Benefits of Green Tea for Hair
The popularity of green tea today worldwide is unquestionable owing to the impending health benefits that it accords to users, including fighting free radicals, disrupting bacteria production and producing bioflavonoids that are cancer free. In fact, research conducted by the Department of Dermatology, Seoul National University College of Medicine, indicates that green tea has the ability to stimulate the growth of hair. However, green tea hasn't been evaluated by the FDA to determine its medical value, but it has been deemed as a cure alongside it being used to as a substitute of other types of tea and coffee because of its caffeine content. Here is a detailed explanation of some of the green tea benefits for your hair.
Green tea is a good source of polyphenols, Vitamin C and Vitamin E that are helpful in stimulating hair growth and softening one's hair. This makes green tea an essential component in the making of shampoos and conditioners because its components are known to boost lustrous hair. In fact, if you are having a problem with your hair growth, you can easily prepare a green tea rinse at home by drenching 3 bags of green tea to a half liter of water and using it after shampooing and conditioning your hair. If you do this, you will be amazed by the good results.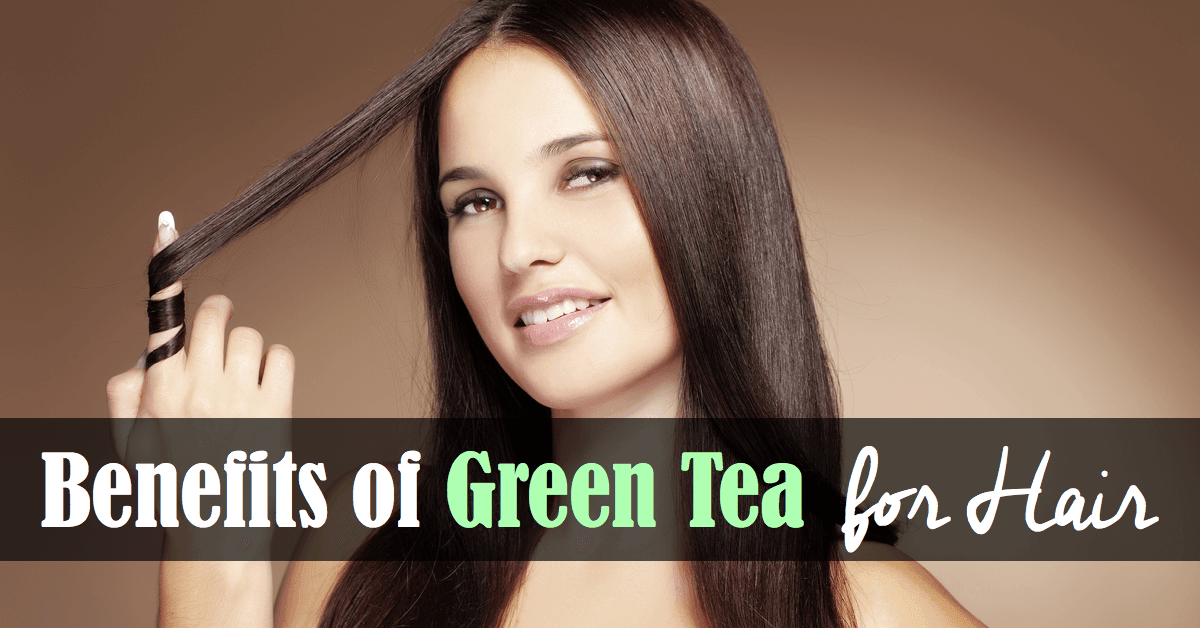 Can Green Tea Prevent Hair Loss?
There are claims that taking several cups of green can reduce the loss of hair, but are these claims true? Most people believed the catechins found in green tea contained inhibiting properties of 5-alpha-reductase. This is the substance responsible for the loss of hair in men and women. Further studies have revealed that green tea prevents hair loss through its anti-inflammatory properties. There is a lot that has not been discovered about green tea but there is one thing that cannot be argued, 'green tea plays a key role in preventing human hair loss'.[1]
Studies done in mice showed that had shown hair loss show that the loss immediately stopped when green tea was added to the mice drinking water. The mice further went ahead to develop new hair growth which was not the case to mice that was not treated with green tea. Studies have shown that a compound epigallocatechin gallate, EGCG also helps prevent hair loss. EGCG has an inhibitory role on the Tumor Necrosis Factor (a molecule responsible for hair loss). The molecule is also one causative agent of arthritis and cancer further showing the many health benefits green tea drinkers can gain.
The polyphenolic substance in tea helps to play a key role in preventing hair loss. They are stress inhibitory and have anti-inflammatory characteristics. One reason why most women lose hair is that of stress. Several studies have shown stressed people tend to lose more hair than people without stress. There is need for stressed women to apply stress management skills to avid hair loss. Green tea helps people avoid stress by bringing a relaxing effect on the drinkers. That sip of green tea plays a very important role in preventing that hair from falling out.[2]
Does Green Tea Stimulate Hair Growth?
It is also known that green tea can be able to inhibit Dihydrotestosterone (DHT) which hinders hair growth while at the same time causing hair fall. Green tea components have the ability to react with testosterone in the body influencing their levels and making it available in a balanced amount in the blood so that it doesn't react with 5-alpha reductase and convert it into DHT. Hence, when the testosterone in the body is maintained at a balanced level, then the hair will grow in a normal way and there will be no signs of hair fall.[3]
In addition, green tea holds the potential of treating excessive scalp flaking and dandruff. Green tea has antiseptic properties, making it essential in reducing inflammation, and hence preventing and even curing dandruff and psoriasis. In fact, green tea is thought to exfoliate dry flakes that are usually formed due to the dandruff presence in one's hair.
The potent antioxidants in green tea referred to as polyphenols are quite beneficial. This is because antioxidants serve as protectors against cell damages caused by free radicals as well as slowing the process of aging. In that regard, antioxidants have the ability to keep your hair healthier and making them grow at an optimal rate.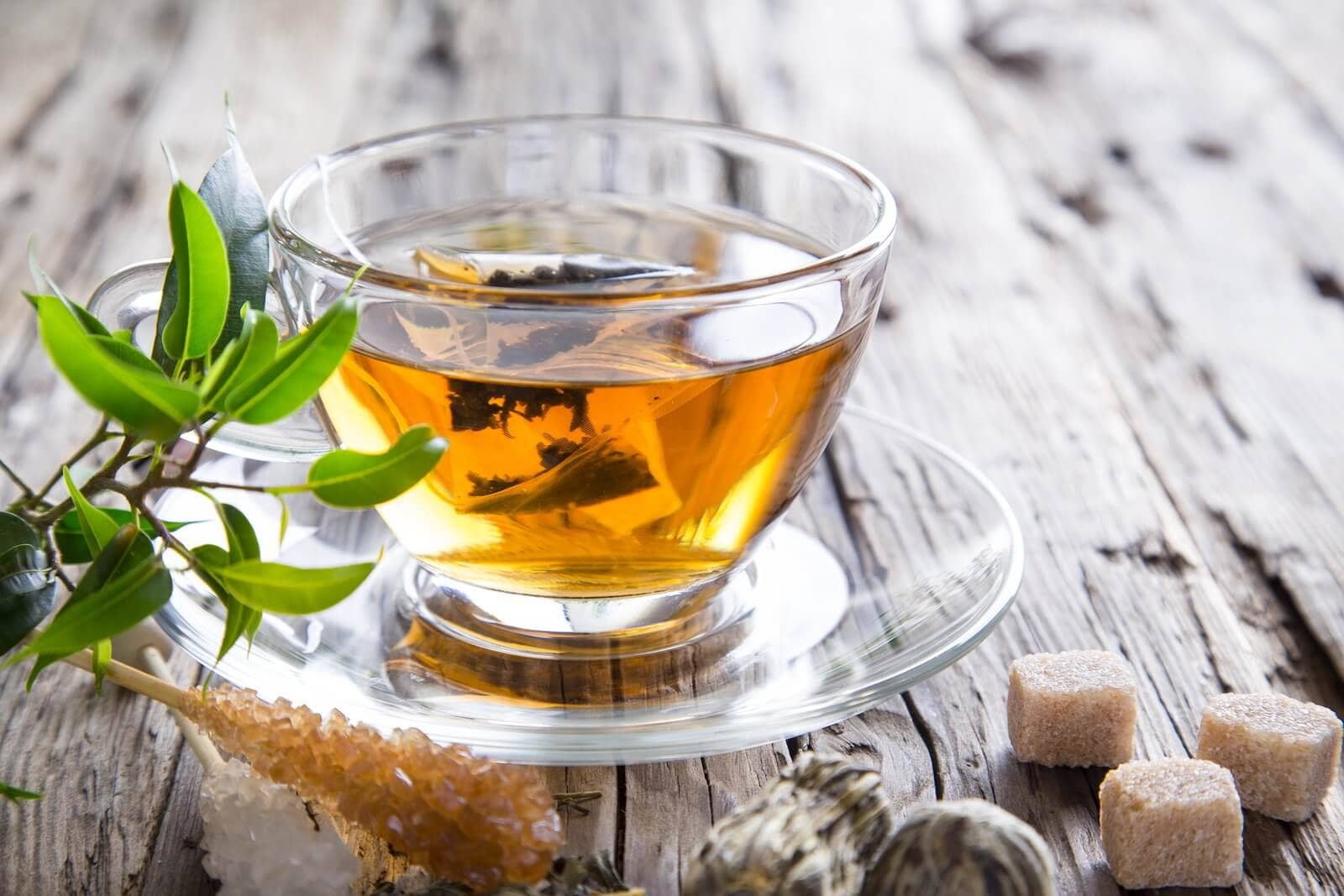 Furthermore, green tea has been deemed to aid in achieving hair regrowth. As such, tests that have been conducted using mice that had experienced spontaneous hair loss gave a clear demonstration that green tea can aid in hair regrowth. This explains why many shampoos have been formulated with an addition of green tea as an ingredient to assist in fighting alopecia. Hence, green tea is also effective in reducing hair loss patterns when used.
Green tea also has a certain molecule that is referred to as catechin in oodles. This molecule is important in the body because of its anti-biotic as well as anti-carcinogenic properties. This molecule called catechin is helpful because it can stimulate hair growth. This it does by aiding cardiovascular activity and microcapillary blood circulation to the hair follicles.
Conclusion
Hair loss success stories related to green tea can be found all over the internet showing the key role green tea is playing in restoring hair in women. There is the need for both women with or without hair loss to regularly take green tea. There are many more benefits such women can gain apart from preventing hair loss and stimulating hair growth. Most women also have weight problems apart from hair loss. Green tea will help such women lose weight in a healthy way while at the same time helping their hair grow in a natural way. The great looks can be brought back with just a cup of green tea each day.
Read more about green tea here and its health benefits here.