Baking Green Tea Cookies You Can Enjoy With Your Loved Ones
If you love green tea cookies that have a bold green tea flavor, then you're going to love this recipe. We also wanted to make it more special, so thatís why we added chocolate chips, too, since they go great with the natural taste of green tea. Either enjoyed on their own or with milk and tea, these are going to literally melt in your mouth and take your palates on a roller coaster of flavors you'll never forget!
Ingredients For Baking These Delicious Treats:
One tablespoon of flaxseed meal[1]
Half a teaspoon of baking powder
Two and a half tablespoons of matcha green tea powder
Two cups of brown rice flour
Three tablespoons of water
A pinch of salt
Two third cups and one tablespoon of sugar
Half a cup of unsweetened applesauce
Two third cups of semi sweet chocolate chips
Five tablespoons of unsalted vegan butter spread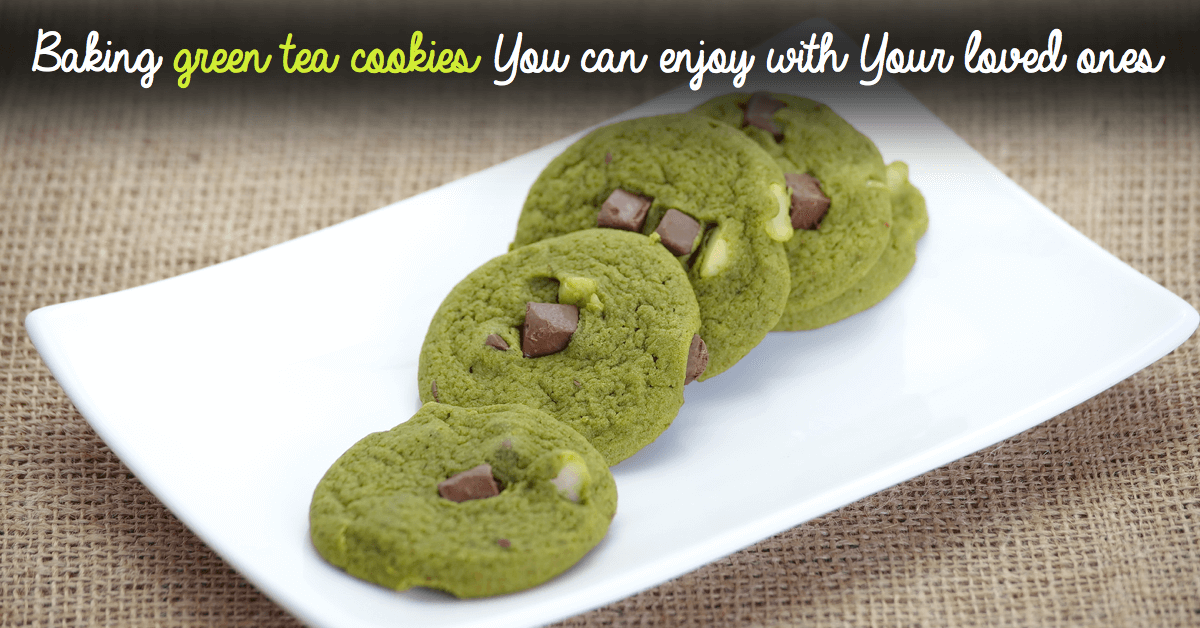 How To Bake Healthy Green Tea Cookies:
1. The oven will first need to be heated up to around 190 degrees Celsius or 375 degrees F. Next, get 2 large baking sheets and line them up with silicone mats or parchment paper.
2. After that, you have to make a flax egg by mixing three tablespoons of water with one tablespoon of golden flaxseed meal. When you're done mixing it well, set it aside for ten minutes until the flax egg turns into a gelatinous texture. Keep in mind that if you're not into vegan cookies, then just whisk a larger egg.
3. Get ready to mix the salt, the baking powder, the green tea matcha powder and the brown rice flour in a medium-sized bowl. Next, get a large bowl and mix in the flax egg, the applesauce, the butter spread and the sugar until they're well incorporated. While doing so, gradually add the wet ingredients and the flour mixture. Most of the times, it's best if you add the flour in 3 batches and then mix the ingredients in between them.
4. At this point, you'll have to fold in the chocolate chips and put the cookie dough for half an hour in the freezer, since this way it's going to be easier to handle and shape them.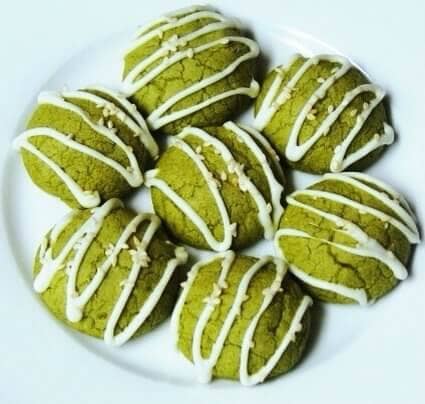 5. Scoop some dough on the baking sheet and then make sure you flatten it into a circular shape. Repeat this step until all the dough has been molded into cookies and then bake them for about fourteen to sixteen minutes. If you don't have a timer, then bake them until the bottom of the cookies turns brown.
6. Allow the green tea cookies some time to cool (10 minutes should suffice) and then enjoy!
By the way, if you can't eat all of them, then you can easily store them in an air-tight container for up to 2 days.
Read more about green tea here and discover its various uses.