50 Mouth-Watering Pizza Recipes that Use Gluten-Free Ingredients
11. Pepperoni Pizza with a Cauliflower Crust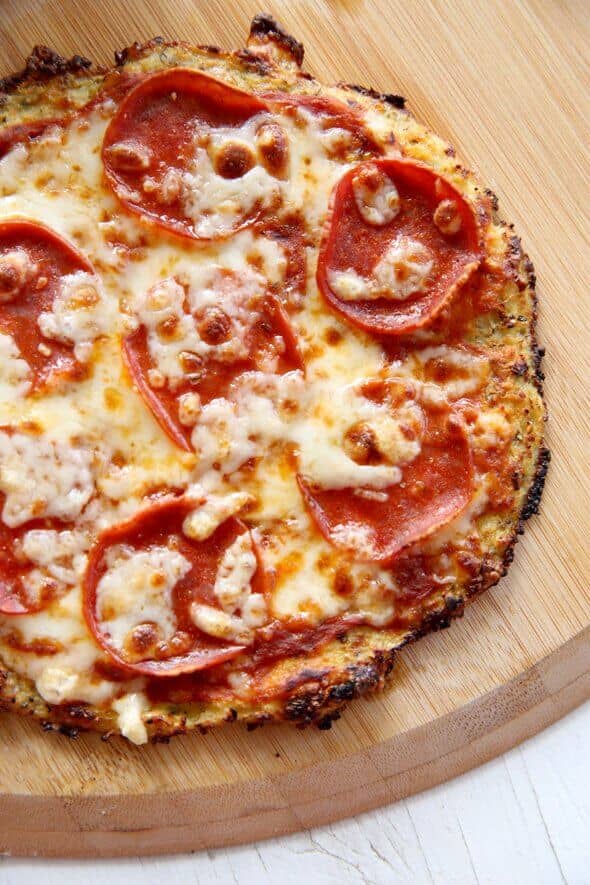 The next gluten-free pizza recipe on our list is one that is easy to create as a healthy alternative to greasy pepperoni pizza that you may order from a restaurant. The crust of the pizza is created from a cauliflower mash that is baked into a pie-like shape. Add some Italian seasonings into the cauliflower to really enhance the taste of this pizza. Top with cheese and pepperoni or any other toppings that you desire. A tomato-based sauce is great with this pizza, but a ranch sauce may taste great with the cauliflower crust as well.
12. Cheesy Garlic Breadsticks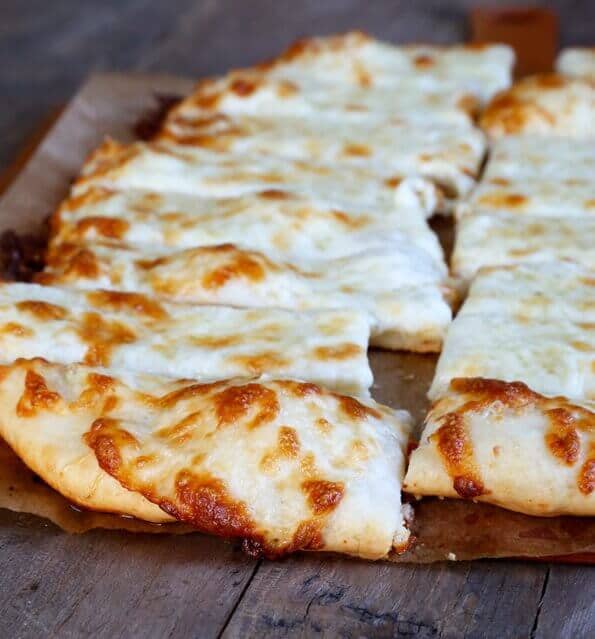 Another easy recipe to create that will help with your pizza cravings are these garlic breadsticks that are topped with a layer of delicious mozzarella cheese. Gluten-free pizzas are great, but maybe you want a side to go with a pasta dish that you've made in your kitchen. You can also add pepperonis to the breadsticks if you desire. Make sure to bake the breadsticks until the cheese is bubbling and slightly golden brown for a delicious treat that you will devour quickly.
13. Thai Pizza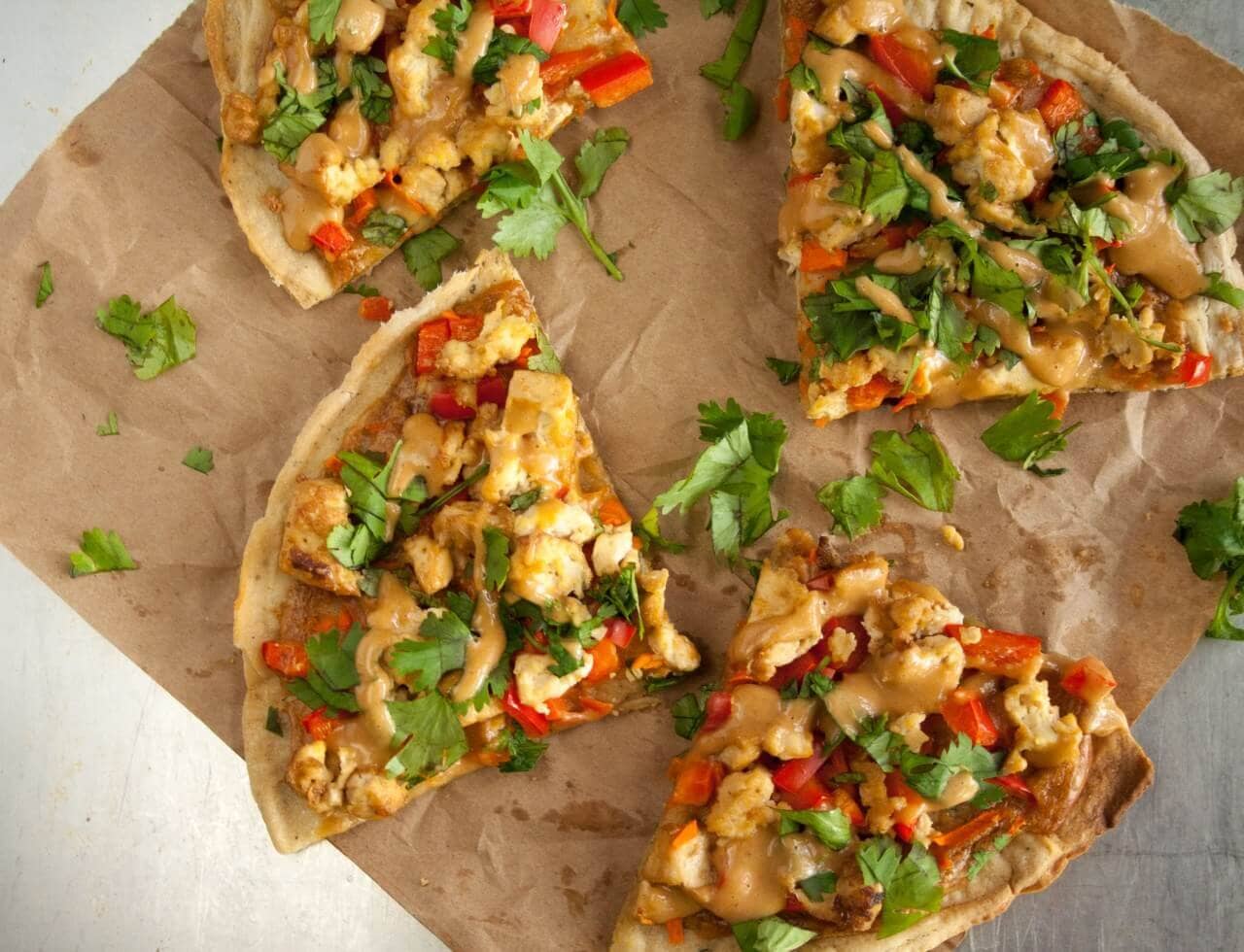 There are not a lot of Thai pizza options available in restaurants, so if you want a Thai flavored pizza that utilizes gluten-free foods, then you will have to create the meal idea in your own kitchen. This crust is made with gluten-free flour to help you stick to your diet, and the toppings are all Thai-inspired flavors that you will love. Some of the ingredients to choose for this type of pizza include chicken, roasted red peppers, and cilantro. Drizzle a delicious Thai peanut sauce over the pizza to complete the flavor profile.
14. Slow Cooker, Deep Dish Pizza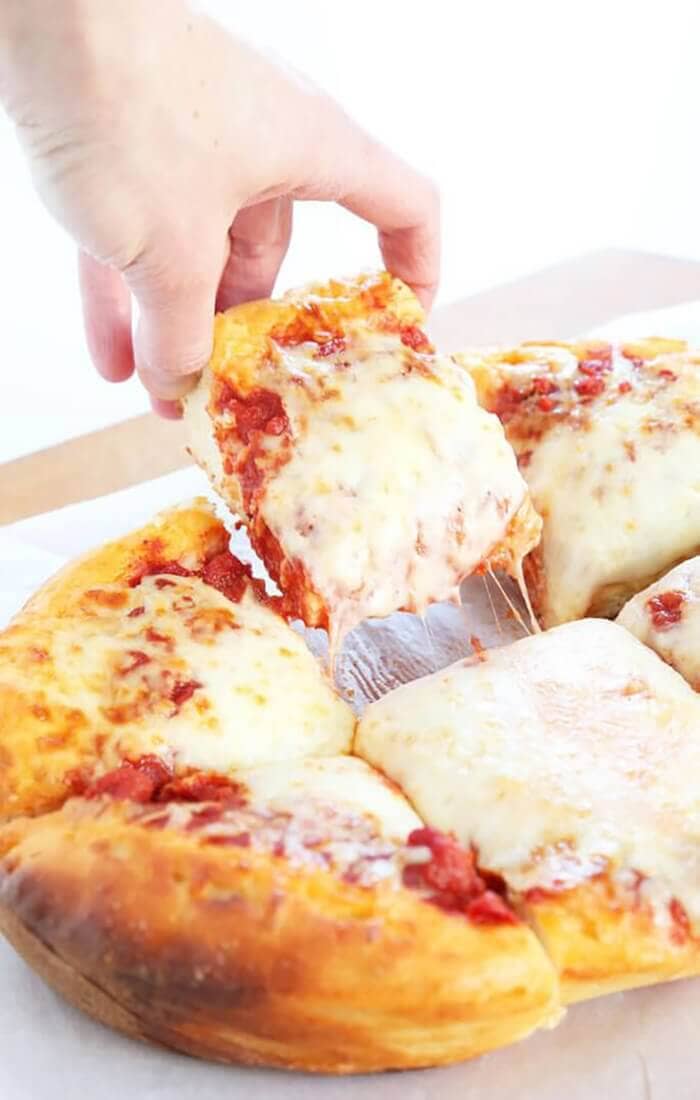 Most of the best pizza recipes are baked in the oven, but this one is a unique meal idea that incorporates a slow cooker into the mix. Using an oval slow cooker, you will be able to create a deep dished pizza that has a perfect crust. The sauce is a traditional tomato-based sauce that you would find on most pizzas, but since you are making a deep dish creation, you may want to add tomato chunks to the sauce before you top the pizza with cheese. In addition, you can also add any pizza toppings to this meal that you desire.
15. Pizza Bombs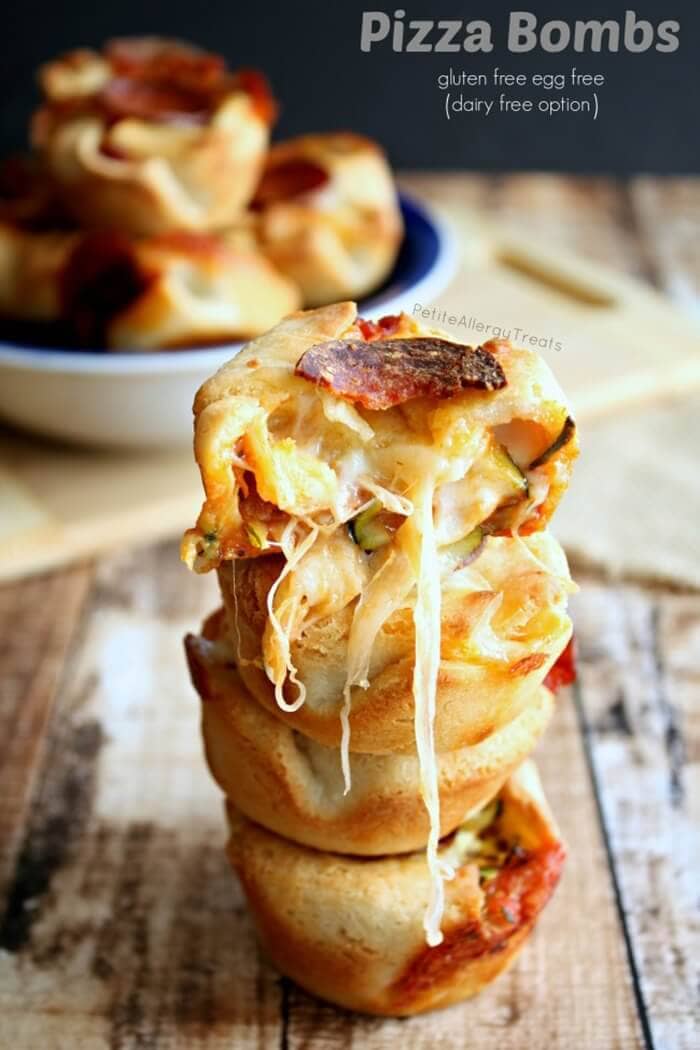 The next recipe on this list is another gluten-free pizza recipe that you will love. It is actually not a pizza at all, but it has all of the same flavors that you love. These pizza bombs are created by making a small crust the size of a crustini. This shell is then filled with a tomato-based sauce and a lot of gooey cheese. If you want to add additional toppings to the pizza bombs, a pepperoni is perfect for the top of the pizza bite. Vegetables and other toppings also work as a filling for this meal idea.
16. Raw Pizza with a Red Pepper and Flax Crust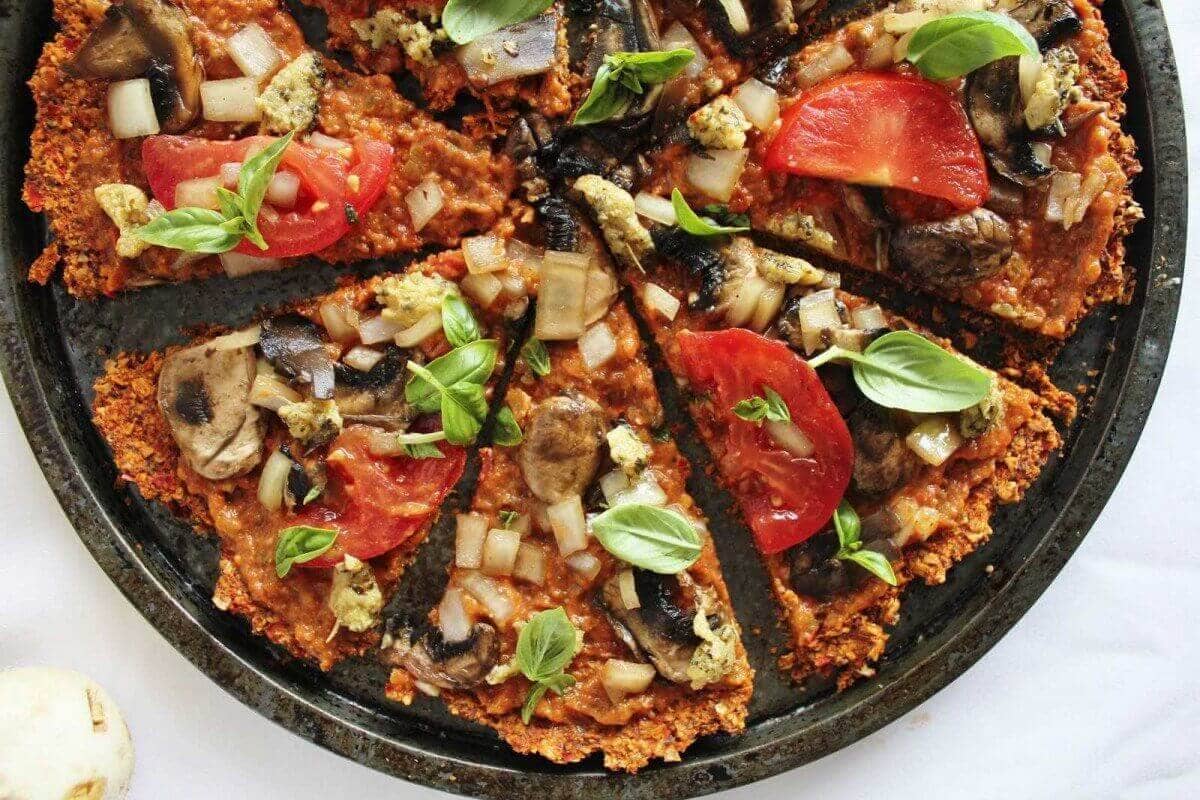 One of the best pizza recipes on this list for a gluten-free diet is this raw pizza because it is made with a delicious red pepper and flax crust. The crunchy thin aspect of this crust is one of the reasons that it is so enjoyable. It is a unique flavor that will taste perfect with fresh ingredients from your garden. Mushrooms, onions, tomatoes, and fresh basil are great toppings to try, and you can add any herb spread that you enjoy to the top of this pizza.
17. Raw Pizza with a Chia and Potato Crust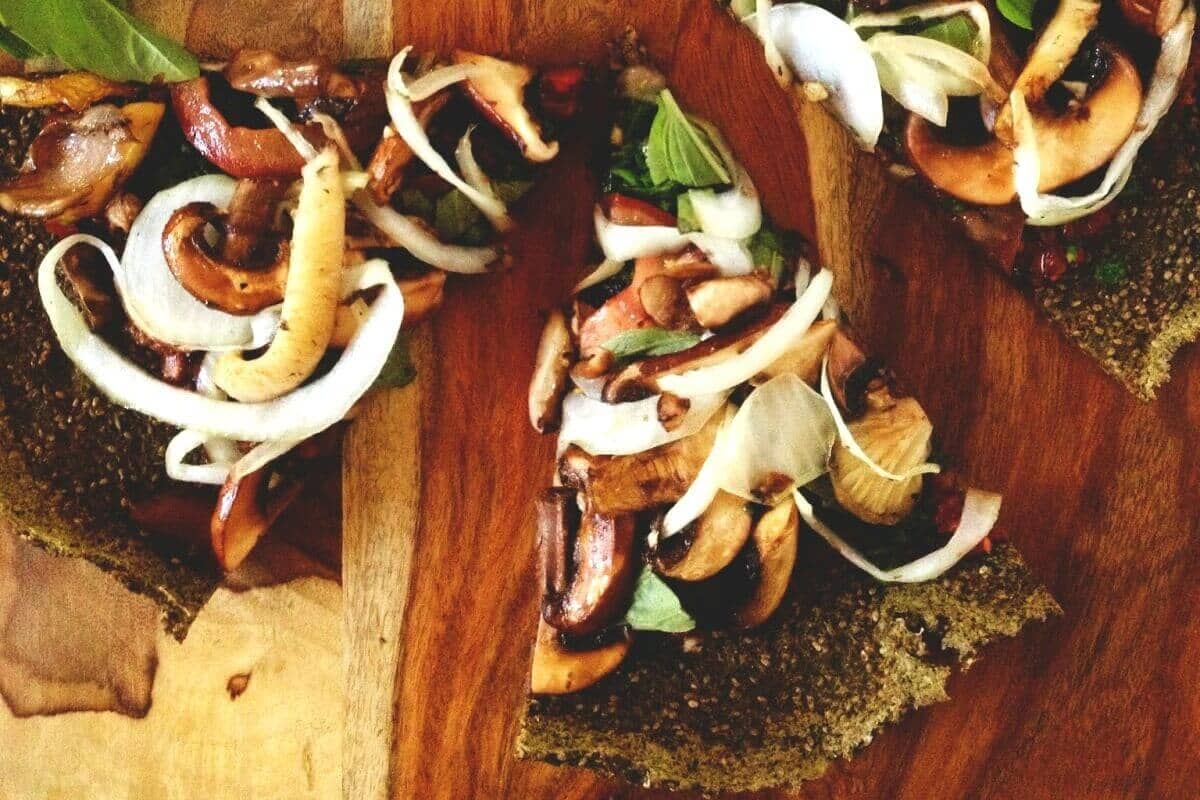 If you are looking for a unique gluten-free pizza recipe that you can create for a family gathering, this chia and potato crust pizza is a delightful treat. This crust works best with raw vegetables, so try some pizza toppings like thinly sliced onions, leafy green basil, succulent mushrooms, and even some spinach would work well. You can also add a sprinkle of minced garlic or a drizzle of balsamic dressing to give the pizza an even bolder flavor. It is an extremely easy recipe to create that is actually rather healthy.
18. Hawaiian Pizza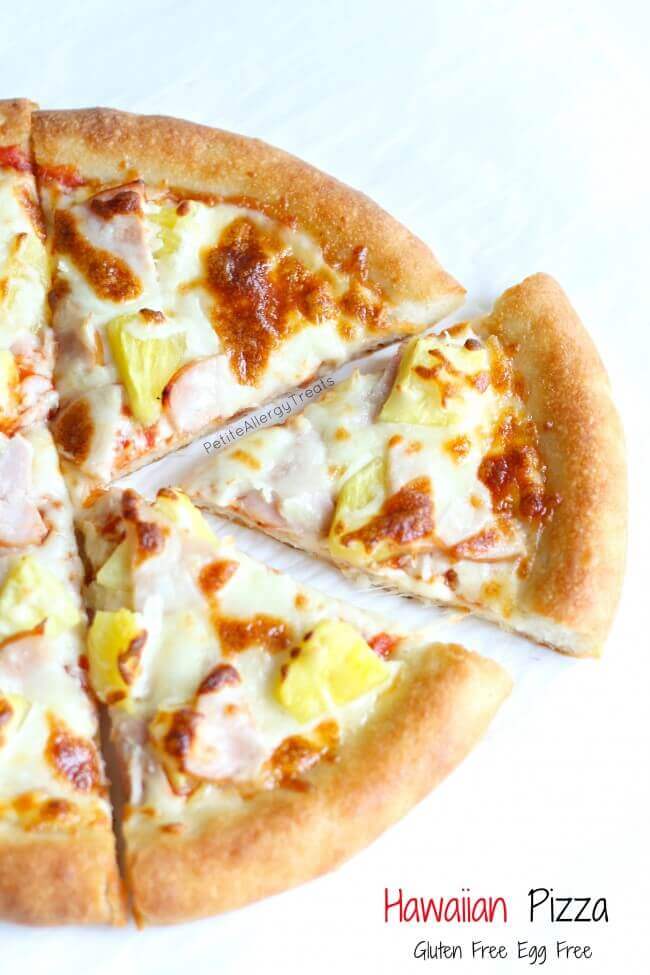 Using gluten-free food to create a Hawaiian pizza is easy. Start with a gluten-free crust that is light and airy. You can use any type of gluten-free flour that you desire in the crust. The pizza has a tomato-based sauce that is covered with cheese. The topping on a traditional Hawaiian pizza consist of ham slices and chunks of pineapple. This gluten-free recipe is also egg-free as well, so anyone with both a gluten allergy and an egg allergy can enjoy this meal idea.
19. Cheese Pizza with a Cauliflower Crust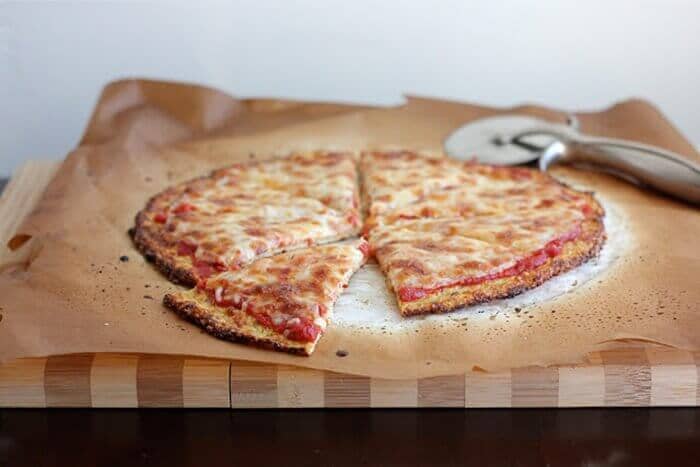 Cheese pizza is a simple classic that most children and adults enjoy. This gluten-free pizza recipe is just as enjoyable, but it is not made with a heavy crust that is filled with gluten. The crust is made from a mashed cauliflower mixture that is seasoned and spiced to your liking. The crust is then topped with tomato marinara sauce and a lot of delicious cheese; mozzarella works best. If you are looking for an easy recipe to make for lunch, then this cheese pizza fits the bill.
20. Cheese Pizza with a Gluten-Free Crust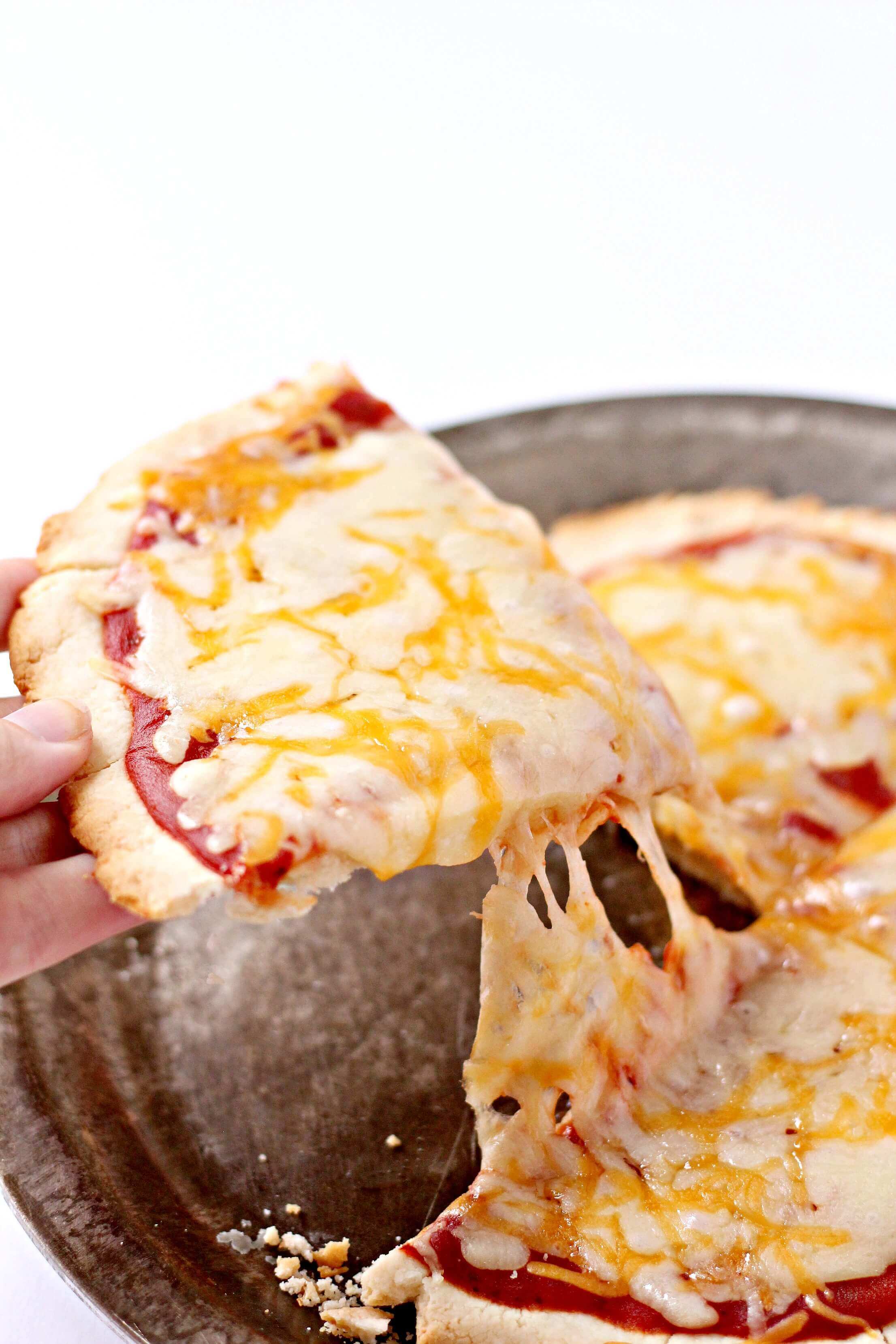 Another cheese pizza recipe that will win you extra points at your next dinner party is this gluten-free recipe. The crust is made from completely gluten-free ingredients that are baked to perfection on a large stoneware pizza pan until it is golden brown. This pizza uses all of the classic standbys that you love including a tomato-based sauce, and a lot of gooey mozzarella cheese. You can also add cheddar and other types of cheese on the top of this pizza to change the flavor a bit.
More gluten-free pizzas on the next page…