50 Mouth-Watering Pizza Recipes that Use Gluten-Free Ingredients
Whether your favorite pizza is ordered from a restaurant or it's a gluten-free pizza recipe that you've created in your kitchen, it is a food that can be easily changed to fit any flavor profile that you want or diet restrictions that you may have. It is the first food that you consider for a quick meal when you do not have time to cook, and it is also often the go-to-food at children's parties because everyone loves pizza. There are a plethora of pizza recipes that are both healthy and easy to make. In this guide, we will explore 50 pizza ideas that are perfect for a gluten-free diet. Let's hit the kitchen and get started.
Craving Pizza? Try These 50 Gluten-Free Recipes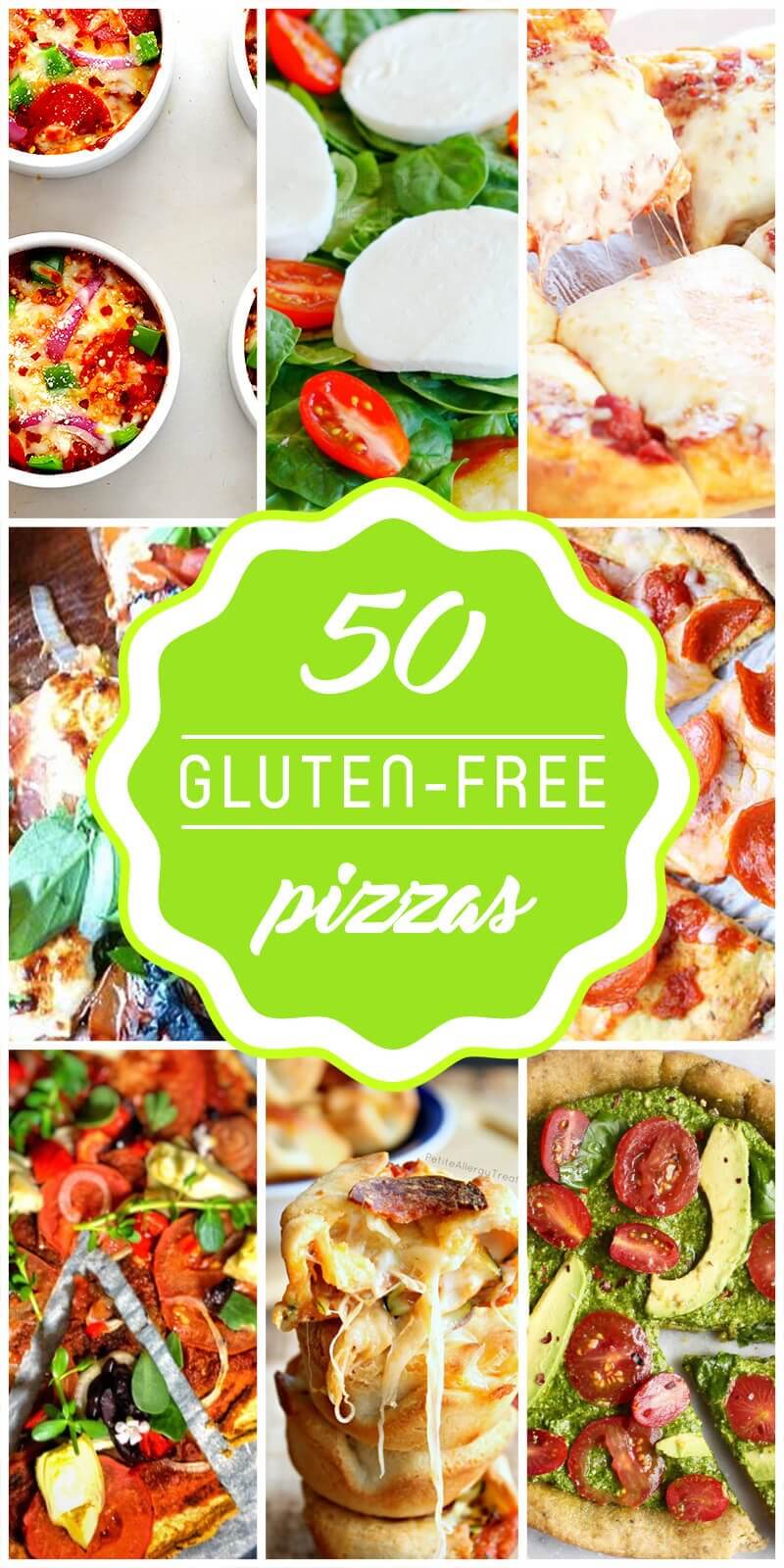 1. Breakfast Pizza with a Hash Brown Crust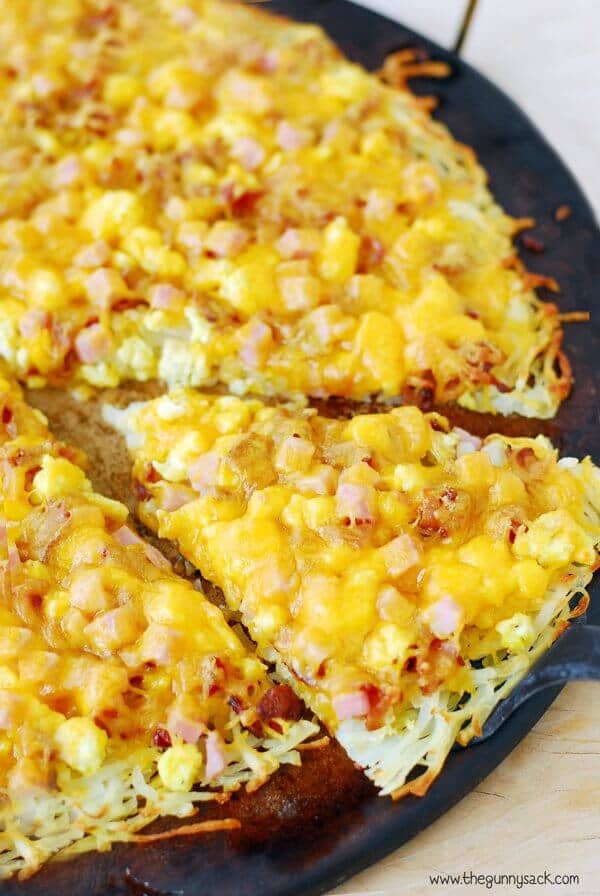 The first meal idea on our list is an easy recipe to create for breakfast. The crust is made from hash browns that have been packed together to create a stable crust or base for the ingredients to be placed on top of. Toasting the hash brown crust to a nice golden brown color will create an impressive crust. Once the crust is created, scrambled eggs and bits of ham are added to the pizza. If you prefer a different type of breakfast meat, sausage and bacon work just as well with this idea. The best part of this breakfast pizza is the layer of cheddar cheese that is spread evenly across the top of the pie.
2. Barbecue Chicken Pizza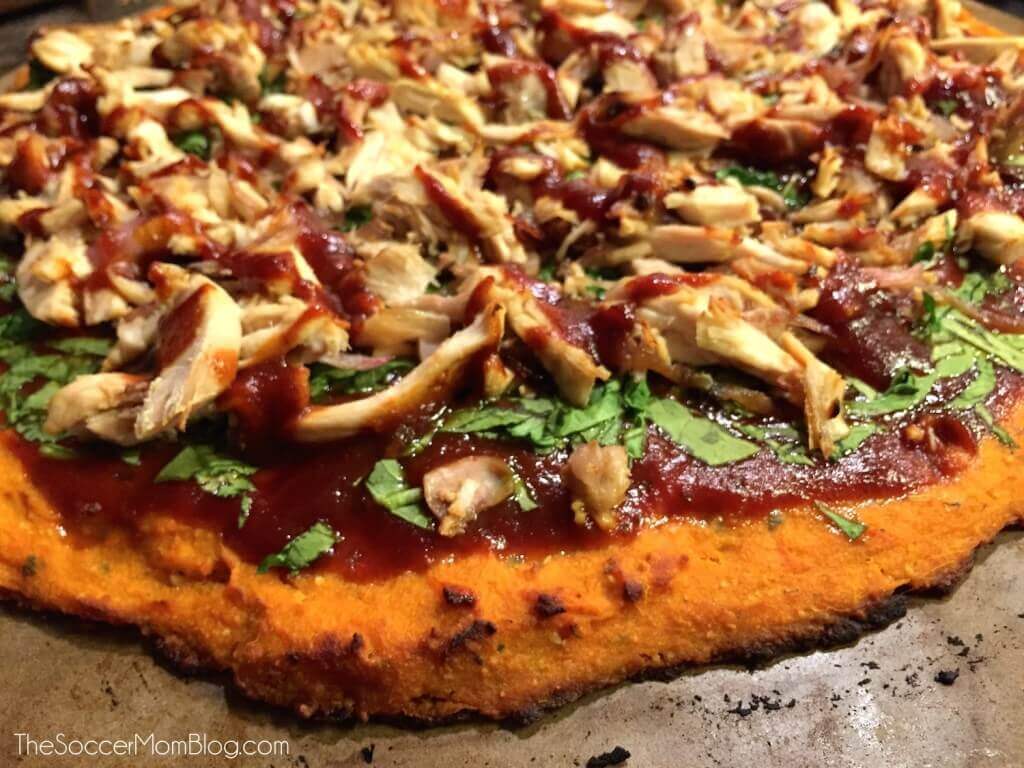 One of the best pizza ideas on this list is the barbecue pizza idea that utilizes a healthy sweet potato crust to make it gluten-free. There is not cheese on the top of this pie, but it does have plenty of grilled chicken, and barbecue sauce to give it a bold flavor. There is also a layer of fresh spinach on the pizza to give it unique, fresh salad crunch. Try different types of barbecue to create the flavor profile that tastes best to you and your family. If you prefer to add some cheese onto your pizza, then try some cheddar cheese to complement the smokey barbecue flavors of this pie.
3. Quinoa Pizza Bowls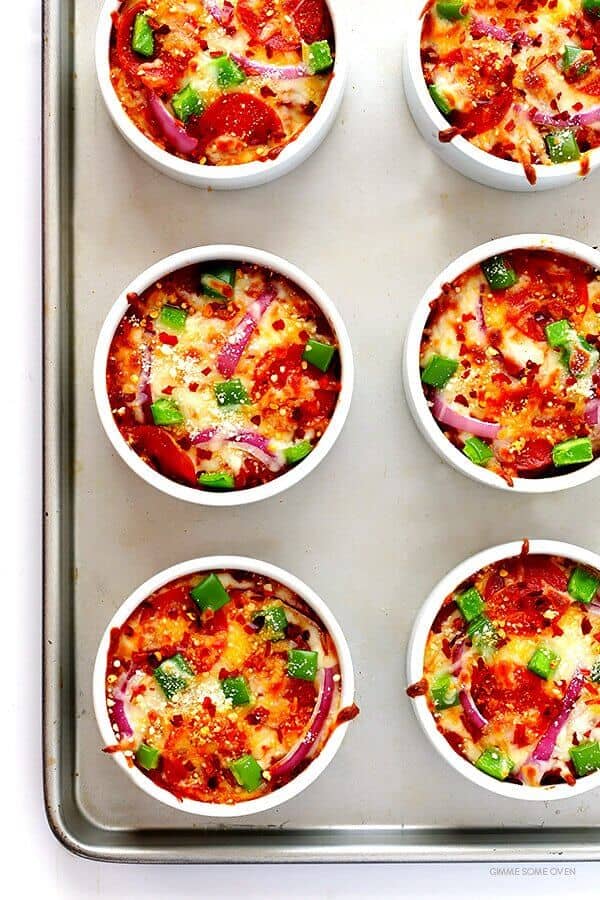 Another meal that you can create using gluten-free food is quinoa pizza bowls. These single serving size bowls are an easy recipe to make. They can be created in any size ramekin, and once the quinoa crust is created, you can fill the rest of the bowl with cheese and any pizza toppings that you like to enjoy on your pizza. Pepperoni, onions, and peppers are the perfect combination, but don't be afraid to try other combinations as well. If you do not have ramekins, then you can use a muffin pan to create similarly sized portions.
4. Quinoa Pizza

One of the most common ingredients used in gluten-free pizzas is quinoa. It can be used to create a crispy crust that's healthy, easy to make, and a completely gluten-free recipe that will not cause an allergic reaction to anyone with a gluten allergy. This pizza idea uses traditional tomato sauce and cheese, but you can add on any pizza toppings that you desire. The best pizza is one that you make in your kitchen, so be creative with this meal idea.
5. Chicken Alfredo Flat Bread with Bacon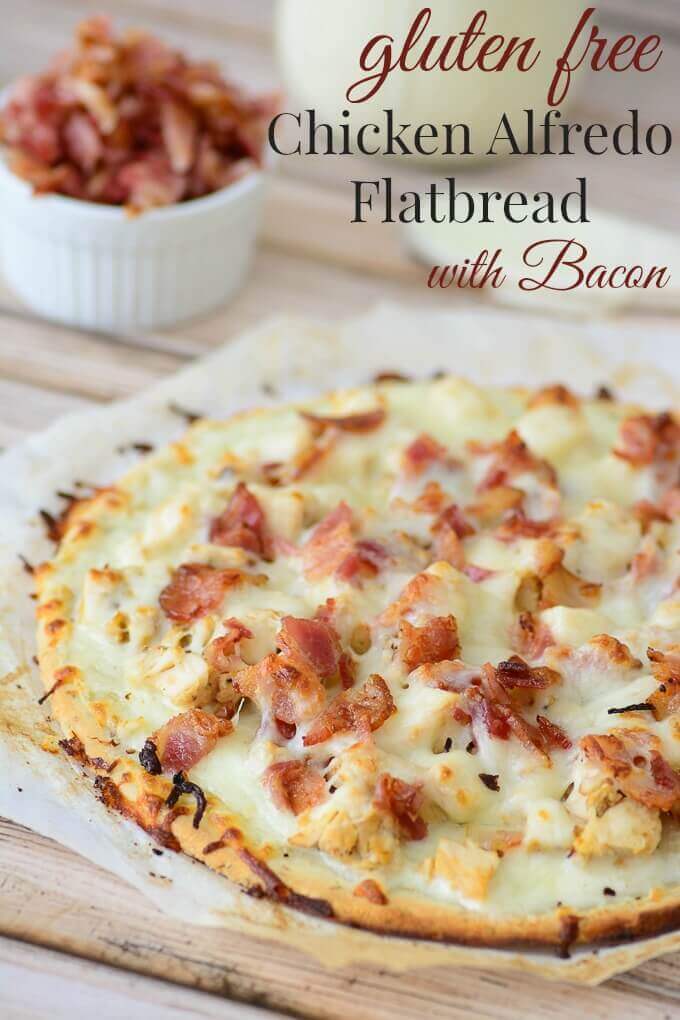 Not everyone likes tomato-based pizza, and this gluten-free recipe utilizes a creamy alfredo sauce instead of the tangy tomato flavor that you find on a traditional pizza. The toppings for this pizza idea include chunks of chicken, crumbled bacon, and lots of mozzarella cheese. Cheddar cheese is also a great option for this pie. If you have time to grill the pizza, it will enhance the flavor greatly. You can also simply grill the chicken if you prefer. Make sure that the bacon is nice and crisp to add a beautiful texture to the pizza as well.
6. Salad Pizza with a Gluten-Free Crust
If you are looking for a new gluten-free pizza recipe that uses a lot of fresh, gluten-free foods, then this is the perfect idea for you. The crust is made with gluten-free flour. This pizza begins with a tomato-based sauce, and then it is topped with a thick layer of fresh spinach. The bottom layer of spinach will wilt from the heat of the pizza, but the top will be nice and crisp. Tomatoes and fresh slices of mozzarella cheese are positioned on top of the spinach to complete this pizza idea.
7. No Crust Pizza Bites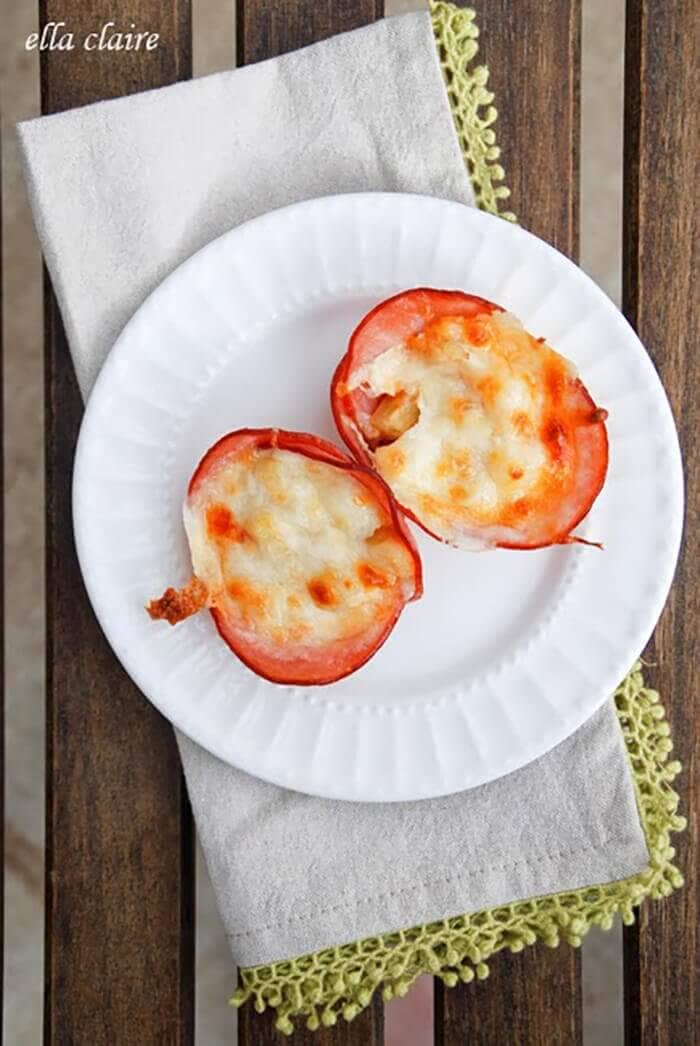 The main part of pizza that affects your gluten-free diet is the crust, so this pizza idea does not have a crust, which makes it a healthier option for you to enjoy. You need an ingredient to hold all of the pizza toppings together. A slice of ham works great for this, but if you do not like ham on your pizza, then you can use anything that is about the same size like a tomato or a slice of cheese. Once you have your base, fill it with peppers, onions, or other veggies, and then melt a blend of unique cheeses over the top.
8. Pepperoni Pizza with a Coconut Flour Crust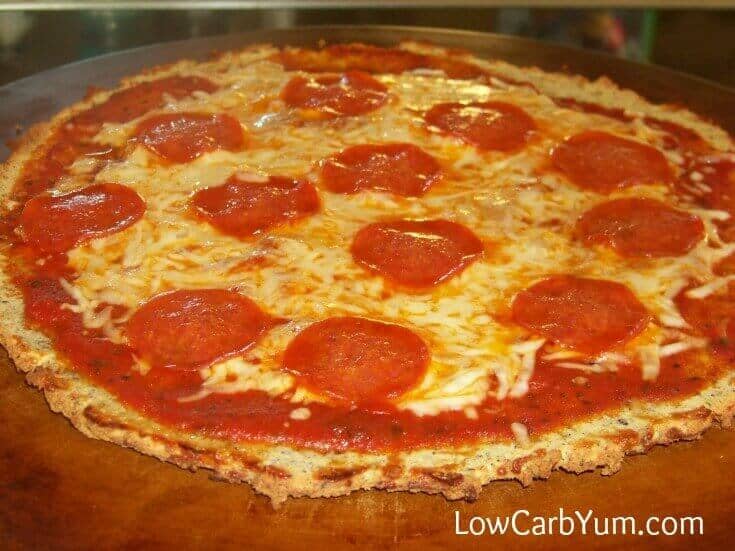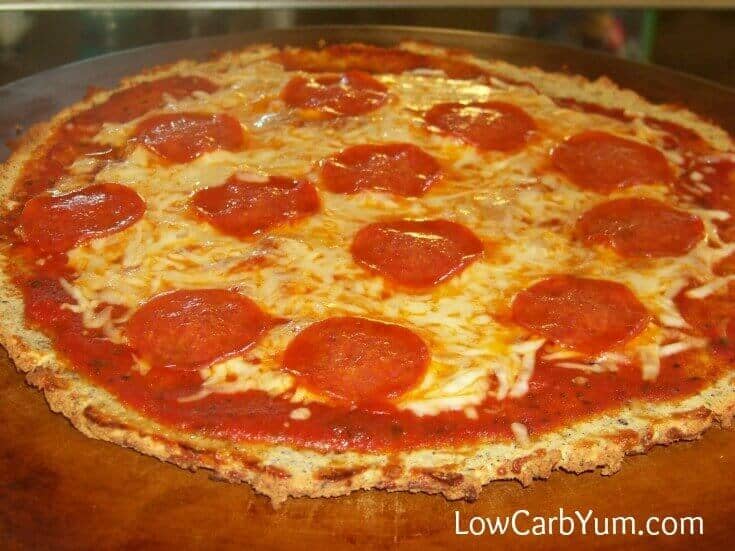 When you are on a gluten-free diet using coconut flour to create the dough of your pizza is one of the best ways to ensure your recipe utilizes only gluten-free food. The coconut flour will add a touch of sweetness to the crust, but it is the perfect complement to tangy tomato sauce. Pepperonis are the perfect topping for this pie, but if you want to try chicken with this crust, it will be one of the best pizza recipes that you have tried.
9. Cheese Pizza with a Yeast-Free Crust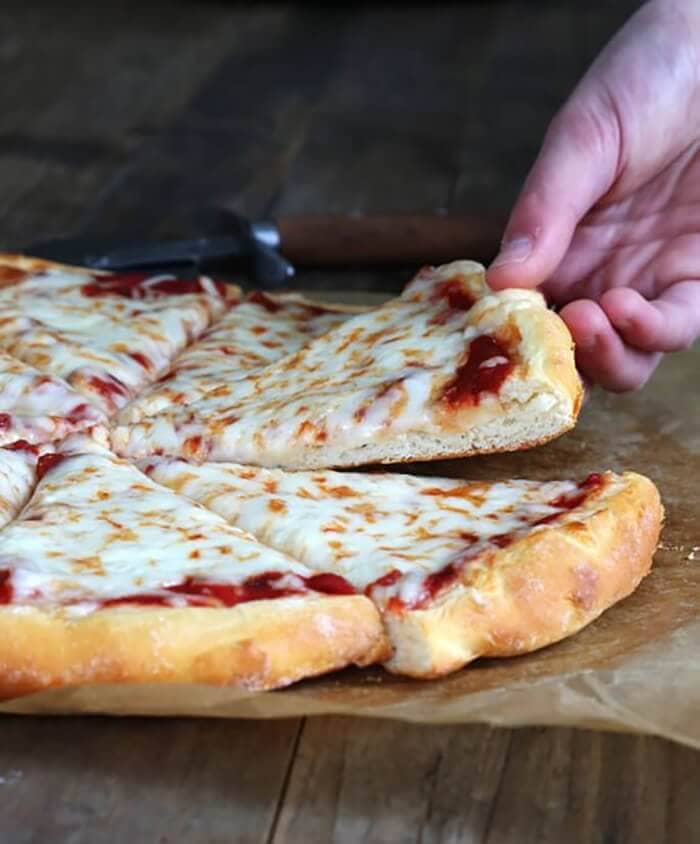 Another one of the best pizza recipes to create in your kitchen when you are on a gluten-free diet is this cheese pizza. The crust uses all gluten-free ingredients, and the sauce is a traditional pizza sauce that you can spice up a bit by adding garlic, basil, and oregano to create a bold flavor. The crust of this pizza is lacking yeast, which means that the dough will not rise like pizza that you might order, but it will still have a great flavor.
10. Sicilian-Style Gluten–Free Pizza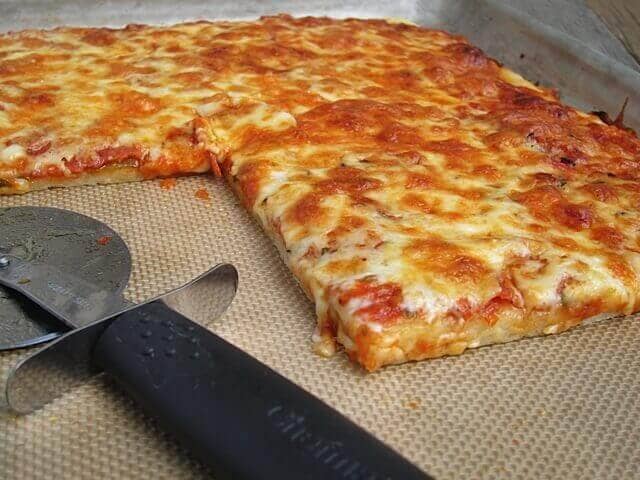 The next meal idea on our list is a pizza, but it is a Sicilian-style meal idea that will yield square pizza slices that you can enjoy. Cheese is a great option with this gluten-free recipe, but if you want to add other toppings into the mix, you can do that as well. No matter what toppings you select, make sure to use gluten–free flour and brown the cheese on the top of the pizza until it is golden brown in color.
More gluten-free pizza recipes on the next page…