Quick and Easy Paleo Recipes that Will Make Your Mouth Water 😋
Many people do not understand what a Paleo diet is and therefore have many misconception about Paleo eating. Just because you are giving up certain foods, such as sugar, high fructose corn syrup, grains, dairy, vegetable oils and high processed foods does not mean you have to eat bland and boring foods. The truth is most Paleo recipes are very tasty, in fact you will never notice that certain things are missing from your diet. Recently the Paleo diet has started to change. Many people now think of Paleo as the base of their diet and always try to purchase the least processed foods available. Here are the best 55 easy Paleo recipes to make your diet addictive.

1. Blueberry Muffin Energy Balls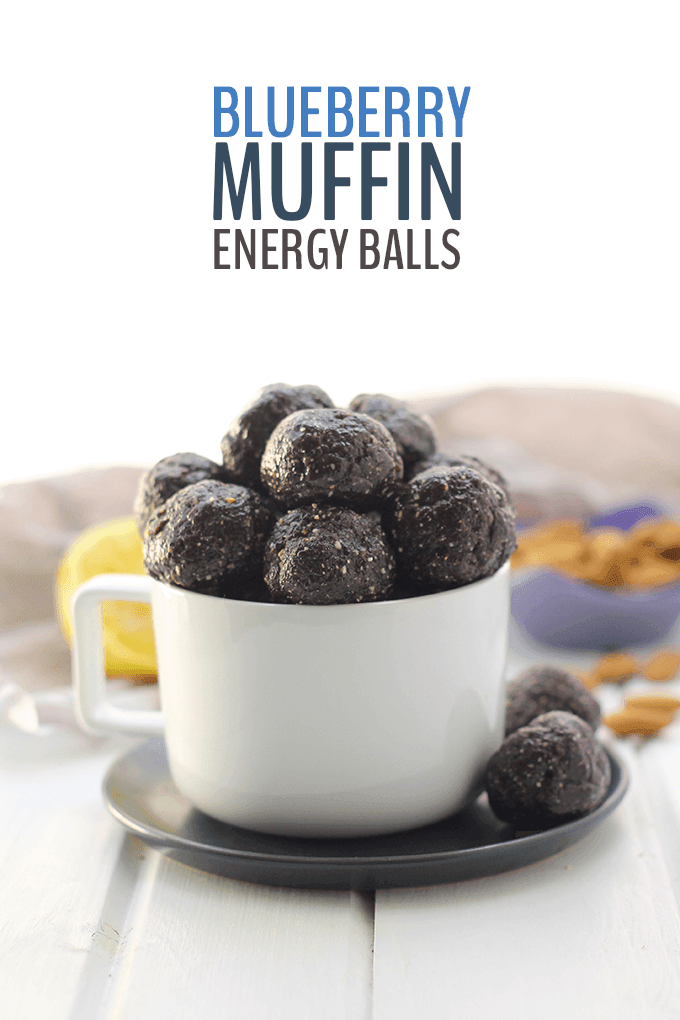 One of the most difficult things that you might face while starting the Paleo life is giving up on sweets. For those of you who have a natural sweet tooth, this task will seem almost impossible in the beginning. However, the great thing about Paleo is that it takes only about a week to acclimatise your taste buds to the new flavours. If you are still looking for a little sweet something once in a while, these blueberry energy balls will definitely do the trick. All it takes are some nuts, blueberries, dates and seasoning. The recipe is very easy to make as it mostly requires some blending and the result is a great dessert without the harmful ingredients like refined flour or sugar.
2. Sweet and Spicy Paleo Chicken Fingers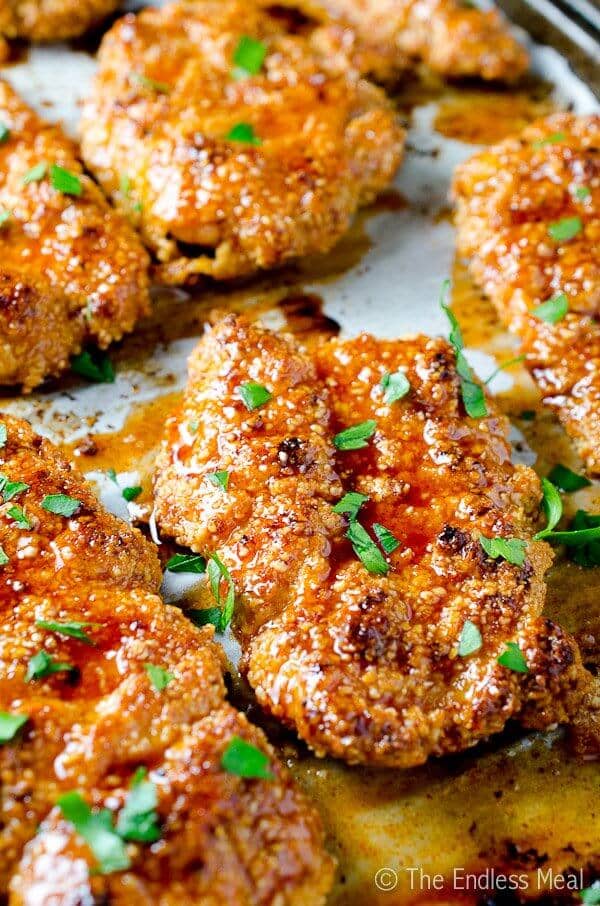 Have a Paleo party to throw and cannot figure out the menu? These sweet and spicy chicken fingers are a must try. The best thing about them is that they are not filled with the dangerous trans fats that store made fingers have and neither do they have the usual Standard American Diet gunk. The recipe focuses on providing the best taste with maximum nutritive value and this is perfect if you want to impress the guests without worrying too much about the waistline. Simply combine some almond flour with some all natural potato starch and coat the chicken fingers after having seasoned them with Paleo seasonings. Switch to baking with a small drizzle of oil to avoid deep frying them and voila! You have the perfect, healthy appetizer.
3. Avocado Egg Salad Without Mayo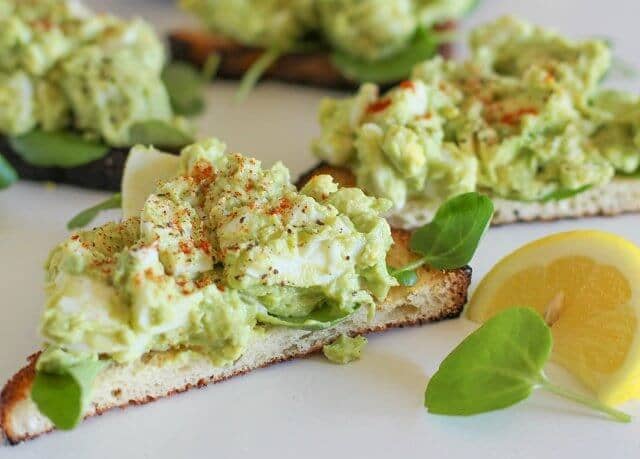 While the loss of comfort carbs is a huge adjustment for some of us, the better part of following the Paleo lifestyle is the shift to high quality protein and fats. Some of us will find that this shift is a welcome break from the days of low calorie diets that often leave us craving more food. The Paleo nutrition palate is designed to simultaneously provide more satiety and nutrition and it is keeping this in mind that we now present a classic avocado and egg salad recipe. The highlight of this recipe is the lack of mayo, which many might want to avoid due to the trans fat content. All one needs is some mashed avocado, some light seasoning and boiled eggs. Serve them as part of a snack or even as an appetiser to some party and watch them disappear right under your eyes.
4. Cauliflower Fried Rice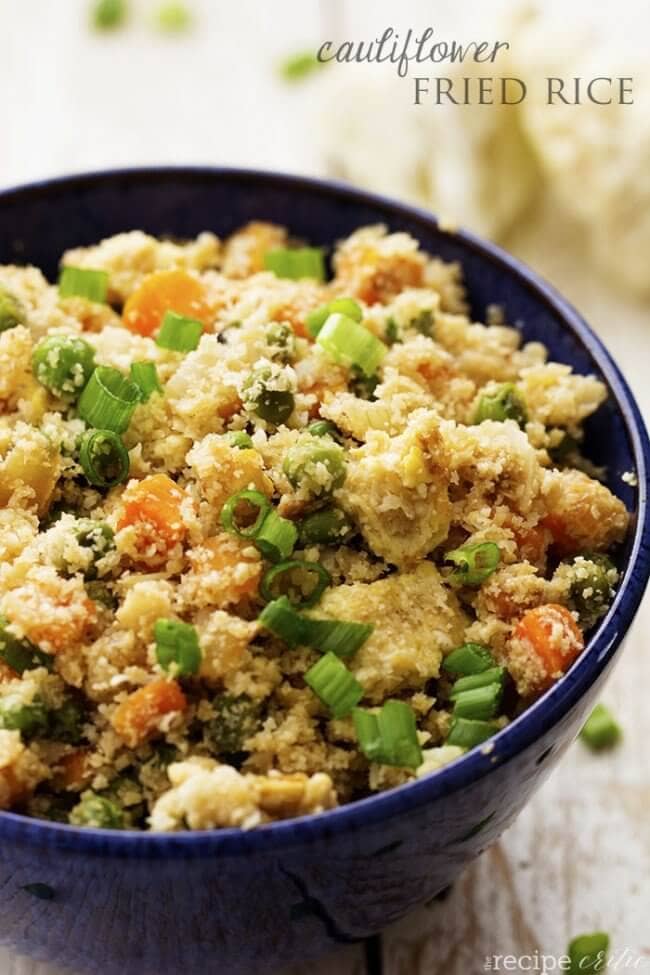 When it comes to starches, the other thing that many people miss is rice. Since it has been such an integral part of many cultures, a lot of first time Paleo followers cannot get used to the shift away from starchy carbs. Fortunately, there is an easy solution to this issue. Using grated cauliflower as a substitute for white rice is not only a smart decision but also a very easy way to include more veggies in the diet. Cook the grated cauliflower with some low carb green bell peppers and shallots and you have the perfect fried rice with none of the unwanted starch.
5. Three Ingredient Paleo Flatbread

One of the most serious changes that you will face while giving up the Standard American Diet is the loss of bread or any wheat item. As many of you might be knowing, wheat if full of gluten that is an anti-nutrient which many cause serious intestinal complications. For all those who are looking for the perfect substitute for bread, this Paleo flatbread recipe is a heaven sent. Use them as part of your sandwiches or even as a side to a Paleo salad. These flatbreads are full of protein and high in fibre and nutrition. Coupled with the fact that they are easy to make, this recipe is bound to make your transition into Paleo much smoother.
6. Paleo Bang Bang Shrimp Tacos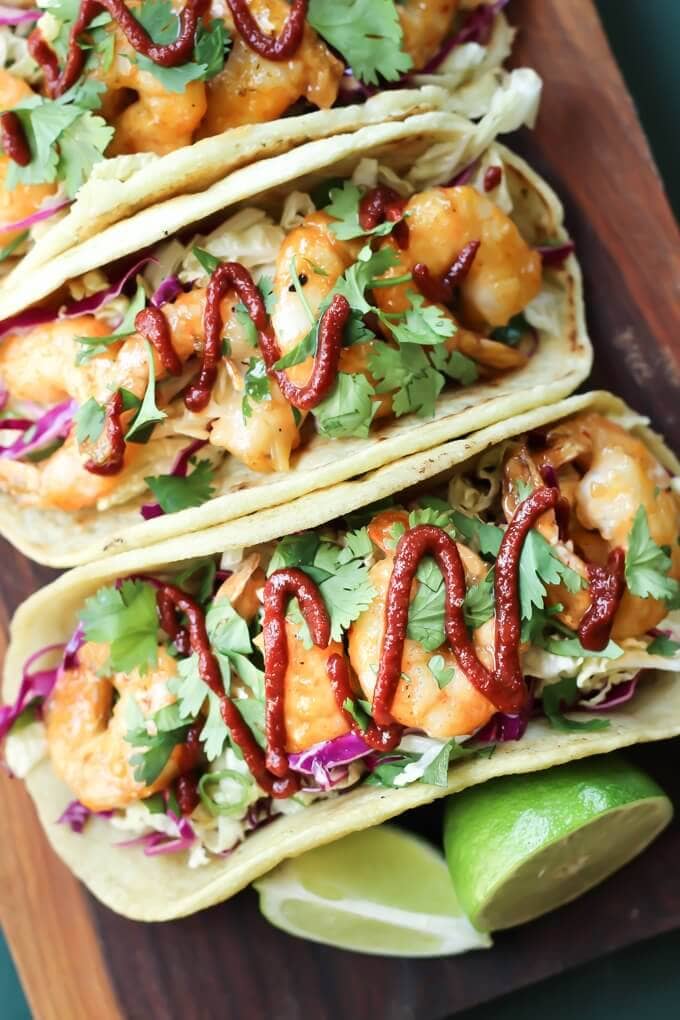 The wonderful thing about Paleo is that one gets to try out a number of proteins that they were afraid of eating earlier for the higher fat content. Eggs is one of them as is shrimp. This seafood item is one of the most popular Paleo inclusions and the best way to enjoy them is by stuffing them in a low carb taco shell. Prepare the shrimp with some tapioca and cook it with a few drops of coconut oil. To make the filling, add mayo, sweet chilli sauce and some sriracha to low carb salad veggies. After the stuffing has been prepared, you can get cracking on the tacos and instead of the regular wheat ones, make some from good old coconut flour and tapioca flour. Proceed as you would with a normal taco recipe and there you have it! A low carb, shrimp bang bang Paleo taco.
7. Paleo Frittata with Sweet Potato and Asparagus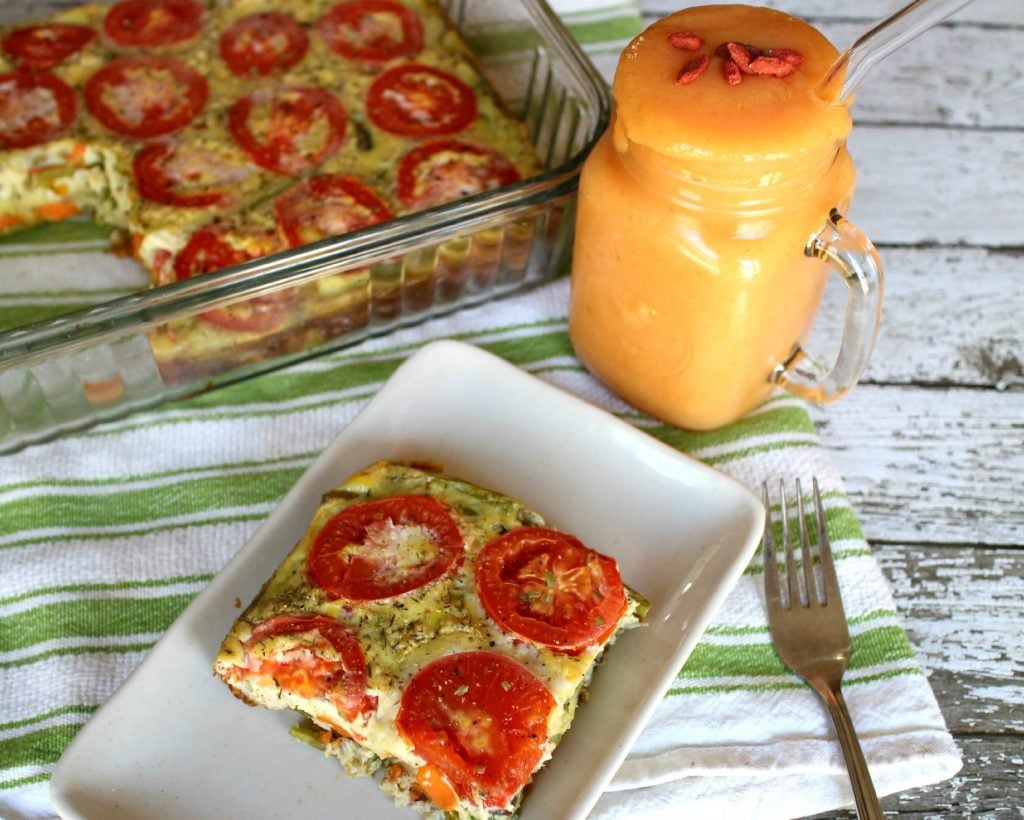 Perfect for your everyday Sunday brunch, this Paleo frittata recipe is bound to win hearts. Since the recipe is dairy and gluten free, it is also a good idea to give it to the kids who might be allergic to these food groups. The bulk of the recipe is composed of sweet potato, asparagus, some onions and various mixed herbs. Combing them with egg and almond milk and baking the frittatas as you normally would is sure to produce fantastic results.
8. Cinnamon Vanilla Paleo Muffins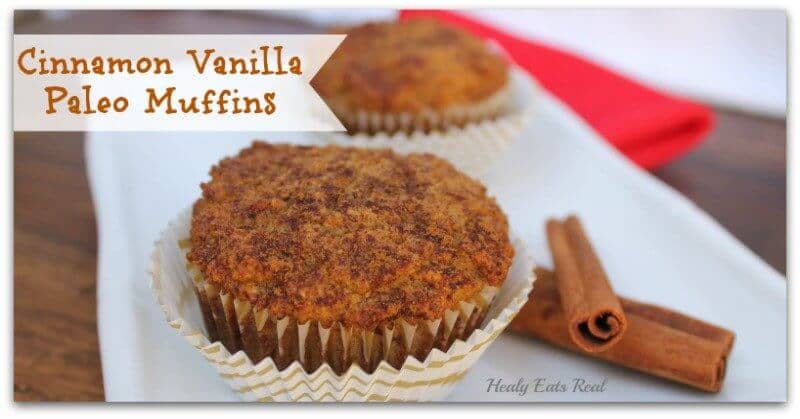 When it comes to dessert, there is probably nothing under the sun that cannot be converted into a Paleo version. From tarts to cakes and muffins, the Paleo experts have designed their recipes in such a way that one doesn't even have the need to stray into the big, bad world of processed food. The recipe for cinnamon vanilla muffins is one such creation that has been a huge hit with Paleo followers everywhere. All it takes is some coconut flour, vanilla extract, almond milk, eggs and cinnamon. Combing them in proportion as you would do in the case of a simple cake is bound to cater to the post-dinner sweet tooth in a healthy and low-carb manner.
9. Hearty Paleo Breakfast Skillet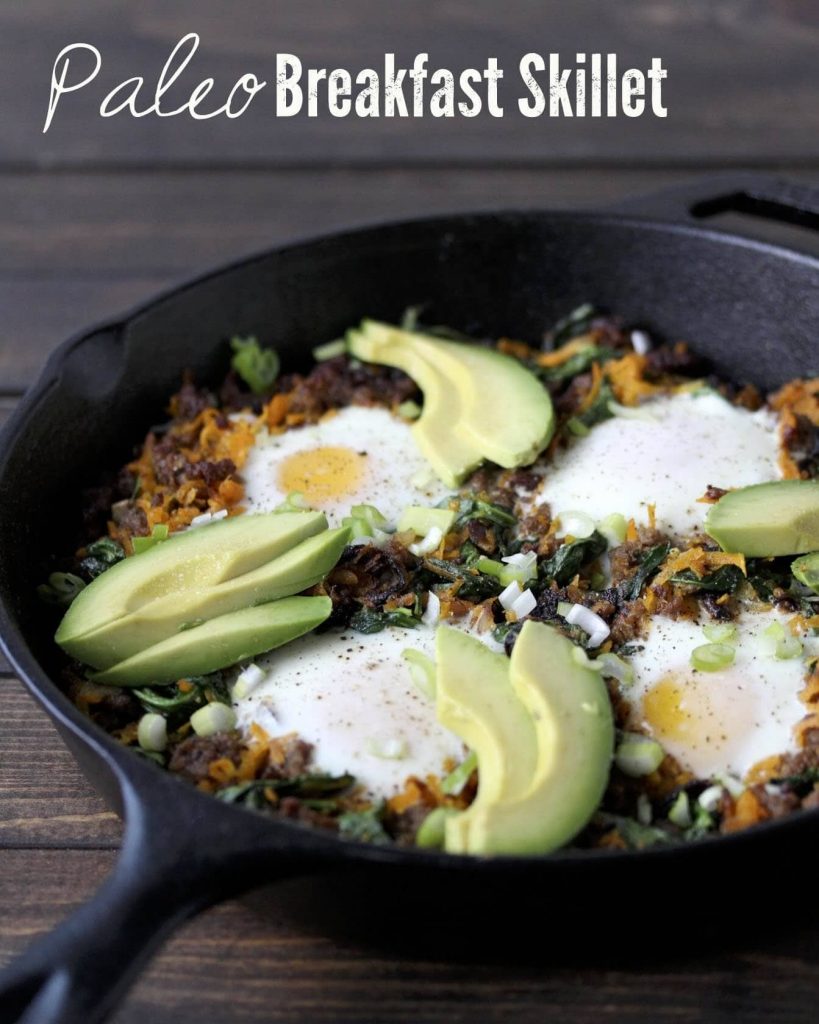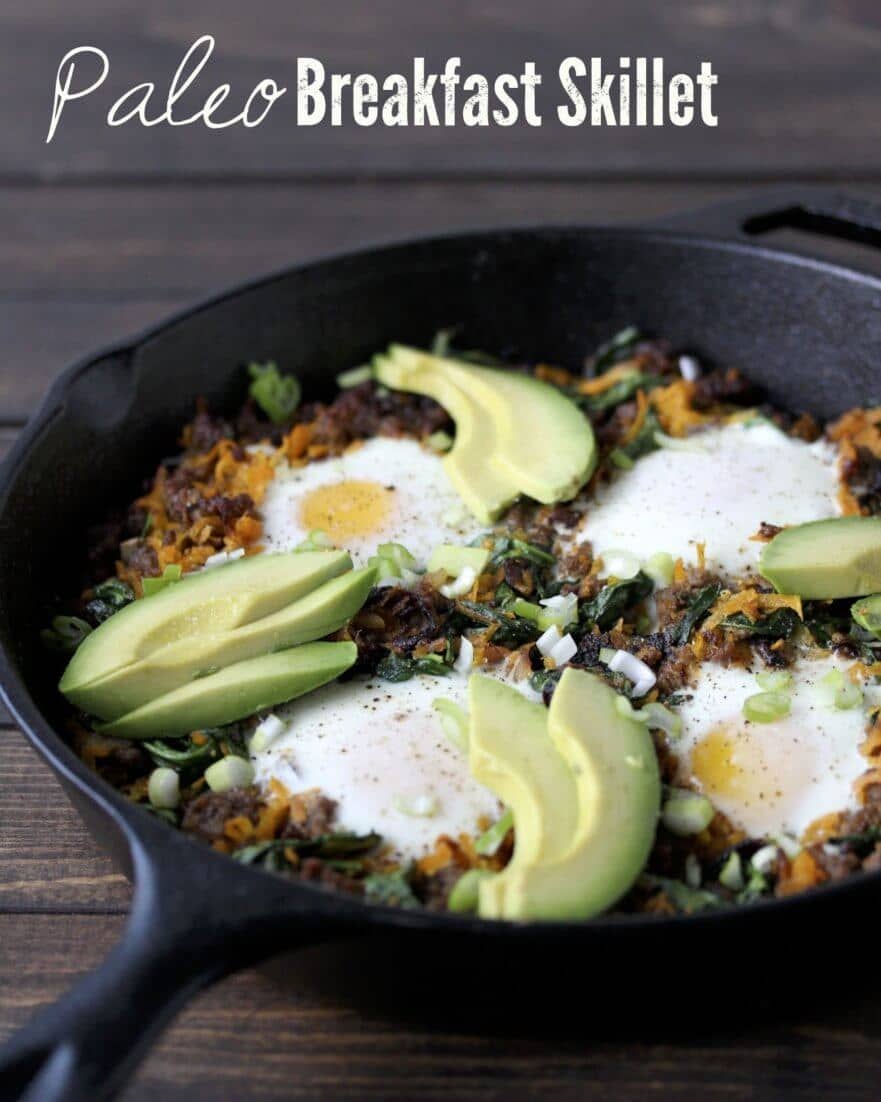 One of the joys of cooking Paleo is the sheer versatility of dishes that you can produce. Be it a summery drink or a hearty winter meal, the Paleo world is filled with many, countless options to make your life easier. One such recipe is the 'Hearty Paleo Breakfast Skillet.' What this refers to is basically a healthy and wholesome meal including eggs, beef, bacon as well as some low carb veggies. The idea is to cook the lot of them together in a skillet so that they become a full meal that can be enjoyed in large gatherings or over several days. As with the other Paleo recipes, this one, too, focuses on whole foods that are natural, organic and delicious.
10. Loaded Paleo Breakfast Hash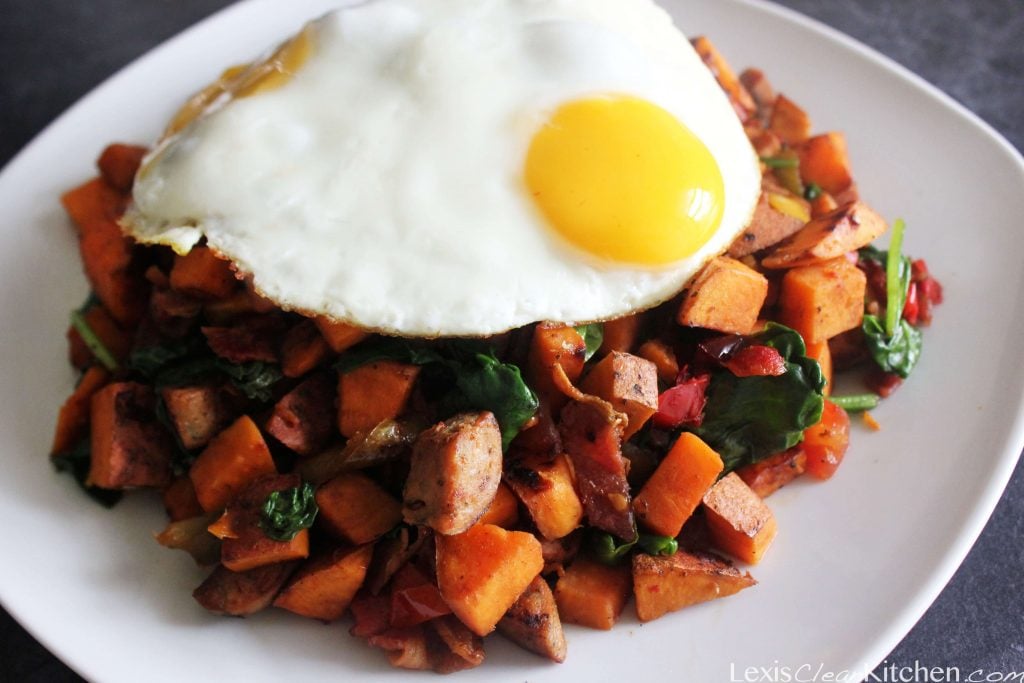 As with the skillet, this is another Paleo recipe that caters to nutrition, taste and satiety. The breakfast hash is an easy to cook Paleo inclusion that combines tonnes of veggies such as sweet potatoes, bell peppers, onions and spinach along with some beef and eggs. The idea is to cook the veggies with seasonings over some oil and garlic and add the beef in later in order to create a perfect 'meat and veggies' creation. Since it is a breakfast recipe, serving them with over easy eggs is a perfect way to start another healthy, low carb day.