Wonderful Christmas Songs To Help You De-Stress This Holiday Season
For all its festivities, Christmas is often the most stressful time of year. Most of us are juggling last-minute present shopping after careful budgeting, and then nursing headaches from all the overspending. Many of us are traveling to our family homes. Some of us may be desperately digging through Christmas pudding recipes to find one that is gluten-free, fat free or lactose-free and simply unrecognizable from what we enjoyed in a simpler past.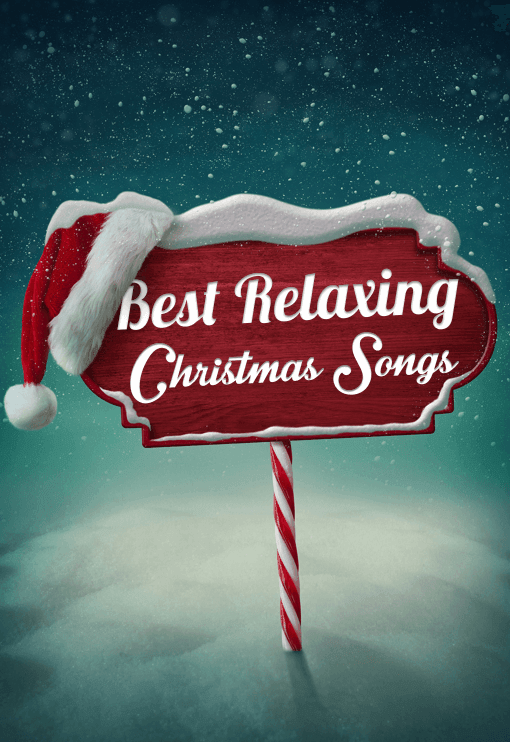 At such times, some relaxing Christmas tunes may calm you down. Or maybe Bing Crosby's White Christmas only makes you think of how holiday music is often used to sell stuff to you without you realizing it? Then you need a change in your Christmas music playlist. Here are some of the best relaxing Christmas songs and albums in their most peaceful versions to help you slow down, catch your breath and enjoy the season.
1. Charlotte Church singing "O Holy Night"
The young Welsh classical singer turned pop singer-songwriter Charlotte Church's pure yet mature early voice is just perfect for this beautiful carol. Listen to this christmas song from several years ago and sit back for the four and a half minutes of its run. The piece will demand your attention – it's not something you can listen to in the background like elevator music. But if you love the carol as many of us do, it is likely to carry you out of your life for a few minutes into a place of nostalgia and warmth.
2. Enya singing "Silent Night" in Irish
Sometimes, listening to a well-known classic in another language can be relaxing, especially when it's Irish crooner Enya's soothing voice doing the singing. This is a simple, soulful version of the carol, with a soft chorus of voices, not too much instrumentation and lots of candles, if you're watching the video as well. Again, you can play this in the background and even sing along whether or not you know the words.
3. "One Toy Soldier" by Enya
Revel in the childlike joy of the holiday with this song, from her album called "And Winter Came". It's a song about a toy soldier that's much loved, but his drum is broken. It's a song about things that we love, about family heirlooms that hold value for us even if they are less than perfect. It's also a quiet song about the excitement of something that's happening on Christmas Day. With Enya's lovely ethereal voice and her trademark harmonic chorus, this is a wonderful song to take you back to your own Christmas days as a child.
4. "The First Noel" by Catholic Harbor of Faith and Morals
Get into a contemplative mood with this pure and wonderfully soaring, performed by the chorus at Catholic Harbor of Faith and Morals. You will see how astonishingly peaceful and powerful a vocal choir in harmony can be, without any instrumentation to force emotions on you. Enjoy this five minute long performance and then go and check out the other hymns and carols that the group has performed. There is a reason Gregorian chants are used for meditation and in relaxation programs.
5. Celtic Woman performing Home for Christmas
Irish all-female ensemble Celtic Woman offers a whole collection of Christmas songs in this Dublin concert from 2013. You'll find the ensemble has a lovely sound grounded in the landscape and music of Ireland, evoking the beauty and the harshness of the land with great depth. The group uses fiddles, harps and a full orchestra to bring carols like Winter Wonderland, What Child Is This, We Three Kings, Hark the Herald Angels Sing and other favorites to life in their own unique way. You can also find their Christmas music on the holiday albums called A Christmas Celebration (2006), A Celtic Family Christmas (2008) and O Christmas Tree (2014).
6. "It Came Upon A Midnight Clear" by Norah Jones
Listen to this special acoustic version of It Came Upon A Midnight Clear in Norah Jones' smoky and lilting voice, sung in a bluesy style. Anyone who has heard Norah Jones will know how soothing her voice can be, and this particular holiday song is a special take on a much-loved carol, which purists may write off as too bluesy. For others who haven't heard her sing before, it may be an introduction to arguably one of the most smooth-voiced singers of our times.
7. "Peace" sung by Norah Jones
If you're seeking peace, listen to another lovely cover by Norah Jones, this time that of the wonderful Horace Silver composition called Peace. Silver was known for his funky and humorous playing, though the original song was a slow, bebop number. Jones' voice caresses the words she sings, about the place where the sycamores and daffodils grow and peace rules. Her jazz rendition convinces you by the end of the song that peace is indeed for everyone. Maybe you'd have found your own peace by the end of the song's run.
8. I'll be Home for Christmas by Tift Merritt
Singer-songwriter from North Carolina, Tift Merritt offers this poignant version of I'll Be Home for Christmas with no tricks or teasing with instrumentation that many other singers do for the song. She brings her country twang, a voice with great emotional depth and an aching longing in her voice that might make you tear up and hurry up with all the packing to spend time with your family. Merritt's version of the song was included in an excellent album of 'A Very Special Acoustic Christmas' that is worth having for all the other songs on it as well.
9. Christmas Lights by Coldplay
Try something different to vary your holiday playlist and listen in to Coldplay's song Christmas Lights from their latest album Ghost Stories. It is an easy listen, with Christ Martin's moving vocals, and lots of piano and layers of synthesizing to give you a good few minutes of listen. It's true that the song is about thinking of a lost loved one on Christmas night, but it is a song that is not devoid of hope according to the singer, perhaps because the Christmas lights are shining. May the lights bring you the same hope too!
Relaxing instrumental Christmas music
Sometimes you just need to block out the words, and there are plenty of excellent Christmas instrumentals through the ages for that. Here's a look at some of the best relaxing Christmas songs in instrumental versions, from jazz interpretations to chill out mixes.
1. "Do You Hear What I Hear?" Piano chill out version produced by Tony Hiebert
The song Do You Hear What I Hear? has been sung by Carrie Underwood, Bing Crosby, Andy Williams and others. But this chill out version produced by a man who composes instrumental music for film, TV and wellness applications is a wonderful discovery we made. If you enjoy ambient music, then this is the delightful electronic piano rendition for you. With no words to distract you, you can keep it playing in the background while you decorate the tree, clean up around the house or battle with your gift budgeting.
2. "Smooth Jazz Christmas Overture" by David Koz and Friends
David Koz and Friends can always be depended on for some wonderful jazz renditions of our favorite Christmas carols. This particular overture is a smooth, easy listening piece of over eight minutes. It is a jazz medley that starts off with a mellow Let It Snow and segues into a nice guitar version of What Child Is This followed by other carols we love. You can find a nice fan made video version of the piece bellow, with photos of the joyful side of the festivities to go with it.
3. "I'll Be Home for Christmas" by Kenny G
You cannot build a collection of relaxing Christmas songs without including Kenny G, saxophonist, on the list. While there are many carols and Christmas songs he has sweetly piped out of his saxophone, this version of I'll Be Home for Christmas is everything that is warm, emotional and makes you long to be home for Christmas. Having heard this one, you may even like to get all the rest of his Christmas music in the form of several holiday albums including The Greatest Holiday Classics.
4. Piano Lullabies for Babies
Sometimes it's a good idea to turn to music for children when you're feeling stressed. This nine minute selection of Piano Songs for Babies from an album that is available on iTunes is a gently played piano sequence of carols like Silent Night, The First Noel and Jingle All the Way. You can play it for your baby while it sleeps, but keeping it on in the background while you work will give you a sense of comfort, however momentarily, that will take your mind off the stressful things and get you refreshed.
5. Anti-Stress Music Compilation
This compilation on YouTube does a wonderful job of bringing together music from the Christmas Sleep Music Special Edition by the Meditation Relax Club. You will spend a very calming seventeen minutes listening to carols played gently with ambient sounds of nature such as birds whistling, crickets chirping. It includes a New Age version of We Wish You a Merry Christmas and a smooth jazz version of 'O Holy Night'. The compilation is being sold as anti-stress music or music for sleep aid, and it's not surprising to see why. The nature sounds perfectly complement the music and has an instant de-stressing effect.
6. Sugar Rum Cherry from The Nutcracker Suite by Duke Ellington
Here's another bonus for lovers of jazz and lovers of holiday songs. The Nutcracker Suite by Duke Ellington is one of the most popular Christmas albums of all times, but the fourth number on the album, Sugar Rum Cherry (Ellington's version of Sugar Plum Fairy, that classic favorite of many) is a fun, swinging smooth jazz number that you can enjoy at home, in your car, or on the subway. Ellington's version is even a little humorous. He may have named his version Sugar Rum Cherry for the simple reason that the piece will instantly make you think of little fairies hung-over on Christmas punch!
7. Have Yourself a Merry Little Christmas
by Kenny G
Another wonderful performance by Kenny G on his magic saxophone is the song that Judy Garland once sang in Meet Me in St. Louis way back in 1944. Kenny G's version without the vocals is as poignant as Garland's was in her moving voice. The above YouTube version occasionally cuts off from footage of Kenny G playing, to a lonely old man sitting in a theater watching the Judy Garland movie. The video alone is a wonderful celebration of the spirit of Christmas as the old man's family turns up unexpectedly. This may seem like the stuff movies are made of, but it's bound to touch a cord.
8. Songs for Christmas (2006) by Sufjan Stevens
Detroit singer-songwriter Sufjan Stevens brings a wonderful and unique take on Christmas songs in his album Songs for Christmas. Stevens is a multi-talented man who plays several instruments (often many of them at the same time!) and uses mystical elements in his music. His interpretations of the Christmas songs will definitely keep you enthralled all the way, with the many layers of folk instruments like the banjo, xylophone, recorder, vibraphone, oboe and others backed by drums and guitars. The result is an astonishingly beautiful collection of melodic songs like O Come O Come Emmanuel, Amazing Grace, Put the Lights on the Tree, I Saw Three Ships, Bring a Torch, Jeannette, Isabella etc.
There is something for everyone in the compilation we've drawn up above. Whether you enjoy classical, jazz or folk, you will find a song here to help you get away, at least for a while, from the stress and rush that Christmas brings. It may not be a place where sycamores grow – there may only be roofs and neighbor's walls where you are. But listen to these songs and you could be transported to a place of inner peace!