These Amazingly Simple Home Remedies for Dandruff Will Make All the Flakes and Itching Disappear
If you are looking for simple and effective ways to cure dandruff, you are in the right place. By applying these 10 home remedies for dandruff, you will put an end to the flaky dry skin that comes off your scalp and eliminate the fungi that causes repeated occurrence of dandruff.
Potent Natural Home Remedies for Dandruff
1. Aloe Vera
Aloe vera has natural antifungal properties and the ability to help your scalp break down its dead cells. So the dead skin cells will not flake out as dandruff.
Take one aloe vera leaf; cut it and scoop out the gel directly from the leaf unto your scalp. Leave the gel for about 15 minutes and then use a mild organic shampoo to wash your scalp. Do this in the morning and at night.
Aloe vera helps to soothe and heal your scalp so you should use it regularly to achieve the desired result.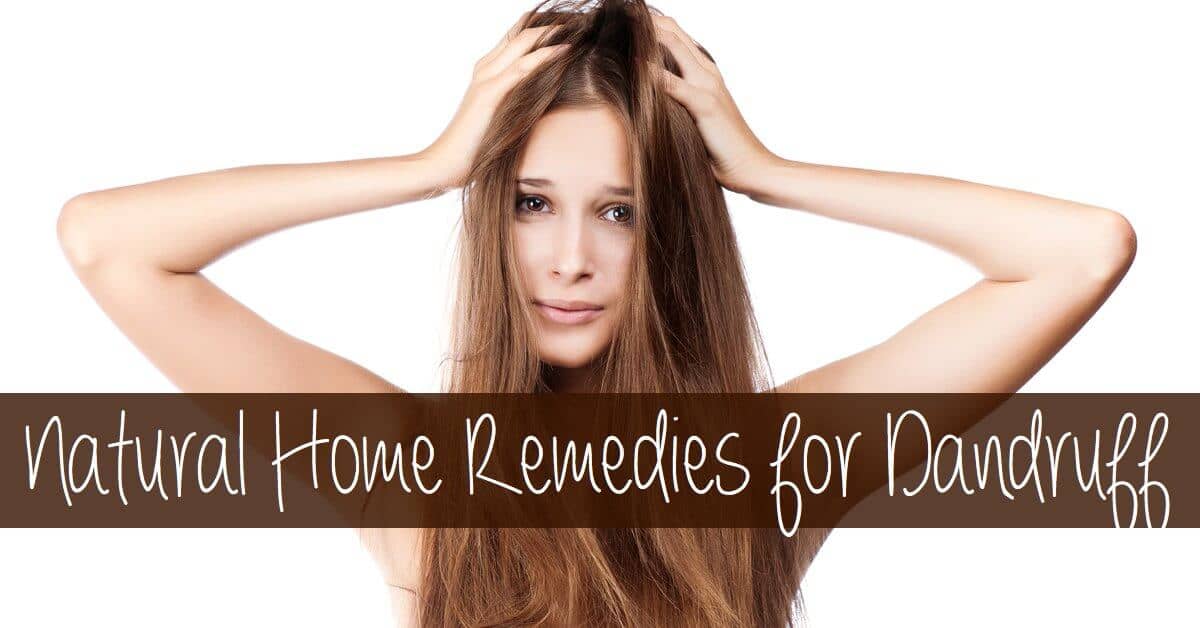 2. Apple Cinedar Vinegar
Apple cinedar vinegar works like a natural cleanser. It opens up clogged pores on the scalp. It also makes your hair and scalp less acidic and prevents yeast infections. That is why it is quite effective in eliminating dandruff.
Combine two tablespoons of water with an equal amount of apple cinedar vinegar plus 15 drops of an essential oil like tea tree oil. Mix thoroughly and apply it to your scalp. Rinse it off with water after 15 minutes.
3. Aspirin
Aspirin has an acid that helps to remove and prevent reoccurrence of dandruff. If you have aspirin in your first aid box, it could also be used to stop your dandruff. Simply crush three aspirin tablets into powder and pour it into a small amount of mild shampoo. Massage the mixture into your scalp. After about 10 minutes, rinse it off.
Also, you can add the same amount of aspirin powder into a tablespoon of white vinegar. Vinegar contains acetic acid that stops the growth of fungi on your scalp. Massage the mixture into your scalp and wash it off after one hour.
4. Baking Soda
Baking soda helps you in two ways: first it minimizes the growth of fungi that leads to dandruff and it also regulates the production of the natural oils that prevent dryness and flaking of your scalp. So your scalp will neither be dry nor too oily.
Add a single teaspoon of baking soda to mild shampoo and then wash your hair normally. Bear in mind that your hair may initially feel dry after this treatment but within a week, your scalp will be able to produce a good amount of natural oils.
5. Basil Leaves
Basil leaves have anti-fungal properties that make them an excellent choice for treating dandruff. You can combine basil leaves with amla powder to form a paste. Then apply it to your scalp and leave it for about 30 minutes. Rinse off the paste properly. You should repeat this at least 3 times a week.
Effective Home Remedies for Dandruff
6. Coconut Oil
Coconut oil moisturizes the scalp and relieves the itching caused by dandruff. It also has antifungal ingredients that will prevent the growth of dandruff. Mix one tablespoon of coconut oil with half tablespoon of lemon juice. Rub the mixture into your scalp and massage it thoroughly. After about 25 minutes, wash your hair. Do this at least 3 times a week for quicker results.
7. Fenugreek Seeds
The seeds of the fenugreek herb soothe your scalp and remove the fungi that cause dandruff. Soak a handful of fenugreek seeds in a bowl of water overnight. Early in the morning, strain out the water and keep it. Grind the seeds into a fine paste. Then apply it to your scalp and allow it to work on your scalp for about an hour. Then use a mild shampoo to wash your hair. You should use the water you preserved to do a final rinse.
8. Ginger
Ginger has anti-inflammatory ingredients. It also has volatile oils that prevent dandruff and stimulate hair growth. When it is combined with sesame oil, it improves circulation on the surface of your scalp.
Pour four ounces of sesame oil into a cup. Peel and grate the ginger. Squeeze the oil out of the ginger using cheesecloth. Mix the ginger oil with the sesame oil. Massage the mixture into your scalp and leave it for 30 minutes. Use a mild shampoo to wash your hair.
9. Neem
Neem has ingredients that prevent the growth of bacteria and fungi on your scalp. It also has well known healing properties that can prevent the recurrence of dandruff, itchy scalp, and acne.
Boil a handful of neem leaves in 4 cups of water for 30 minutes. Strain the water and cool the leaves. Grind the leaves into a paste and apply to your scalp; leave it for 30 minutes. Then rinse it off with the water you strained out from the leaves. Repeat this at least twice a week.
10. Olive Oil
Olive oil is a very potent moisturizer. It prevents dandruff from occurring by eliminating flaking. It also soaks deeply into the thick scaly parts of the scalp. This quickens the healing of the thick scaly areas.
Before you sleep at night, massage warm olive oil into your scalp daily. The warm oil penetrates your scalp better than cold oil. Use a cotton wrap to cover your head so your oil hair will not attract dust. Wash your hair with mild shampoo when you wake up in the morning.
Conclusion
These amazingly simple home remedies for dandruff can help you to get rid of dandruff for good. Apply them at least 2 or 3 times every week until all the signs and symptoms of dandruff have disappeared.
For additional home remedies visit this page.
References:
Dandruff resource at Wikipedia
Aloe Vera Gel Hair Benefits
Benefits of Coconut oil for your skin and hair
Dandruff Cures With Herbs, Fruits and Vegetables
Dandruff Treatments