Home Remedies For Black Spots On Your Face
It can be frustrating if you are constantly finding yourself dealing with facial blemishes. Blackheads can be one of the most visible and uncomfortable items to plague your complexion. Thankfully, there are a variety of home remedies for black spots on your face. You don't have to spend an arm and a leg on clearing up your complexion!
Drink More Water
Yes, believe it or not, our skin is our largest organ. It is also considered to be one of our eliminatory organs. This means that many toxins are released from our body via our skin. Drinking copious amounts of fresh and clean water will help facilitate the natural cleansing process within your body.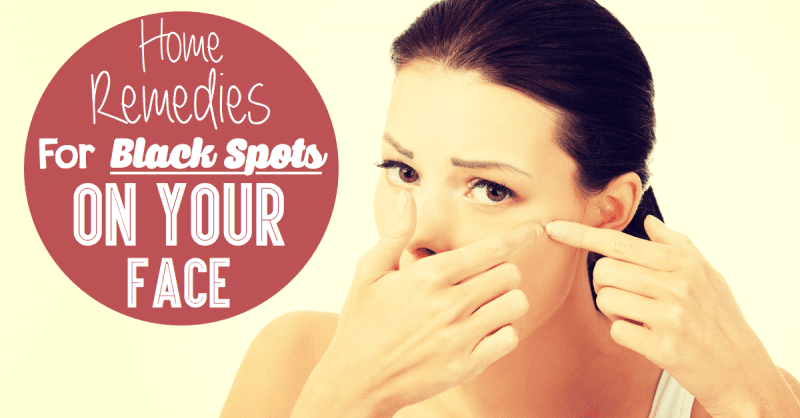 Tea Tree Oil
If you find that you suffer from an oiler complexion and are prone to more blemishes, consider using Tea Tree Oil as a spot treatment. Simply apply with a cotton pad to the affected black spots on your face. Tea Tree Oil is antibacterial and antimicrobial. Some people with oiler skin prefer to add a few drops into the palm of their hands and use with their traditional cleanser. The astringent properties will help contain the excess sebum production. If you have drier skin, you may find it is too harsh to use on a daily basis.
Exfoliate With Baking Soda
Clearing the clogged pores in a gentle manner is essential component for radiant and healthy skin. Exfoliating your face on a weekly basis will help to remove all of the dead skin and oil that is trapped in the pores; often responsible for giving them the black spot appearance. Using home remedies for black spots on your face is a gentle and effective way to remove them. Baking soda becomes a fine paste when you combine it with a little bit of water. Be very careful when you are applying as it can be a bit abrasive if you rub too hard. Avoid your eye area when exfoliating.
Green Tea Toner
If you are only cleansing and never using a toner, blemishes may occur. Think of using a toner as a final rinse cycle for your face. Using a cleanser to remove sweat and makeup is great. However, once you follow up on your newly "cleaned" face with a homemade toner on a cotton pad, you will be shocked at how much residue is left over. Simply make a cup of pure green tea and drink most of it. Save a few tablespoons and allow to cool. Then dip your cotton pad into the tea and wipe from forehead to chin. Pay close attention along the hairline, jawline and beside your nose.
Honey
Honey is a wonderful healer. It can be very soothing on irritated and inflamed skin. This is especially helpful if you have accidently picked a blemish too much and bleeding has occurred. Honey can help prevent scarring. It is very sticky and often a good idea as a night time treatment if you can stand sleeping with it on. Honey is also very moisturizing and offers cleansing properties. If you are looking for home remedies for black spots on your face, simply visit your kitchen cupboard!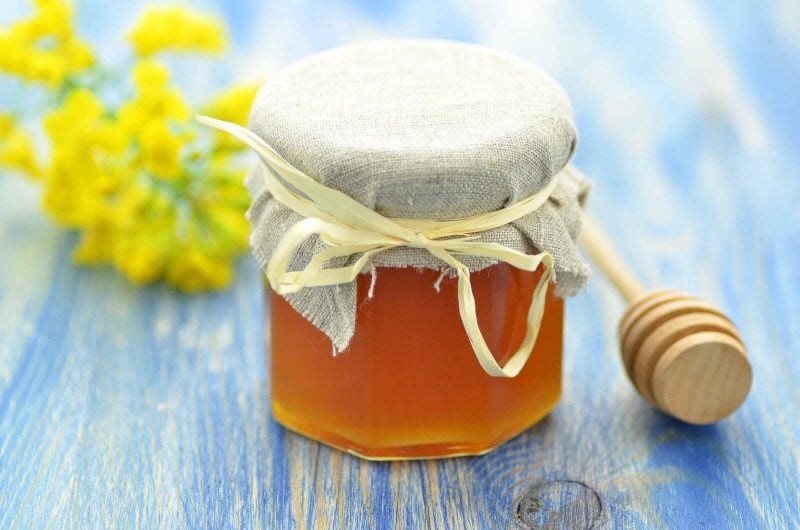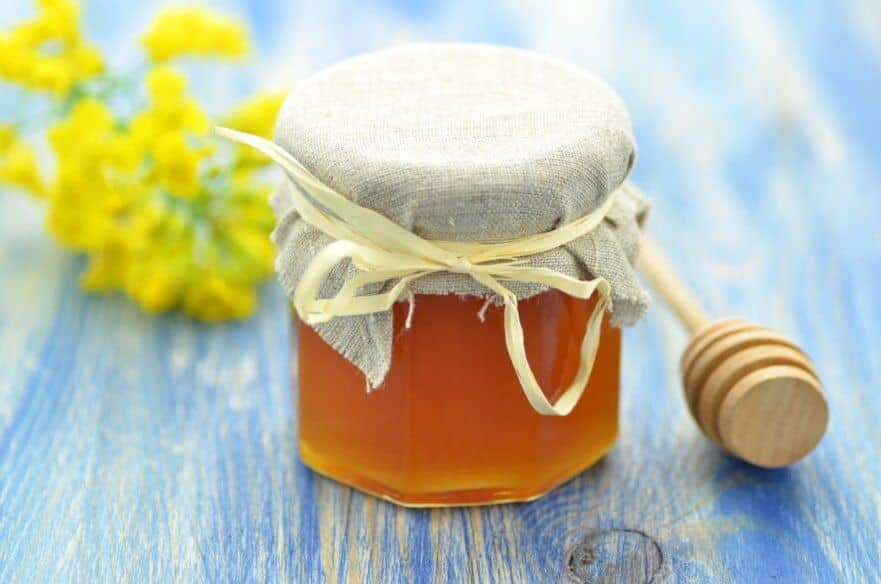 Vitamin E Capsules
Many of us have vitamin E in our vitamin cupboard. We may take it internally on a regular basis; however, don't forget how vital it is to your skin care routine. Vitamin E is exceptionally soothing and healing. It is an excellent item in your fight against blemishes. Remember, highly concentrated, Vitamin E goes a long way. Be sure to use it sparingly. Again, it is not suitable under makeup and therefore, a better night time treatment.
If your black spots are related to drier skin, consider doing a complete facial mask with Vitamin E. Simply pierce a capsule and apply all over your face and neck. It is safe around your delicate eye area.
The Root Cause Of Your Black Spots
It is ideal to figure out why your face is reacting with black spots in the first place. Have you recently changed detergents in the laundry? Have you started using a new facial soap, cleanser or product? Do you correlate black spots being more predominant during hormone fluctuations? Some people find that their face reacts differently when they consume certain foods. Keeping a food journal is an excellent way to determine if you can use the process of elimination to sort out skin issues.
Check out other home remedies here.