Yes, Food At A Halloween Party Can Be Healthy
The holiday season is fast approaching, and the first of the autumn holidays, Halloween, is just around the corner. Halloween is a festive time, full of kids trick or treating as well as adults who gather with their friends for costume parties. These gatherings are not necessarily marked by healthy halloween party food ideas, but are traditionally associated with foods high in sugar and fat.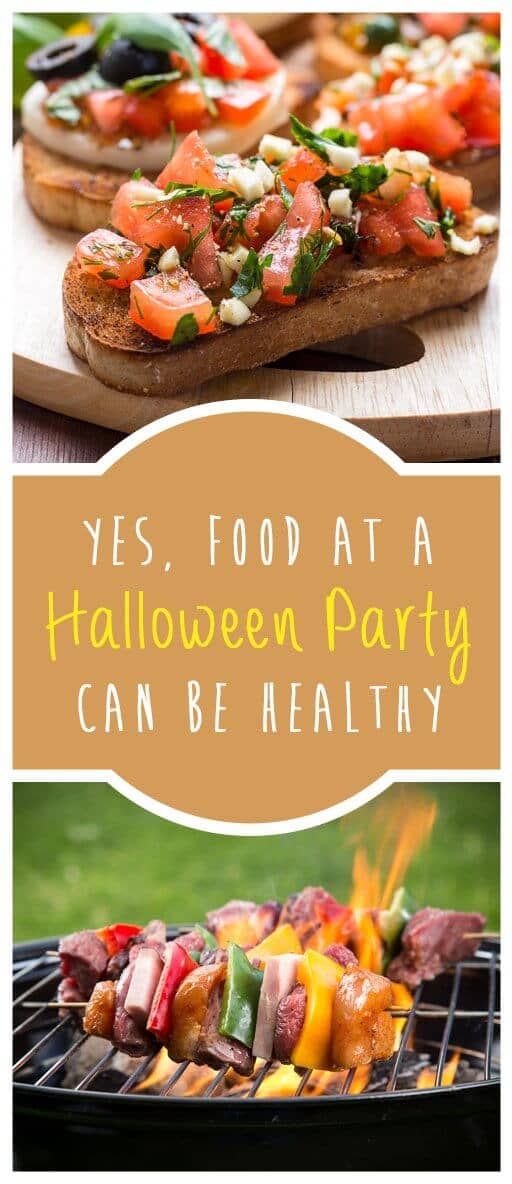 This sweetest of holidays does not have to be an occasion for unhealthy eating and weight gain. With a little imagination and preparation, Halloween party food can retain its deliciousness while minimizing ingredients which are less than beneficial for the body. This topic raises a relevant question: What are some ideas for healthy Halloween party foods? Let's answer this question.

Savory Halloween Party Foods
Just because it's a Halloween party, it doesn't mean that all of the foods have to necessarily be sweet. Here are a few ideas for savory snacks.
BRUSCHETTA
This is a delicious and easy to prepare healthy Halloween party food idea that will have your guests asking for more. Simply start with small slices of Italian bread. Create a mixture of tomatoes, olive oil, basil, and garlic. Top the bread with this mixture to make delicious and nutricious Bruscetta. The ingredients all have amazing health benefits. Tomatoes and garlic are well known antioxidants, and olive oil does wonders when it comes to reducing levels of bad cholesterol in the bloodstream.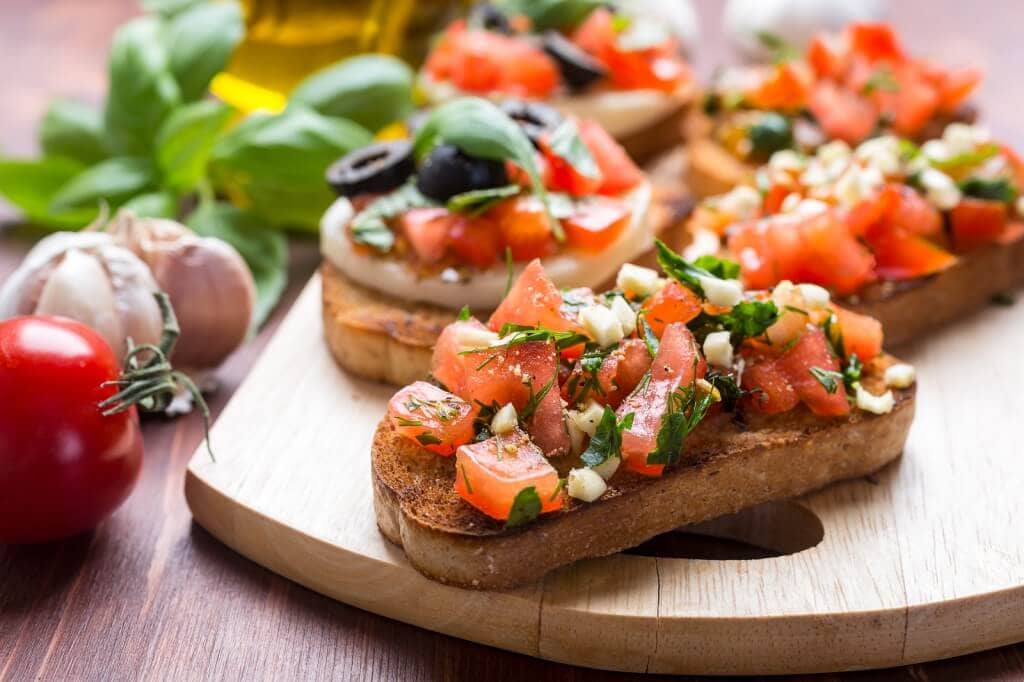 SMOKED SALMON ON TOAST
This recipe starts with slices of Italian bread being lightly toasted. Once this has been done, a little light mayo is mixed with a bit of tartar, and the smoked salmon goes on top of this. Salmon is not only famously delicious, but it is chock full of omega-3 fatty acids, which if eaten at least twice weekly, will help to keep blood pressure where it should be as well as fighting cholesterol buildup.

SALSA
This delicious mix of tomatoes, peppers, onions, avocado, and olive oil is always a hit at parties. Other ingredients can be added to give it a personal character, and it can be served with a variety of foods such a tortilla chips or crackers. It is satisfyingly filling as well as being light on the calories.

High Protein Halloween Party Foods
This list of protein rich snacks will have your guests feeling fit the morning after, and are definitely healthy Halloween party food ideas.
CHICKEN KABOBS
This dish features grilled chicken, peppers, and apples. Since the chicken is grilled and skinless, it is extra low in fat, and one small serving of this delicious treat can contain up to 9 grams of protein.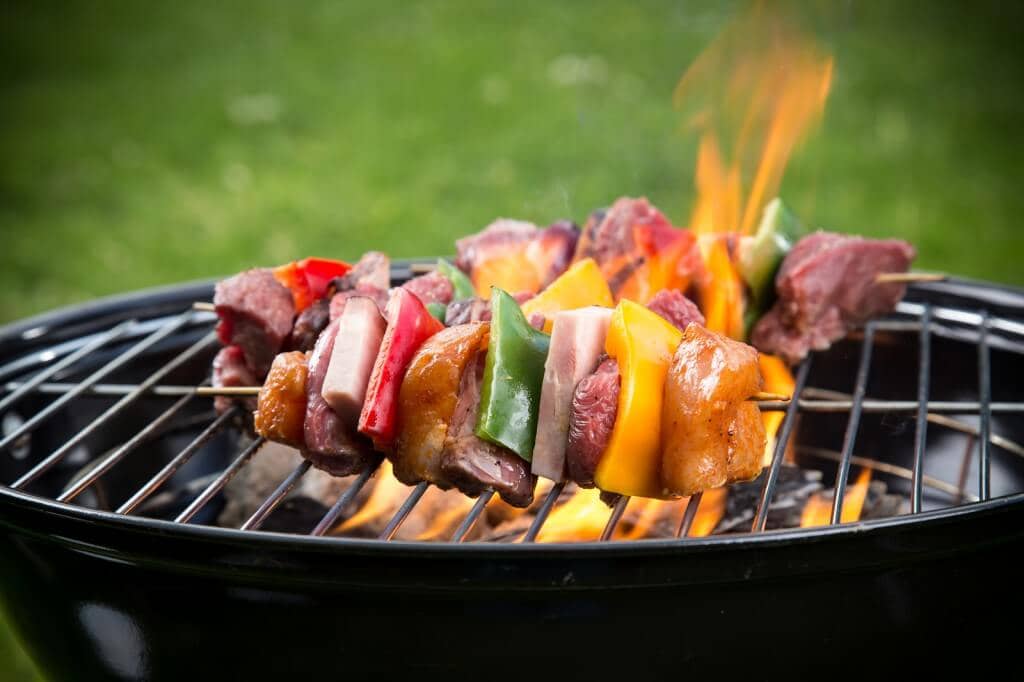 SHRIMP COCKTAIL
Shrimp is notoriously delicious and satisfying, which can help keep guest from filling up on less nutritious offerings. Other than being very high in protein and lean on fat, it contains zinc, which is well known for its ability to give the immune system a solid boost.

SUSHI
While not necessarity a traditional Halloween party food, this tasty dish will be well received wherever and whenever it is served. It is usually presented with white or brown rice, which in and of itself is pleasantly filling. The salmon and tuna that are an essential part of this dish are packed with protein and omega-3 fatty acids, the avocado is full of valuable nutrients, and the seaweed that surrounds the mixture contains vitamins and minerals from the sea. Truly, a dietary powerhouse.

Sweet Halloween Party Foods
Let's face it, it is Halloween, and given the nature of the holiday it would be wrong not to have some sweet foods available. This being said, sweet doesn't necessarily have to mean unhealthy, and these tasty healthy Halloween party food ideas will both satisfy and fortify the guests.
CARAMEL RAISIN POPCORN BALLS
This treat features low calorie popcorn, mixed with wholesome raisins and caramel. It packs a hugely sweet punch, but each one only adds up to 77 calories, which means that having more than one is no problem.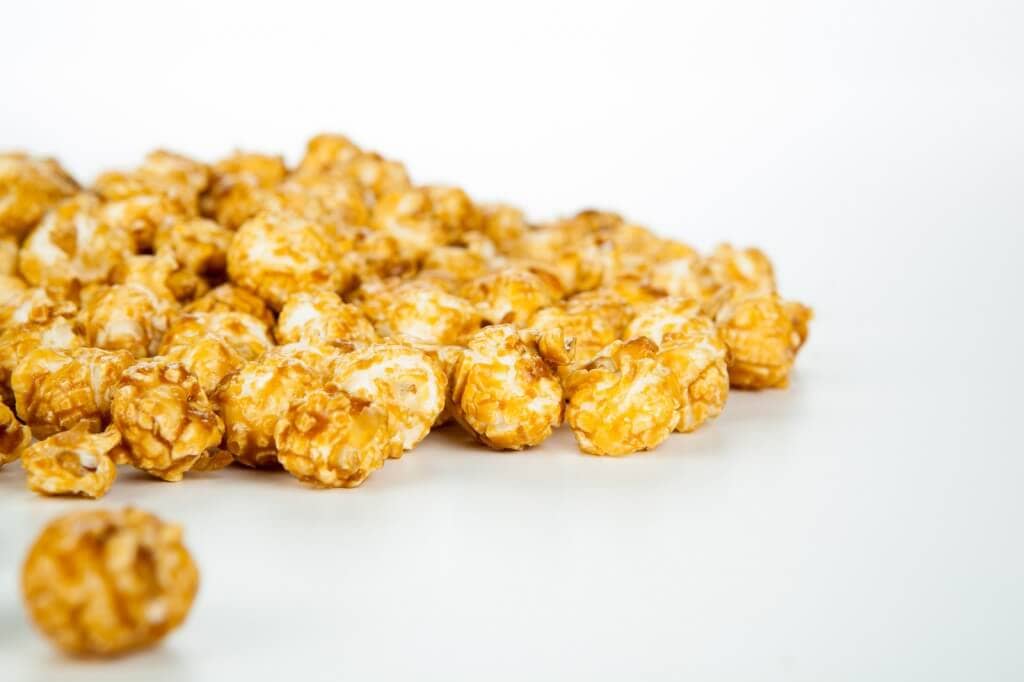 APPLE CINNAMON FRUIT BARS
With ingredients including chopped nuts, rolled oats, apple filling, and cinnamon, these all-natural sweet treats have it all. At the same time, at under 200 calories apiece, they will not harm the waistline.

CHOCOLATE AND NUT BUTTER BITES
Having a little bona-fide candy on hand won't hurt anyone, and if one has to have candy, chocolate is a great choice. This mouthwatering treat feature slices of healthy dark chocolate with cashew, almond, and pistachio butter in between. This will satisfy the sweetest tooth.

Halloween is the sweetest of the holidays, and using the above mentioned dishes to spice up a Halloween party will definitely leave the guests feeling sweet about their health the morning after.