Top 3 Halloween Drinks for Kids
Halloween drinks for kids are becoming highly sought as the much-expected event occurring on October 31 only little time away. If you are looking to try out some unique recipes for this occasion, then we present you a top of the 7 most popular beverages to start preparing right away: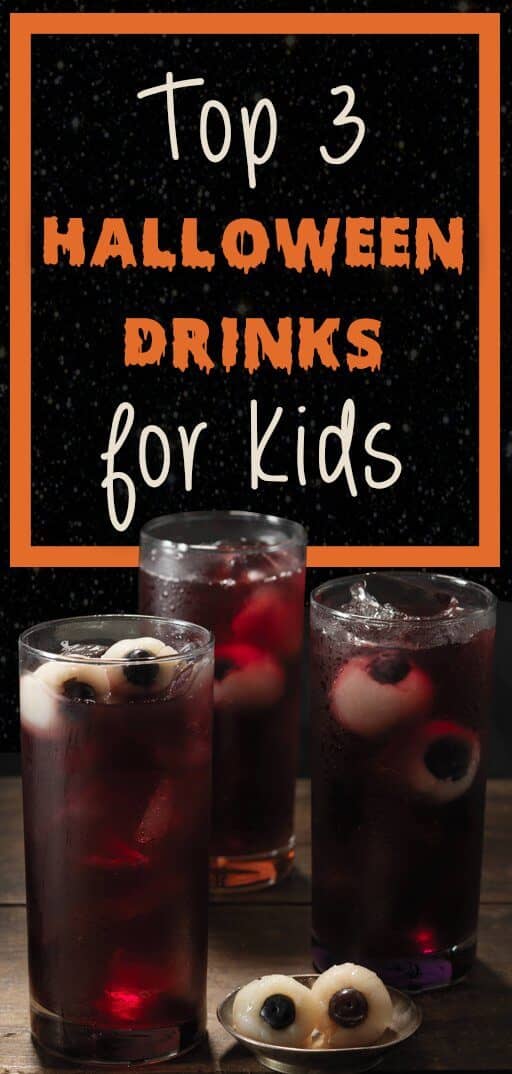 1. Bloody Punch with a floating hand
There is no better party appetizer for Halloween than a Bloody Punch featuring a floating hand which seemed to have belonged to a skeleton. This drink is made from cranberry juice, grape juices, sweet apple and fizzy cola, thus assuring you that your child will be perfectly refreshed right from the first sip.
(picture source)
Ingredients:
3 cups of cranberry juice
1 1/2 cups of apple juice
1 1/2 cups of grape juice
 2 cups of cola (no caffeine)
1 cup of frozen strawberries
Preparation method:
– Take a larger punch bowl and combine the apple juice, cranberry juice and grape juice. Stir well then let it refrigerate until the time you are ready to serve. Delay adding the cola and strawberries (as well as the Floating Hand) to the last possible moment 
– To create the Floating Skeleton Hand: stir few drops of green food coloring in some water and place it in a measuring cup
 – Pour the green water into a disposable glove and tie it well to the top. Place in the fridge for several hours 
– At the time of serving peel the glove and deposit some ice in the chilled punch. The kids will love it.
2. Swamp Juice
What better drink to prepare for the Halloween than one which seems to have come straight from a swamp? Filled with tapioca pearls and gummy creatures, this drink will be the attraction of the party. Swamp juice is another of the successful recipes that you have to try this Halloween in order to make all kids happy.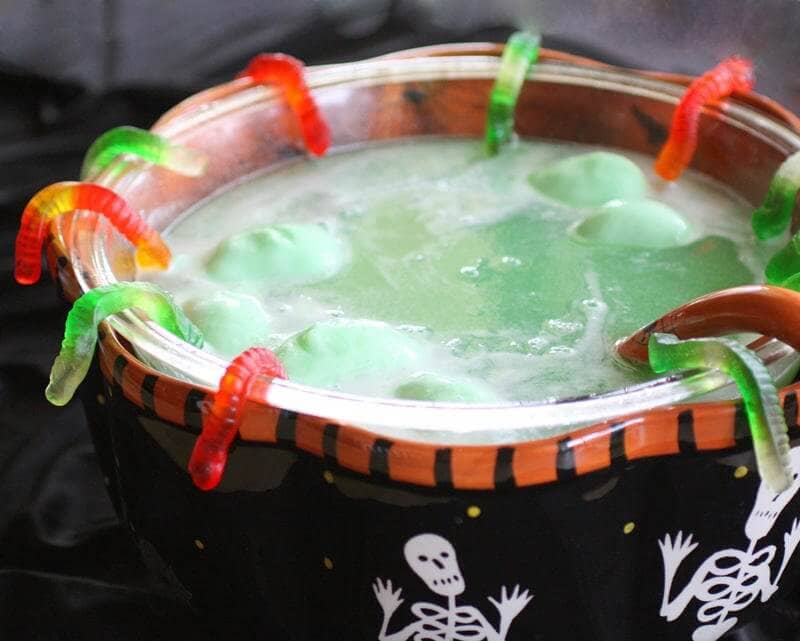 (picture source)
Ingredients:
1/2 cup of small tapioca pearls (most grocery stores have them)
Food coloring
4 tablespoons of sugar
8 gummy fish
Seltzer water
Lemonade
8 gummy worms
Preparation method:
– Make the eggs: use 6 cups of water for boiling and add tapioca pearls on top. Reduce heat slightly in order to boil the pearls and stir once every 20 minutes.
– Color the eggs: Pearls need to be divided into two bowls. Users need to add 4 drops of food colorant and 2 tablespoons of sugar for each. The mixture needs to be stirred well and left uncovered for 20 minutes. After this period pearls need to be drained and rinsed.
– Assemble the drink: 2 tablespoons of pearls should be spoon into each glass along with some gummy fish. Add Seltzer water plus a bit of lemonade and the final drink will look scary but taste delicious.
3. Rotten Apple Punch
Your kids won't even know what is inside the glass until they come close enough to observe the gummy worms and taste this delicious beverage which is slightly carbonated thanks to the apple cider. Undoubtedly, this is another of the top Halloween drinks for kids.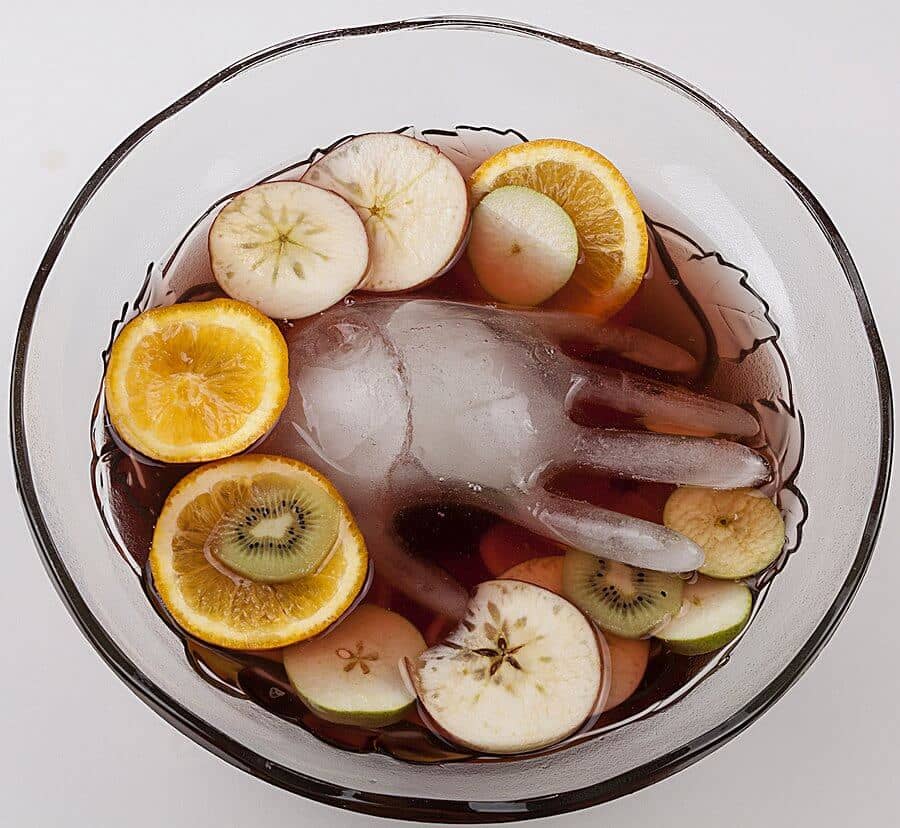 Ingredients:
 Apple cider (about 1 gallon for more kids)
5 x 1/2cup containers
Green and red food coloring
15 gummy worms
Punch bowl
Preparation method:
– Pour the apple cider into 5 smaller dishes, up to 1/2-inch from the upper section. Add 1 drop of green coloring and 2 drops of red coloring to every dish, and then stir well until the colors would have finished blending.
– Hang 3 gummy worms on the top of each dish, then place them in the fridge. Don't use more than 3 worms as the rotten apples risk not floating well. Freeze until the time when rotten apples become solid.
– Slip frozen wormy' apples out of each dish just before serving – Make sure that rotten apples are placed in a larger punch bowl along with untinted cider. Drape all gummy worms on the upper edges for added creepiness.
These are the very best Halloween drinks for kids that you can prepare at home with a minimum of ingredients. If you start preparing them with few days (and even in the night) before the event, then you should encounter no problem. These recipes guarantee success right from the start as they are creepy-looking and children will be hesitant to taste them at first, but when they get up close they will realize just how delicious they are.
Once you noted these recipes down, all you need to do is start preparing the Halloween costumes!