One is such a lonely number! Spice up your love life by preparing these healthy recipes for two. All three meals featured are easy to prepare, and jam-packed of vitamins and nutrition. What's more, you can source the ingredients needed to make these dishes at your local store. So, what are you waiting for? Get cooking.
Pasta with tomato sauce
Although pasta with tomato sauce isn't the most exotic of meals, you can spice it up with some chopped onion, plenty of cheese, and a little bit of sour cream. This is one of the best healthy recipes for two out there because it's so simple to prepare – in fact you can cook and serve the entire meal in less than an hour. How does that sound? Good? Great! Let's go!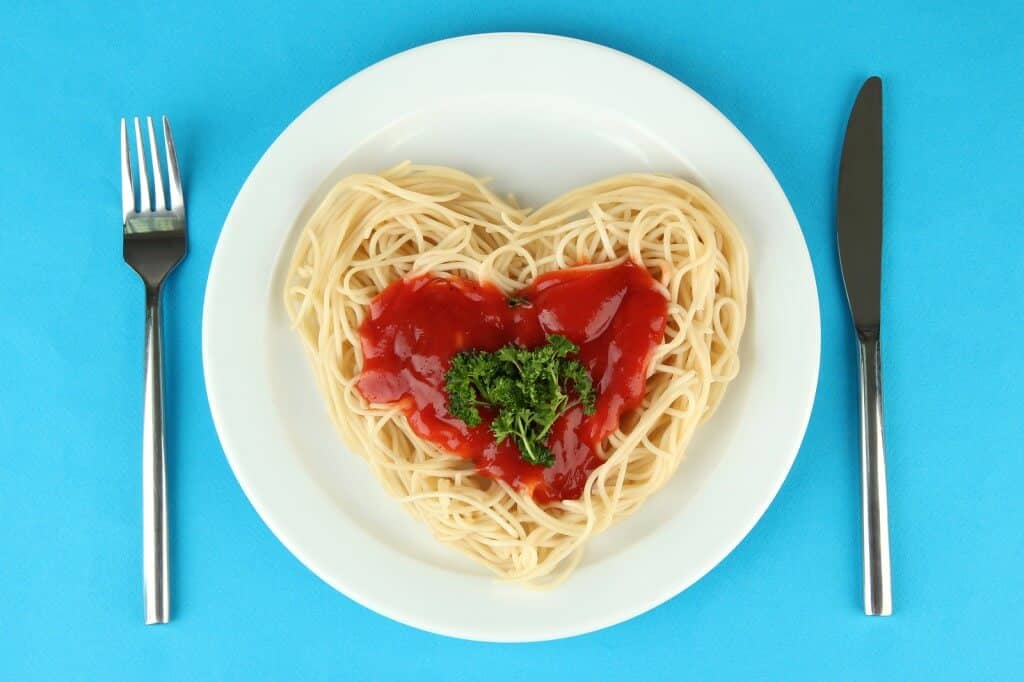 To create your delicious pasta dish, you are going to need one pound of dry ziti pasta, a chopped onion, one pound of lean ground beef (as always, organic is better!), a jar of spaghetti sauce, a cup of sour cream, six slices of cheese (low-fat of course!), and two tablespoons of grated Parmesan cheese.

You'll need to bring a pot of water to the boil before adding in your ziti pasta and cooking for around eight minutes. Don't forget to drain! Next, place your chopped onion and ground beef into a large skillet and cook over a medium heat. When the time is ready (and you'll know when!), add in your spaghetti sauce, and allow to simmer for a further fifteen minutes. Once you're waiting, preheat your oven to around 175 degrees Celsius, and butter a small baking dish. Layer ziti, cheese, sour cream, sauce, more ziti, more cheese, and the remaining sauce into the baking dish. This might take a little while if you are trying to make it perfect. Sprinkle some Parmesan cheese as a finishing touch. Bake for around half an hour in your oven, making sure all the cheese has melted and is a lovely golden brown in color. Serve to your loved one!