Super Easy And Healthy Lunch Ideas For Kids
While school lunches are the easy way out, there's nothing better than a home cooked meal. Kids these days have access to better quality food at school, but there is always the option of making their lunch at home. Every parent dreads the thought of their kid chucking their lunch in the thrash or simply giving it to someone else in exchange for a burger and a can of soda! Well, there is a way to avoid this if you can make super simple and delicious homemade lunch items for your kid to snack on. These healthy lunch ideas for kids can be heavy meals to curb that big hunger, or a simple tuna sandwich which is light and yet fulfilling.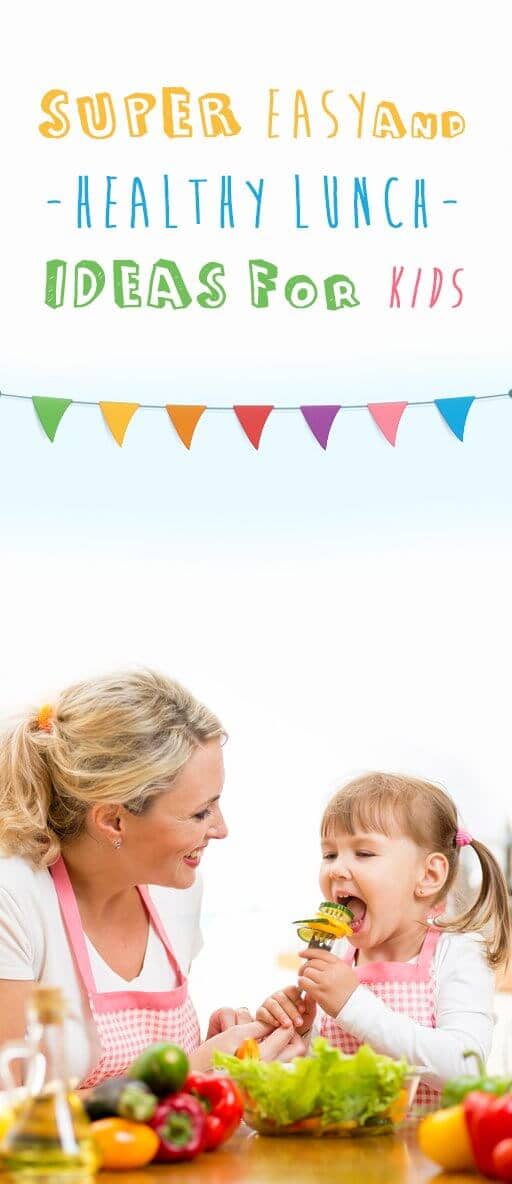 Tummy Fillers
For something that's more of a tummy filler, you can start with a mozzarella and tomato sandwich. It takes about 15 minutes to prepare and the ingredients are pretty easy to find. For this preparation, you can start with some Salsa Verde on the bread slices, then place sliced tomatoes on each slice. You can use normal sandwich bread or the healthier brown bread for this. Once this is done, you can top it up with tasty mozzarella cheese. This is a simple and quick recipe to follow and kids will surely love it.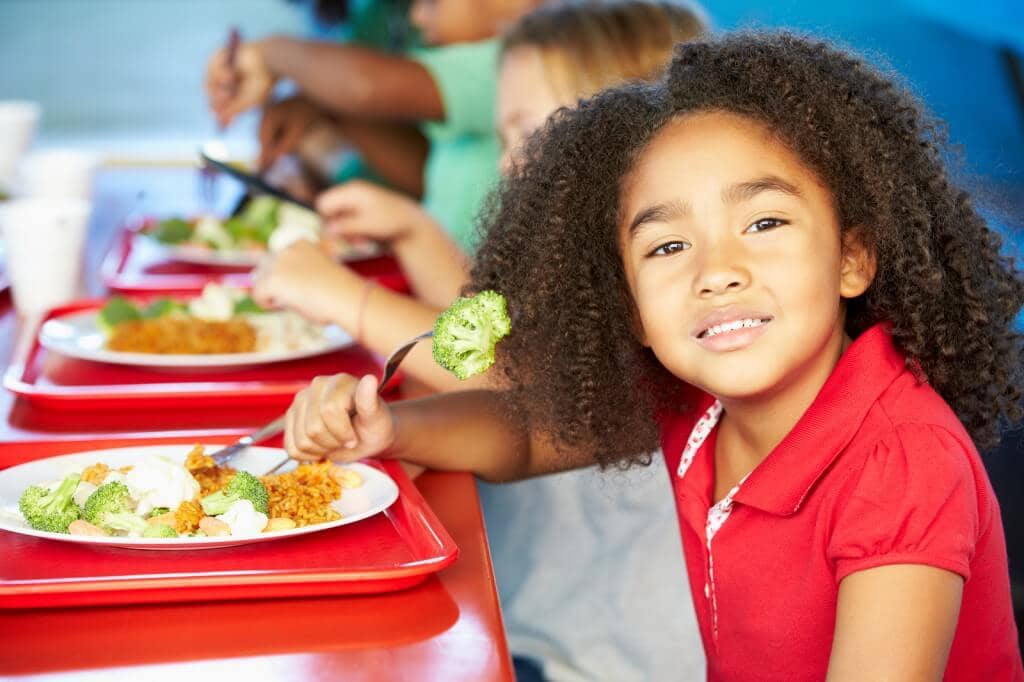 Another great and filling snack item would be a healthy meatloaf. Rich in fat and healthy carbs, this will leave your kid feeling full and energetic. You can make your meatloaf with ground turkey meat, some Worcestershire sauce for extra taste, olive oil and mustard. Bake the meatloaf for about 55-60 minutes in an oven pre-heated to 350 degrees F. Once it's baked, let it stand for 10 minutes so that it's easy to cut into slices. You can top it off with some roasted veggies and some mayonnaise to enhance the flavor.
Light Snacks
For parents who want to pack in something lighter but substantial in the lunchbox, a chicken fruit salad is a great way to go. You start by shredding some roasted chicken (around 2 ¼ cup) and tossing it into a bowl with salad dressing, spinach and chopped fruit. For the choice of fruits, you can use apples, grapefruit and green grapes. Make sure to keep the apples unpeeled because this is where all the nutrition lies. This is sure to make your kid want more of it every day!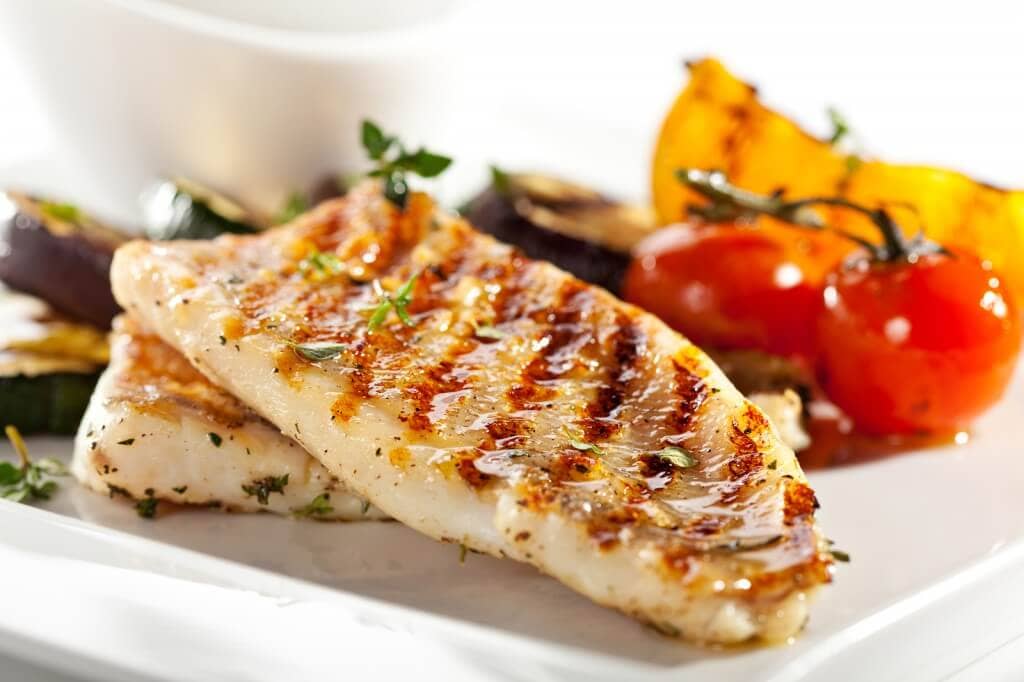 Another great idea is to make some simple ham and cheese pitas. You'll need to slice each pita bread in half and place it in a pre-heated oven to 470 degrees. Before you put the bread in the oven, smear some mustard on each half. Top it with a few shreds of ham and cheese. The ratio of the toppings depend on what your kid likes more, the ham or the cheese. It's a healthy option because there's fiber and there's no cooking oil used for this preparation.
Soups and Dips
Sandwiches and salads are the main choice of parents, but what if you want to side track and try out something different? Here are two interesting choices which are quite different and I'm sure they will be loved by your kids. First lunch item is a tasty chicken noodle soup. No matter how picky your child is, one can't say no to a home-made chicken soup. To start, you will need chicken broth, chopped onions, celery and onions for flavor and the usual salt and pepper to taste. Add in some shredded chicken bits and frozen peas to give it a different texture with the noodles. Once you've added the onions to brown, add in the veggies and the broth and keep stirring. After it's been on the heat for a couple of minutes, toss in the noodles and you're done. Best way to pack this would be in a water tight container.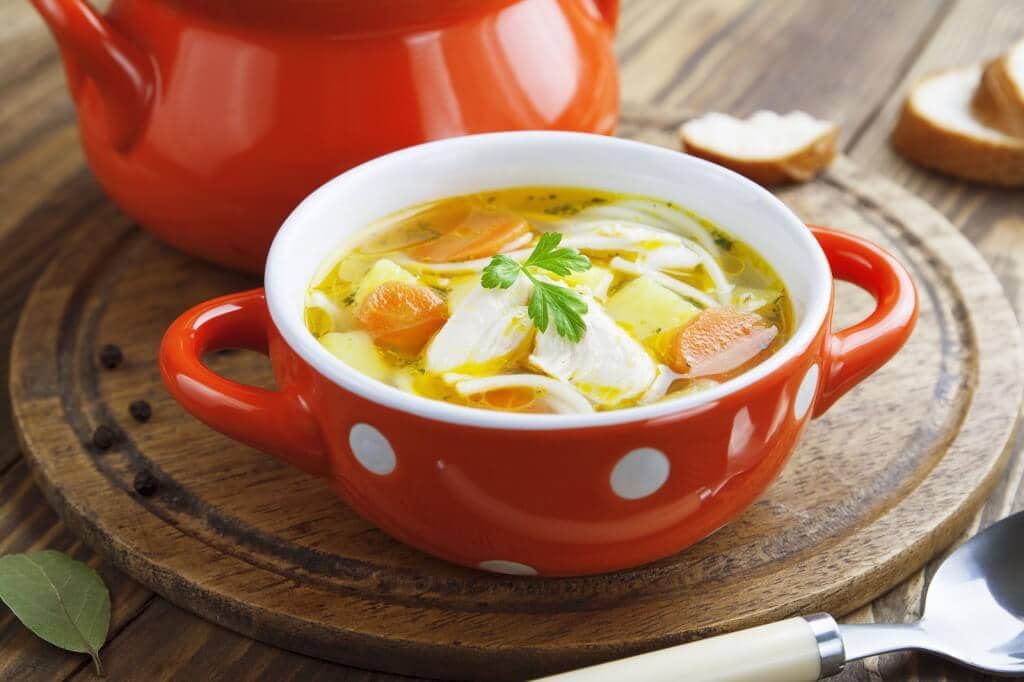 Now, for those kids who don't like their veggies, this one should solve that problem. Make your kids some tasty veggies with salsa and peanut butter dip. Sounds extravagant, right? But this is super simple to make. You will need to have some vegetables for dipping, such as celery, carrots and cherry tomatoes. These are all healthy food choices as compared to other fast food alternatives. For the Salsa dip, you can add some cream cheese to give it that rich taste, some cannellini beans and salsa (medium-hot). Now for the yummy peanut butter dip, you'll need to mix some peanut butter with honey and soy sauce. Add in grated ginger for taste. Lay the dips out in small containers with the chopped veggies in another bowl. If you don't like your veggies, this sure will make them taste better once they're covered in these tasty dips.