The Best Natural Deodorant that works 👍
You've gone green with everything else in your life. Why not go green with your deodorant, too? It delivers many of the same deodorizing effects as other products on the market but without the harsh chemicals that you're reluctant to put on your skin. Whether you're in the market to make it yourself or to choose from some of the best on the market, there's a natural deodorant option out there for you.Enter your text here…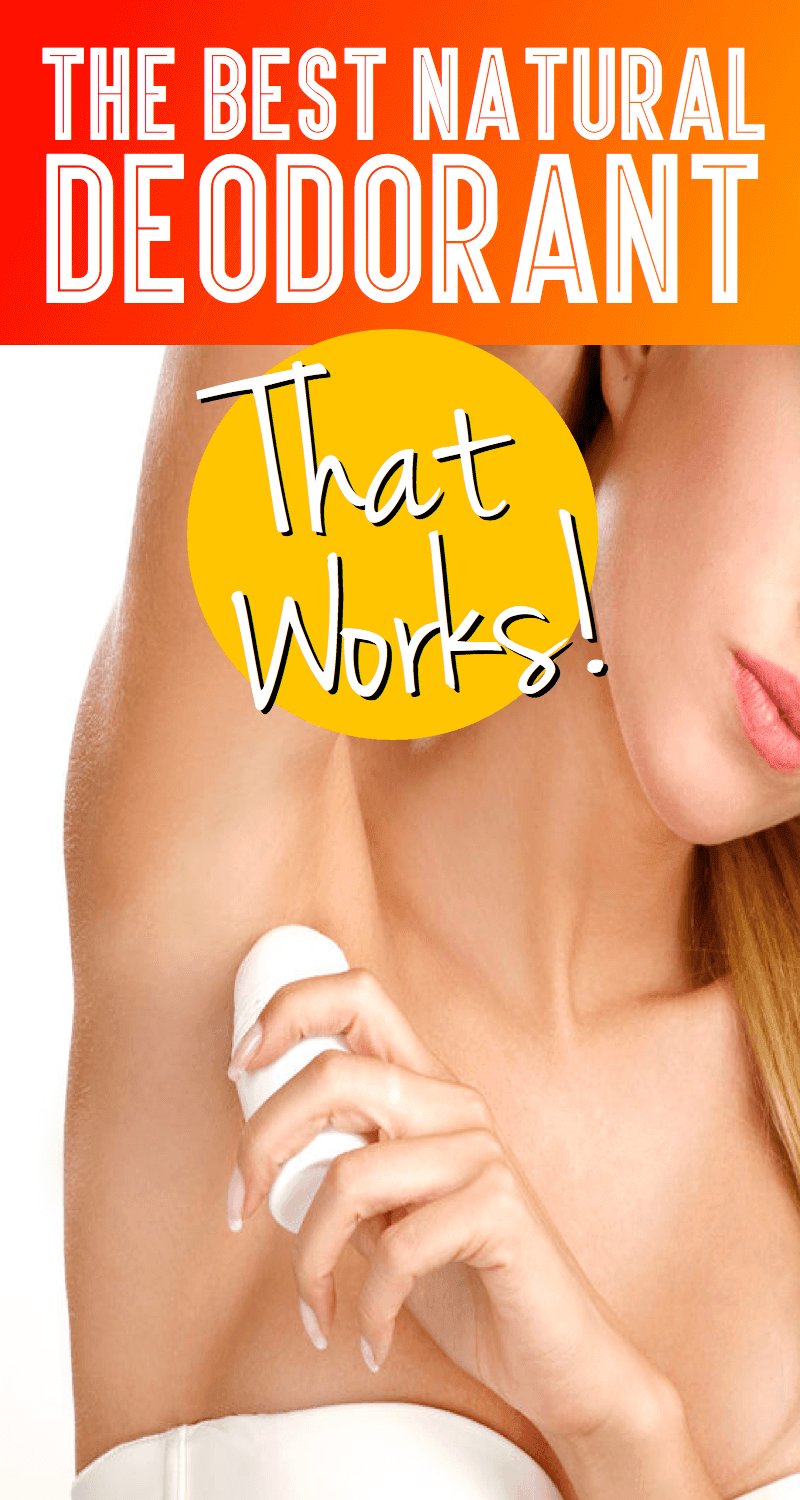 What is an All Natural Deodorant?
An all natural deodorant is one that is lacking the aluminum and other chemicals that are often found in traditional deodorants. Unfortunately, not all "natural deoderants" are created equal. When you're looking for deodorant, you should take the time to read the label. The FDA doesn't fully regulate what a company has to do in order to claim that a product is all natural, so you have to do your own research. You want a company that is reputable; that produces products that are actually eco- and health-friendly, not just labeled that way; and that provides the deodorizing effect you need without the chemicals that you don't want on your body.
According to Kriss Carr, the chemicals that you should avoid include: talc, triclosan, BHT, propylene glycol, parabens, fragrance, phthalatates, and aluminum chlorohydrate. All of these products are artificial products that can irritate your skin and cause a host of other problems throughout your body, particularly if you're more sensitive to them than usual. Carr also notes that if you're looking for a truly "natural" deodorant, you should try to look for an organic deodorant. Products that are certified organic have a more stringent testing process than those that are simply labeled "natural," which leads to better odds that they don't contain any of the chemicals mentioned above.
The Best Natural Deodorants on the Market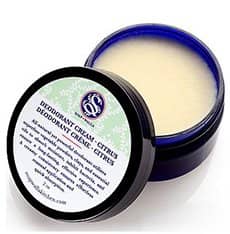 See on Amazon
There are plenty of truly natural or organic deodorant options on the market. Several of them have received sparkling reviews from those who have tried them. Soapwalla Deodorant Cream is one sterling example. Described as having a "frosting-like consistency," Soapwalla Deodorant Cream has all the smell-fighting power with none of the chemical punch. The Soapwalla website is careful to note that it's not an antiperspirant. However, its pleasing combination of lavender, peppermint, and tea tree oils, which are combined with "vegetable and clay powders," offers a light, subtle scent. The product, which is designed to be usable for all skin types, claims to use only natural, food-grade products.
The Honest Company is renowned for offering natural products at a lower price than many others. For the budget-conscious individual who is looking for a great natural product, The Honest Company website assures clients that their products are free of "aluminum, zinc salts, propylene glycol, butylene glycol, parabens, phthalates, fragrances, triclosan, talc, steareth-n, silica, silicones, dyes & most common allergens"–in essence, all the chemicals that it's recommended that you avoid. The Honest Company's deodorant comes in a spray bottle for easy application and is designed to be equally efficient for both men and women.
Lavanilla natural deoderant notes that it contains no: "Parabens, Petrochemicals, Phthalates, Silicones, Propylene Glycol, Mineral Oils, Synthetic Dyes, Sulfates, Chemical Sunscreens, or Aluminum." This deodorant has a more subtle, floral fragrance that will be appreciated by many women, especially those who don't enjoy the more earthy scents that are often present in natural deodorants.
There are a host of other natural products available on the market: Schmidt's Deodorant; Fat and the Moon; Erbaviva, which contains a number of organic ingredients; Aubrey Organics; Bubble and Bee, which only has three items on its ingredients list, all of which are recognizable; and Lafe's Deodorant Spray, which is designed for pregnant women, are among some of the favorites in the crunchy community. Ultimately, you'll have to do some trials to see which ones work best for you. The product that works best for some won't necessarily work the best for everyone.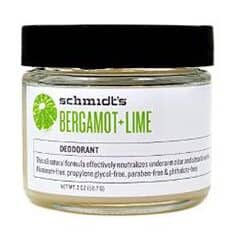 See on Amazon
Questions to Ask When Choosing a Natural Deoderant
You know that you want a deodorant that's free of chemicals and made with as many natural products as possible. There are, however, several questions you'll need to ask as you're searching for the product that will work best for you. First, ask yourself what method of application you prefer. Many individuals discovered that when they field tested deodorant products that were labeled as "natural," they didn't necessarily like the way they were applied. While some deodorants are designed to be in stick or roll-on form much like their less-natural counterparts, others come in a spray. The most inconvenient applicator? Deodorant in a tub, which often needs to be warmed between your fingers and rubbed into your underarms. This more difficult form of application makes it more difficult to just rub on deodorant in a hurry on your way out the door in the morning.
Next, you should ask yourself how strong your deodorant needs to be. If you're extremely active or have overactive sweat glands, you may discover that you need a stronger product than someone who spends most of the day sedentary. You may need to try a few products to find the one that will work best for you, so approach it like an experiment and be aware that you may end up liking some products better than others.
Also, consider what scents you like. To some women and many men, light floral scents are too "fussy." While some prefer a citrus scent, others would rather have a more traditional, "earthy" scent to their deodorant. Since many natural companies don't have a lot of scent options available in their deodorants, the scent that you prefer will impact the deodorant that you choose.
Feeling Crafty: Making Your Own Natural Deodorant
There are plenty of recipes for making your own deodorant, especially if you enjoy spending time on Pinterest. In general, the primary ingredients are coconut oil and baking soda, with essential oils to add scent and a smell-busting effect. Others use cornstarch or Shea butter. One popular additive? Vitamin E, which softens skin. If you choose to make your own deodorant, you can rest assured that it doesn't contain any ingredients that are dangerous or unfamiliar, because you've already chosen exactly what will go in it. This method of making deodorant does usually come in jar form, those some people use old deodorant tubes for application.
Conclusion
If you're looking for an all natural solution for deodorant, there are plenty available. In the last few years, makers of natural products have expanded their line more than ever before as they've realized that customers are looking for all-natural options that won't break the bank or make them smell like they've spent the day at the gym when they've really been hanging out at home. Prefer to do it yourself? There are recipes out there that will allow you to control everything that goes into your deodorant. Finding a natural product doesn't have to be difficult.