15 Tried and True Hyaluronic Acid Serums to Give You a Dewy, Youthful Glow
With so many products on the market, it is hard to know what the best hyaluronic acid serum for you is and how you should be using it. This article aims to clear up any confusion and explain to you the incredible benefits that you'll receive from using hyaluronic acid because nearly any and every person could benefit from its use.
Table of Contents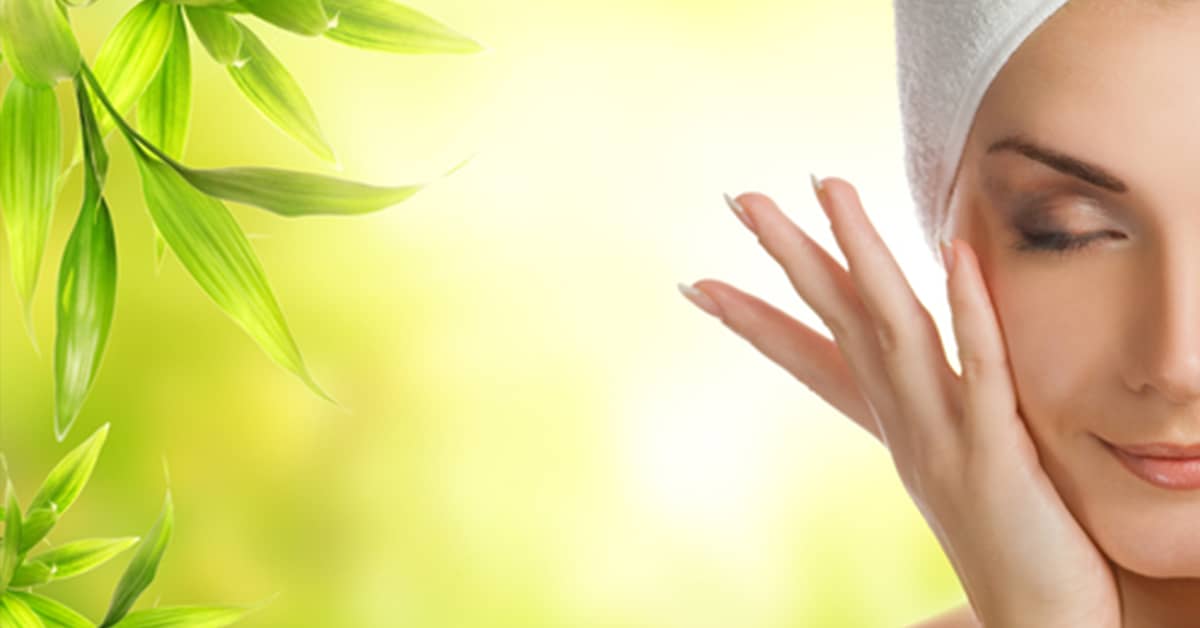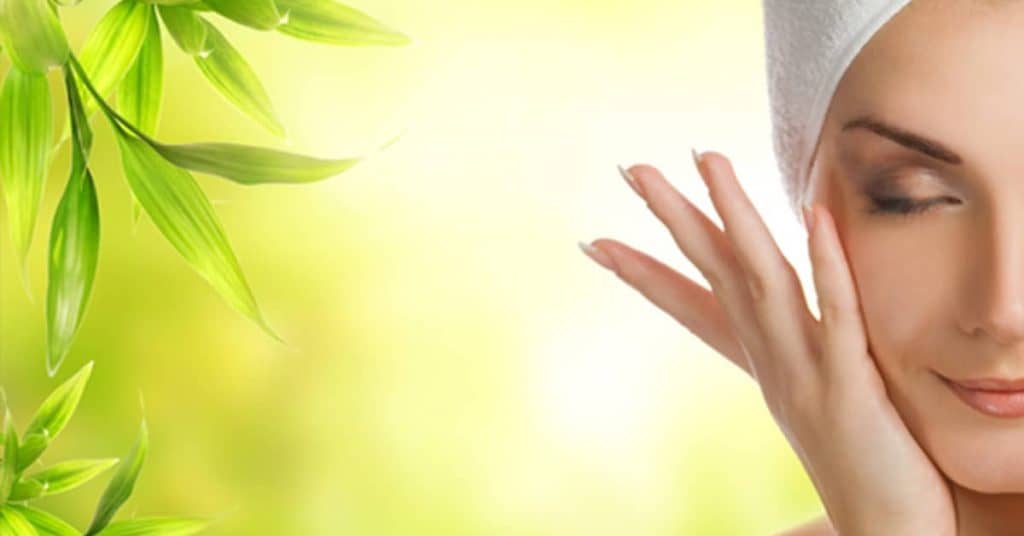 Found in your connective tissue, hyaluronic acid is naturally occurring in your own body. It is a very gentle acid found in your joints, hair, skin and even eyes! However, over time and with environmental stress, hyaluronic acid can break down. Hyaluronic acid stores six times its weight in water, meaning it is hugely important to make sure all of those body parts and our hair and skin is fully hydrated. When hyaluronic acid breaks down, it releases the water molecules attached to it, which is what leads to drier skin and hair.
15 Hyaluronic Acid Serums to Make Your Skin Look Like a Million Bucks
In recent years, hyaluronic acid has become huge in the skin care and hair care industries. While there is often controversy around new serums and gels that are applied directly to your skin, particularly your face, hyaluronic acid has very few opponents. It is one of the safest products that you can use on your body since it is sourced right from your body! Using natural ingredients ensures that you're adding to what your body needs, rather than adding a foreign substance that could potentially hurt it.
Here's why hyaluronic is so popular. It is truly good for every single type of skin, whether you have dry, oily or combination skin. If you have break-outs or are already struggling with signs of aging, it doesn't matter. The hydrating power of the best hyaluronic acid serum will add the right balance of moisture to fix all of those problems and more! When your skin is sufficiently moisturized, it will look plump and dewy. Plump, full skin will smooth out the fine wrinkles you already have and prevent you from forming more. Your skin will also feel very soft and will be incredibly radiant. Many women who use hyaluronic acid claim that they don't need to use foundation or other kinds of make-up because their skin looks so bright and clear.

Hyaluronic acid also acts as an antioxidant, protecting the skin and forming a moisturizing barrier against all of the stressors that can steal our shine and glow. The best hyaluronic acid serum will shield your skin from free radicals from the sun and other environmental factors like pollutants.
Below, we'll list some of the best hyaluronic acid serums out on the market. Many are combined with other botanicals, minerals, and vitamins to give added benefits. We'll go through those, so you can decide which formula is best for you. Also, it is important to keep in mind as you review these products that the highest concentration of hyaluronic acid you'll see in most products, even if they list themselves as a 100% pure hyaluronic acid product is 2 percent. While that seems small, it is a very appropriate, professional grade dosage that will provide amazing results on your skin and hair.
Hyaluronic Acid Serum Reviews
Cosmedica Pure Hyaluronic Acid Serum
Cosmedica's Hyaluronic acid serum is perfect for those who are seeking a natural and organic serum that carries the same power as the formula that professionals use! Cosmedica's product is the best hyaluronic acid serum on the market for those with sensitive skin because it is free of dyes, parabens, oils, fragrances or other fillers. This cruelty-free, vegan product will brighten your skin, even out your skin tone and moisturize your skin. Made with 100% pure hyaluronic acid, you'll see a noticeable improvement to the quality of your skin as this hyaluronic acid for face serum diminishes the appearance of fine lines and wrinkles. Expect to start receiving comments about how beautiful and soft and smooth your skin is after just a few weeks of use!
Asterwood Naturals Hyaluronic Acid
Made in small batches to ensure tip-top freshness, Asterwood's hyaluronic acid for skin will give you stunningly bright and youthful looking skin with just one pump! This company is known for quality, producing the best hyaluronic acid serum for those looking to try out a powerful product that guarantees a radiant complexion. Your skin will feel dewy, look bright and feel fantastic after using this product! Asterwood is so confident in their product, they even offer a money back guarantee! We love that it comes in a BPA-free plastic bottle in a number of sizes (1oz, 2oz, 4oz or 8oz). This is perfect for people who love to travel!
Eve Hansen Hyaluronic Hydrating Serum
Part of a five-step program for "perfect" skin, Eve Hansen's serum is well-loved by users who say that their skin is so plump and dewy after using this product that they can go without wearing make-up! After applying twice daily, many women say there is a very noticeable difference in the number of fine lines on their forehead and around their eyes and lips! We think you'll also love the fact that this hyaluronic acid skin care can be used all over your body with great results.
InstaSkinCare Hyaluronic Acid for Skin
This anti-aging serum is medical grade, providing you with the best hyaluronic acid serum on the market. If you use this serum, you're going to see baby-soft skin, smaller pore sizes and a visible lift to any sagging skin on your face. As a bonus, many who use this product report that their acne has also cleared up in addition to seeing tighter, more youthful looking skin. This hyaluronic acid gel contains very little in its formula outside of water and the acid, yet it is thick and extremely effective. You know exactly what you're purchasing here and can feel confident in the results that you'll see.
The Ordinary 2% Hyaluronic Acid
While the name might lead some who are unfamiliar with hyaluronic acid gel thinking that this product packs only a little power, but The Ordinary's Hyaluronic Acid is one of the best hyaluronic acid serum on the market. At most, hyaluronic acid for skin contains 2% of this naturally occurring acid. This product combines hyaluronic acid with a next-generation cross polymer of the acid and Vitamin B5 to soak your skin in hydration. Hydrated skin means fewer wrinkles and a more youthful glow, which is exactly what you'll get with this acid.
Yeouth Pure Hyaluronic Acid
We love that this powerful hyaluronic acid for face comes in a compact bottle that makes it easy to bring along on any of your travels. The pump also gives you a perfect amount of hyaluronic acid to apply to your face: not too much nor too little. This medical grade formula fills in your fine lines and moisturizes your face with 1,000 times its weight in water. This product is all natural and is so effective you'll see a difference in your skin within less than two weeks! Plus, it is 100% satisfaction guaranteed by the manufacturer which is why this is the best hyaluronic acid serum.
OZ Naturals Hyaluronic Acid for Face
This incredible anti-aging serum packs a punch, combining the powers of hyaluronic acid for skin with vitamin C. This is one of the best serums on the market to plump up your skin and banish wrinkles! This moisturizing serum isn't sticky like others can be and is quickly absorbed into your skin. It's the best hyaluronic acid serum to add to your nightly skincare regimen! Your skin will feel silky smooth, and a lot of people who use it say that they find they don't even need to wear make-up! Try this solution and you will become a believer in hyaluronic acid!
Neutrogena Hydro Boost Hydrating Hyaluronic Acid Serum
A name that you know and trust, Neutrogena's hyaluronic acid skin care is one of their best products. Within just a few days of using this serum, you'll notice that your skin is smooth, supple and tight! A youthful glow is easy to achieve by simply applying this serum on daily. Even in the middle of winter, you'll notice that your skin feels clean, clear and dewy. This product is oil-free and won't clog your pores, but it will hydrate your skin from within. Traditional moisturizers just can't compare.
Meera's Beauty Vitamin C Serum
Don't let the name of this product fool you! It may be called "Vitamin C" serum but it contains the perfect ratio of both 20% Vitamin C and hyaluronic acid. Plus, it's got a number of other fantastic natural ingredients. While the Vitamin C & hyaluronic acid moisturize, plump and brighten your skin, jojoba oil softens your skin and Vitamin E & aloe provided added moisture and protection. This product is cruelty-free and made in the USA, so you don't have to worry about added fillers or chemicals being added to your hyaluronic acid skin care.
The Original Hyaluronic Acid Serum by Timeless Skin Care
If you're looking for a hyaluronic acid gel that hydrates and plumps your skin, look no further than Timeless Skin Care's 100% pure hyaluronic acid! Containing just four simple ingredients, this product is all-natural and vegetarian. It's not oily at all and it moisturizes your skin from the inside out, as the hyaluronic acid penetrates your skin and soaks in hydration. This product does dry quickly and works best with a topical moisturizer to provide benefits from the inside out.
Amara Organics Hyaluronic Acid Serum for Skin
This is the best hyaluronic acid serum for those who are looking for a vegan formula. Amara Organics created this product from the seeds of the Cassia plant with no parabens, dyes or fragrances. This is an especially good product for people with sensitive skin. This serum fills in your wrinkles and hydrates your skin by forming a barrier from the inside out. It leaves your skin feeling silky soft and almost dewy looking. The best part is this formula is oil-free but also not sticky, so you can put it on before applying make-up or moisturizer.
InstaNatural Hyaluronic Acid Serum with Vitamin C
This wonderful product comes from a brand that you can trust. InstaNaturals is a Florida-based company that prides itself on using all-natural ingredients from sustainable sources. This hyaluronic acid skin care is made of a unique mixture of natural ingredients that are so safe anyone can use them! Say goodbye to flaky, dry patches of skin. This product's advanced hydrating formula creates a hydrating barrier that moisturizes from the inside out and keeps your skin looking youthful. The mineral infusions of Vitamins C & E will remove dark patches or circles under your eyes and will reduce the appearance of fine lines.
L'Oreal Hyaluronic Acid Serum
This lightweight formula features 1.5% pure hyaluronic acid that moisturizes your skin from the inside out and helps to reduce fine lines. It is dermatologist recommended, won't clog your pores and features no fillers like parabens and no fragrances, so it is good for those with sensitive skin. If you apply this serum morning and night each day, your skin will be dramatically more hydrated and tight, with fine lines disappearing by the day. Within just one week, your skin will be smooth, clear and will appear far more youthful. It's perfect the perfect hyaluronic acid for face and neck, especially when combined with your favorite moisturizer.
Tree of Life Hyaluronic Acid Serum
Tree of Life's serum features the perfect blend of hyaluronic acid and Vitamin C. What other product can boast that it will increase the hydration in your face by 310%? This product contains a number of ingredients that when combined provide you with gorgeous skin, like green tea, witch hazel, jojoba oil, and others. This vegan hyaluronic acid has super moisturizing qualities that will leave your skin soft and smooth and the added minerals and supplements, like Vitamin C, protect your skin against free-radicals and the daily wear and tear that life can bring.
Frequently Asked Questions

How does hyaluronic acid serum work?
Hyaluronic acid is a substance that is found within the human body in connective tissue. It binds to water and one gram of hyaluronic acid can store up to six times its weight in water. Serums absorb into your skin, adding moisture under the skin's surface and creating a barrier so free-radicals can't impact the moisture.
When to use hyaluronic acid serum?
Anyone can benefit from the use of hyaluronic acid, but there are certain times when it makes the most sense to invest in hyaluronic acid serum. When your skin is feeling dry and dehydrated, if you're worried about fine lines and aging, or if you're looking to even out your skin tone you should start using hyaluronic acid.
How long does hyaluronic acid serum take to work?
While some products suggest that you can see the benefits of hyaluronic acid within just days, it should take 2-4 weeks to see full anti-again results. However, you'll almost immediately notice that your skin is less dry.
How long does hyaluronic acid serum last?
The effects of hyaluronic acid on your skin will last so long as you continue to use it. However, the product itself needs to be stored in a cool, dry, dark place and will typically expire within six months to a year.
How to apply the hyaluronic acid serum on face?
The best way to apply hyaluronic acid to your face is to first clean your skin with your favorite cleanser. Tone your skin to remove any residue and then apply the serum with your fingers or a jade roller. After application, apply a topical moisturizer for optimal results.
How often to use hyaluronic acid serum?
You should use your hyaluronic acid serum daily. Dermatologists recommend that you use the serum twice daily; once in the morning and once at night.
What does hyaluronic acid serum do for skin?
Hyaluronic acid serum starts by moisturizing your skin. Each gram of the serum holds six times its weight in water, providing optimal moisture to your skin. The added moisture plumps up your skin, reducing the appearance of fine lines and preventing new wrinkles from forming.
How to store hyaluronic acid serum?
Hyaluronic acid's formula gets manipulated when it is heated or when the light hits it or when it gets too cold. So, it should be stored in a dark place at room temperature. A medicine cabinet works well if it is not in a bathroom that will heat up from the steam of a shower.
How to use hyaluronic acid serum on hair?
Hyaluronic acid is great for people with curly, frizzy or dry hair. It is so easy to use, too! Simply pump a little hyaluronic acid into your hands, rub it together, and rub your hands through your dry hair. You'll immediately notice increased hydration and you'll only need to do this procedure one to two times a week.
15 Medical Strength Hyaluronic Acid Serums You Can Get Right Now on Amazon
Hyaluronic acid serums and gels are so popular, your choices are endless these days! We hope this article has helped you identify the product that best suits your needs. You really can't go wrong, because this naturally-occurring acid is so pure and good for your skin and hair. If you're looking for a more youthful appearance or just looking to find a way to keep moisture inside your very dry skin, hyaluronic acid will work wonders for you. Within just a few weeks of using this product on your hair and skin, you'll feel hydrated and everyone will comment on your new glow!