50 Irresistible Gluten-Free Pasta Recipes to Suit any Taste
Is there anything better or more versatile than pasta? With an almost infinite variety of shapes and flavors, this meal staple is a beloved ingredient around the world. Unlike many carb-heavy foods, it's also incredibly easy to find a gluten-free pasta recipe for any occasion. From cold salads to cheese and sauce heavy baked dishes to everything in between, this is one dish you'll never have to forgo.
Top 50 Gluten-Free Pasta Meals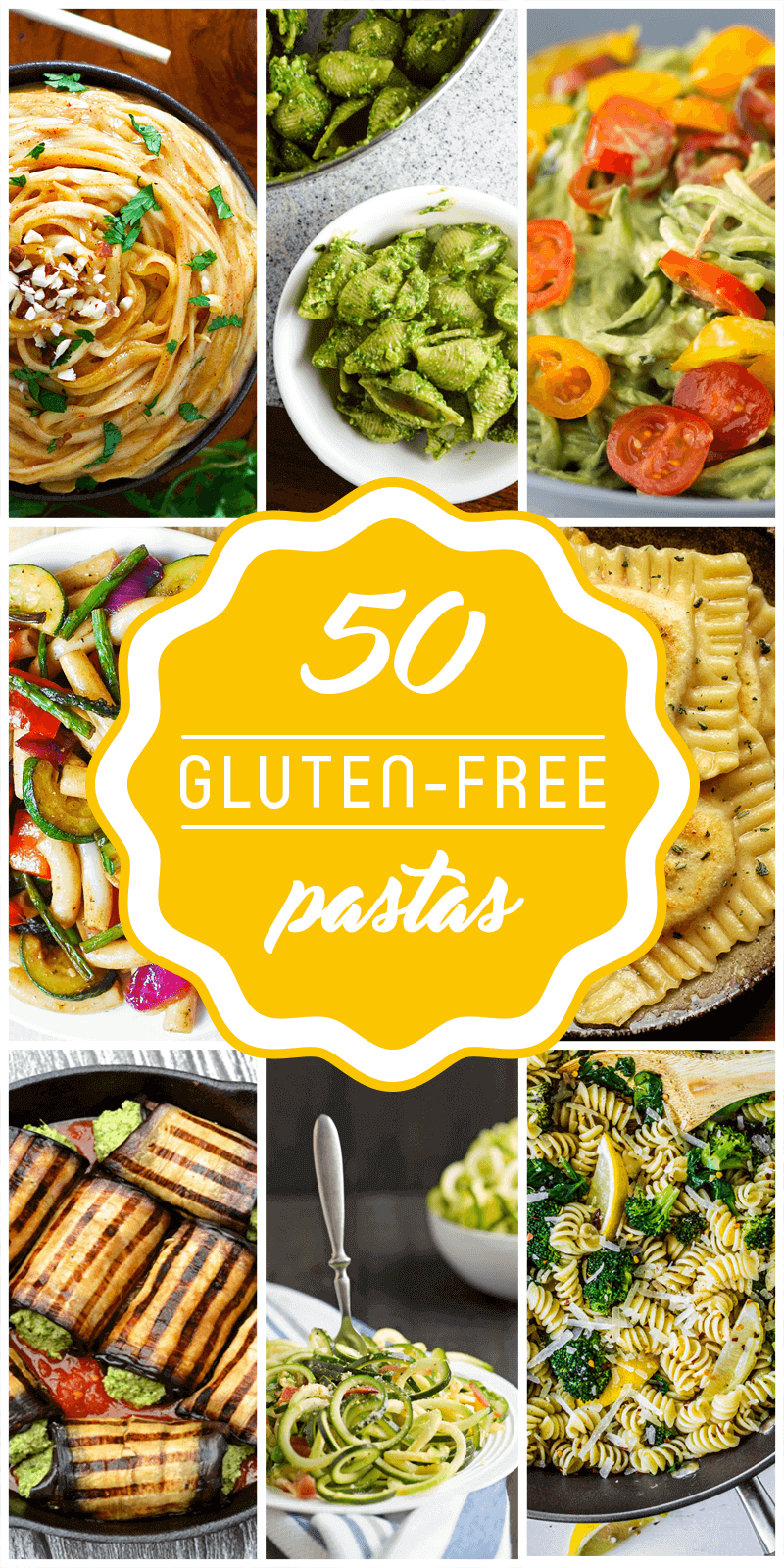 No matter what your tastes or dietary restrictions, this list has something you'll love. There are also some of the greatest family-friendly recipes, comfort foods, updated classics and more. Here is the definitive list of the 50 best pasta recipes from around the internet – with absolutely no gluten!
1. Asiago Chicken Pasta with Sun-Dried Tomatoes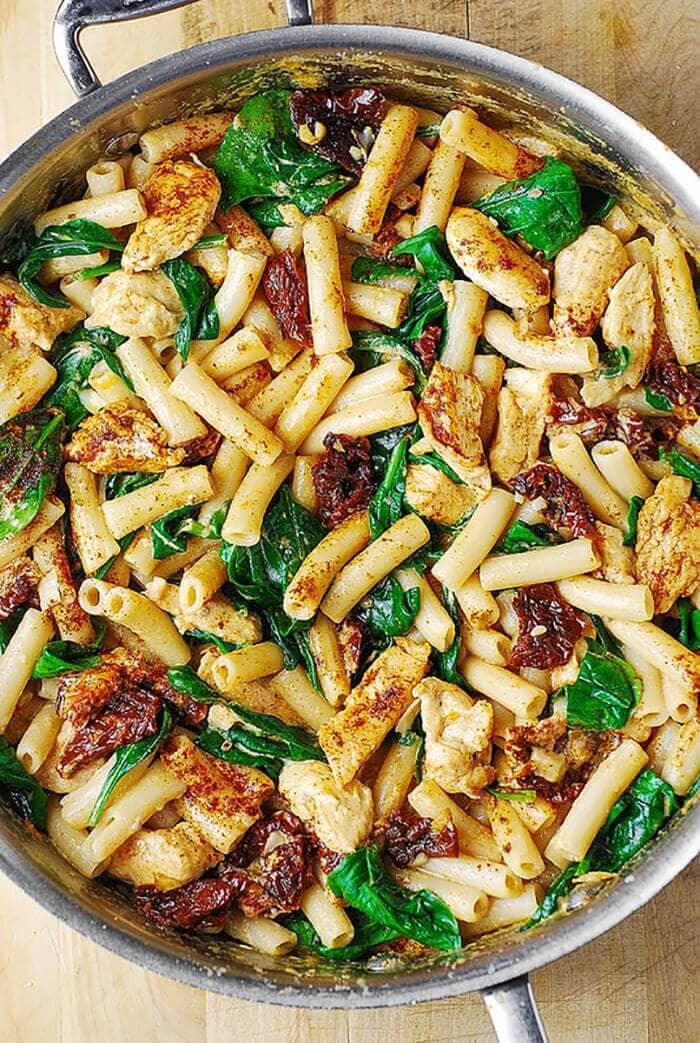 Who said food that tastes good has to be bad for you? The brown rice penne called for in this recipe is a rather sturdier and more chewy option than traditional wheat pasta, so it holds up well when drenched in this creamy, cheesy sauce. When accompanied by generous chunks of lean white chicken breast, fresh spinach and sun-dried tomatoes, this is a one-dish meal that hits all the key points on the food pyramid. It's also great for getting picky kids to eat their vegetables – and enjoy them! You'll be amazed at how quickly and deliciously this pasta dish comes together.
2. Crazy Good Peanut Noodles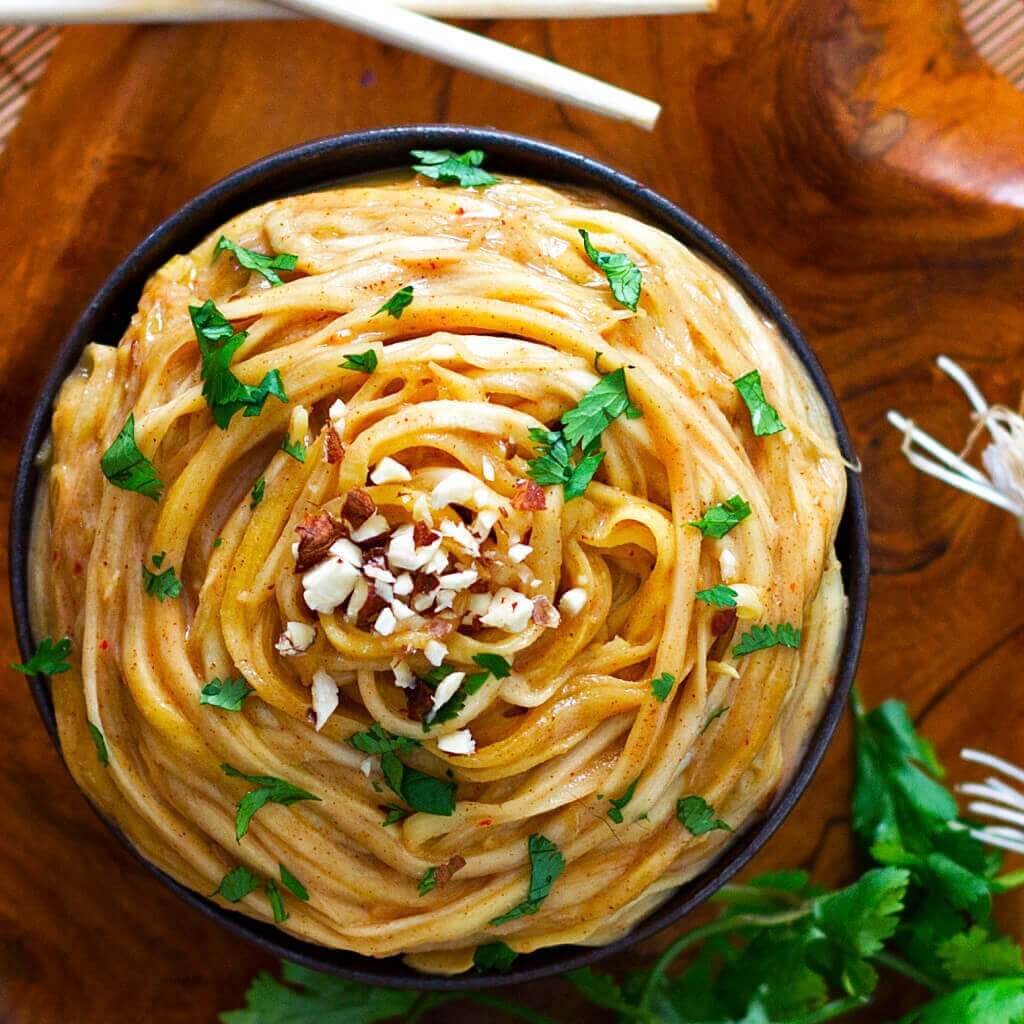 Forget about your favorite peanut noodle takeaway. This super-easy, insanely healthy recipe might just be your new favorite. Because the "noodles" are made from your favorite veggies, it's not technically a pasta dish. However, with the amazing peanut sauce, that's a technicality you'll be glad you let slide. If you love Asian-inspired cuisine, this fast and easy recipe is perfect for a short lunch period, rushed dinner or lazy days when you don't feel like doing a lot of work but want something that tastes great. The most amazing part? It's not only gluten-free, but contains absolutely no grains whatsoever! It's also perfect for those following the paleo diet.
3. Vegan Roasted Red Pepper Pasta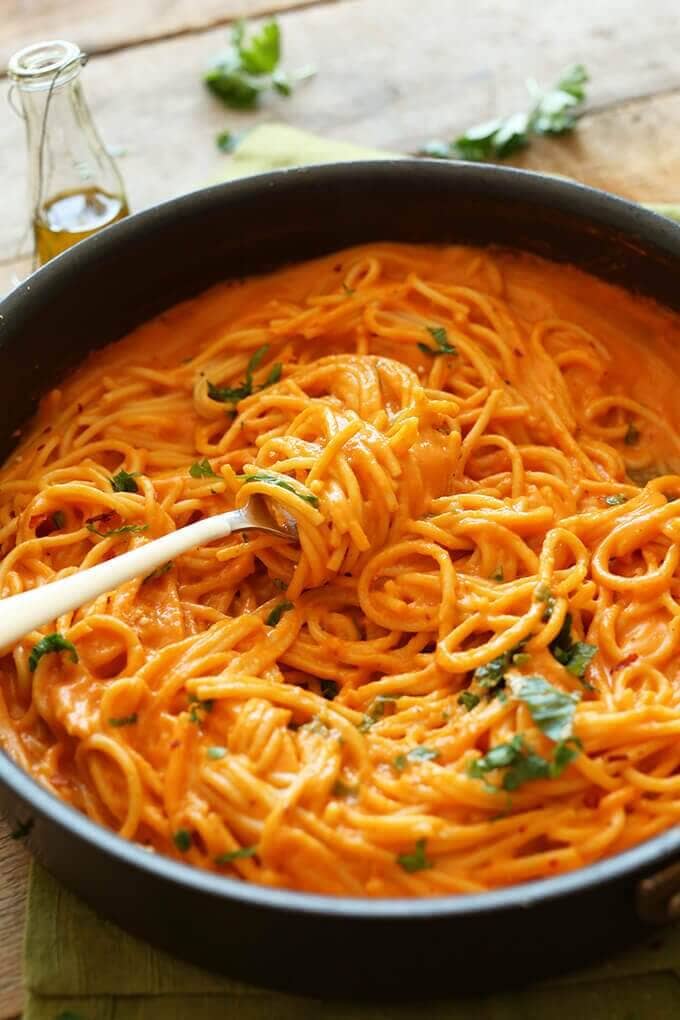 For this recipe, you can use any gluten-free pastas you like. The real star of this dish is the sauce. If you've never roasted your own red peppers before, you're in for a treat. It's very easy and makes the whole kitchen smell amazing. Fresh roasted peppers also have a slightly smoky flavor that complements garlic and shallots perfectly, giving extra depth to a standard sauce. You can also tweak this recipe easily. There are very few ingredients, so it's easy to adjust the spiciness or experiment with different colors of bell peppers!
4. Gnocchi "Mac" and Cheese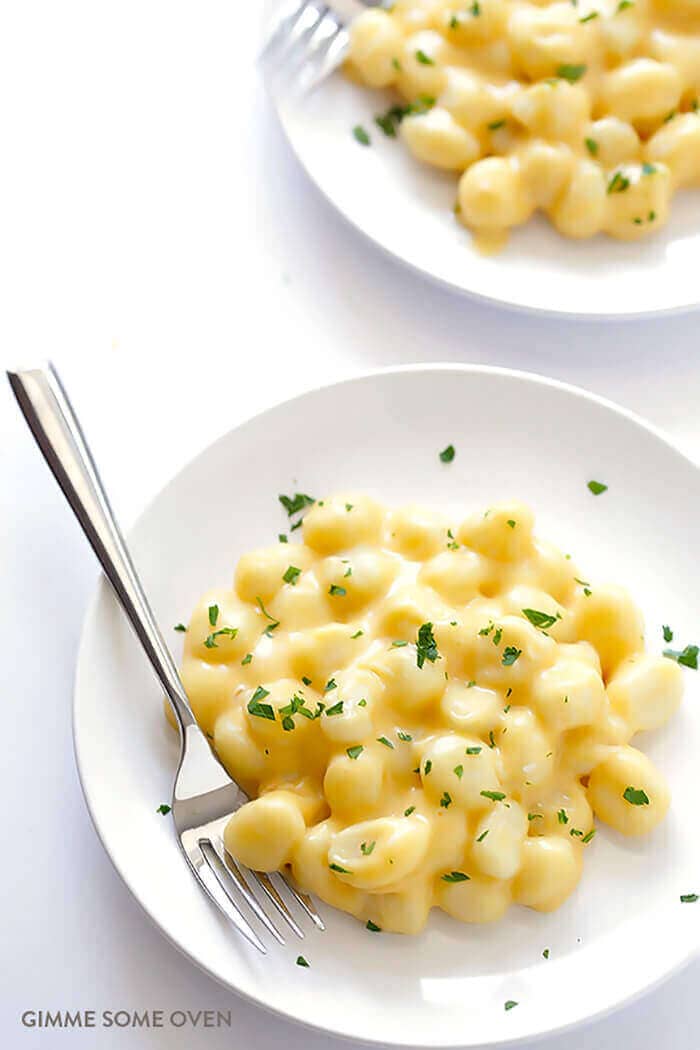 What happens when you take one of the most beloved comfort foods of childhood and give it a sophisticated, grown-up twist? A chewy, delightfully gluten-free "macaroni" and cheese! This recipe can be easy, by using packaged gnocchi, or you can use the provided recipe for homemade potato gnocchi. Fresh potato gnocchi is a little tricky to get right the first time you make it, but it's well worth the effort. Especially when it's encased in a creamy, cheese sauce that will appeal to all ages!
5. One Pot Creamy Tomato Basil Lentil Pasta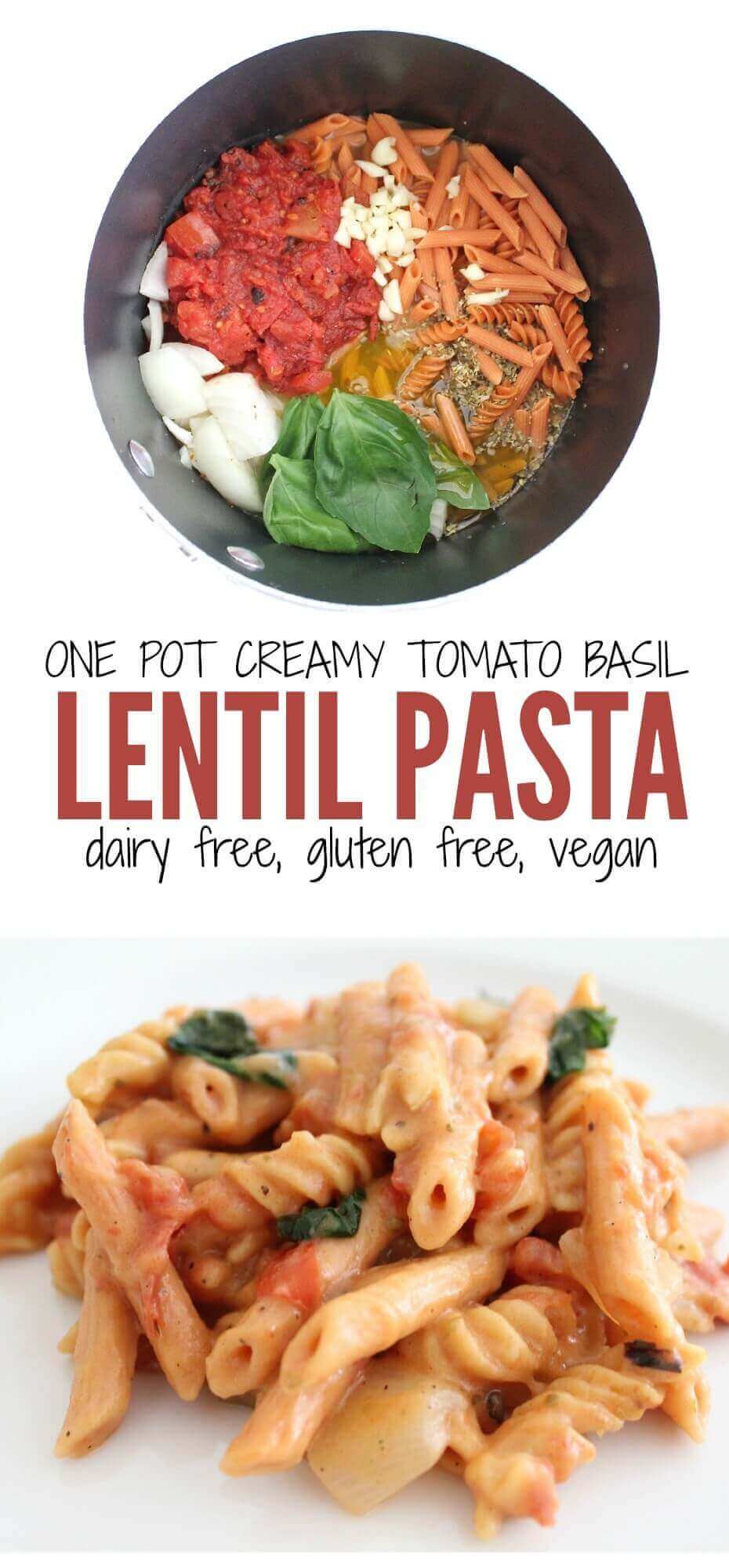 This dairy-free, gluten-free and vegan pasta dish is a one pot recipe. It's not only very good for you, but there's minimal clean-up, making it perfect for a busy weeknight dinner. The traditional flavors of a tomato-basil pasta sauce go perfectly with the lentil pasta. It's a lot better for your health than traditional wheat or rice pastas, and very high in both fiber and protein, but it needs a strong sauce. This pairing is a unique twist on a standard Neapolitan pasta dish, but it tastes so good no one will guess it's actually quite good for you!
6. Mongolian Beef Noodle Bowls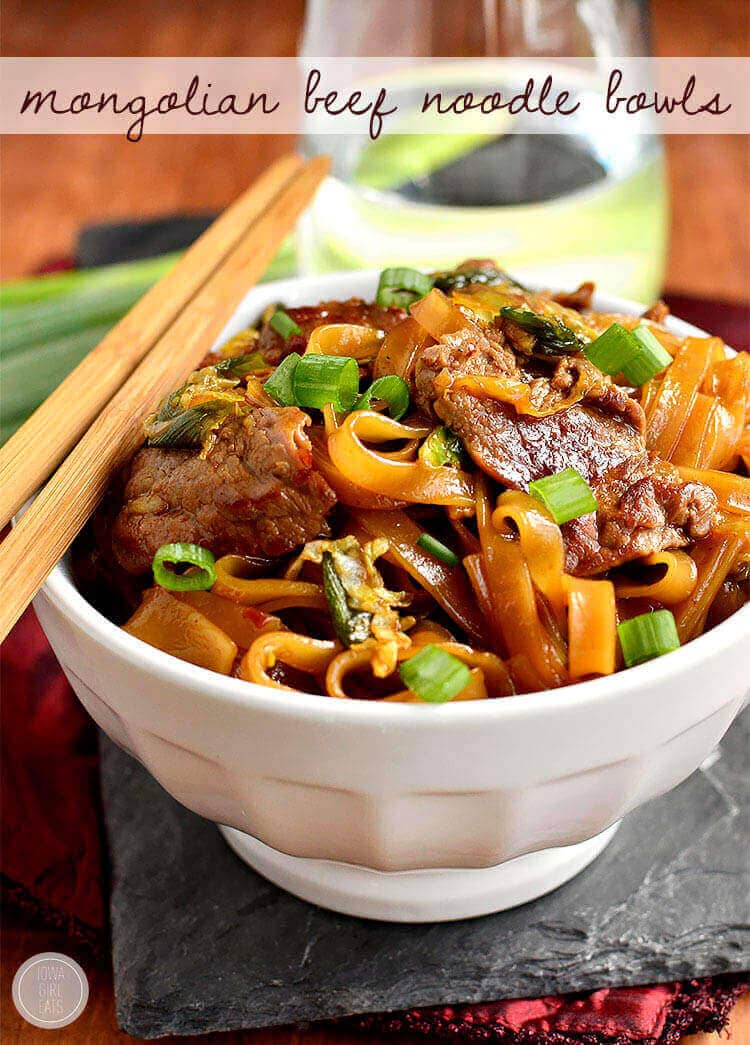 This isn't even a gluten-free twist on a recipe. Traditionally, Mongolian beef noodles are made with gluten-free rice noodles. Just be sure to get the authentic Chinese noodles for maximum flavor and a reliable texture. While this isn't the easiest recipe on our list, you'll swear you turned your own kitchen into your favorite Chinese restaurant. While it also isn't the best for your waistline, due to the stir frying and sticky sauce, one bite and you won't even care!
7. Zucchini Pasta Lasagna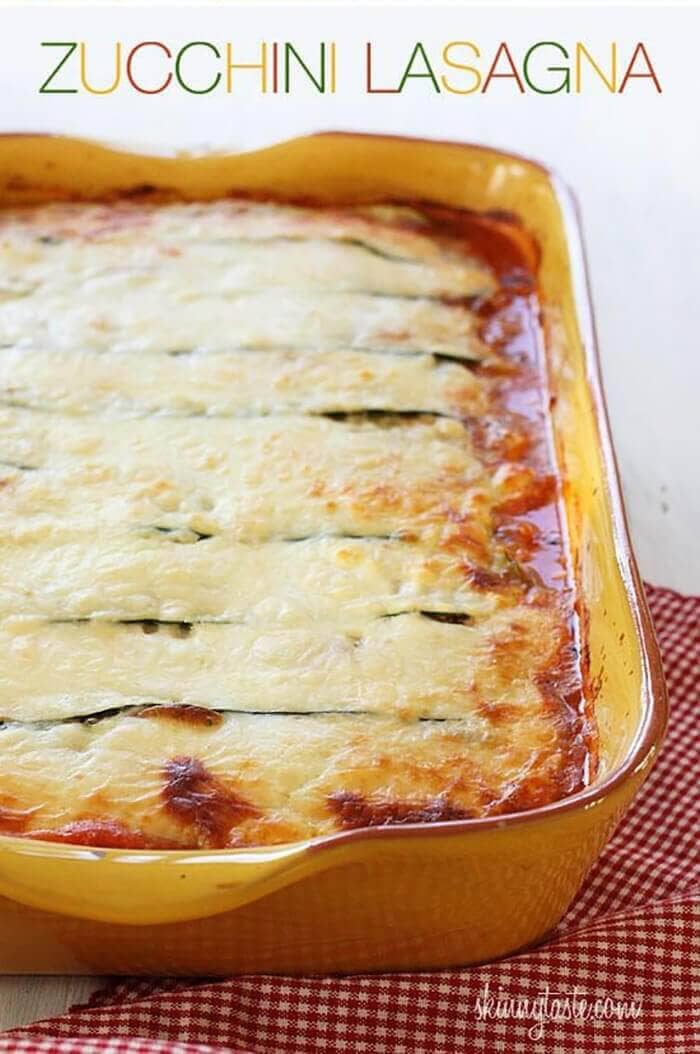 When the best part of a lasagna is the filling, why waste calories on unnecessary pasta? This recipe is ingenious. It takes the current trend of making zucchini noodles and makes them even easier. No spiralizer required! Instead, you just get mouthful after mouthful of cheese, meaty tomato sauce, and melt-in-the-mouth zucchini. If you have further dietary restrictions, there are even instructions for how to make this recipe suit a vegetarian diet as well as a gluten-free diet.
8. Easy Spinach Pesto Pasta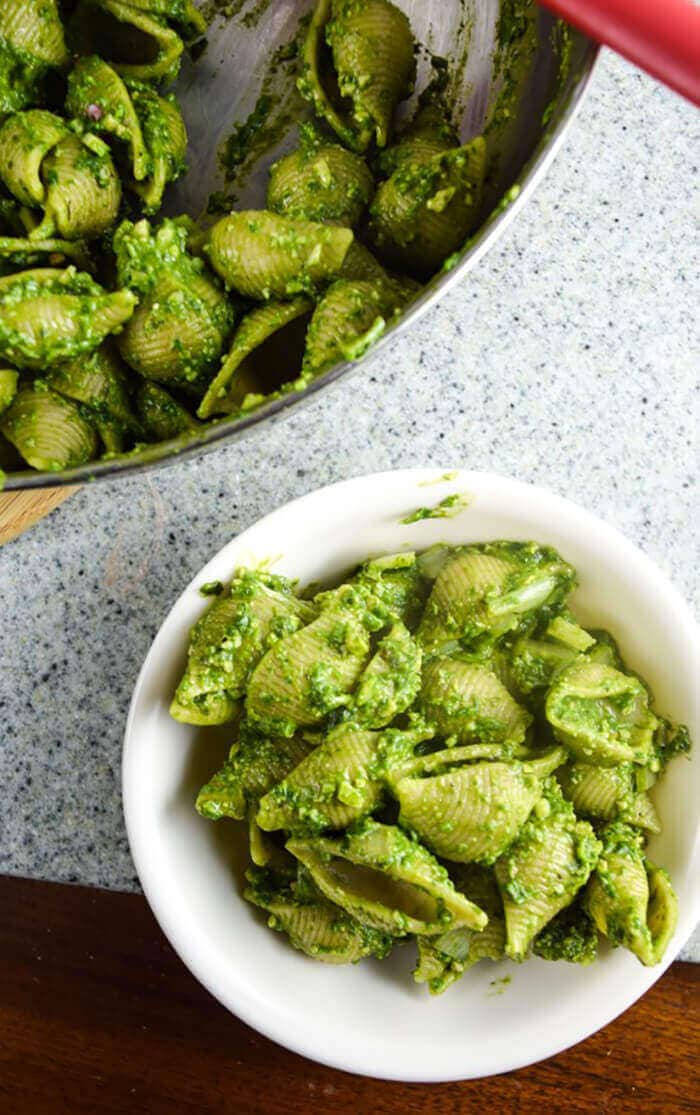 If you're looking to get more iron or fiber in your diet, look no further than this gluten-free pasta recipe. It's got a huge amount of spinach, making it as healthy as can be. It also happens to be vegan, so this is one pasta dish that will fit into just about anyone's diet! While cream or tomato-based sauces seem to be more popular these days, this update on a traditional pesto will appeal to both kids and adults. It's creamy and thick to coat your pasta with a generous portion for each and every bite!
9. Chicken-Bacon-Ranch Baked Penne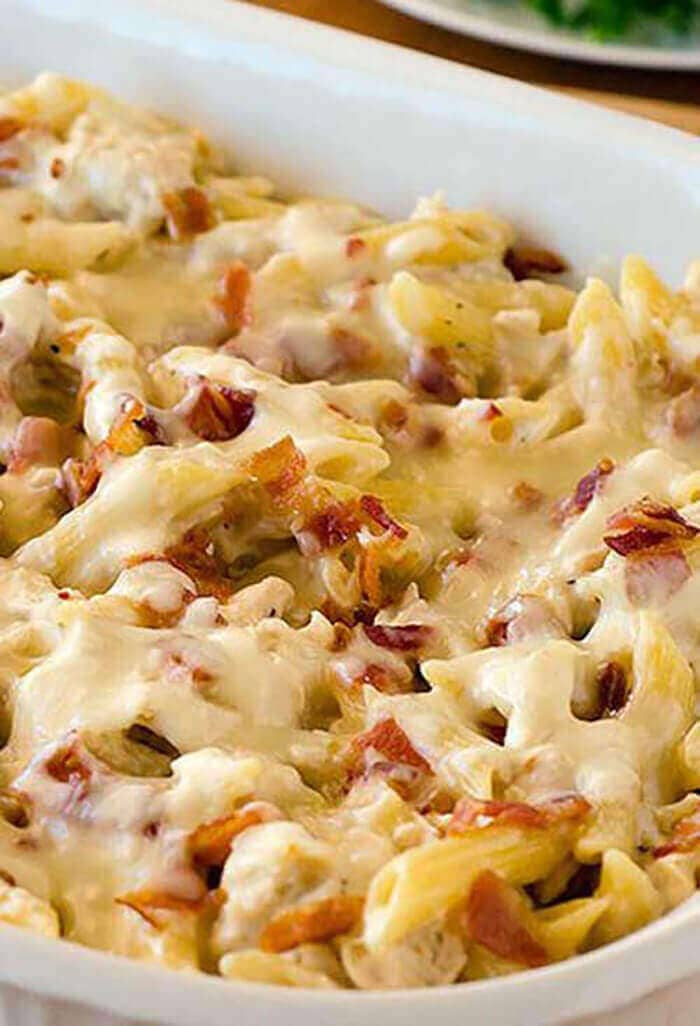 As far as gluten-free pastas go, most recipes fall into the "good for your health" camp. However, sometimes a big helping of unhealthy but oh-so-delicious comfort food is just what the doctor ordered. Enter this incredible casserole. With lean chunks of chicken breast, chopped fried bacon and tangy ranch mixed together, it's anything but good for you. Your health, that is. Anything that tastes this amazing must be great for your soul! Save this recipe for holidays and family get-togethers for a comforting meal that everyone will want a second or even third helping of.
10. Spicy Thai Peanut Noodles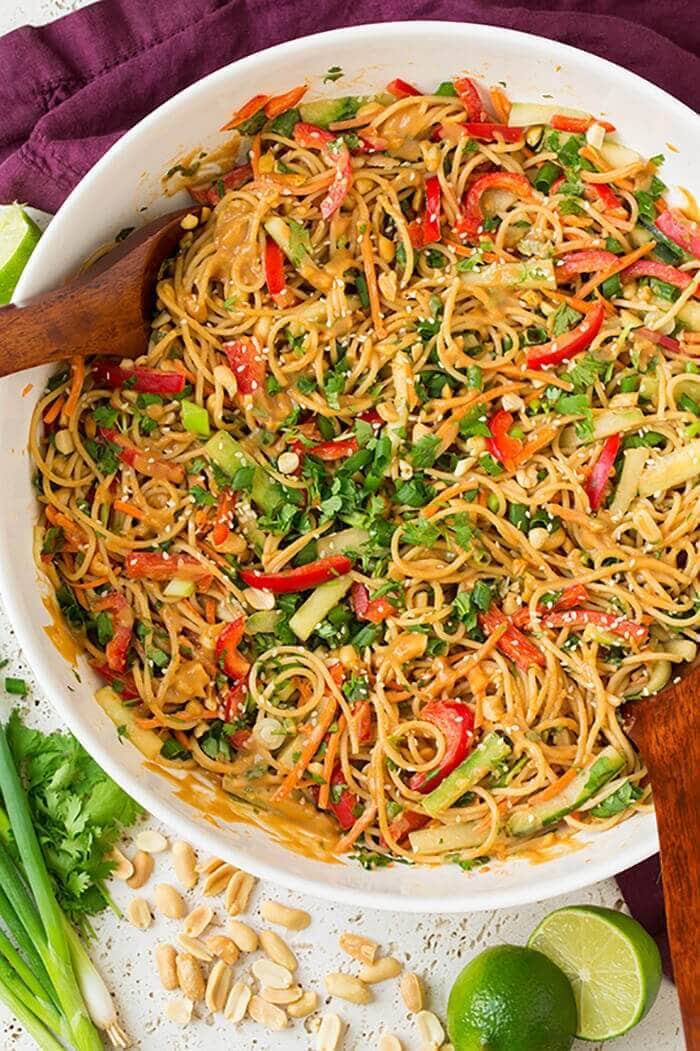 Much like the Mongolian beef noodles, this traditional Thai recipe is innately gluten-free. It's also incredibly delicious, combining the rich flavors of traditional Thai cookery, such as peanuts, sesame seeds, lime and fresh, crunchy vegetables. Don't let the name throw you off. This gluten-free pasta recipe is perfect when made according to the instructions, but if spicy foods aren't your thing, that's an element that can easily be scaled up and down. While the strong flavors of this dish won't appeal to everyone, and may not be the most kid-friendly offering on this list, it's a great lunch or dinner time meal that can be enjoyed either hot or cold.
11. Easy Spinach Ricotta Pasta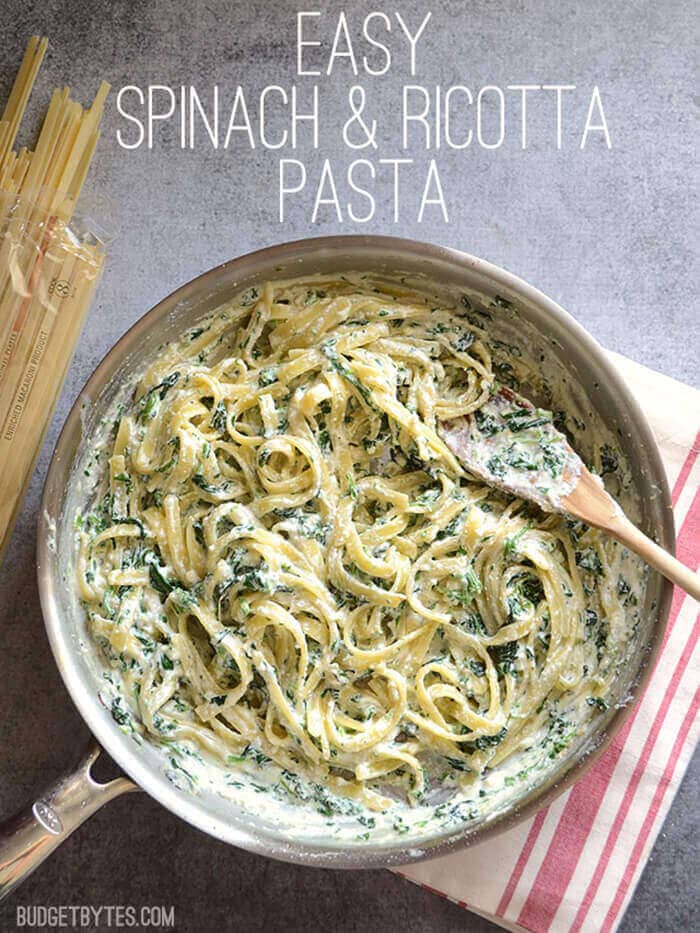 For a fresh new take on fettucine Alfredo, try this gluten-free pasta recipe. Instead of a heavy, cream-based Alfredo sauce, it combines the light and fresh taste of full-fat ricotta cheese with garlic and frozen spinach. This all comes together to make a hearty, filling family favorite that's lighter in calorie, free of gluten and has a nice dose of leafy greens in every bite! Because there aren't many ingredients in this updated version of an old family favorite, be sure to use the finest ingredients you can! Even those who think they don't like ricotta will be raving about the results of this easy recipe.
12. Creamy Tomato and Spinach Pasta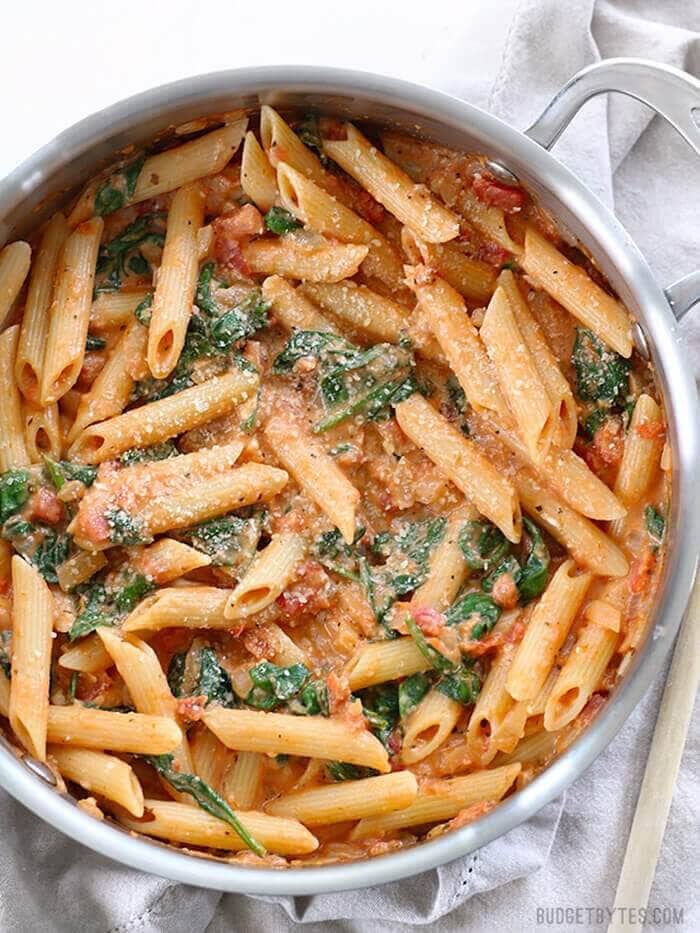 Do you ever find yourself super hungry after a long day, but short on time or too tired to make a complicated dish? Enter this fast and easy meal idea. This gluten-free pasta recipe not only comes together easily, but features easy clean-up with fantastic results. It's also a great way to use up vegetables in the fridge, or combine different veggies for a healthier meal. Using short pastas like penne help to really soak up thick, creamy sauces. This would also be great with different types of cheese substituted for the parmesan if you're so inclined.
13. Avocado Pasta Salad
Avocados are one of those rare foods that manage to not only be rich and creamy, but good for you to boot! The fact that this easy meal idea makes them the center of attention should be enough to try this gluten-free pasta recipe out. However, if you need extra incentive to make this delicious pasta salad, it also has deliciously crispy bacon and juicy, ripe cherry tomatoes! This gluten-free food is guaranteed to steal the spotlight at any potluck, picnic or family dinner. No one will even miss the traditional mayo-laden pasta salad.
14. Zucchini Noodles with Avocado Sauce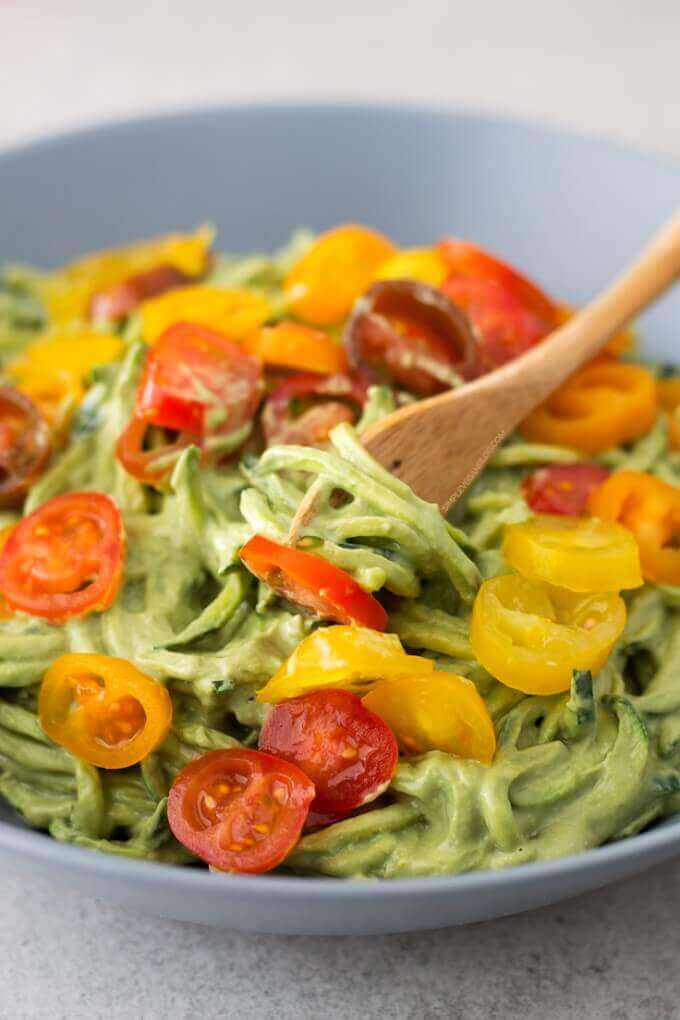 This pasta idea is not only a gluten-free recipe, but also vegan and raw. Because many essential vitamins are water soluble, by cooking your vegetables you're losing out on a lot of nutritional value. Of course, eating real pasta raw isn't exactly feasible, but the thin strips of zucchini "zoodles" in this recipe are tender while still retaining some chewiness. That makes them fantastic for carrying the delicious avocado sauce flavored with leafy greens like spinach or basil and your favorite nuts. The juicy sweetness of the cherry tomatoes on top make this a ridiculously good for you, tasty meal you can feel good about feeding to your family.
15. Cheesy Beef Goulash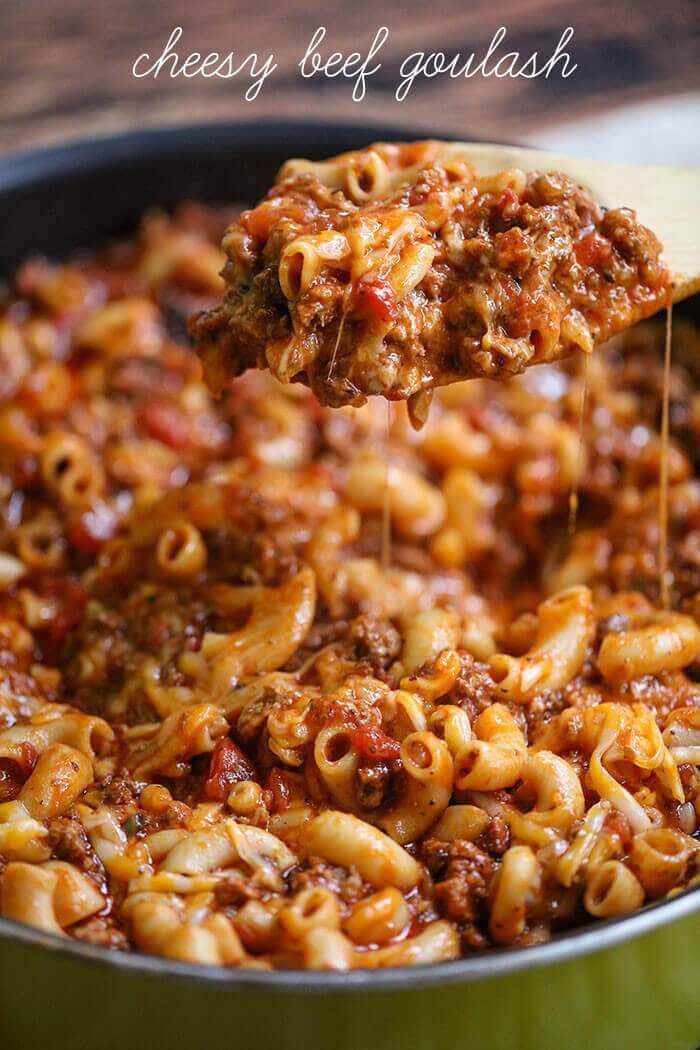 The best pasta recipes are often the ones that can please a wide variety of people. Enter this easy recipe for cheesy beef goulash that is more reminiscent of a grown-up version of hamburger helper. With fresh ingredients and high-quality cheese, this tangy recipe will have the whole family begging for seconds. While the recipe itself is not gluten-free, simply swapping out the regular elbow macaroni for a gluten-free rice version is simple. The use of macaroni is essential. All that cheesy, beefy goodness gets caught in their tubes, so every single bite is incredible.
16. One Pot Creamy Lemon Chicken Pasta With Baby Kale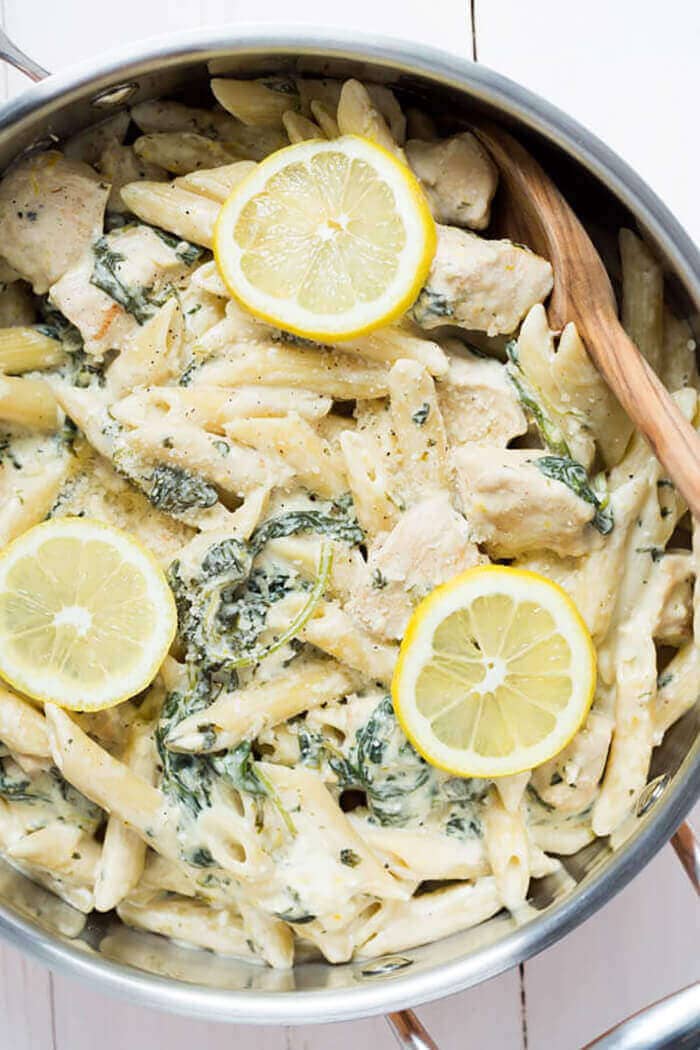 Seeing the term "one pot" in the title of a meal idea is pretty much the same as blinking neon lights spelling out "easy recipe". This gluten-free pasta recipe is no exception to that rule! While the name of this dish may be a bit daunting, by using just one pot and fresh ingredients, there's little in the way of clean-up and dinner can be on the table in just over a half an hour. The lemon and baby kale meld together in a way that infuses the creamy sauce with intense bursts of fresh flavors, while the bite-size chunks of chicken breast soak up the sauce perfectly. Combining carbs, dairy, veggies, fruits and protein, this is truly a one-pot meal that hits all the right notes.
17. Pasta Salad With Roasted Vegetables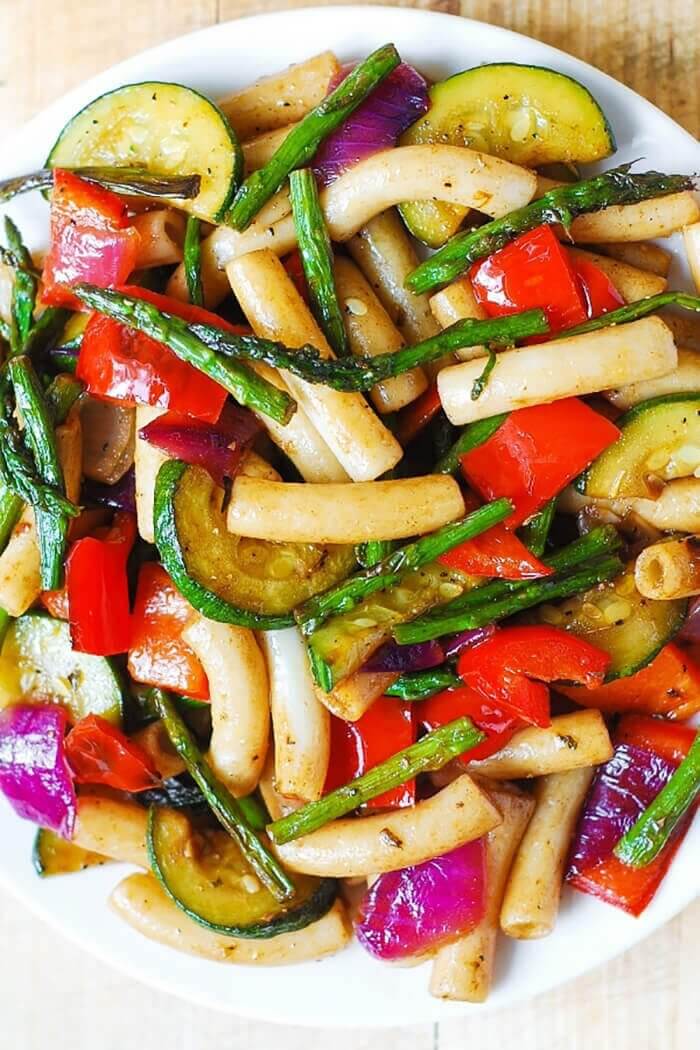 Pasta salads tend to evoke soggy, mayonnaise heavy concoctions that are neither appetizing nor good for your health. However, this gluten-free recipe combines grilled or roasted seasonal veggies with a light dressing for a pasta salad that will satisfy cravings without being too heavy. Using a variety of different vegetables makes for a true rainbow of colors and flavors with a huge range of essential vitamins. Plus, the many different colors in this gluten-free pasta recipe just make for a beautiful presentation!
18. Gluten-Free Chicken Parmesan Casserole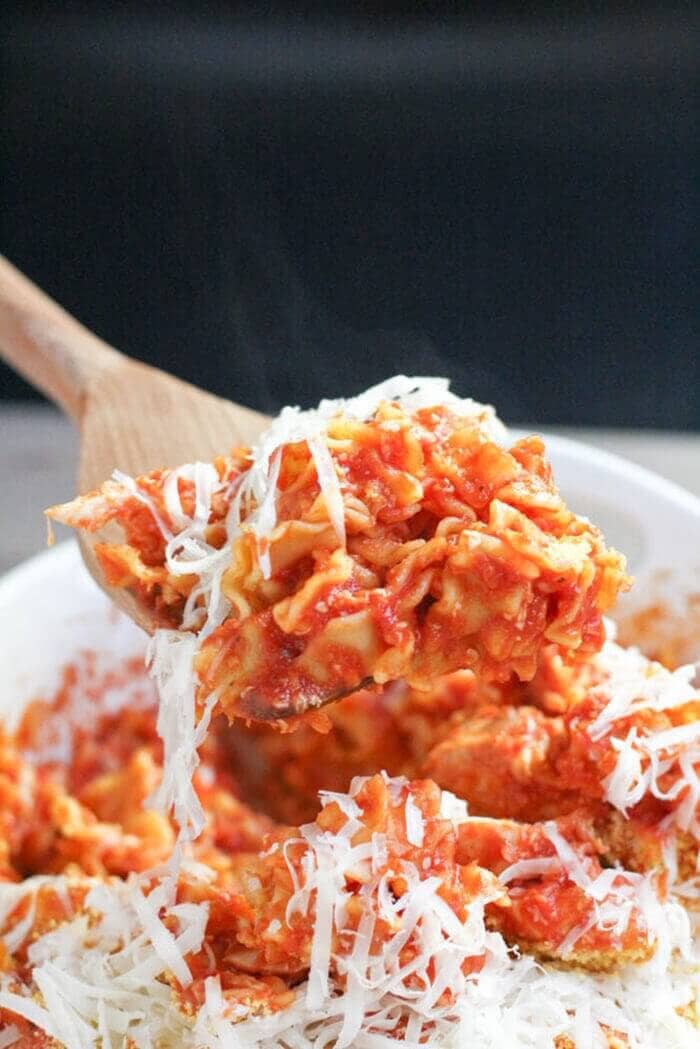 Do you ever find yourself craving a pasta dish, but have no idea what to pair with your gluten-free pasta? If you're tired of the same store-bought pasta sauces or simple preparations, why not try this Italian meal idea? It is by no means the easiest recipe on this list, but a gluten-free breaded chicken breast simply smothered in tomato sauce and rich cheeses is the perfect accompaniment to a bed of pasta. Chicken parmesan usually isn't doesn't fit into a gluten-free diet, so this is one recipe you won't want to lose!
19. 20 Minute Lemon Broccoli Pasta Skillet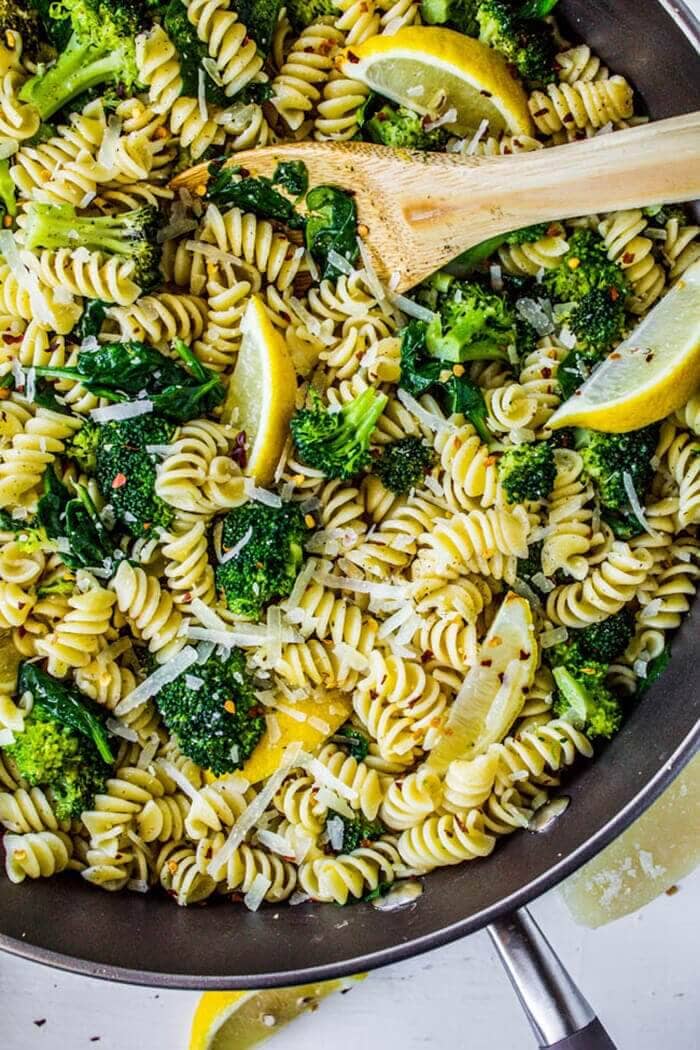 This fast and easy pasta idea is not only vegetarian, but it's also a gluten-free food! It's very healthy with various different vegetables, and the fresh lemon and garlic mix with red pepper flakes for a flavor that is strong, but not overpoweringly so. Kids may appreciate a little less spiciness, but it's an element of this dish that's simple to tweak. The real beauty of this gluten-free pasta recipe is in its simplicity. It truly does go from the kitchen to the table in around 20 minutes, making it perfect for a mid-week meal!
20. Vegan Sweet Potato, Coconut Milk and Roasted Chili Ravioli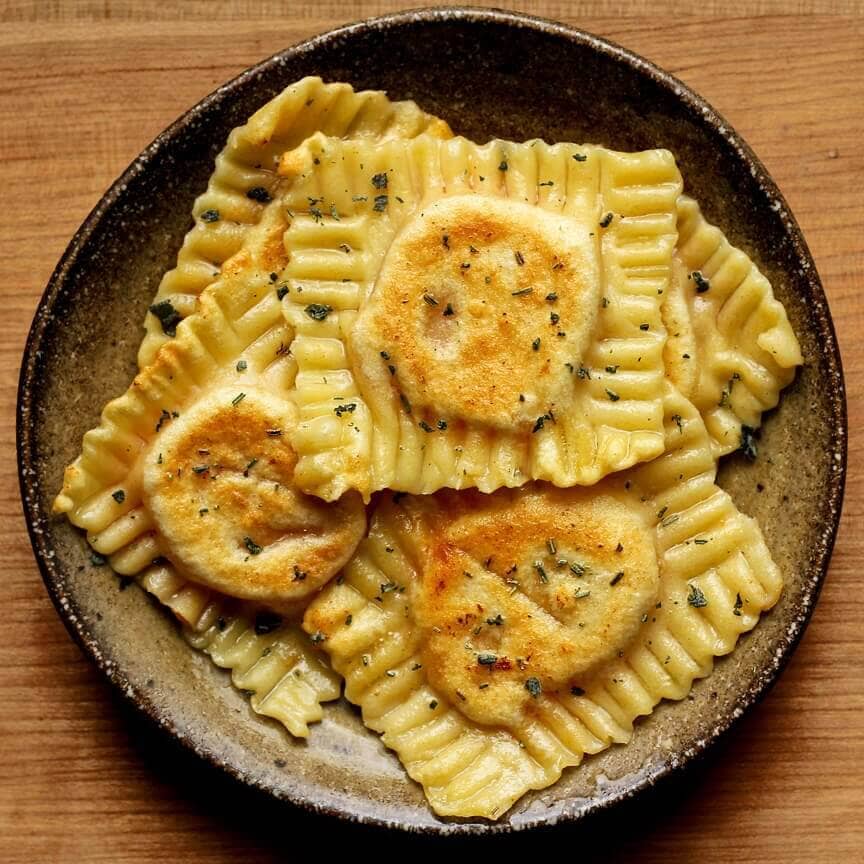 Have you ever made ravioli before? It looks complicated, stuffed little pillows of pasta deliciousness, but the process is actually fairly simple. The best part is, once you've made ravioli, you won't be able to stop yourself from thinking of a different pasta idea every day. This recipe is not only a gluten-free pasta idea, but also vegan! However, if you love cheese in your ravioli, it's an easy fix. Because gluten-free flours are difficult to work with, use the semolina flour called for in the recipe. These are great when fried, or boiled and covered with your favorite pasta sauce!
21. Chicken Pad Thai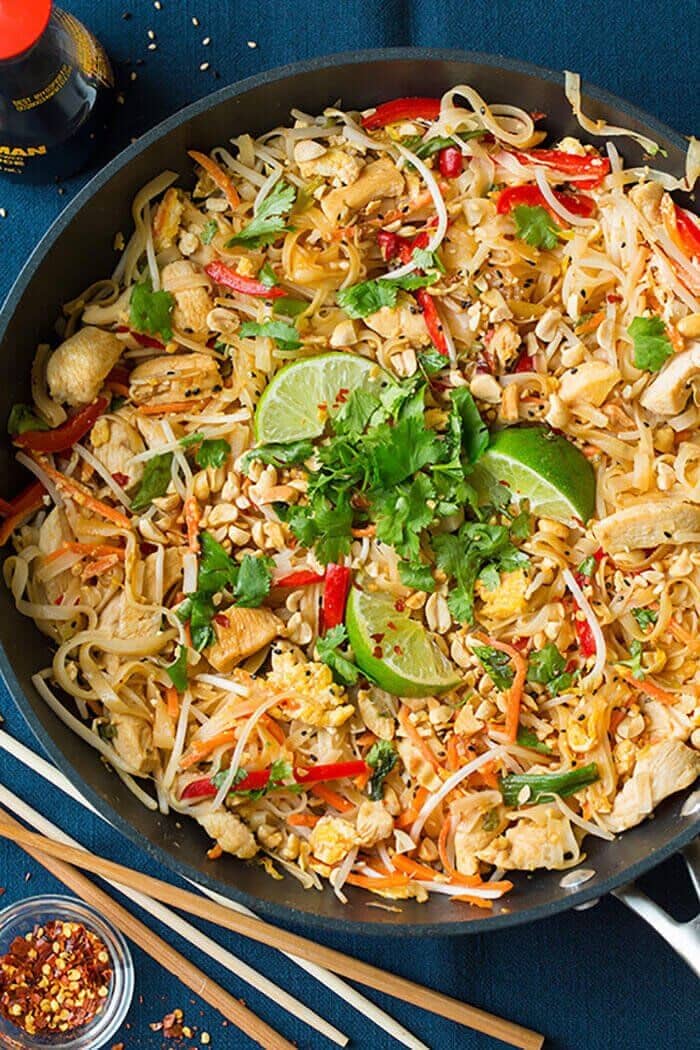 If you're looking for a very authentic Thai recipe, you may want to skip this gluten-free pasta idea. However, the substitutions make this recipe not only easier to make with ingredients you probably have on hand, but also cheaper and more suited to a family meal. You still have the Thai cuisine staples of peanuts, cilantro, sesame seeds and delightfully chewy rice noodles, bundled up with healthy seasonal veggies and lean chicken breast. This is a great alternative to takeout, and a fantastic meal idea for more adventurous eaters!
22. Creamy Lemon Grilled Chicken, Asparagus and Artichoke Pasta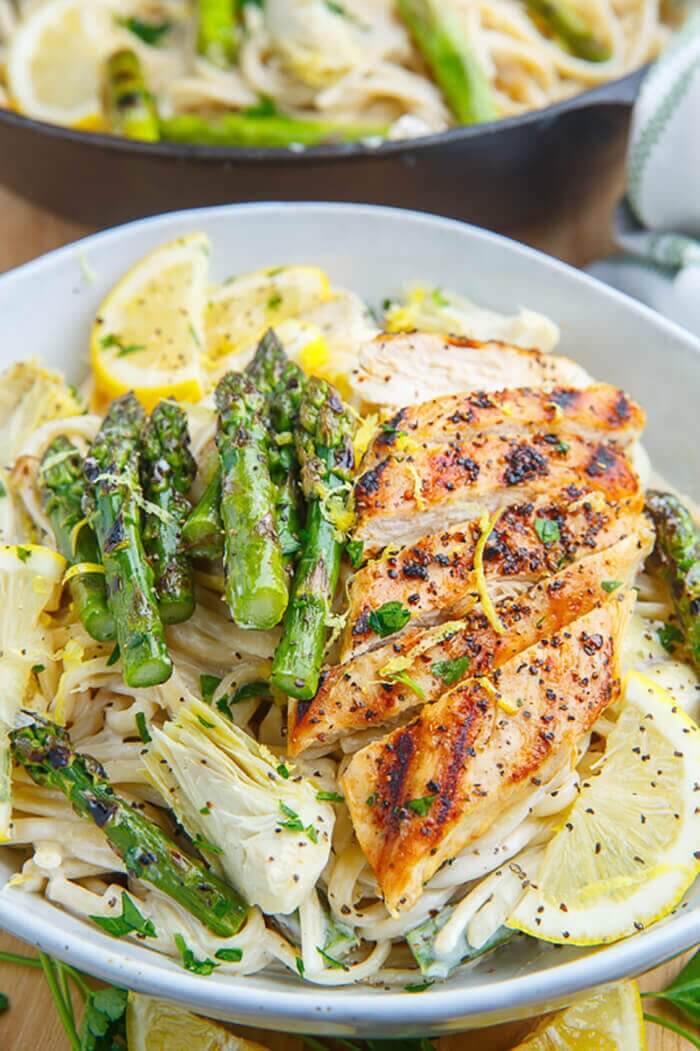 This is one of the best pasta recipes for those summer days when you simply can't bear to spend all day in the kitchen. Most of the ingredients are actually cooked on the grill, meaning more time outside and that intensely summery grilled flavor! With light, fresh vegetables and fresh chicken, this creamy pasta idea comes together very quickly and is perfect for dining al fresco on those warm summer evenings. Go heavy on the veggies and serve this with a side salad to keep everything light and healthy.
23. Crock Pot Teriyaki Chicken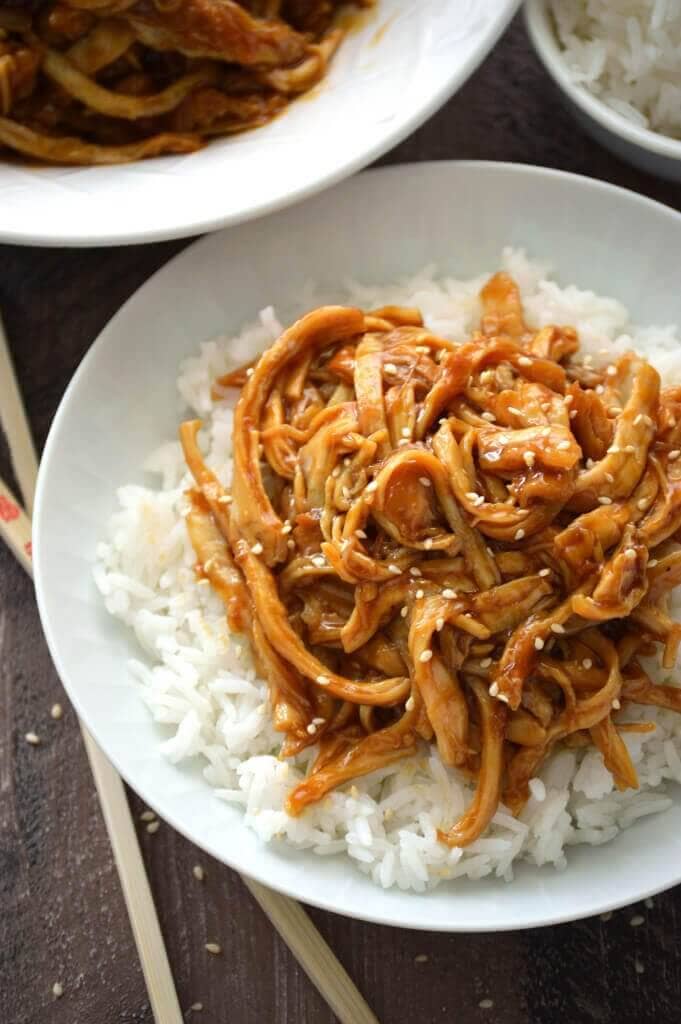 If cooking on the grill is a perfect representation of summer food, then the crock pot has to be the symbol of warm, hearty fall and winter cuisine. This recipe for Asian-inspired shredded teriyaki chicken is traditionally served over rice. However, it would taste just as good, or better, served over Chinese rice noodles or glass noodles. Be sure to use fresh ginger when making this gluten-free food, as it provides the perfect counter-balance to tangy soy sauce and slightly sour rice wine vinegar.
24. Lentil Pasta with Roasted Garlic, Broccoli and Creamy Red Pepper Sauce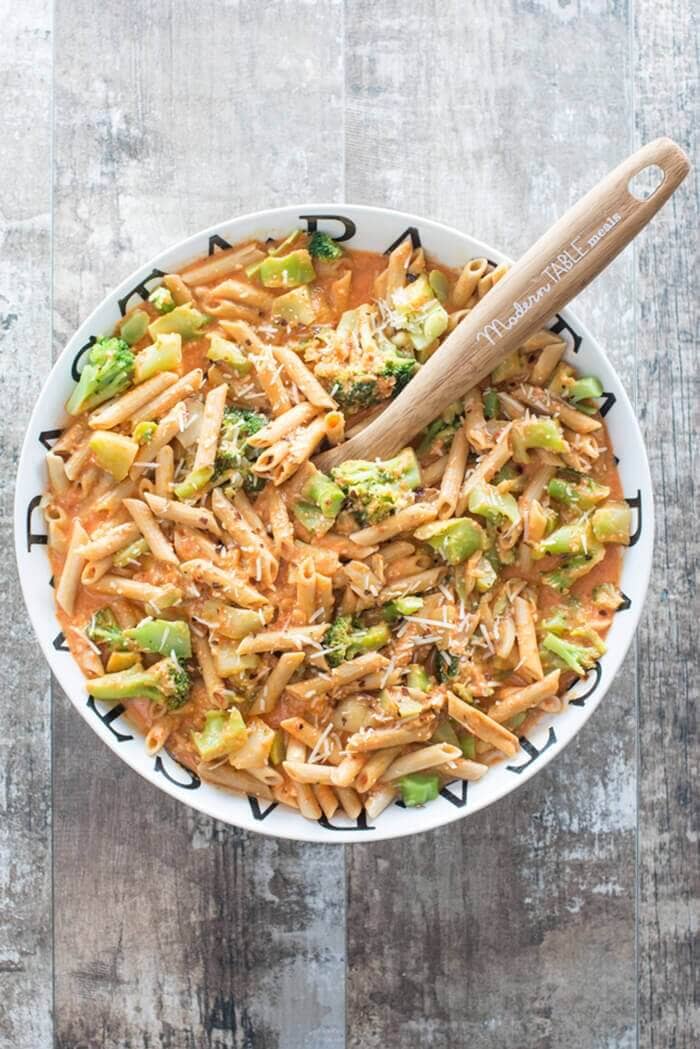 Unlike rice-based pasta, which is a perfectly versatile, almost bland vessel that takes on other flavors easily, lentil pasta has a strong taste of its own. That's why, if you're incorporating it into your gluten-free diet, a recipe with a strongly-flavored sauce is essential. The health benefits of lentil pasta are manifold, as it has a ton of fiber, protein and vitamins. Add to that the colorful and nutrient-rich roasted vegetables and you have a gluten-free recipe that's not only delicious, but very good for your health.
25. The Best Vegan Gluten-Free Mac 'n' Cheese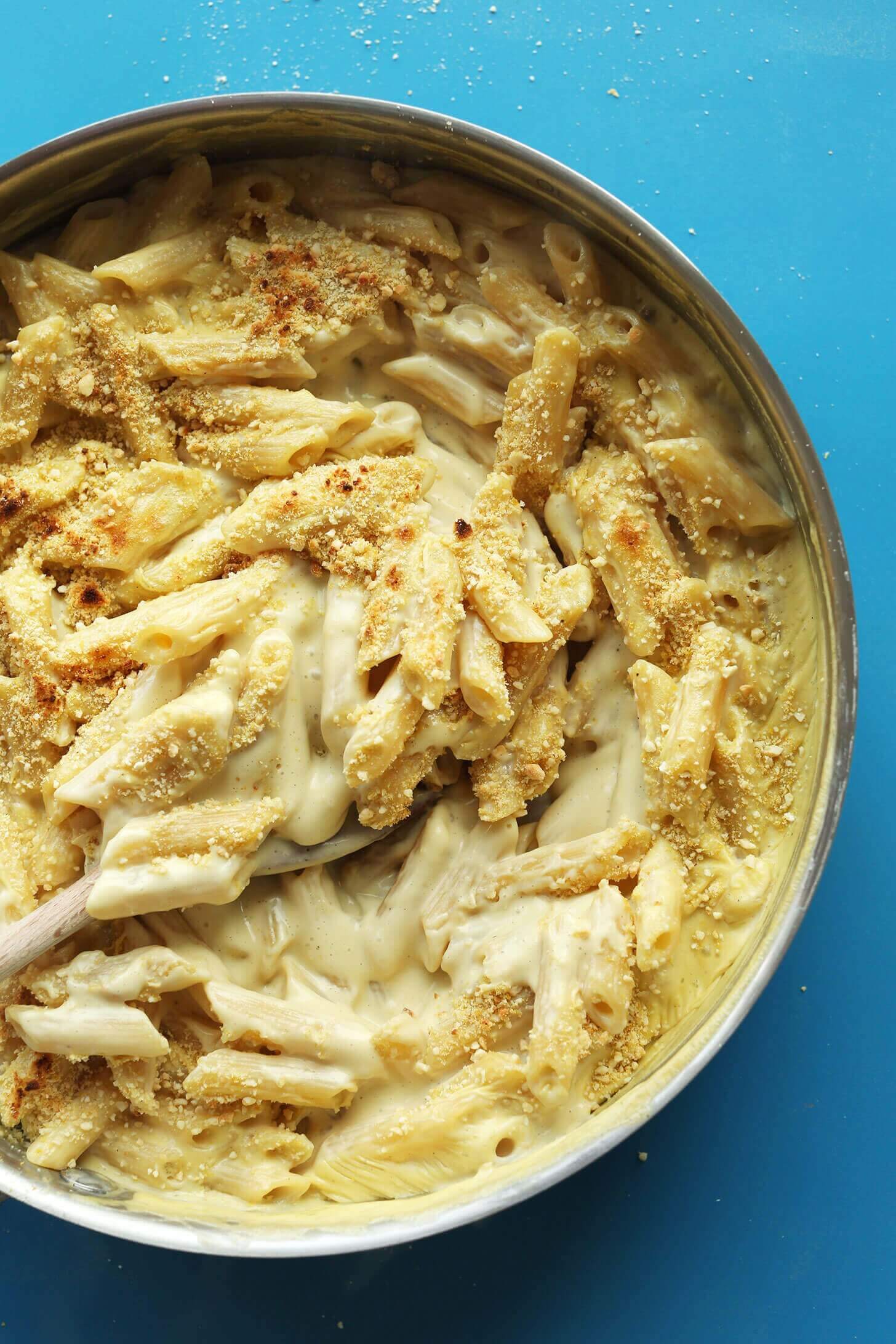 You would think it would be impossible to take a rich, cheesy childhood favorite like macaroni and cheese and make it fit into not only a vegan diet, but also a gluten-free diet. It's time to think again. This gluten-free food has everything you want and then some, including a "bread-crumb" encrusted top for a little toothsome crunch! The best part? It's also an easy recipe! This gluten-free pasta recipe comes together in less than an hour, and requires just 8 ingredients. After trying this mac 'n' cheese, those ingredients will soon become staples in your kitchen.
26. Roasted Veggie Pasta Salad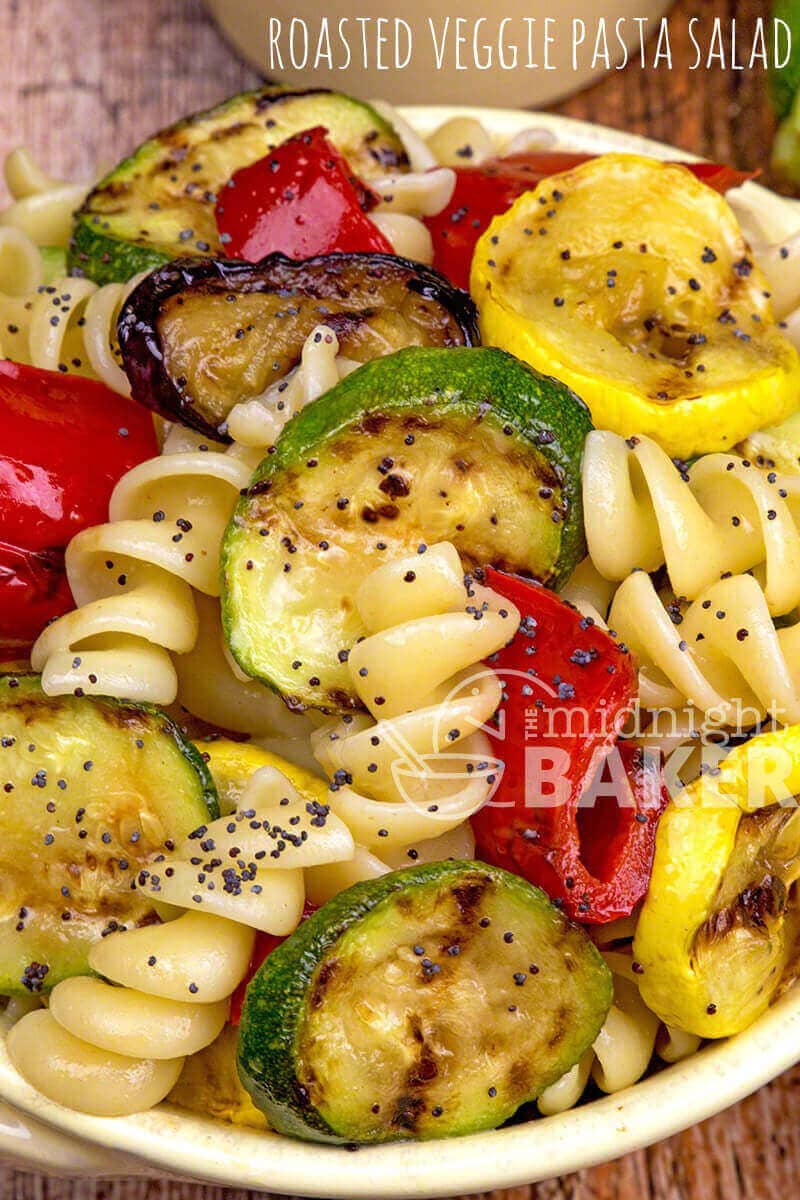 This pasta salad is perfect for a lunch or dinner on those hot summer days when you don't want a heavy, warm meal and you want even less to spend hours in the kitchen. Well, this gluten-free pasta recipe is colorful, full of flavor and seasonal ingredients, and comes together in under a half an hour. Other than boiling the pasta, everything is cooked on the grill, so there's no need to turn on the oven! It's a great dish for a family meal or a larger gathering, and can be a side dish or hold its own as a main entrée.
27. One Pot Gluten-Free Mac and Cheese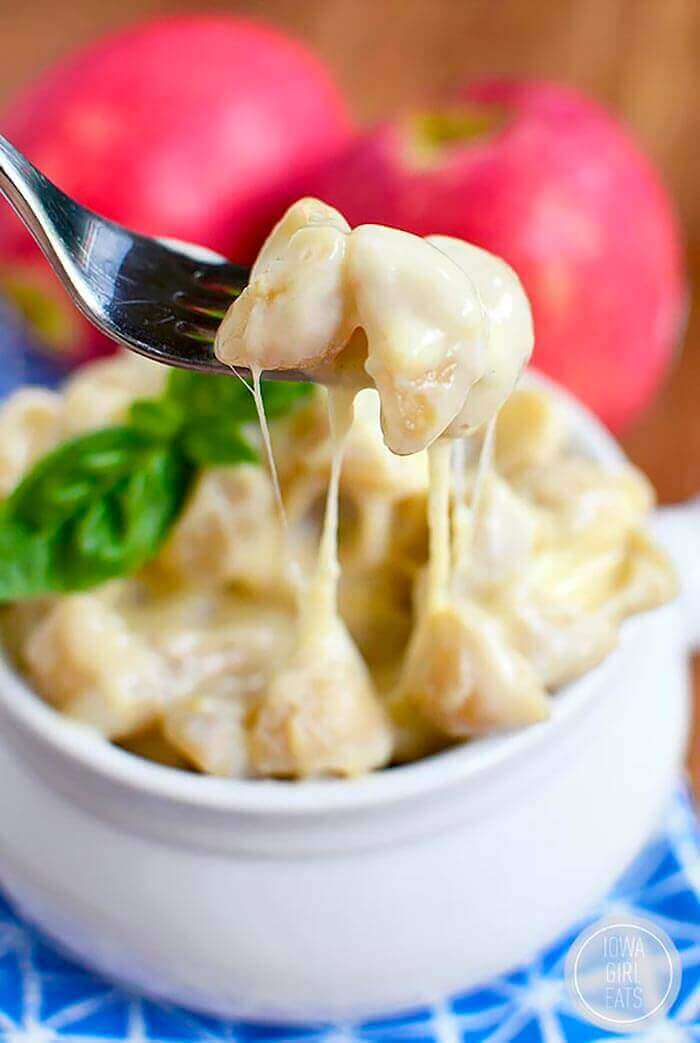 What's better than gluten-free macaroni and cheese? How about gluten-free macaroni and cheese that requires the bare minimum of cleaning up? Enter this magical, gluten-free recipe! We already know that the best pasta recipes are the easy ones, but when you add delicious ingredients and a super-fast clean up time, it just can't get any better. You'll definitely want to use shells rather than elbow macaroni for maximum surface area and ooey, gooey pockets of cheese.
28. Vegan Spinach and Artichoke Pasta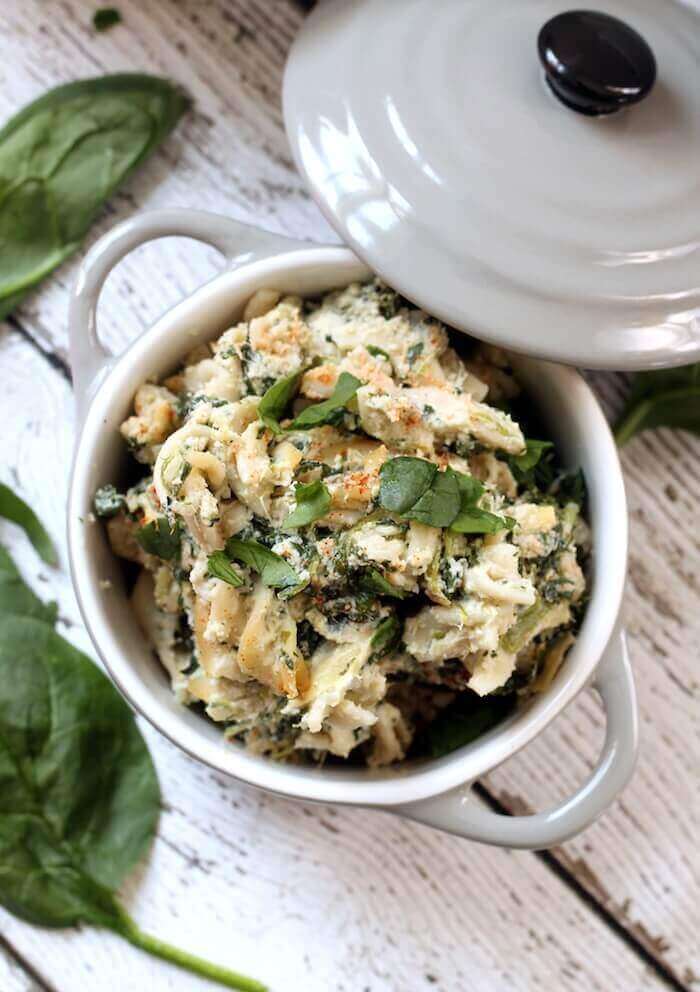 How is it possible to get a creamy gluten-free recipe that's also vegan? This recipe uses the fatty, creamy texture of cashews. They're relatively bland compared to other nuts, so they give a cream-like texture without an overpowering flavor. That, combined with substituting gluten-free pastas for whole-wheat, make this gluten-free pasta recipe one that you'll make over and over again. If you're a fan of the popular artichoke and spinach dip, you'll be surprised how much this tastes like it!
29. Fried Cabbage with Kielbasa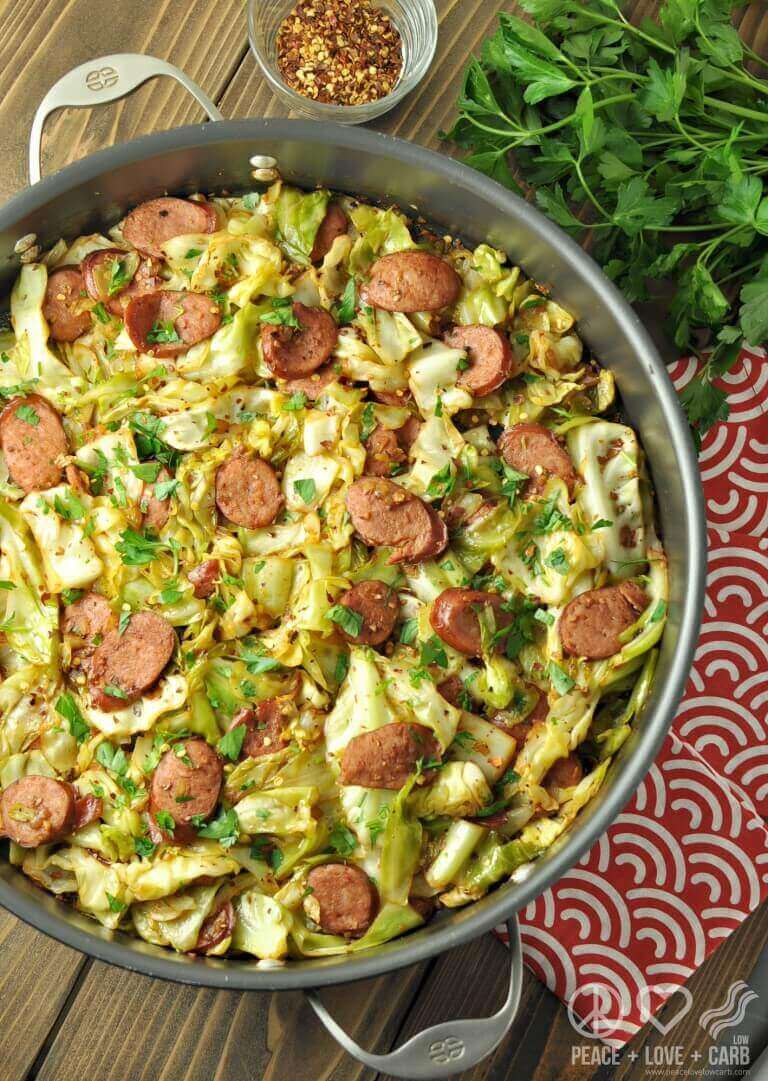 Fried cabbage and kielbasa are not only ridiculously cheap, but they're also very flavorful and have a ton of necessary vitamins. This Eastern European staple gets a fresh new update when paired with one of your favorite gluten-free pastas instead of the traditional rice or flour-heavy dumplings. Add in a little more red wine vinegar and you'll have a delicious sauce just waiting to be soaked up!
30. Easy Gluten-Free Chicken Bacon Ranch Casserole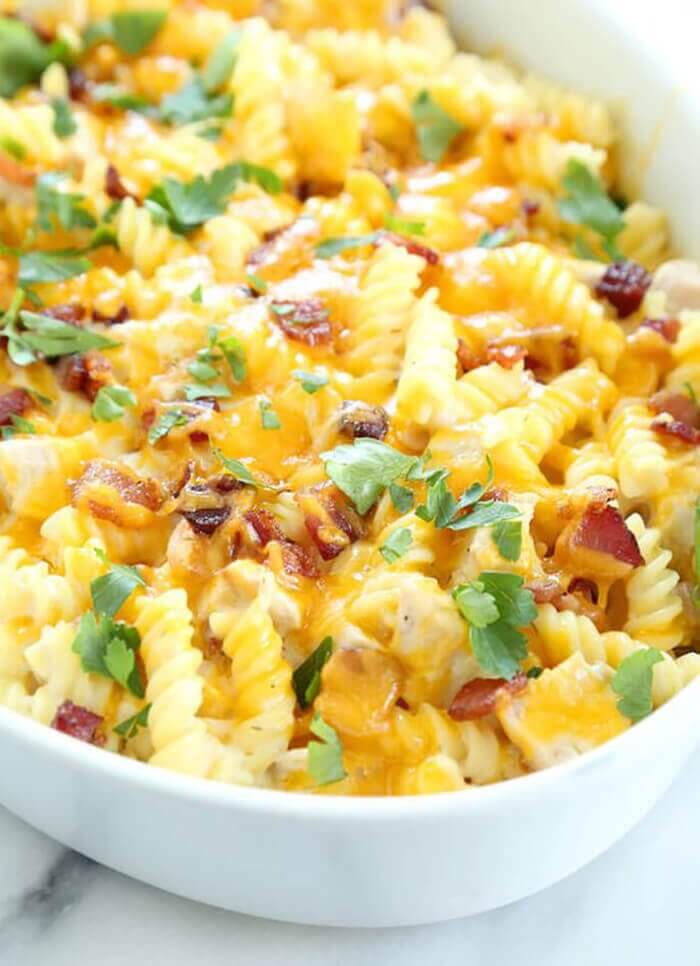 Let's be perfectly honest with ourselves: the best pasta recipes aren't always the best for your health. That's especially true of anything with the words "bacon", "ranch" and "casserole" in the title. However, though those words, when combined, don't strike you as good for your health, they are very comforting, very delicious and make for one very satisfying gluten-free food! This recipe is amazing because instead of store-bought ranch dressing, it shows you how to make your own! As with other cheesy recipes, be sure to use a short pasta with a lot of surface area!
31. Chicken and Bacon Pasta with Spinach and Tomatoes in Garlic Cream Sauce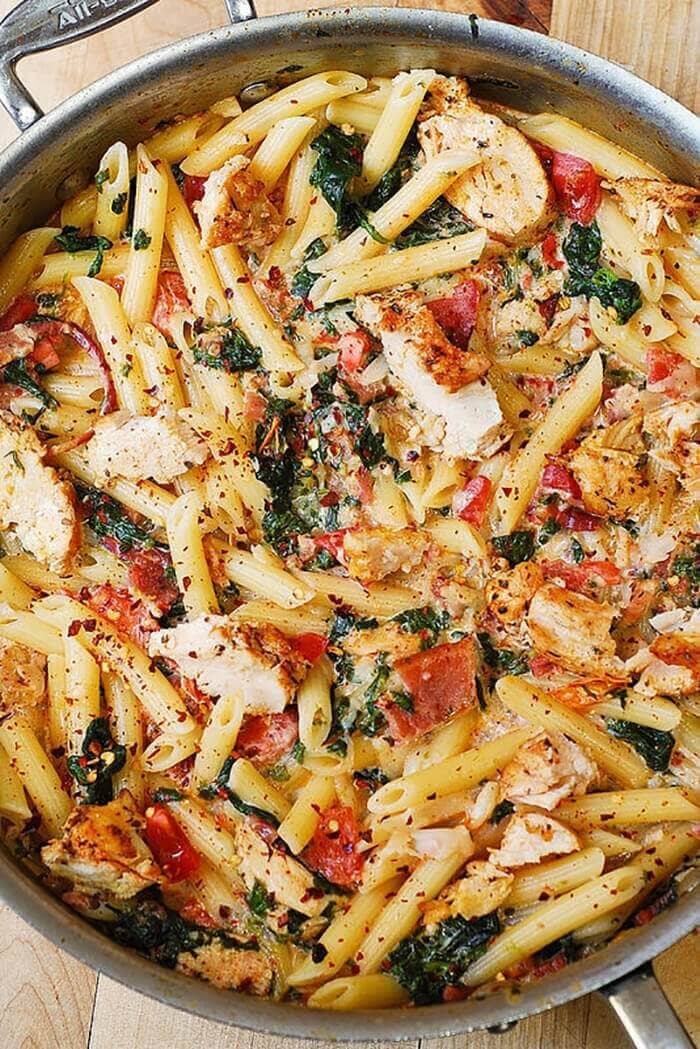 There's something about a creamy sauce full of garlic that never fails to stimulate the appetite. Add in bacon, chicken and fresh spinach and tomatoes and you have a plate full of complementary flavors that everyone will enjoy. While this isn't technically a gluten-free pasta recipe, it can easily be made to suit a gluten-free diet simply by swapping out the penne. Lentil pasta would be too harsh a flavor for this dish, but brown rice penne would be simply divine. With a sprinkling of freshly grated parmesan, each mouthful is sure to make you and your family smile!
32. One Pot Zucchini Pasta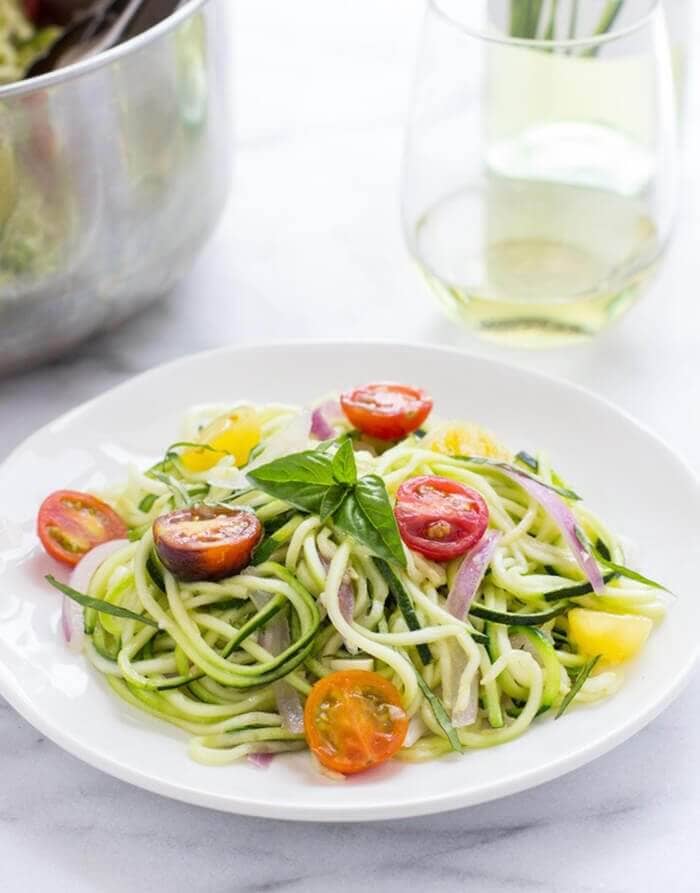 Pasta is delicious, but it can prove a bit too heavy for sultry summer nights. For those times when you want the ease and comfort of a filling pasta dish, but in a lighter form, try this easy recipe on for size! It combines all the freshest summer vegetables in a light garlic and basil sauce for a one-pot recipe that's sure to please. The various vegetables are full of vibrant colors and carry the best flavors of the season. The best part? This meal can easily be adapted to other times of the year simply by swapping out the seasonal vegetables.
33. Gluten-Free Bacon Cheeseburger Pasta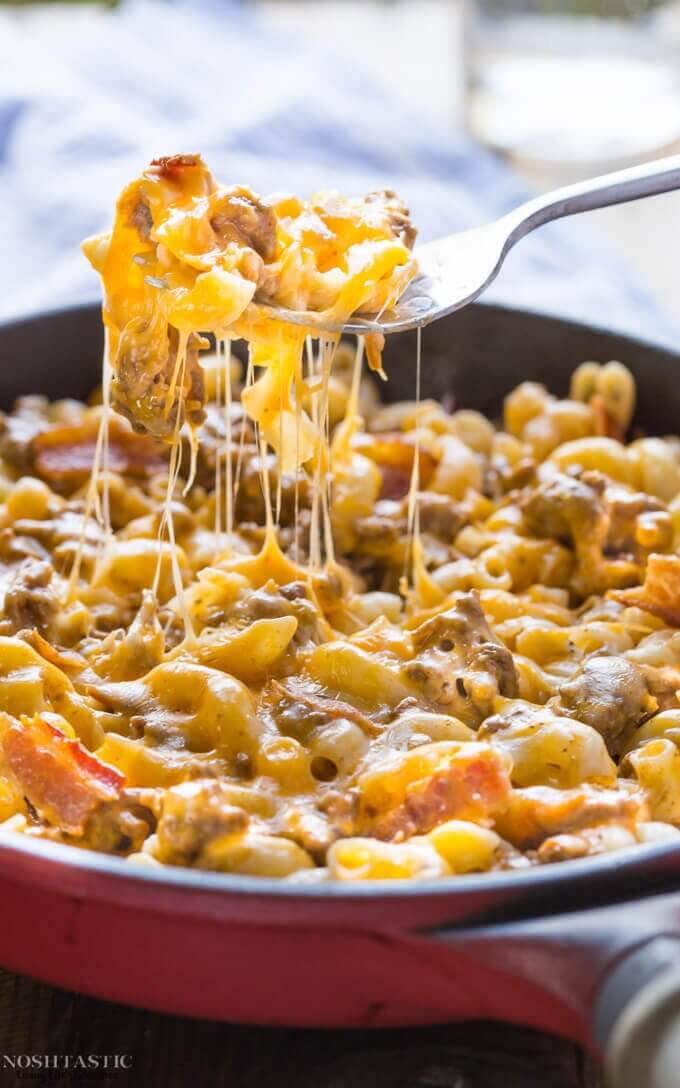 This gluten-free recipe is sure to become a family favorite. The cheesy sauce coating macaroni and chunks of browned hamburger meat is especially appealing to kids, though adults will like it, too! It's also a very easy dish to make. You can have this cheeseburger pasta meal ready to serve in less than thirty minutes. That's especially good news on those busy weeknights when everyone's clamoring for something tasty, filling and easy. With under ten ingredients, chances are you already have most of the things you need right in your pantry.
34. Gluten-Free Penne with Chicken and Pesto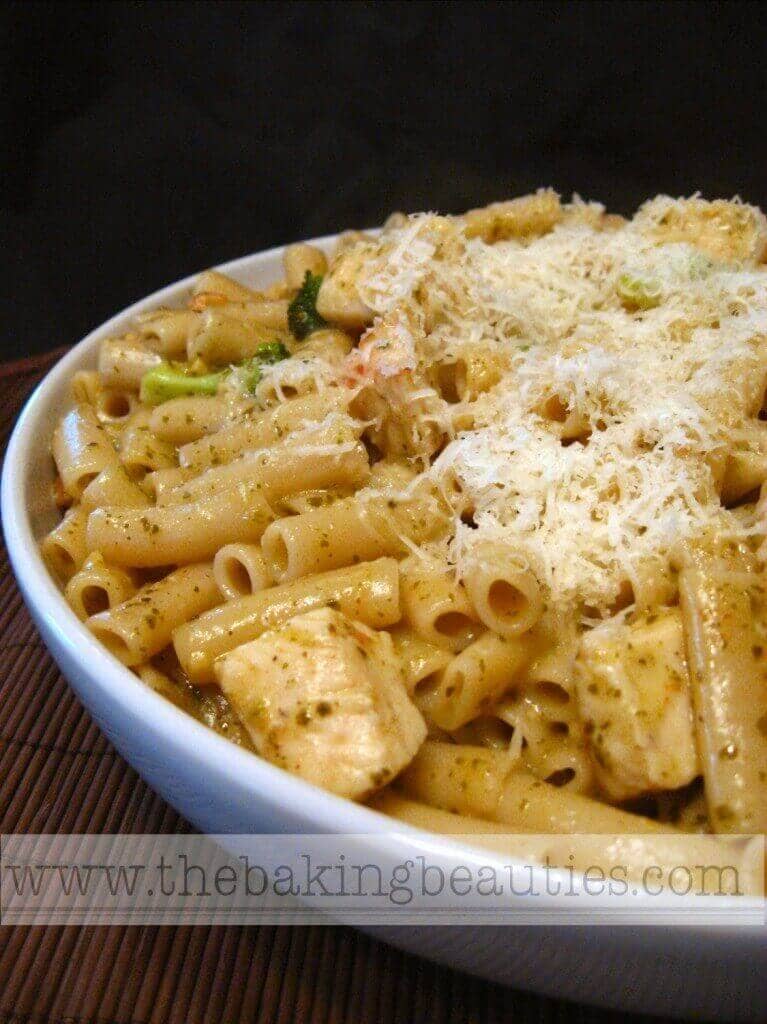 For a slightly lighter take on the traditional creamy pesto pasta, try this incredible gluten-free pasta recipe! Use your favorite gluten-free pasta with fresh vegetables and ready-made, jarred pesto for a simple meal everyone will love. For picky eaters, it sneaks in green vegetables like broccoli, though you can also swap that out for asparagus, peas or whatever you prefer. The real star of this dish is the sauce. Rather than a plain, oily pesto, it combines broth, milk and Worcestershire sauce for a decadent sauce that's far lighter than it tastes.
35. One-Pot Ratatouille Spaghetti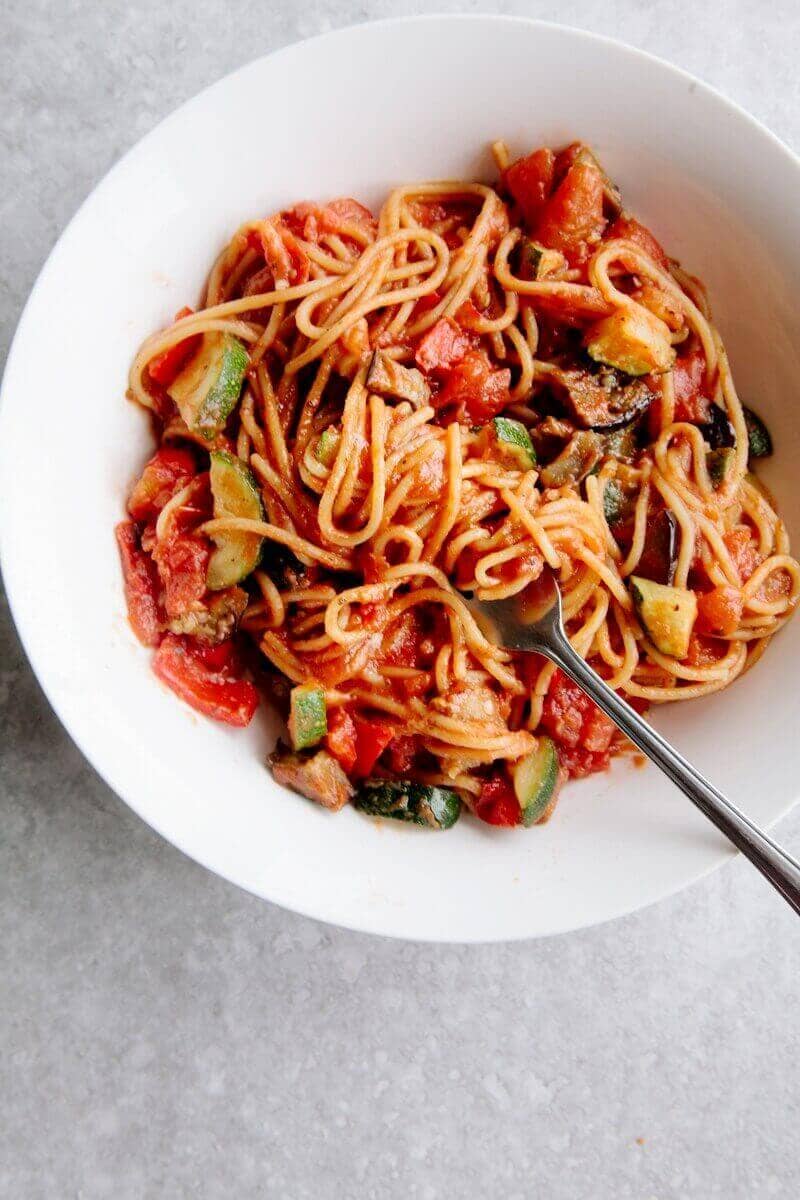 If you've never had ratatouille before, you're in for a surprise. The traditional French stew comprises fresh, seasonal vegetables and cooks them down to make a rich, spiced dish that complements pasta perfectly. When you use the chickpea pasta recommended in this gluten-free recipe, it's surprisingly good for you without sacrificing taste. The high fiber and protein of chickpea spaghetti is a perfect accompaniment to the colorful ripe vegetables, while a splash of balsamic vinegar gives the sauce a tang and brings the whole dish together.
36. Gluten-Free Calzones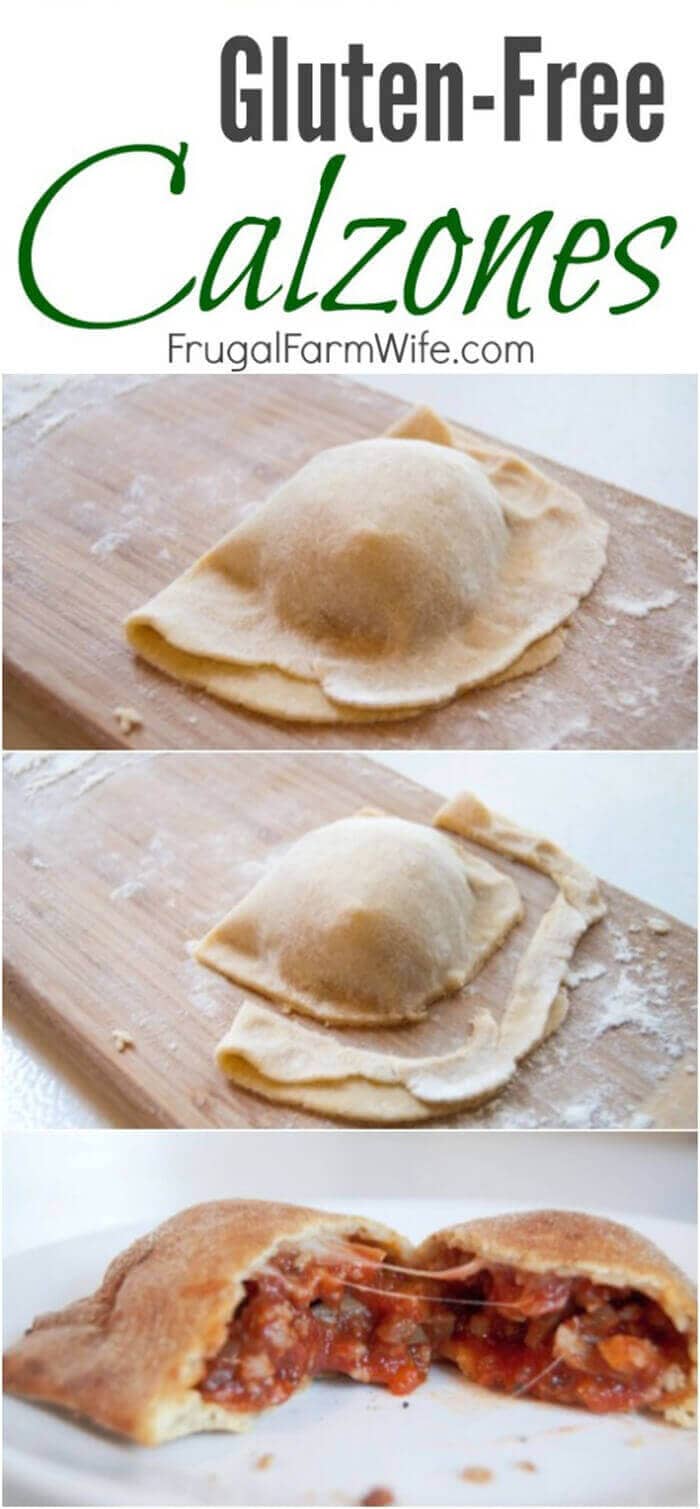 How is it possible to make a gluten-free calzone that actually tastes good? With gluten-free pasta dough, of course! The dough itself is a little tricky to make, but the results are so worth it. These are a little healthier than traditional calzones, and you can fill them with just about anything you like. Go heavy on the meat and cheese for a decadent indulgence that still fits into a gluten-free diet, or fill them with fresh veggies and homemade tomato sauce for a low-calorie meal that still feels like a treat. This is a great recipe for getting the whole family involved, as everyone can choose their filling of choice. They also reheat well, making them great for leftovers or making in advance.
37. Zucchini Noodle Pasta Carbonara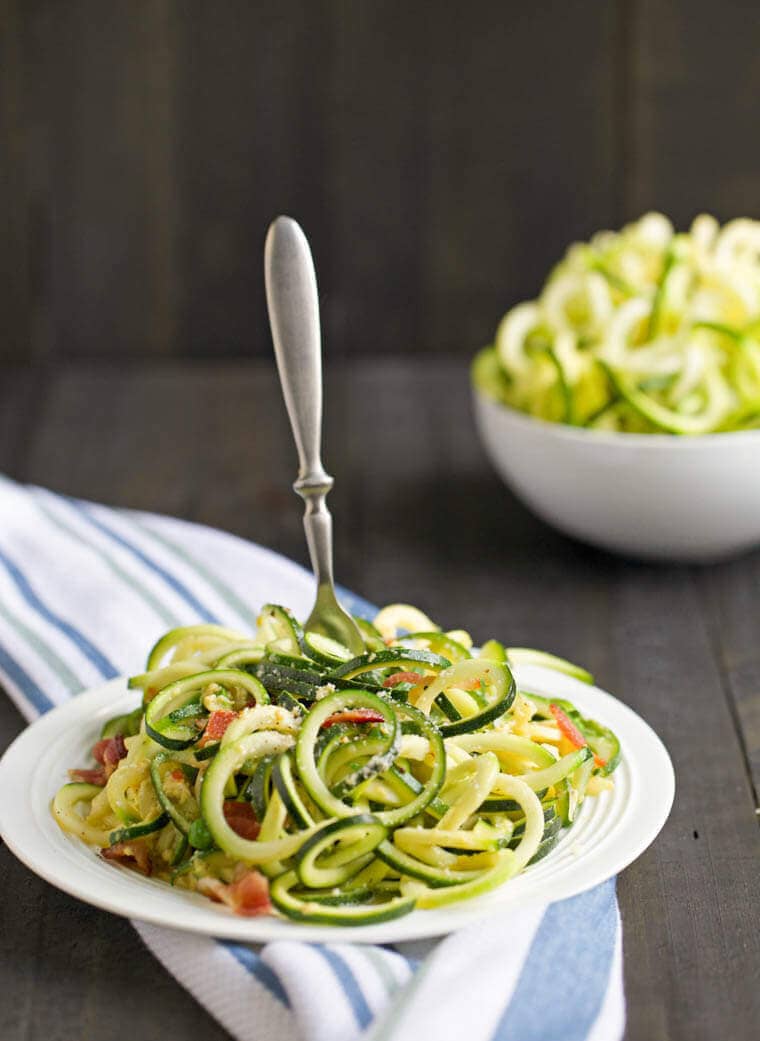 Pasta carbonara is a creamy delight in a bowl. However, if you have an idea of the ingredients involved – pasta, bacon, egg and cheese – you know it isn't exactly good for your health! With not a single vegetable to be seen, it's delicious but not something to eat every day. That is, until you swap out the traditional pasta for the ever-trendy zoodles. If you've made zoodles before and found that they get soggy easily, this recipe even has a handy little hack for getting all that excess water out. With just a few ingredients, this is a simple dish you can make any time.
38. Gluten-Free Ravioli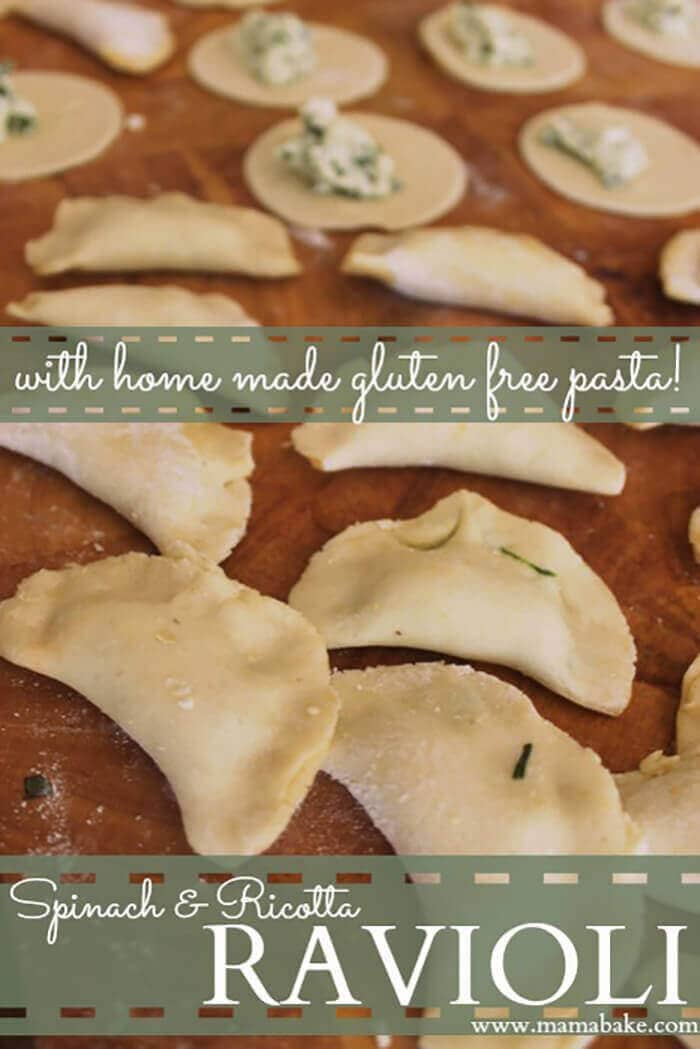 To be perfectly honest, this is not a gluten-free recipe that you can make in under half an hour. This ricotta and spinach ravioli is a labor of love. However, being ravioli, it's totally worth it. There are few ingredients, so the whole enterprise lies in the technique. Making perfect gluten-free pasta dough to hold your favorite ingredients might now be easy, but once you've got it down, you'll never buy packaged gluten-free pastas again!
39. Slow Cooker Gluten-Free Macaroni and Cheese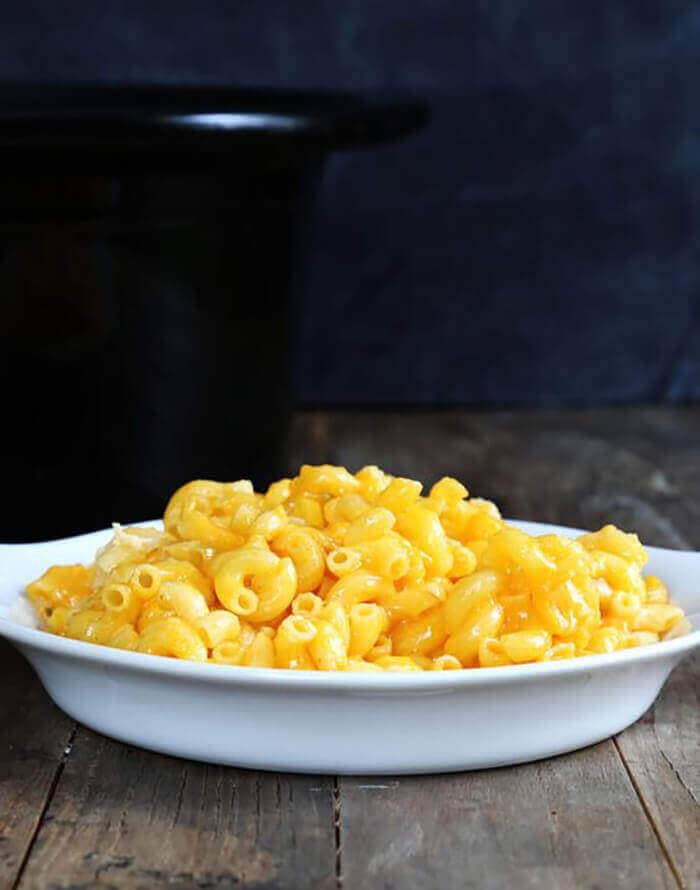 Making pasta in a slow cooker sounds like a bad idea. It seems like the pasta would quickly take on a mush-like consistency. However, this macaroni and cheese recipe blows that misconception away. Add to that the fact that using a slow cooker is one of the easiest ways to make a meal and this recipe is fantastic. There's no need to boil your pasta, just dump everything in the slow cooker and let it do its thing. This is comfort food in a new way – you can relax and be comfortable even while it's cooking!
40. Creamy Dairy Free Alfredo Sauce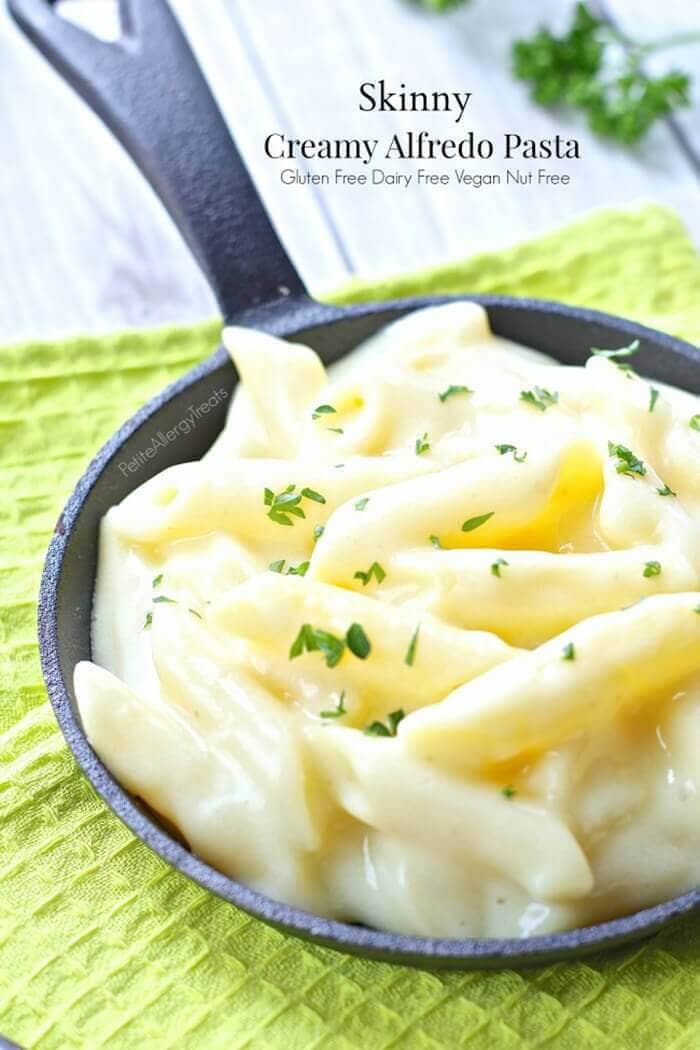 While many gluten-free pasta recipes are all about the process of cooking the pasta with other ingredients, sometimes you just want to boil some water, cook the pasta and let the sauce do the talking. Enter this creamy Alfredo sauce – no one will even be able to tell it's vegan! The secret? Potatoes. Creamy, pureed potatoes flavored with garlic and onion powders and thinned out with your milk of choice. It's super easy, very good for you and suits a wide range of different dietary restrictions.
41. Crock Pot Low Carb Lasagna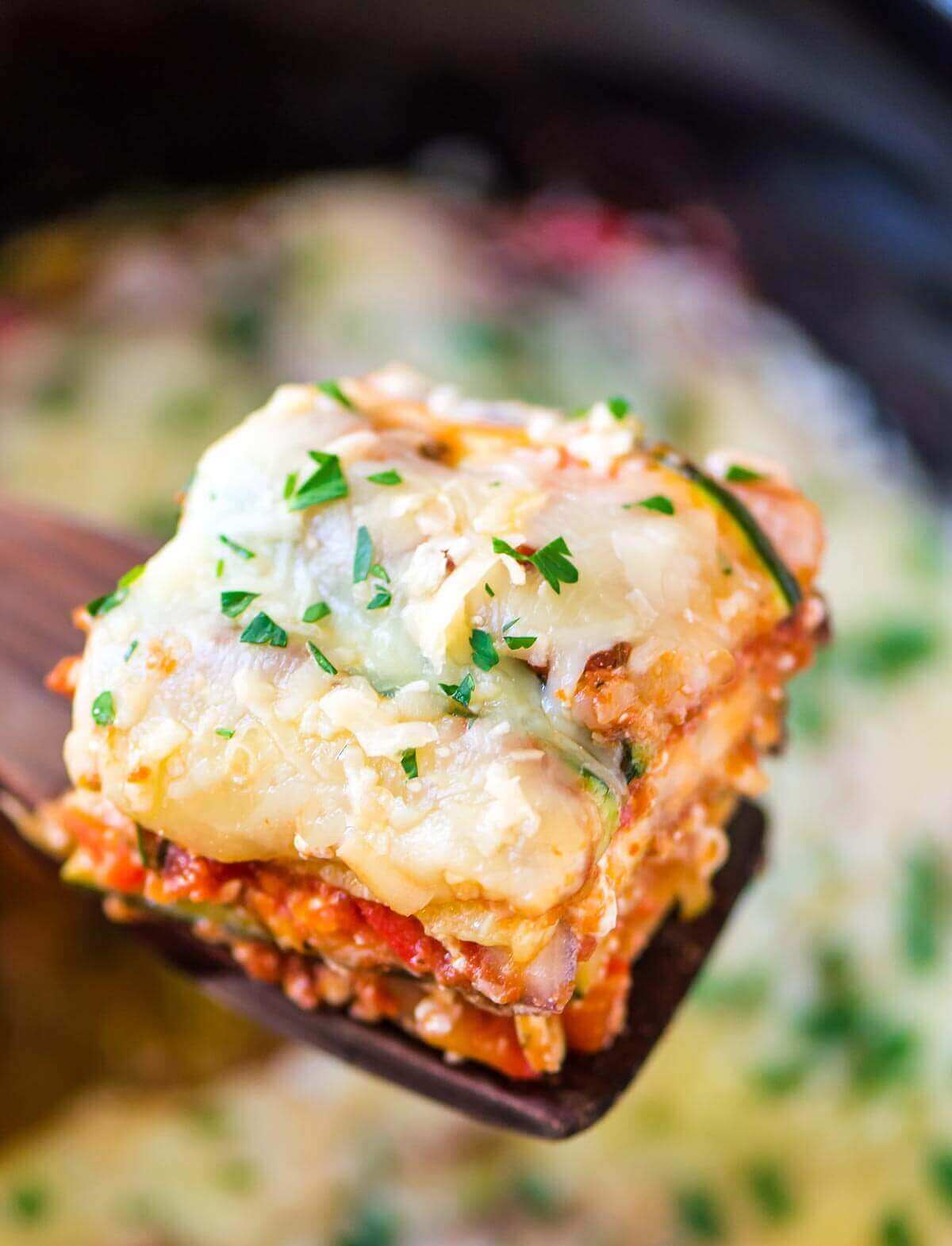 How is it possible to create a delicious, filling lasagna that's low on carbs? By replacing the noodles with zucchini or eggplant! There's no fancy spiralizer needed – just thin, flat strips of veggies. The fact that this gluten-free recipe is made in a slow cooker makes it even easier! Of course, there are few ingredients, and both zucchini and eggplant take on other flavors well, so you'll want to use the highest quality tomato sauce and cheese you can find. If you have a little extra time, making your own tomato sauce really brings this dish to the next level!
42. Eggplant Cannelloni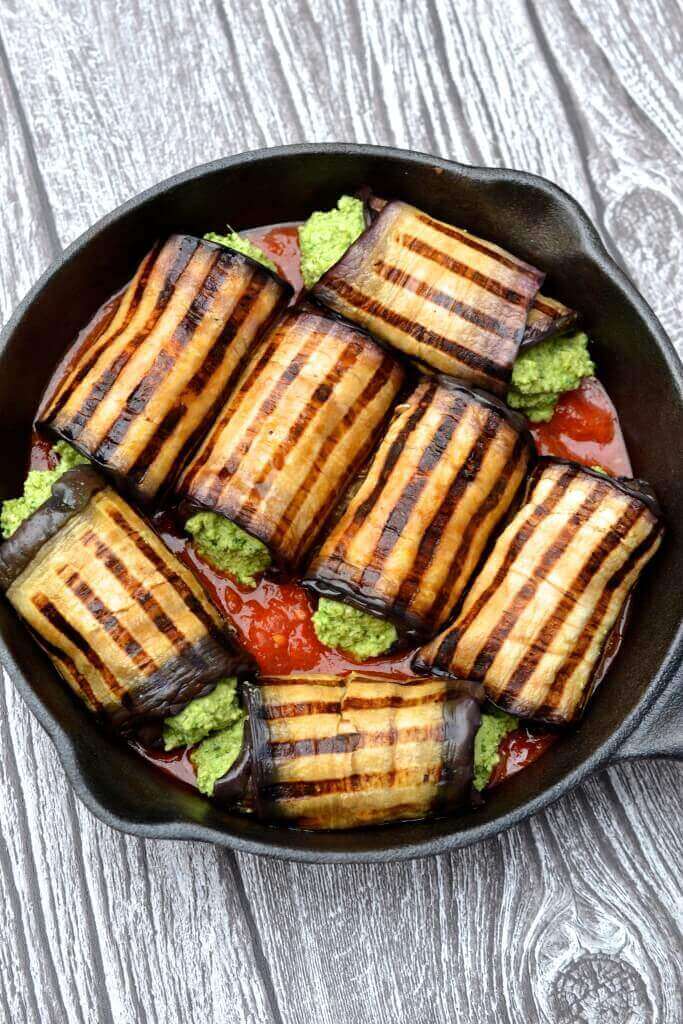 Traditional cannelloni is just a thin shell of pasta encasing the real stars of the dish – incredible cheese and fresh, seasonal vegetables. Because the pasta is really only a vessel for the other ingredients, it's actually quite easy to make this pasta dish a gluten-free food. Very thin slices of eggplant are soft, slightly chewy and complement a chunky, basil-infused tomato sauce and creamy cheese. This is an easy recipe that hits all the right spots and can easily be scaled up or down to feed any number of people.
43. Garden Vegetable Pasta Salad Recipe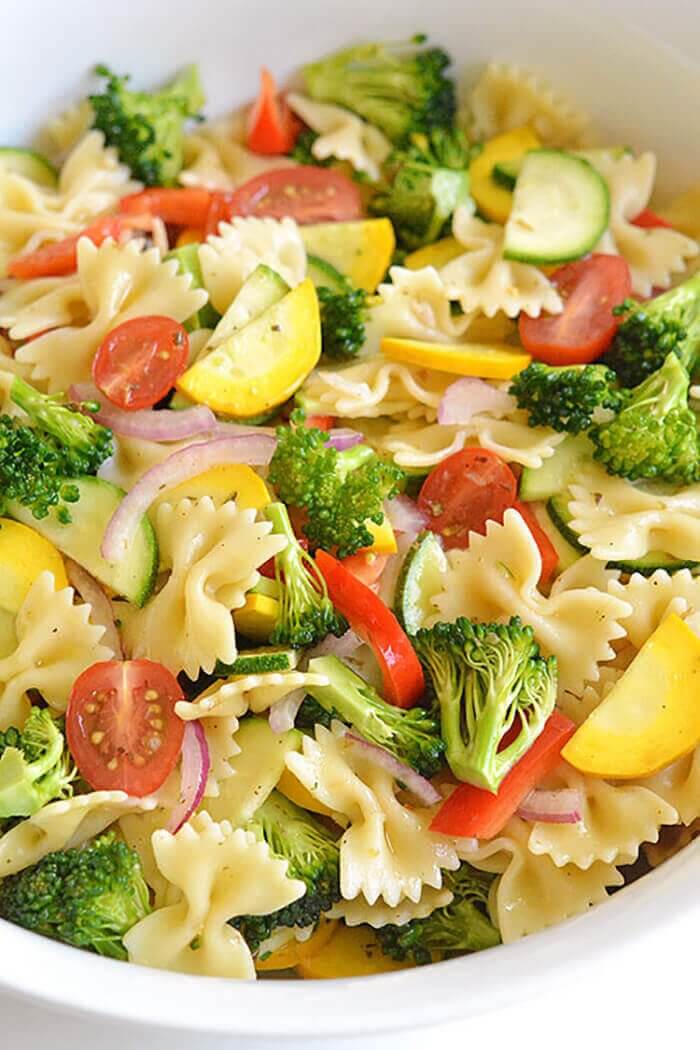 One of the greatest parts about this recipe is how beautiful it is. A ton of fresh veggies in all different colors make it healthy and turn this dish into a riot of color. Add in the cute little bowtie pasta (or farfalle, if you prefer technical terms) and you have a bright summer dish that's light and refreshing. It's also super healthy and perfect for potlucks or barbecues. The citrusy dressing goes really well with the different flavors, and you can use your favorite gluten-free pasta brand.
44. Vegan Avocado Caprese Pasta Salad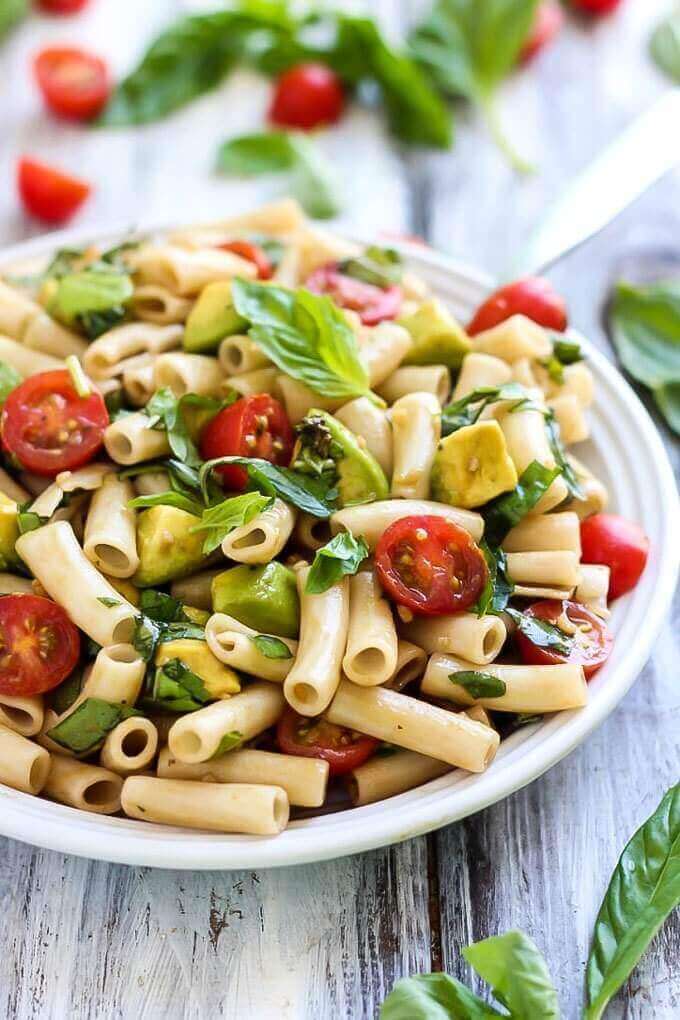 A classic Caprese salad is a thing of beauty. With just a few simple ingredients, all ripe and fresh, it's a true summer staple. This pasta salad is no exception. With brown rice pasta and avocado instead of mozzarella cheese, this recipe is vegan and gluten-free, but with all the incredible flavors of the original. You can use any shape of pasta you like, but this dish is best with penne. The little ridges along the pasta really trap the creamy avocado for a perfect bite every time.
45. Potsticker Noodle Bowls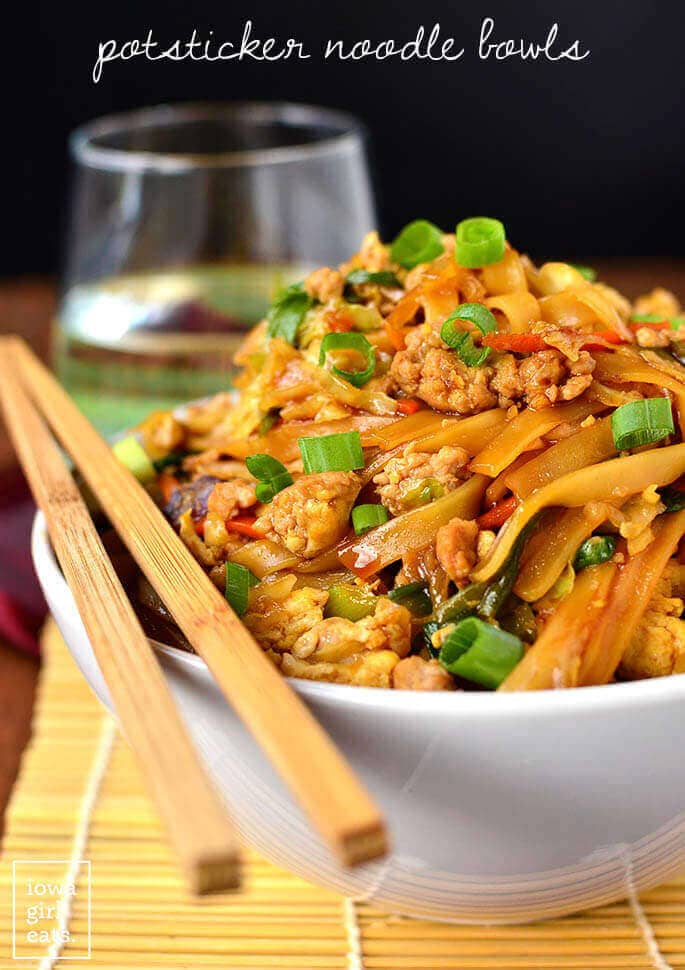 Potstickers are incredible. Thin, chewy and crispy wrappers filled with spiced meat and vegetables – but the traditional wonton wrappers they're made with are full of gluten. If you love potstickers and want a way to capture the unique taste of the dish without the gluten, this recipe is amazing. It swaps out the wheat-filled wonton wrappers for Asian rice noodles. The taste is the same, and this gluten-free recipe comes together in under thirty minutes! It's a great way to get the taste of takeout without all the grease and gluten.
46. Pea Pesto Pasta with Sun-Dried Tomatoes and Arugula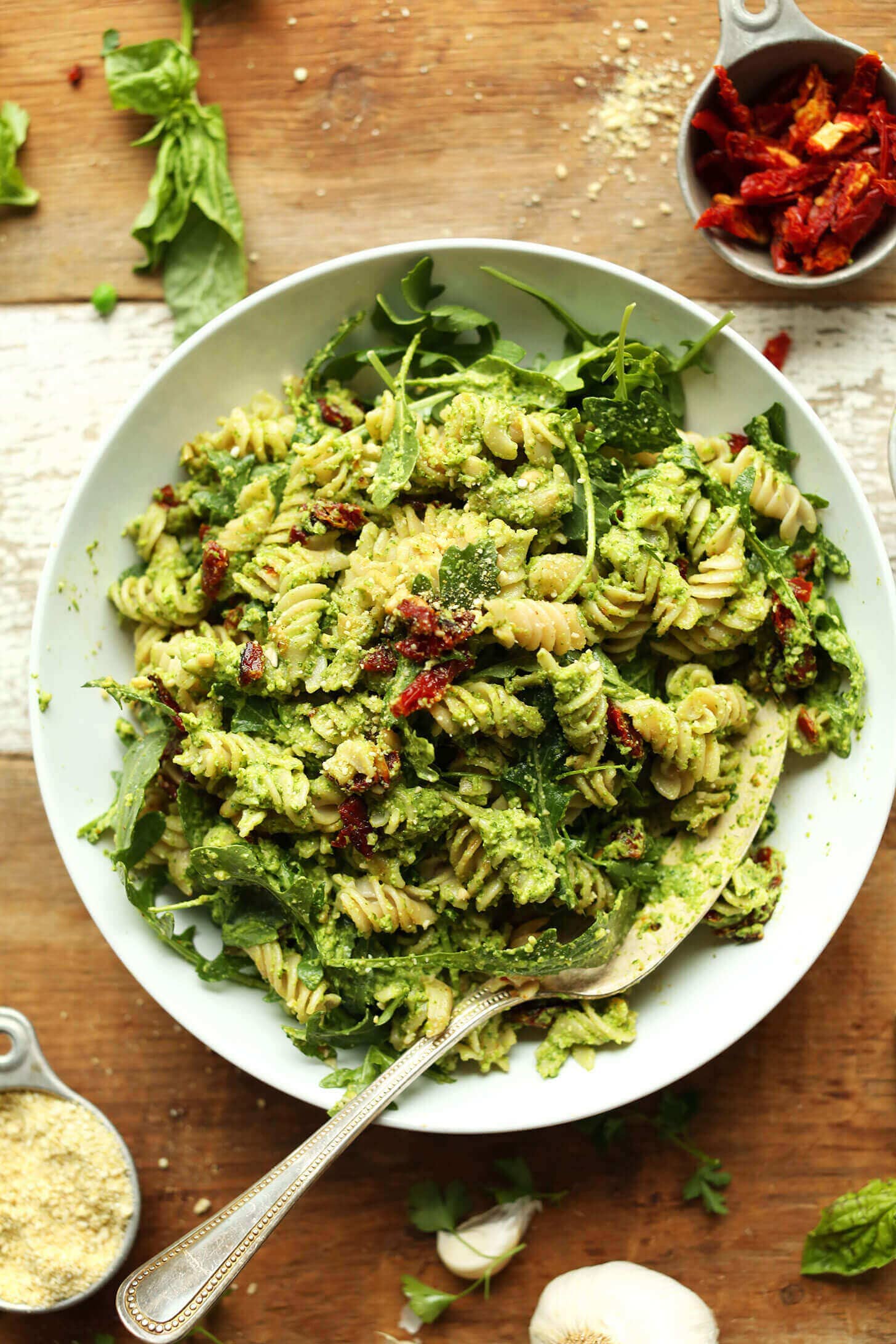 Getting enough protein is hard when you have dietary restrictions, which is why creative recipes like this one are fantastic. Did you know that peas actually have a ton of protein in them? When mixed with traditional pesto ingredients like basil, garlic and olive oil, they create an ultra-creamy sauce that pairs well with your favorite gluten-free pasta. This clever recipe is also a great way to sneak some extra veggies in if you've got some picky eaters in your household!
47. Creamy Butternut Squash Alfredo Pasta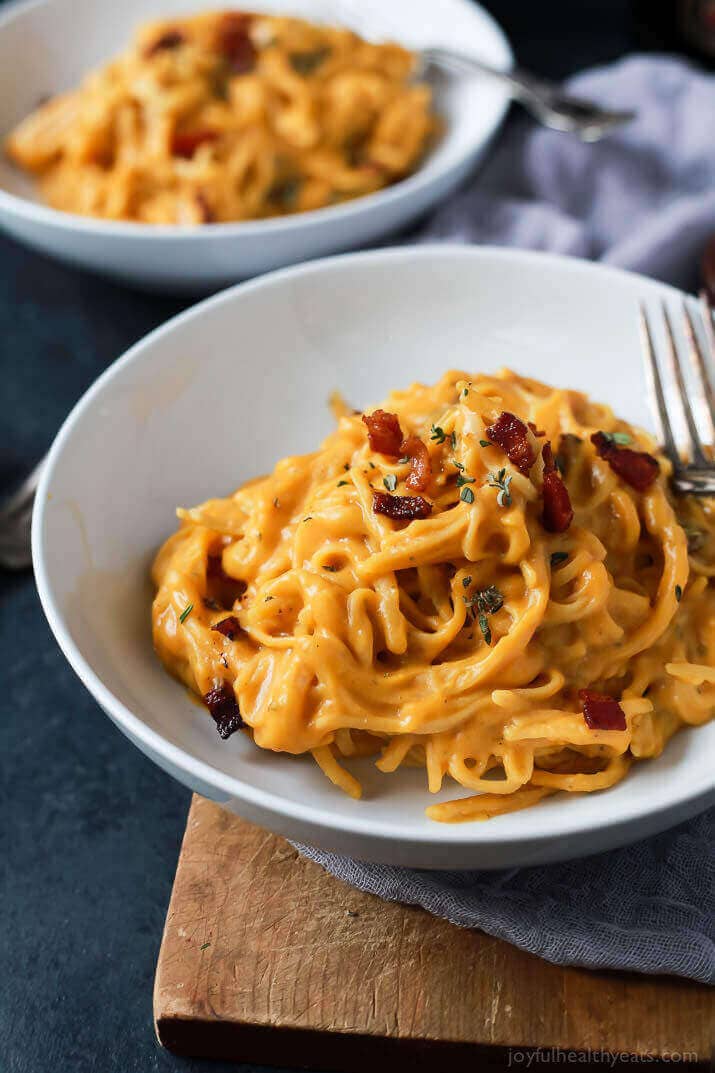 Is there anything that evokes the warm, homey flavors of fall cooking more than a good butternut squash? Not really, which is why this gluten-free pasta recipe is incredible. It's perfect for those days that are just beginning to turn cold, when you're thinking of getting the winter coats out and want to come home to a hearty, filling dish full of seasonal flavor. The creaminess of pureed butternut squash is a very healthy alternative to the cream and cheese laden traditional Alfredo sauce, and it goes very well with the slightly nutty flavor of brown rice pasta.
48. Easy Gluten-Free Lasagna Casserole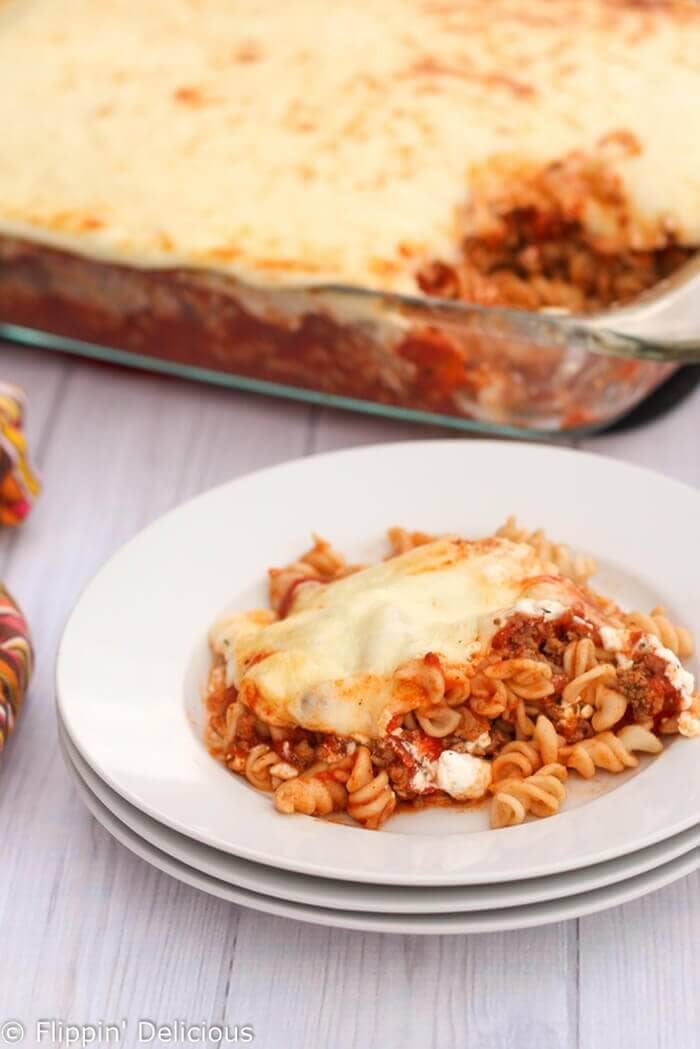 Lasagna is one of those dishes that appeals to just about everyone, but it is also a labor-intensive meal in its original form. Enter this lasagna casserole. This ingenious recipe takes all the classic flavors of lasagna without the intense preparation and time-consuming layering. Instead, it uses spiral pasta and all the ingredients mixed together and tossed in the oven. You get a family favorite for half the work! It's a perfect weeknight dinner idea that everyone will love.
49. Gluten-Free Potstickers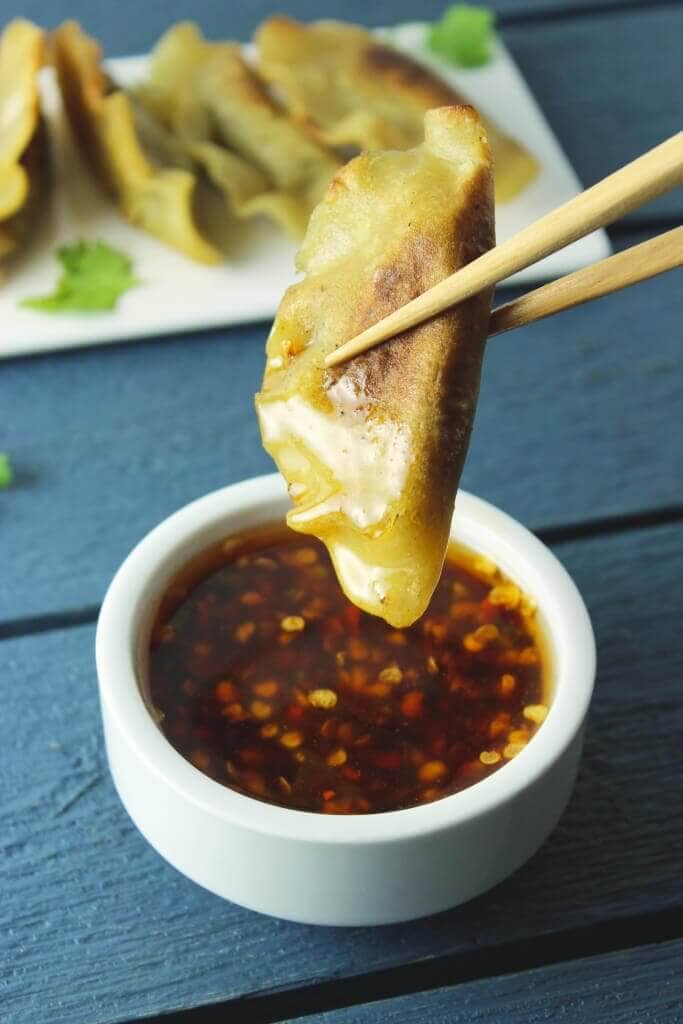 The potsticker noodle bowls featured above are a fantastic recipe to get all the flavors of the beloved takeaway dish, but what about those times when you just have to have the crunchy bottoms and chewy tops of the real thing? This recipe uses a gluten-free pasta recipe to make the wrappers! It does require more time and work, but the results are amazing. You can fill them with your favorite meats and vegetables, and the cooking process is really easy. It's also a great recipe for making in bulk, as the pre-made potstickers freeze well.
50. Spicy Chicken Chipotle Cream Sauce Pasta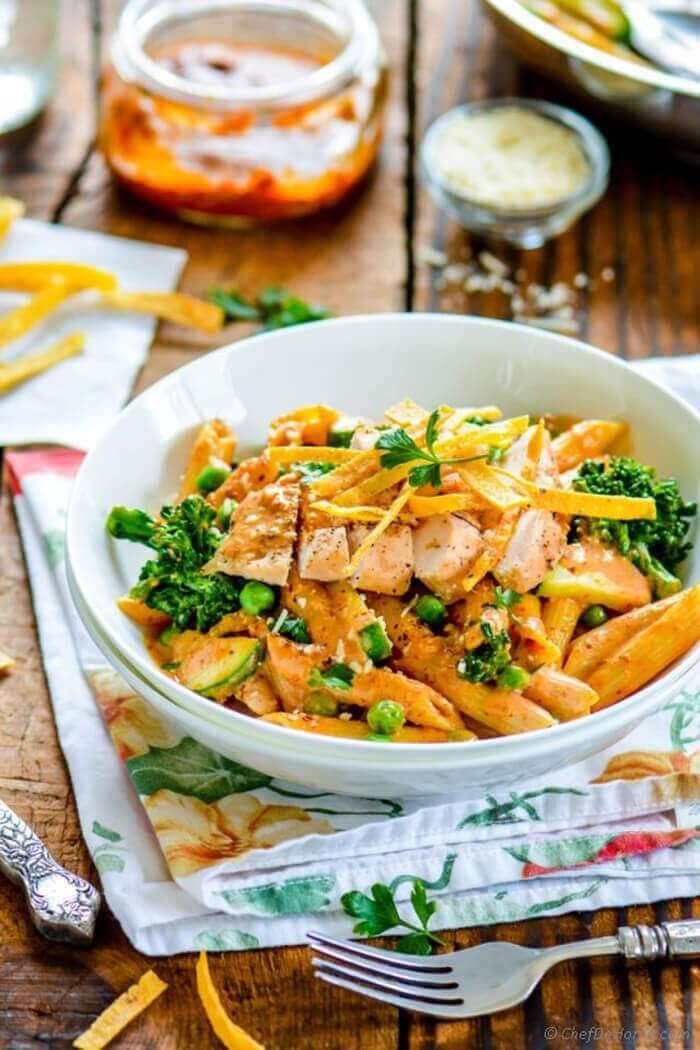 Most pasta dishes are Italian or Asian inspired creations, which makes this recipe a little more unique. If you're craving a Mexican-flavored pasta dish, look no further! The creamy chipotle sauce has just the right amount of heat, tempered by the more neutral brown rice pasta. For this creamy sauce, you'll want to use smaller pieces of pasta to really soak it up. This is a very heavy, high-calorie pasta dish that's perfect comfort food, but the addition of green vegetables and lean chicken breast give it some vitamins and protein that your family will love.
Gluten-Free Pasta Dishes for Any Occasion
Following a gluten-free diet doesn't have to mean you must give up all your favorite comfort foods. With the growing popularity and availability of gluten-free pastas on the market, your favorite dishes can be tweaked to suit all your dietary concerns. Whether you're looking for a hearty, filling dinner for cold nights or a light, summery pasta salad recipe, this list has whatever you need. From vegan dishes to meat-heavy fare, there's something for you and your family. Many of these recipes can be made in bulk for future meals, or scaled down for a romantic meal. From easy recipes to whole-day affairs, you'll find your new favorite pasta dish on this list!