50 Gluten-Free Fast Food Recipes You Need to Add to Your Menu
Perhaps one of the biggest challenges of being gluten-free is finding enough gluten-free fast food recipes to keep you feeling satisfied. When you're not prepared, it's all too easy to slip back into bad habits, reaching for convenience instead of doing what you know is right for your body. Following the gluten-free diet means that you need to take a bit more care in food preparation. You can't always rely on ready-to-eat foods. Of course, boredom can be another big challenge.
Break Out of Your Rut with 50 Gluten-Free Fast Foods
We know how difficult it can be to prepare quick meals using gluten-free foods. That's why we've complied this list of gluten-free recipes that are easy to make. You'll find a good blend of breakfast dishes, side dishes, and main courses. Take the time to tour our list and you're sure to find quite a few new meal ideas.
1. Paleo Avocado Tuna Salad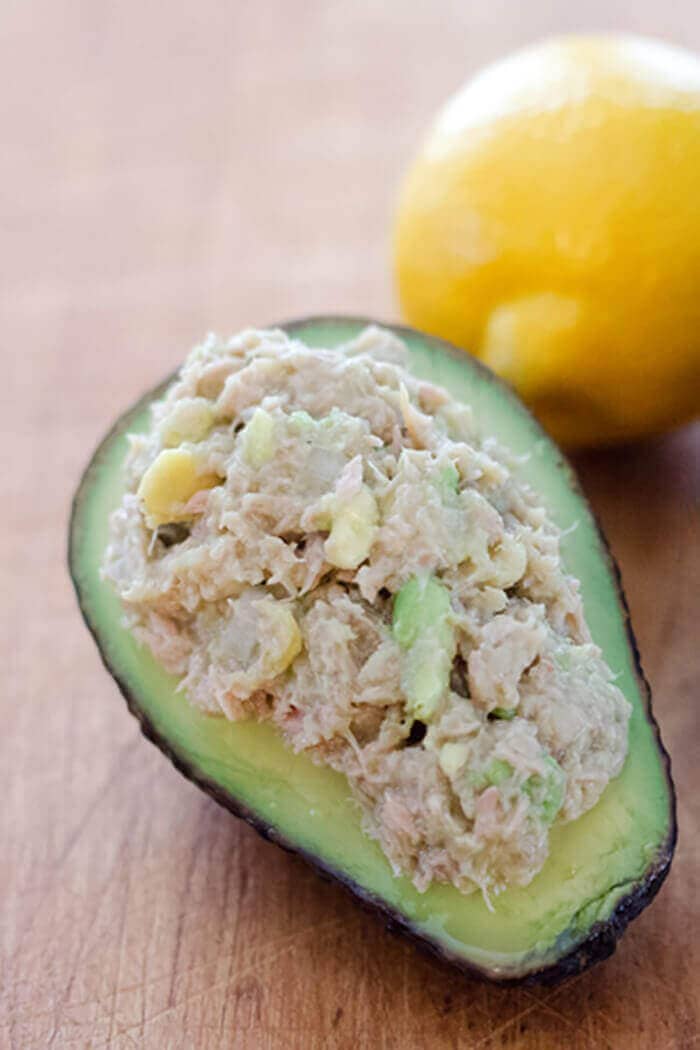 The best gluten-free fast foods require no cooking at all, and you'll find this is true when you make up this delicious avocado tuna salad. Unlike the traditional tuna salad, which uses gobs of mayonnaise, you'll get that same creaminess from the more nutritious avocado. Serving them in the avocado bowls is both convenient and beautiful, but you can also consider using the tuna salad in a gluten-free wrap or as a protein-boost for a more traditional salad. No matter how you serve it, the results are delicious.
2. Heirloom Tomato Avocado Caprese Salad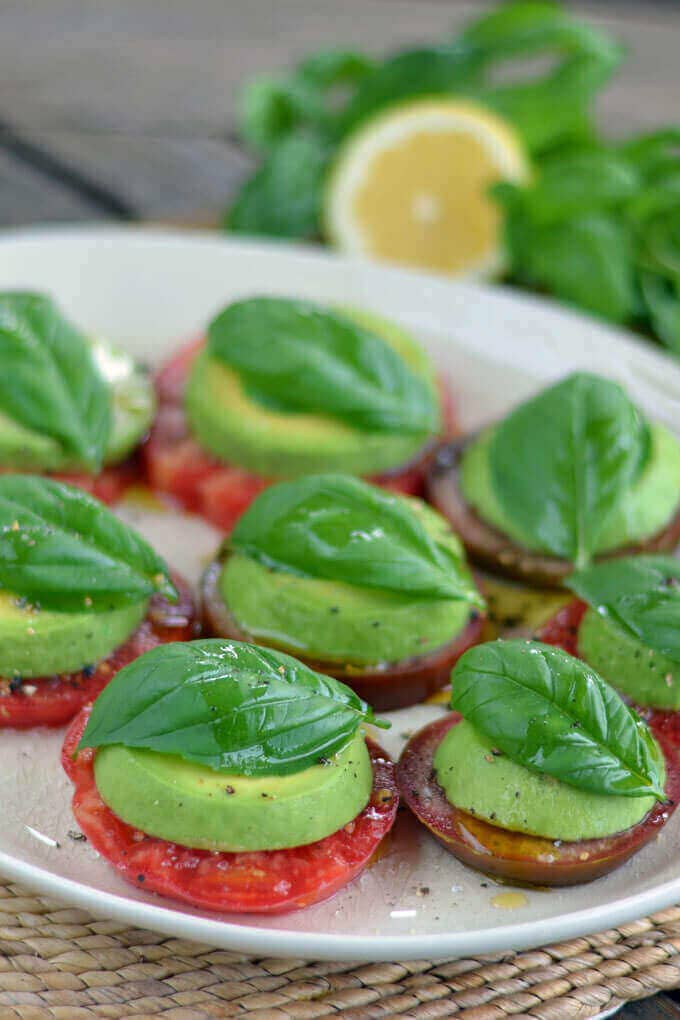 When the gardens – or stores – are bursting with the ripe heirloom tomatoes of summer, you'll be looking for new ways to enjoy the flavor. This offers a healthier twist on the classic caprese salad. Traditionally, you'd use slices of mozzarella in this dish, but you'll find that the cheese is replaced with avocado in this recipe. While mozzarella is a gluten-free food, there's nothing wrong with changing things up a bit. If you don't have fresh basil on hand, you can get by using dried basil. The dish isn't quite as pretty, but it will still be bursting with the flavor you're seeking.
3. Greek Chicken Salad Recipe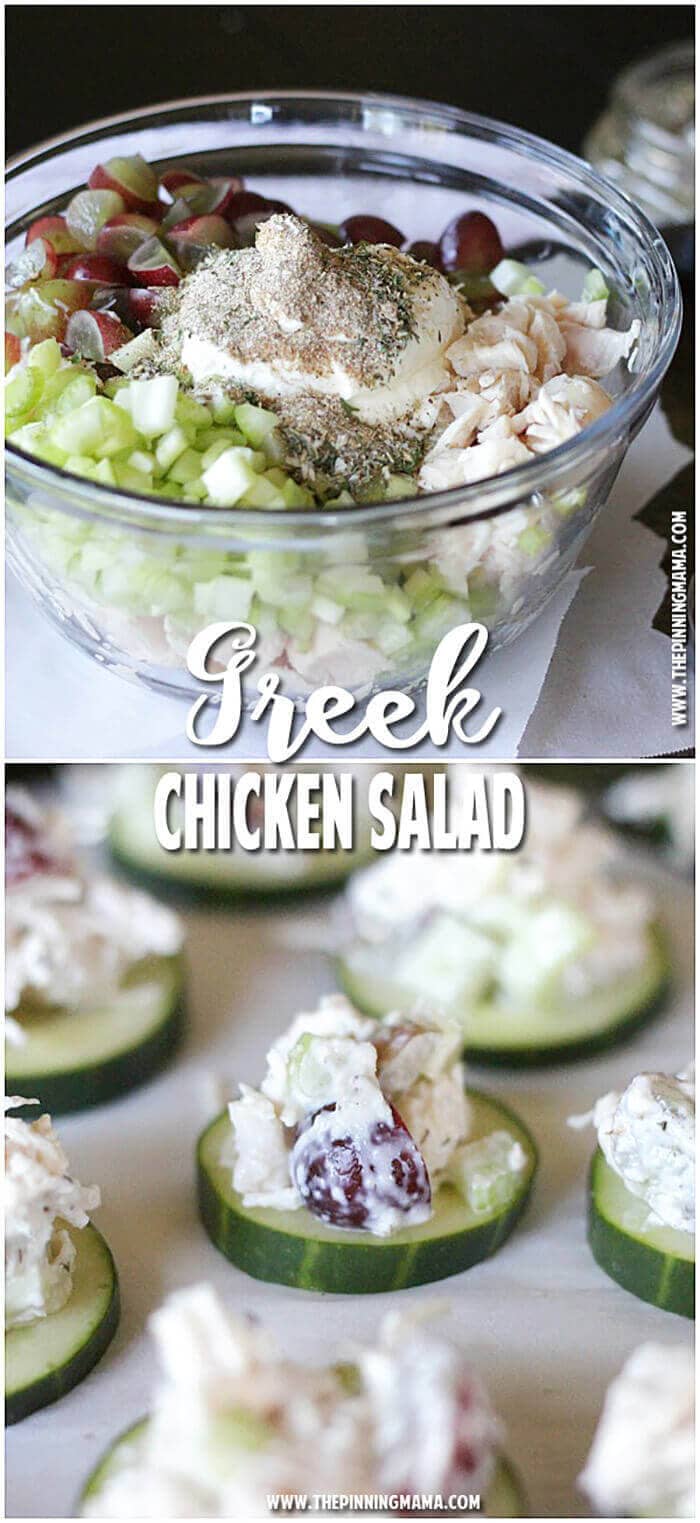 This gluten-free fast food recipe works nicely if you've got some leftover baked chicken in the fridge. The chicken gives you the protein you need to feel full. Celery gives it a bitter crunch that's balanced out with the sweetness of the grapes. Again, once you've made this dish, you can serve it up in a variety of ways. This blogger shows it served in small dollops on top of slices of cucumbers. That would make for a nice appetizer at your next party. On a daily basis, you can eat it as a small side dish or on some gluten-free crackers for a no-fuss solution. This will keep in your refrigerator for a few days, so those living along shouldn't feel intimidated by the large amount.
4. Easy Soft Flatbread Recipe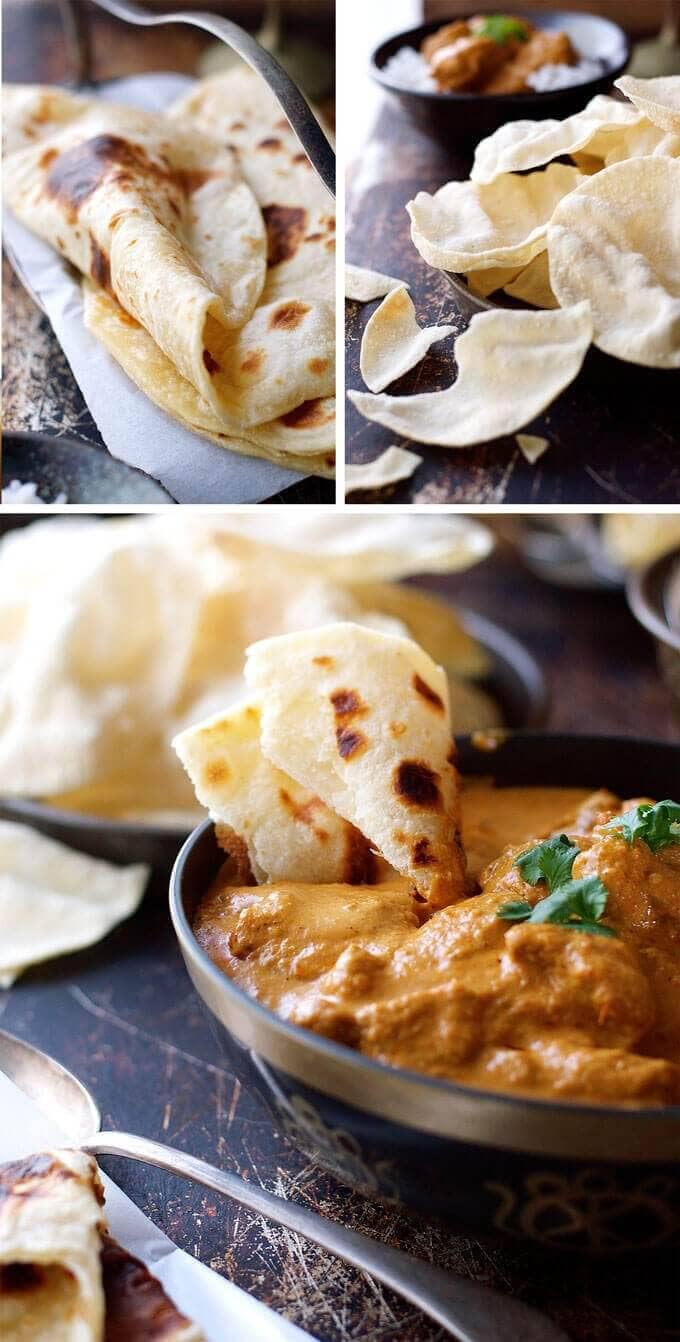 Fresh bread is hard to come by when you're looking for easy recipes, since you have to wait so long for the bread to rise and cook. Give this soft flatbread recipe a try if you're missing bread and are short on time. While the recipe here calls for regular flour, you can make this gluten-free by using a 1-to-1 gluten-free flour blend, but it's important to use real butter and milk rather than vegan substitutes. The dough will keep in the refrigerator for a few days, so you can make a fresh piece when you want it.
5. 5 Ingredient Quinoa Superfood Bowl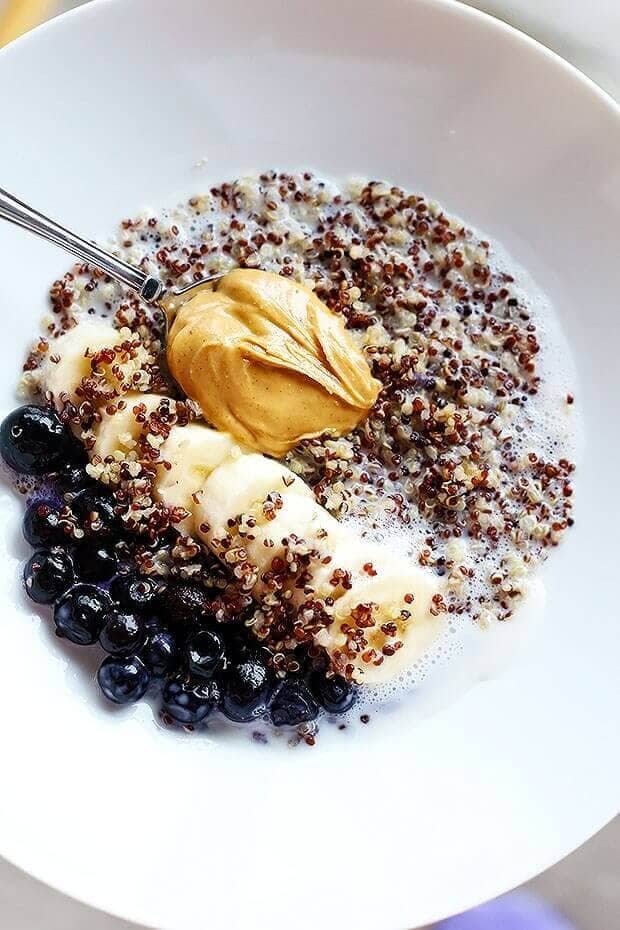 Breakfast can get boring. There's bacon and eggs, fruit and vegetable smoothies, and oatmeal. Making gluten-free pancakes is often a bit more than you want to handle during the morning rush. Switch things up a bit using this fast food idea. It uses quinoa rather than oatmeal for extra protein, but gives it a lot of flavor by including bananas, blueberries, and peanut butter in the mix. You'll find that it gives you just the boost you're looking for, and you can easily enjoy this hot or cold.
6. Ham Quiche Cups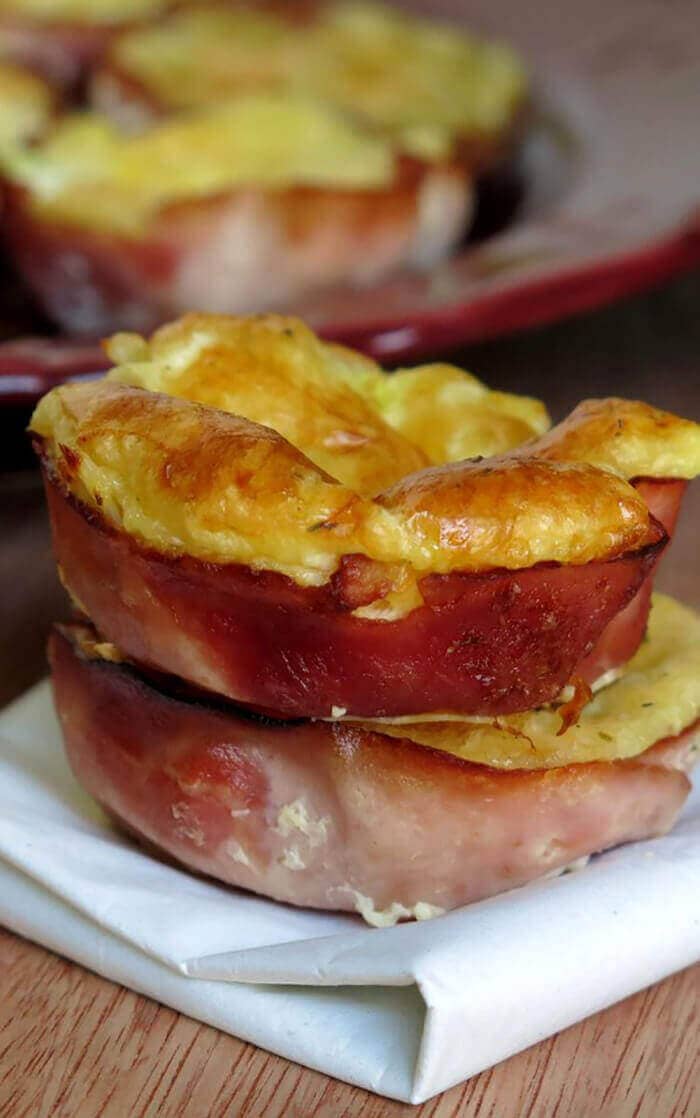 Whether you're looking for a good on-the-go breakfast or just want a nice mid-day boost, you're going to love how easy it is to make these little ham quiche cups in your kitchen. Traditional quiche has a crust that contains gluten, but this version uses slices of ham as a sort of muffin liner to make the mini-quiches. With the extra burst of flavor you get from using Swiss cheese and spices, it's the perfect savory food to enjoy any time. Make up a large batch on the weekend to last you through the week.
7. Sweet and Sour Chicken Egg Roll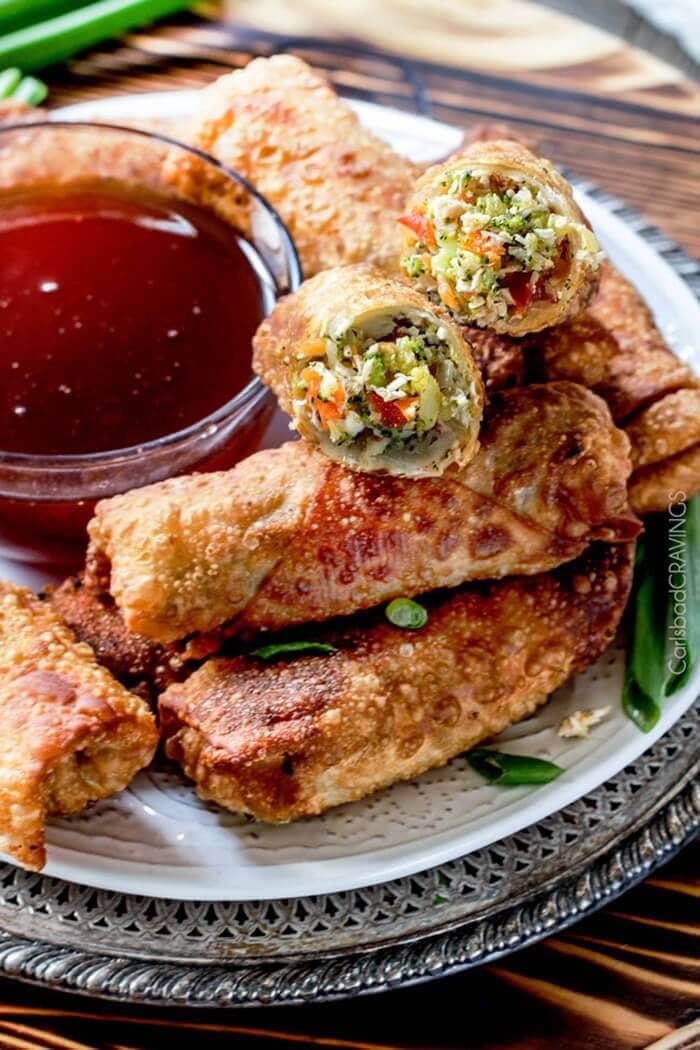 The way this gluten-free recipe is written might take more prep time than you'd like when you're looking for the best fast food recipes, but you have to think a bit beyond the recipe itself. Rather than whipping this up from scratch, you could take the idea and use it to use up your sweet and sour chicken leftovers. It's a good way to take a smaller amount of leftovers and turn it into a filling meal for two. Just make sure to use gluten-free egg roll wrappers. For instance, you might look for rice paper to use instead of the traditional wrappers.
8. Grilled Salmon Burgers with Avocado Salsa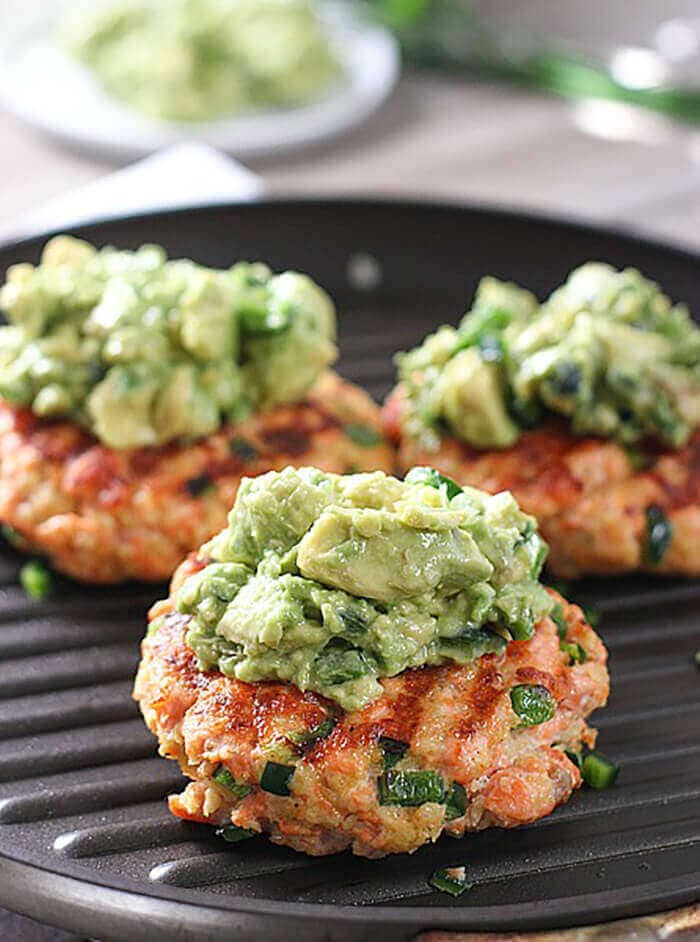 Salmon burgers are a nice twist when you're looking for something different than traditional beef burgers, and they're surprisingly easy to make from scratch. Simply chop up salmon without the skin and mix it up with a binding ingredient like panko crumbs. The dollop of avocado salsa on the top of the burgers makes for a very unique taste, so you won't feel like you're missing out when you don't get to eat the burger with the bun. If you're looking to make these even easier, consider making the patties and freezing them either before or after cooking. You'll then have a nice burger ready to go at a moment's notice.
9. Easy Baked Chicken Nuggets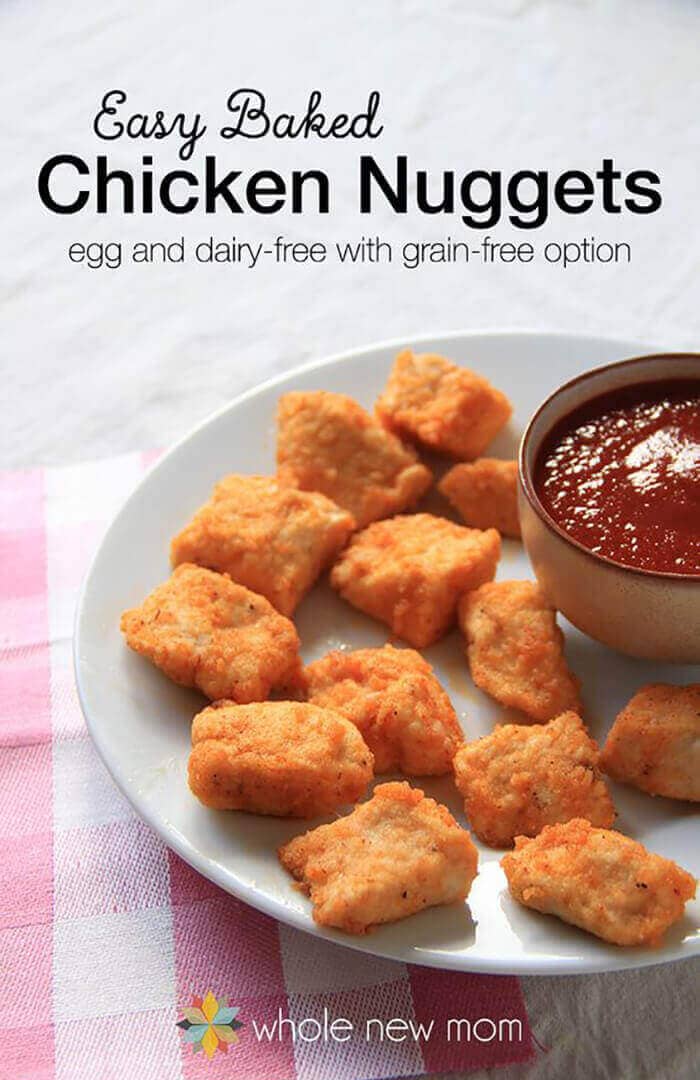 Chicken nuggets are kid-friendly and easy to make, but most of the versions you'll find in the freezer aisle contain wheat-based flour. Fortunately, this little recipe is one of the best fast food recipes because it's so easy to make. You simply need to coat the chicken with the gluten-free seasoning blend, then bake them in the oven. Also, since these are baked rather than friend, you're saving yourself all the extra fat that comes along with frying your food.
10. 5 Minute Granola Bars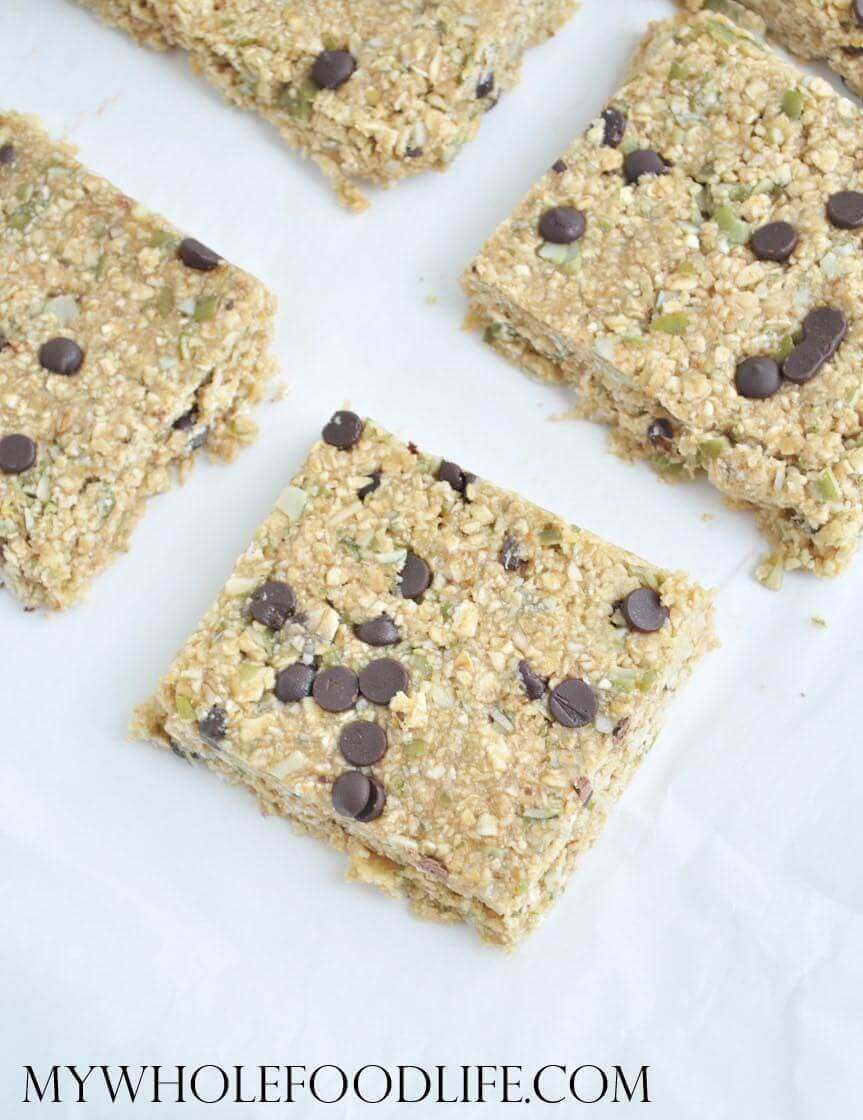 This quick and easy gluten-free fast food recipe is the perfect solution for those who need some snack ideas or breakfast foods that are easily portable. Using a few simple ingredients that you probably already have in your kitchen, you're able to make your own granola bars. Best of all, homemade versions are a bit more nutritious than the store-bought versions, which tend to be full of sugar and surprisingly high in calories. Remember that oatmeal is not a naturally gluten-free food, so you'll have to be sure that you're buying a gluten-free version at the store when you shop.
11. Slow Cooker Pineapple Pulled Pork Tacos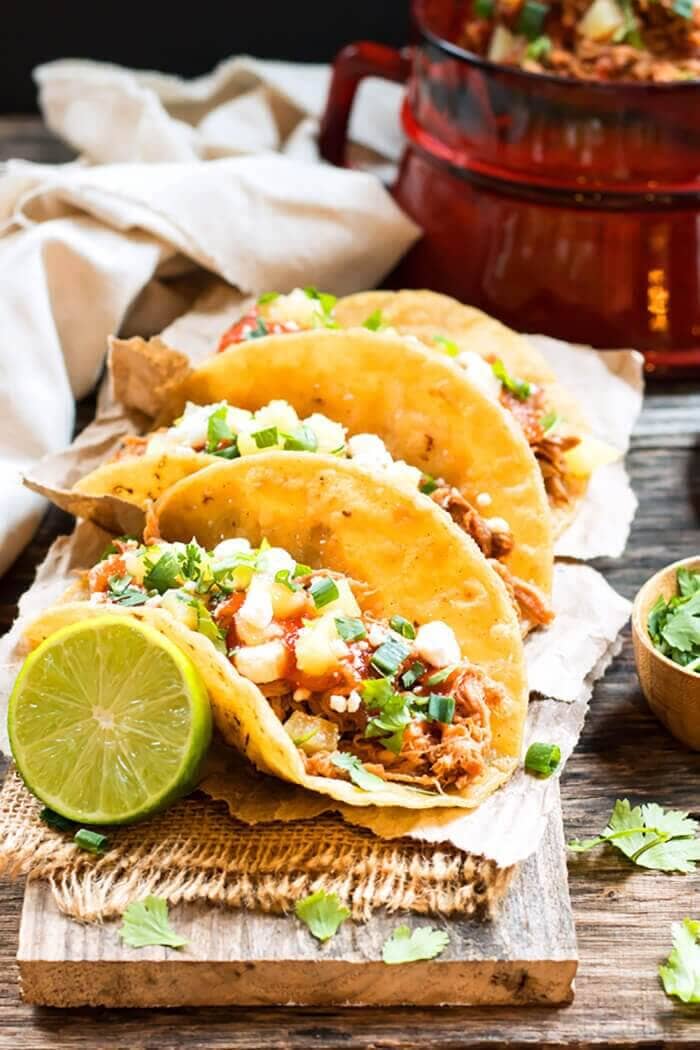 Whether you're short on time or don't want to turn on the oven, the slow cooker can be your best friend for healthy meals. In this gluten-free fast food recipe, the pork has a spiciness that is a nice contrast to the sweetness you'll find in the pineapple. The food cooks on its own in the slow cooker, and you simply need to put the tacos together when you're ready to eat. Note that corn tortillas are generally gluten-free but can be contaminated at the source. If you have a serious gluten allergy, it's smart to seek out taco shells that specifically mention being gluten-free.
12. Jamaican Lentil Patties (Gluten Free, Vegan)
If you read the title and thought this would be another veggie burger, you're wrong. Jamaican patties are more like pastries, and are typically filled with savory ingredients. These are easy to hold, so they're nice if you want something to eat in the car on your way to work. They also heat up nicely. Use this fast food idea when you're ready for a big change, as it's not like anything you're probably used to eating. If you like this version, you could start experimenting with other fillings as well. Beef patties are very popular.
13. Paleo Tuna Avocado Boats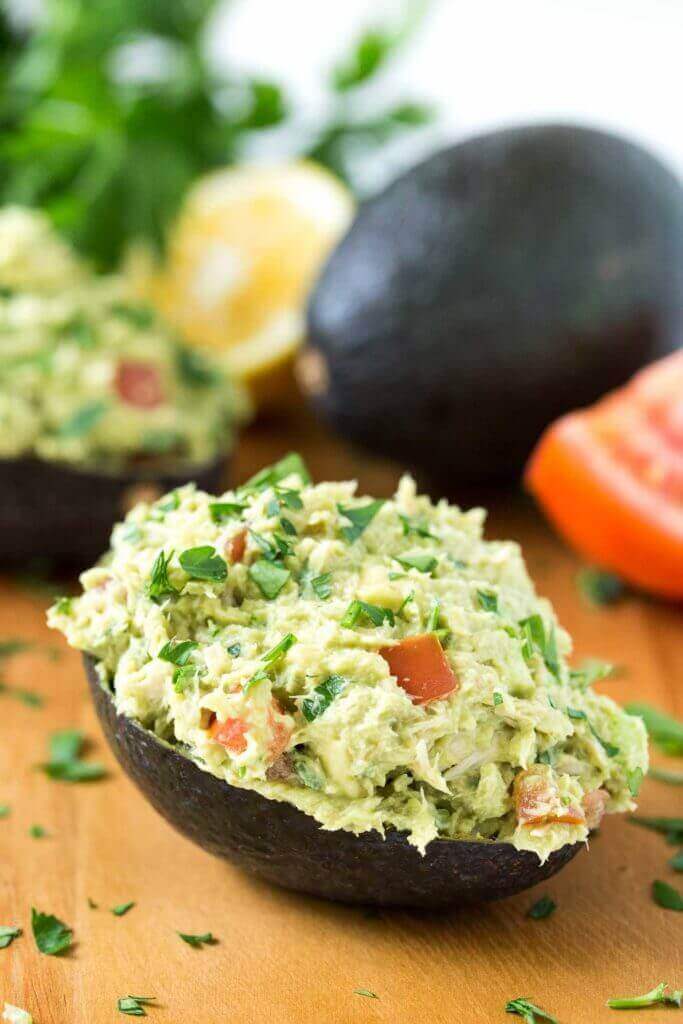 These tuna boats are full of flavor and good for you. The easy recipe uses the skin of the avocado as a small bowl – or boat – which makes for a nice presentation. Kids may even be more likely to enjoy this dish simply because of the name and way they're served. Fresh parsley is one of the key ingredients in this gluten-free recipe because it really gives the mixture a distinct taste. You should also realize that this could be a highly versatile recipe. If you don't have all of the ingredients on hand, you could easily make a few substitutes. For instance, you might use chicken instead of tuna or green peppers rather than celery.
14. Homemade Arepas
Arepas are a type of bread that's popular in Colombia and Venezuela. With this gluten-free fast food recipe, they're easy to make, and you can use them as a simple substitution for bread. For instance, you might serve them as an alternative to dinner rolls or you could use them as an alternative to sandwich bread or hamburger rolls. When you look at the number of ways that you can use them for different meal ideas, it's easy to see why you might want to keep this recipe posted on your refrigerator.
15. East Homemade, Vegan and Yeast-Free Flatbread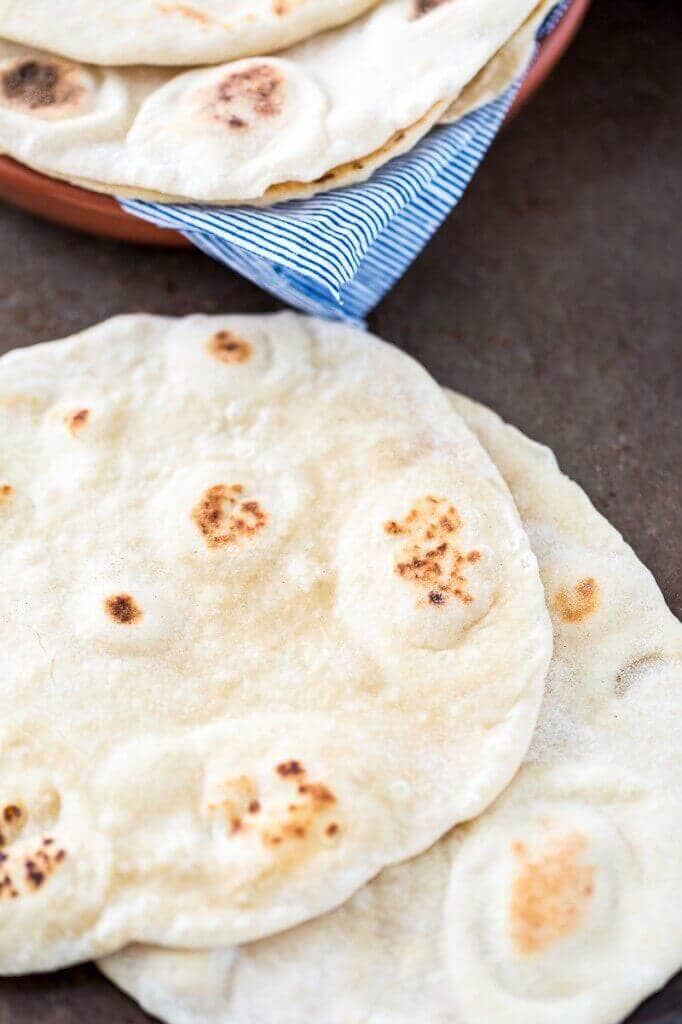 Anyone following the gluten-free diet knows how difficult it can be to get by without eating bread. It's so prevalent. Fortunately, gluten-free flatbreads are easier to make than you might think, so give this recipe a try. Simply take the basic recipe and substitute a gluten-free flour blend to make them truly gluten-free. The finished product will stay fresh in your refrigerator for a few days, so think about all of the ways you can use the bread. Try using it for sandwiches, as naan served with curry, or as a base for your favorite pizza toppings. No matter how you slice it, this flatbread is delicious.
16. 3 Coconut Flour Mug Cake Recipes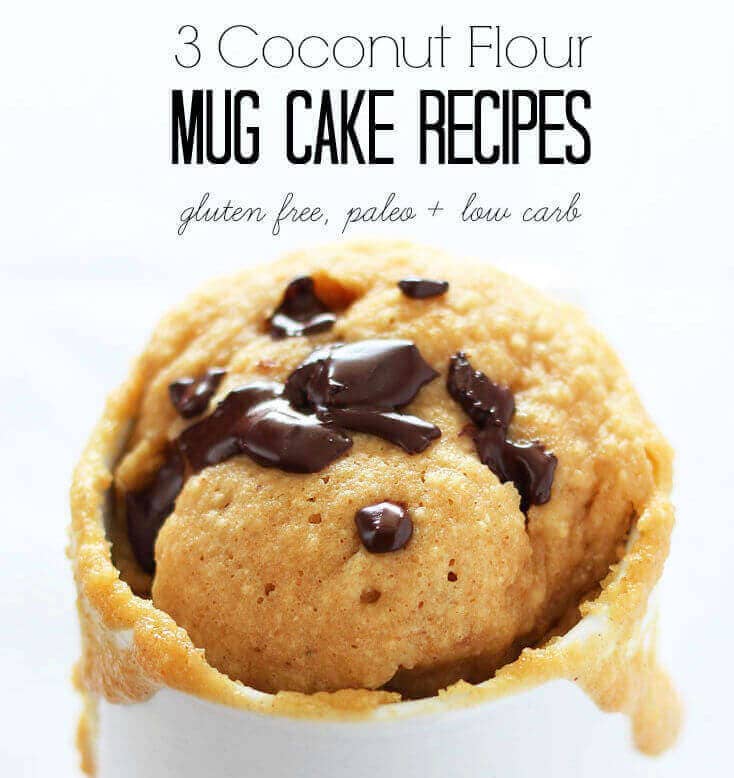 The best fast food recipes aren't necessarily the ones that are super-healthy or meant to be a meal. Sometimes, the big treat of fast food is getting something decadent. Many desserts and other treats are off-limits on the gluten-free diet, but you'll be able to have your cake and eat it too when you try these recipes. They use coconut flour rather than wheat, and with peanut butter, chocolate, and pumpkin variations on this theme, you'll be able to easily switch things up. If you've never tried a mug cake before, this is a good place to start.
17. Jamaican Jerk Black Bean Tacos with Roasted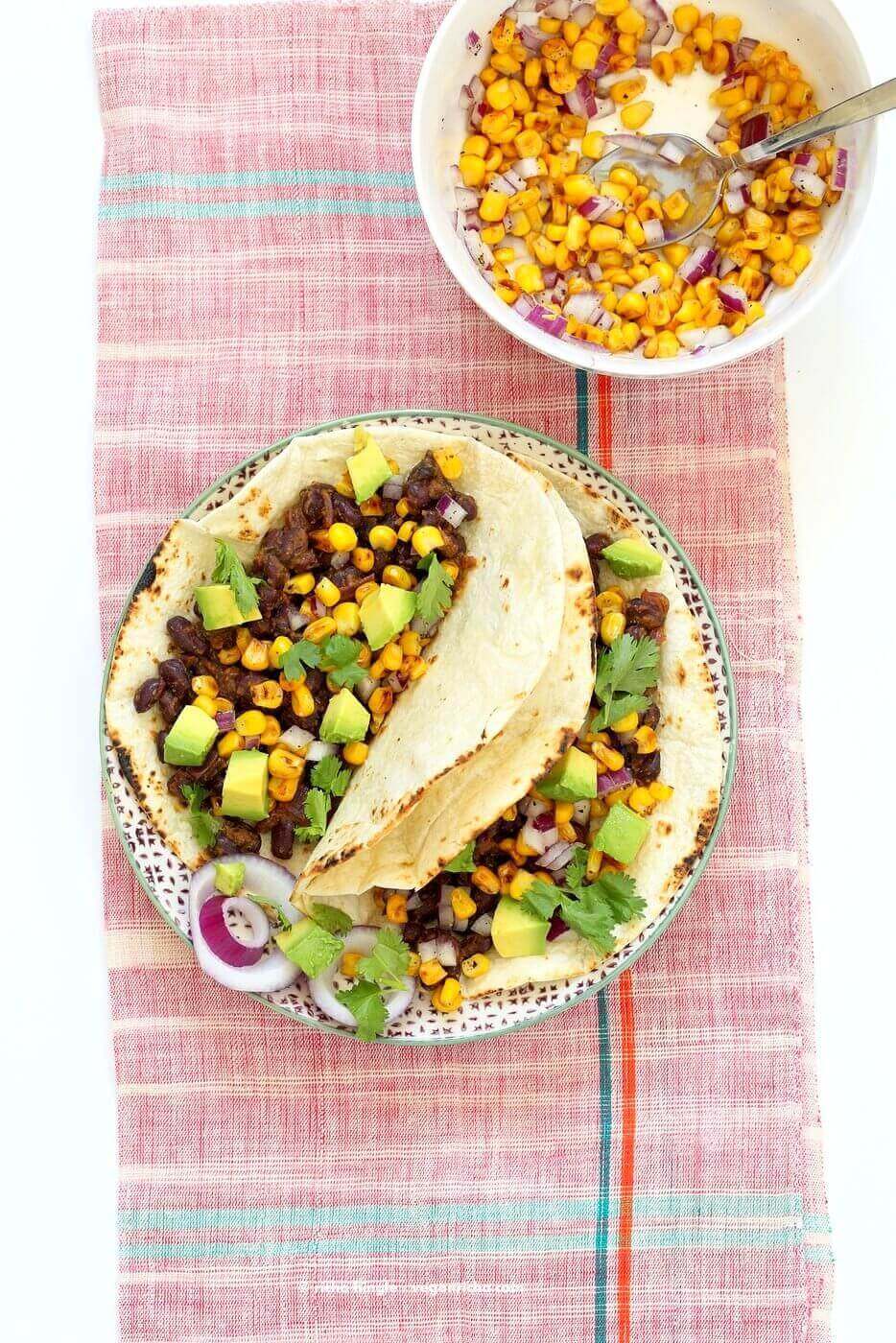 By using canned black beans and a pre-mixed Jamaican jerk spice blend, you can easily whip up these tacos in no time at all. They're perfect for those times when guests arrive and you have no idea what to feed them. Use gluten-free tortillas if you need them to be gluten-free, but it's fine to save some money with regular tortillas if you're serving a crowd that doesn't follow a gluten-free diet. Take the time to roast or grill the corn, though, as this adds a distinctive flavor to the salsa that tops the beans.
18. Quinoa Crusted Onion Rings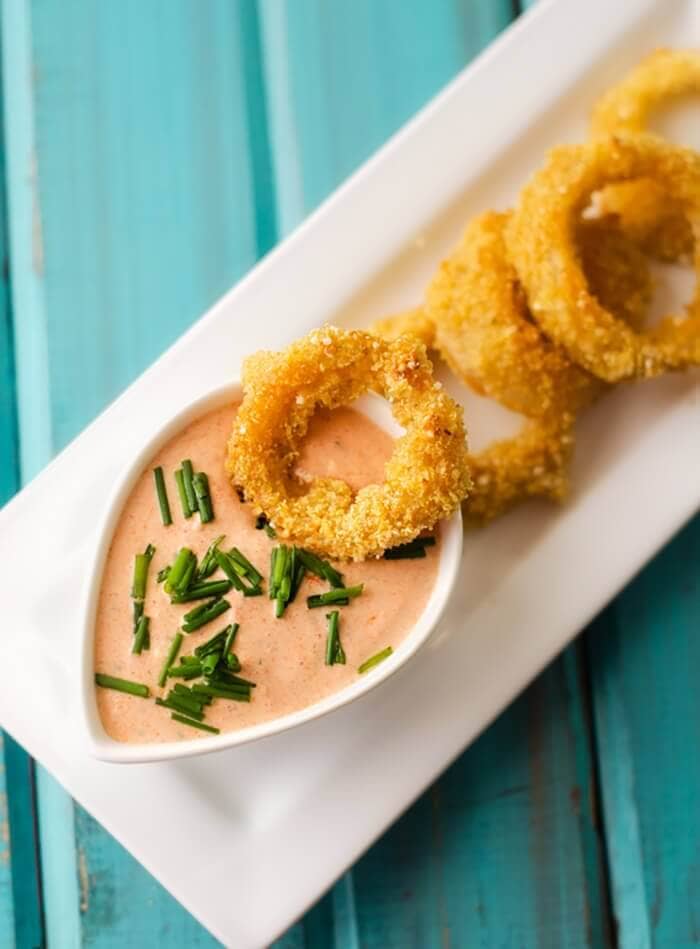 Onion rings are a classic side dish or appetizer, but they're typically loaded with fat from the frying as well as the bread crumbs that you can't eat if you're gluten-free. This gluten-free recipe is pretty easy to make and saves you some calories by using the oven rather than the deep fryer. The coating is made from quinoa flour and quinoa flakes, so there's a new taste to them that you're bound to love. Since they come out of the oven so crispy, most people won't even miss the crunchiness from the fryer.
19. Yeast Free Gluten Free Pizza – Two Ways


Whether you're looking for a yeast-free pizza because you have trouble digesting yeast or simply because you don't have any on hand, you're going to find that this fast food idea is ideal for those times when you need to whip up a crowd pleaser at a moment's notice. After all, everyone loves pizza. Using the gluten-free bread flour is the key to getting a pizza dough that looks and almost tastes just like something you'd get from the local pizzeria. Since the dough doesn't have yeast, you don't have to worry about the time it takes to wait for it to rise. You can start this recipe as soon as you think that pizza sounds good.
20. The Best Vegan Broccoli Salad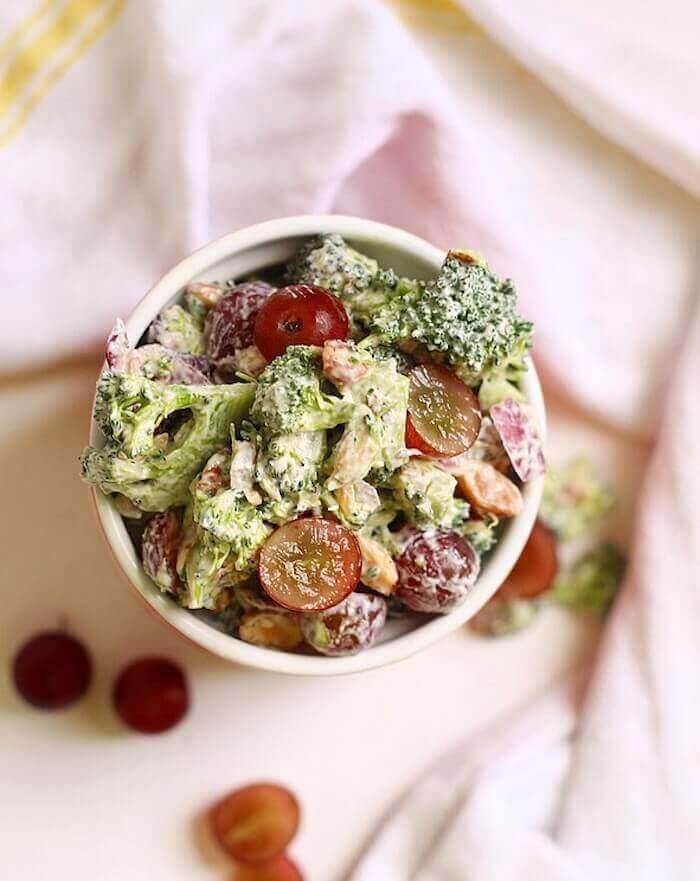 Mayonnaise is a staple ingredient in most broccoli salad recipes, giving it the creamy taste you expect. That's a bit hard to get in a vegan version, but this gluten-free fast food recipe doesn't disappoint. It uses raw cashews to get the creaminess, along with a sweet and savory blend of spices. The dressing alone might be to die for, but the combination of other ingredients – broccoli, grapes, and dried cranberries in particular – make this dish really stand out. It's perfect for potlucks, but you can also make a batch to last you throughout the week.
21. Bacon, Potato, and Spinach Frittata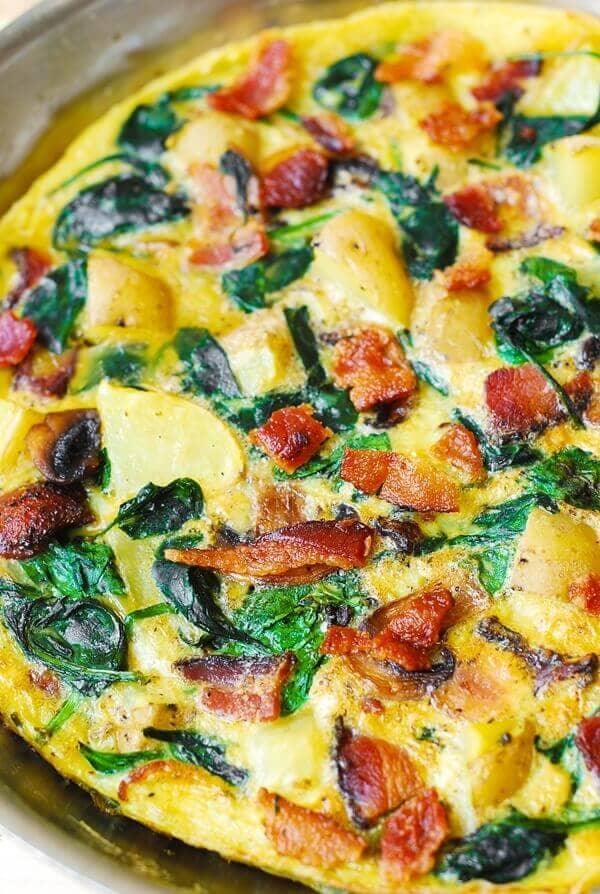 This gluten-free fast food recipe isn't just easy to make. It also tastes delicious and looks a lot more complicated than it really is. It's a filling dish that could work well for a Sunday brunch with the family or simply act as a special treat during the middle of the week. Once you've learned how easy it is to make a frittata, you'll find yourself experimenting with other ingredients. Try this one with kale or a different kind of potato as well.
22. Instant Chia Pumpkin Pudding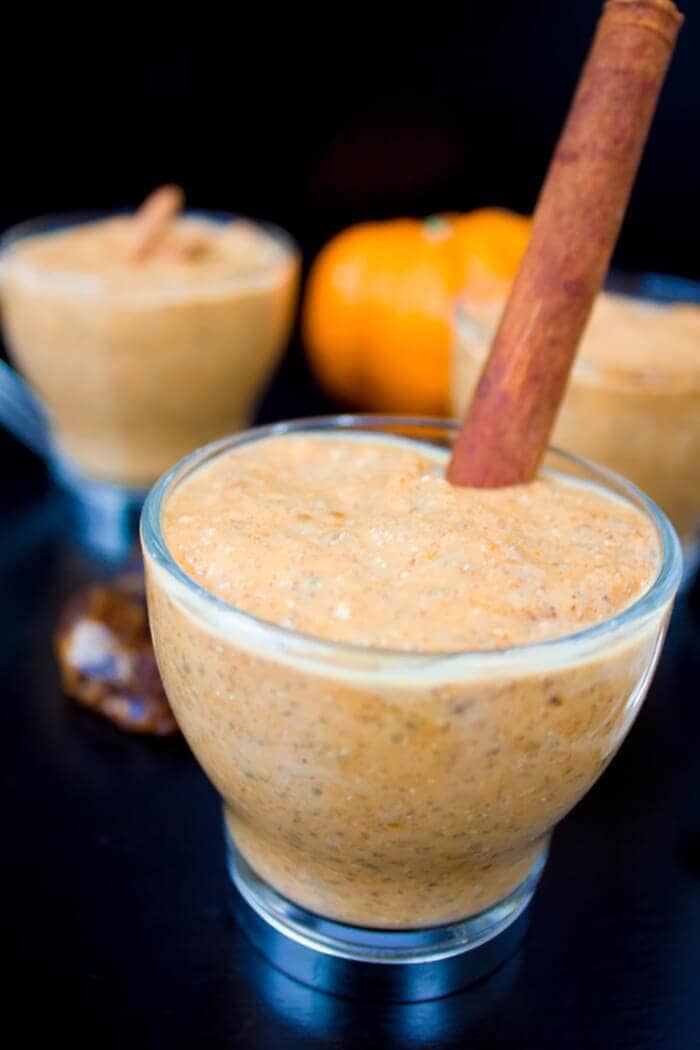 If you follow the gluten-free diet and haven't tried chia pudding yet, you're really missing out. Healthy chia seeds absorb liquids, turning into a sort of thick jelly. In this case, the chia is mixed with pumpkin and pumpkin pie spices, giving it a great fall flavor. The texture of chia pudding is slightly different from regular pudding. It's a bit more like tapioca. Still, it's a no-guilt way to treat yourself. In fact, while this works well as a dessert to go with just about any meal idea, you could even eat it for breakfast on its own and still feel pretty good.
23. Zucchini Greek Yogurt Pancakes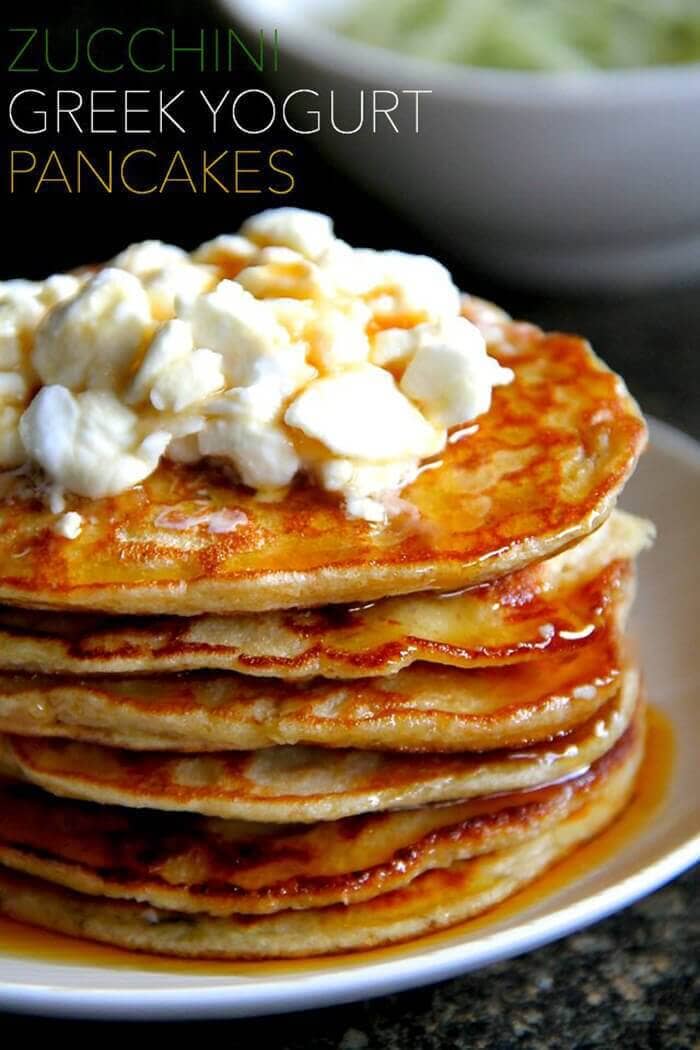 You know that vegetables are healthy, but it can be hard to eat as many as you really should. That's why you'll love squeezing in a bit of veggies with these delicious pancakes. While pancakes can typically take a fairly long time to make, you're able include this version in with other gluten-free fast foods because the recipe only makes a single serving. That's good news for anyone living alone and craving pancakes. You won't have to spend time flipping a ton of pancakes you're not going to eat right now. With six small pancakes included in just one serving, you're sure to feel full for the entire morning.
24. Clean Healthy Buddha Bowl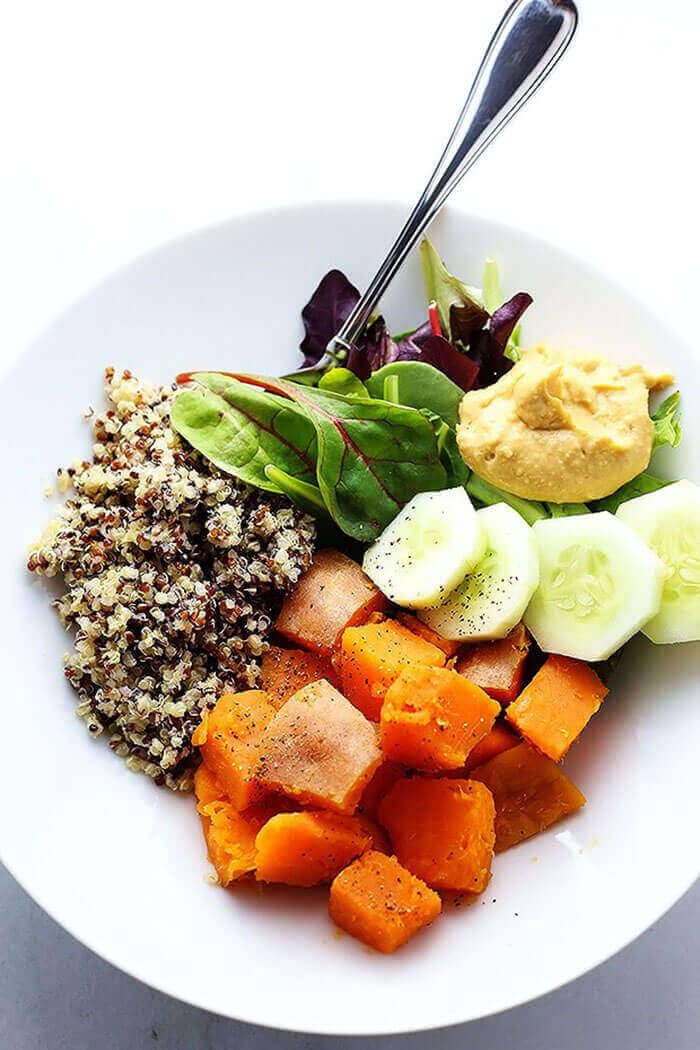 A Buddha bowl is simple clean eating at its finest, and this basic recipe doesn't disappoint. One of the best ways to create gluten-free fast foods is to prep ingredients like quinoa when you have the time, then keep them in the refrigerator to pull out when you need them. This uses quinoa, sweet potatoes, and a few fresh veggies to create a filling meal in a bowl. Many people like to drizzle their Buddha bowls with a dressing, but it's not necessary if you like to keep things basic.
25. Cauliflower Crust Stromboli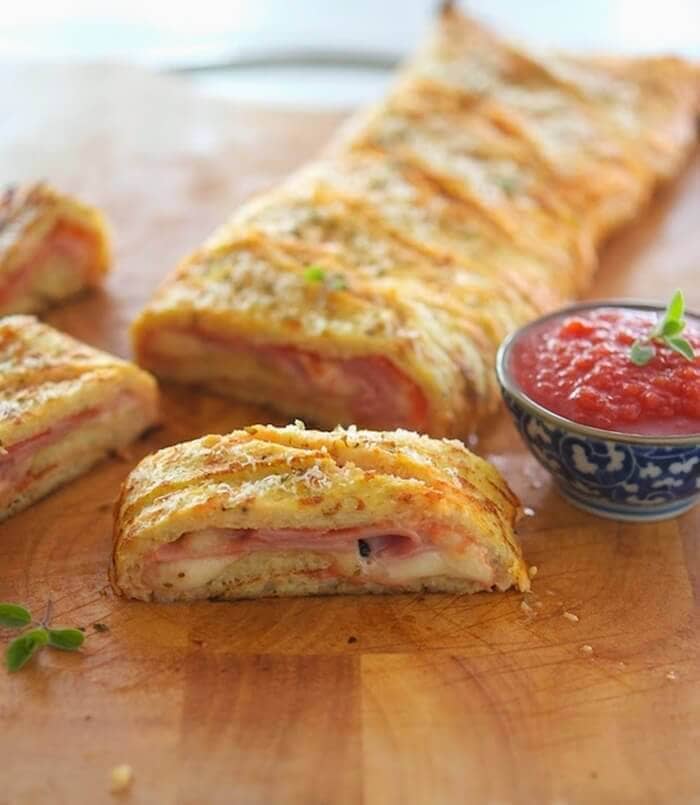 Cauliflower crust is a popular gluten-free recipe for those looking for alternative pizza crusts. In fact, cauliflower has proven its worth as an incredibly versatile vegetable. You'll be surprised by how well this crust holds up when you make the Stromboli. You do have to prep and cook the crust before you get started, but once you have that part made, it's easy to add the fillings you like and bake it up. Use this as a main dish for your next dinner party and everyone will be impressed with your prowess in the kitchen.
26. Pear Dutch Baby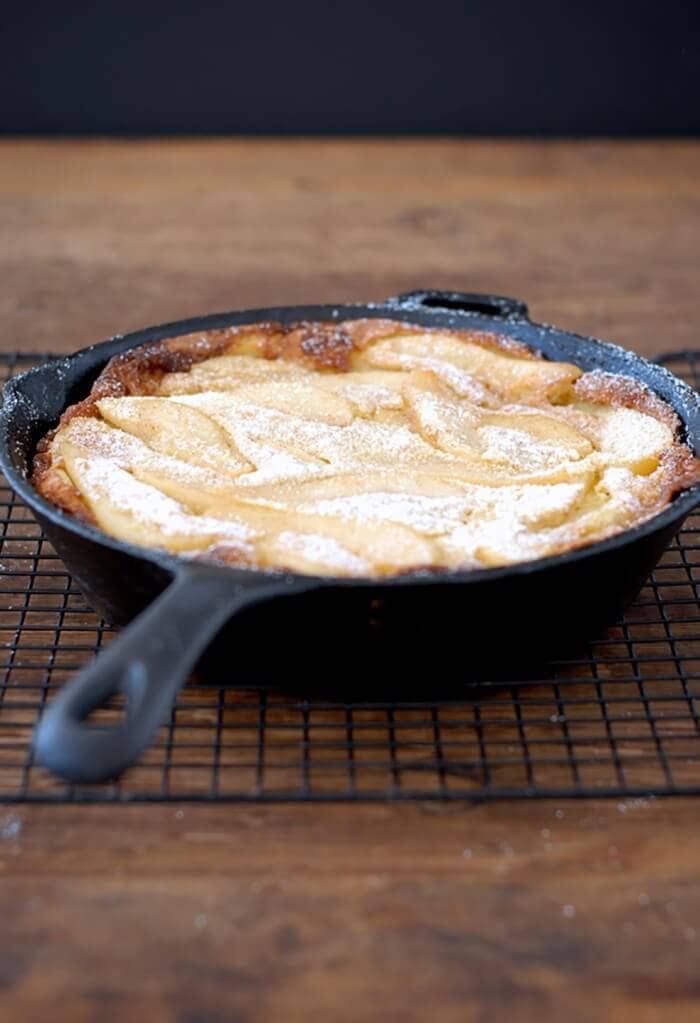 Try out this fast food idea when you're looking for a fruity dessert that will appeal to everyone. It's perfect for using up pears when they're in season. Cooking them with a rich blend of spices really makes for a treat. If you don't have pears around, this recipe will work just as well with apples or other types of fruits. What's especially nice about this gluten-free fast food recipe is that it includes a mini-recipe for making gluten-free all-purpose flour from things you probably already have in your kitchen. That's one less thing you need to buy.
27. Buffalo Cauliflower Bites

Whether you've been meat-free for years or are just trying to eat less meat, you'll love this twist on the classic chicken wing. Using cauliflower instead of chicken, these bites are completely vegan, and it becomes an easy gluten-free fast food recipe by using gluten-free flour. The bite-sized pieces of cauliflower are tossed in a sauce and baked in the oven. The addition of flour in the coating means that they'll be a bit crunchy when they come out of the oven. Crispy on the outside and chewy on the inside. What's not to love?
28. The Ultimate Vegan BLT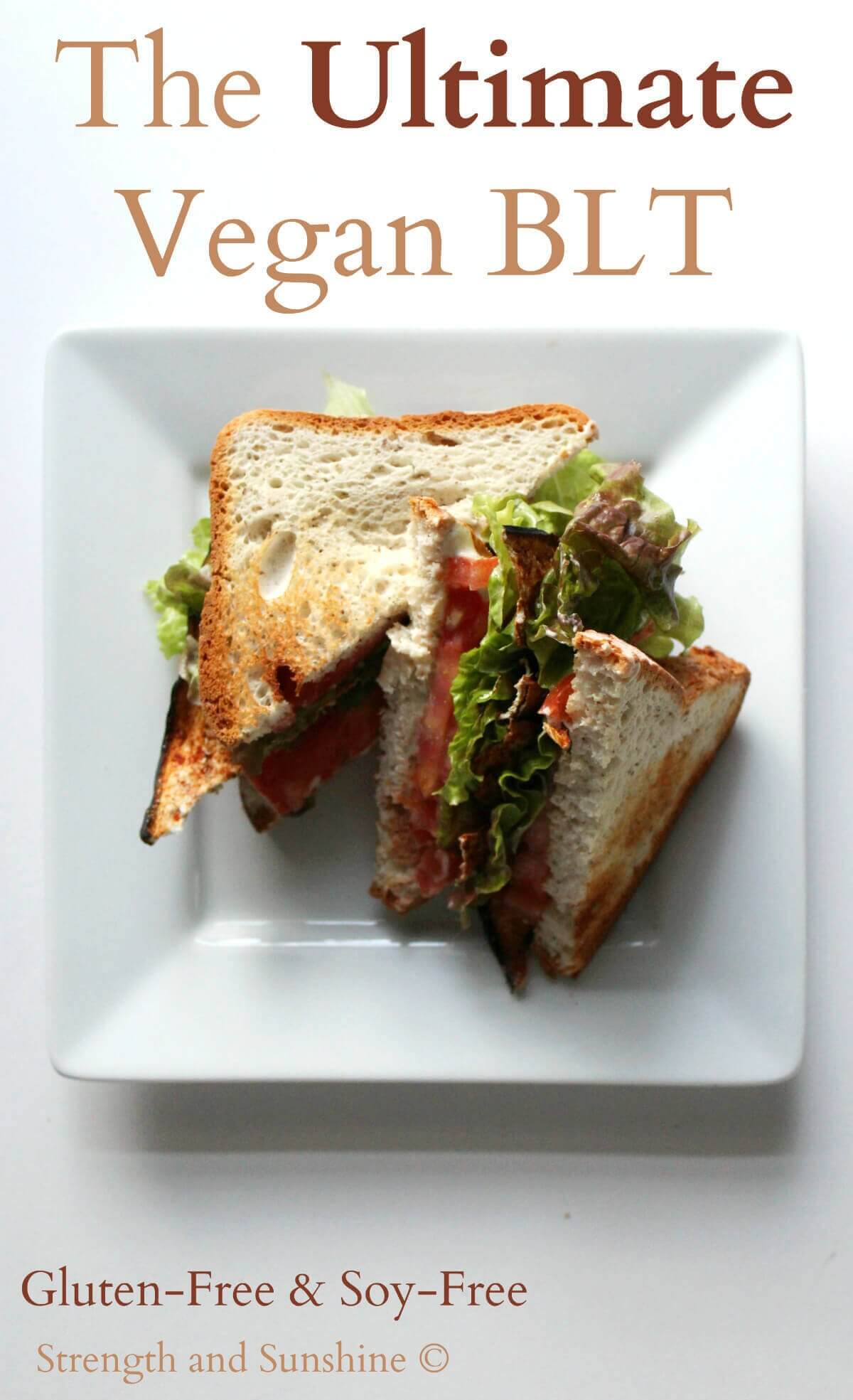 This is an easy recipe, but the bacon itself takes a bit of time. It's worth it though, if you've been craving bacon and trying to stay committed to not eating meat. The key to getting the taste right is using smoked paprika on the eggplant (which becomes "bacon"). Along with the other spices, this gives it a meatier flavor. The dehydration process crisps the "bacon" up nicely, but if you don't have a food dehydrator, you can get the same effect using the oven at a low temperature. Once you have that "bacon," use the other ingredients along with a gluten-free bread or wrap to create the perfect sandwich.
29. Crispy Oven Baked Sweet Potato Fries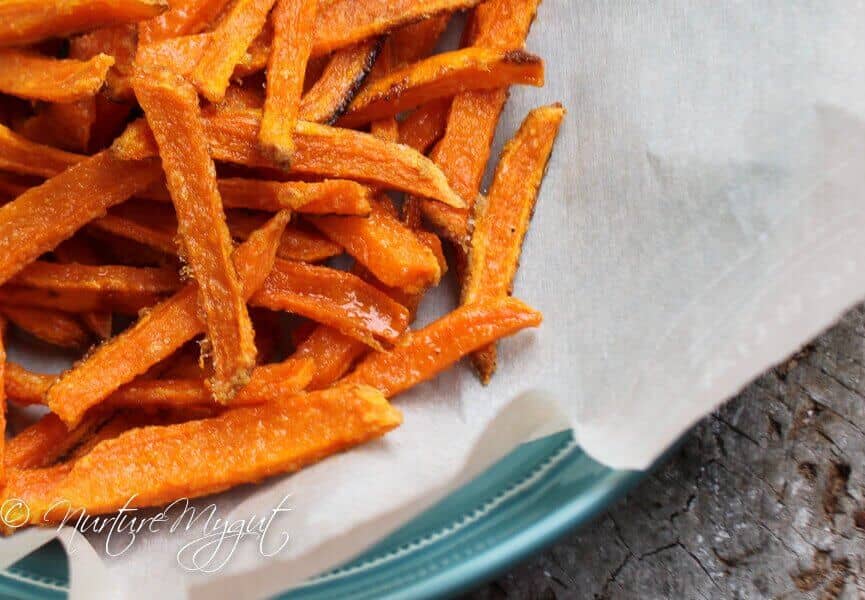 Sweet potato fries are a more nutritious version of regular French fries, but making them at home can be disappointing. In many cases, they still remain a bit soggy after being cooked, not crisping up the way you really want them to. You don't have to worry about that with this gluten-free recipe. Using the tapioca flour that's so common in the cupboards of those following the gluten-free diet, you're able to get a nice crispy outside to the fries without deep frying. The results are so delicious that even the pickiest eater will give them a try.
30. Southwest Quinoa Power Bowl With Honey Lime Dressing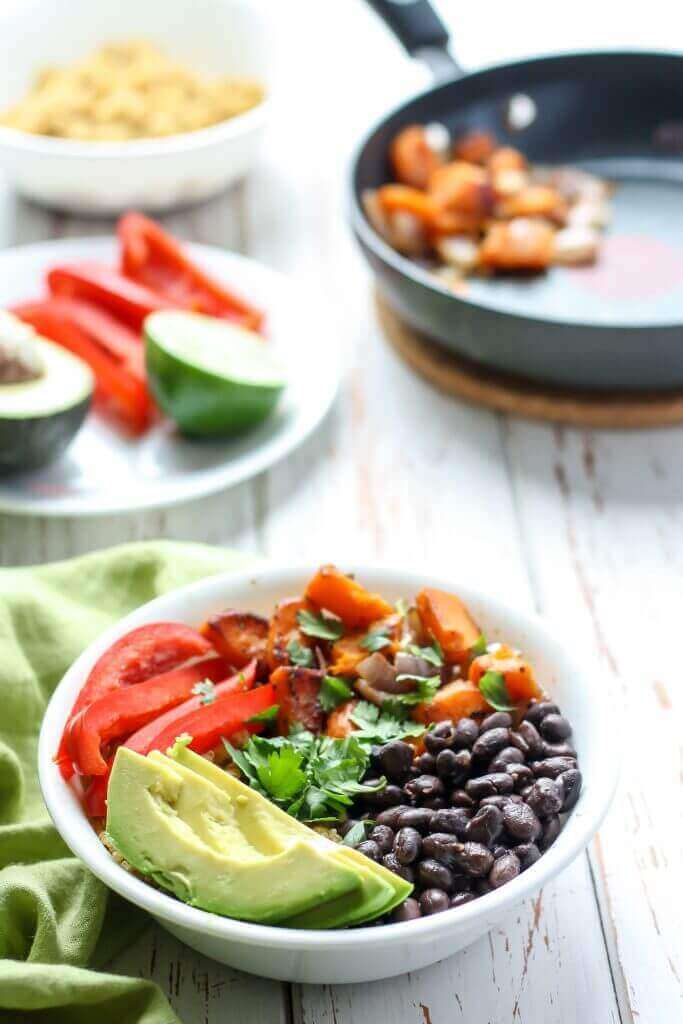 Quinoa has a unique nutty flavor on its own, but you can change that up a bit by adding some spices into the cooking water. This blogger uses an adobo flavor, but you are certainly free to choose your own favorite blend. Once you have the flavorful quinoa, you simply top it with your other favorite gluten-free foods and a delicious dressing to blend the flavors together. Use this idea to easily put together other gluten-free fast foods in your refrigerator for a filling meal that really hits the spot.
31. Make-Ahead Breakfast Potato Bowls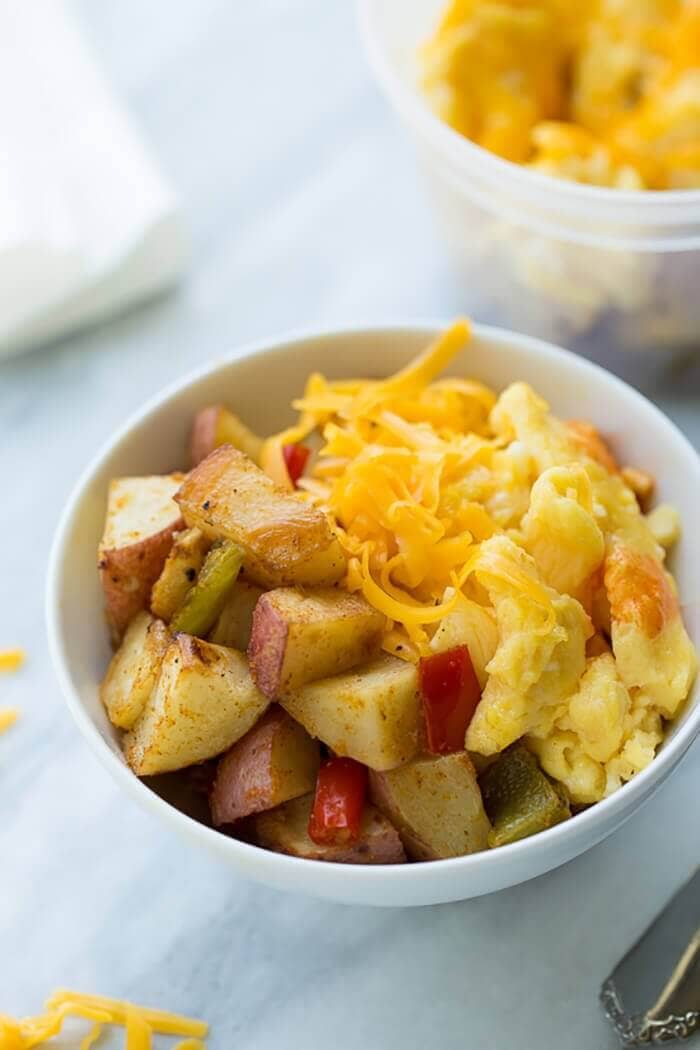 If you're into savory foods for breakfast, it can be challenging to find gluten-free fast foods that fit the bill. Roasted potatoes can take a long time to cook, and it's easy to tire of eggs every morning. This recipe might take a bit of time to prepare, but the goal is to have easy breakfasts throughout the week. With the potatoes as your carbohydrate, you tend to feel full much longer than the days when you had a bagel or donut for breakfast. Protein from the eggs and cheese on top just keeps you satisfied even longer. Make a large batch of this when you have the time so that you have nutritious meals when you need them.
32. Hawaiian Pizza Pineapple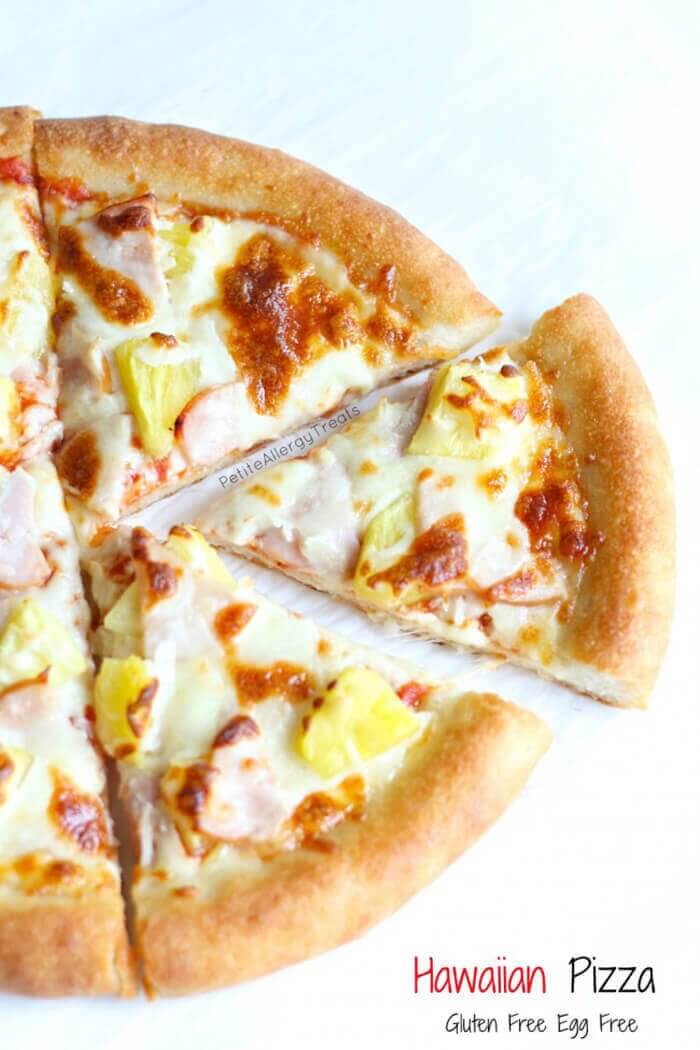 If you're ready for a new take on the traditional pizza, you're going to enjoy this meal idea. Using a gluten-free dough recipe to make the crust, along with the non-traditional ham and pineapple as toppings, you end up with a dish that has a familiar comfort while still tasting a bit different. It's tempting to save time by just putting the ingredients on the raw dough and baking it like that. After all, that's how most pizza parlors make their pies. However, you'll get much better results if you follow the directions and cook the crust a bit before adding toppings.
33. Little Debbie Eat Your Heart Out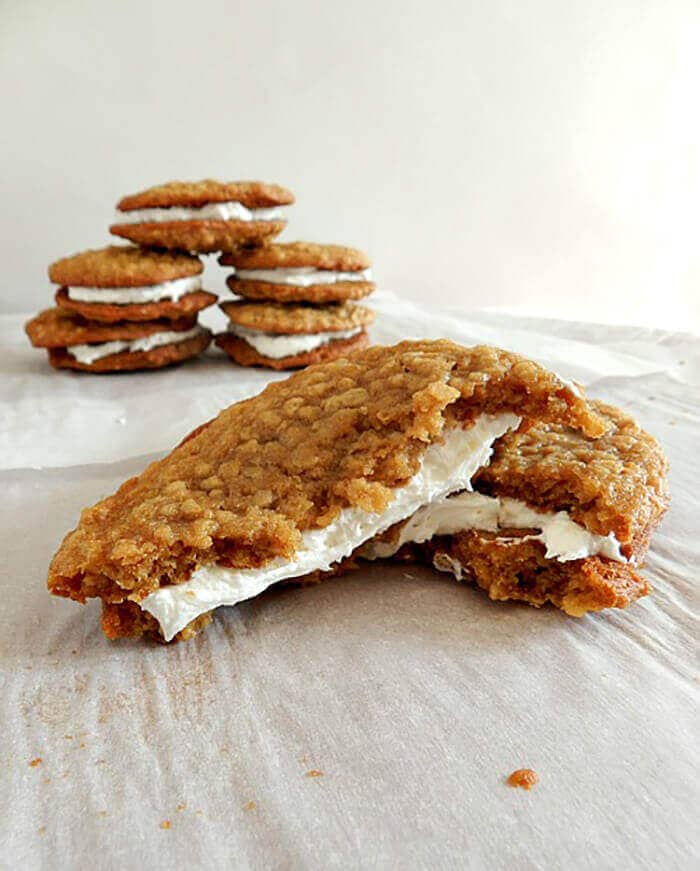 Everyone has a favorite Little Debbie treat, and if you love the oatmeal cakes, you're going to love this gluten-free recipe. While it's not exactly good-for-you, nor will this act as a meal, you'll find that this is an easy recipe for a deliciously decadent dessert or treat. Be sure that you're using oatmeal from the gluten-free food section, as oatmeal isn't necessarily gluten-free. This treat is great at parties or tucked inside your child's lunchbox for a mid-day surprise.
34. 15 Minute Vegetable Ramen Stir Fry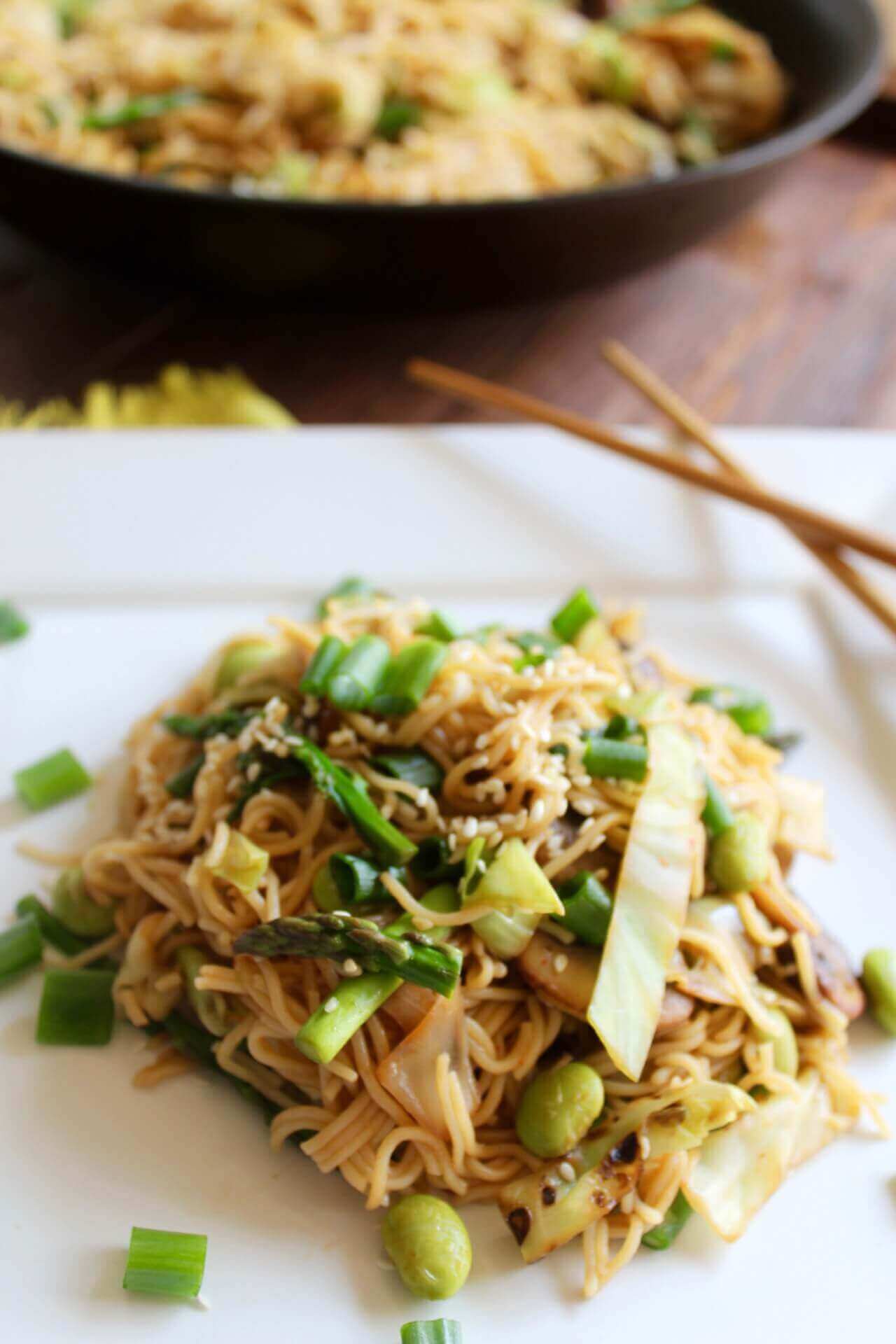 Ramen may be the quintessential cheap food, but there are many ways to make it beyond the basic soup recipe. One great fast food idea is to use the noodles in a simple stir fry. This recipe gives you a fiber boost by adding vegetables as well. If you don't often cook Asian food, you may not know that soy sauce isn't necessarily gluten-free. Instead, it's better to use tamari, which will give the dish the same flavor. Since ramen noodles typically cook in about two to three minutes, you won't have to wait long to eat this yummy meal.
35. Breakfast Casserole with Eggs, Potatoes, and Sausage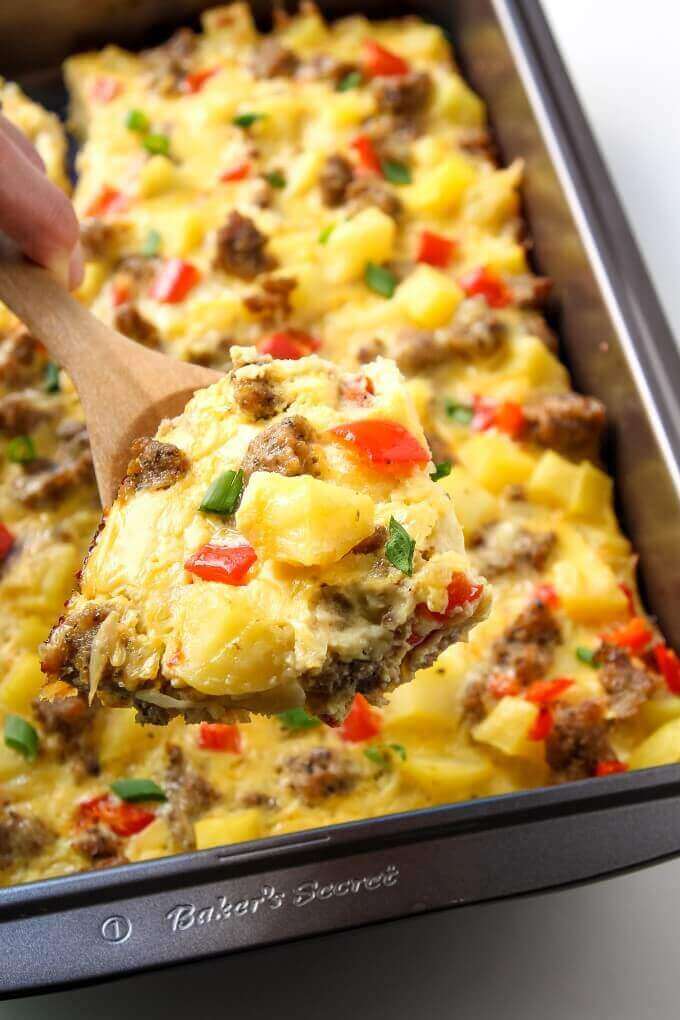 If you're feeding a crowd, you can't go wrong with this meal idea. Like most casseroles, this recipe is easy to make because you simply have to throw all of the ingredients into the pan, then wait while they cook together. Onions, peppers, and cheese add a lot of flavor to the dish, so don't try to skimp on these items. Perhaps the best thing about this recipe is that you don't need special gluten-free ingredients to make it work. That makes it ideal for anyone trying to make foods that gluten-free friends and family can eat.
36. Freezer Friendly Homemade Vegan Veggie Burgers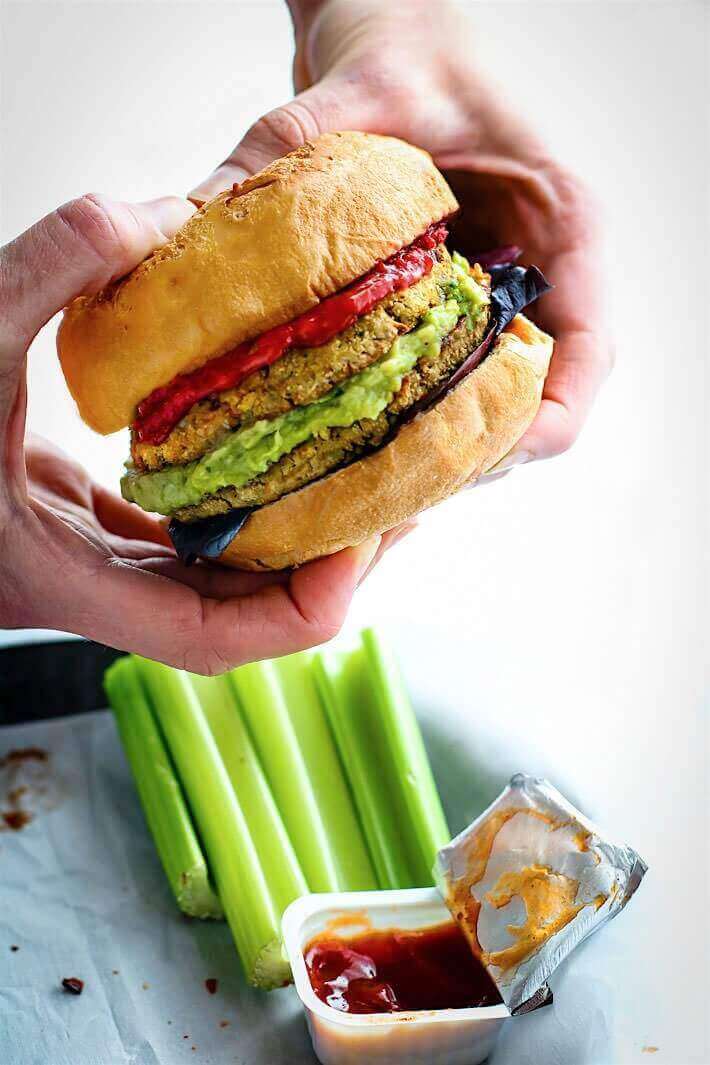 Veggie burgers are a surprisingly delicious alternative to the traditional burger, but many have wheat-based ingredients acting as binders. This vegan burger has no wheat in it and has an added bonus of including a hearty amount of vegetables. When you put them all together in the food processor, things mix up nicely and you're able to form the patties. While the burgers themselves are gluten-free, you have to think about how you'll serve them. Many people choose to look for a recipe for gluten-free rolls or purchase them in the store. However, you can also serve them on their own or make up your own bread.
37. Mexican Quinoa Stuffed Peppers

If you already have some quinoa sitting in your refrigerator, this recipe is one of the easiest gluten-free fast foods on our list. By using canned beans and store-bought salsa, putting everything together is almost just throwing everything together in a bowl. The quinoa mixture is a filling meal on its own, but stuffing it into peppers and baking it makes for a surprisingly simple meal idea. Kids will enjoy the bright colors from the bell peppers and won't mind eating their veggies when they're served like this.
38. Easy Naan Bread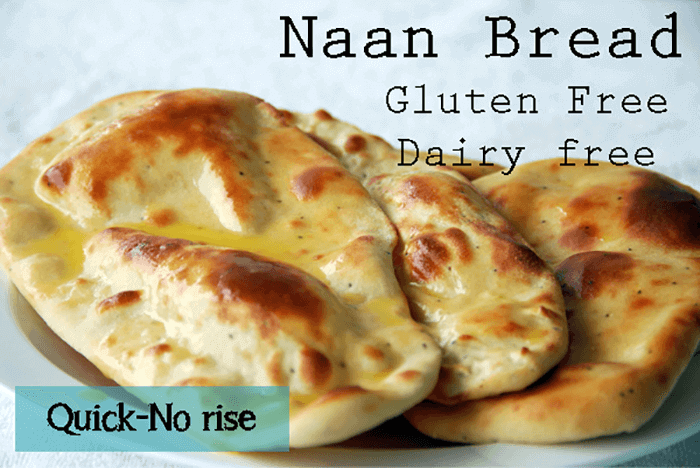 Naan bread is practically a requirement when you're eating Indian food, but if you've gone gluten-free, you may find yourself missing out on this simple food. Enter this absolutely incredible fast food idea. This naan uses store-bought gluten-free flour, but the result is quite similar to the more traditional naan. Consider adding onions or garlic to the mix for added flavor. One trick to making this an easy meal is to double any batches of dal or curry you make and freeze the leftovers in single-serving portions. When you get the craving, you can just whip up this naan and defrost the dal.
39. Lightened Up Pad Thai

Pad thai noodles are wheat-based and the favorite noodle dish is known to be high in calorie. When you use this lightened up version, though, you can save yourself some calories as well as the stomach aches you get from eating gluten. Cabbage works nicely as an alternative to the noodles, but consider experimenting with other types of vegetable noodles. As long as you have this pad thai sauce, you won't be missing out.
40. Weekday Breakfast Solution Crustless Quiche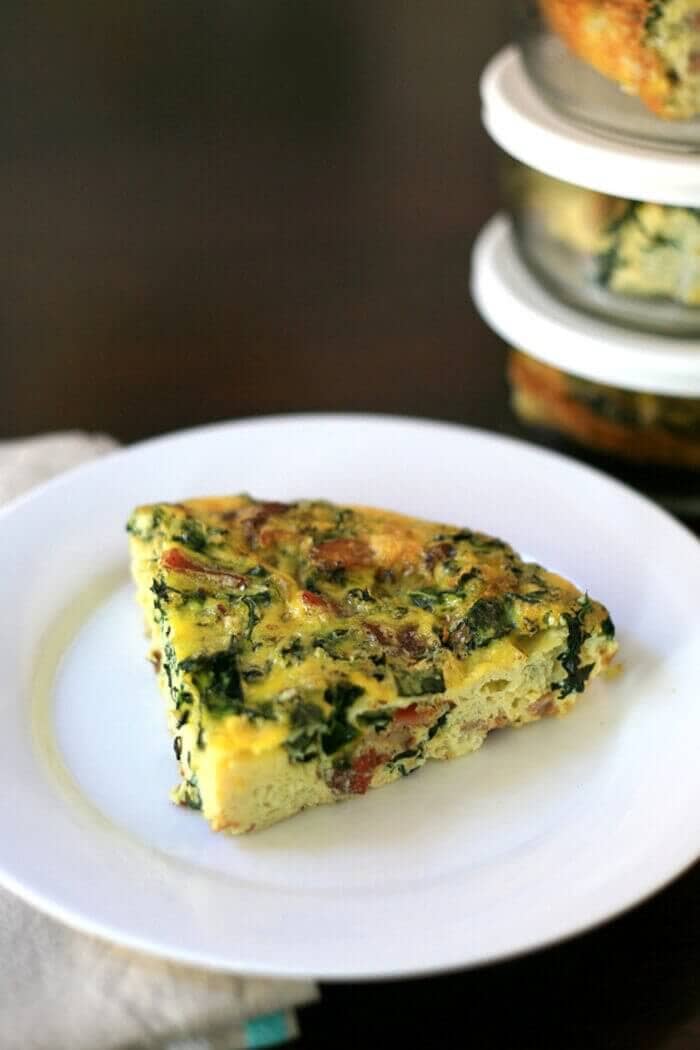 This recipe for crustless quiche is easy to make and can last you throughout the week. With just the right blend of savory ingredients, you'll have a comforting breakfast each morning. It holds up nicely when cold, so don't be afraid to eat it cold while you're driving. However, if you prefer to heat it up, you can do so in a toaster oven or microwave. The toaster oven may be the better option, as it will make the slice of quiche a bit crispier.
41. Southwest Roasted Potato Salad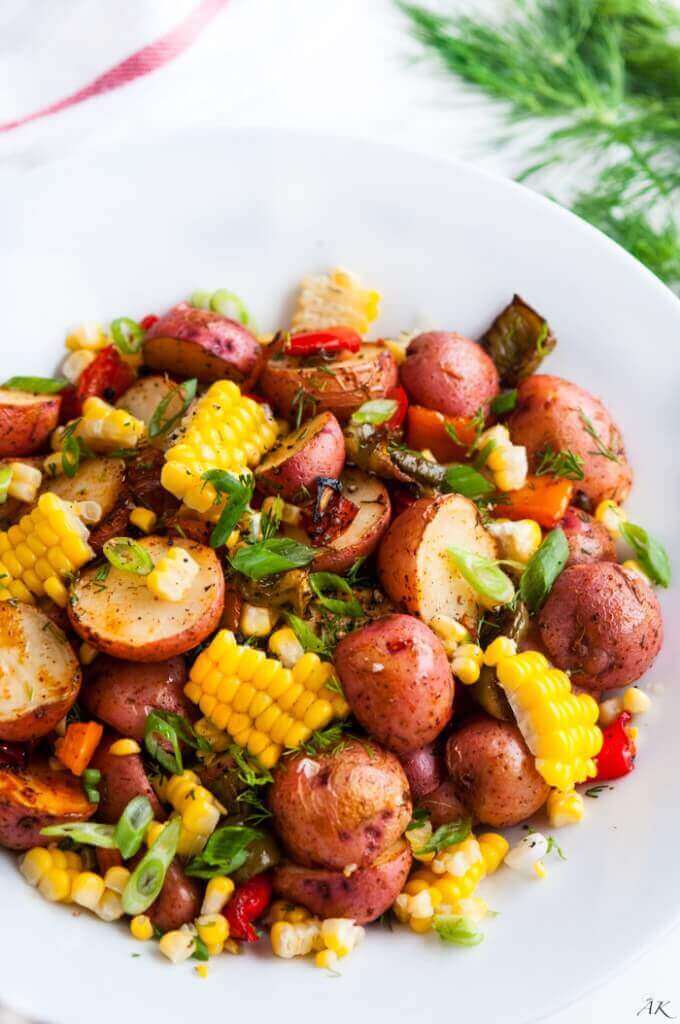 When most people think about potato salad, they imagine the picnic favorite that's typically slathered in mayonnaise. That's good on occasion, but sometimes you don't want all of the calories that come with a easy recipe like that. To make these, all you need to do is toss the ingredients together and try to hold still while they're roasting in the oven. You can eat this cold or warm, so it works well in both the summer and the winter.
42. Paleo Fried Pickles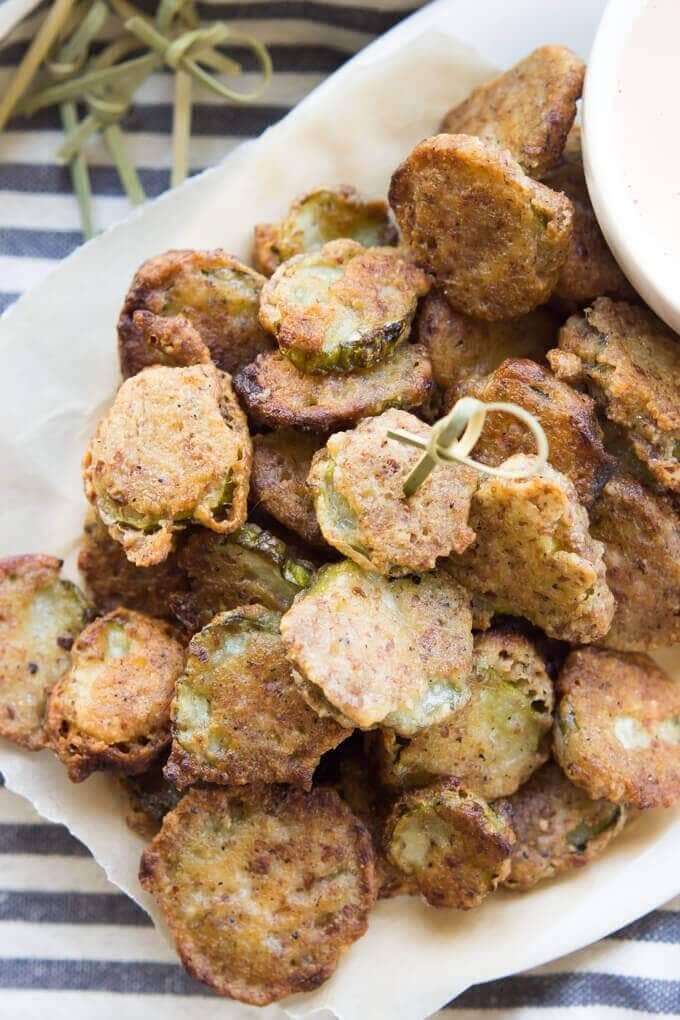 Fried pickles originated in Arkansas, but they've now become popular all over. If you've never tried them, you're in for a yummy surprise. The pickles must be battered, then fried, and traditional fried pickle recipes would use wheat-based flours, but this provides a gluten-free alternative. Almond meal and tapioca starch give it a good crunch. The real key to enjoying these is to get the right batter-to-pickle ratio. Some people might prefer using pickle spears, which will have a juicy center. Others prefer thinly-sliced pickles for more crunch. For best results, dip these in a spicy mayonnaise.
43. Gluten Free Egg Roll Wrappers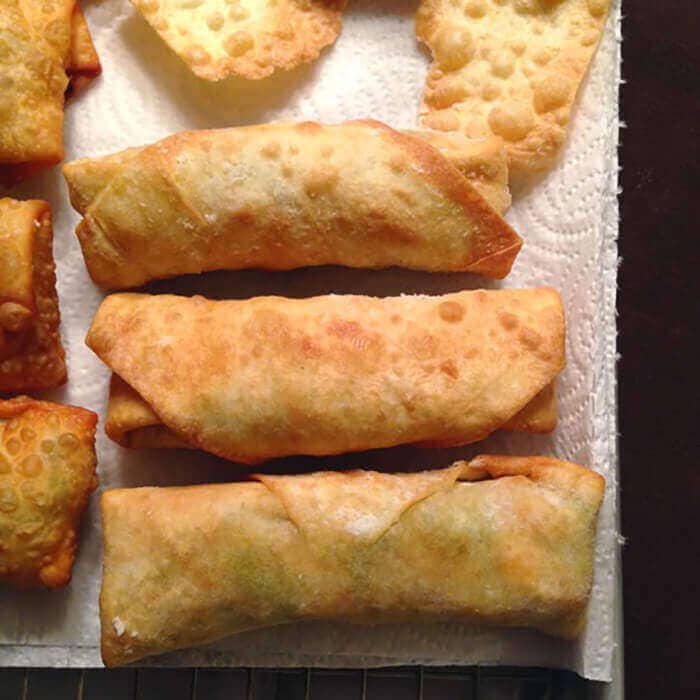 If your grocery store doesn't have a large gluten-free food section, you might have a hard time finding gluten-free egg roll wrappers. With this simple recipe, you can now make your own right in your kitchen. Creating the wrappers might seem like a daunting task, but if you've got a rolling pin, you shouldn't have too many problems. Once you've made the wrappers, you can fill them up with whatever you want, then fry them for some crispy deliciousness.
44. Chocolate Peanut Butter Granola Apple Bites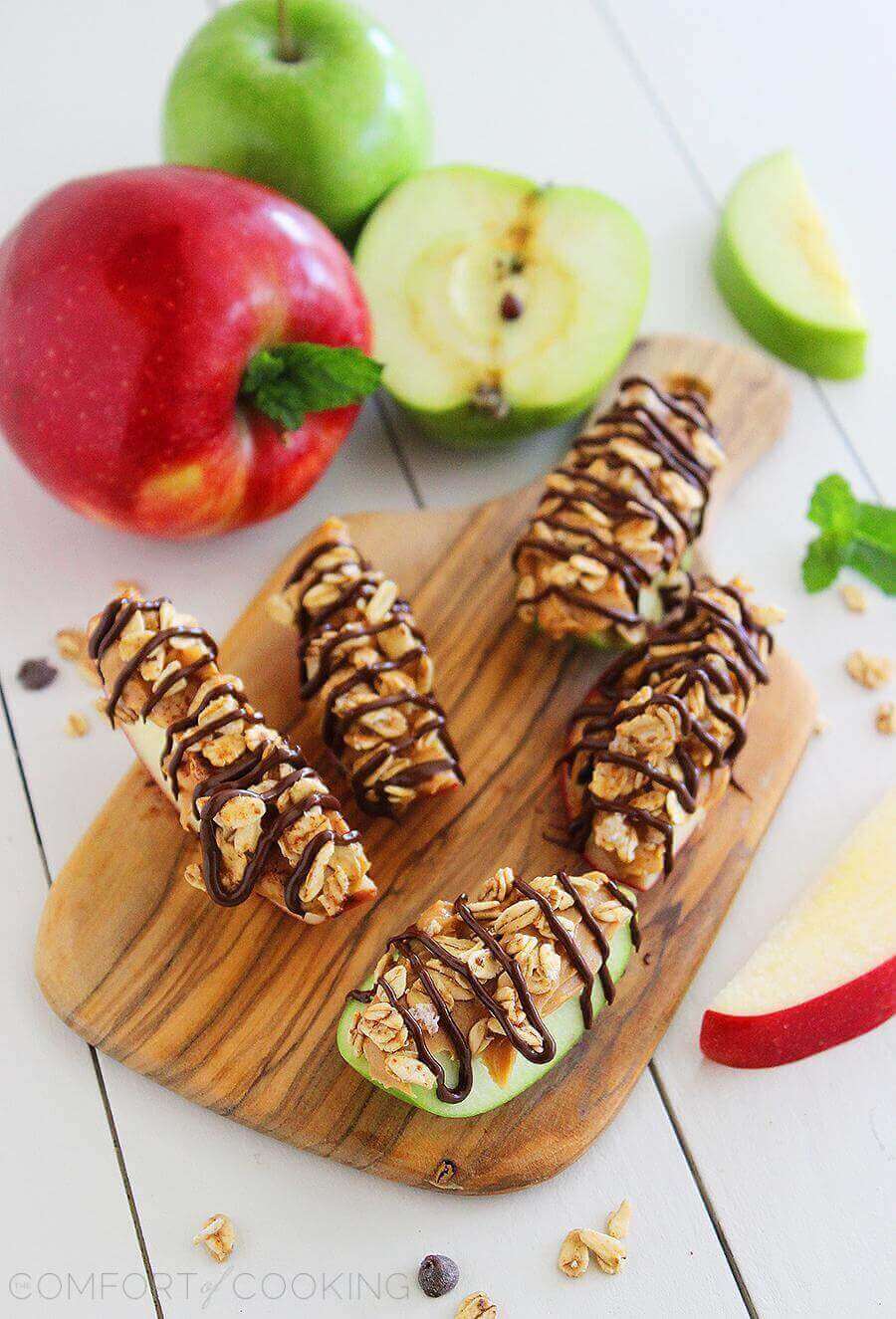 If you're looking for an easy recipe for a healthy snack, you've come to the right place. By spreading apple slices with peanut butter, topping them with granola and drizzling chocolate syrup over the top, you end up with a delightful creation that's sweet and crunchy with the benefit of added protein from the peanut butter. It looks pretty, making this a nice dish for kids' birthday parties when you're trying to avoid the typical mounds of junk foods. Of course, you'll want to be sure to use a gluten-free granola when making this.
45. Gluten Free Overnight Oats

Those who don't have a lot of time in the mornings need a grab-and-go type of breakfast. These overnight oats are one of the best fast food recipes because you have so much flexibility with creating different flavors. The basics are gluten-free oats, seeds, and milk, but you can also add spices, nuts, peanut butter, or fruits. Since all you need to do is dump these things in a mason jar and let it sit overnight, you don't need to do much to enjoy a good-for-you breakfast.
46. Hash Brown Breakfast Quiche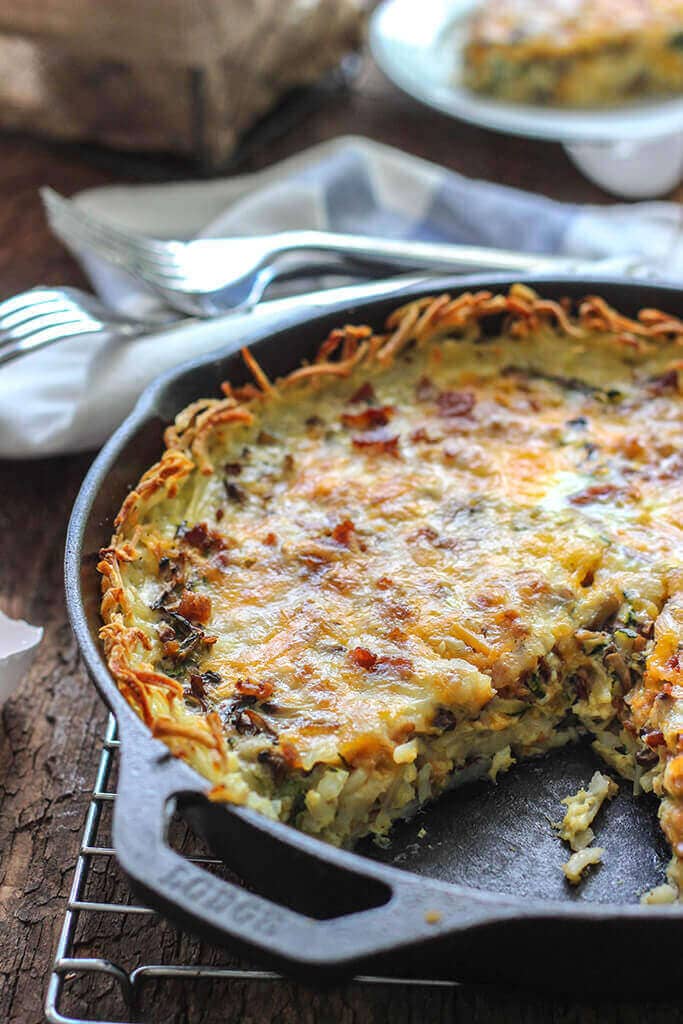 The crust of a quiche helps each piece retain its shape, so when you're making "crustless" quiches, you might have to deal with that problem. That's simply not true in this gluten-free fast food recipe. The slivered potatoes sit in the pan first, forming a "crust" that will firm up nicely as other ingredients bake on top. Save this dish for your next brunch or make it for yourself.
47. One-Pot Jambalaya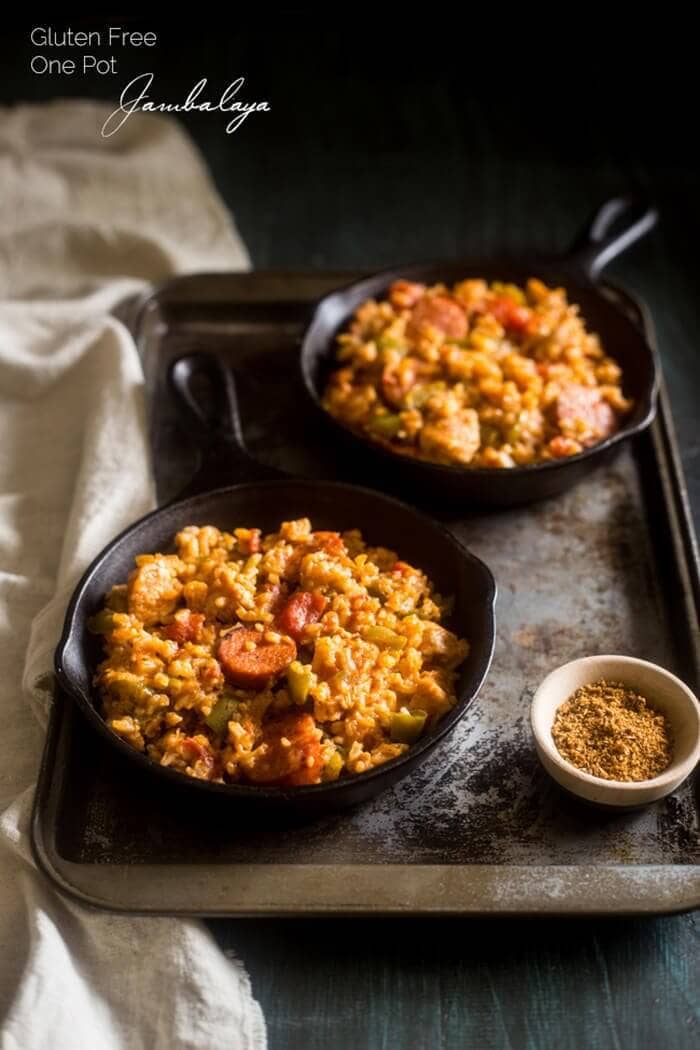 Who doesn't love a good one-pot meal? With meat, rice, and vegetables, this jambalaya recipe has just about everything you'd want from a meal, especially if you're craving a little spice. While most of the time is spent cooking, you do want to keep an eye on the pan, stirring the contents occasionally to prevent the rice from sticking or burning to the bottom. This is the best way to make sure that you turn off the heat at just the right time.
48. Vegan "Egg" Fried Rice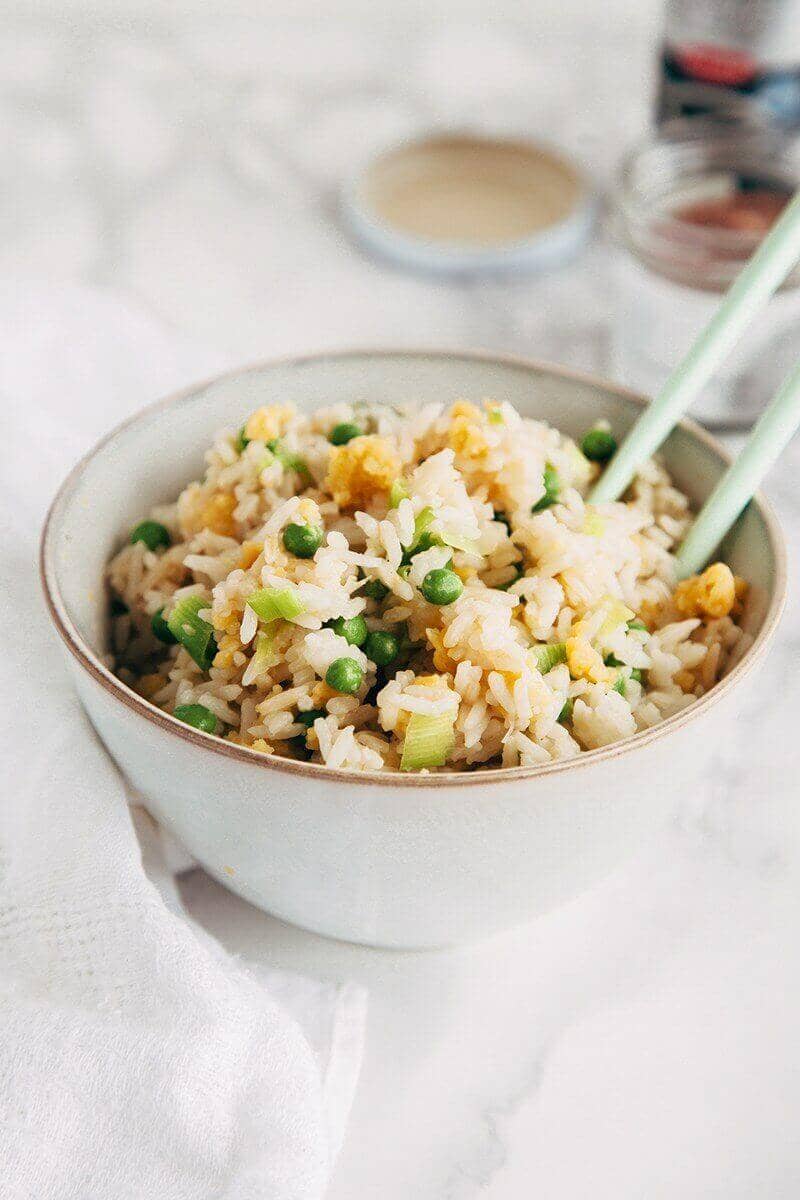 Most vegans have gotten used to the egg-free methods of baking foods like muffins and cakes, but there are still times when you might miss the "eggyness" of certain dishes. This is particularly true of a dish like fried rice, where the flavor of the egg is certainly a part of the appeal. This gluten-free fast food recipe has a unique alternative, making "eggs" out of chickpea flour. It's definitely one to try.
49. Healthy Oven Baked Green Tomatoes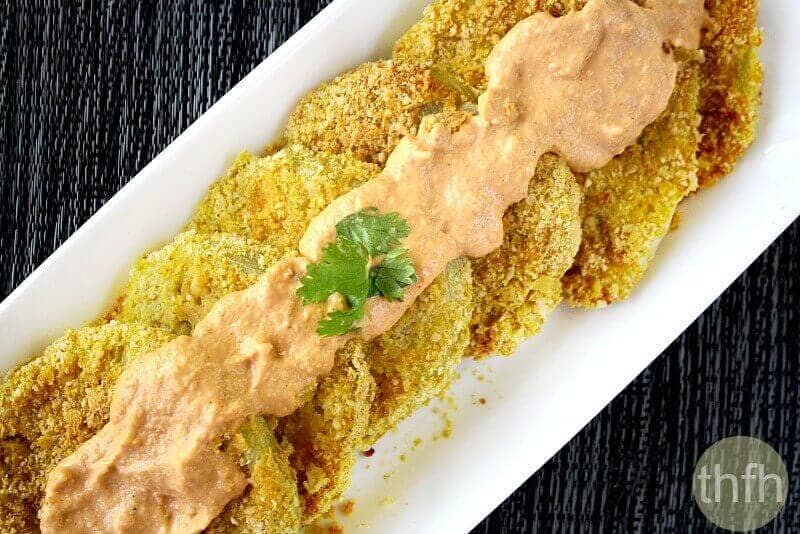 True green tomatoes might be hard to find, but if you do come across some, you've got to try this vegan and gluten-free version of the classic fried green tomato dish. With a crispy batter made from almond flour and nutritional yeast, you'll get all the crunch you want without all of the calories you'd get if you actually deep fried them. Try the bloggers sauce for dipping or experiment with some of your own sauces.
50. Rajgira Paratha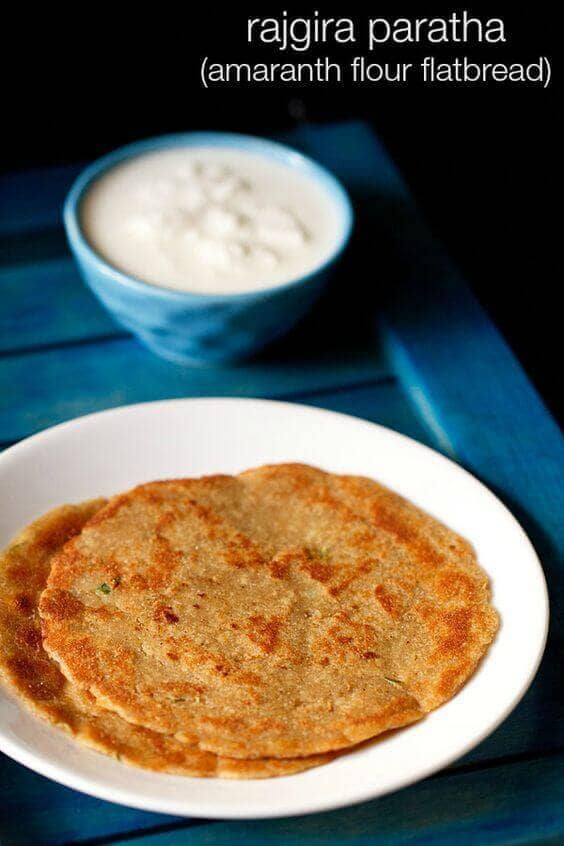 When you've gotten bored with some of the other best fast food recipes, you might want to give this rajgira paratha a try. This is a type of Indian flat bread made with potatoes and amaranth flour to keep it gluten-free. It's not exactly an easy recipe, but it's worth the effort. Serve it alongside a few other Indian dishes for a meal idea that's different from what you're used to.
Being gluten-free doesn't have to mean spending a lot of time slaving in the kitchen. With several gluten-free fast food recipes tucked away in your recipe box, you'll find that it's relatively easy to throw a meal together at a moment's notice.