50 Gluten-Free Cupcake Recipes You Need to Try Right Away
Today's gluten-free cupcake recipes have moved far beyond the traditional vanilla and chocolate of the past. In recent years, gluten-free cupcake ideas have become more exciting and creative then ever before. While other foods can be far more challenging to replicate in gluten-free form, cupcakes have emerged as a winner in the gluten-free world. Although a few of the recipes on this list are similar to each other, no two recipes are the same. Each cupcake is exceptional in its own way.
Ready to find Your New Favorite Gluten-Free Dessert? Browse the Top 50 Best Cupcake Recipes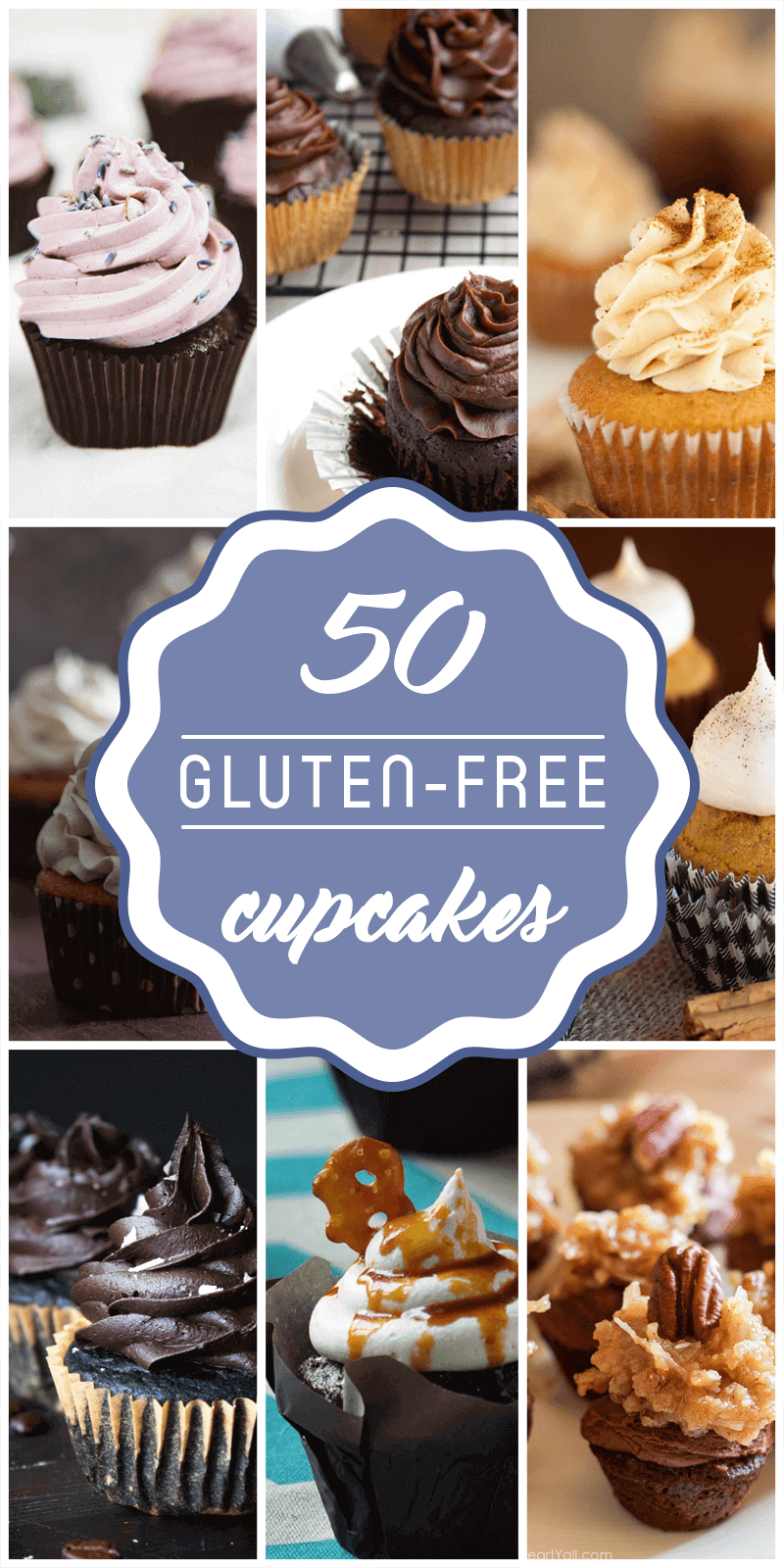 1. Apple Pie Cupcakes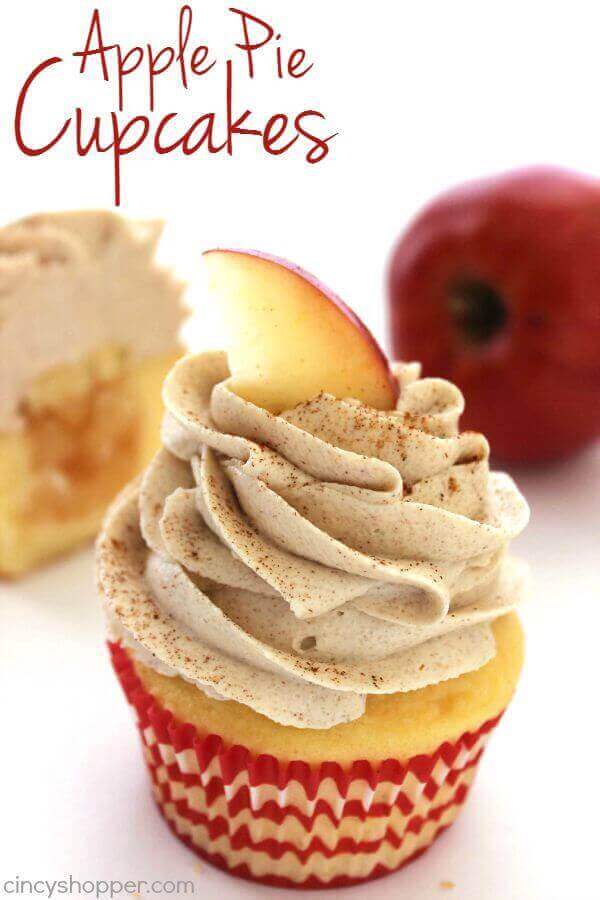 Fans of the traditional dessert are sure to love these gluten-free apple pie cupcakes. The cupcakes are made using a gluten-free box cake mix (yellow or white), and pre-made apple pie filling. Using mostly pre-made ingredients also makes this a go-to choice for those who love an easy recipe. The apple pie filling is added to the center of each cupcake, making it a fun surprise for those enjoying the treat. The cupcakes are topped with a homemade brown sugar, vanilla, and cinnamon frosting, making it a perfect interpretation of a warm slice of apple pie.
2. Chai Spiced Cupcakes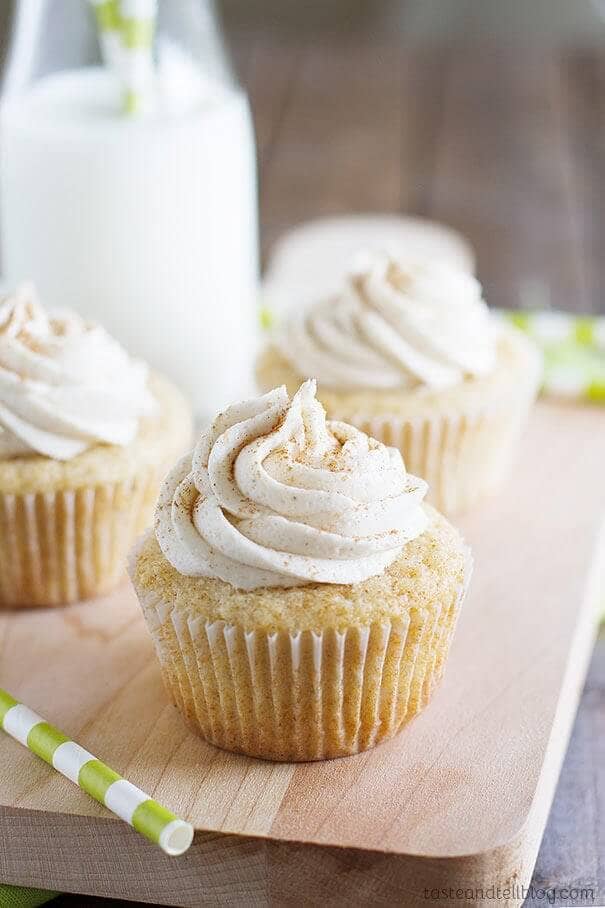 Those who enjoy the flavor of chai will be immediate fans of these chai spiced cupcakes. Rather than using a pre-made chai spice, this cupcake recipe creates the flavor from scratch. A traditional blend of ginger, cinnamon, cardamom, cloves, and black pepper is used as the chai spice. Once the cupcakes are ready, they are topped with frosting. The frosting is a simple vanilla frosting, with a sprinkle of cinnamon added to the top. While the flavor of chai can be enjoyed year-round, these gluten-free cupcakes make an exceptional treat in the fall and winter months.
3. Key Lime Pie Cupcakes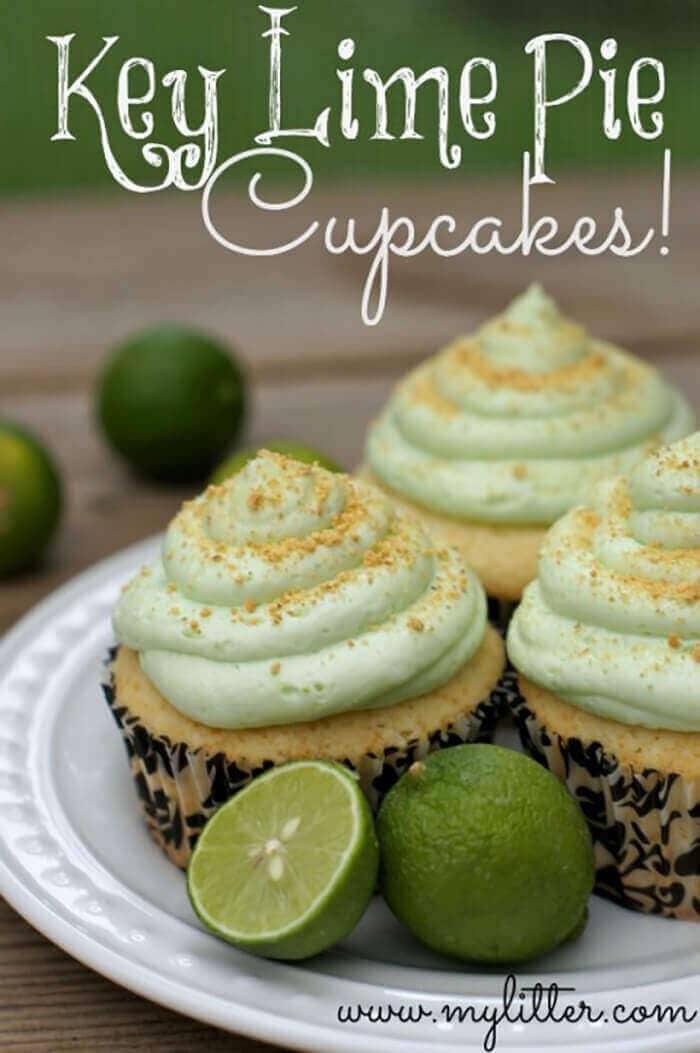 Capturing the tropical flavor of the much loved dessert, these gluten-free key lime pie cupcakes are sure to be a new favorite. The cake recipe used for the cupcakes is a delicious blend of ingredients that works well with the unique twist on standard cupcake frosting. Instead of just adding green food coloring to an easy recipe for vanilla frosting, the frosting includes a little bit of key lime flavor as well. Key lime juice is used in place of milk for the frosting to give the frosting a delightful burst of key lime flavor.
4. Chocolate Lavender Cupcakes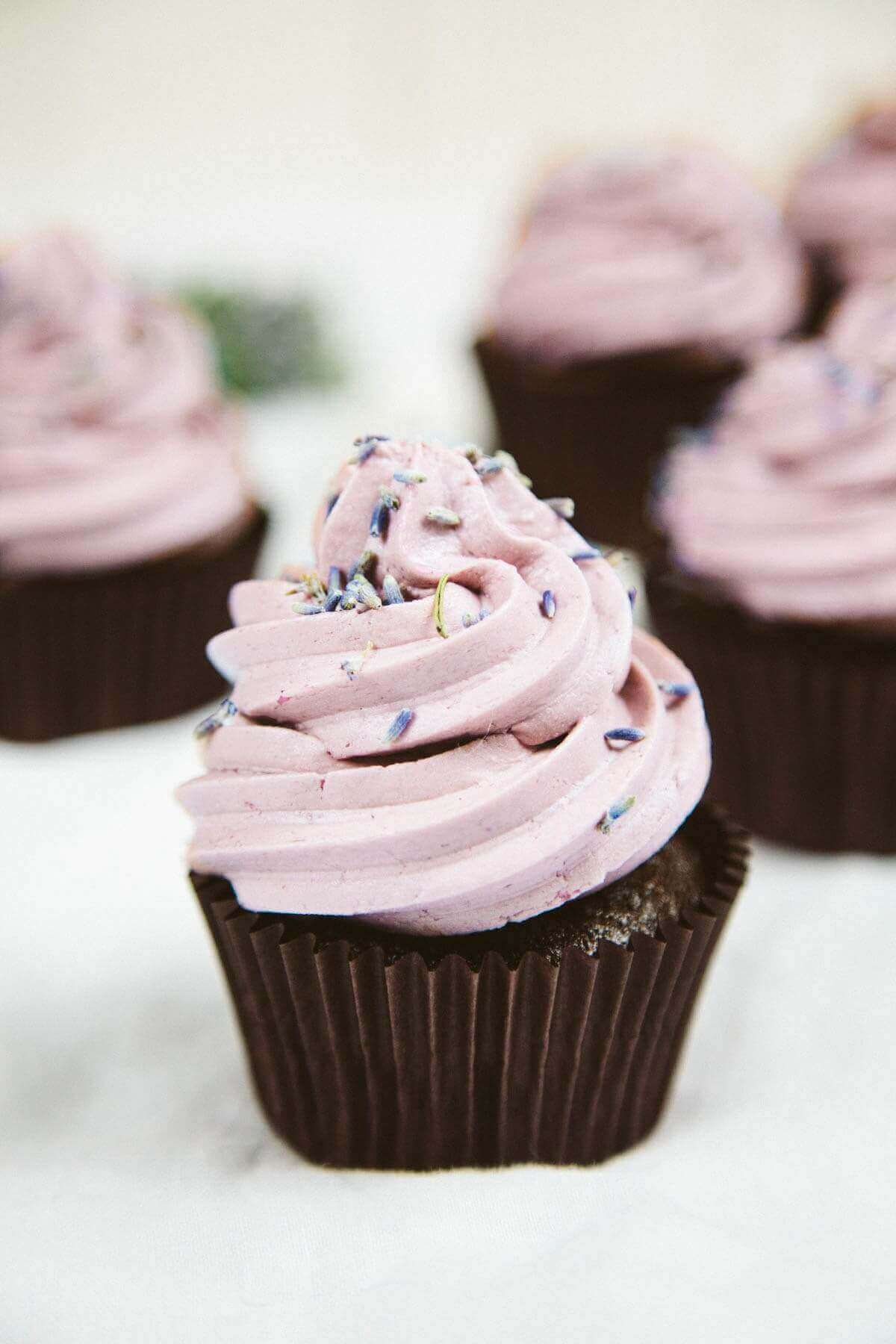 The subtle amount of lavender added to this classic gluten-free chocolate cupcake recipe makes for a delightful balance of flavors. Not only is this gluten-free recipe delicious, but the finished cupcakes are a beautiful work of art. After making these cupcakes, your kitchen will smell incredible from the chocolate cake and lavender aromas floating through the air. Does the awesomeness of this gluten-free cupcake recipe stop here? It does not! Not only are all ingredients used gluten-free diet friendly, but also completely perfect for vegan diets as well. This cupcake truly is an all-in-one gluten-free recipe.
5. Snickerdoodle Cupcakes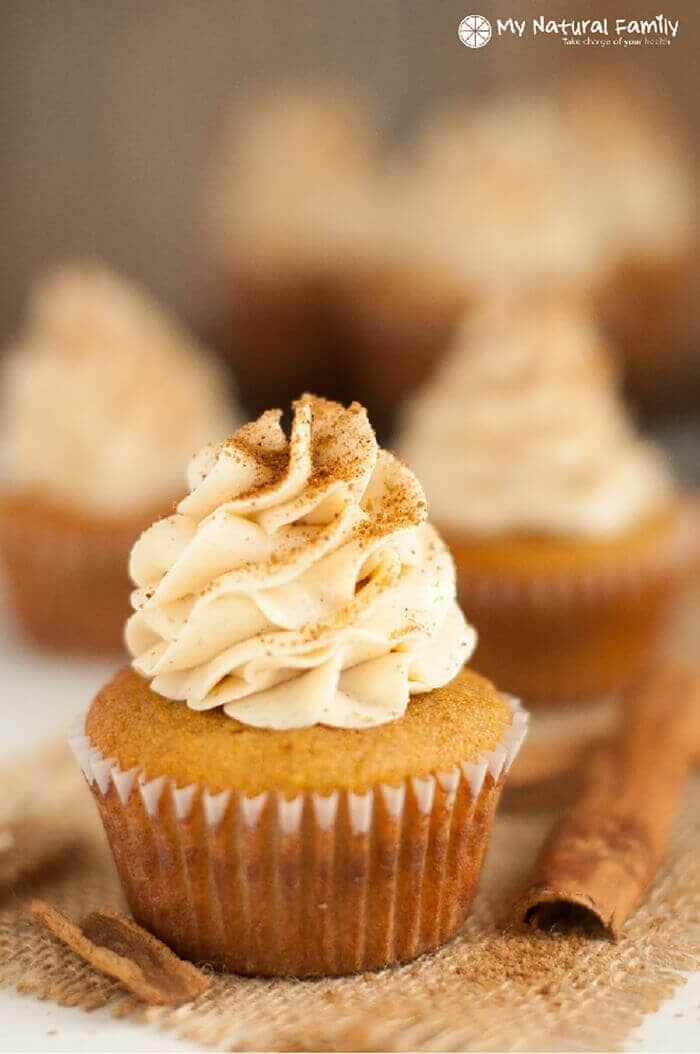 Fans of snickerdoodle cookies will love the popular flavor re-imagined as a tasty gluten-free cupcake. Additionally, individuals looking for a cupcake recipe with healthy, clean ingredients, should look to this recipe as a top pick. The ingredients used for these cupcakes are perfect for both paleo diets and gluten-free diets. Coconut flour and almond flour are used as the main dry ingredients. The recipe also uses wholesome ingredients such as grass-fed butter, coconut milk, and honey for both the cake and frosting. Preparation and baking time takes about 40 minutes, and the recipe make 16 individual cupcakes.
6. Best Gluten-Free Chocolate Cake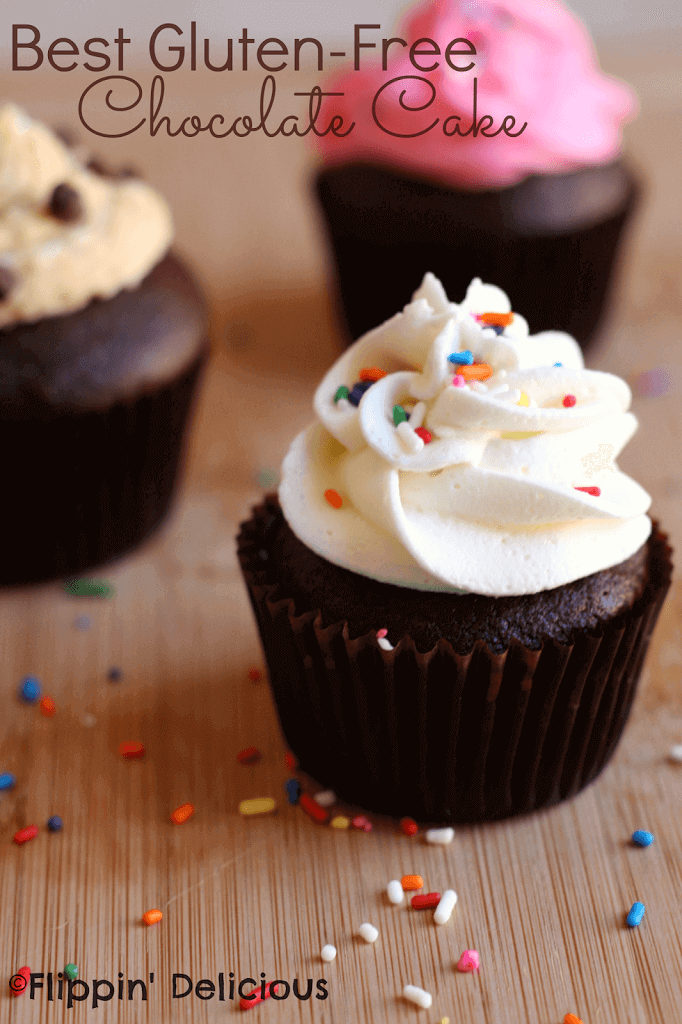 A quick search for gluten-free chocolate cake recipes yields quite a few recipes. Among all of the gluten-free chocolate cake recipes available, this is easily one incredible choice. As the name suggests, it is the best gluten-free chocolate cake recipes available. So what makes it the best? The combination of ingredients is thoughtful, and includes several ingredients that are not typically included in chocolate cake recipes (such as sour cream and optional hot brewed coffee or espresso). In the end, the recipe produces 24 decadent cupcakes. Each cupcake can be frosted and decorated as desired.
7. Lemon Meringue Cupcakes

These gluten-free lemon meringue cupcakes are a creative twist on a standard cupcake. Cupcakes are baked according to the instructions, cooled, and then filled with tangy lemon curd. At this point, this could be the end of the recipe, and the resulting cupcakes would be phenomenal. However, as you could guess, it doesn't end here. Airy meringue is twisted atop every gluten-free cupcake. A kitchen torch or the broiler can be used to toast the tops of the meringue. The resulting dessert is perfection. These lemon meringue cupcakes are wonderful to enjoy any time of year.
8. Paleo Chocolate Cupcakes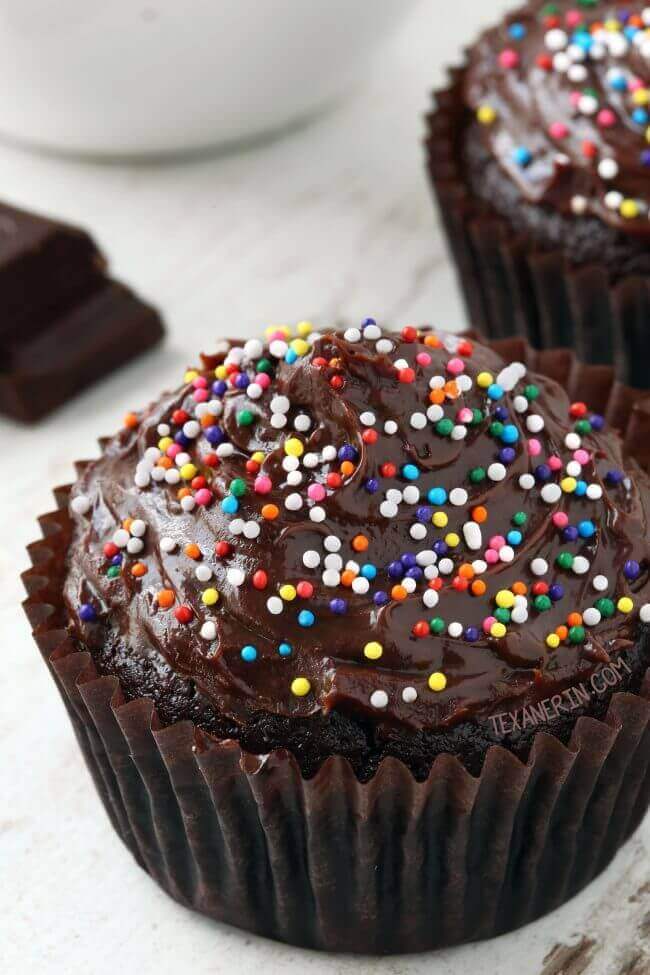 For those on a paleo and gluten-free diet, this chocolate cupcake recipe is a fantastic selection. Each delectable cupcake is gluten-free, grain-free, and dairy-free. One quality unique to these cupcakes is the exceptional moisture content of the finished product. While some gluten-free cupcakes can stay more on the side of being dry, these chocolate cupcakes are soft and nowhere close to being dry. The cupcakes are topped with a homemade paleo chocolate fudge frosting. The rich flavor of these treats proves that you can enjoy incredible desserts without compromise when on a paleo and gluten-free diet.
9. Coconut Flour Cupcakes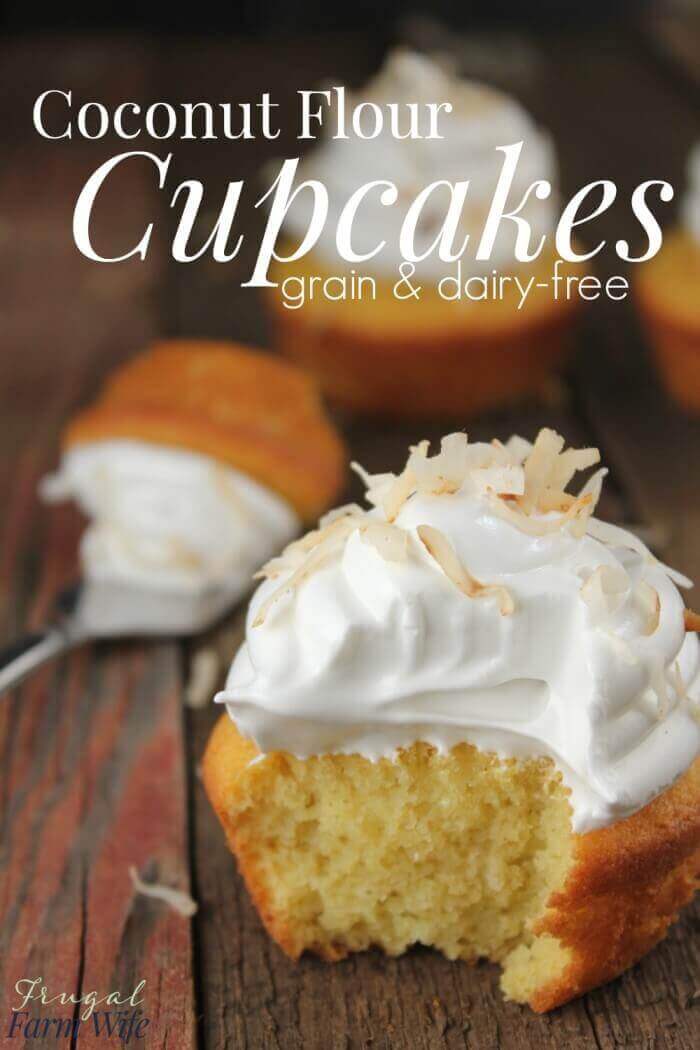 Individuals who are looking for a cupcake recipe that uses an alternative to gluten-free all-purpose flour will love these coconut flour cupcakes. As an easy recipe with limited time spent in the kitchen, they are a delight to prepare. Simple ingredients (such as eggs, oil, sugar, vanilla) comprise the cake. For the topping, any favorite frosting can be used. Alternatively, whipped cream makes an excellent topping in place of a standard frosting. Shredded coconut can be added for additional flavor and for its decorative appearance. Fans of coconut treats will enjoy these fluffy, soft gluten-free cupcakes.
10. Funfetti Cupcakes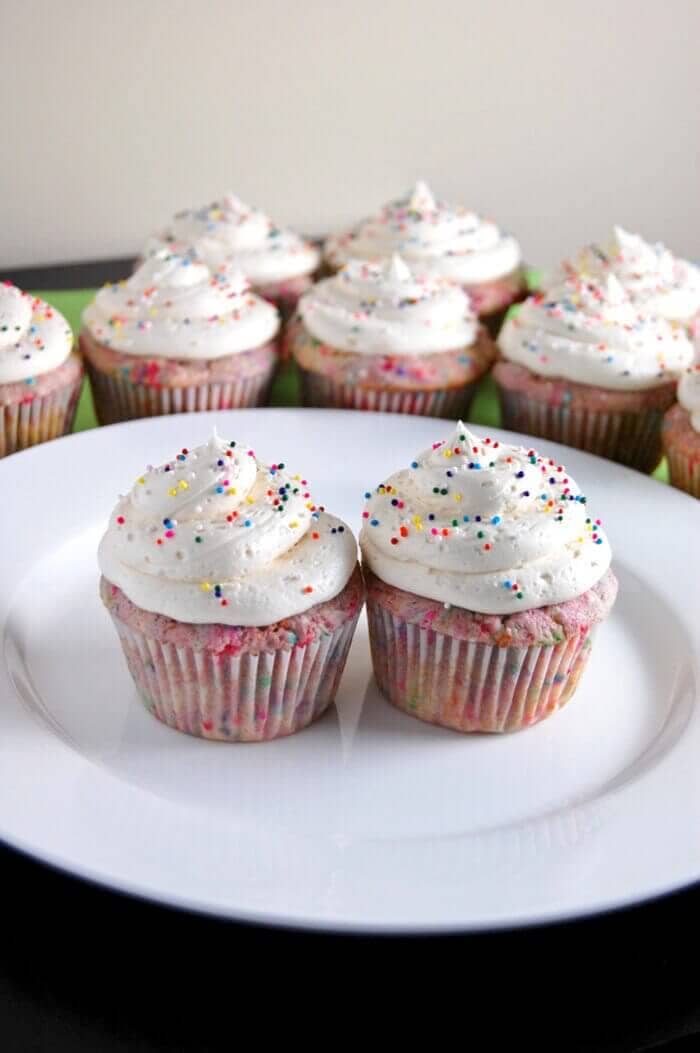 Need a fun gluten-free recipe for an upcoming birthday? Or are you a year-round fan of all things funfetti? These gluten-free funfetti cupcakes are a made-from-scratch celebration. A simple mix of ingredients, and the festive sprinkles of your choice, make for picture-ready cupcakes. The recipe yields 12 cupcakes, and takes less than an hour to prepare and bake. Traditional buttercream frosting (and more sprinkles of your choice) are used for decoration. Enjoy these cupcakes anytime you are looking for a festive, sweet bakery treat. The cupcakes are wonderful to use in place of a standard birthday cake.
11. The Best Vegan Gluten-Free Chocolate Cupcakes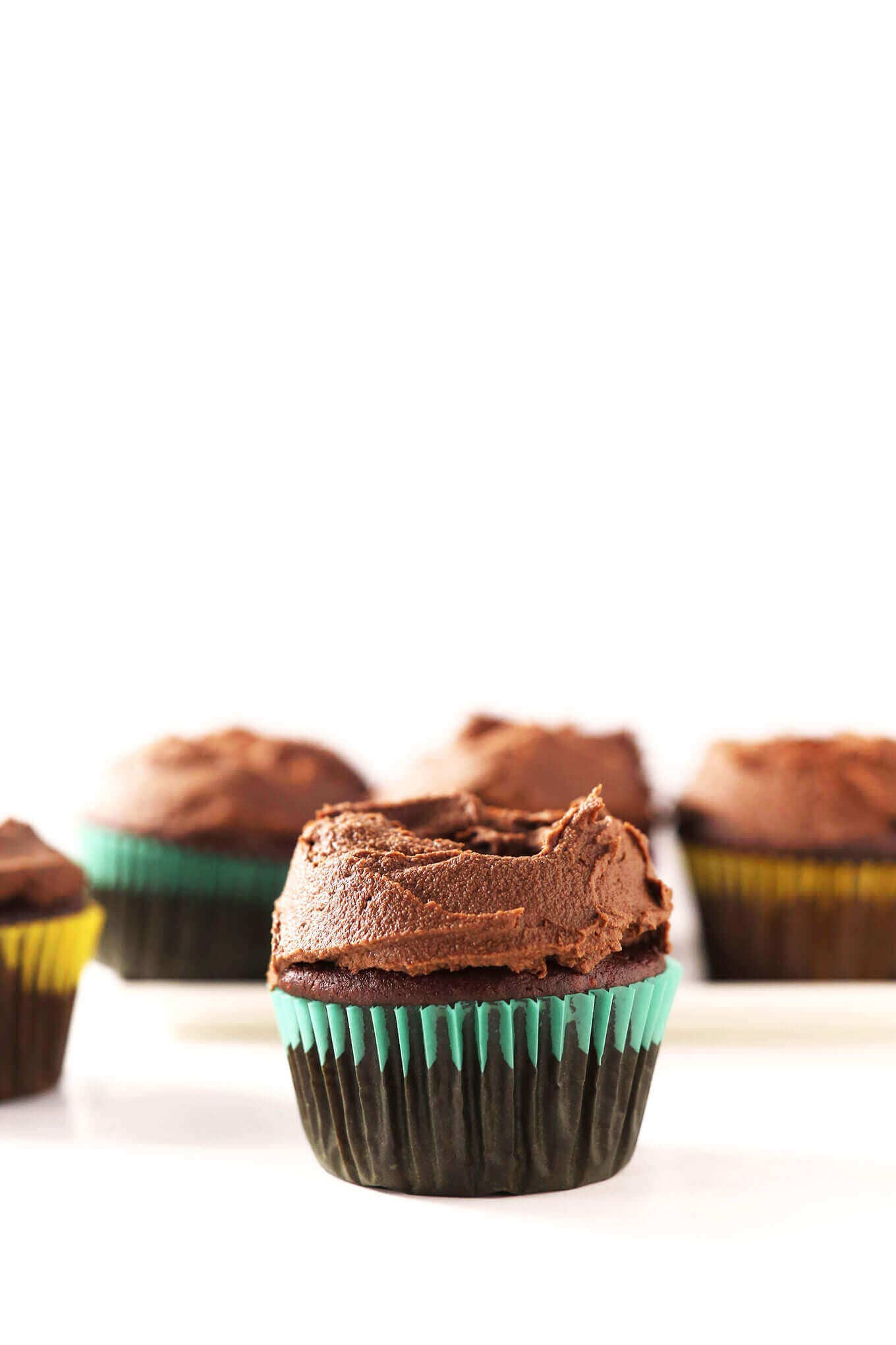 As another gluten-free recipe that makes the claim to be "the best," these cupcakes truly live up to the claim. These gluten-free and vegan chocolate cupcakes are one of the best cupcake recipes found online. While the ingredient list is a little longer than that of a standard gluten-free cupcake, the extra effort involved is well worth it. The creative combination of ingredients such as beet puree, almond meal, oat flour, flax eggs, apple cider vinegar, and others, work together to create the perfect texture and flavor of these incredible gluten-free chocolate cupcakes.
12. Chocolate Cupcakes with Vanilla Bean Frosting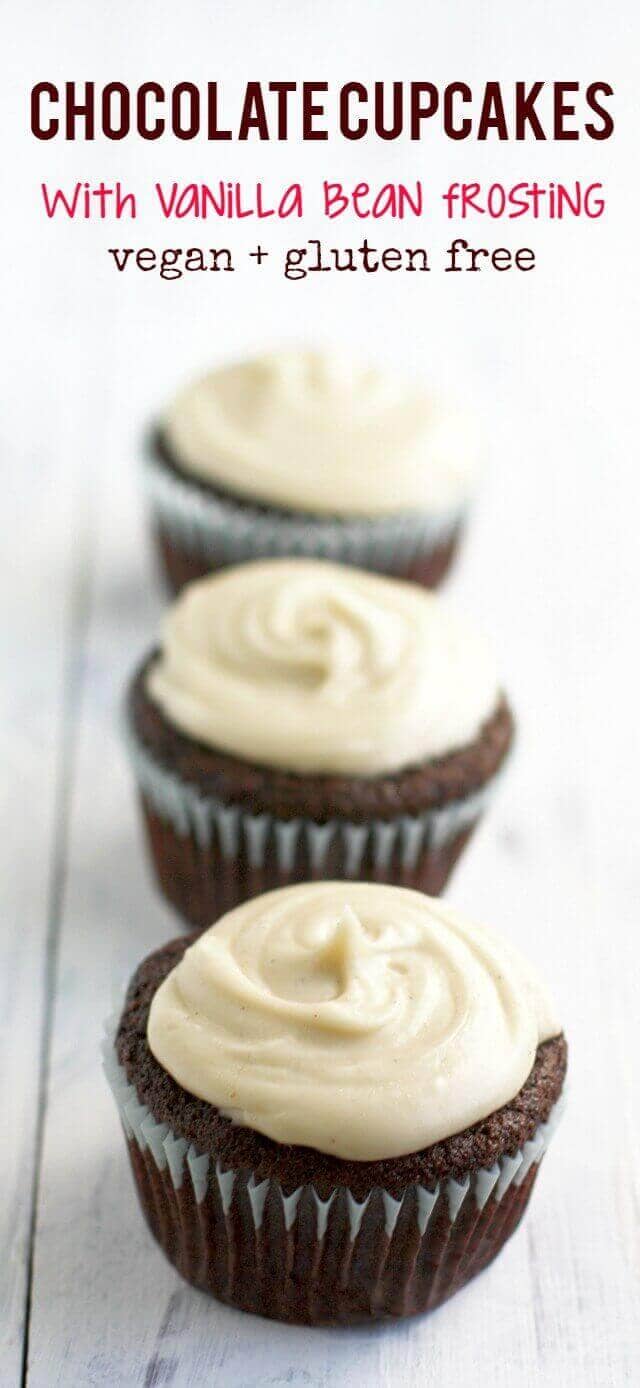 Pairing the classic chocolate and vanilla flavors together, these gluten-free chocolate cupcakes with vanilla bean frosting make for a decadent dessert. In addition to being gluten-free, these cupcakes are also vegan (using non-dairy milk and vegan buttery spread for the frosting). One interesting difference between the frosting recipe for these cupcakes and others is the type of vanilla used. Rather than adding vanilla extract, this gluten-free recipe calls for the use of real vanilla bean pods. This seemingly minor change creates a memorable flavor. The cake and frosting together make an outstanding cupcake.
13. Lemon Cupcakes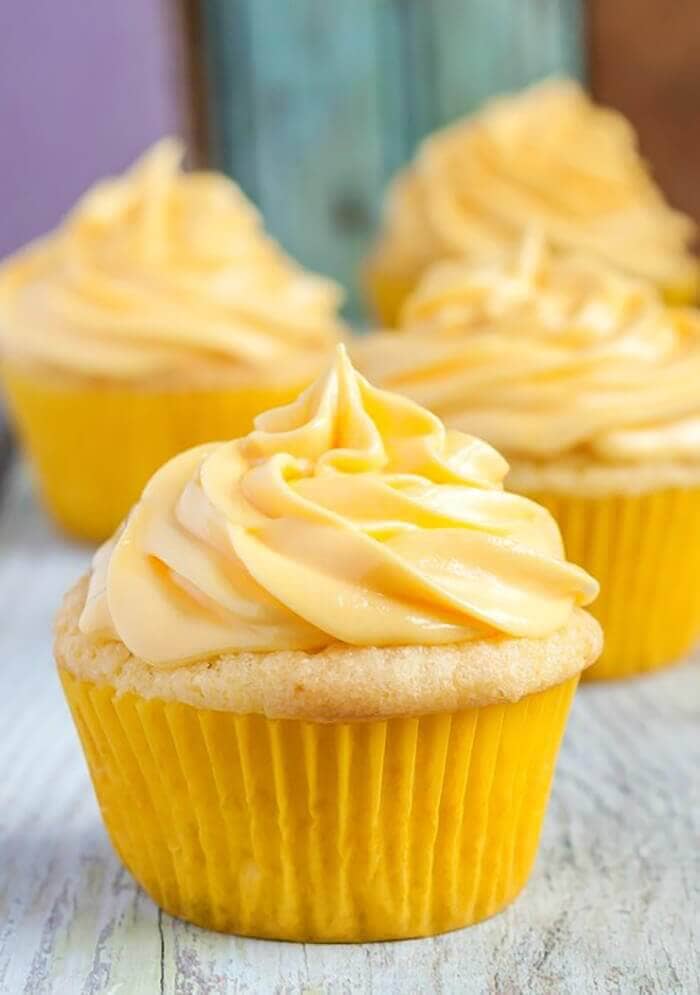 This gluten-free recipe is a pleasing version of a simple lemon cupcake. Lemon juice and lemon zest are used to give these cupcakes a pure, natural lemon taste. All-purpose gluten-free flour is the only flour used in this recipe, further simplifying the ingredient list. The frosting uses added lemon juice, adding even more lemon goodness to these refreshing cupcakes. Yellow food coloring is optional, and can be added to the frosting to create a colorful, bright appearance. As an alternative to the chocolatey, gooey cupcakes on this list, these gluten-free cupcakes are a wonderful choice for dessert.
14. Pink Shirley Temple Cupcakes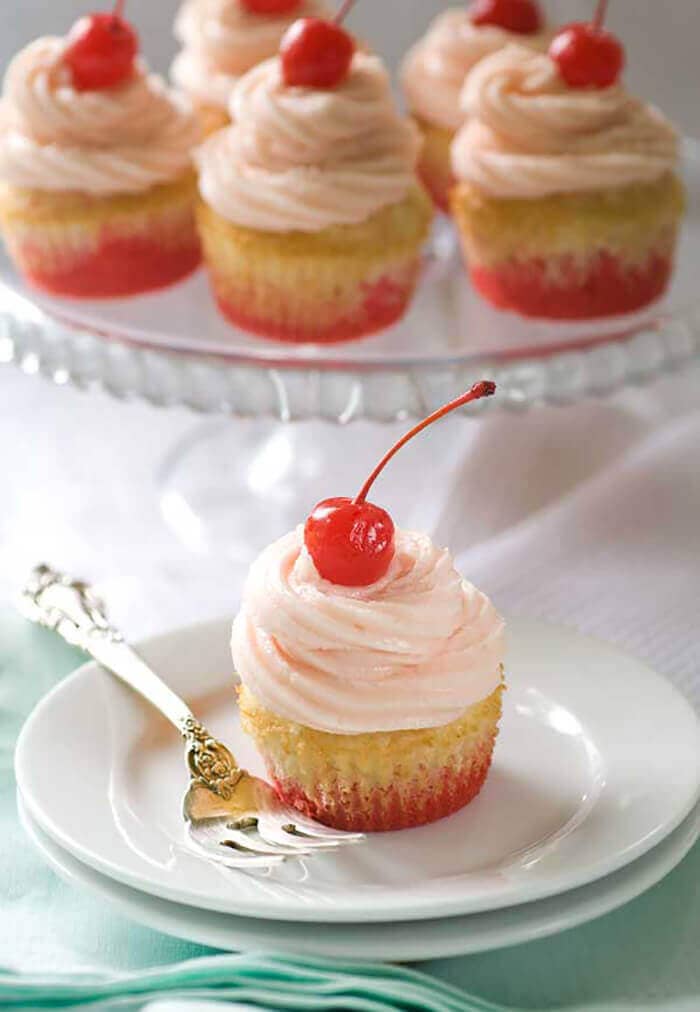 As one of the most unique cupcake recipes on this list, the Pink Shirley Temple cupcakes are an exciting find. Intended to re-create the popular beverage made from lemon lime soda and maraschino cherry juice, these gluten-free cupcakes are a fun choice if you are looking for something that is a little different than the norm. The cupcake batter includes the ingredients from the actual drink, and the frosting uses fresh squeezed lemon juice, as well as maraschino cherry juice. The festive completed cupcakes are as fun to look at as they are to eat.
15. Chocolate Cookie Dough Cupcakes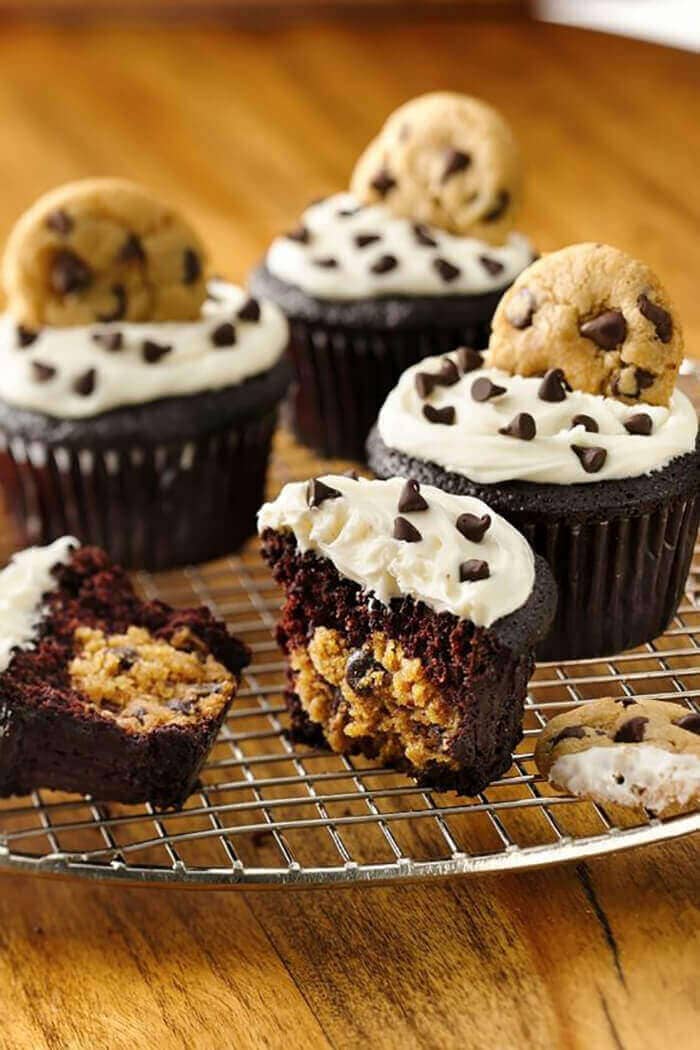 Getting to eat cookie dough and gluten-free chocolate cake at the same time? What sounds like a dream is reality with this gluten-free recipe. Gluten-free chocolate cookie dough cupcakes are about as good as gluten-free food gets. Upon first glancing at these cupcakes, they appear to be normal chocolate cupcakes. Not the case with these exceptional cupcakes. One bite reveals the surprise of a cookie dough filled inside. They would stand on their own without frosting. However, to make an amazing treat even better, cream cheese frosting and chocolate chips are added to the top.
16. Best Red Velvet Cupcakes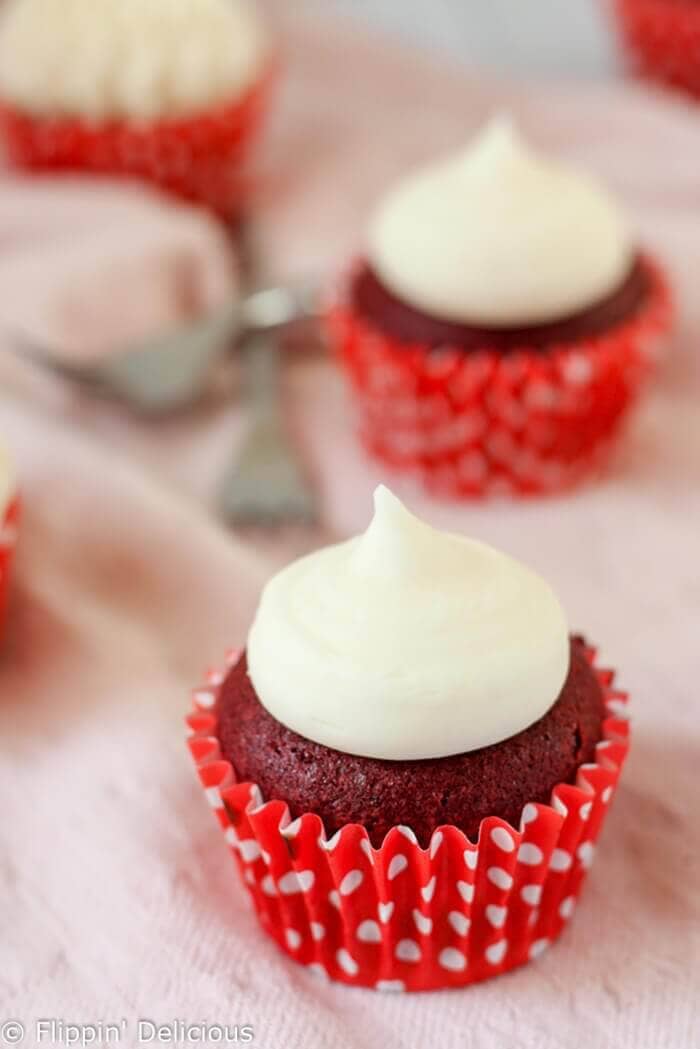 Red velvet cake is a crowd-pleasing favorite, loved by many for its superb flavor and bright color. As one of the best cupcake recipes for gluten-free red velvet cupcakes, serving these delicacies at your next gathering is sure to go over well. The ingredient list is straightforward, and the basic instructions make it an easy recipe to follow, with minimal time spent in the kitchen. The recipe yields either 16 standard size cupcakes, or 48 mini cupcakes. In keeping with the standard preparation of red velvet cake, these cupcakes are topped with cream cheese frosting.
17. Vanilla Cupcakes with Dairy-Free Buttercream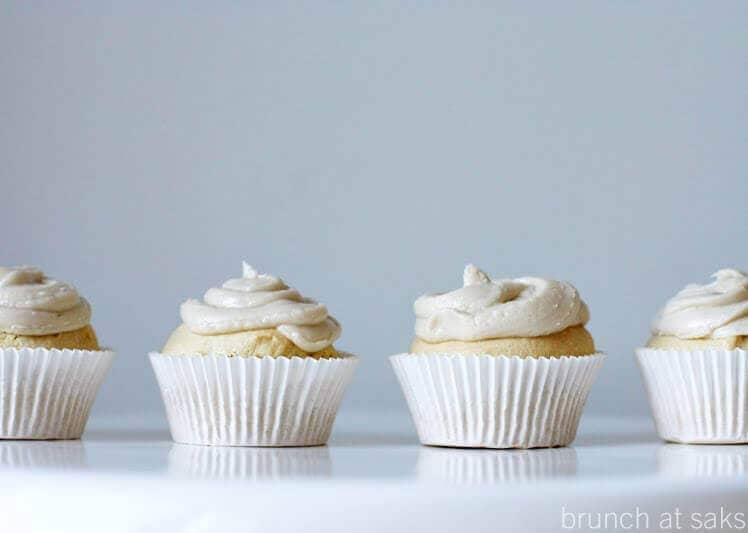 Look no further than this gluten-free cupcake recipe if you enjoy the subtle, yet rich flavors of vanilla cupcakes and vanilla buttercream frosting. This recipe is a great fit for those following a wide variety of special diets. If you are following a dairy-free diet, the cupcakes and frosting are both dairy-free. Additionally, the cupcake ingredients are nut-free, soy-free, and vegan. While the cupcakes fit in to numerous diets, they do not compromise on taste or texture. This recipe will make 14 cupcakes, and takes just over a half hour to prepare and bake.
18. Caramel Macchiato Cupcakes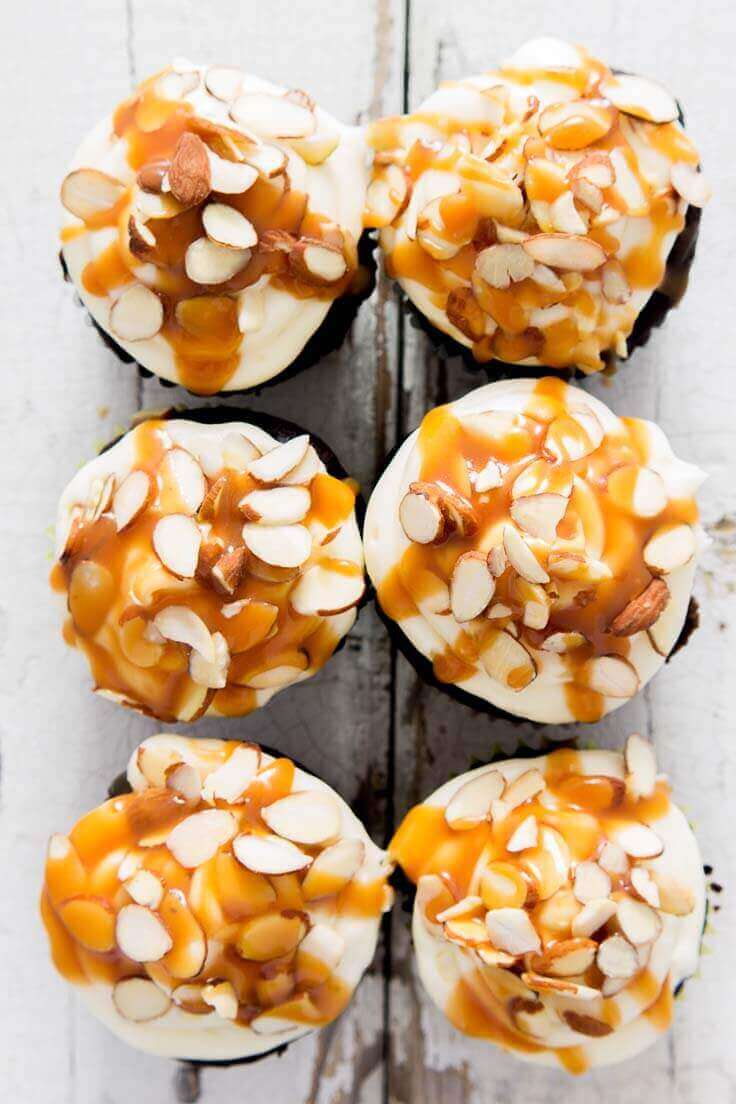 Coffee and espresso lovers will fall for this gluten-free caramel macchiato cupcake recipe. The gorgeous flavor of the espresso cupcakes is paired perfectly with a wildly indulgent salted caramel sauce. The recipe could come to a halt right there, and still be over-the-top incredible. But, as you probably already guessed, things don't stop yet. Each chocolatey cupcake is swirled with cream cheese frosting, adding to the already exceptional gluten-free cupcake recipe. Slivered almonds and a drizzling of caramel sauce are placed atop the layers of frosting, adding up to one of the best cupcake recipes around.
19. Sweet Potato Cupcakes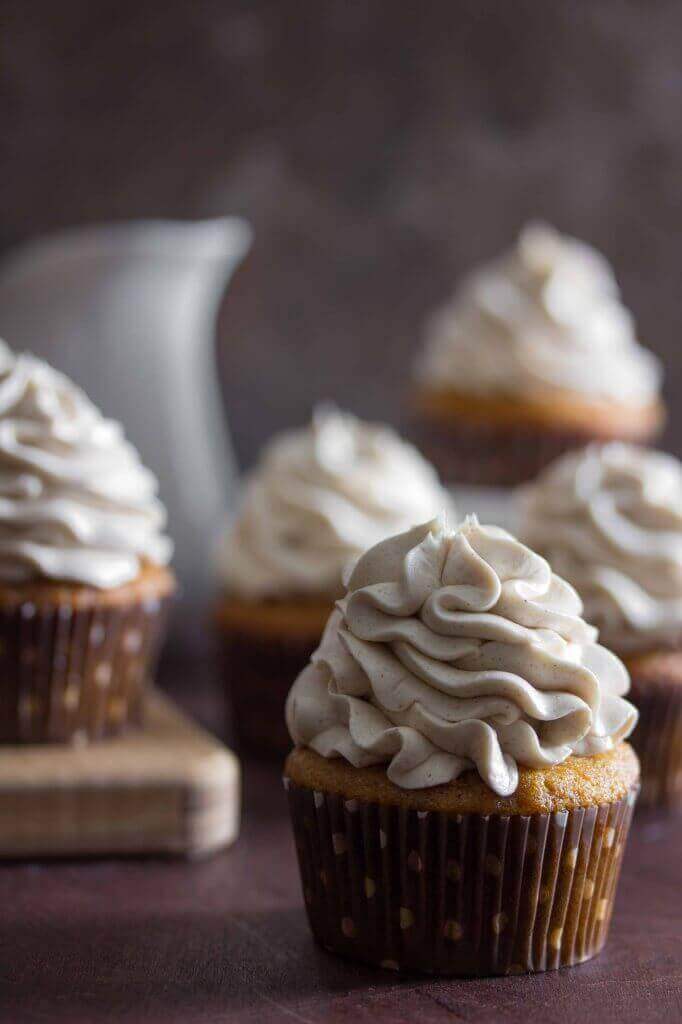 When looking for seasonal meal ideas, these gluten-free sweet potato cupcakes are a fabulous addition to the main course. Adding a healthy twist to standard cupcakes, sweet potatoes take center stage on the ingredient list. The remaining ingredients are simple, and the instructions are easy to follow. Using one of the more out of the ordinary frosting recipes, each of the 18 cupcakes this recipe makes are topped with maple marshmallow frosting. Switch things up at your gathering by serving sweet potato cupcakes instead of the traditional sweet potato casserole. They will definitely be a favorite!
20. The Great Pumpkin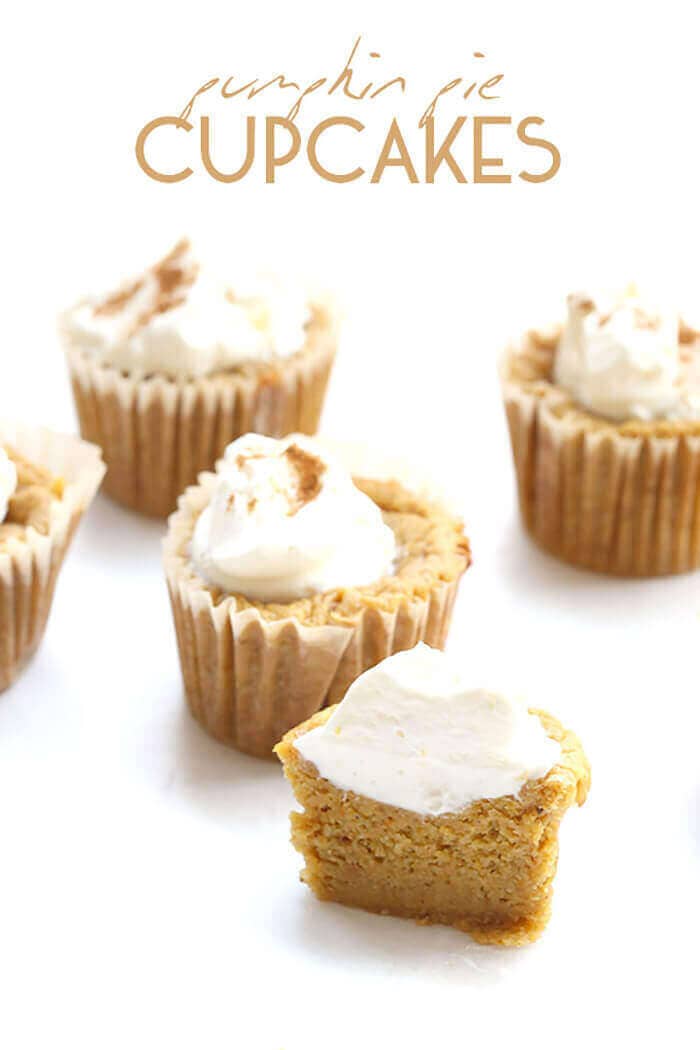 Pie Cupcakes: As a second seasonal meal idea, these pumpkin pie cupcakes will delight your guests during the holiday season. Feel free to skip the pumpkin pie and instead make these cupcakes as a fun twist on the traditional dessert. Made using coconut flour instead of a gluten-free all-purpose flour, these cupcakes are low carb. The pumpkin flavor is introduced to the batter by the use of both pumpkin pie spice and pumpkin puree. Before making this recipe, be aware that this recipe only yields eight total cupcakes (unlike the higher amounts in many other recipes).
21. Gluten-Free Pumpkin Cupcakes with Cream Cheese Frosting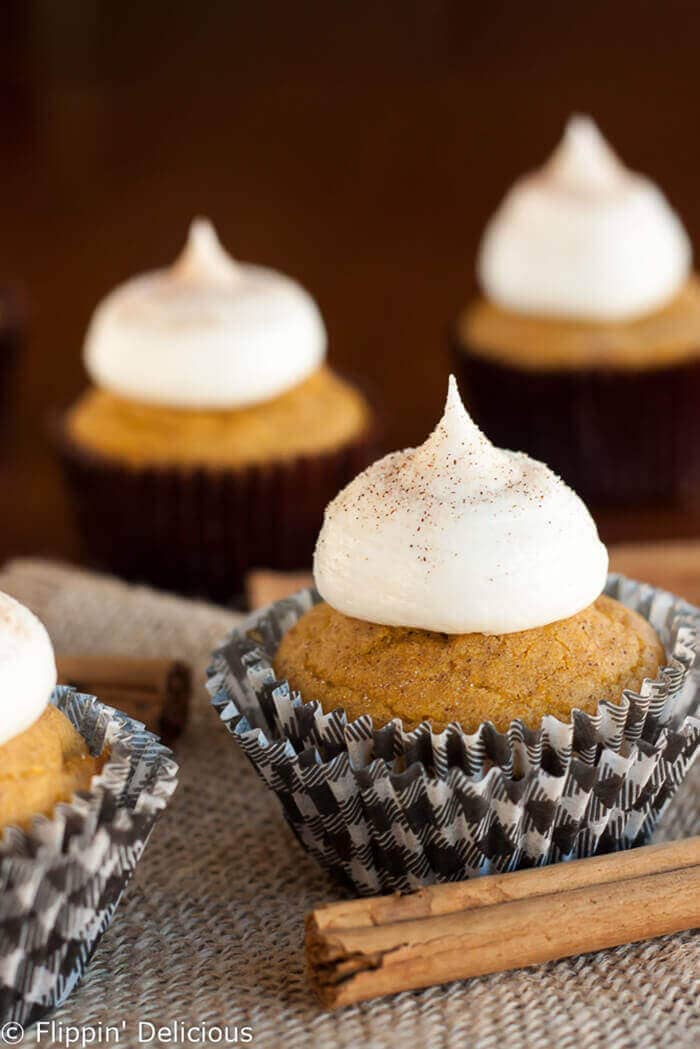 Looking for a gluten-free cupcake idea that would make an excellent breakfast or snack? These pumpkin cupcakes with cream cheese frosting are an excellent sweet treat to enjoy outside of dessert. If you are avoiding dairy, no problem. You can still enjoy this recipe by using the dairy-free cream cheese frosting recipe that is included. To give each cupcake its pumpkin spice flavor, a blend of cinnamon, nutmeg, ginger, and cloves are used. This cupcake makes a fantastic seasonal treat, or a year-round treat for those who love the taste of pumpkin.
22. Flourless Chocolate Cupcakes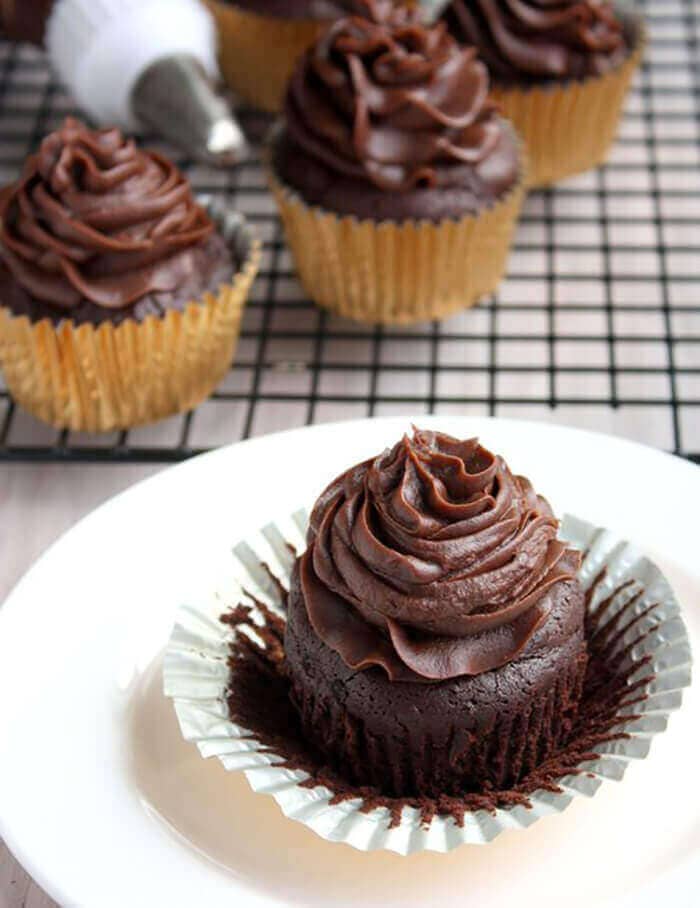 For a mini version of a standard flourless chocolate cake, try this recipe for gluten-free flourless chocolate cupcakes. The cupcakes are a dream for those who believe there is no such thing as too much chocolate. Not only is the cake rich and dense, but so is the chocolate cream cheese frosting that is added to the top. Together, the cake and frosting make for an over-the-top decadent dessert. Not only is this one of the best cupcake recipes in existence, it is easily one of the best gluten-free foods you will be able to find.
23. Banana Cupcakes with Browned Butter Frosting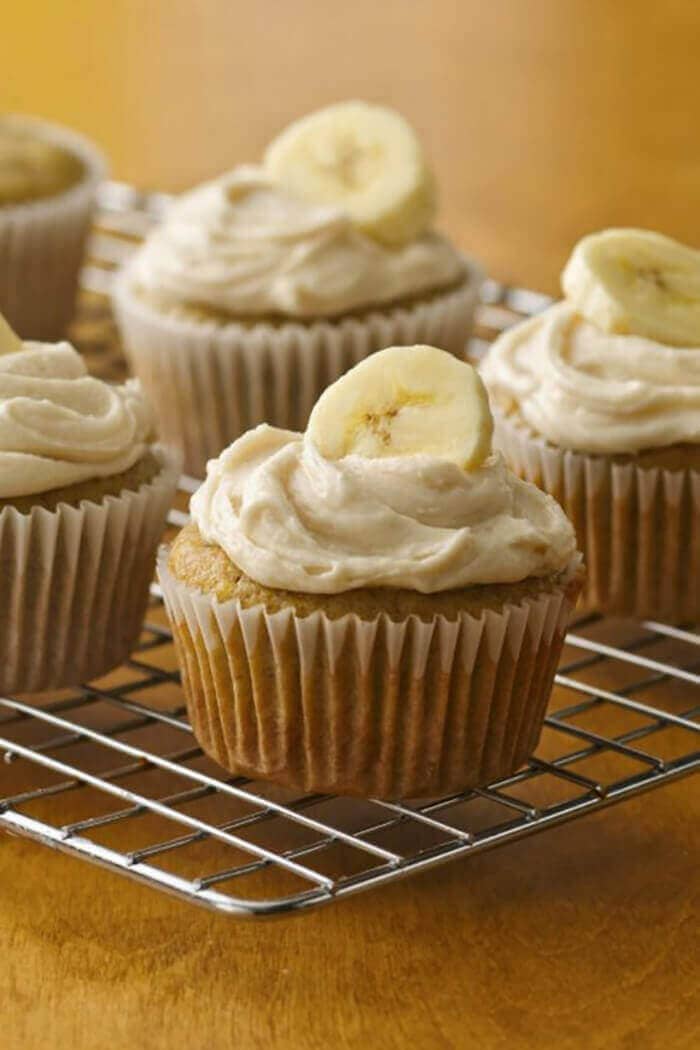 If you enjoy the healthy, sweet, and natural taste of bananas, this cupcake idea is sure to please. These gluten-free banana cupcakes with browned butter frosting have marvelous flavor and texture. The recipe is an easy recipe to follow, using a box cake mix and few other ingredients (five ingredients for the cupcakes, and four ingredients for the frosting). Enjoy these cupcakes as an exciting meal idea for breakfast, or as a fun snack or dessert idea. The recipe takes a little over an hour to complete, and produces about 17 gluten-free cupcakes.
24. Strawberry Cupcakes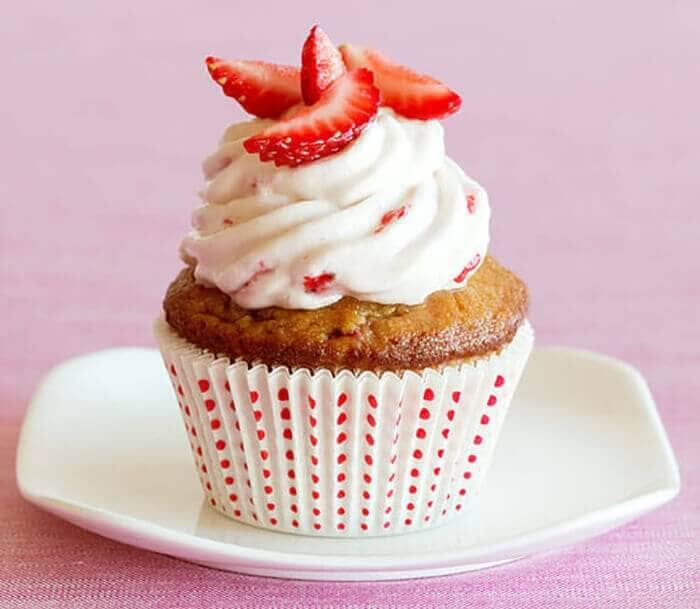 Those who prefer to skip the chocolate-based cupcakes (or those who simply like the taste of strawberries) will be thrilled over the flavor of these gluten-free strawberry cupcakes. As a more wholesome, healthy recipe, these cupcakes are a good fit for those who are looking to use only the best-quality gluten-free foods. Ingredients such as celtic sea salt, agave nectar (or honey), coconut flour, and fresh strawberries add up to an all-natural, better-for-you cupcake recipe. The cupcakes can then be topped with whipped cream or strawberry meringue frosting. Add sliced strawberries to the top as a garnish.
25. Gluten-Free Chocolate Cupcakes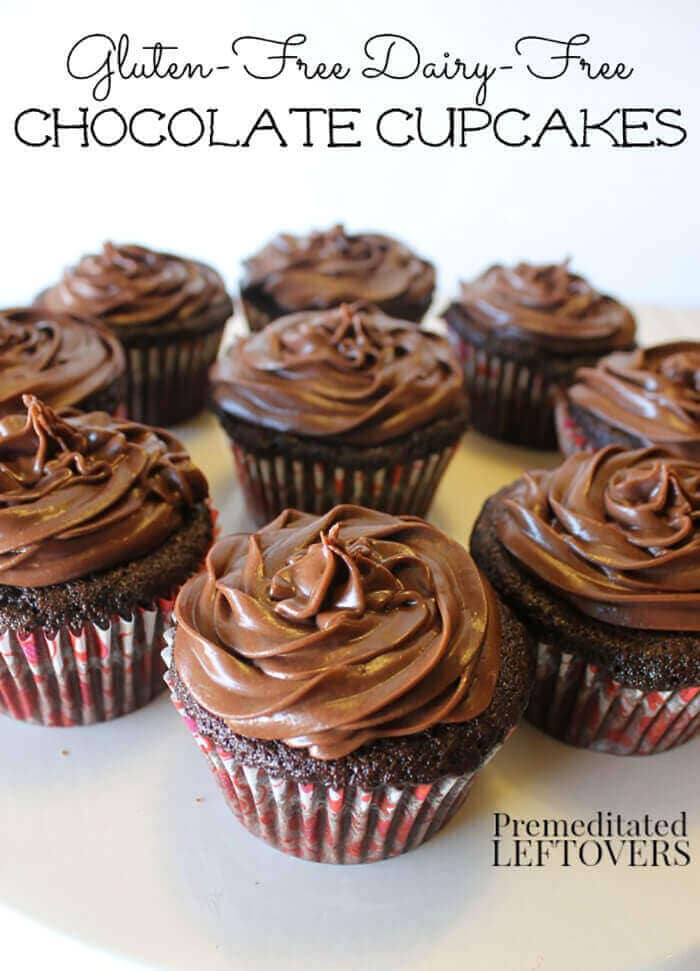 The recipe for these exquisite chocolate cupcakes is not only gluten-free, but dairy-free as well. To create the cake, a mixture of white rice flour, tapioca flour, potato starch, and guar gum is used. This distinct combination of dry ingredients (along with the other ingredients) results in a soft, flavorful chocolate cupcake. If you are baking for a larger number of people, this gluten-free cupcake recipe is ideal for the quantity it yields. In total, you can expect to make about 30 cupcakes from this recipe. Once the cupcakes are ready, dairy-free chocolate frosting is added.
26. Bakery Style Double Chocolate Chip Muffins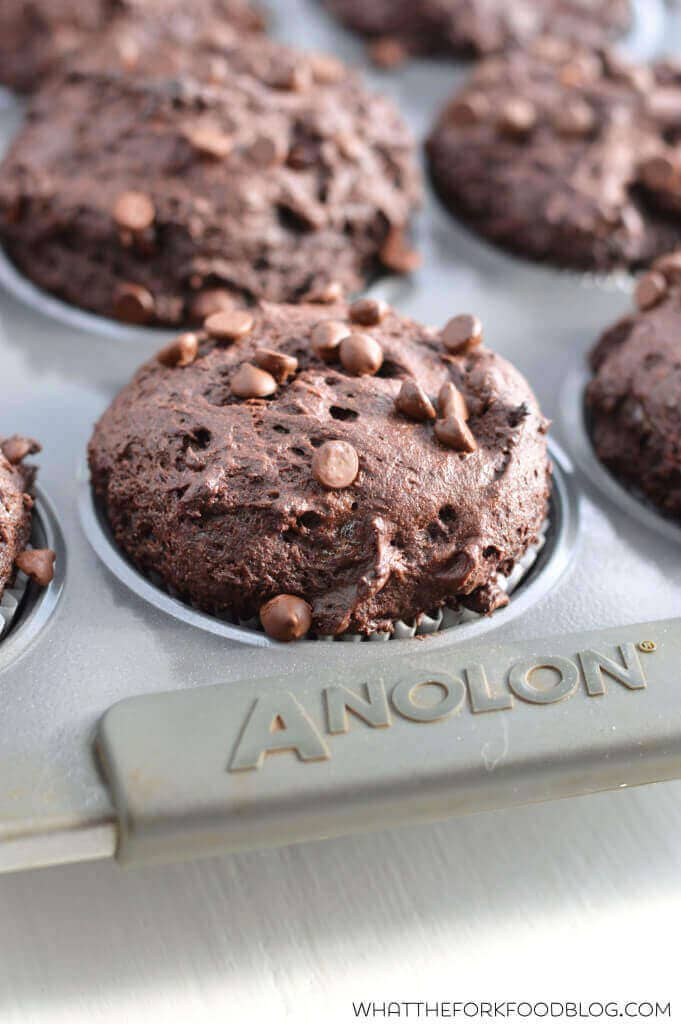 Serving as an excellent breakfast meal idea, snack, or dessert idea, the versatility of these gluten-free bakery style double chocolate chip muffins will help carry you through the day. These beyond delicious chocolate delicacies can be made with minimal time spent in the kitchen (just over a half an hour for total prep and baking time), making them convenient when needed at the last-minute. No frosting is used on these muffins, but they can be topped with chocolate chips before baking. Pair gluten-free muffins with coffee to enjoy the variety of delightful flavors.
27. German Chocolate Mini Cupcakes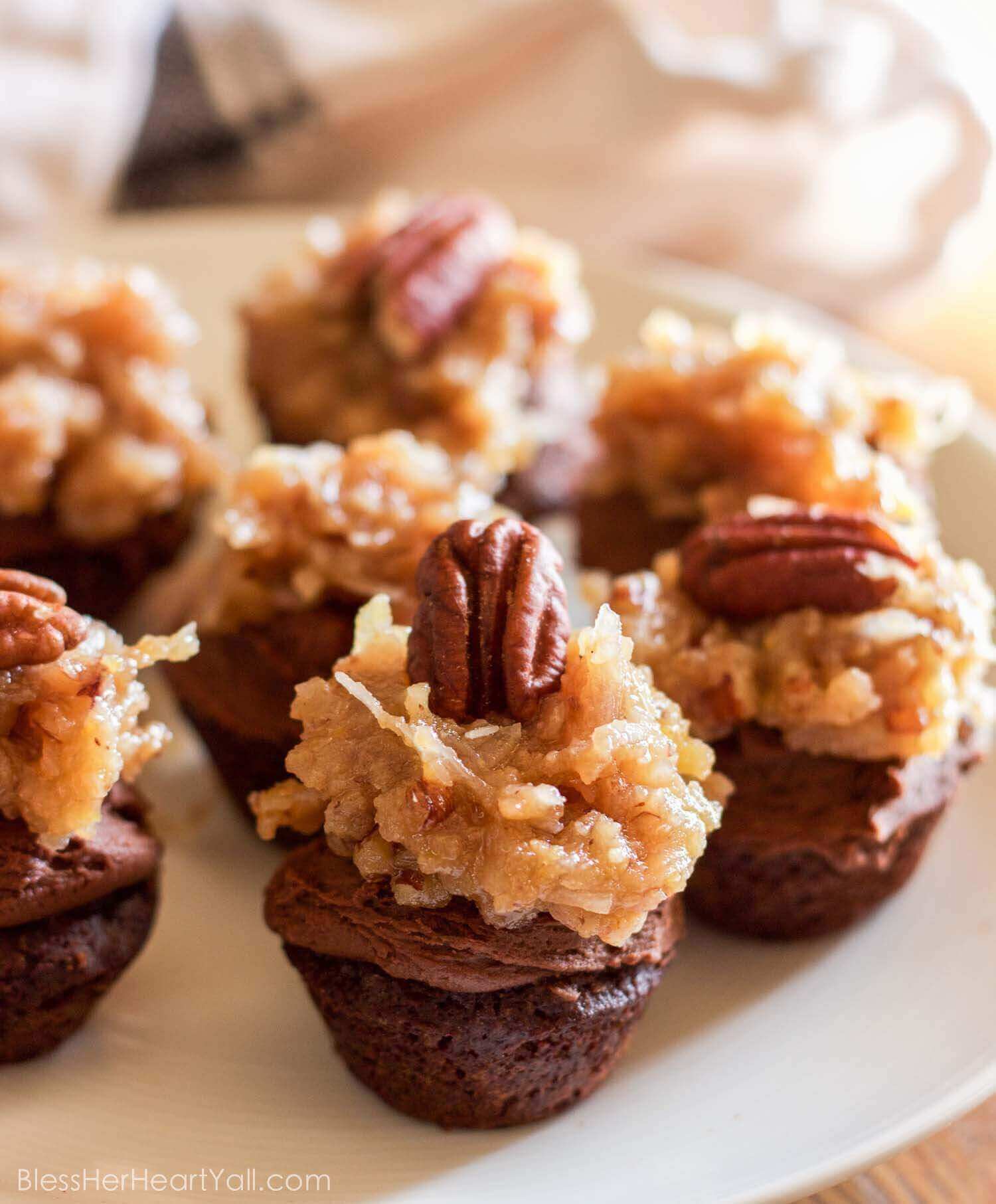 This gluten-free cupcake recipe is ideal for those who can not get enough of the unique taste of German chocolate cake. As an added layer of fun, this gluten-free cupcake recipe is designed to make 36 mini cupcakes. After each of the fluffy mini-cakes are baked and cooled, homemade chocolate frosting is smoothed on top of each cupcake. A surprising twist is then added to the already irresistible cupcakes. Rather than being topped with only a standard chocolate frosting, homemade coconut praline jam and pecans are also added to the top of each mini cupcake.
28. Gluten-Free Cinnamon Apple Cupcakes
Nothing is quite as cozy and warming as the harmony of flavors found in the combination of cinnamon and apple. Being able to find this blend in a gluten-free food is especially exciting. If you also delight in the taste of cinnamon and apples, you will fall in love with these cinnamon apple cupcakes. Healthy chopped apples are mixed with other wholesome ingredients to make the cake. Cinnamon flavored agave nectar, egg whites, sea salt, and vanilla comprise the airy frosting. The completed cupcakes are a wondrous treat, perfect when enjoyed any time of day.
29. Gluten-Free Carrot Cake Cupcakes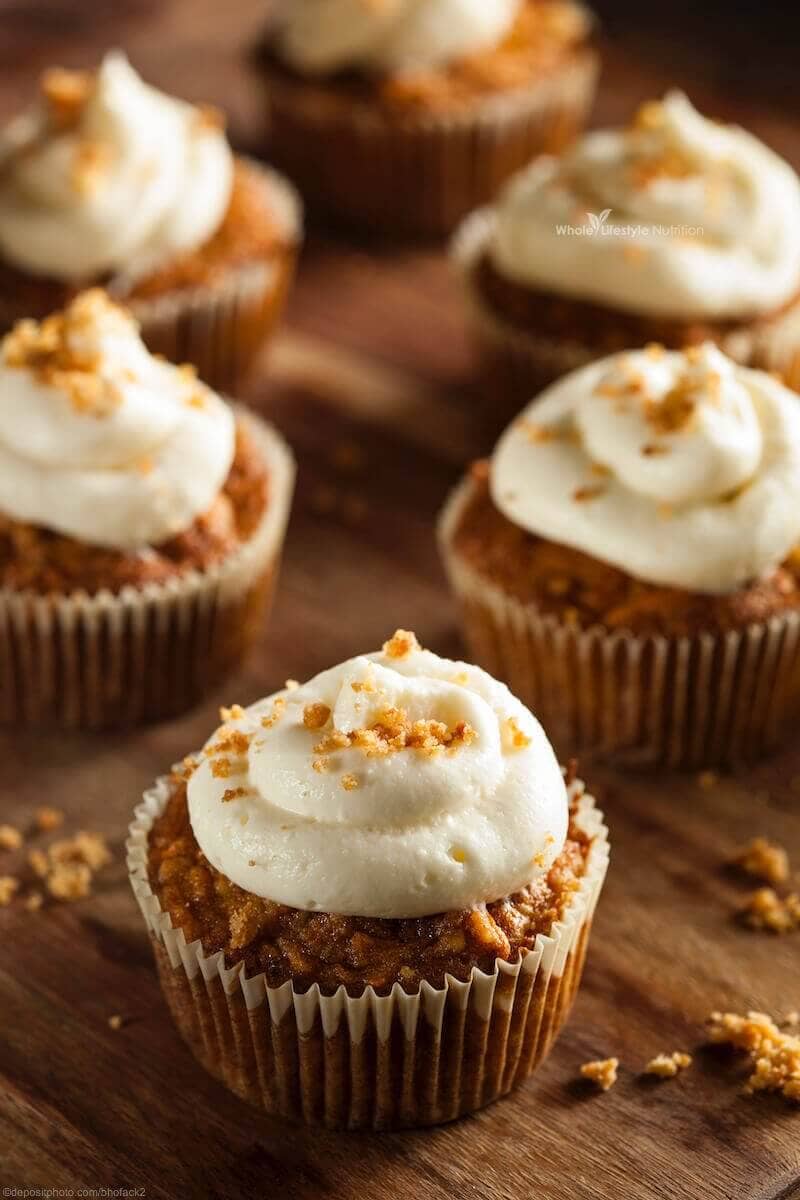 Those who enjoy traditional carrot cake will adore this recipe for gluten-free carrot cake cupcakes. Healthy grated carrots, cinnamon, macadamia nuts, apple cider vinegar, and other quality ingredients work together to create a pure, wholesome taste. Although the number of ingredients used in this recipe is somewhat high, the instructions are easy, and the prep and bake time are quick. Cream cheese frosting is used to top each of the 24 cupcakes this recipe makes. This cupcake idea can be used as a breakfast, or served as a sweet gluten-free food at your next gathering.
30. Gluten-Free Hazelnut Snickerdoodle Cupcakes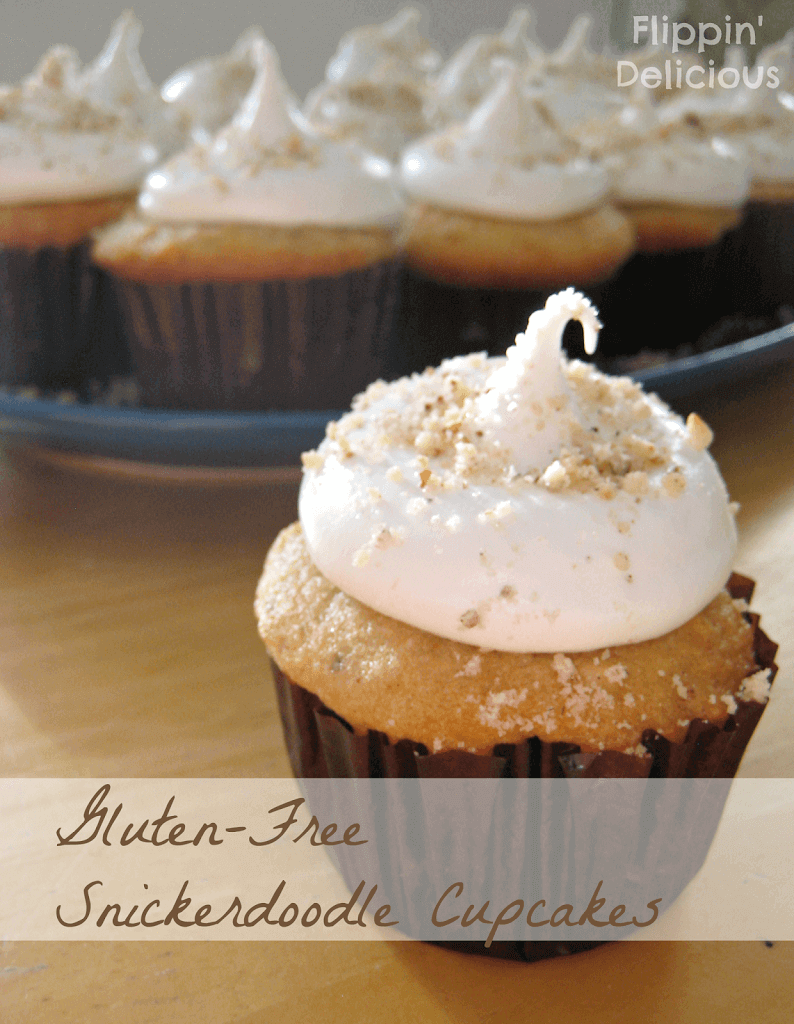 The gluten-free cupcake recipe for these hazelnut snickerdoodle cupcakes is certainly one of the more interesting (but tasty) recipes on this list. Capturing the essence of the traditional snickerdoodle cookie, these cupcakes offer their own interpretation of the popular dessert. The flour used for these cupcakes is a gluten-free rice flour blend (with the addition of xanthan gum). The chosen flour blend, mixed with the other superior ingredients, creates a fabulous basic cupcake. To complete the palate of flavors, a light frosting and a ground hazelnut sugar topping are added to each of the cupcakes.
31. Gluten-Free Salted Caramel Cupcakes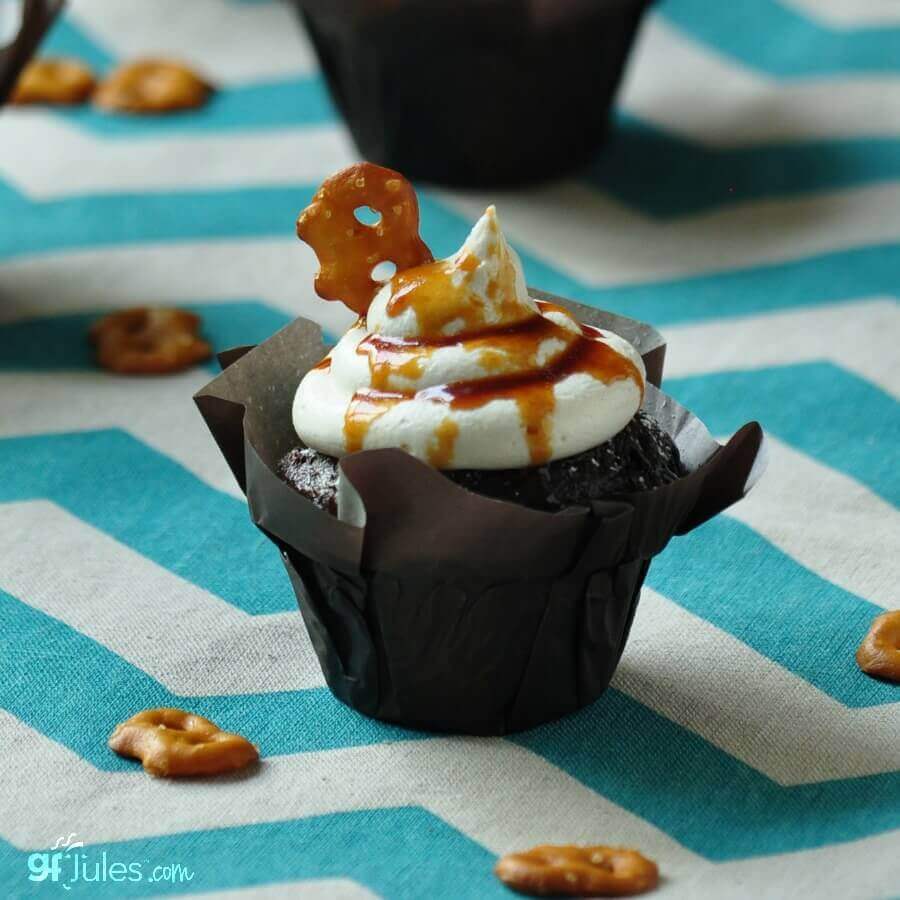 Who doesn't crave the sweet and salty combo brought by a quality salted caramel dessert from time to time? This spectacular duo of flavors is represented well in this recipe for gluten-free salted caramel cupcakes. There are three parts that help build the completed cupcakes: the cake, buttercream frosting, and caramel sauce. The cake is a basic vanilla flavor, serving as more of a template for the sugary toppings. The caramel buttercream frosting is added next, and afterward, the caramel sauce is drizzled over the top. Add a gluten-free pretzel on top as a garnish.
32. Lemon Buttermilk Cupcakes with Fresh Blackberry Buttercream
As an enhanced version of a standard lemon cupcake, these gluten-free lemon buttermilk cupcakes with fresh blackberry buttercream frosting are a culinary delight that can be made in your own kitchen. The use of multiple fresh fruits (including fresh blackberries, lemon juice, and lemon zest) help give these cupcakes a light, refreshing taste. Aside from the creative melding of tastes, this gluten-free cupcake recipe yields cupcakes that are highly visually appealing. These wonderfully irresistible cupcakes make a fitting treat in the summertime, either for a weeknight dessert or for a fun gathering.
33. Apple Pie Cupcakes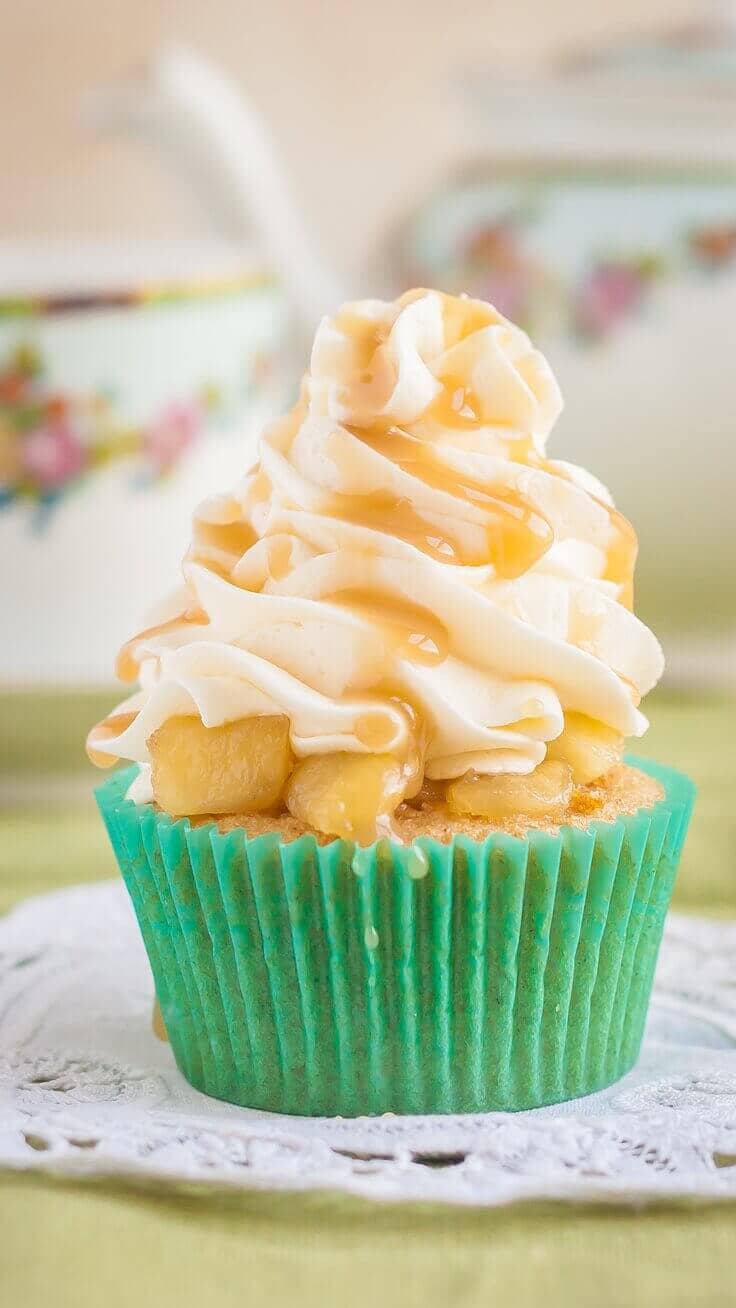 Not much can compare with the warm, inviting flavor of a classic apple pie. Enjoy the much-loved flavors of apple pie by making (and eating!) these gluten-free apple pie cupcakes. A simple vanilla and cinnamon cake recipe serves as the base of the cupcakes. A small amount of cake is removed from the top of each cupcake so that the apple pie topping can also act as a filling. The creamy vanilla frosting is then added on top of the apple pie topping. Finally, a light drizzle of caramel sauce completes the gluten-free apple pie cupcakes.
34. Peppermint Hot Cocoa Cupcakes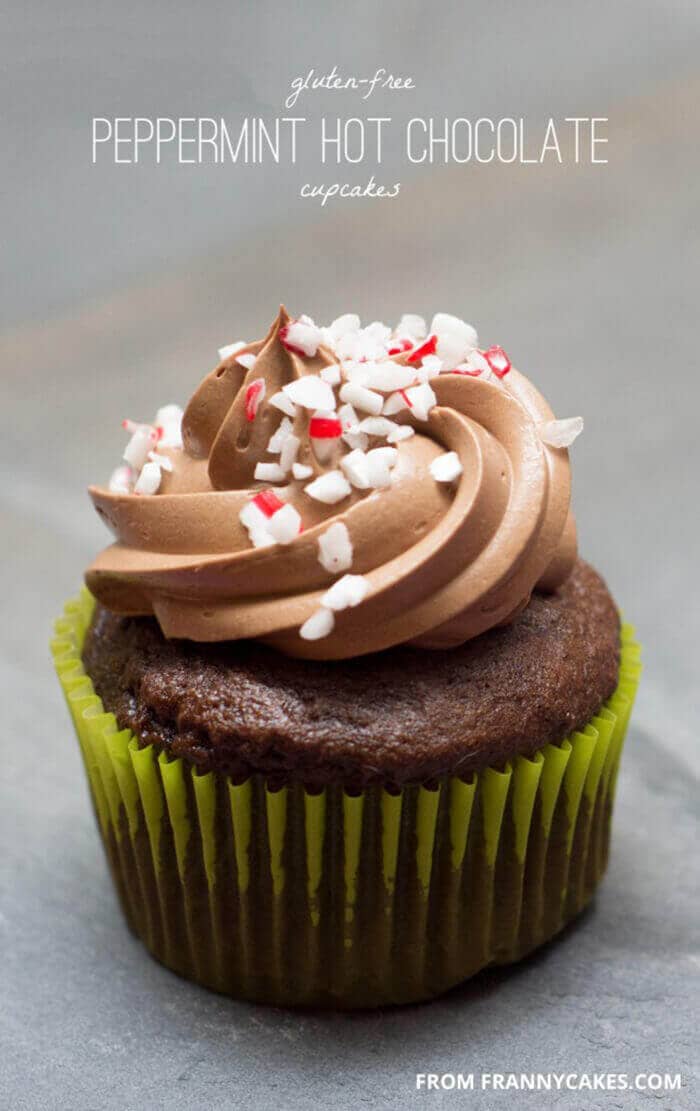 During the winter months, enjoying a cup of hot cocoa is one of the top to-do items of the season. Turn your favorite cup of hot cocoa in to your new favorite cupcake with these gluten-free peppermint hot cocoa cupcakes. The cake used for the cupcakes is a peppermint chocolate cake, made from a list of standard ingredients. Once the cupcakes are baked and cooled, it is time to add the delectable frosting. The frosting used for these cupcakes is a peppermint chocolate swiss meringue buttercream. Crushed candy canes can be used as a garnish.
35. Salted Chocolate Mocha Cupcakes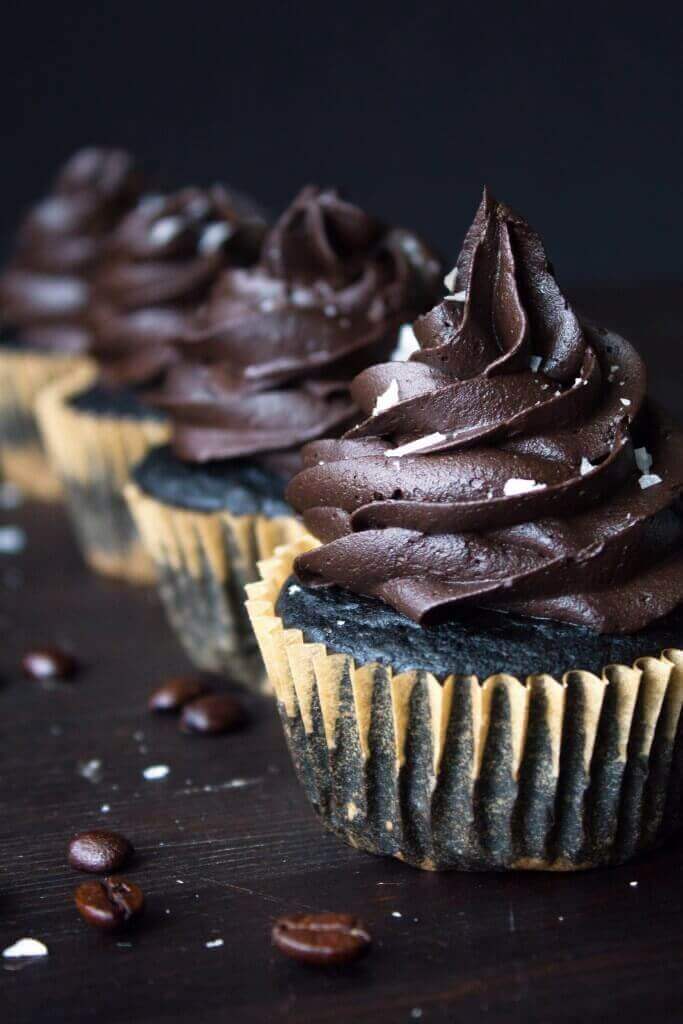 If you are looking for another sweet and salty combo, look no further than these gluten-free salted chocolate mocha cupcakes. Each chocolate mocha cupcake is rich, dense, and full of intense chocolate taste. As an added kick of flavor, the strongly brewed coffee that is added to the batter is expressed as an exceptionally balanced addition to the salted chocolate cake. While the cake holds its own, with no additional topping needed, an indulgent finale is in order for the treat. Every cupcake is topped with a whipped chocolate ganache, making for a delicious finish.
36. Gluten-Free Lemon Pound Cake Cupcakes
Acting as yet another lemon flavored cupcake option for those on a gluten-free diet, these lemon pound cake cupcakes are a fantastically tasty choice for dessert. Since this recipe uses mostly pre-made ingredients (including box cake mix and instant lemon pudding and pie filling), it is an easy recipe to prepare for and follow. As a result of the simple ingredients and instructions, preparation and bake time are minimal, making this a great recipe to use if you need cupcakes in a hurry. To finish, select your favorite frosting to top the gluten-free cupcakes.
37. Gorgeous Gluten-Free Cupcakes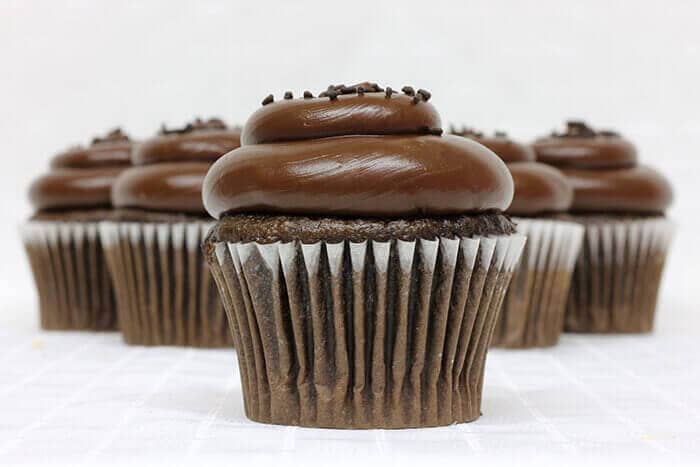 With a wonderfully unique name, these "gorgeous" cupcakes certainly grab your attention in the description alone. Although they have a very interesting name, it is not immediately evident as to what flavors and ingredients are involved. The cupcakes are gluten-free chocolate caramel salty cupcakes. Using a fudge-like cupcake recipe, the cake portion alone is an exceptional dessert by itself. The cupcakes are topped with a luxurious chocolate frosting, and a salty caramel sauce. These cupcakes make a fantastic dessert (or a wildly indulgent afternoon snack), and it is nearly impossible to know that they are gluten-free.
38. Gluten-Free Vanilla Cupcakes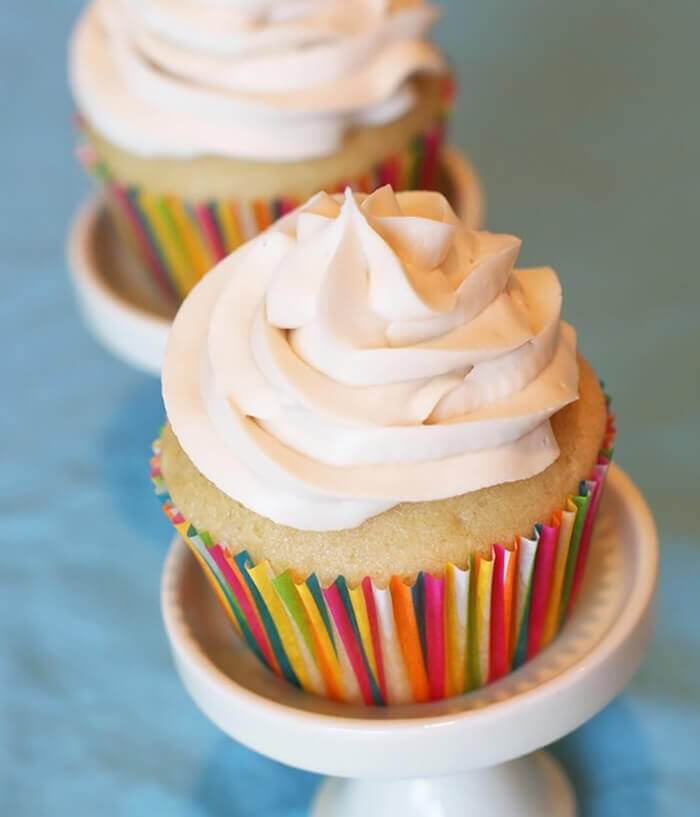 Even though it can be regarded as being a "plain" flavor at times, a good vanilla cupcake is anything but boring. The gluten-free vanilla cupcakes featured in this easy recipe have minimal ingredients, yet have brilliant taste and texture (especially for a gluten-free cupcake). The ingredient list to make the cupcake batter has no shocking items. However, just the right quantities of everything are the key to helping make these cupcakes special. A superb (yet delightfully simple) buttercream frosting successfully packages the completed cupcake. This recipe yields 12 total cupcakes, and takes minimal time to prepare.
39. Gluten-Free Chocolate Cupcakes
Despite the many gluten-free chocolate cupcake recipes available online, each take on the regular chocolate flavor is different in its own way. Every one of the gluten-free chocolate cupcake recipes available have slight, yet noticeable, variations. The distinct feature of these gluten-free chocolate cupcakes is the intense, rich chocolate taste. Chocolate lovers will especially adore this recipe. These cupcakes are quite moist, and have fabulous texture. There is no frosting recipe included with this cupcake recipe. Instead, you can choose to make (or purchase) your favorite frosting as the topping to these exceptional gluten-free chocolate cupcakes.
40. Orange Creamsicle Cupcakes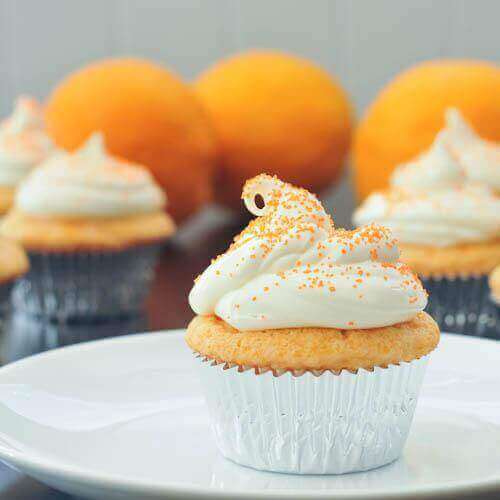 If you are looking for one of the most out-of-the-ordinary cupcake ideas available, look no further than this gluten-free orange creamsicle cupcake recipe. The cupcakes and frosting are also dairy-free and egg-free. What gives these cupcakes the festive orange flavor is a combination of orange pulp and orange soda. The delightful orange cupcakes are topped with citrus cream cheese frosting. As mentioned earlier, this cream cheese frosting is dairy-free, using a vegan cream cheese. The recipe yield 12 bright orange, fluffy cupcakes. These cupcakes are a fun treat to serve as a unique sweet dessert item.
41. Honey Cinnamon Cupcakes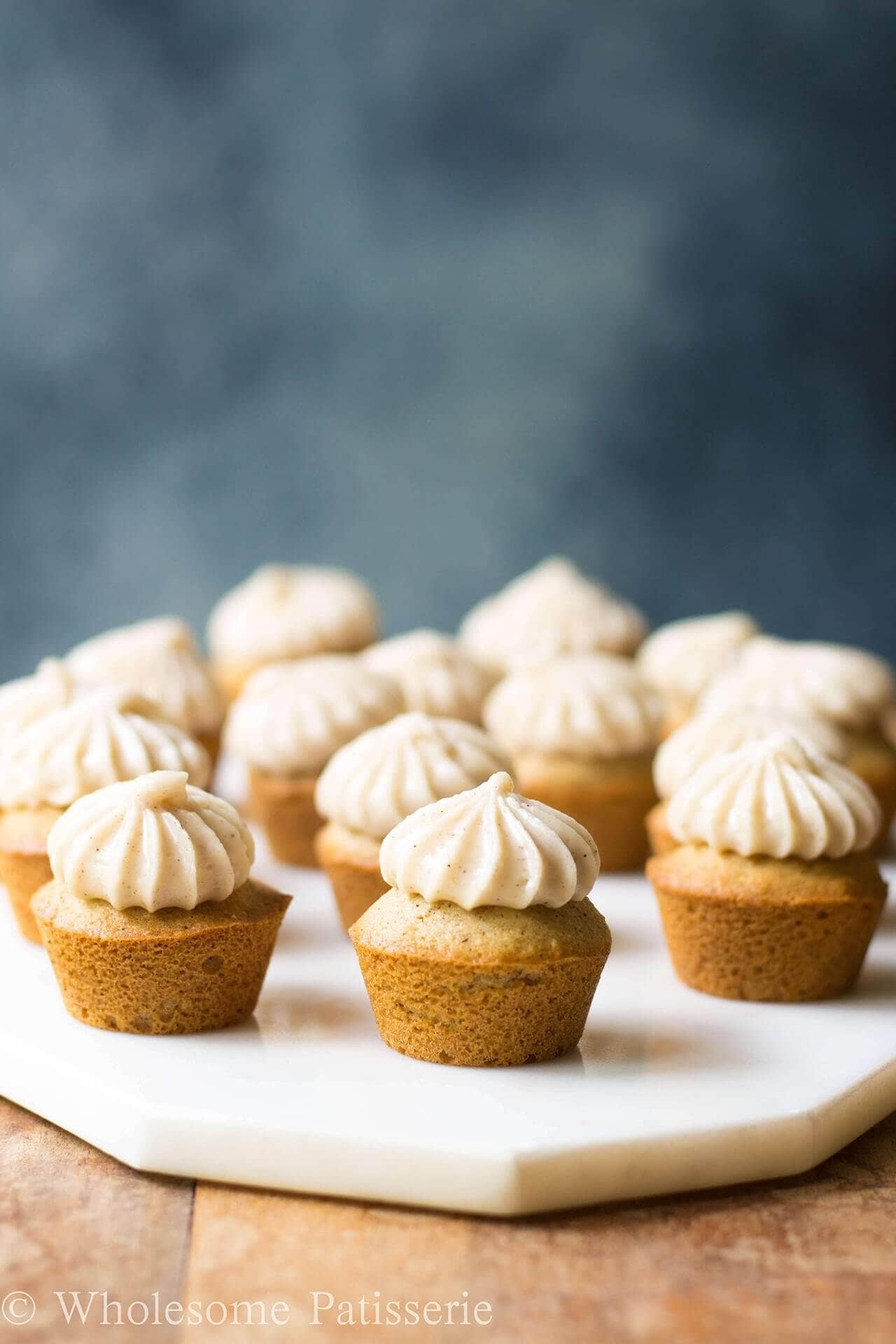 For a warm, wholesome cupcake recipe, these gluten-free honey cinnamon cupcakes are an exceptional fit. Ingredients like almond meal, himalayan pink salt, cinnamon, coconut oil, maple syrup, and several other ingredients make for a soft, mild cake. A subtle frosting flavored with cinnamon, and sweetened with honey and icing sugar, serves as the topping for the wonderful cupcakes. The recipe suggests making mini cupcakes, rather than full-sized standard cupcakes. Enjoying the gluten-free honey cinnamon cupcakes as a breakfast, a snack, or dessert are all wonderful ways to delight in the taste and texture of these treats.
42. Mexican Chocolate Cupcakes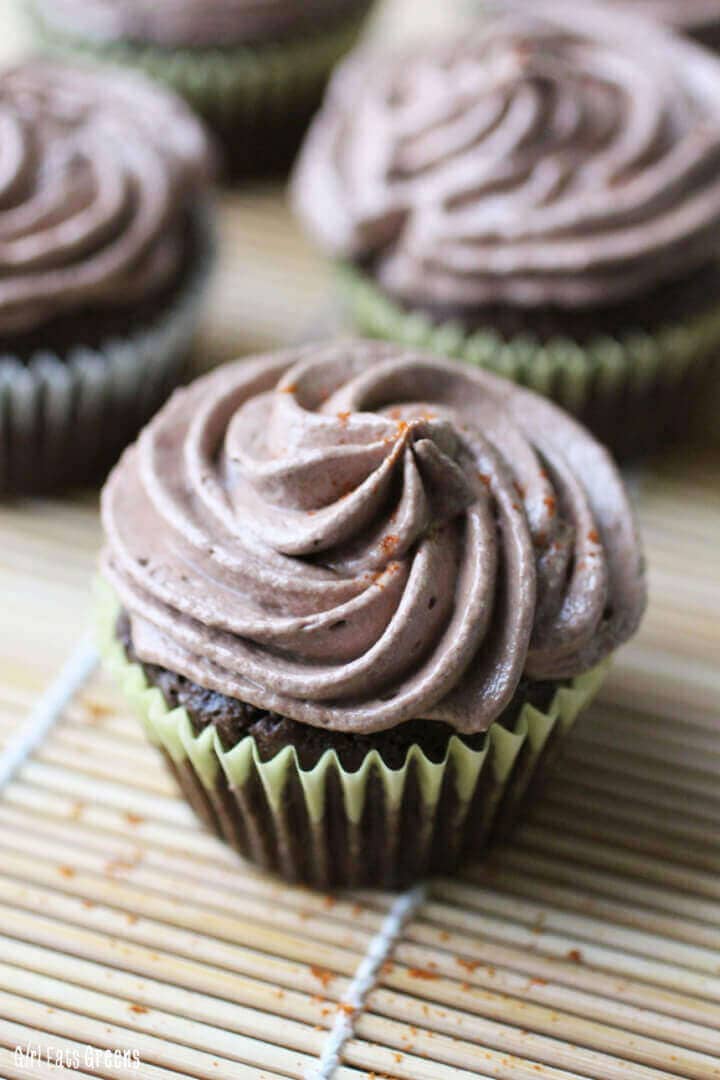 If you have been sifting through this list of the best gluten-free cupcakes for cupcakes that are also vegan, you have found another great recipe to review. Placing a slight twist on a traditional chocolate cupcake, this recipe for gluten-free Mexican chocolate cupcakes is distinct for some of its unique ingredients. In the cupcake batter, coffee, cinnamon, and vanilla extract help construct the variance in flavor from that of a standard chocolate cupcake. The frosting recipe is where the real pop of flavor awaits. A dash of cayenne is added to the creamy dark chocolate frosting.
43. Gluten-Free Dark Chocolate Cupcakes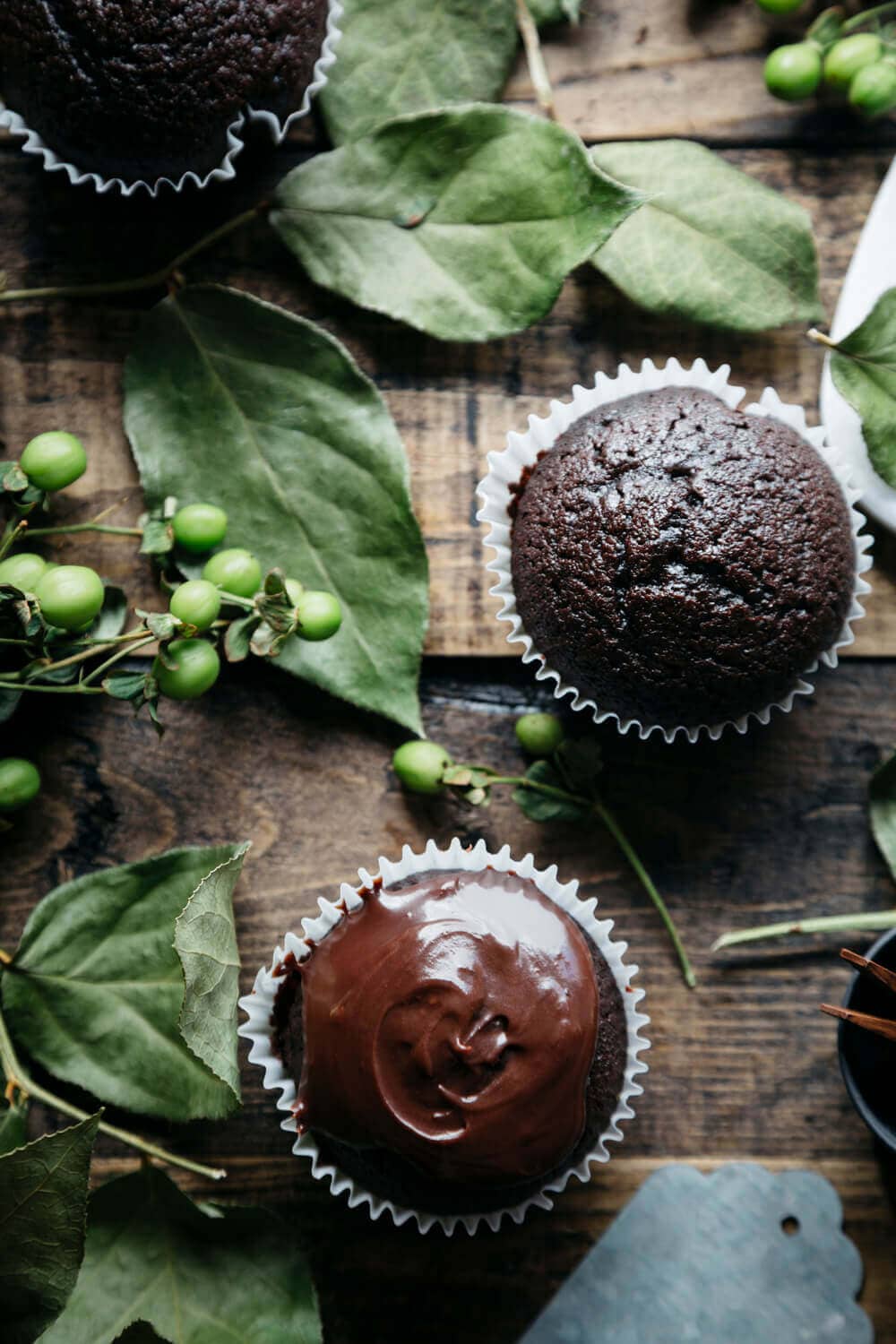 This gluten-free dark chocolate cupcake recipe places a focus on getting the most precise ingredient ratios to optimize the most important qualities in a cupcake. It especially concentrates on perfecting the issues most commonly found in cupcakes that are gluten-free. The result of this carefully assembled recipe is 12 wonderfully constructed cupcakes. Each cupcake is moist, fluffy, and full of rich chocolate flavor. These cupcakes are said to be unrecognizable as being gluten-free, and instead taste very much like a standard cupcake containing gluten. Frost these delectable gluten-free treats with the frosting of your choice.
44. Salted Caramel Chocolate Cupcakes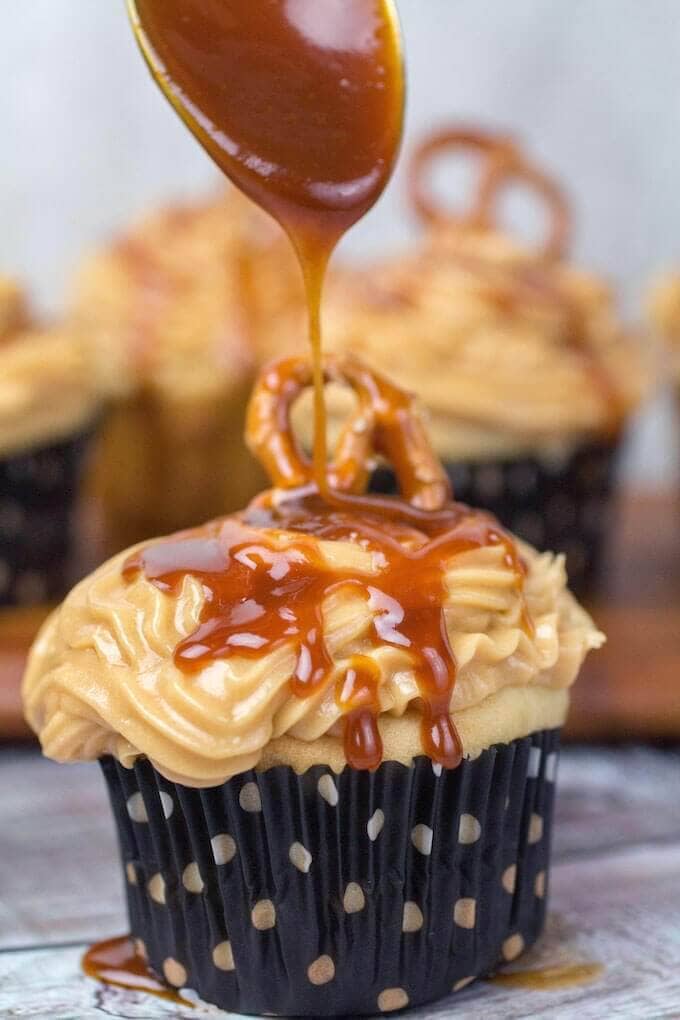 By reading the title alone, it may seem as if this recipe is too similar to several others that have already been featured on this list. However, the name of this recipe is where the similarities end. This gluten-free salted caramel chocolate cupcake recipe has multiple ingredients that are not commonly used together. The cupcake batter is made using gluten-free beer and coffee, along with conventional ingredients. When ready, the cupcakes are topped with salted caramel frosting and salted caramel sauce. For an additional garnish, add a gluten-free pretzel to the top of each cupcake.
45. Raspberry Lime Mojito Cupcakes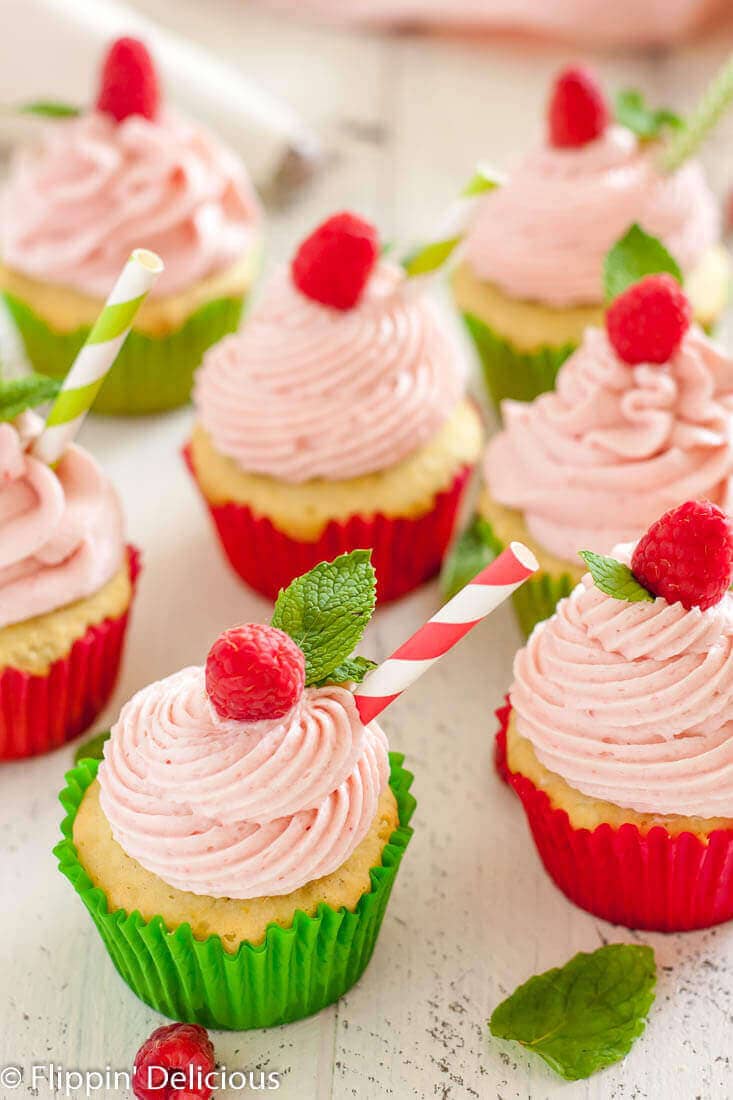 This cupcake idea is arguably one of the most creative on the list. These gluten-free raspberry lime mojito cupcakes are an exceptionally unique dessert for those on a gluten-free diet. They are certainly not something that could be found in grocery stores. To make these gluten-free cupcakes, a creative blend of fun ingredients (including mint and rum) are mixed together to create the batter. Once the cupcakes are ready, they are decorated with a festive frosting, made with mint infused rum as a main ingredient. The cupcakes are then garnished with fresh mint and raspberries.
46. Grain-Free Carrot Cake Cupcake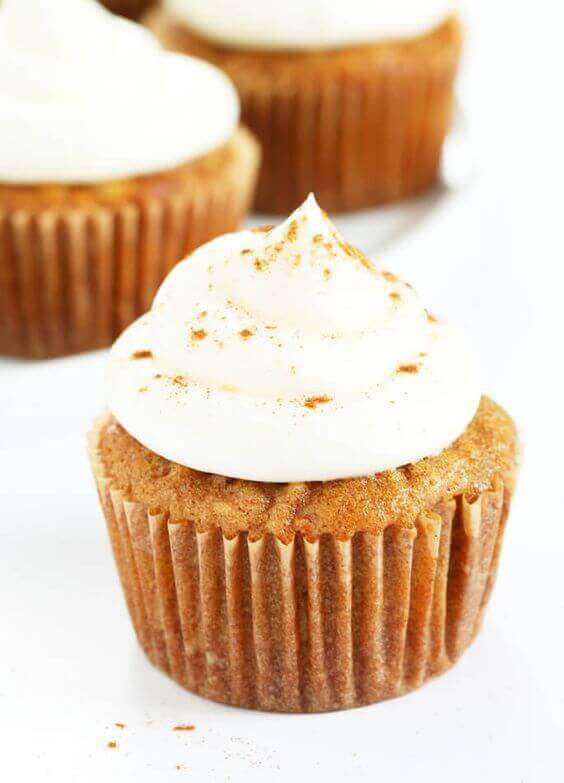 For those on a completely gluten-free and grain-free diet, these carrot cake cupcakes are an amazing option. As a slightly more healthy meal idea for breakfast than a standard cupcake, these cupcakes are made with only the best quality foods. The wholesome ingredient list includes items like raw honey, coconut oil, coconut flour, and carrots. The four ingredient frosting is also far more healthful than the average frosting recipe (which is made up of organic cream cheese, vanilla extract, raw honey, and sea salt). One individual cupcake is 155 calories, with 3.3 grams of protein.
47. Gluten-Free White with Chocolate Mousse Cupcakes
If you like to stick with a more traditional cupcake flavor, but prefer to have a little bit of a twist added in, then this recipe could be your next favorite. Gluten-free white with chocolate mousse cupcakes are a slight variation from a simple cupcake. The basic cake combined with the chocolate mousse frosting are a moist and delicious sweet treat. Rather than using a heavier traditional frosting, the mousse adds a light, airy quality. For added decoration, add chocolate sprinkles (or the sprinkles of your choice) to the frosting as a topping.
48. Gluten-Free Chocolate and Almond Cupcakes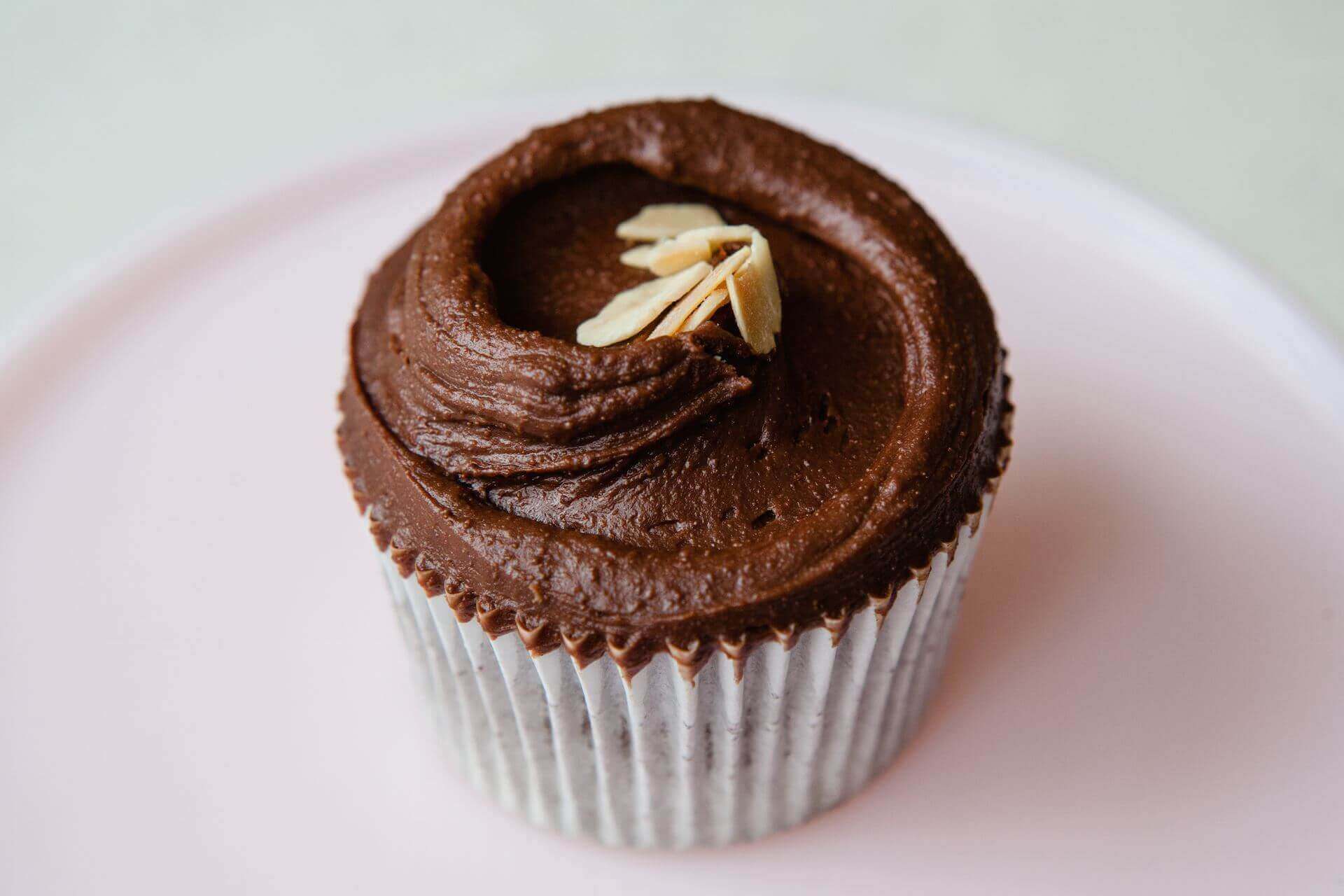 With a fudge-like quality, this gluten-free chocolate and almond cupcake recipe is a complete delight. The pairing of chocolate and almonds is always a fantastic one, and is made even better through this recipe. Ground almonds and delicious dark chocolate are used to make the batter for these cupcakes. In addition to the silky layer of chocolate icing that covers each cupcake, toasted almonds are added as a tasty garnish. When looking to try a chocolate cupcake with a little something extra, these chocolate and almond cupcakes are sure to be the right choice.
49. Peanut Butter Chocolate Cupcakes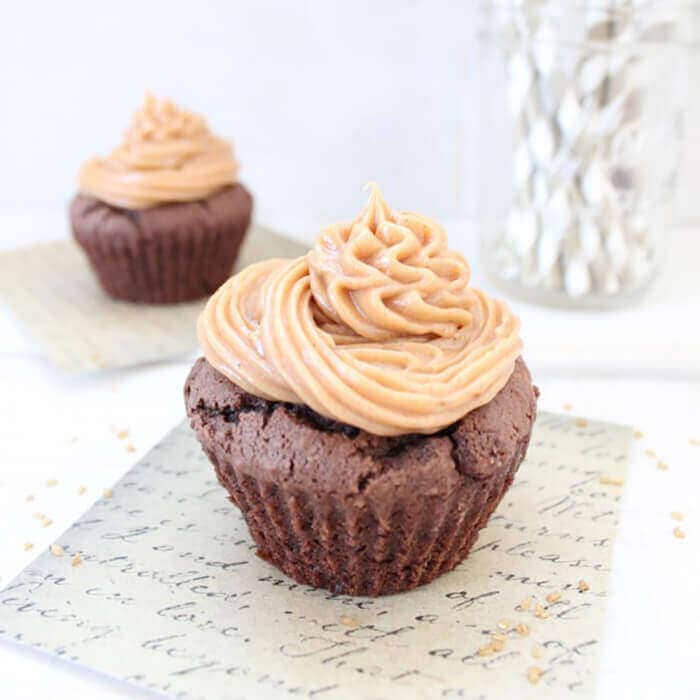 Peanut butter and chocolate is a duo that is nearly always a crowd favorite. If you can't seem to get enough of this combination, then you must try these gluten-free peanut butter chocolate cupcakes. To start the recipe, a basic chocolate cupcake is prepared. When the cupcakes are cooled, the center is scooped out and a peanut butter filling is added to the center. To add even more peanut butter goodness, peanut butter frosting is swirled on top of each irresistible cupcake. This cupcake recipe is easily one of the best gluten-free dessert recipes around.
50. Gluten-Free Vegan Chocolate Cupcakes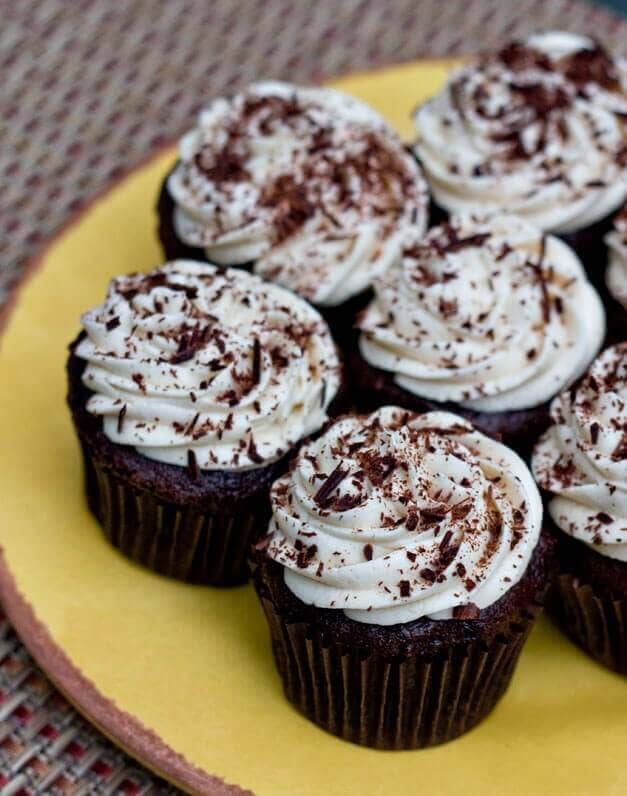 The final recipe on this list is a unique vegan variation of a standard gluten-free chocolate cupcake. A distinct blend of flours and other dry ingredients help give these chocolate cupcakes an incredible texture and moisture content, especially for a gluten-free cake. The vegan chocolate cupcakes are enhanced even further with a homemade vegan mocha frosting. The frosting is made with an interesting and tasty blend of ingredients, including bourbon vanilla, vegan margarine, espresso, and cold coffee. This recipe produces 12 cupcakes, is a fairly simple recipe to prepare, and makes a fantastic gluten-free dessert.
50 of the Most Delicious Gluten-Free Cupcakes
Ready to start baking yet? It is almost impossible to read through all of these recipes, and see all of the pictures of cupcakes, without wanting to immediately rush to the kitchen to begin making dozens of delicious sweet treats. Of all gluten-free foods, cupcakes have arguably made the most progress in terms of being indistinguishable from their gluten filled counterparts. The texture and taste of all cupcakes found on this list are perfect, and could even be enjoyed by those not required to eat gluten-free.
Although some of the gluten-free cupcake recipes on this list are similar to one another, they are all completely different in their own ways. No ingredient list is the exact same, or even close to being identical. From rich chocolate, vanilla, fruit filled cupcake ideas, and everything in between, there is absolutely a cupcake for every palate.
Each of the gluten-free recipes on this list has earned the right to be named as one of the top 50 cupcake recipes. Start trying the cupcake recipes you've found as you have looked through this list, and find a new favorite (or even favorites) among all of the creative ideas.