50 Indulgent and Healthy Cake Recipes that Will Make You Forget They are Gluten-Free
Finding a delicious gluten-free cake recipe is easier said than done. To the uninformed, a gluten-free diet and delicious cake don't go hand in hand. Gluten is an integral part of a traditional cake's structure. It transforms soupy batter into that sweet fluffy texture we all know and love. Luckily, creative alternatives allow you to stick to your diet without sacrificing your love of cake.
50 Gluten-Free Recipes That Let You Have Your Cake and Eat It Too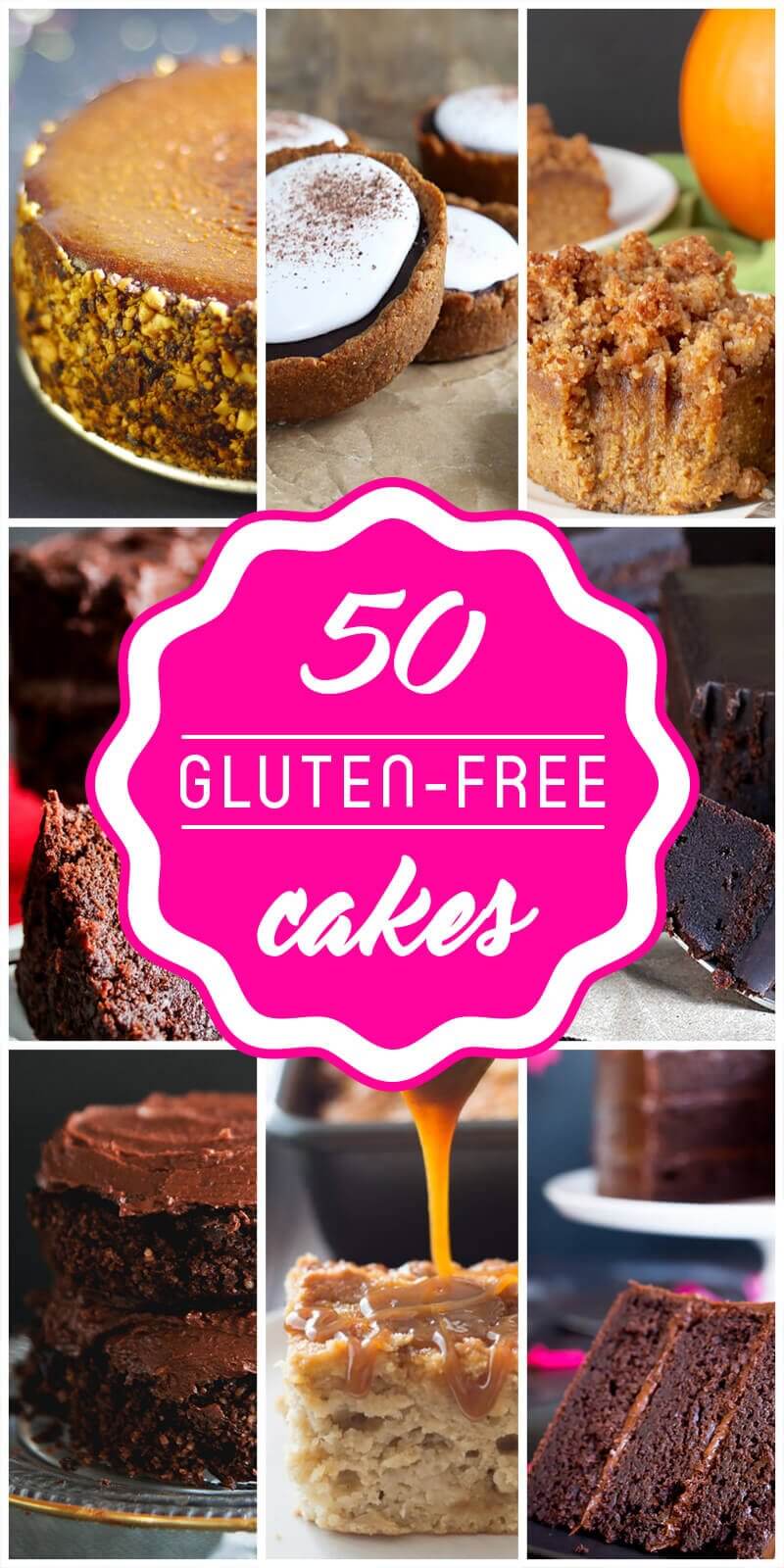 Here are 50 of the best cake recipes to help curb your cravings. Instead of flour, they utilize better gluten-free alternatives. These recipes combine the familiar flavors with a unique zest that will please your palate. You'll learn new methods to cut the gluten for a healthier lifestyle without getting rid of the foods you love.
1. Paleo Pumpkin Coffee Cake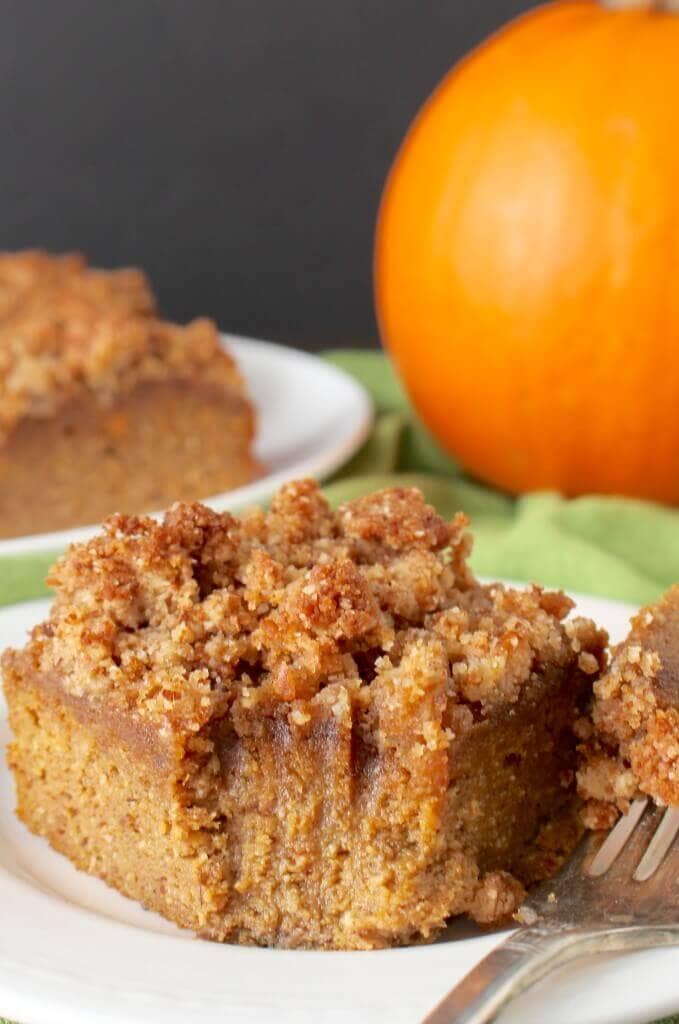 This delectable cake idea is completely free of wheat flour, instead opting for coconut and almond flour. This combination adds a new subtle flavor to an already delicious cake. It also contains added protein, making it an all around better option. It's simple by nature and doesn't need any extra icing. The combination of pumpkin spice in the batter with the maple syrup and cinnamon crumble topping creates a delightful array of flavors that will challenge any traditional coffee cake. Even the most dedicated foodie won't be able to tell that the easy recipe doesn't contain traditional flour.
2. Blueberry, Lemon, & Almond Cake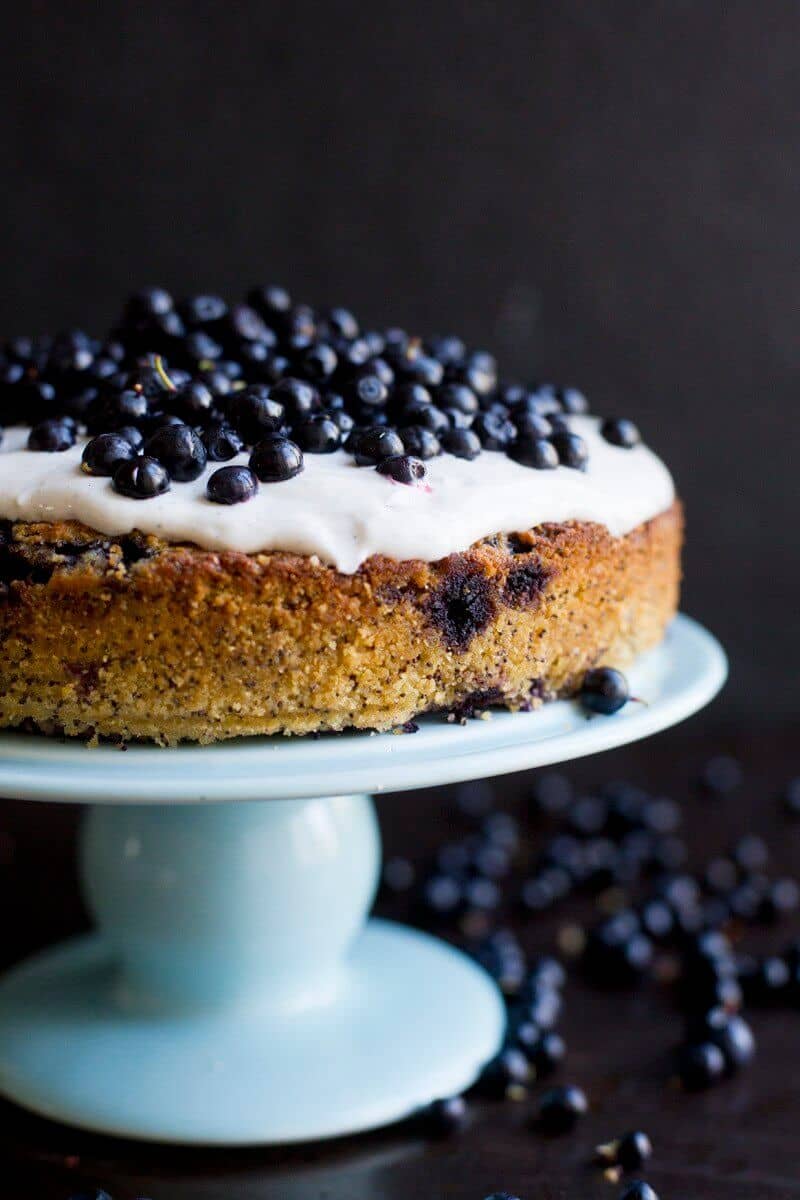 Using almond flour as the gluten-free food base, this cake combines traditional flavors to create something truly memorable. The tartness of the organic lemons is offset by the sweetness of blueberries and honey. The use of organic and natural fruits provides a fresher taste when compared to artificial flavoring. Poppy seeds introduce a unique texture and provide that signature look. The recipe is very versatile and can be modified based on your dietary needs. The familiar scents and flavors will be enjoyed by anyone, regardless of their particular dietary needs.
3. 3-Ingredient Flourless Chocolate Cake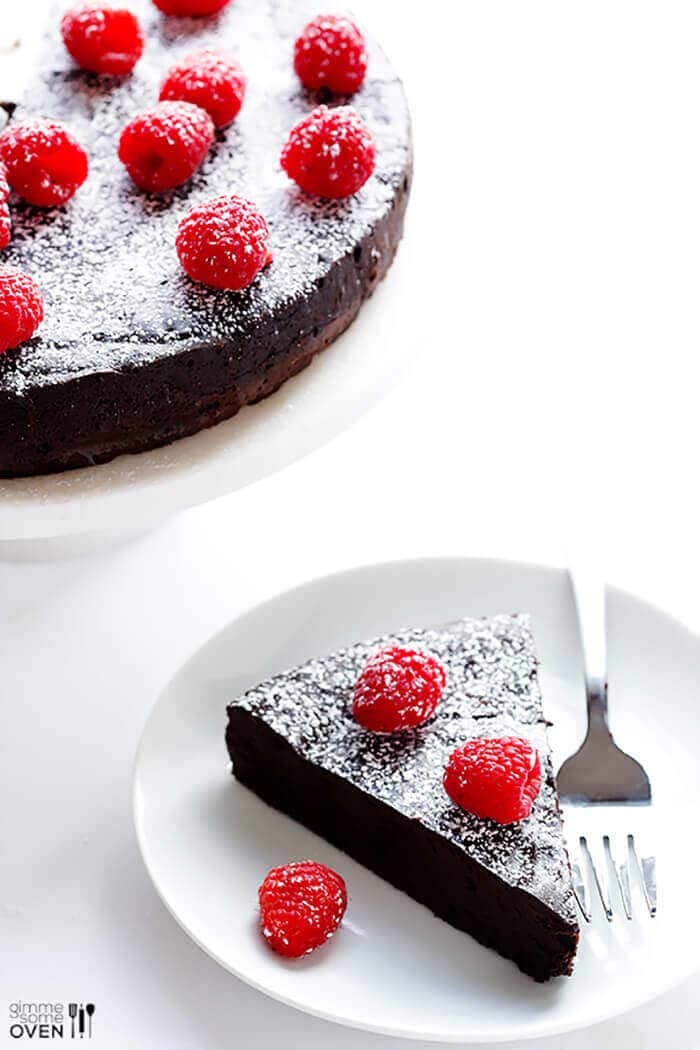 If you're looking for a dessert meal idea that packs a punch without being overly complicated, this recipe is the way to go. With only three ingredients, it's virtually fool-proof. With that being said, who doesn't like a classic chocolate cake? The simplicity of the ingredients and flavors make it easy to customize the cake however you like. Want to add a bit of tartness? Just top it with some fresh berries. Want to make it even sweeter? Add some rich chocolate frosting. The possibilities are endless.
4. Gluten-Free Funfetti Cake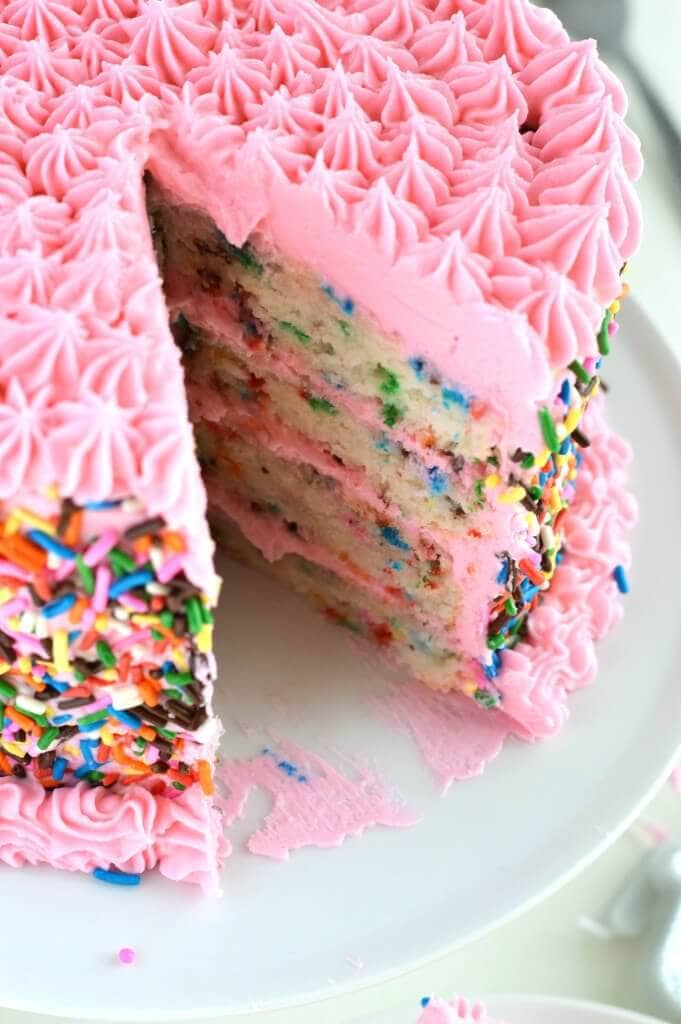 This cake uses gluten-free all-purpose flour rather than the typical almond flour. Funfetti cakes have a very particular flavor that can't really be achieved with almond flour. It calls for fairly simple ingredients that can be found in any kitchen. The bright colors of the sprinkles will pop against the white cake and look great on top of a bed of icing. Your imagination is the limit. Essentially, funfetti cakes are a blank canvas for you to decorate with vibrant icing and an abundance of toppings. Use it for birthday parties or small gatherings. Either way, it'll be enjoyed.
5. Chocolate Chip Peanut Butter Pie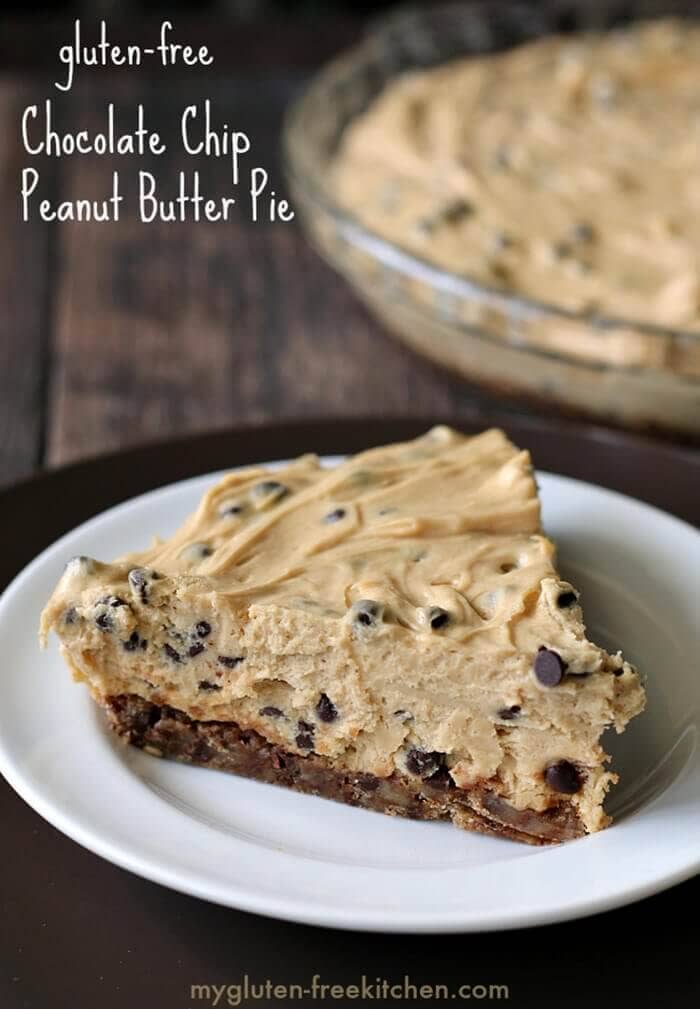 Who doesn't like peanut butter and chocolate together? It's the best mixture of flavors you could ask for. This gluten-free recipe isn't like a traditional flour cake. In fact, there's no flour substitute at all. Instead, it uses gluten free chocolate chip cookies as the crust. The crispy bottom is accompanied by a creamy and rich peanut butter filling that uses cream cheese as a base. The best thing about this dessert is that it doesn't have any bake time. Simply mix the ingredients, assemble the pie, and pop it into the refrigerator.
6. Flourless Whole Meyer Lemon Cake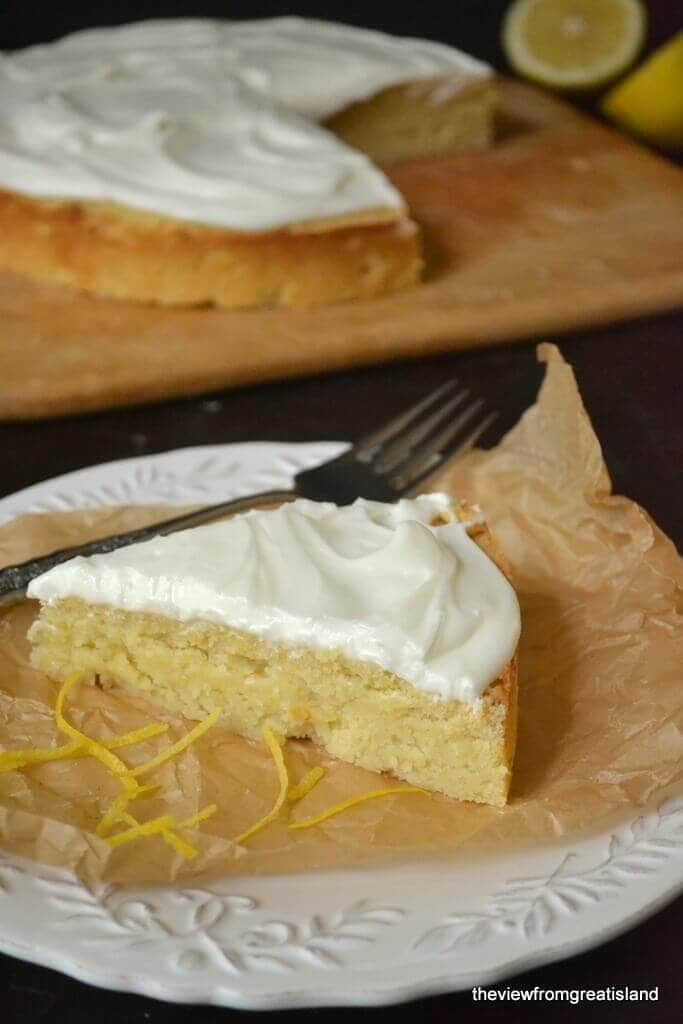 One of the sourest gluten-free cakes you'll come by is this Meyer Lemon cake. Instead of only using the juice or zest of the lemon, this particular recipe uses the entire lemon, skin and all. The result is an unmistakable mixture of sweet and sour. While not everyone goes crazy for tart desserts, the addition of a sweeter lemon icing helps even things out. The light and refreshing cake is easy to make and even easier to dress up with a few natural garnishes. Just sprinkle some lemon zest to let everyone know the cake has some kick.
7. Flourless Chocolate Peanut Butter Cup Cake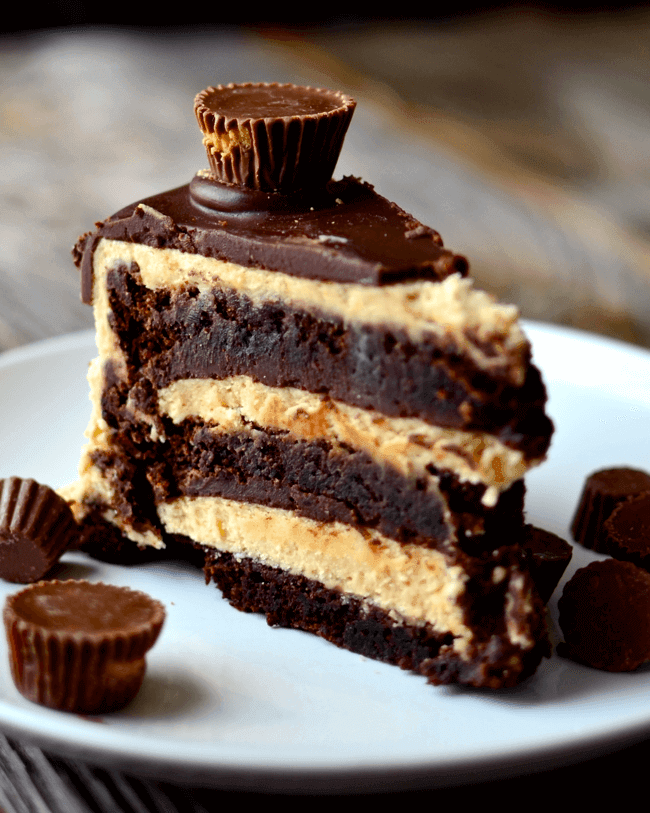 Peanut butter cups are the perfect flavor profile to try and replicate. The richness of the peanut butter perfectly complements the sugary sweetness of milk chocolate. This gluten-free cake recipe runs with that idea and takes it up a notch. Multiple layers of gluten-free cocoa powder cake are sandwiched between peanut butter buttercream frosting. The entire concoction is topped with shiny ganache and bits of the iconic chocolate candy. Essentially, it's one giant peanut butter cup in cake form. It's over the top, delicious, and perfect for any peanut butter cup lover.
8. One Bowl Gluten-Free Chocolate Cake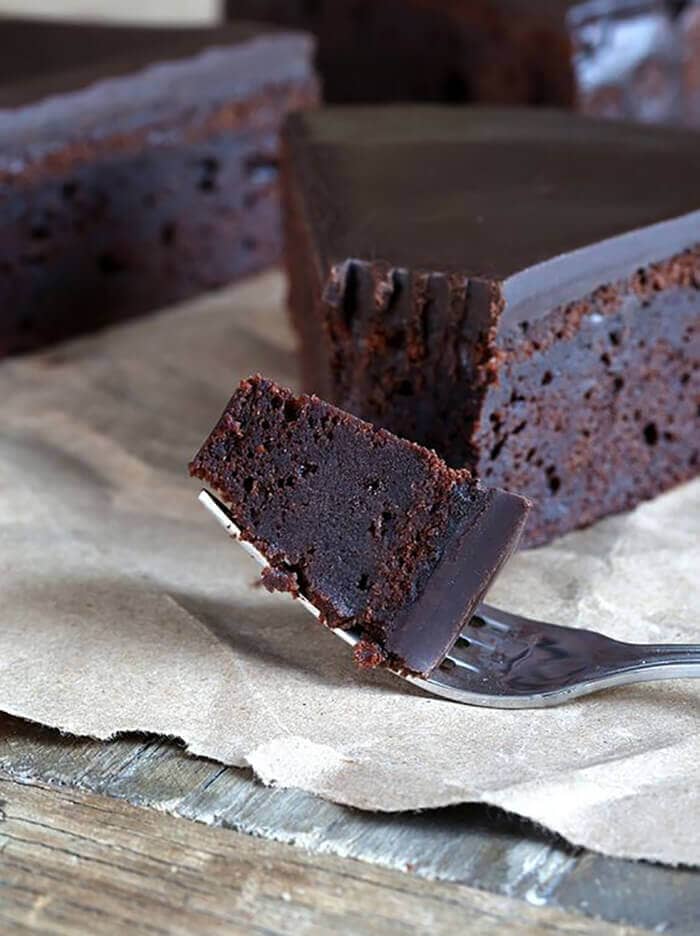 Cocoa powder is a perfect base for gluten-free cakes. It's natural and free of potentially harmful additives. Not only that but it adds a richness that balances any other sweet ingredients. In this case, the cocoa powder works with sour cream and added sugar. A dark chocolate ganache is used as an icing. The result is a burst of sweetness anchored down by rich chocolate. It's definitely an indulgent cake that packs a very sweet punch.
9. Gluten-Free Fruit Cake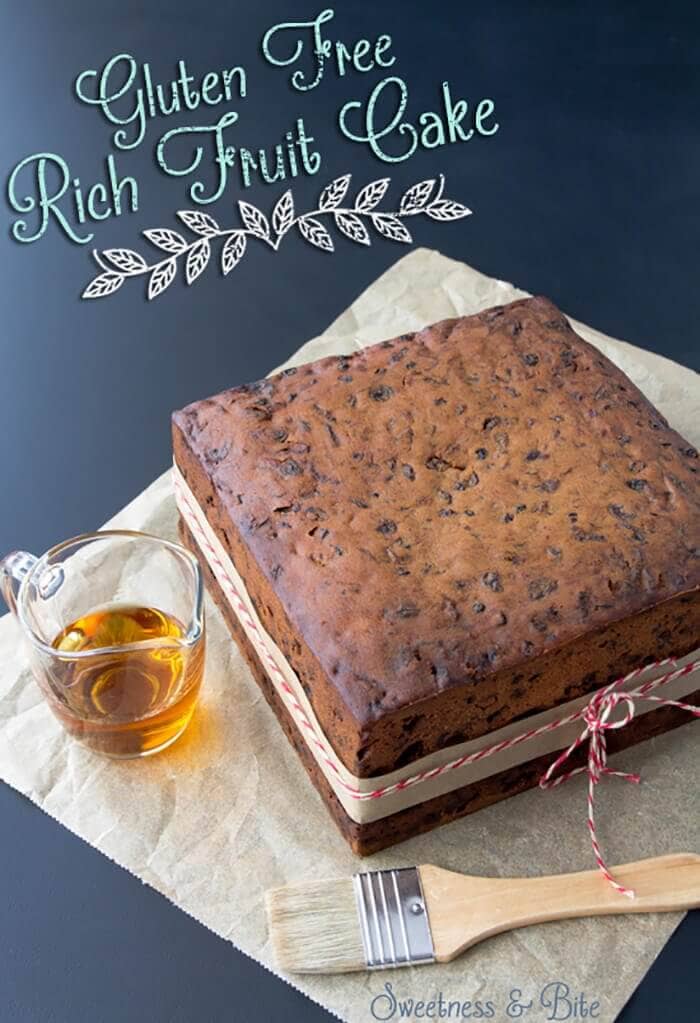 Fruit cake has a bad reputation. Many outright hate the dessert, primarily due to holiday packaged cakes that weren't even made in a real kitchen. Truth is, fruit cake is perfect for those on a gluten-free diet. It's packed with a variety of different fruits and flavors. You can even infuse the fruits with your favorite liquor to give it a bit of extra bite. This easy recipe definitely isn't your traditional fruit cake. It has hints of cinnamon, ginger, and whatever else you decide to throw in. You have ultimate control in the overall taste of this natural cake.
10. Gluten-Free Strawberries and Cream Cake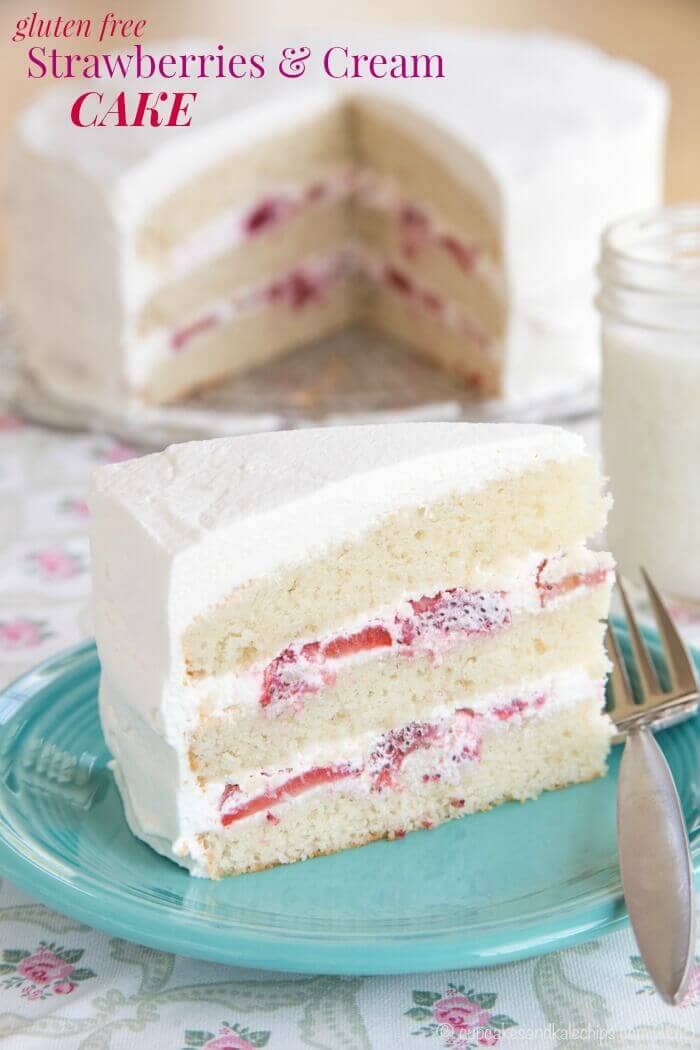 This is a simple take on a traditional cake idea. Instead of figuring out complicated substitutions for flour, simply switch it out for a gluten-free all-purpose flour. Just start by making a simple white cake mixture, pop it in the oven, and prepare the easy strawberries and whip cream filling. It's a familiar recipe that you're probably used to. However, this uses a healthier alternative to create the familiar cake you love. It's a no-fuss recipe that looks great and tastes even better.
11. Strawberry Birthday Cake: Gluten, Egg, & Dye Free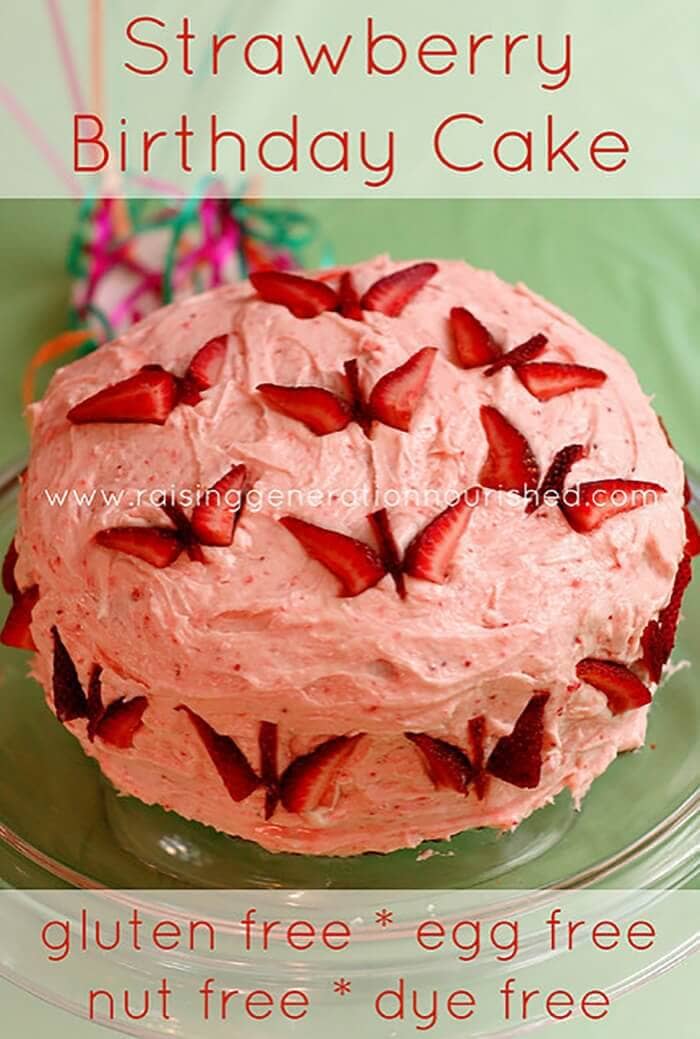 Creating a gluten-free birthday cake that doesn't feel like a brick can be a bit of a challenge. It takes experimentation with different alternatives to achieve the right amount of fluff. This gluten-free recipe uses a combination of different flours to achieve the right texture. It also uses natural strawberries to create a light pink frosting fit for any birthday girl. You could also use other natural ingredients, such as beet powder, to get a richer color if more pop is what you're after. It's a better alternative to using artificial coloring.
12. Raw Tiramisu
Tiramisu is one of the best cake recipes out there. It's sophisticated and combines a number of different flavors into something distinct and unique. Unfortunately, it can be a bit tough to make. With that being said, this gluten-free cake idea makes it a bit easier to manage. It uses a variety of nuts to recreate the traditional mousse texture and flavor. Dates are also used to create a gluten-free alternative to standard lady fingers. It has a taste similar to the traditional dessert, but guests will definitely notice the unique date flavor. The blend of molasses and espresso provide that kick of robust flavor the dessert is known for.
13. Decadent Gluten-Free Chocolate Cake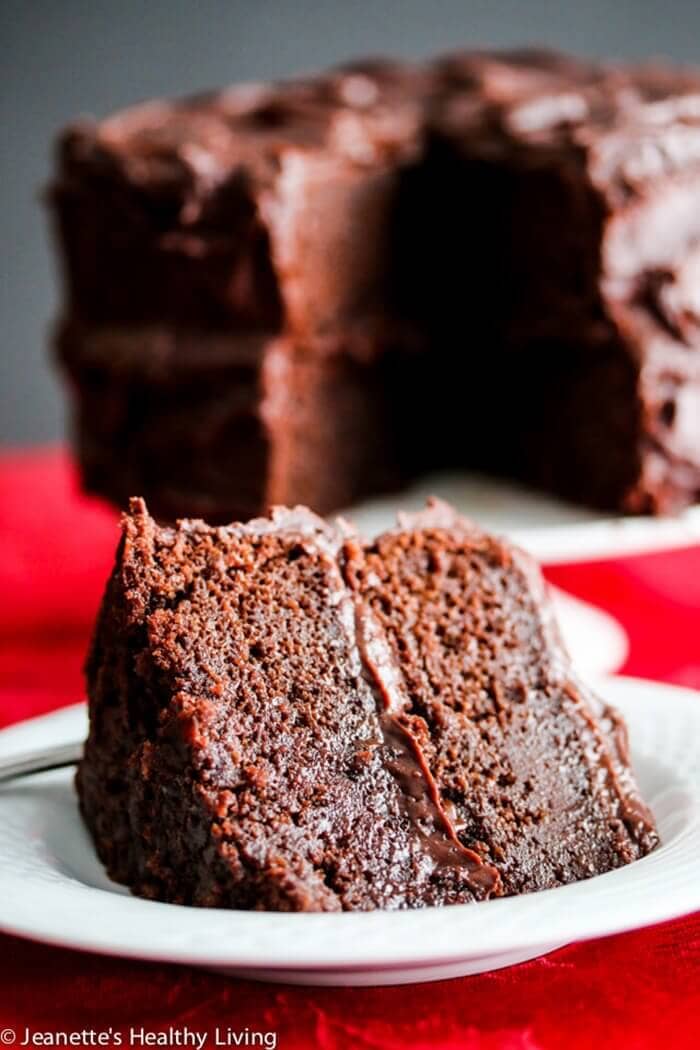 The problem with many gluten-free foods is that they lack the same flavor palate as traditional foods. This dessert meal idea knocks that stereotype down with full force. It uses a gluten-free baking mix as a base to achieve the same fluffy and decadent texture as traditional chocolate cake. It's complemented with familiar Hershey cocoa to achieve that rich chocolate flavor. To top it all off, the cake is covered in a chocolate frosting that uses that same Hershey's cocoa. The organic milk, olive oil, and butter make the cake moist and melt-in-your-mouth delicious.
14. Flourless Gluten-Free Chocolate Cake with Ganache Glaze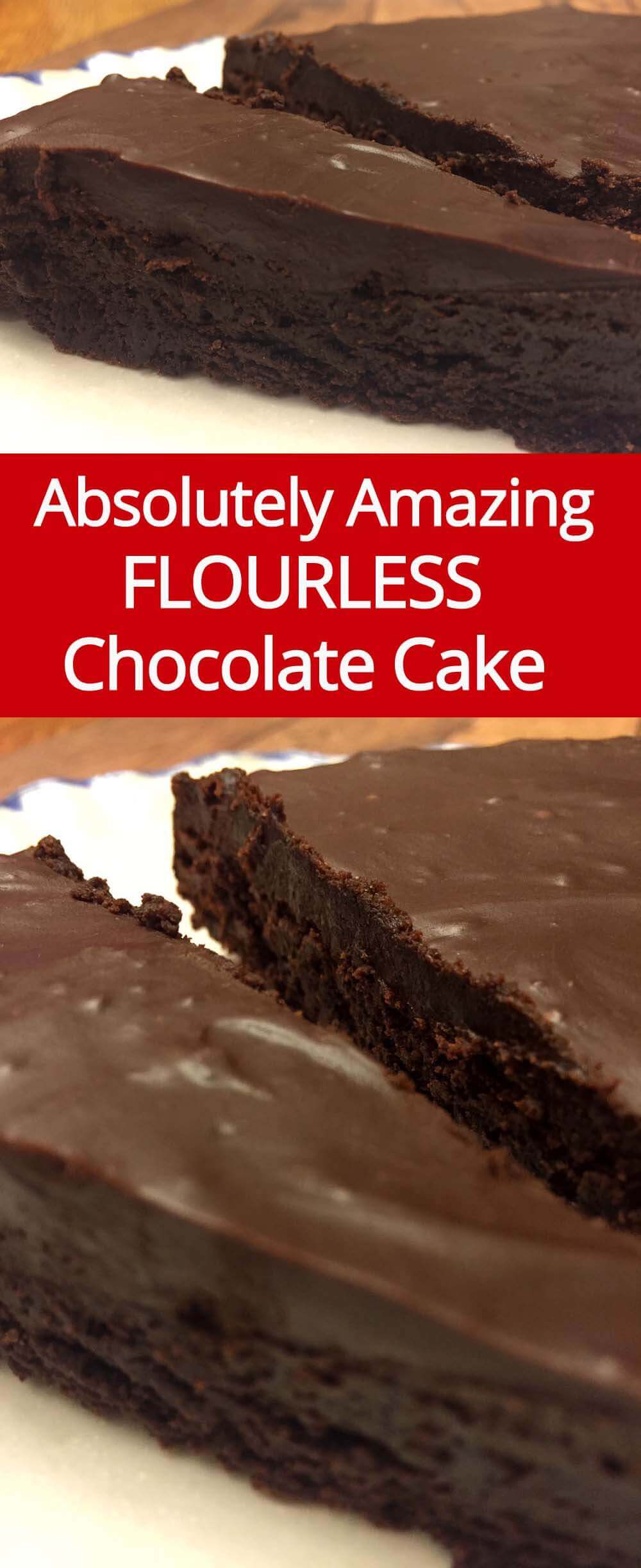 Just because this easy recipe is gluten-free doesn't mean it's a diet food by any means. This simple recipe creates a rich and moist chocolate cake for any occasion. It's very simple to make and can be done in a single bowl. Simply melt some butter and chocolate chips in the microwave, add the dry sugar and cocoa powder, throw in the eggs, and it's done. If you want to perk up the simple recipe, add some espresso powder. The intense coffee flavor balances the sweetness of the chocolate.
15. Gluten-Free Lemon Pound Cake with Lemon Glaze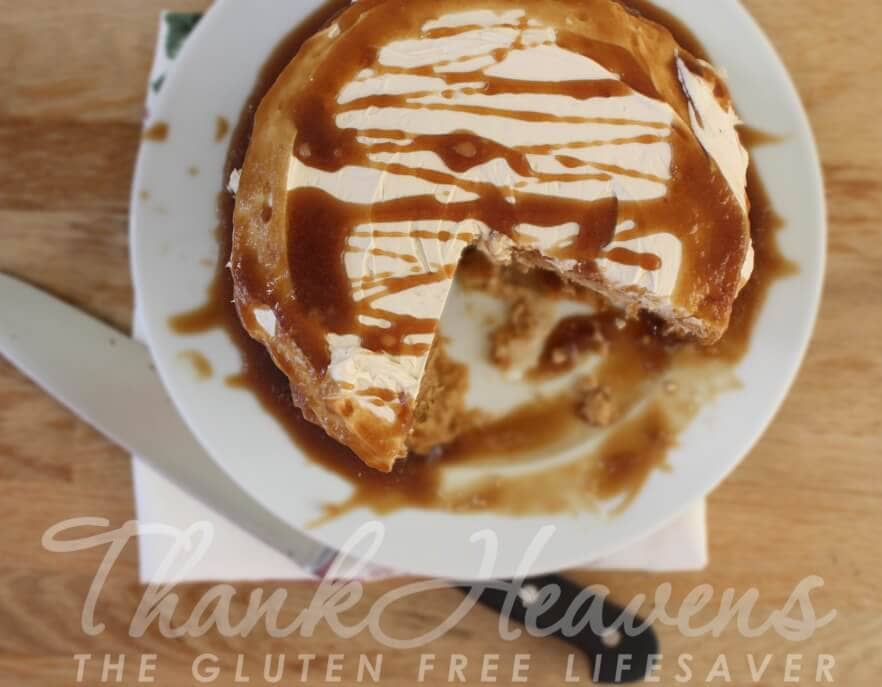 This gluten-free cake recipe uses a combination of gluten-free all-purpose flour and coconut flour. As a pound cake, the texture should be soft, dense, and not chewy. Coconut flour helps eliminate that chewy texture. Other than that, the recipe is very similar to that of a traditional pound cake. A soak in a simple lemon syrup adds creates a strong tart flavor while the fresh vanilla glaze creates a pleasant balance. Top the cake with that balance of flavors in mind. Combine something tart with something a bit more rich and sweet.
16. Minature Gluten-Free S'mores Pies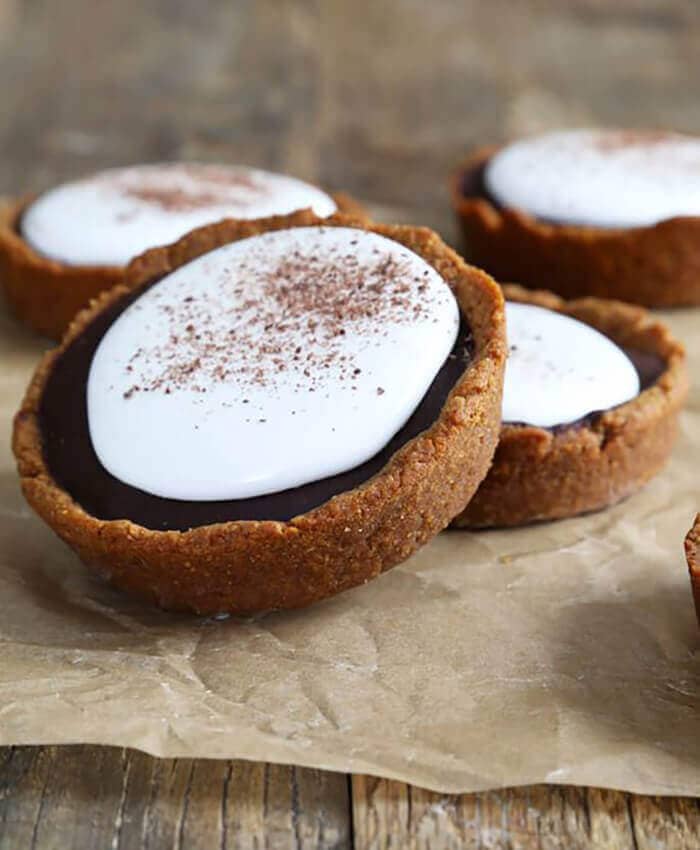 Get the fun and tasty flavor of s'mores without the giant mess in your kitchen. This gluten-free recipe uses a healthy graham cracker as its shell. Crush up the crackers in a food processor and mix in some melted butter and an egg. This will bake very slowly in the oven to create a shell that can hold its shape. The filling is made from a rich chocolate and whip cream mixture. Of course, you can't forget to top it off with some melted marshmallow topping. You can either make it from scratch or use a melted premade marshmallow It's a simple recipe that's fun and delicious.
17. Crazy Fruity Carob Pudding Cake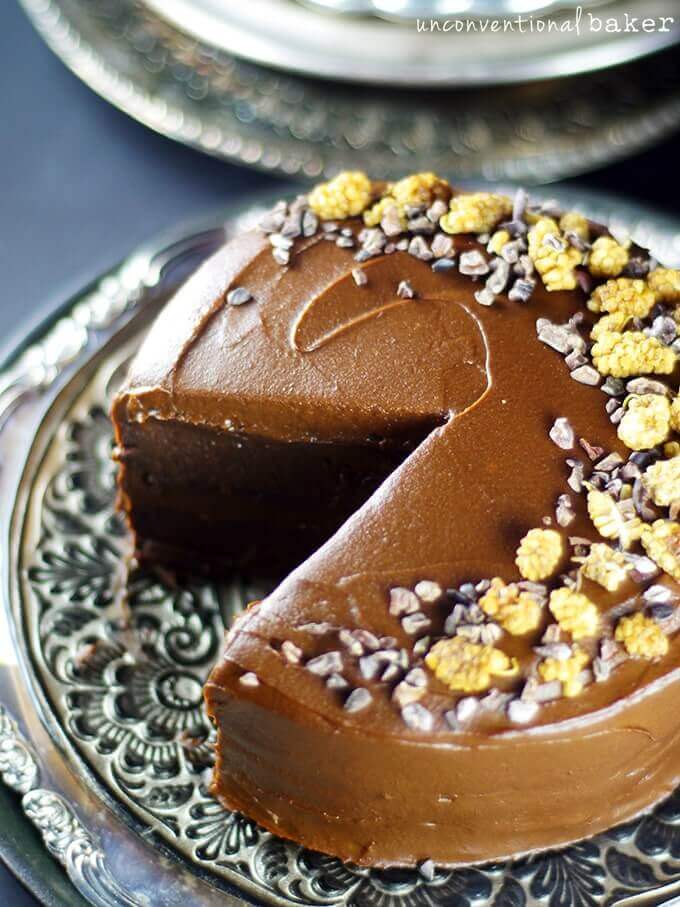 Rather than switching out traditional ingredients with gluten-free foods, this recipe completely turns baking norms on their heads to create something unique. Dates and bananas are used to create the base of this cake. Everything is made to be natural. The cake is vegan, gluten-free, oil-free, and nut-free. It's even sweetened naturally through the selection of fruits in the recipe. While it may seem unorthodox, the cake bakes just the same. The final result is a completely healthy dessert packed to the brim with a variety of different flavors that work in tandem to create a tasty cake.
18. Gluten-Free Iced Lemon Pound Cake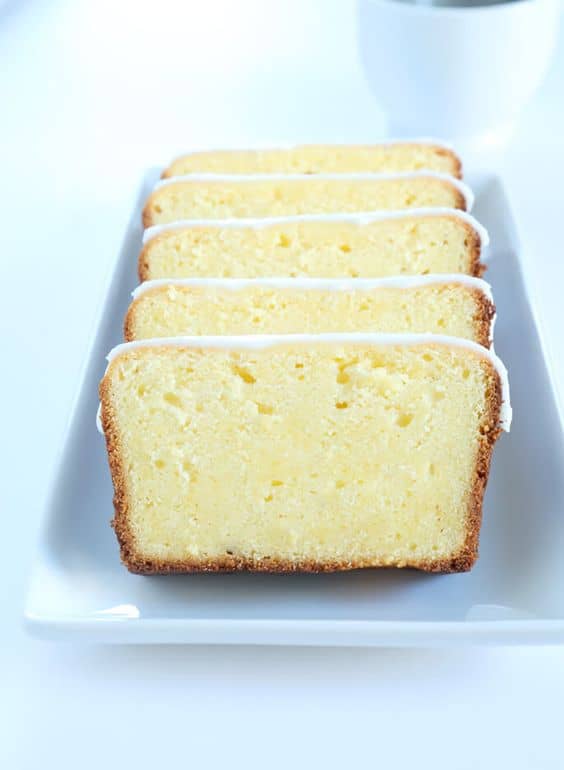 Some of the best cake recipes use unique methods to achieve proper lift and structure. This pound cake is no different. It's free of baking powder and soda. Instead, it uses eggs to get the right texture. Of course, freshly squeezed lemon juice fills the cake with a refreshing flavor. The addition of butter and cream cheese add a unique savoriness that sets this cake apart from traditional options. A simple topping made from confectioners sugar, lemon juice, and a pinch of salt round out the flavor combinations to create a clean and simple dessert meal idea.
19. Gluten-Free French Butter Cake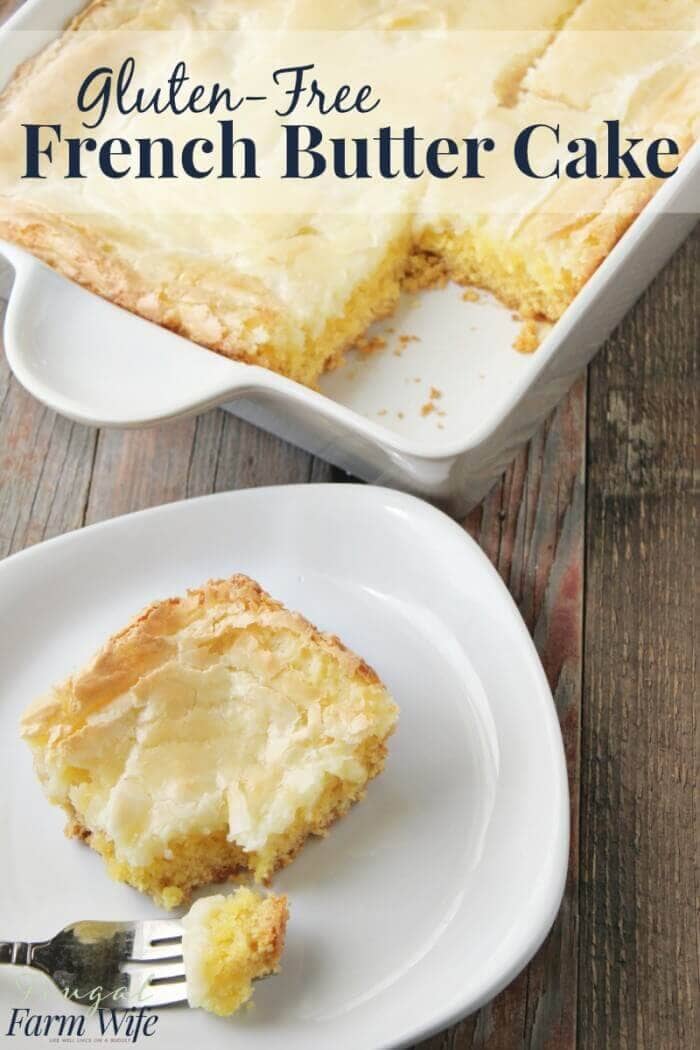 You may have used box mixes in the past to questionable results, but this recipe is one of the best ways to utilize a box mix to your advantage. Using a gluten-free mix from Pillsbury as the base of the crust, you can bake up a savory French butter cake that tastes just like it was made from scratch. The main filling has a rich cream cheese base. When baked, the two layers combine to create a rich and sweet cake that rivals the best of them. With the complicated mixture coming from a box, the entire dessert can be completed in a cinch.
20. Boston Cream Cheesecake

This recipe is very similar to that of a traditional cheesecake. However, as an alternative to the normal crust, you use a basic cake mix. The cake portion needs to bake completely before moving onto the cheesecake portion. Cheesecakes are great for a gluten-free diet. With this recipe, you can substitute the sugar to make it a bit healthier. As that's baking, it's on to making the dark chocolate layer. This layer is what makes the cake a Boston Cream cheesecake. It's the combination of rich cream cheese with the sharp flavor of the dark chocolate that makes it unique.
21. Grain-Free, Dairy-Free Chocolate Cake You Won't Believe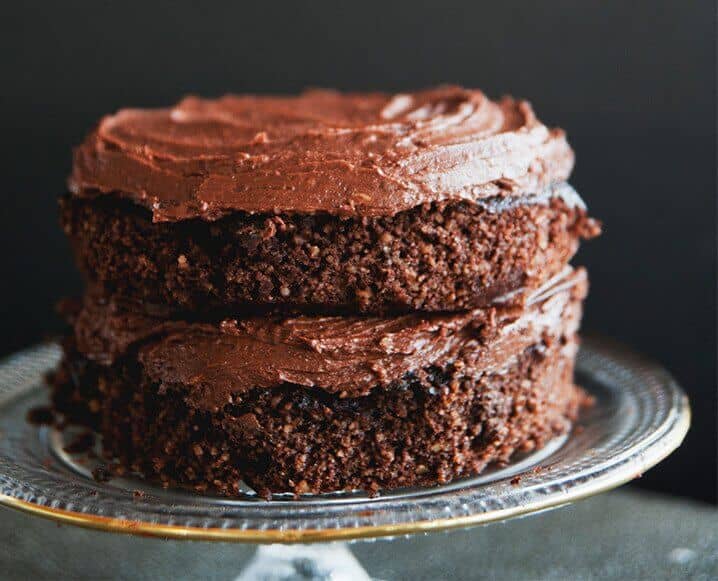 Every gluten-free baker needs a staple recipe that's simple and easy to make. Many people have a misconception about the quality of gluten-free cakes. This vegan and gluten-free cake is made with almond flour and cocoa powder. It's topped with an indulgent chocolate ganache that uses almond milk and coconut powder. A splash of maple syrup in the creamy ganache adds a kick of unexpected flavor. It's a simple and easy to make cake that can be dressed up with natural garnishes that will please any guest.
22. Baked Pumpkin Cheesecake
Fill your kitchen with the scent of pumpkin and cinnamon this autumn season. This is a dairy and gluten-free cheesecake recipe that has the rich and creamy texture cheesecake is known for. It uses a popular crust alternative made from dates and cashews. Pumpkin puree, non-dairy yogurt, and a collection of beloved fall spices are combined to create the bold filling. Despite its relatively simple recipe, the cheesecake looks stunning. The crust of cashews with the deep orange filling are unmistakably autumn. Enjoy the cheesecake with some complementary coffee or tea to fully appreciate the flavor profile.
23. Peanut Butter Flourless Chocolate Cake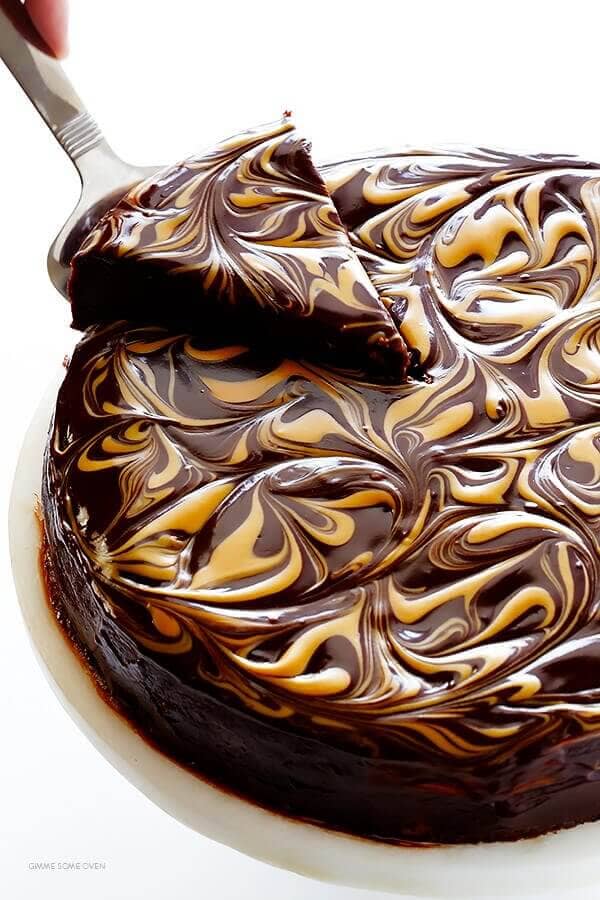 If you're in a pinch a have only limited ingredients to make a delicious cake, this easy recipe has you covered. It uses only 5 ingredients, with the two shining stars being peanut butter and chocolate. That classic fusion of flavors never fails to please. The main cake uses eggs to achieve a moist texture. It's topped with a dark chocolate ganache that has a beautiful mirror effect. If you feel like getting fancy, add a bit of melted peanut butter to the top of the cake. Using a toothpick or knife, you can create an easy marble effect.
24. Gluten-Free Flourless Almond Honey Cake with Berries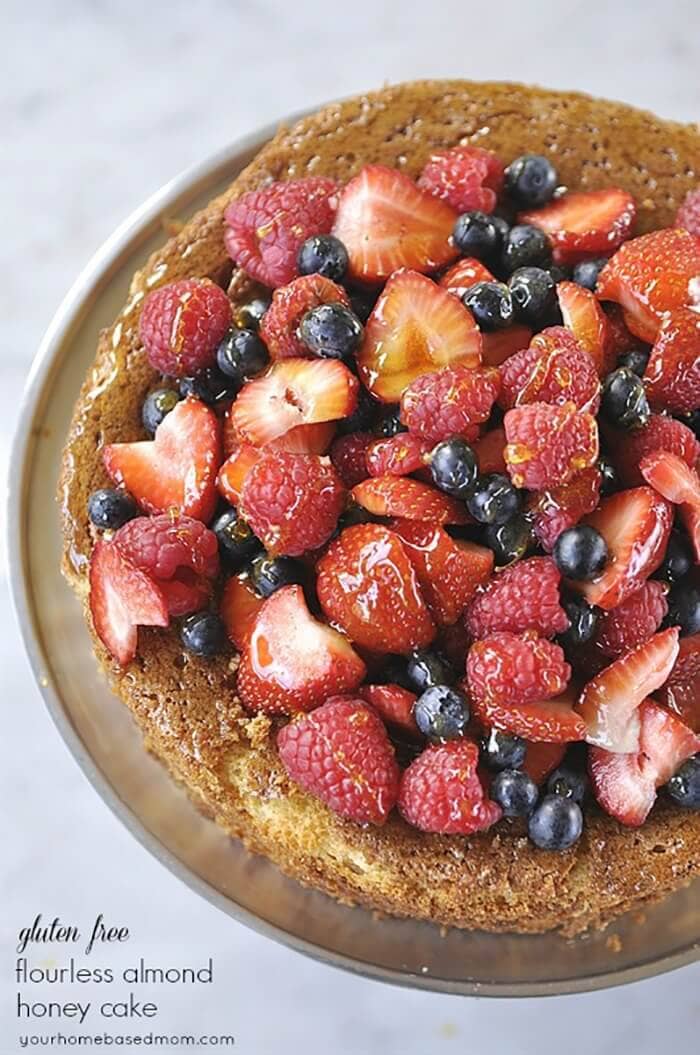 One of the biggest challenges of baking gluten-free cakes is finding ways to achieve the same structure as the traditional cake. A grainy and tough texture is the first tell-tale sign that a cake doesn't contain gluten. This recipe cleverly hides that fact with the egg whites. Folding beaten egg whites into the batter of almond batter introduces air into the cake for a major fluff. With the addition of honey syrup, there's no problem achieving a moist texture. To add some visual interest and new flavors, top it with your favorite berries.
25. Gluten-Free Birthday Cake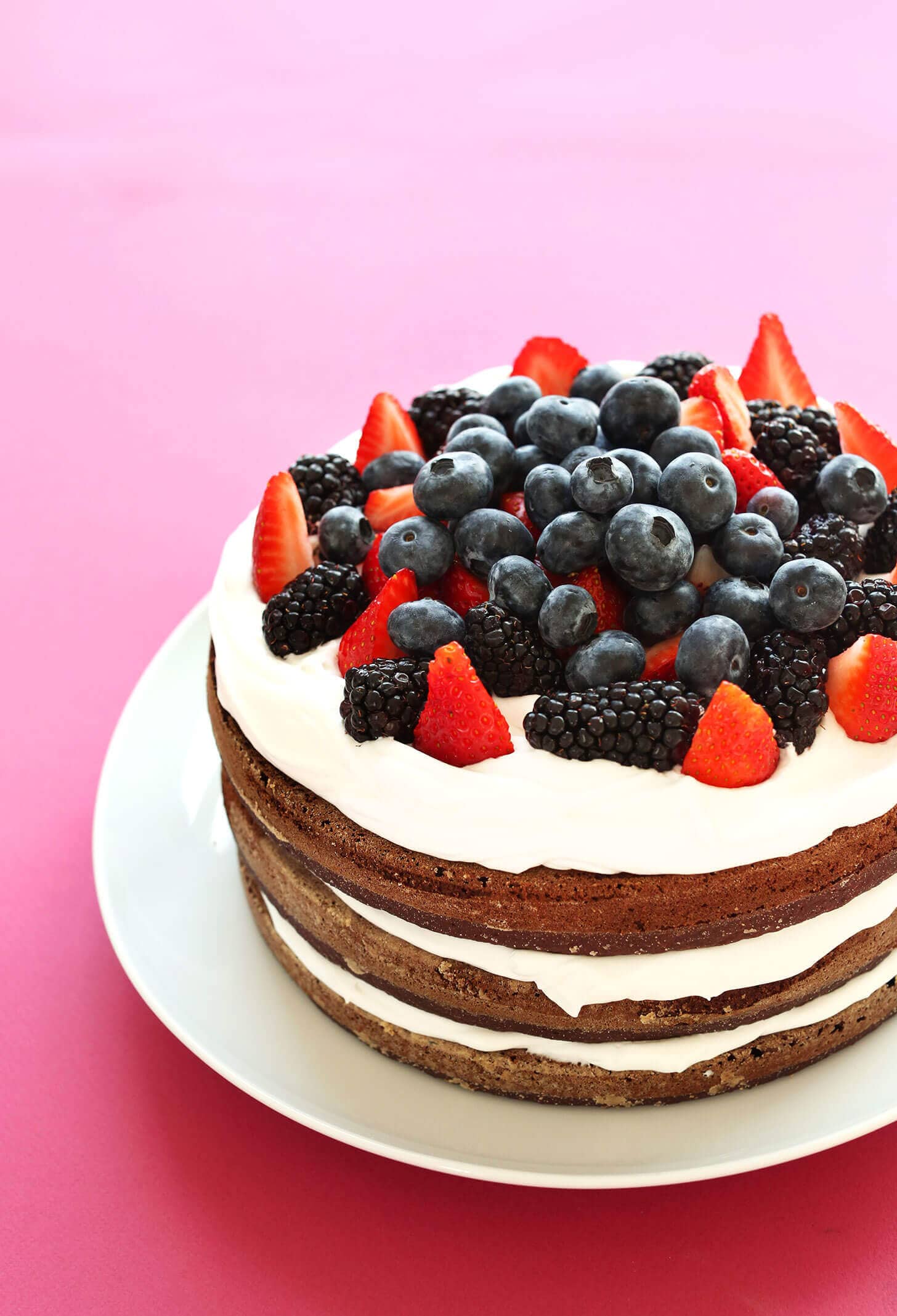 This birthday cake recipe is very versatile. Unlike other recipes that may require specific ingredients, you can easily switch things out to customize it to your dietary needs. For example, you can use coconut sugar instead of cane sugar or agave nectar instead of maple syrup. The choice is up to you, as long as you stick with the similar ingredients. The cake is very fluffy and has a unique taste thanks to the combination of gluten-free flour, almond meal, oat flour, and cocoa powder. A light whipped cream made from coconut milk add a tropical vibe that complements any fruit you choose to top it with.
26. Courgette (Zucchini) Cake
Zucchini is known for being refreshing and light, so why not bake it into a delightful sponge cake? The vegetable works well with the pistachio nuts to create a solid base that complements the avocado lime cream. When making this gluten-free cake recipe, make the cream first. It yogurt, avocado, and lime need time to cool and marinate. The bold flavor accents the sponge cake and complements the touch of raspberry jam thrown in. With a few edible flowers on top, the cake will have a natural and light appearance that matches its unique taste.
27. The Very Best Gluten-Free Vanilla Cake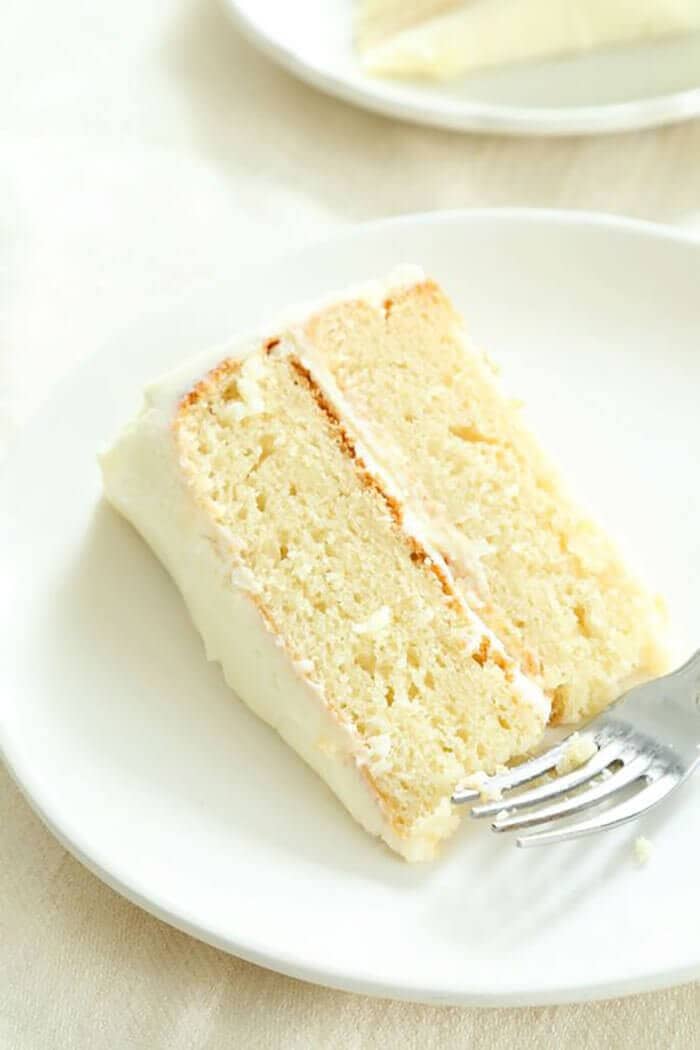 Traditional vanilla cakes are known for their simplicity and elegance. They don't need a ton of extras. The same goes for this gluten-free recipe. It uses ingredients you likely already have on hand. Where it gets complicated is in the technique. It's important to thoroughly sift the dry ingredients and completely combine the sugar and butter. This will help avoid that grainy texture that's commonly associated with gluten-free food. By putting a bit of extra attention in the combination of the ingredients, you'll end up with a super tender cake.
28. Gluten-Free Three Layer Chocolate Cake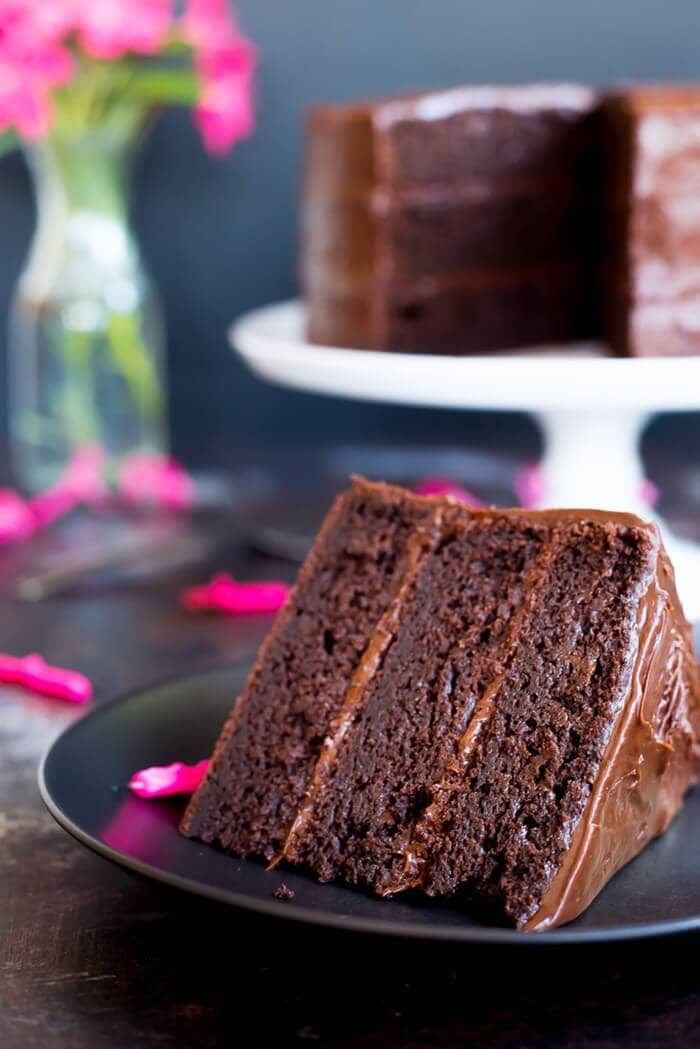 Pile on the layers of chocolate with this simple, yet effective, cake. It's a gluten-free take on the traditional chocolate three layer cake. There's nothing too complicated about the recipe, so even novice bakers will see success. It also has a lot of wiggle room if you need to swap out some ingredients. Gluten-free flour and cocoa powder are used as the base. Greek yogurt, eggs, and almond milk keep the cake moist. Of course, the cake isn't complete without a layer of rich chocolate frosting.
29. Dairy-Free Gluten-Free Coconut Layer Cake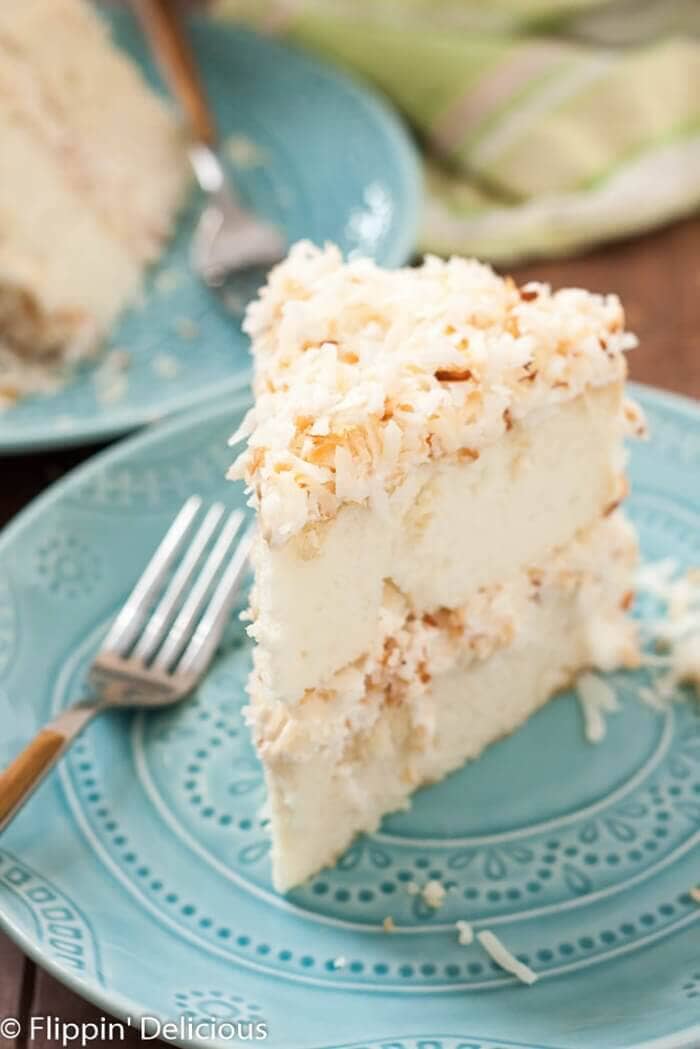 Coconut is a great ingredient for those on a gluten-free diet. It adds a delicious sweetness and tropical flair to otherwise basic dishes. This cake is fairly simple and uses a gluten-free box mix instead of a complicated mixture from scratch. Coconut extract brings the basic box mix to a new level by infusing it with bold flavors. A thick layer of homemade coconut buttercream will hide any imperfections in the cake and act as a glue for the toasted coconut on top. It's a beautiful cake that looks more complicated than it actually is.
30. Gluten-Free Almond Ricotta Chocolate Cake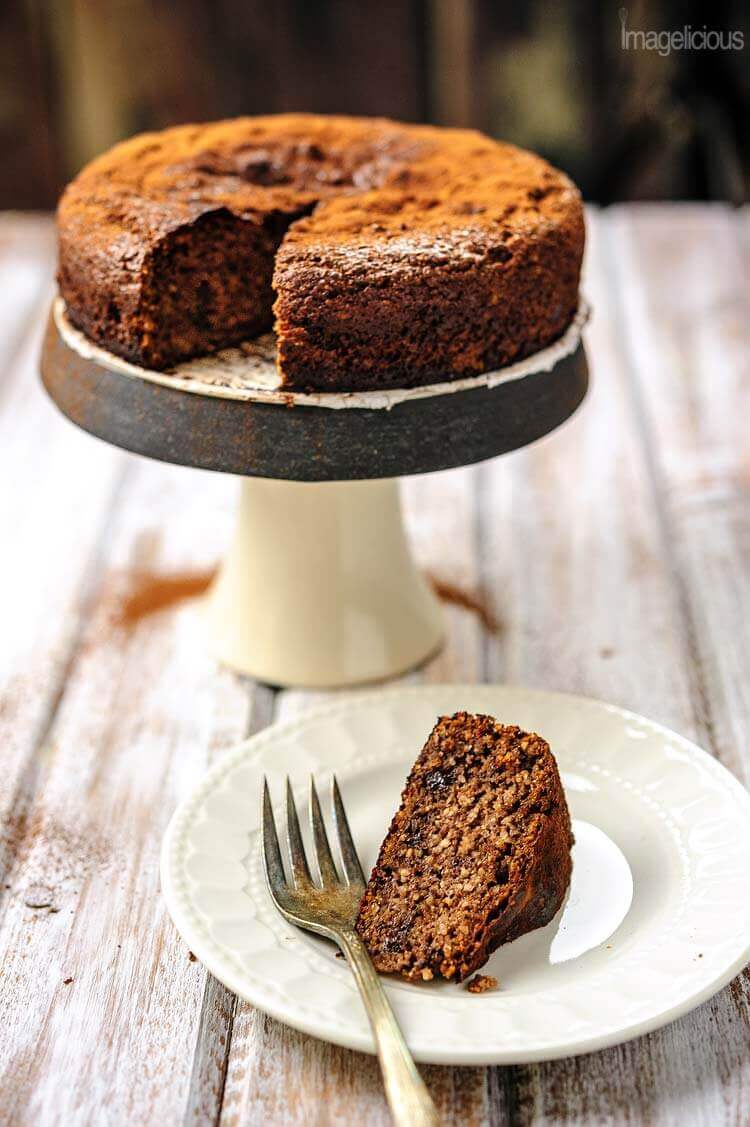 Ricotta cheese is a rather unorthodox ingredient to include in a cake, but it's a surprising alternative that can add a wonderful flavor. This cake idea marries chocolate, ricotta cheese, and ground almonds. The basic recipe lacks butter, though you can add a small amount help melt the chocolate. The chocolate and ricotta don't blend easily, but that adds to the unique charm of the cake. Every bite is filled with pieces of unmelted chocolate. To help smooth out the texture a bit and add a subtle zest to the cake, introduce a splash of orange oil.
31. The Best Homemade Chocolate Cake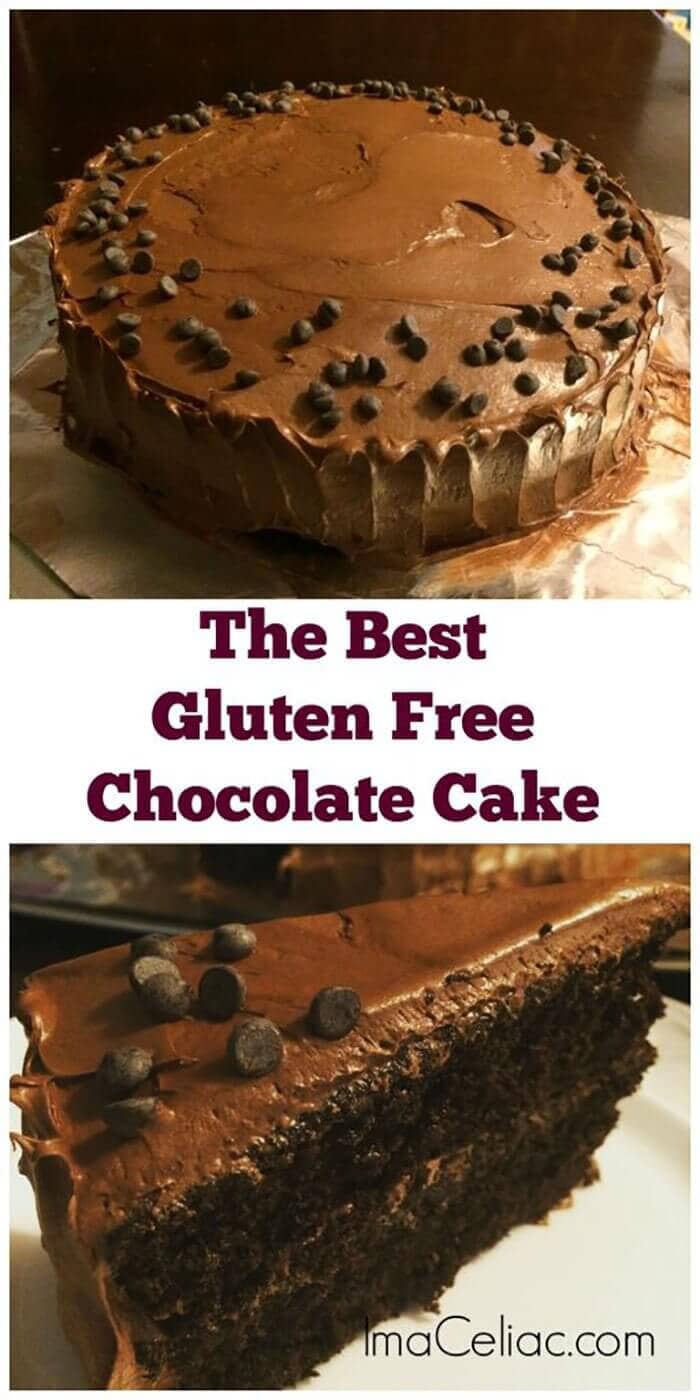 Healthy and incredibly simple to make, this recipe should be a staple in your arsenal of gluten-free goodies. It uses ingredients that aren't difficult to find. It's one of the best cake recipes because it doesn't require any complicated steps. Essentially, it's normal tried and tested chocolate cake recipe without the gluten. Simply combine the wet ingredients and dry ingredients separately like you would with any other cake. Then, blend the two together until it has a creamy texture. When it's finished baking, the cake will be moist and decadent. Feel free to top it with some frosting and chocolate garnishes.
32. Gluten-Free Cookie Dough Brownie Cake
While it's a bit more complicated than other desserts, this cake is well worth the trial and error. It uses superb ingredients rich in nutrients and safe for most allergy sufferers. In fact, the recipe is free of the 8 most common food allergens. Essentially, this dessert meal idea is a stacked cake with layers of cookie dough and brownies. The two layers should be made ahead of time and allowed plenty of time to cool before stacking. To give the cake an extra touch of fancy, top it with coconut cream and fresh berries.
33. Gluten-Free Fudge Cake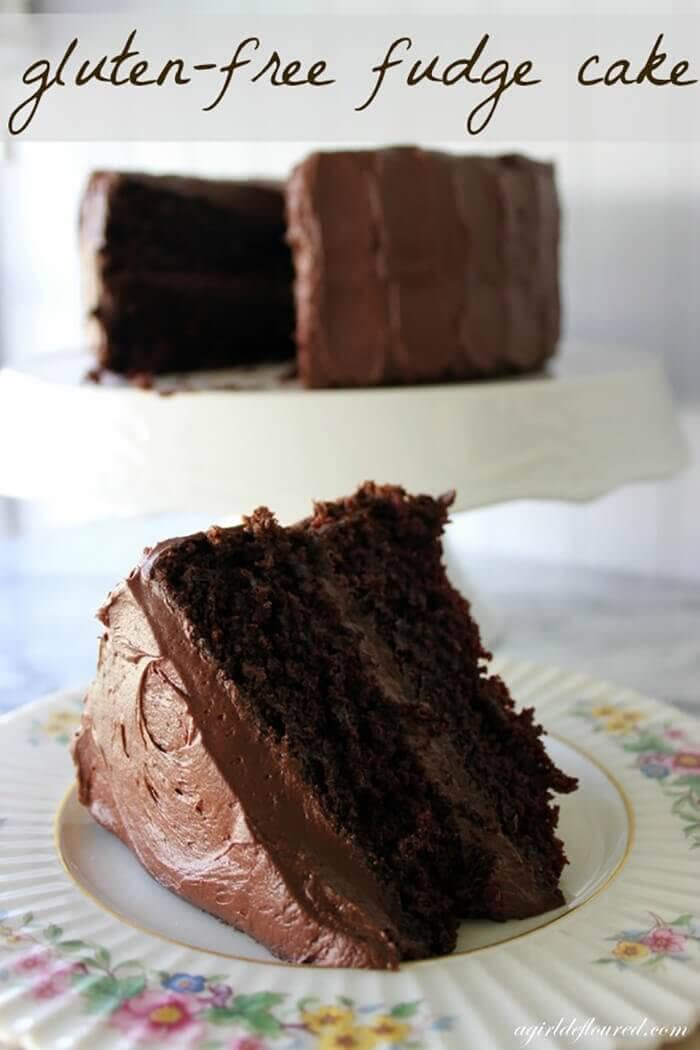 There's nothing better than a basic fudge cake. While it can be tough for those on a gluten-free diet to find an option suited for them, the answer might be on the box of a standard cake mix. This recipe was inspired by a standard cake found on a Hershey's box. Obviously, it's modified to be a healthier alternative. It uses a basic gluten-free flour blend and cocoa base. If you're looking for a unique flavor palate, you can add seasonings to the basic mixture. It's easy to adapt to create a one-of-a-kind cake.
34. Gluten-Free Vegan Chocolate Cake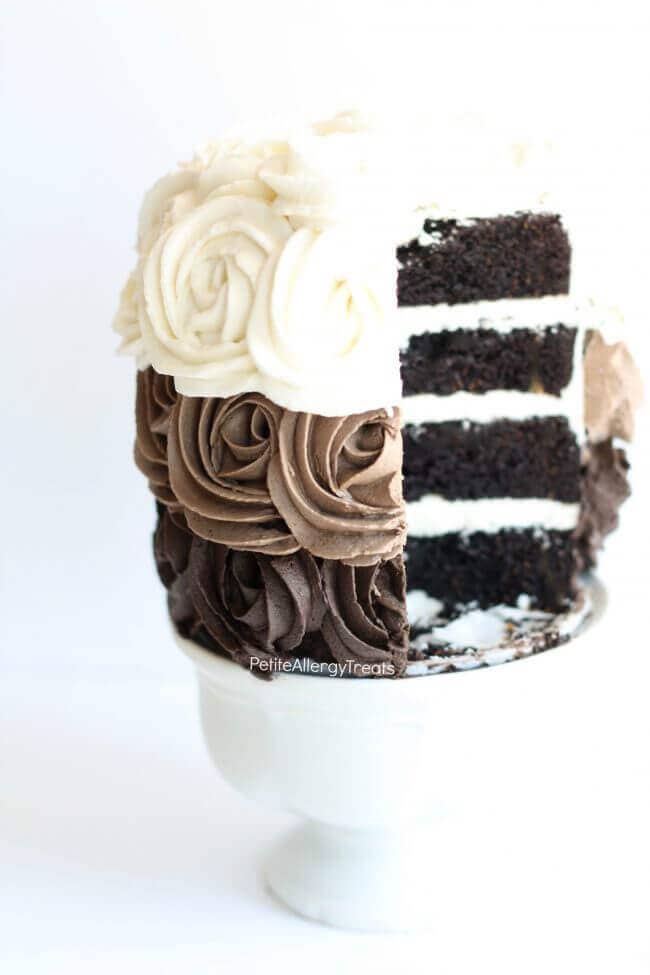 Small and delicate, this miniature chocolate cake is perfect for intimate gatherings. The multiple colors of frosting are achieved with natural ingredients like cocoa powder and milk rather than artificial dyes. Simply make the frosting base and manipulate the ingredients to achieve a richer color. The rose pattern is very simple to create but adds a powerful visual punch. The cake itself is pretty standard, but it does contain flax seeds. This ingredient adds some natural protein and even acts as a probiotic. It's a great meal idea that's simple to make and very health conscious.
35. Gluten-Free Salted Caramel Cupcakes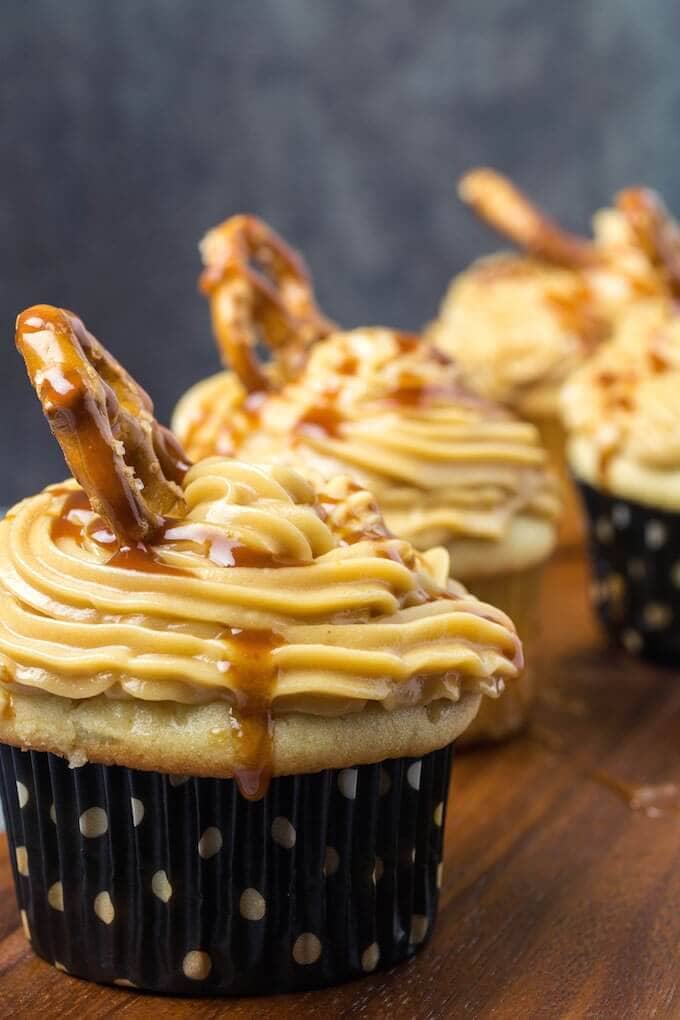 The combination of salty and sweet in this cupcake recipe is ideal for a number of different occasions. It's not as sweet as other cake options, but that's what makes it so great. The cupcake portion follows a basic gluten-free recipe. Where the dessert shines is with the caramel sauce. The sauce is made with unsalted butter for a kick of savory flavor. Unlike standard caramel, there's no need for a candy thermometer. Just combine the ingredients and let them melt together. A drizzle of this salty caramel amplifies the sweet flavors for a delightful combo.
36. Apple Rose Tart with Maple Custard and Walnut Crust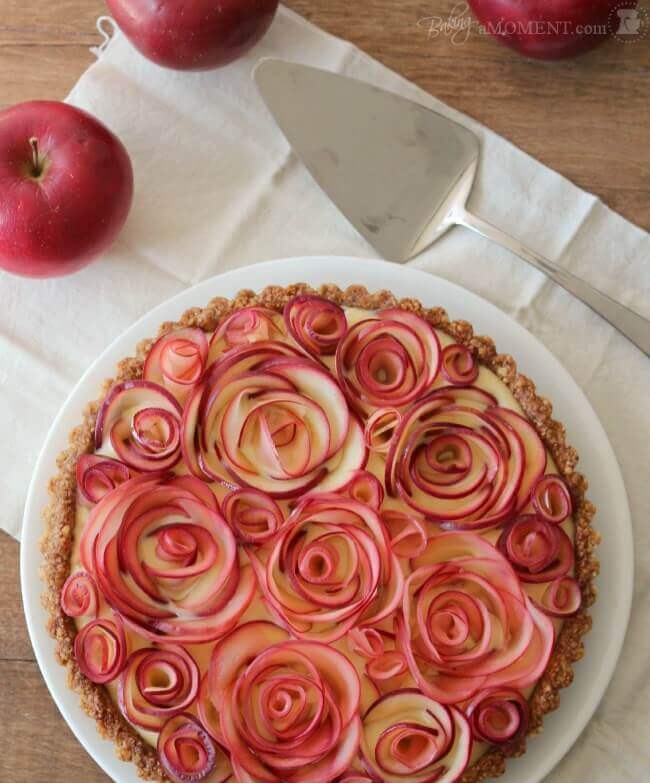 This is a great recipe because it's relatively basic in terms of ingredients. The crust is made from finely chopped walnuts while the custard has a traditional egg base. Where the recipe shines is in the presentation. Apples are used to create a rose pattern. Despite its ornate look, it's pretty easy to achieve with a few tools in the kitchen. Just apples into thin slices, warm them up in the microwave, and roll them up to create a spiral pattern. Add a brush of honey syrup for some shine and the dessert is done.
37. White Chocolate Raspberry Vanilla Cake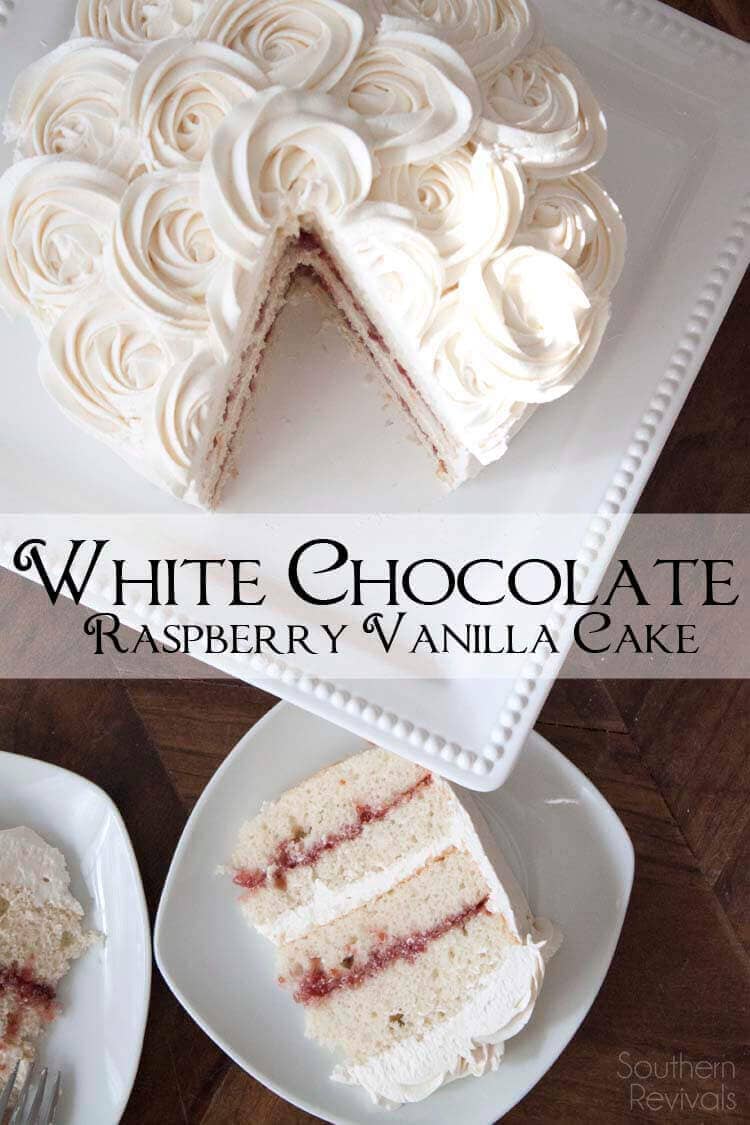 Here's a surefire way to impress guests with your baking prowess without actually putting too much work into the recipe. This easy recipe uses a simple gluten-free vanilla cake mix. The key is to choose a high-quality option that's moist and decadent. A tart raspberry jam is used in between the cake layers for a distinct kick of flavor. A simple buttercream frosting made with white chocolate chips and coconut oil is perfect for the topping. Here's where you can get creative. Pipe some large roses or anything you desire to make the cake stunning.
38. Gluten-Free Banana Cake with Sugar-Free Cream Cheese Frosting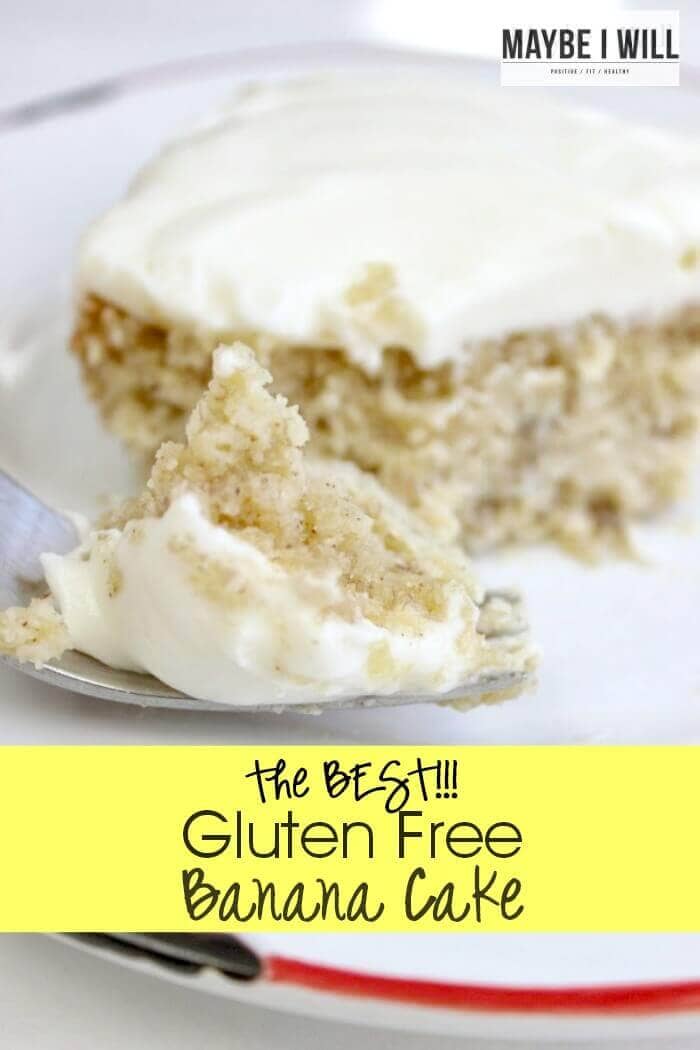 If you on the lookout for a cake base that's different than standard gluten-free cakes, turn to bananas. The texture and composition of mashed bananas are perfect for baked goods. They keep things light and moist regardless of what else the recipe has. With this dessert, it's as easy as combining everything with a mixer and popping it in the oven. To offset that strong banana flavor, make some easy frosting with cream cheese. The slight sweetness of the frosting complements the cake without being overbearing.
39. Crazy Cake Gluten-Free Chocolate Cake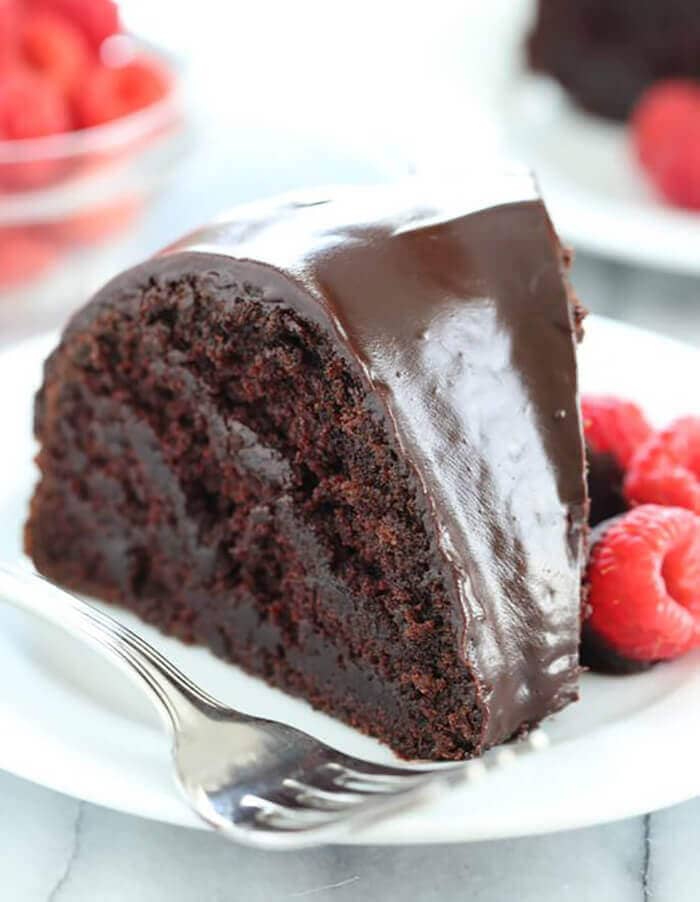 If you're looking for an adult gluten-free cake recipe, try adding a bit of wine. This chocolate cake has no gluten, eggs, or butter. The moist and fluffy texture is achieved using ingredients like coconut oil and a lot of liquids. The particular liquid you use is entirely up to you. You can replace the water with strong brewed coffee or your favorite wine. The coffee or wine infuse the cake with full-bodied flavor while keeping it moist. Unlike traditional cakes that can get soggy, the liquid provides the perfect amount of moisture and rise.
40. Gluten-Free Vegan Sweet Potato Cake with Chocolate Pudding Frosting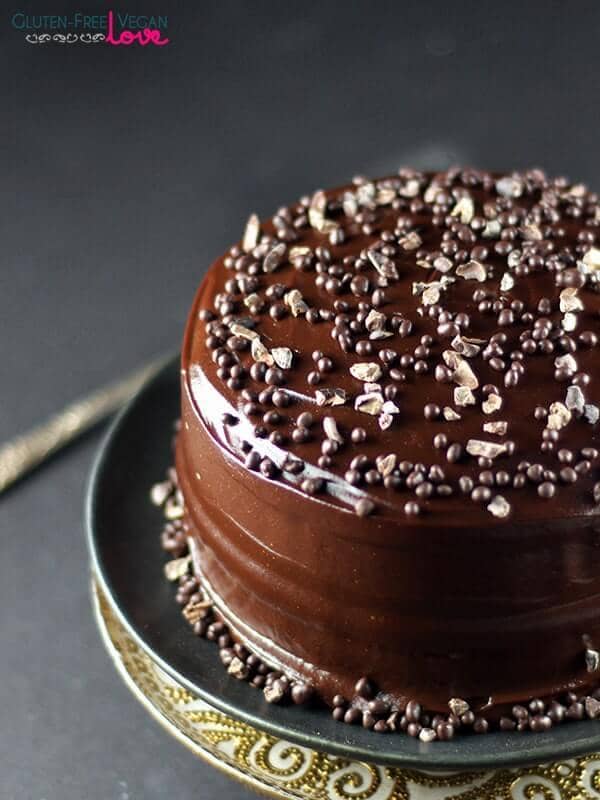 What better way to eat some extra vegetables than in a cake? Sweet potatoes are a great foundation to any gluten-free cake recipe. It adds structure while introducing familiar fall flavors. Topped with a shining chocolate pudding, the clove, allspice, and cinnamon flavors will be a huge surprise. The sweet potato is used in both the cake and the frosting. You can use canned sweet potato puree or make the mixture yourself. Frosting should be made first to allow for cooling time. Experiment with different toppings to get the flavor profile and look you want.
41. Classic Gluten-Free Pound Cake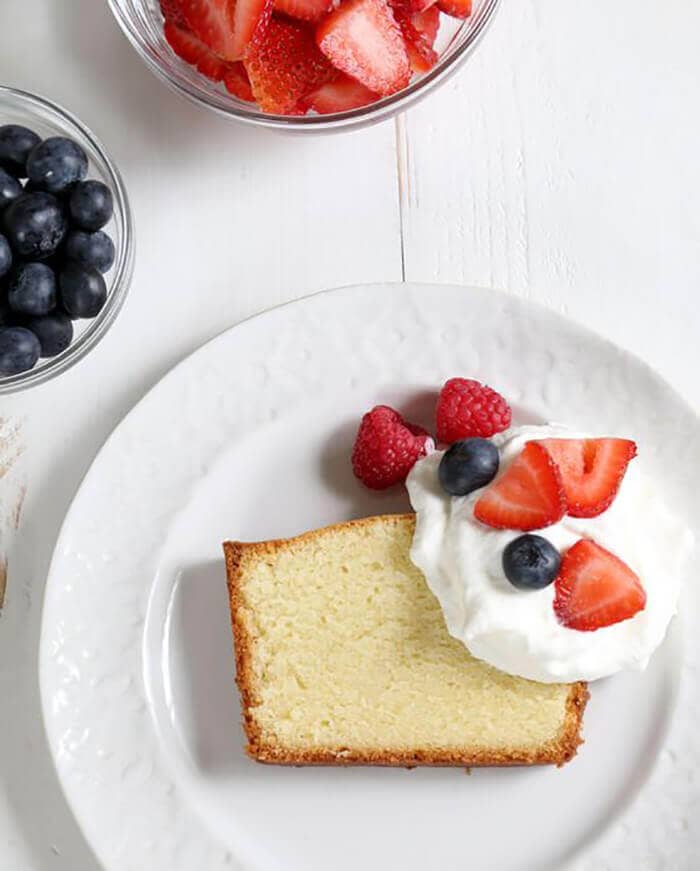 Pound cake gets its name from the sheer amount of ingredients in a traditional recipe. It uses a pound of flour, sugar, eggs, and butter respectively. If you're on a gluten-free diet, you have to do more than just substitute the ingredients. In addition to gluten-free foods, you must manipulate their quantities and add xanthan gum to get the dense structure the cake is known for. It's important to get a smooth and creamy mixture prior to baking. To do this, make sure that the eggs and butter are room temperature to avoid clumping. If done right, this easy recipe should produce a dense and moist cake.
42. Cake Batter Blondies (Gluten-Free & Dairy-Free)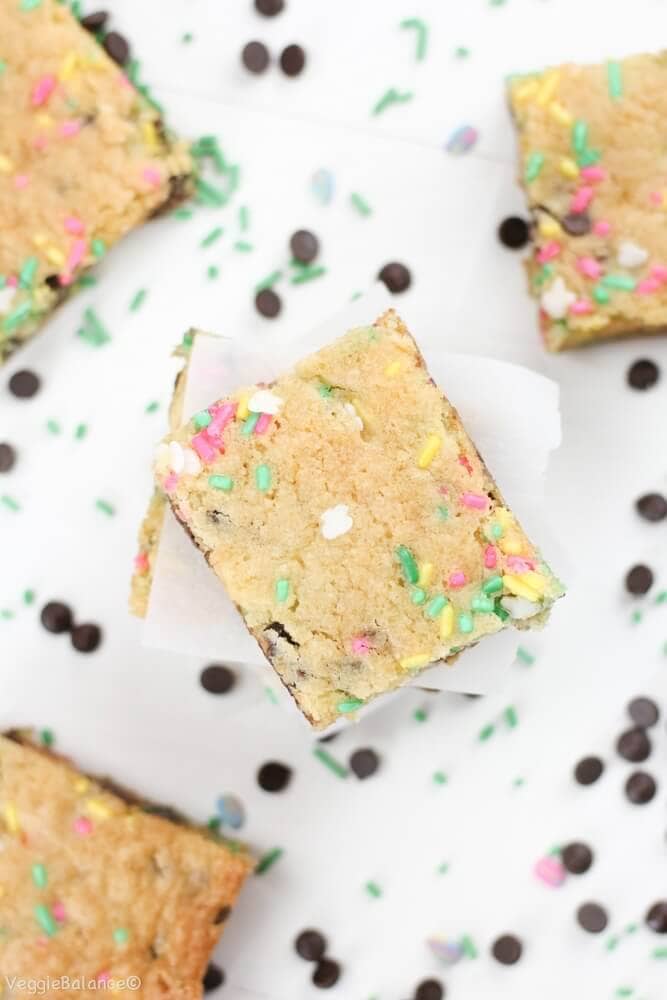 Named for their deep blond color, these desserts are sweet enough for any occasion. The cake bar is essentially a vanilla cake batter. The mix is made similarly to a traditional cake batter, however, it uses dairy-free butter substitute and almond flour. This almond flour is packed with protein, making it an excellent gluten-free food. Add some chocolate chips and colorful sprinkles for a festive flair. From there it's just about resisting the temptation to eat the batter and popping into the oven to bake.
43. Gluten-Free Almond Coconut Cake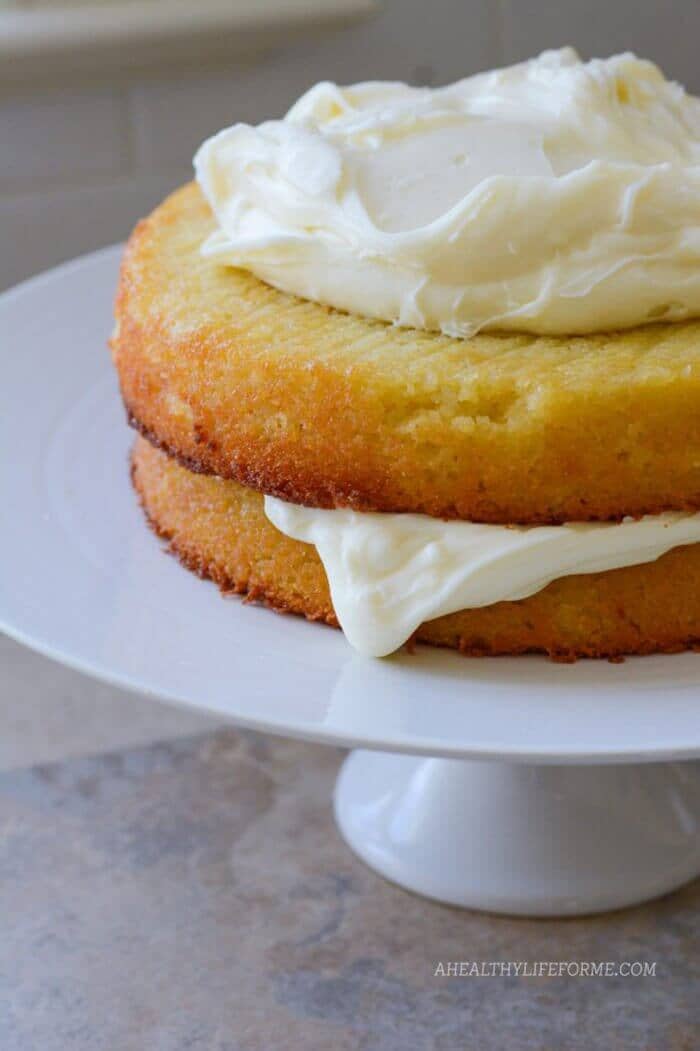 Light and packed fulled of delicious coconut flavor, you need to try this gluten-free cake recipe. Rather than using an all-purpose or cake flour, this recipe calls for a combination of almond and coconut flour. This combination is subtle and not overpowering. It lets the amazing cream cheese frosting on top steal the show. There's nothing crazy complicated about the frosting, but that simplicity makes the cake welcoming and delicious to virtually everyone. A sprinkling of shredded coconut on top further cements the flavor profile and adds a bit of crunchy texture.
44. Upside Down Apple Honey Cake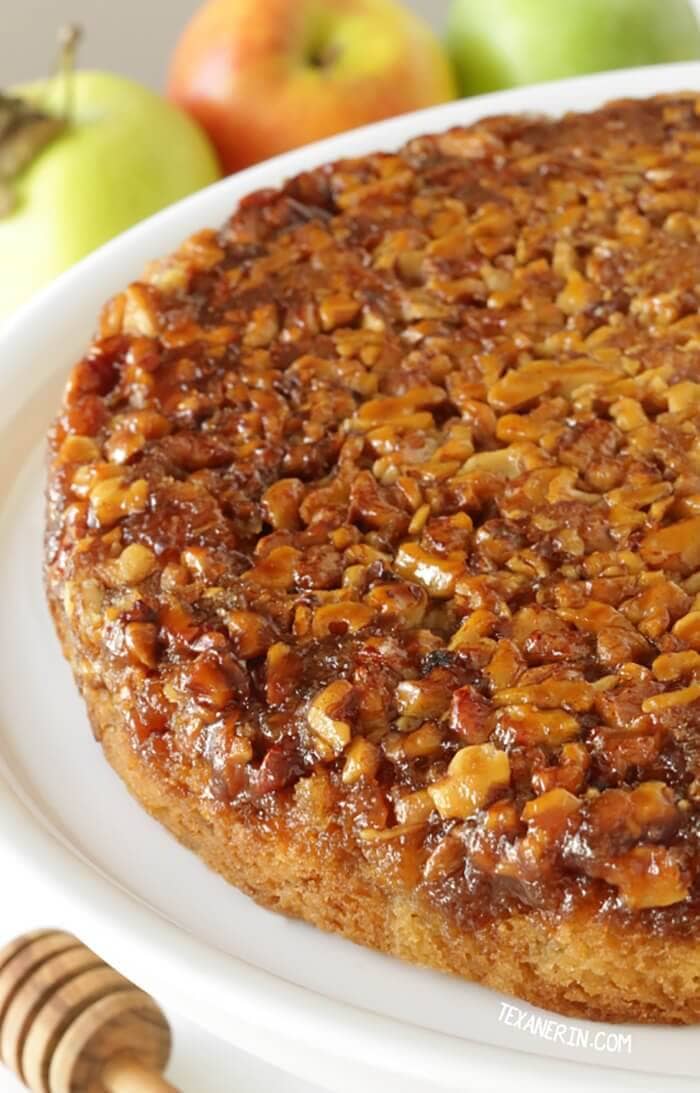 To make this gluten-free recipe, you have to work from the top down. It's an apple upside down cake that uses gluten-free flour mix. The cake is pretty simple. However, the topping is a burst of sweet and nutty flavors. Maple syrup and honey create an autumn flavor profile while the walnuts add a distinct earthy taste and familiar crunch. When making the cake, you need to bake the honey sauce and walnut mixture first. Then come the cake mix and apple concoction. When all is said in done, you flip the cake over and enjoy.
45. Gluten-Free Caramel Apple Cake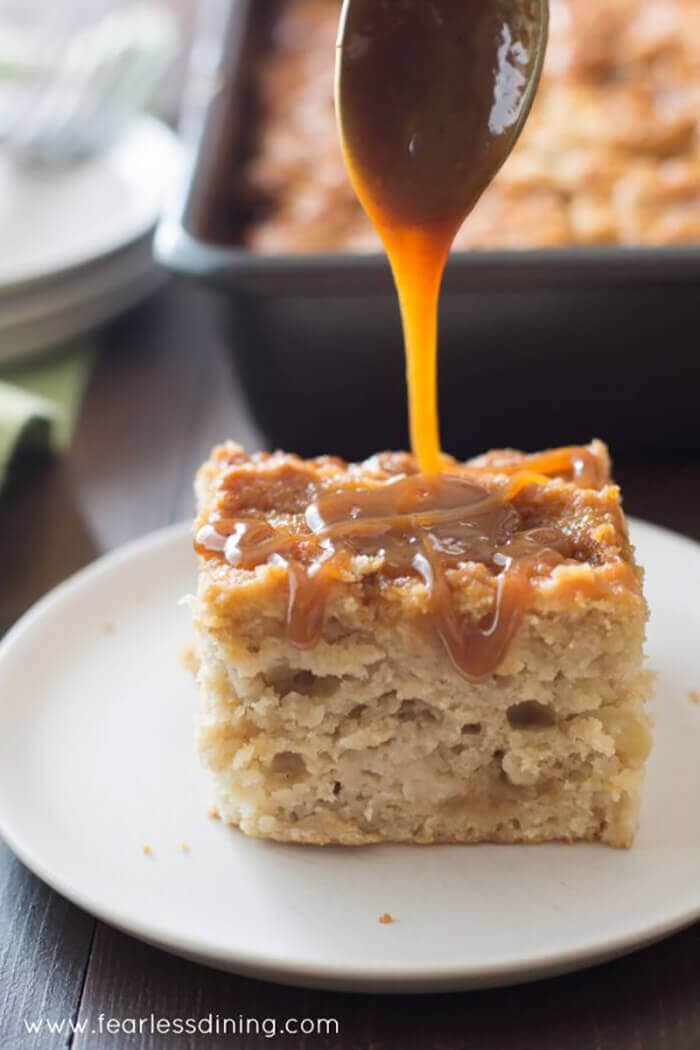 Use crisp red apples to create a flavorful cake this autumn. This cake idea uses the beloved flavor combination of apples and cinnamon. However, the cake base contains almond flour. This extra punch of protein balances the strong caramel flavor and sugar content. The batter can be made in a cinch and the caramel topping doesn't have to be homemade. You can use a healthy jarred option to speed things up. With the batter in the pan, simply drizzle the caramel over it. As it bakes, the caramel will infuse deep into the cake for a strong flavor.
46. Chocolate Almond Torte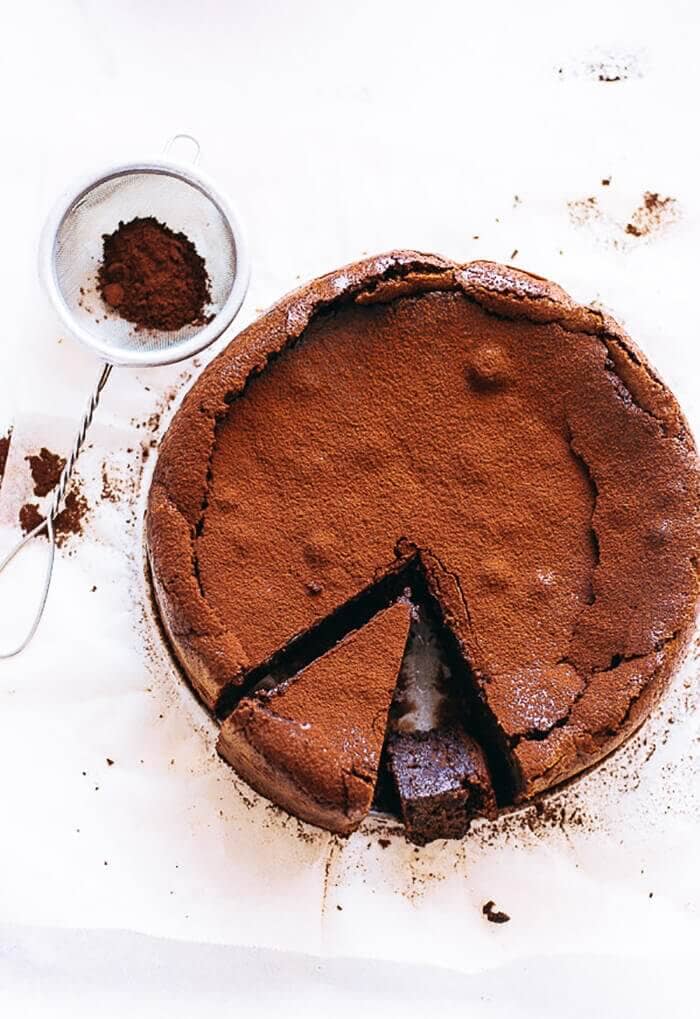 Torte cakes are known for being dense and full of flavor. This gluten-free variety is no different. It's one of the best cake recipes you can have in your collection because of the simplicity and bold flavor. You can use ground almonds or almond flour as your base. Either way, the whipped egg whites infuse some air into the mixture to prevent too much density. If you want to add more bold flavor, add some cocoa powder or brandy. They will complement the bittersweet chocolate and some pleasant pungency.
47. Gluten-Free Lemon Pound Cake with Vanilla Glaze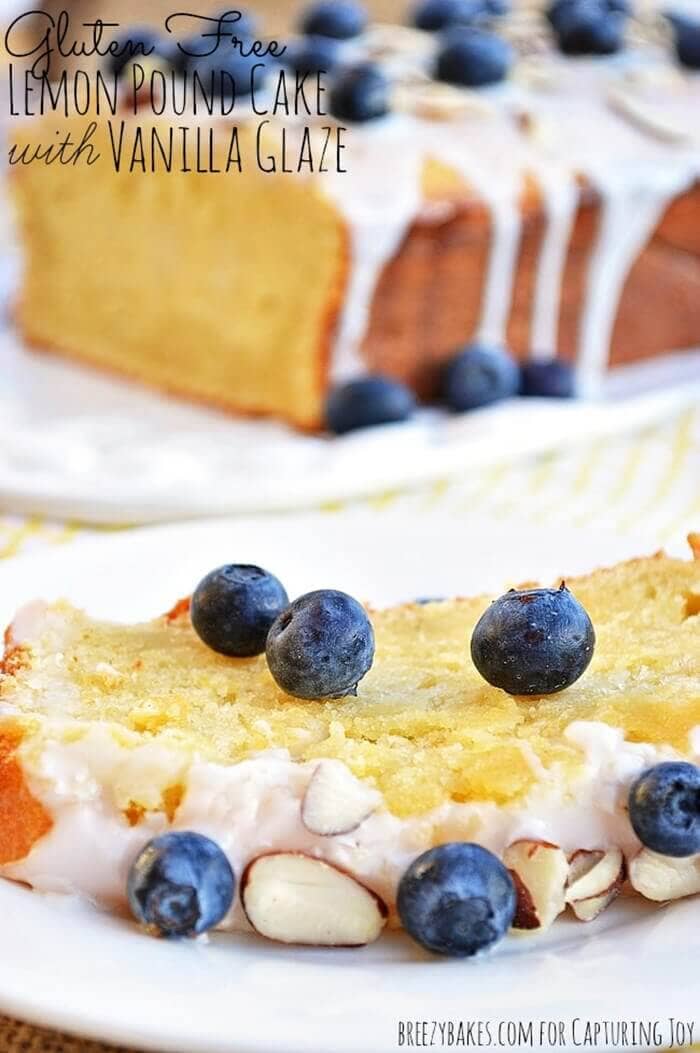 Pound cake is already dense and can get very heavy if not careful. This gluten-free cake recipe, however, avoids this problem by infusing the entire cake in lemon simple syrup. The lemon adds a refreshing touch that offsets the heaviness of the pound cake. This is further enhanced with a drizzle of vanilla sauce. The sweetness complements the bitterness of the lemons. The cake batter itself is made from gluten-free all-purpose flour. Garnishes of blueberries and sliced almonds round off the flavor profile and add a beautiful aesthetic touch.
48. Red Velvet Cake Gluten-Free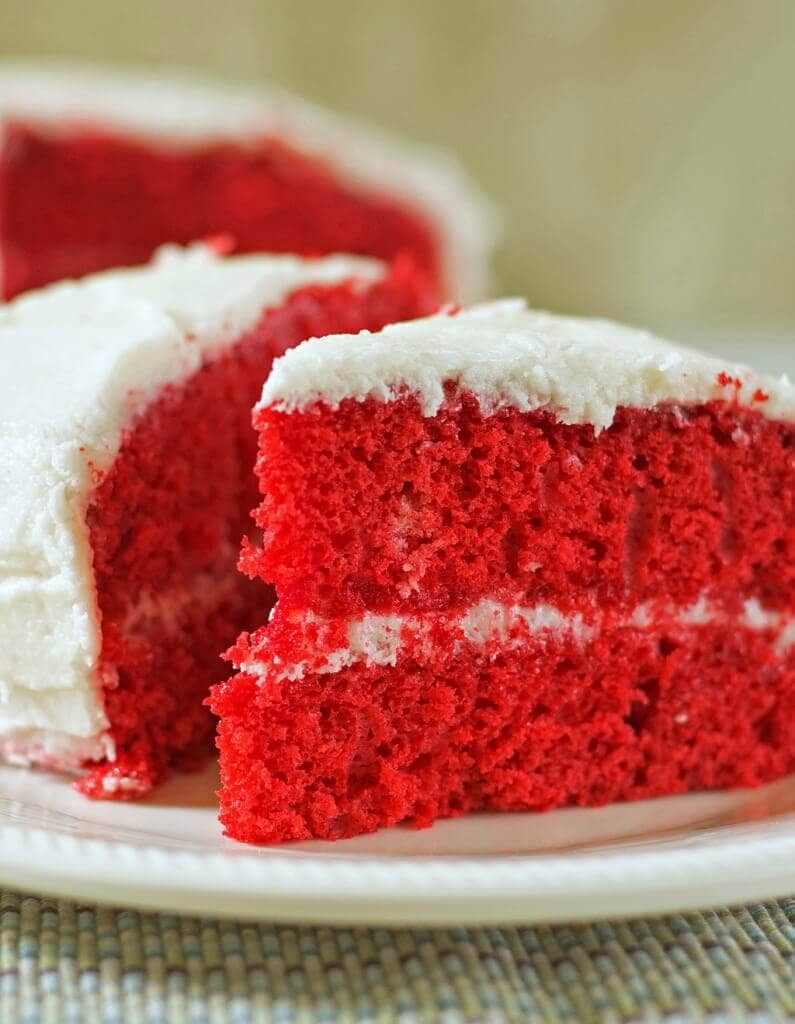 Who doesn't love red velvet cake? It's known for its decadence and smooth texture. This gluten-free recipe allows you to create a healthy alternative without the fuss. It uses a box mix of gluten-free yellow cake. To give it that signature red velvet flavor and structure, cocoa powder, eggs, and vinegar are added. To give it some vibrancy, you can add red food coloring to the mixture prior to baking. The icing is an easy recipe that consists of buttermilk and powdered sugar. While simple, it perfectly complements the familiar flavor of the cake.
49. Gluten-Free Chocolate Lava Cake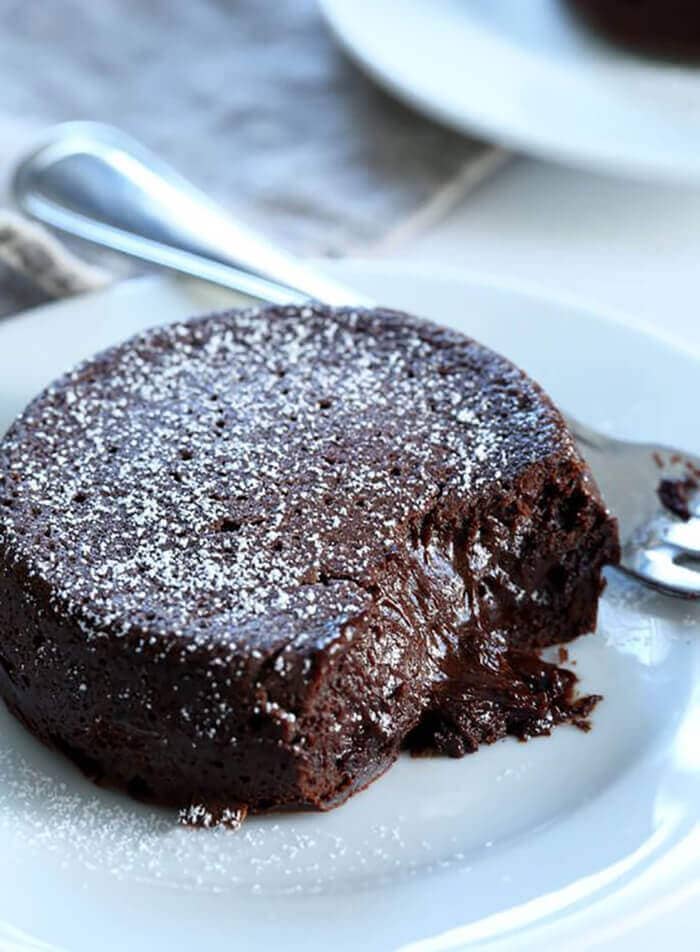 Enjoyed by adults and young kids alike, lava cakes are miniature desserts that offer a bit of a show. When cut into, the soft gooey center oozes onto the plate. This gluten-free cake recipe uses a flour blend, cocoa powder, and dark or semisweet chocolate depending on your personal preference. Contrary to popular belief, these cakes aren't filled with a specific cream. Instead, the gooey center is achieved by a slow cooking process. They must be cooked in a water bath to ensure that the outsides get hard and crisp while maintaining the soft inside.
50. Gluten-Free Plum Cake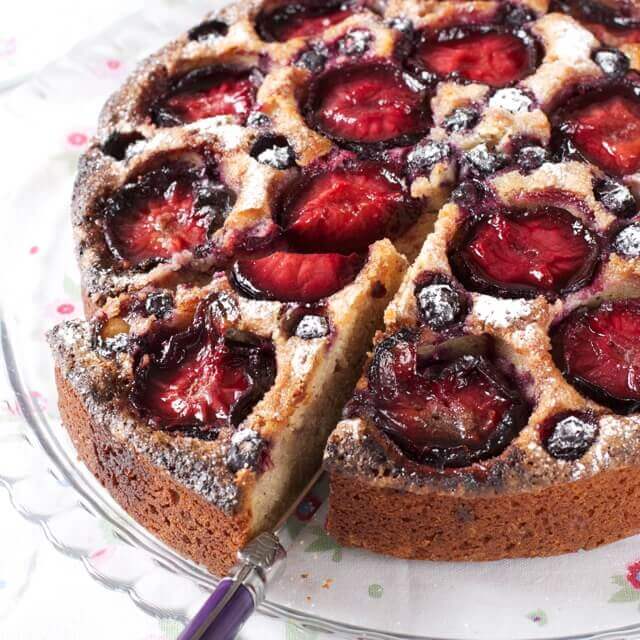 Despite its intricate look, this gluten-free cake is relatively easy to make and has very few ingredients. It uses gluten-free flour and ground almonds as a foundation. The almonds provide an earthy texture and taste that works well with the tangy flavor of the plums and blueberries. As it bakes, the fruits lose some of their moisture and begin to prune. Their juices flow down into the cake batter, infusing it with yet another layer of flavor. When it cools down, dust it with some confectioners sugar. The end result is a delicious cake that looks rustic and natural.
Gluten-Free Cake Recipes Full of Flavor
All in all, there's no reason to give up the desserts you love just because you don't consume gluten. These gluten-free cake recipes are packed with flavor. You'll soon find that many of the recipes are better their traditional counterparts. With these recipes in mind, you can easily create a beautiful and delicious cake without the harmful ingredients. Many of these cakes utilize alternative ingredients in creative ways to achieve a similar flavor and texture as standard cakes.
With the many unique recipes available, there's something for everyone. Some recipes may even surprise you with how flavorful and appetizing they are. Whether you're craving a tangy and tart pound cake or an indulgent triple-layer chocolate fantasy, there's a gluten-free alternative for you.