50 Bread Recipes that will Make You Go Gluten-Free
For those who must follow a gluten-free diet, finding a quality gluten-free bread recipe is a diet changing experience. While progress has been made in recent years to improve the quality of gluten-free breads, there are still many breakable and less-than-delicious gluten-free bread recipes. It is discouraging to have the excitement of trying a new, promising bread recipe met with the frustration of a dry, messy pile of crumbs. Eating a gluten-free diet shouldn't have to require abandoning quality foods. Fortunately, it doesn't have to be the end of enjoying delicious bread.
Go Gluten-Free with these Delicious Bread Recipes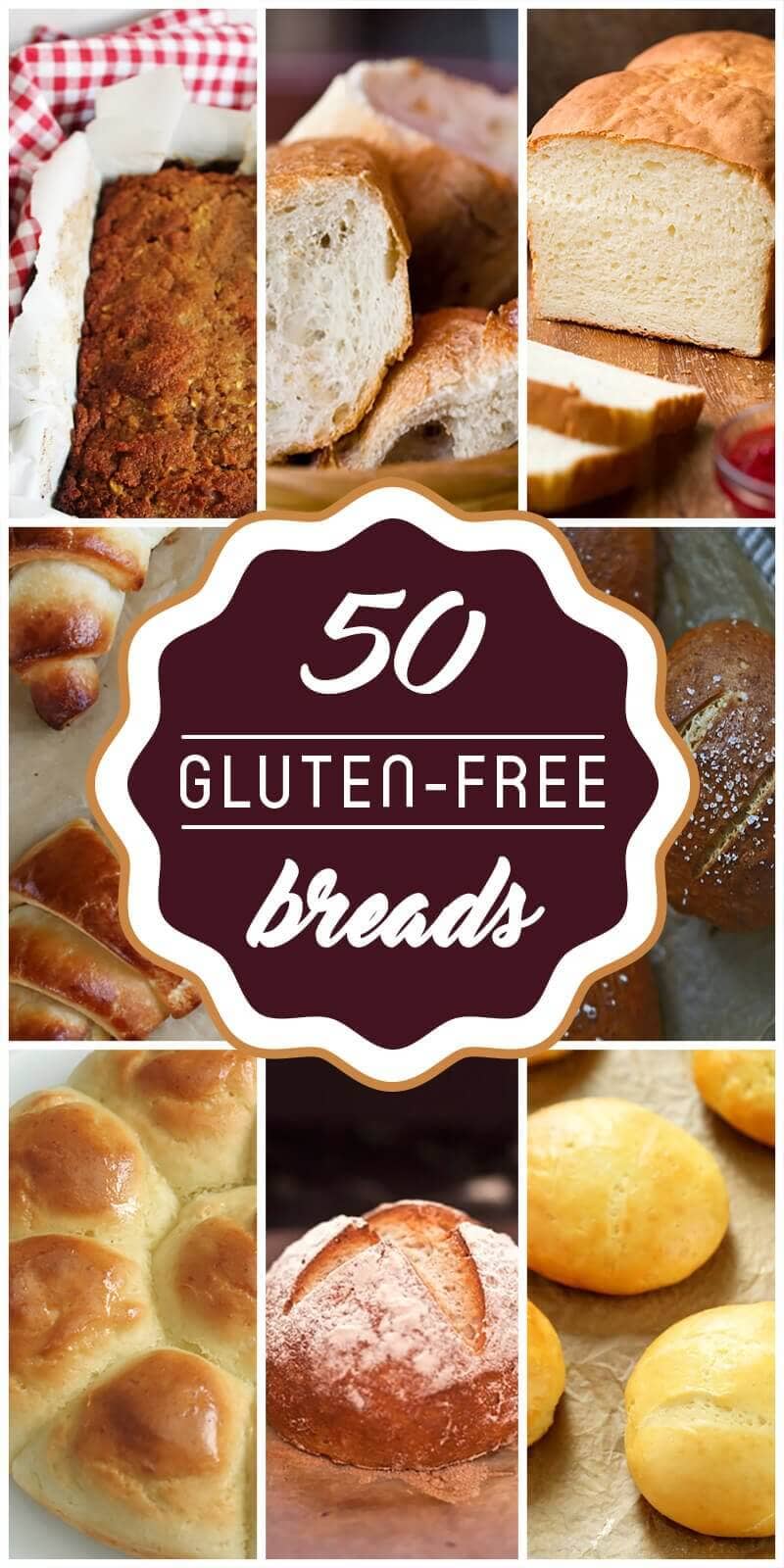 This extensive list has been created to include the 50 best bread recipes, all of which are completely gluten-free and tasty. Enjoy browsing these easy recipes, and have fun with finding new favorites from these wholesome, satisfying bread ideas.
1. The Best No-Carb Cloud Bread with Only 4 Ingredients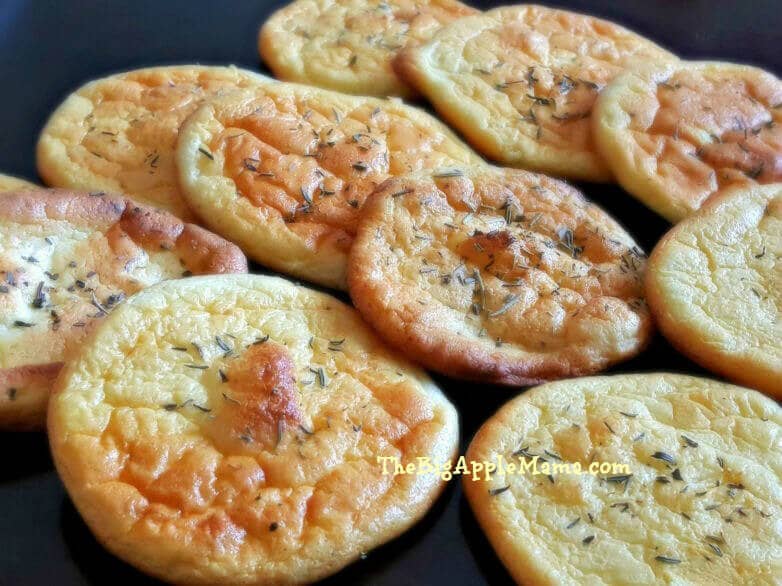 This incredible gluten-free no carb cloud bread recipe easily satisfies the craving for regular bread. The soft doughy texture closely mimics the feel of a bread that is not gluten-free. It is also a simple and quick recipe to make, using only three required (and one optional) ingredients. A unique aspect of this bread is that there is no gluten-free flour used for the dough, making it a budget-friendly option. The no carb cloud bread can be used to make gluten-free foods such as pizzas and open-faced sandwiches. The bread is also excellent as a side to a favorite meal.
2. Gluten-Free Bread-For-One in Less Than 90 Seconds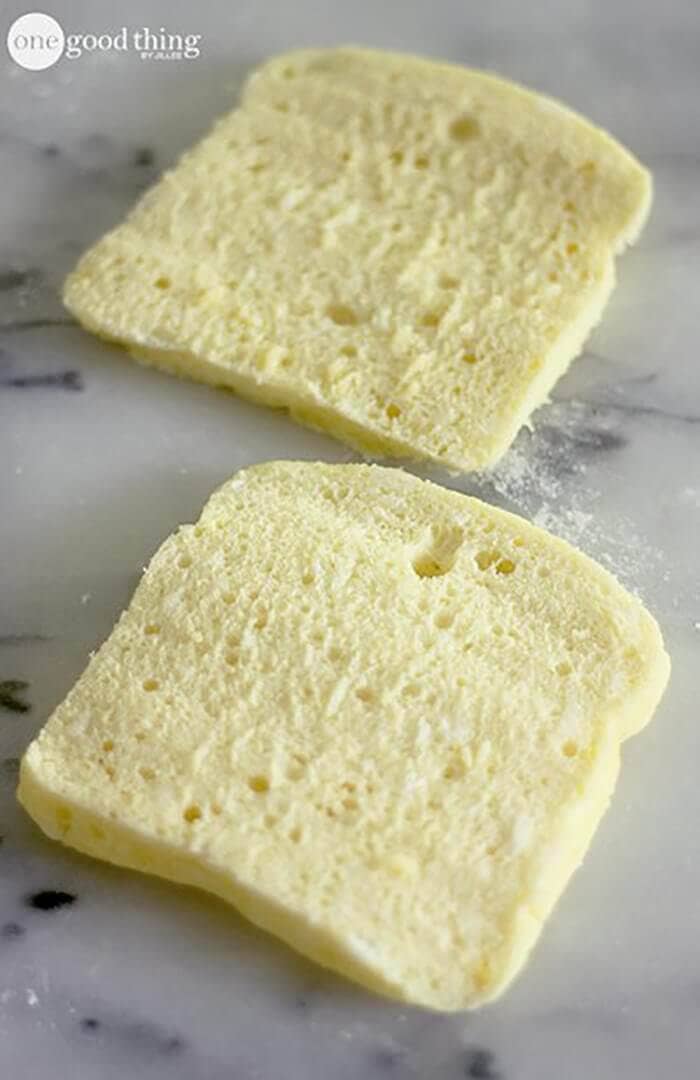 Looking for a simple recipe with minimal time spent in the kitchen? This gluten-free bread recipe meets the definition of a fast and easy recipe. It is the most unique gluten-free bread recipe likely to be found. The bread is made by the individual slice, and is baked using the microwave. The result is one of the most wonderful sandwich bread recipes around. After the quick preparation time of making the exact amount of individual slices needed, this bread is wonderful for any type of sandwich. Despite the unconventional method of making this bread, the texture and quality will satisfy.
3. Gluten-Free Crazy Dough

As easily the most versatile gluten-free bread recipe on the list, this crazy dough recipe can be used to make an endless number of meal ideas. Need a quick pizza dough? Or how about cinnamon rolls? This gluten-free crazy dough can do it all. While an all-in-one dough recipe is great, there is no point in using the dough if the taste and texture are not excellent as well. Thankfully, this dough truly is the complete package. The ingredient list is basic and short. Tip: Make multiple batches at the same time, and freeze the extra dough for later use.
4. Gluten-Free Zucchini Bread Recipe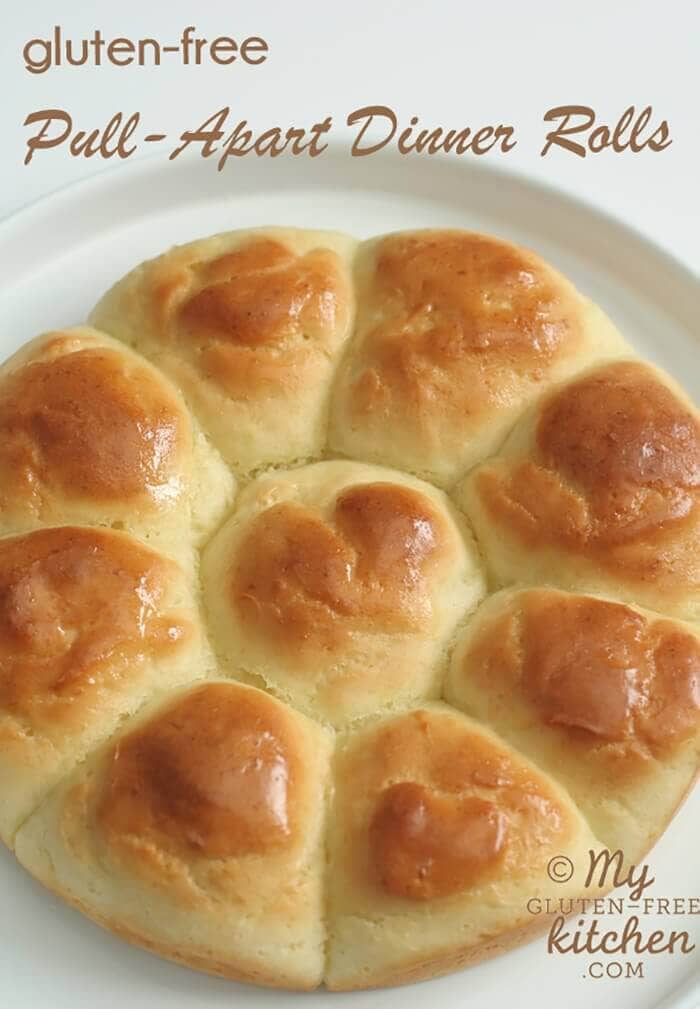 As yet another unique bread idea that cannot be found in stores, this gluten-free cottage cheese roll recipe should not be skipped over. Soft, doughy, and non-crumbly rolls make an exciting addition to your next meal. As implied in the name of the recipe, cottage cheese is used as a main ingredient in the bread dough, as well as gluten-free flour. A hint of sweetness is added with the touch of sugar that is added to the bread dough. With great versatility, these cottage cheese rolls can be served on their own, or they can be used to make sandwiches.
5. Gluten-Free Sourdough Starter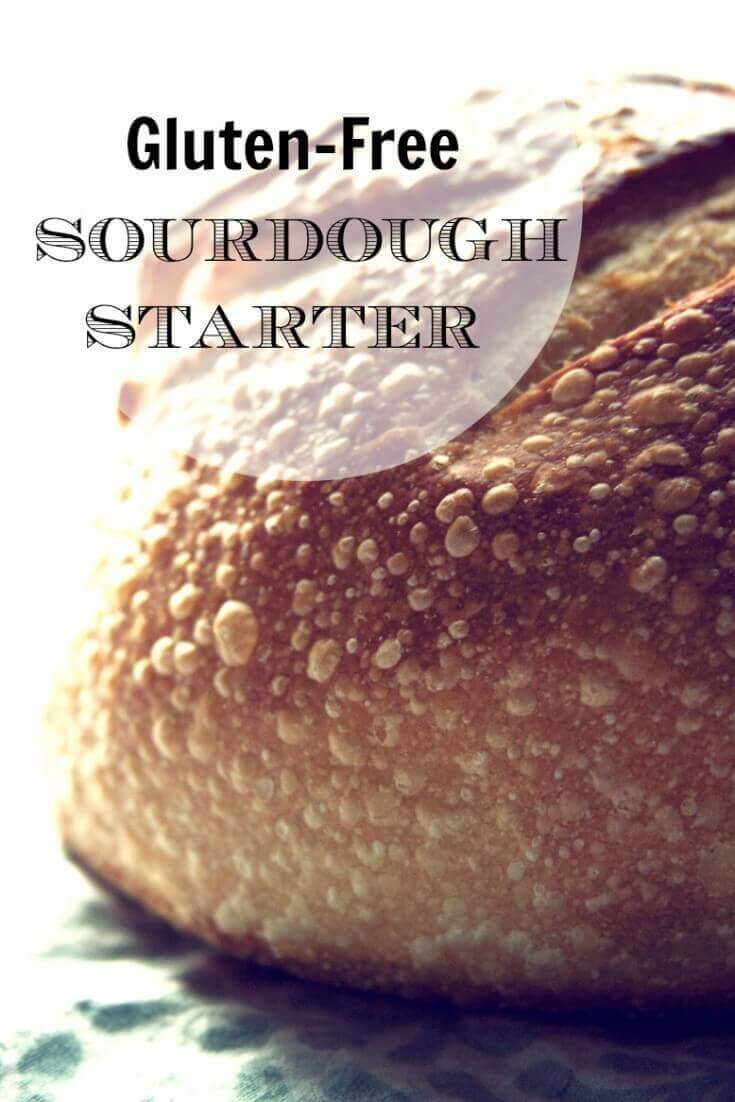 Another more challenging find in the gluten-free bread world is gluten-free sourdough bread. Store bought brands typically do not offer sourdough bread in a gluten-free option. For those eating a gluten-free diet, the craving for sourdough bread doesn't go away. Need to once again experience the distinct, delicious sourdough flavor? Try this gluten-free sourdough starter when making your next gluten-free bread. This recipe is sure to create the best loaf of gluten-free sourdough bread you are likely to find anywhere. Tip: Make sure to allow sufficient time for this recipe, as it requires a significant amount of time to complete.
6. Gluten-Free Egg Free Bagels (Vegan Dairy Free)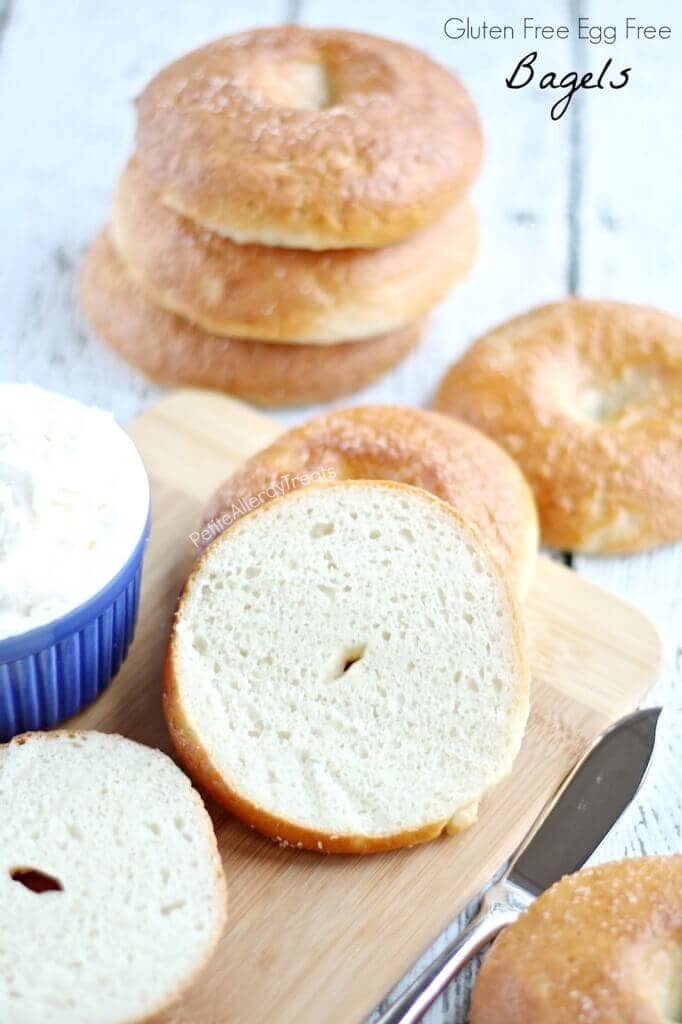 One gluten-free bread type that can be difficult to make (and to find at the store) are bagels. The taste and texture of a gluten-free bagel is often challenging to master. Made from only seven ingredients, these gluten-free no egg bagels are wonderfully balanced in flavor and texture. As an added bonus, the gluten-free bagels are vegan and dairy-free, making them an excellent option for more specialized diets. Looking for meal ideas using the fresh, chewy gluten-free bagels? Try topping these bagels with smoked salmon, cream cheese, and capers. Or gather your favorite toppings to make a hearty breakfast sandwich.
7. Flat Bread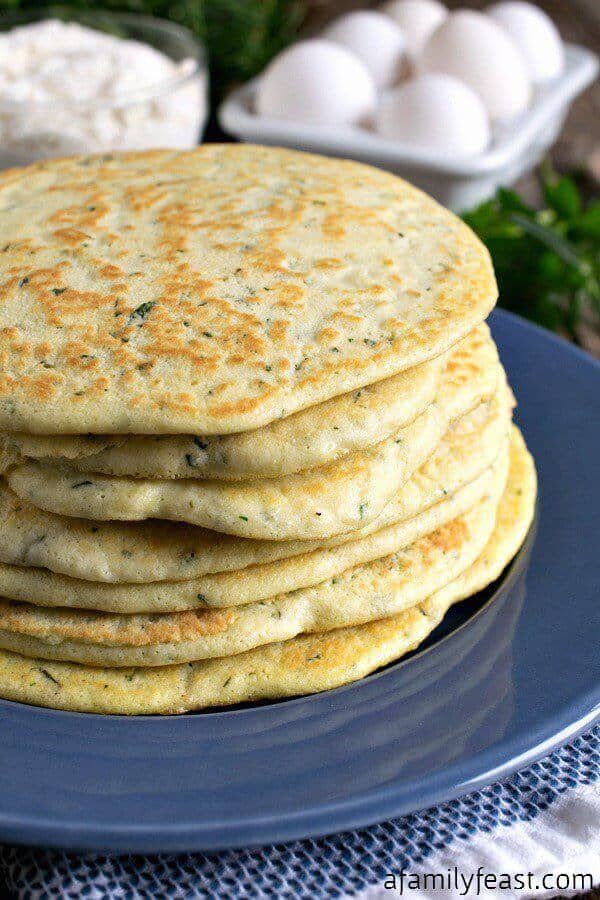 The meal ideas with this gluten-free flatbread recipe are endless. Flatbread is an incredibly versatile bread, making it wonderful for any meal of the day. This recipe creates a flexible and sturdy base for any meal creation you can dream up. Gluten-free gyros, or flatbread pizzas? No problem. How about a gluten-free breakfast flatbread, or a flatbread sandwich? This is the go-to recipe for any flatbread meal idea you can invent. The next time you are in need of a gluten-free flatbread recipe, skip the long search for the store bought option. Make fresh, soft flatbread using this fantastic recipe.
8. Soft Sandwich Bread Recipe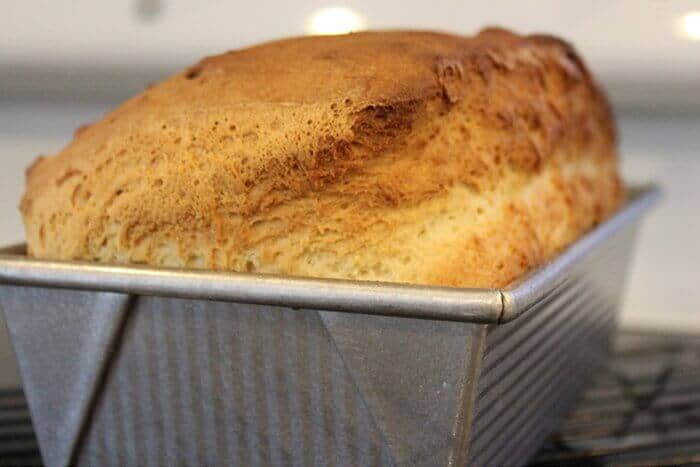 If you are looking for an excellent gluten-free sandwich bread, this is the recipe to try out. Even though it becomes easier and less expensive by the day to purchase gluten-free sandwich breads at most grocery stores, nothing can compare with a hot, fresh loaf of sandwich bread straight from the oven. The ingredient list is straightforward, and the instructions are simple to follow. What is most important to talk about is the end result: flexible slices of bread. It is rare to find gluten-free sandwich bread with this soft of a texture that doesn't crumble, even among pre-made brands.
9. Gluten-Free French Bread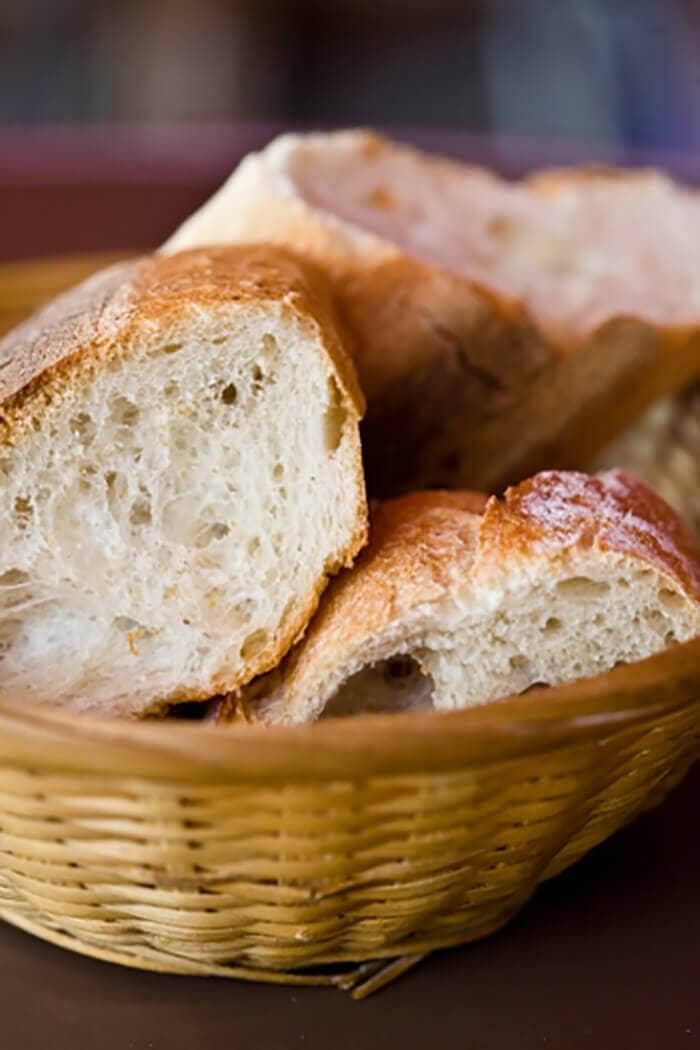 Finding a quality gluten-free French bread is no easy task. The hard crust of a standard French bread can quickly become a dry bread that crumbles easily when made gluten-free. Thankfully, this gluten-free French bread recipe delivers on taste, texture, and simplicity. It proves that wonderful French bread can still be enjoyed while adhering to a gluten-free diet. This recipe can be enjoyed just like standard French bread recipes. It has the same warm, freshly baked taste, but without the gluten. It can be used as a specialty sandwich bread, or enjoyed as a flavorful, soft pre-dinner bread with butter.
10. Texas Roadhouse-Style Rolls
Being required to eat a gluten-free diet can eliminate once loved treats from favorite restaurants. The rolls at Texas Roadhouse are a sweet, soft treat that are difficult to replicate at home, even when using regular flour. However, there is good news if you miss these unique rolls. This recipe for gluten-free Texas Roadhouse style rolls are incredibly close to the original. These rolls achieve both the style and taste of the Texas Roadhouse rolls. The best part is that all ingredients are completely gluten-free. Therefore, you can once again feel free to enjoy a restaurant favorite while eating gluten-free.
11. Pull-Apart Garlic Knots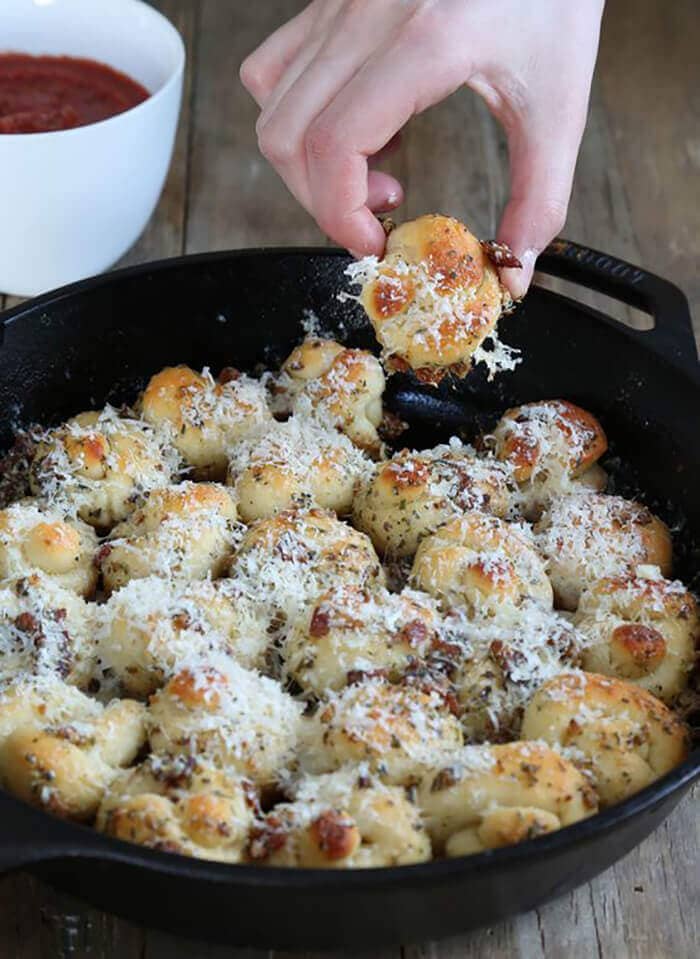 While browsing bread recipes online, some of the best looking bread recipes are typically not gluten-free, and it is hard to create gluten-free versions of these ideas. One of the more popular bread recipes circulating online right now are variations of pull apart garlic knots. Nearly all versions of this recipe are not gluten-free. Finally, there is a gluten-free version of this widely shared bread recipe. This gluten-free garlic knot bread recipe provides a satisfyingly comparable version. The combination of thick-cut bacon, Parmigiano-Reggiano cheese, herbs, tomato sauce, and gluten-free bread create an exceptional recipe for pull apart gluten-free garlic knots.
12. The Sandwich Bread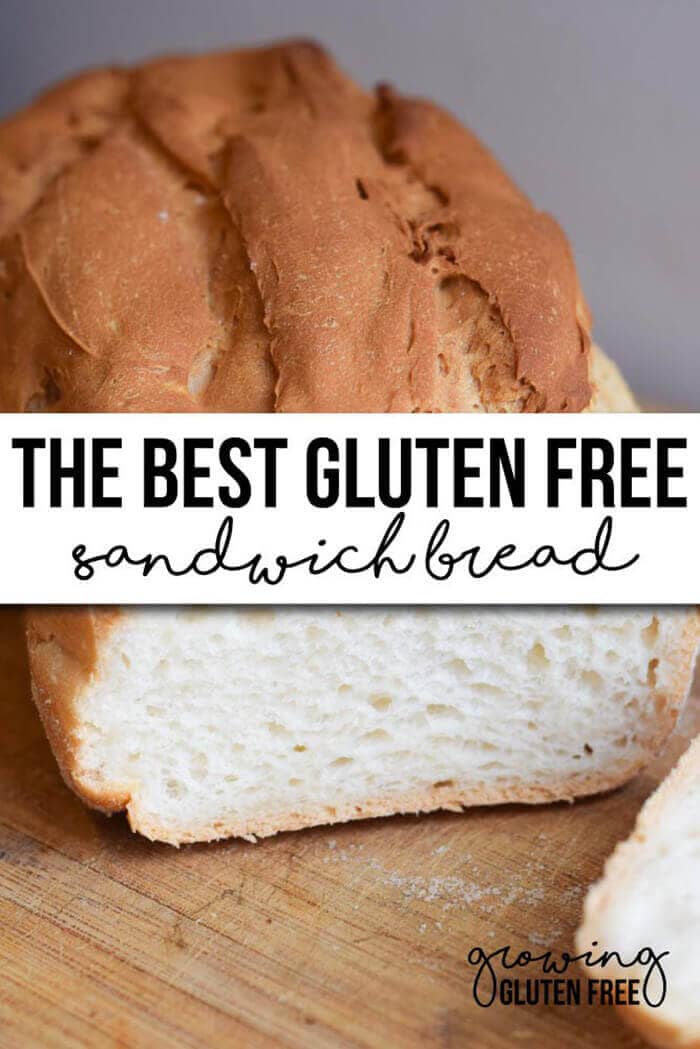 As the name of this recipe suggests, this sandwich bread is one of the greatest gluten-free recipes you will be able to find anywhere. What makes this recipe unique is the specific ingredients and technique that must be used to make this bread. You will see a few items on this ingredient list that are not used in most gluten-free bread recipes. Additionally, following the instructions carefully is imperative to the success of the recipe. Provided that careful attention to detail is given when making this gluten-free recipe, the end result is a delicious and fluffy loaf of sandwich bread.
13. 3-Ingredient Low-Carb and Gluten-Free Bread Recipe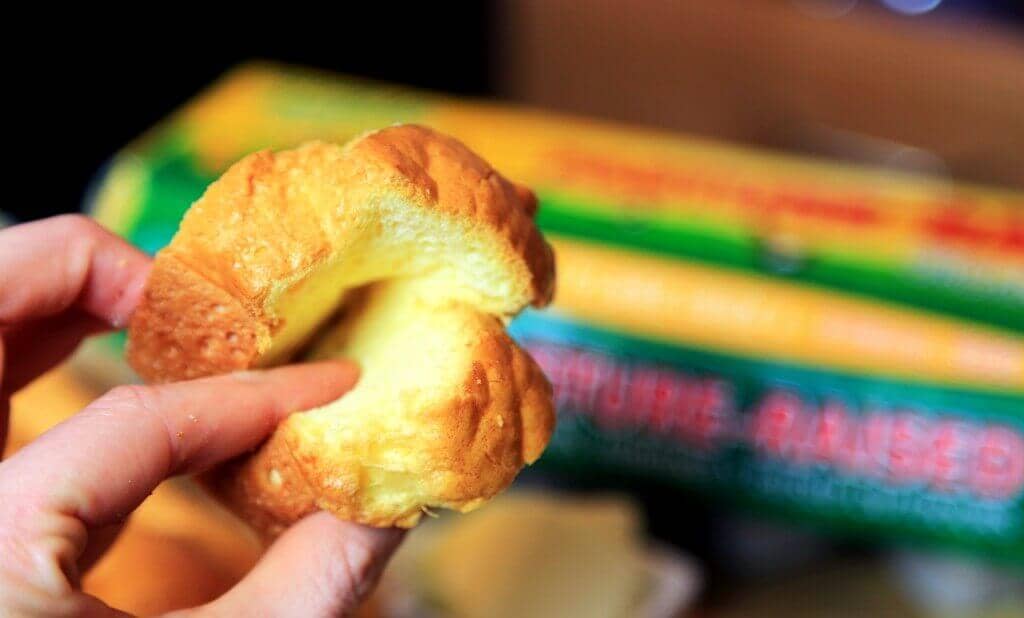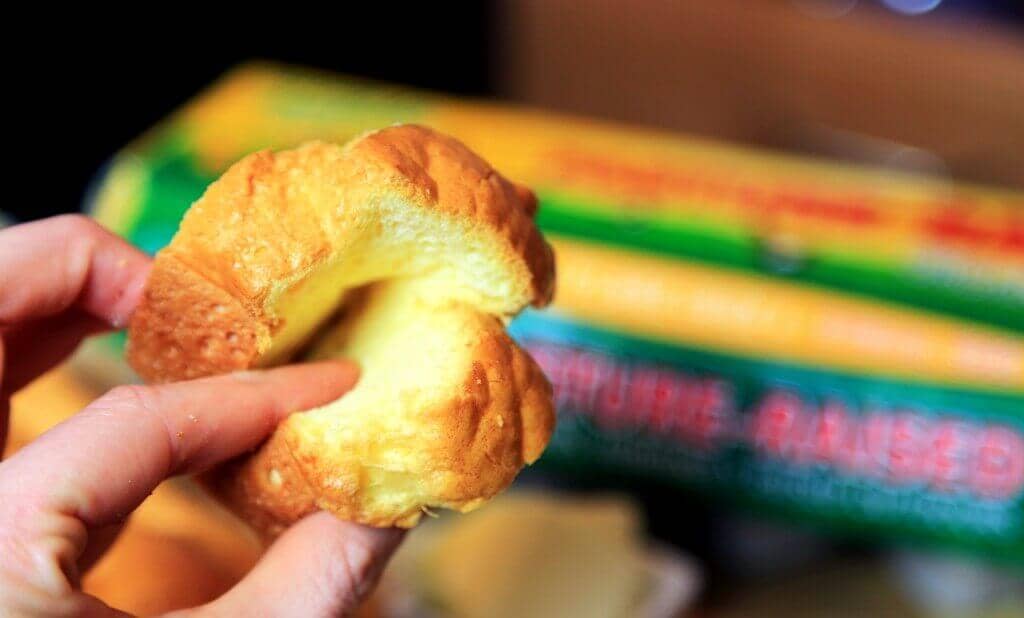 With only three ingredients, breads (especially gluten-free bread recipes) do not get much more easy than this gluten-free recipe. There are no expensive gluten-free flours to purchase and blend to the proper ratios. You also won't be required to spend hours in the kitchen preparing this easy recipe. All that is involved is the simple transformation of the three ingredients in to a delicious low carb bread. The flexibility and softness of this minimal effort bread make it a fantastic gluten-free recipe to try. This low carb bread is versatile, and can fit in to your next nutritious meal idea.
14. Microwave English Muffin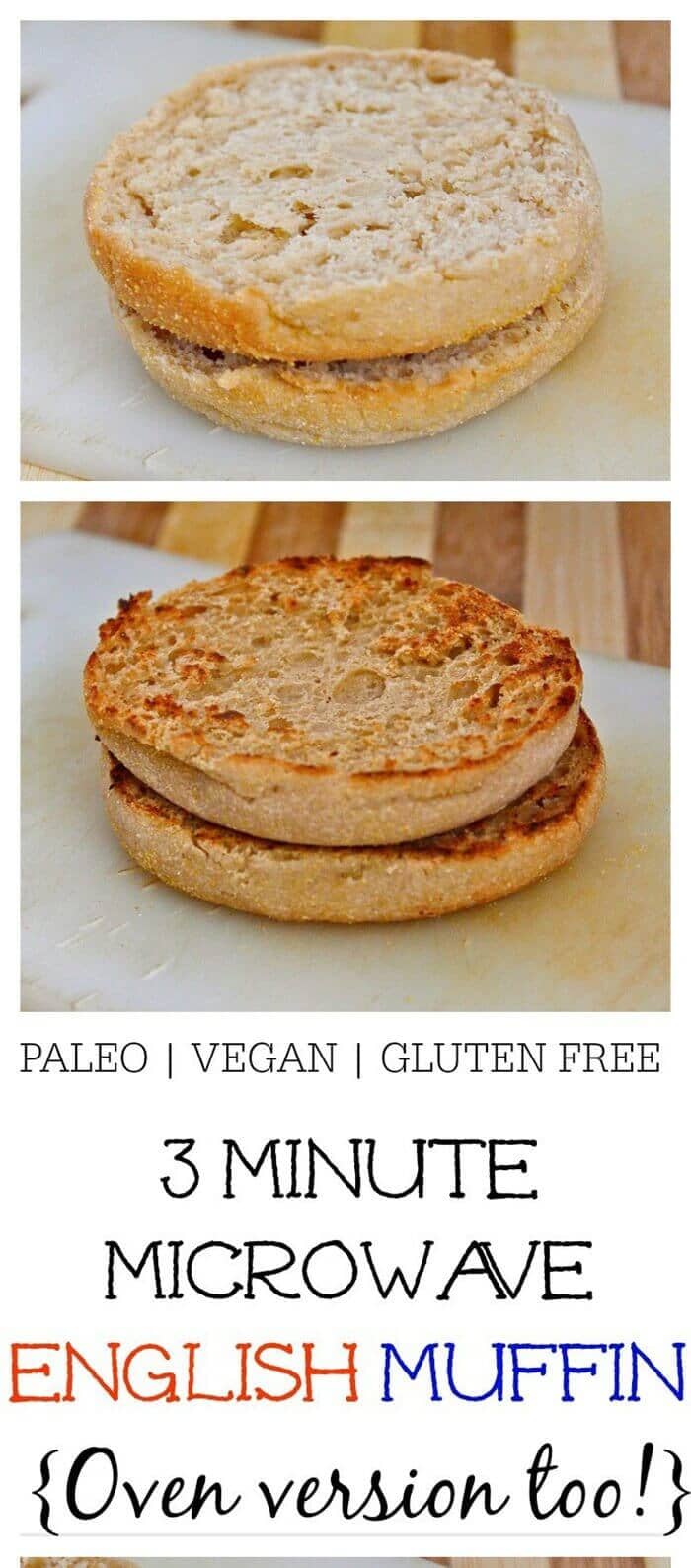 Simple instructions and minimal time spent in the kitchen make this an unbelievably easy recipe. From an initial reading of the instructions, the method for creating these single serve gluten-free english muffins may seem unconventional. Once all the ingredients are combined, the mixture is microwaved in a microwave safe cereal bowl for two to four minutes until ready. Because the recipe yields a single english muffin, it is perfect for creating the exact quantity needed. Once finished, the english muffin can be sliced in half and placed in the toaster to add the crispy texture of a standard english muffin.
15. Perfect Buttermilk Biscuits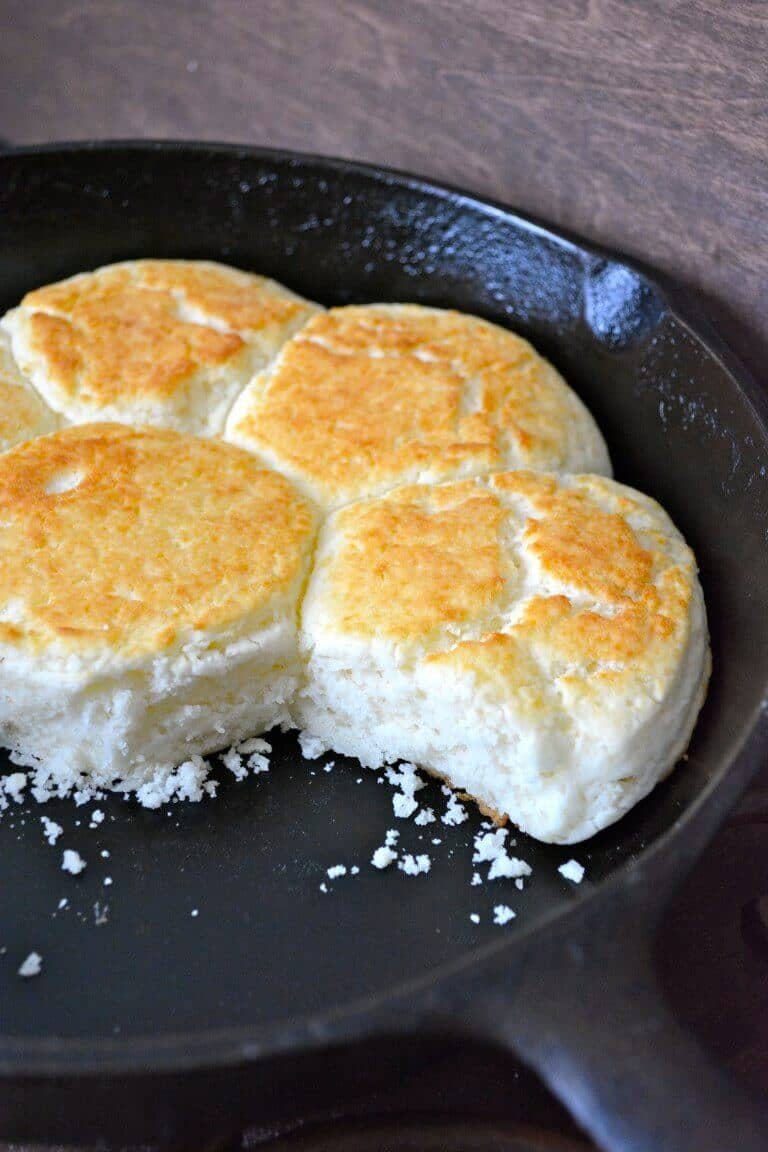 Yet another staple on the side of many meals at the dinner table, buttermilk biscuits are one of the best breads to use as a side dish. This gluten-free buttermilk biscuit recipe is nearly as easy to make as standard buttermilk biscuits. The only real difference in the ingredients is the use of gluten-free Bisquick. Aside from this one change, all other ingredients are the same as most biscuit recipes. Once baked until golden brown, these exceptional buttermilk biscuits can be served and enjoyed. The light, fluffy layers of these gluten-free biscuits are a fantastic replacement for standard buttermilk biscuits.
16. Master Bread Recipe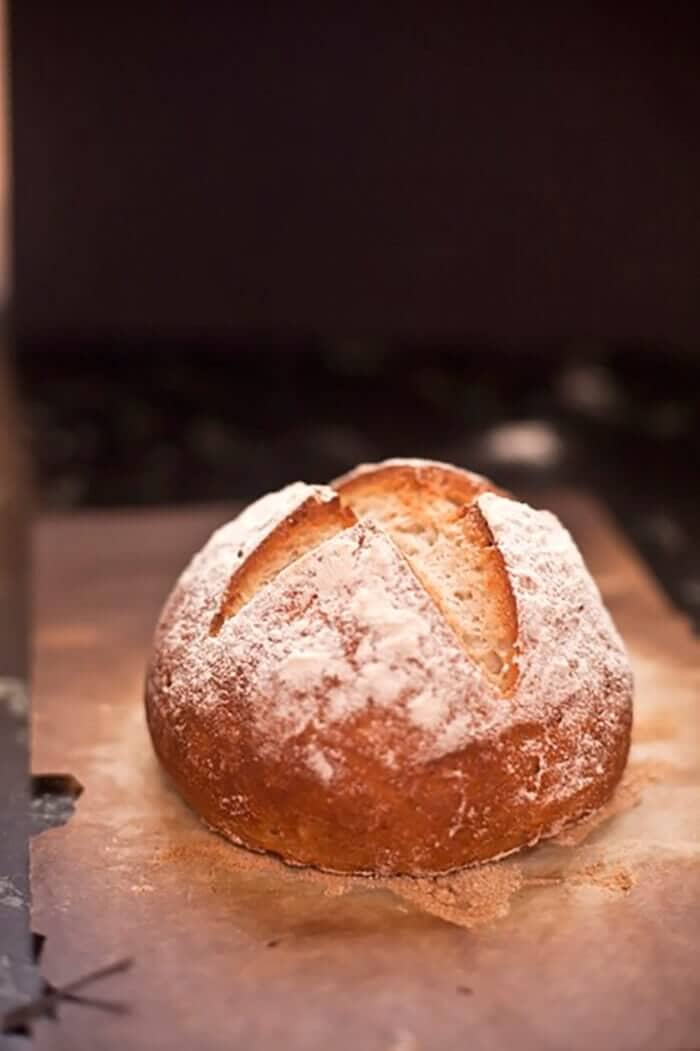 A good gluten-free loaf of bread to slice and enjoy as a snack or appetizer is an exciting find. Most gluten-free bread recipes focus on replacements for more popular favorites (such as sandwich breads, pastries, and dinner rolls). This gluten-free master bread recipe exceeds expectations for an incredible, stand-by-itself loaf of bread. The skillful combination and preparation of the gluten-free master bread recipe lead to a bread that is wonderfully close in texture to that of a standard loaf of bread. Tip: Slice and enjoy this bread warm with butter, or toast the bread and enjoy with a favorite spread.
17. Hawaiian Rolls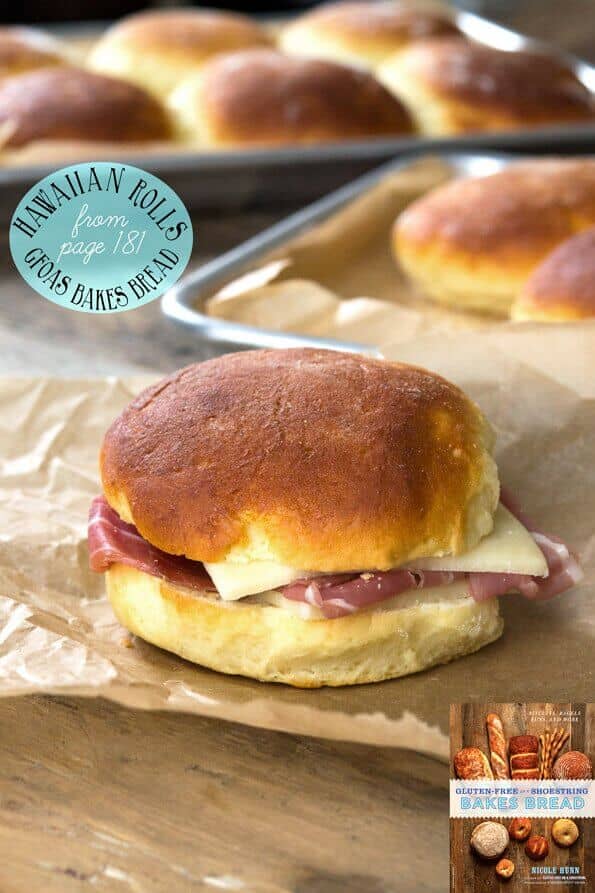 Hawaiian rolls are a sweet bread that help create unique sandwich combinations with an unmatched flavor. This version is a superior gluten-free version of the store bought Hawaiian rolls. These soft, toasty golden brown gluten-free rolls are a wonderful replacement for regular Hawaiian rolls. You can choose to make 12 dinner rolls from this recipe, or eight bun-sized rolls. It is a budget-friendly recipe with easy-to-follow directions. The flexibility of this recipe make it an excellent fit for your next meal. Try a simple ham and cheese sandwich, construct a robust roast beef sandwich, or serve as a dinner roll.
18. Gluten-Free Pita Bread
Looking for a flexible gluten-free pita bread to make gyros and other healthy meal ideas? If so, you should absolutely try this gluten-free pita bread recipe. This bread is better than what can be purchased. No yeast is used for this pita bread, so you won't have to wait for the dough to rise. Additionally, this gluten-free pita bread can be sliced in half to create somewhat of a pocket for ingredients. The meal ideas that can be created with this bread are nearly endless. Some ideas include hummus and vegetable pita pockets, gyros, pita bread pizzas, and many more.
19. Vegan Sweet Potato Buns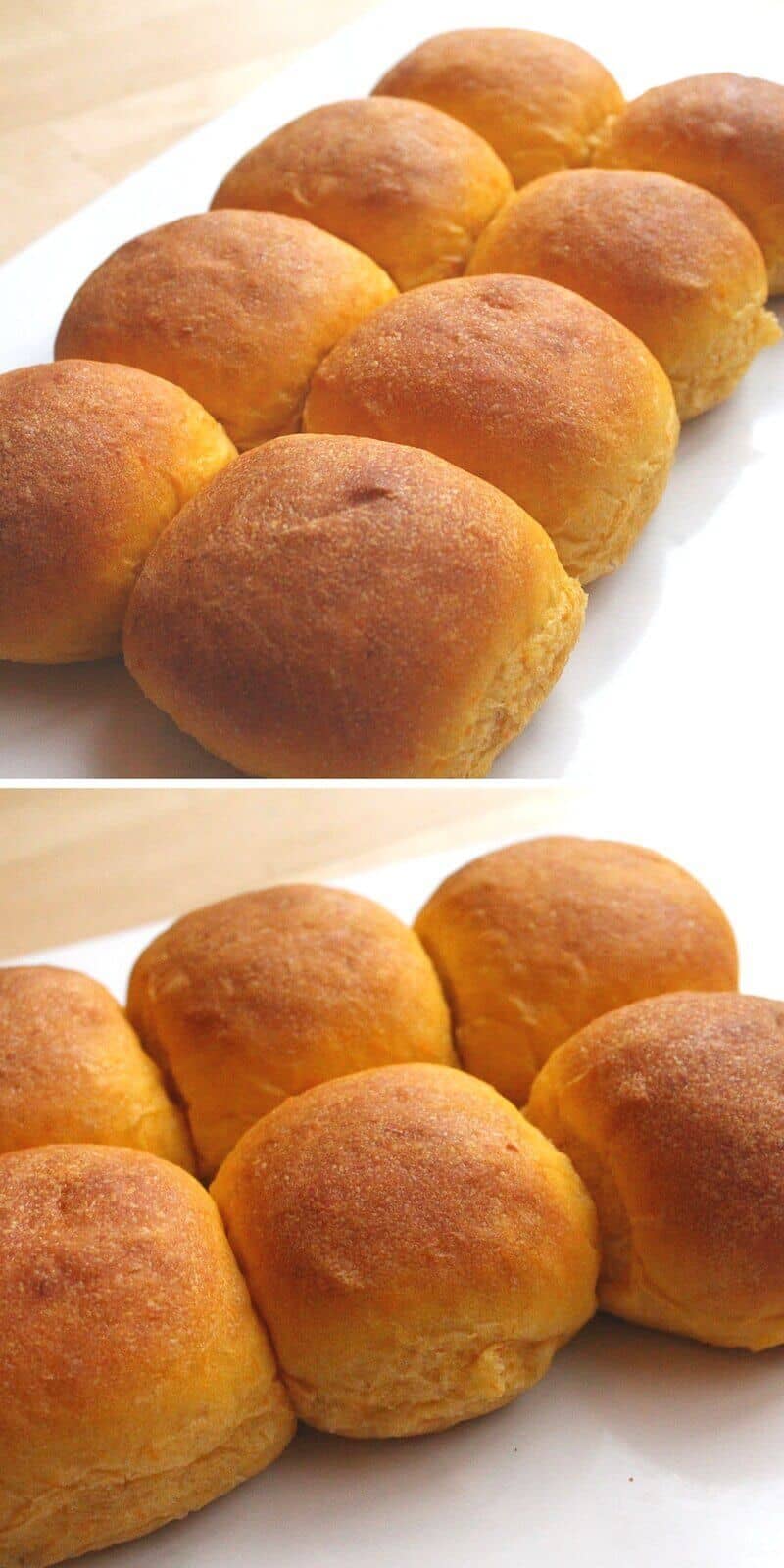 These gluten-free sweet potato buns are a wonderful way to add a hint of extra flavor and sweetness to your next meal. This is yet another gluten-free bread that can act in many roles. Use as a bun for sandwiches, burgers, hot dogs, or as a warm and soft dinner roll. For a bun that sounds as if it would only be good for select meals, the bread actually brings a new flavor profile to many popular meals. Whichever way you choose to use these sweet, flavorful, and wholesome gluten-free buns, they are sure to be a new favorite recipe.
20. Multi-purpose Dough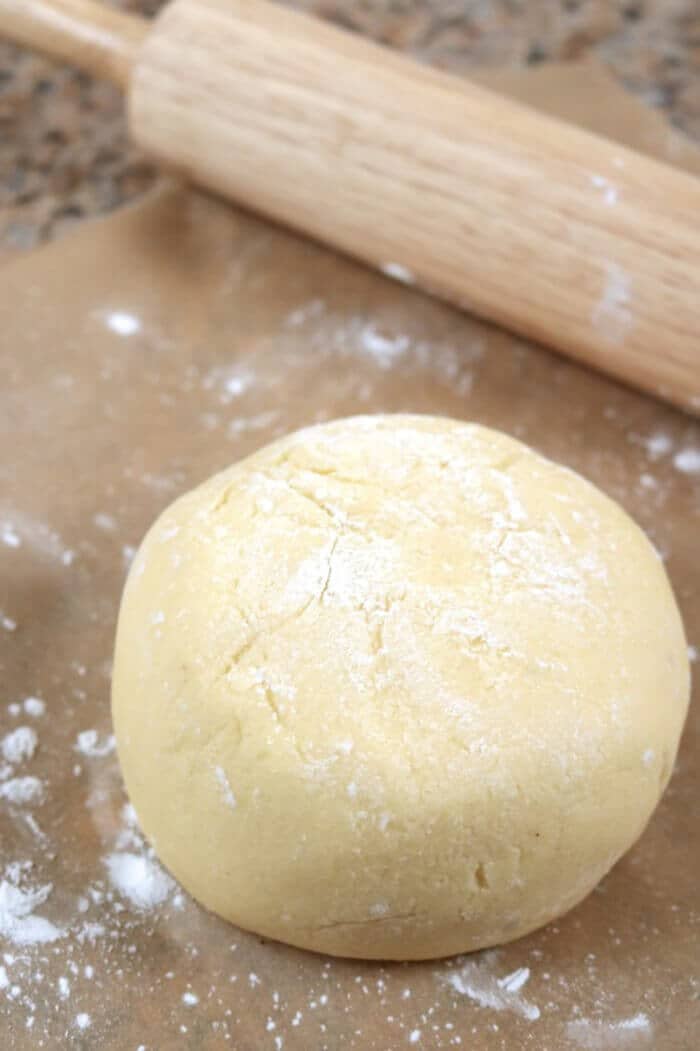 A high quality, easy to make multi-purpose dough recipe is always a welcome find, especially when it is gluten-free. If you are on both a gluten-free and paleo diet, this bread meets the requirements for both diets. The preparation time of the dough is minimal at only 10 minutes, and the dough is assembled using only six basic ingredients. Multi-purpose dough is wonderful for its many uses. It can be made in large batches to save in the freezer for later use. The dough can be used to make multiple kinds of cinnamon rolls, pizza, biscuits, and many more meals.
21. Coconut Flour Zucchini Bread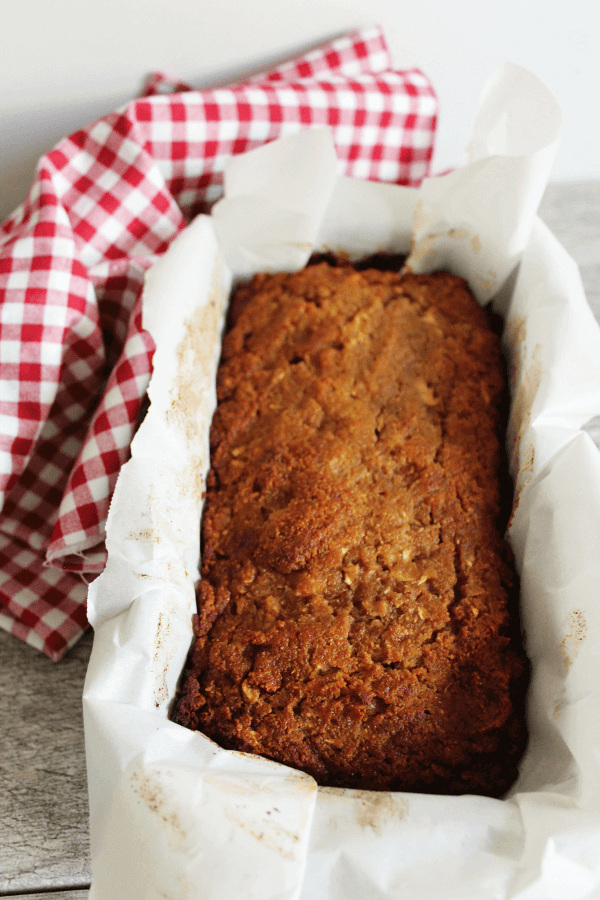 If you are looking for more of a sweet bread, this gluten-free coconut flour zucchini bread is an excellent choice. Wholesome ingredients (including coconut oil, zucchini, honey) make this bread a healthy treat. This bread is not only gluten-free, but it is also dairy-free and paleo. The consistency of the bread closely matches that of a zucchini bread that is not gluten-free. The pleasant taste of this bread is best enjoyed at breakfast, as an afternoon snack, or even as a dessert. It can also make a great edible gift idea for someone who is also on a gluten-free diet.
22. Subway-Style Gluten-Free Sandwich Rolls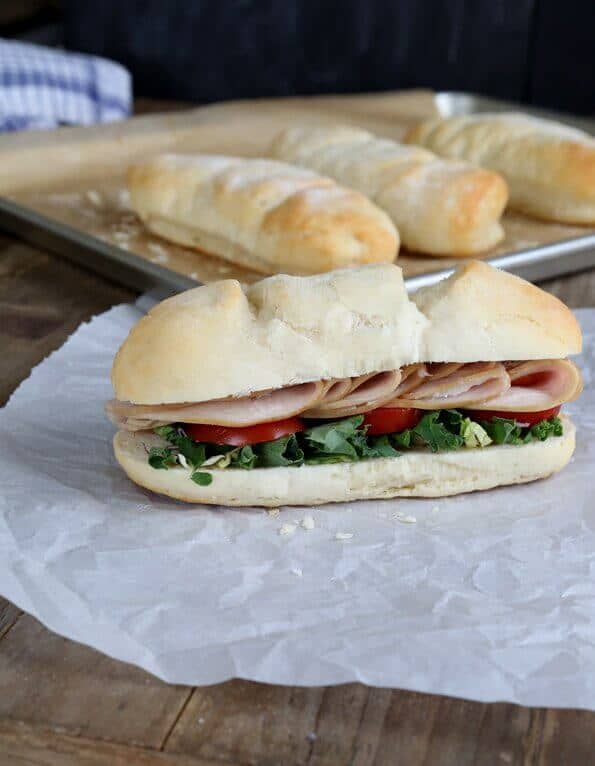 While gluten-free sandwich bread is sufficient for the majority of sandwich types, nothing can ever replace a sub roll. The recipe for these Subway style gluten-free sandwich rolls are a must for your next sub sandwich creation. The rolls are soft, have excellent flavor, and closely resemble the well-known sub sandwich rolls from the sandwich chain Subway. Making sub sandwiches at home not only allows you to create gluten-free versions of your favorite sub sandwiches, but it also allows you to control the ingredients. Being able to hand pick your toppings allows for a more healthy and cost-saving sub sandwich.
23. Gluten-Free Croissants
As a nearly impossible gluten-free baked good to find in stores or bakeries, a recipe for gluten-free croissants is an exciting find. It is especially exciting when the resulting croissant is flaky, buttery, and soft, just like croissants that are off-limits for those on a gluten-free diet. One look at the picture of these freshly baked gluten-free croissants is enough to make even the most skeptical of individuals a believer in the goodness of these pastries. The croissants are made from a simple ingredient list, and while the preparation required is extensive, the resulting croissant is fully worth the effort.
24. Coconut Oil Cornbread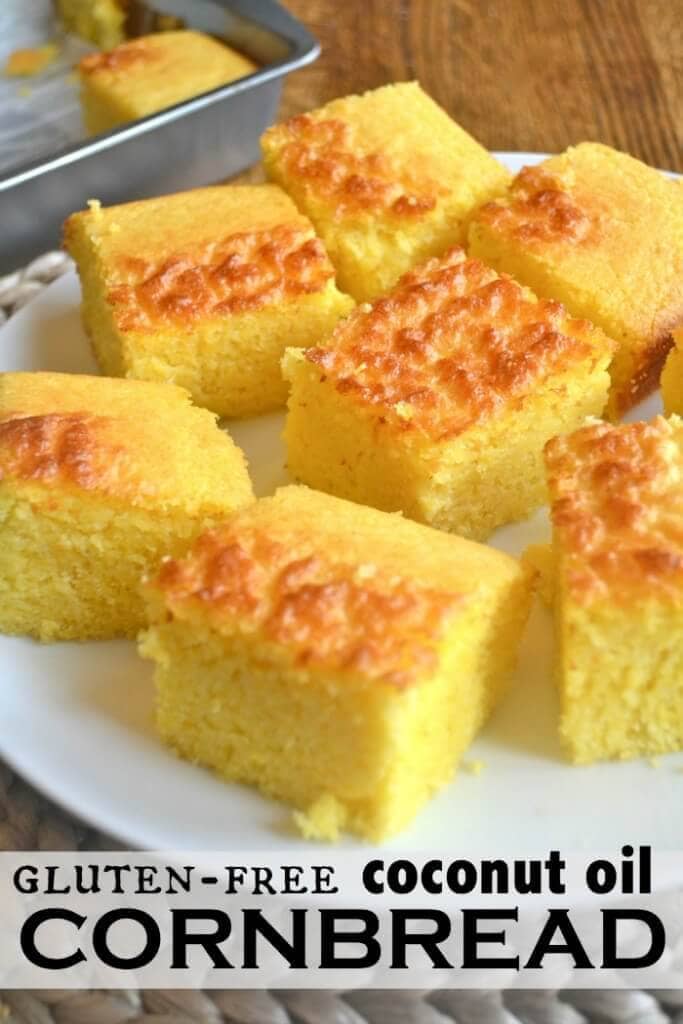 For a unique twist on a classic, this gluten-free cornbread recipe uses coconut oil in place of butter. Coconut oil is a healthier alternative to butter, and the oil helps give this cornbread its own flavor and texture. On the ingredient list, you will also notice a few more unconventional items, including plain greek yogurt, and a lack of any type of flour. The carefully chosen combination of the ingredients yield a fabulous gluten-free cornbread. The moisture and exceptional taste of this cornbread rivals that of standard cornbread. Once ready, serve this bread on the side of favorite main dishes.
25. Fluffy Potato Rolls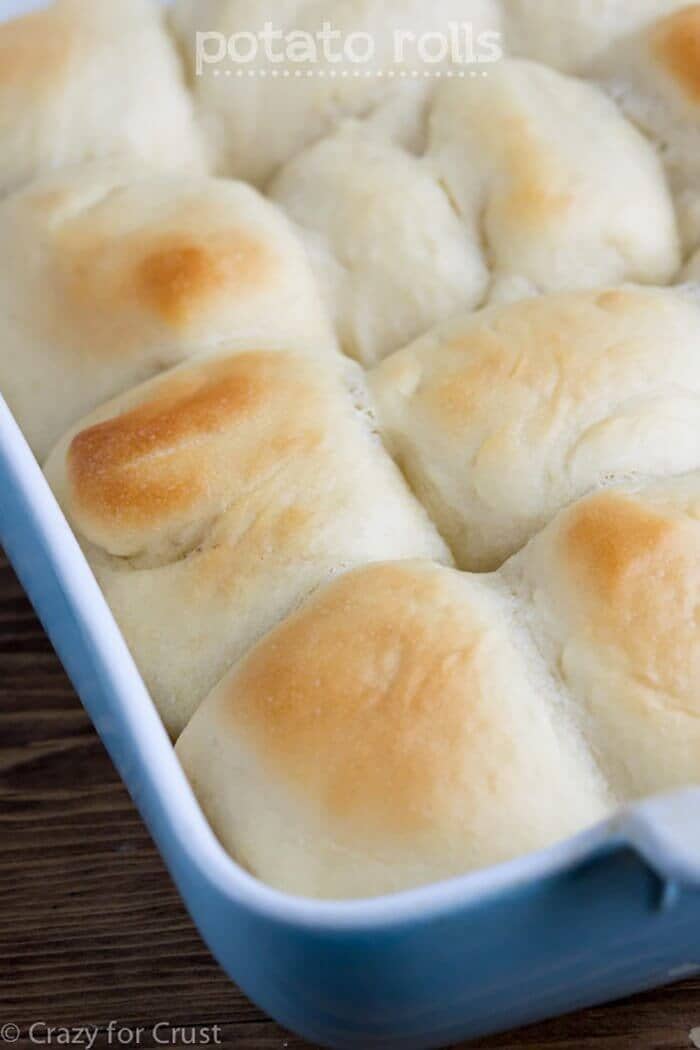 To add fun variation to the standard dinner roll, try these gluten-free fluffy potato rolls at your next meal. Made with potato flakes as a main ingredient, the taste of these rolls is pleasant, yet unlike any average dinner roll. Lemon zest, white pepper, and dried minced onions provide a robust bouquet of flavors, preventing these rolls from being close to boring. The preparation time is lengthy, so make sure to give yourself plenty of time in the kitchen when trying this recipe. As one of the best bread recipes on this list, these rolls will be a new favorite.
26. Gluten-Free Cheddar Biscuits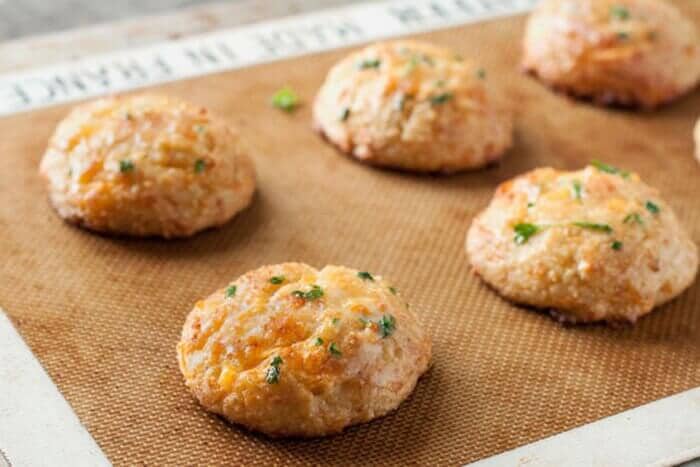 Almost everyone loves cheddar biscuits. It is difficult (and arguably impossible) not to fall in love with a delicate, buttery, and cheesy biscuit that has just been freshly baked. This gluten-free version of the popular biscuit is easily an instant favorite. The selection of ingredients used in this cheddar biscuit recipe create a wonderfully balanced blend of a crispy crust and a soft center. To make this gluten-free cheddar biscuit recipe even better, the recipe includes instructions for making a garlic butter topping. After one bite of these delightful biscuits, you may end up serving these as your main course.
27. Pretzel Rolls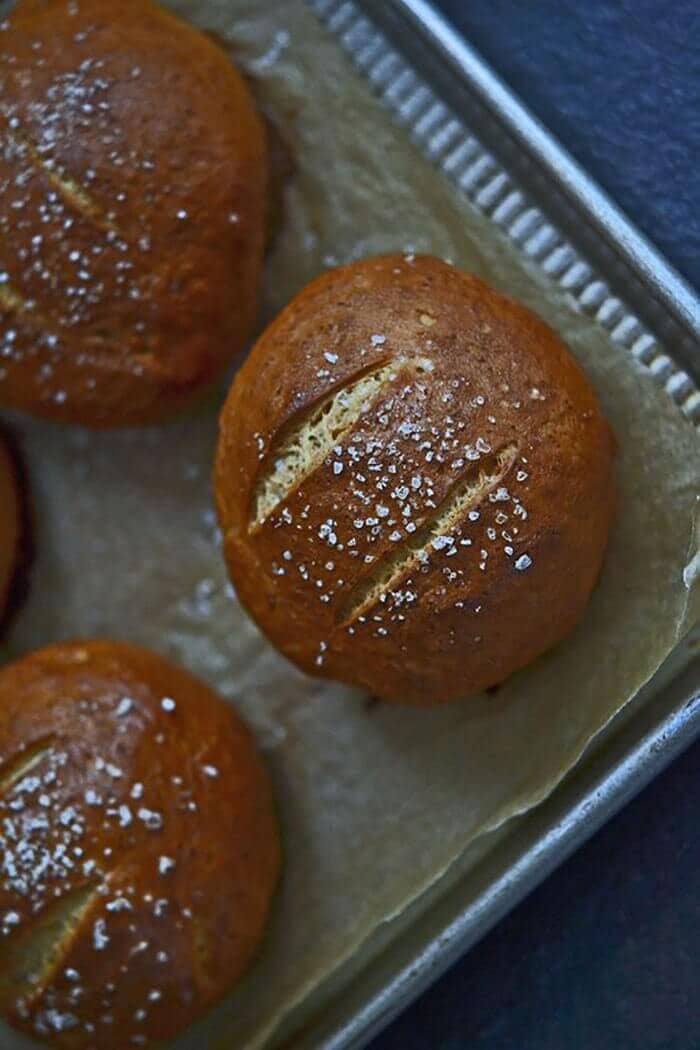 If you had previously tried a pretzel roll prior to having to eat a gluten-free diet, then this type of roll may be at the top of your list of foods you miss eating. Pretzel bread is a fantastic type of bread, but it is probably the most challenging bread to find in gluten-free form. Gluten-free pretzel bread simply doesn't exist in mainstream grocery stores. Thankfully, this gluten-free pretzel bread recipe saves the day for those of you longing for the unmatched taste and texture unique to this bread. Feel free to be excited once again for this exceptional bread.
28. Tender, High-Rising Sandwich Bread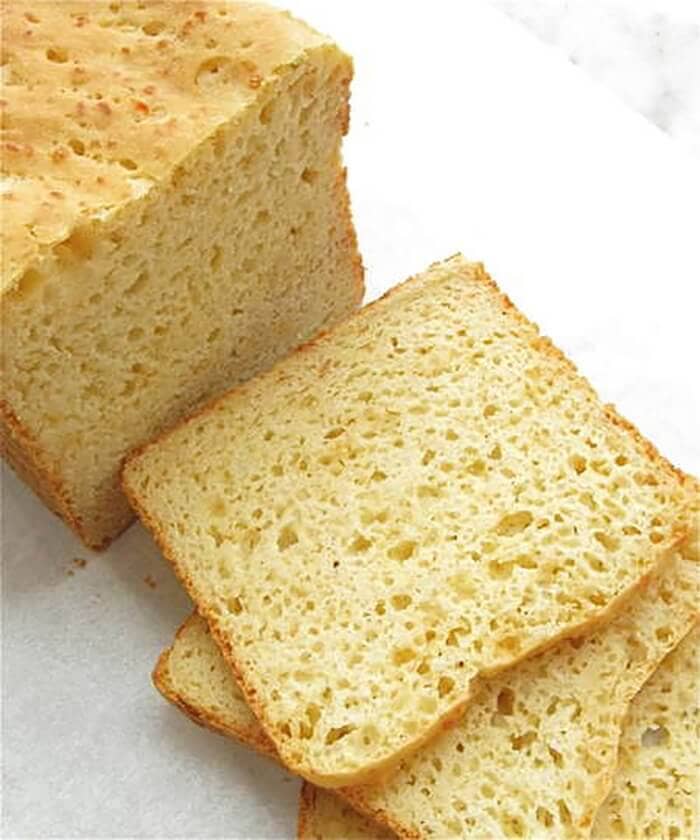 Although several other gluten-free sandwich breads have already been mentioned on this list of the best bread recipes, multiple deserve mention. This high rising gluten-free sandwich bread recipe differs from the other recipes on this list in an obvious way: it rises much higher than the average sandwich bread. This is an especially wonderful characteristic to have in a gluten-free bread, since many are quite small in size. It is nice to be able to enjoy a gluten-free sandwich that is the same size as a regular sandwich. In addition to its size, this sandwich bread also delivers quality flavor.
29. French Bread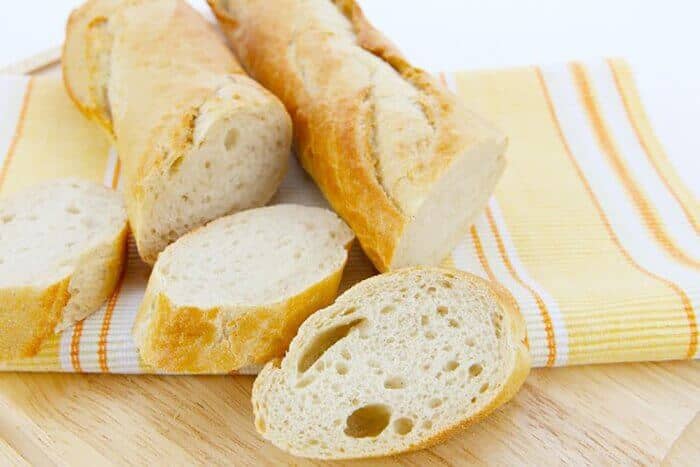 As one of several gluten-free French bread recipes on the best bread recipes list, this bread is another must-try recipe. The crisp crust and medium-soft inside make this gluten-free French bread a favorite, even when compared with regular French bread. White rice flour and tapioca flour are used as the gluten-free flours of choice in this recipe. Along with the gluten-free flours, a unique blend of ingredients are mixed together to result in this individual take on the classic bread. Incredibly, a loaf of this gluten-free French bread is the same visually and in taste as any standard French bread.
30. Gluten-Free Sandwich Bread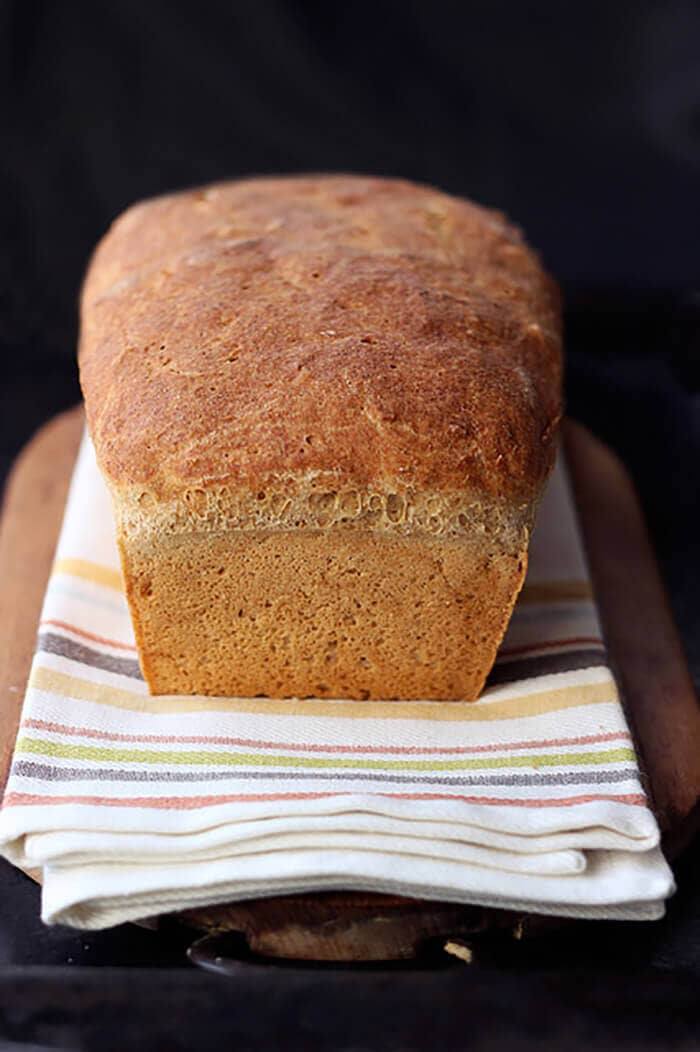 In the review of the best bread recipes, several more sandwich bread recipes deserve to be added to the list. This sandwich bread recipe is another one of the outstanding gluten-free sandwich bread recipes that exist. It is an easy recipe to follow, and it makes a high quality, healthy gluten-free sandwich bread. Its blend of white rice flour, brown rice flour, potato starch, tapioca starch, and nonfat milk powder knit together the strong, sturdy build of each bread slice. The bread is fluffy, does not crumble easily, and makes for an outstanding gluten-free bread to use when making sandwiches.
31. Easy French Bread
This easy version of a gluten-free French bread will allow you to spend minimal time in the kitchen, while producing some incredible bread. The ingredient list is straightforward, and the instructions are also basic. This is one of the less difficult versions of a gluten-free French bread recipe that can be found. Aside from the easy preparation, what makes this version of the bread unique from the others is the dense texture of the loaf. You will want to try this recipe if you are looking for a heavier French bread, which serves as a wonderful gluten-free snack or appetizer.
32. No Rise Yeast Rolls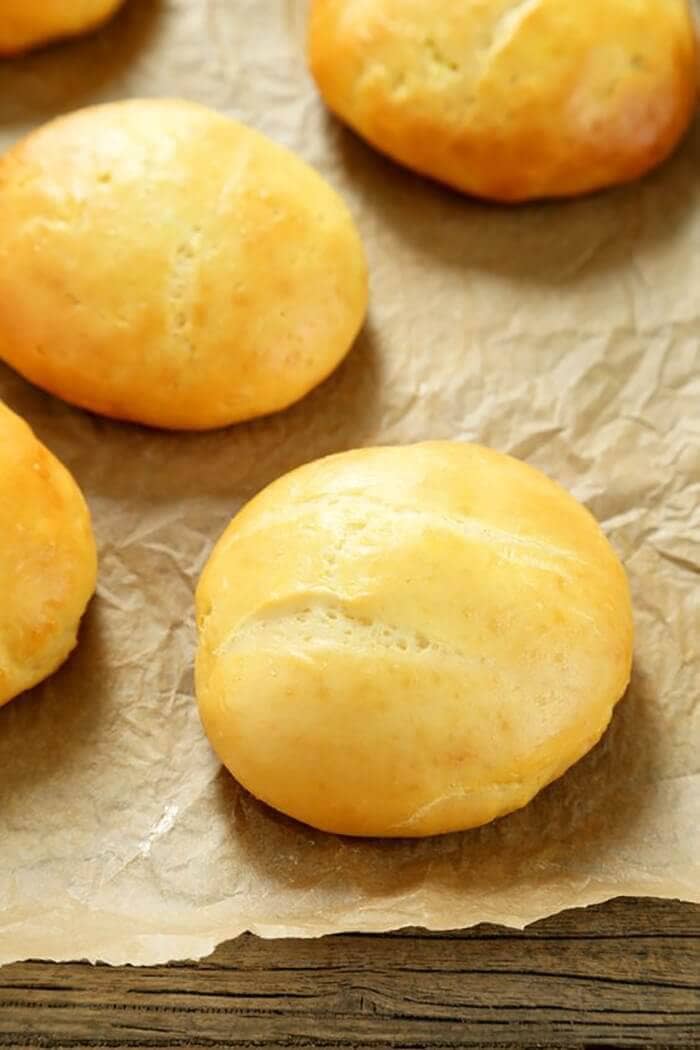 If you like the slightly more unconventional and simple to make dinner roll selections, then you are likely to enjoy this next gluten-free recipe. The no rise gluten-free yeast rolls are less time consuming than a standard, from scratch dinner roll, because there is no time required for the dough to rise. All of the rise happens to these gluten-free rolls as they bake in the oven. The rolls can be made from start to finish in approximately 40 minutes. Among all of the gluten-free breads found on the list, this is one of the more easy-to-make recipes to try.
33. Against the Grain-Style Rolls

For anyone who is a fan of the Against the Grain brand gluten-free rolls, this recipe allows you to make the rolls from scratch at home for a fraction of the cost. The delightfully accurate replica of the favorite pre-made dinner rolls is sure to please. Each batch of the Against the Grain Style rolls is made from six simple ingredients, requires relatively minimal time to prepare, and produces six total rolls. The low cost of the ingredients will allow you to make these rolls at home for much less than what the Against the Grain rolls cost in stores.
34. Coconut Flour Zucchini Bread
With its recipe name giving it the distinction of being "life changing," this gluten-free recipe has some pretty big expectations to meet. What, you might ask, are the ingredients in a "life changing" loaf of bread? The gluten-free bread recipe is comprised of sunflower seeds, flax seeds, rolled oats, chia seeds, and several more healthy ingredients. It is sweetened using maple syrup, or stevia can be used as a sugar alternative. As you can gather from the sample list of ingredients, this bread fits in to a wholesome diet. It is vegan, and high in nutrients, including protein and fiber.
35. Honey Oat Bread
Using only wholesome ingredients, this gluten-free honey oat bread makes a fabulous snack or breakfast. The recipe uses oat flour and rice flour as the gluten-free flours that are the base for the bread. Honey, cinnamon, eggs, and other natural ingredients help complete the dough. This bread idea is an easy recipe that makes a heavy bread. Each slice contains just the right amount of moisture, and does not crumble easily (as gluten-free breads of this type can easily do). The gluten-free honey oat bread stands by itself, and does not require additional toppings to make it the perfect treat.
36. Garlic Breadsticks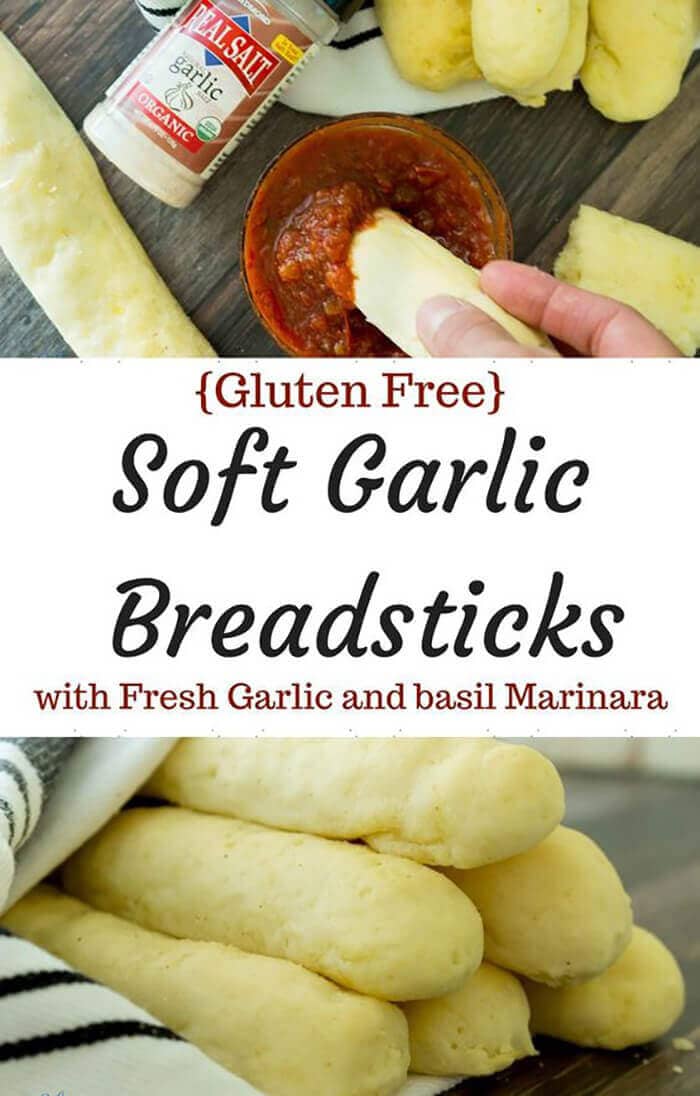 While gluten-free pastas have made huge improvements in taste and texture in the last few years, the gluten-free garlic breadsticks to accompany the pasta have not been as quick to catch up. Store bought gluten-free breadsticks are frozen, expensive, and usually lack the freshly baked taste that is so important to have in a quality breadstick. Next time you crave garlic breadsticks on the side of your spaghetti, try this gluten-free recipe. Each breadstick turns out wonderfully soft, full of pleasantly aromatic garlic flavor. After trying these gluten-free garlic breadsticks one time, you won't go back to buying store bought.
37. Everything Mashed Potato Flatbread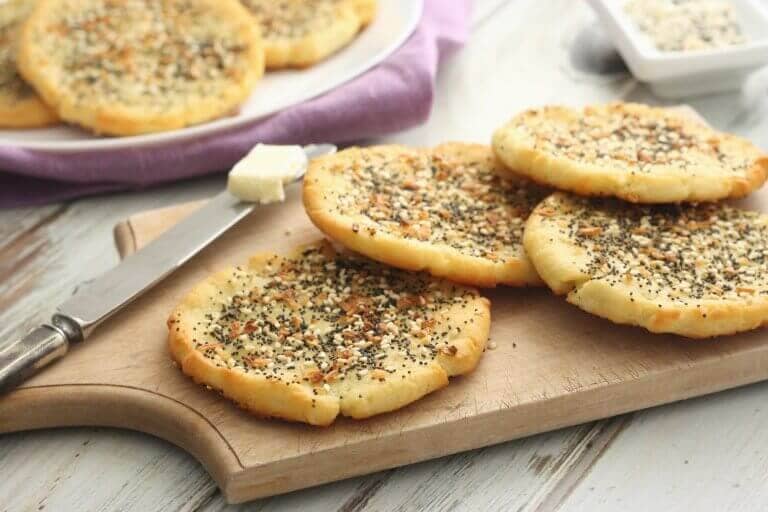 By its name alone, it is easy to tell that the gluten-free everything mashed potato flatbread is an out-of-the-ordinary bread. With prepared mashed potatoes as an ingredient, this flatbread deviates from the conventional to create a tasty and creative bread. This easy recipe also blends rice flour, corn starch, and other ingredients to make the dough. An aromatic blend of garlic, onion, basil, poppy seeds, and sesame seeds creates the topping for each flatbread. Together, the dough and topping create a flavorful flatbread. It stands alone as a bread that can be enjoyed on the side of a favorite meal.
38. Dairy-Free Garlic Parmesan Dinner Rolls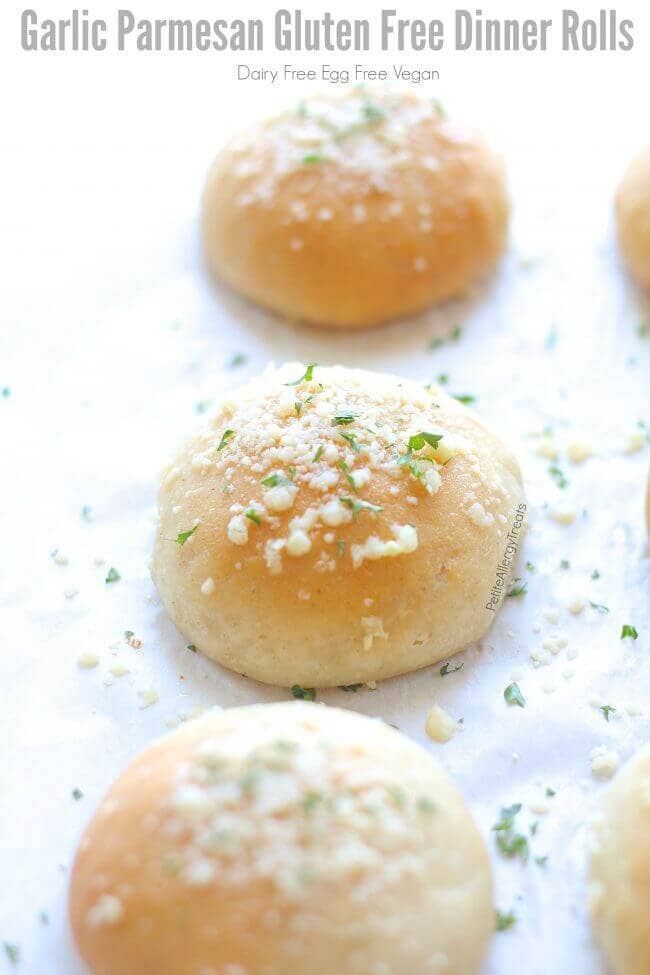 Another not-to-miss gluten-free dinner roll recipe to try is the gluten-free garlic parmesan dinner rolls. These rolls have a superior flavor, exceptional texture, and are allergy friendly. The recipe is gluten-free, dairy-free, vegan, egg free, tree nut free, and soy free. It is a challenge to find so many important qualities in a bread, but this recipe delivers. Not only are these garlic parmesan rolls wonderful when enjoyed alongside gluten-free foods, but they can also be used as hamburger buns. Tip: If you enjoy these gluten-free rolls, make a large batch and freeze the extra rolls for future meal ideas.
39. The Best Whole Grain Bread, Ever (Vegan)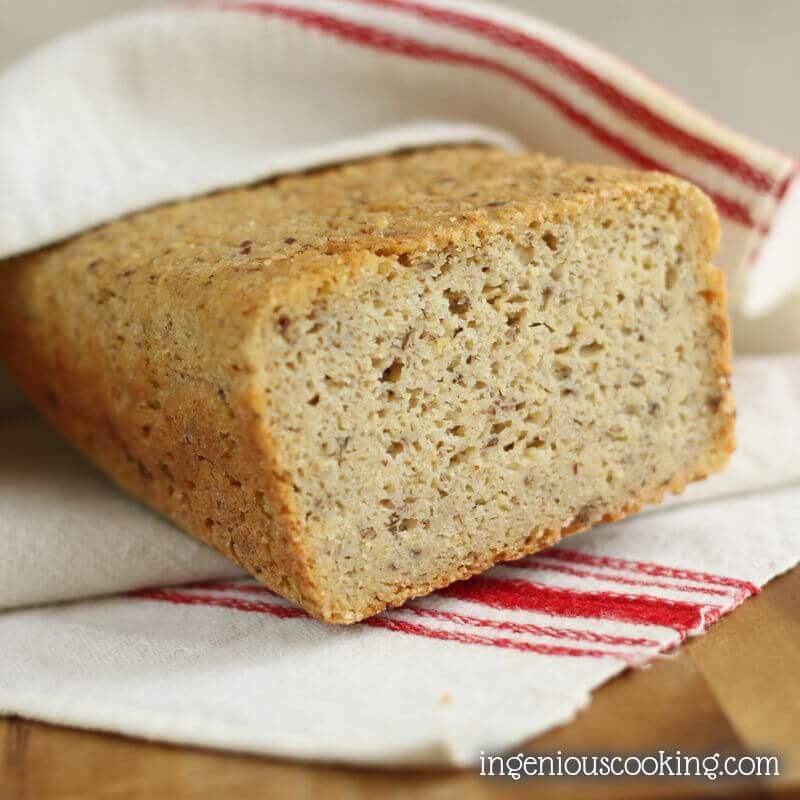 For a classic whole grain bread, this bread idea will certainly satisfy. It is vegan and gluten-free. This bread uses ingredients that are high in fiber, which makes it one of the best gluten-free breads if you are looking for a healthier selection. While this type of bread can be used as a heavier sandwich bread, it is best enjoyed by the slice with your favorite topping. One gluten-free food that can be made with this bread is a hearty french toast. However you choose to use this bread, it is a recipe with which store bought brands cannot compete.
40. Gluten-Free Quinoa + Chia Bread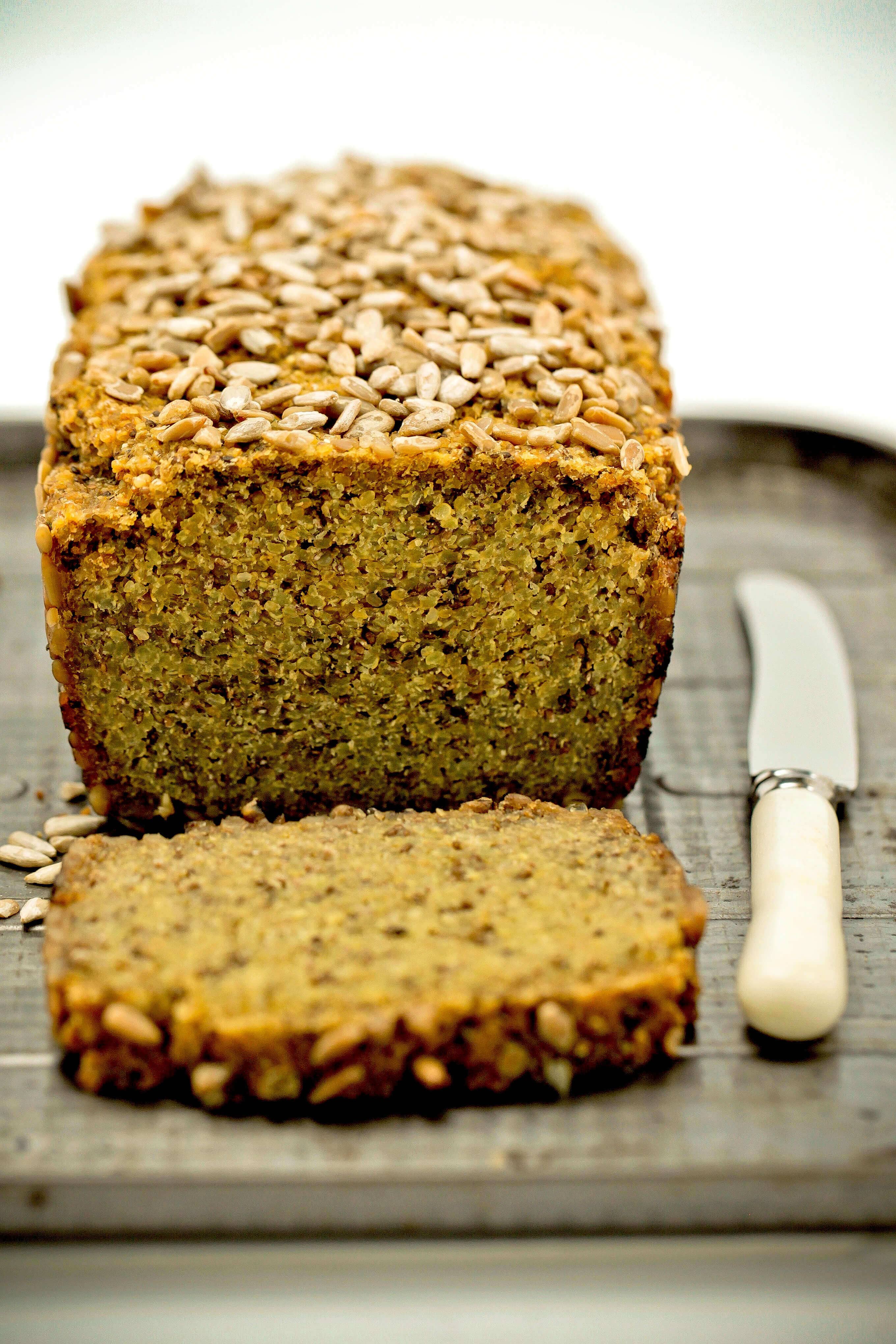 As another healthier gluten-free bread idea, this quinoa + chia bread is a wholesome find. The ingredient list for this recipe is shockingly minimal at only seven ingredients, and contains no flour. The completed loaf of bread is high in nutrients, containing protein and omega-3. Indulge in the rich flavors of this bread by enjoying a slice (or two, or three) as a snack. Cashew butter, almond butter, and even peanut butter make for a decadent topping, while still maintaining the health value of this quinoa + chia bread. The bread can be kept fresh in the fridge for about one week.
41. Brazilian Cheese Bread (Pao de Queijo)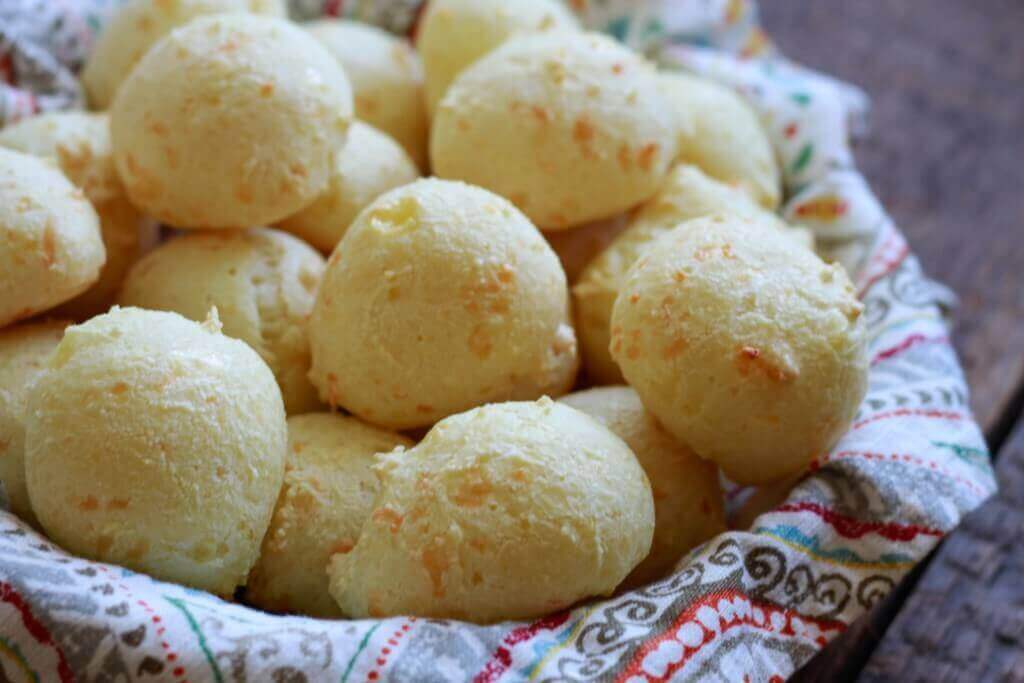 Brazilian cheese bread (also known as pao de queijo) is a popular, small cheesy bread roll from Brazil. These doughy rolls are gluten-free and grain-free, using tapioca flour to form the dough. The cheese of choice for these rolls is parmesan. Alternatively, queso fresco can be used instead of parmesan, giving the bread a wonderfully distinct taste. Herbs and other cheeses can be added as desired. As with most mini cheese rolls, these are perfect to enjoy by themselves, with no added topping. For those who are more adventurous, Brazilian cheese bread can also be used to make mini sandwiches.
42. Gluten-Free Artisan Bread Recipe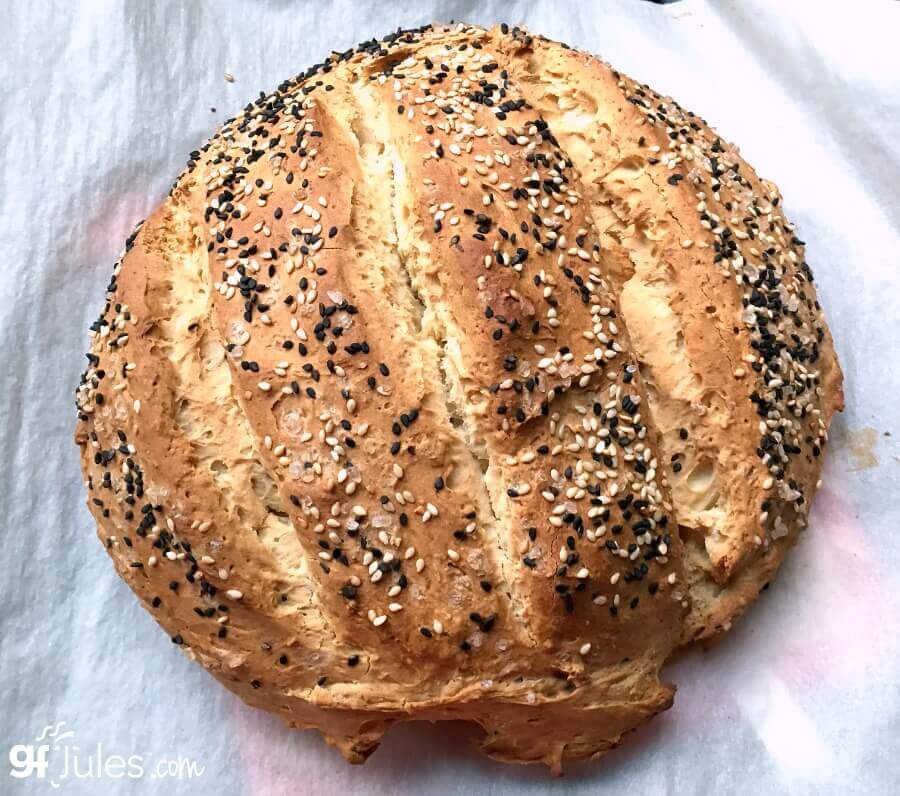 As a bread that is thought to be off-limits for those following a gluten-free lifestyle, freshly baked gluten-free artisan bread is not a common find. If you've been missing the expert craftsmanship of a high quality artisan bread, this recipe proves that you can enjoy this type of bread once again. The recipe is simple to follow, and uses a basic gluten-free all purpose flour to make the dough. Once this incredible bread is baked and ready to eat, there are many gluten-free foods that can be made from this bread, including a gluten-free bread bowl for soup and dips.
43. The Best Gluten-Free Sandwich Bread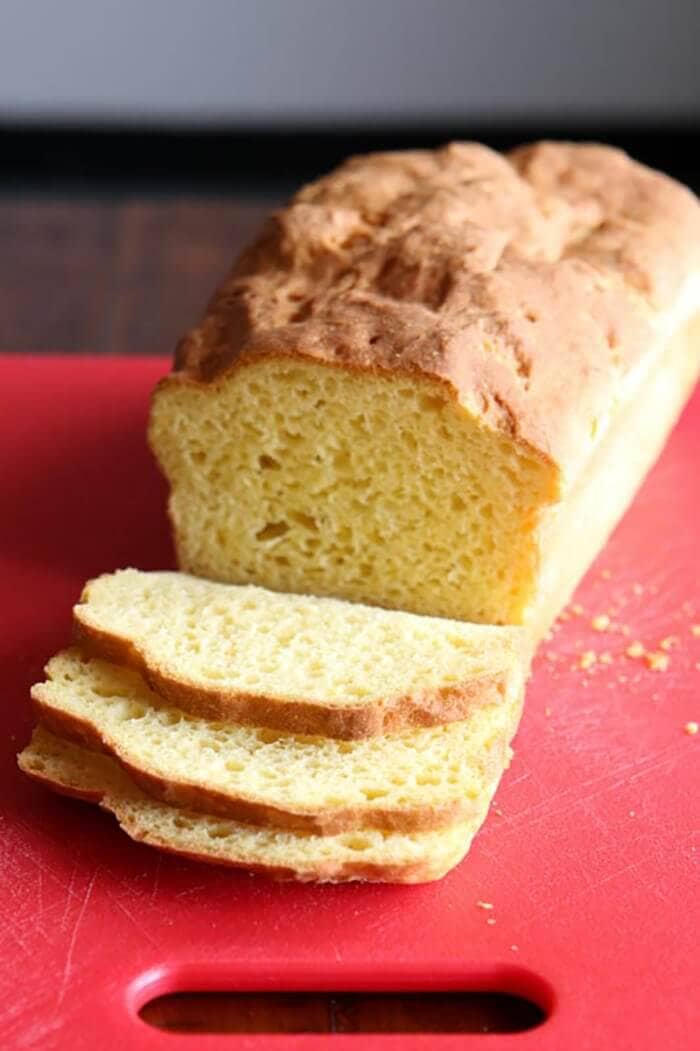 Although this is the last sandwich bread on the list, it is certainly not the least in flavor, texture, or quality. This take on classic sandwich bread is not only gluten-free, but corn-free and dairy-free, so it is perfect for a variety of specialty diets. The recipe blends yeast, xanthan gum, millet flour, and tapioca starch to help create a unique flour blend. This combination skillfully builds soft, stable, and flavorful slices of gluten-free sandwich bread. "The Best Gluten-Free Sandwich Bread" recipe is yet another recipe that proves that gluten-free sandwich bread can be as enjoyable as regular sandwich bread.
44. 6-Ingredient Zucchini Bagels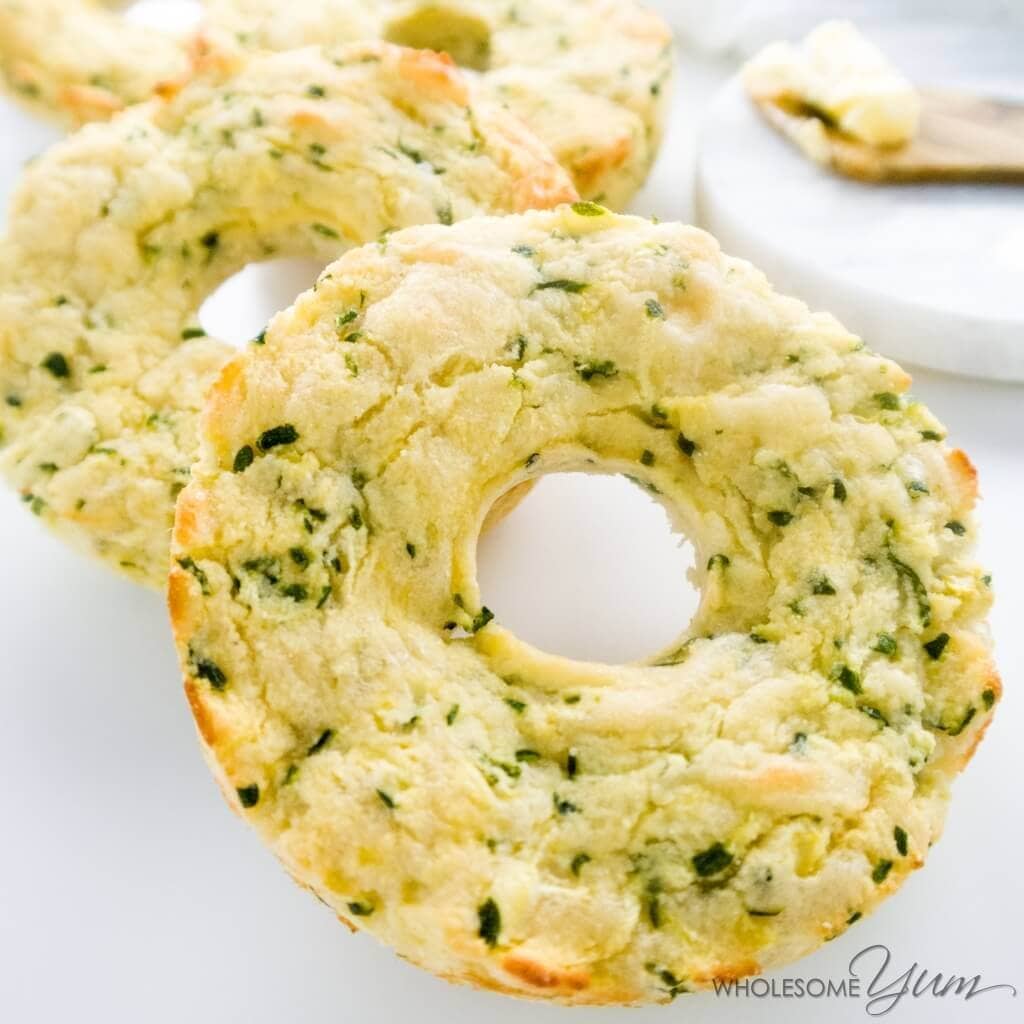 Six simple ingredients (zucchini, coconut flour, mozzarella cheese, eggs, baking powder, and sea salt) make up the fantastic taste and texture of these gluten-free zucchini bagels. A creative twist on the standard bagel, these thin bagel flats are a fabulous gluten-free food find. With the added vitamins and nutrients from the zucchini, these bagels are a healthier alternative to a regular gluten-free bagel. The bagels fit in to a variety of diets, since they are nut-free, grain-free, and low carb. The recipe yields four bagels, and requires minimal prep and baking time. Enjoy these bagels plain, or with cream cheese.
45. Newbie Baguettes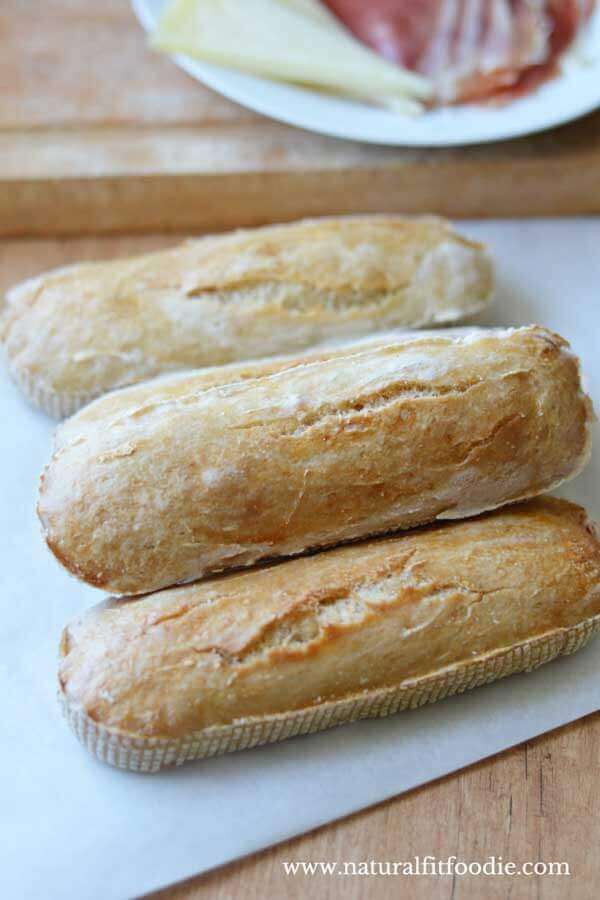 One tough gluten-free food find in the gluten-free bread world are baguettes. If you are able to locate gluten-free baguettes in stores, the cost is usually six or seven times more than a standard baguette. While this recipe makes small baguettes (instead of the traditional long size), the quality of bread is exceptional. Although baguettes are commonly served in slices with butter, this bread makes a wonderful gourmet sandwich. A good baguette is perfect for sandwiches that simply don't work well on regular sandwich bread. Italian sandwiches, muffuletta sandwiches, paninis, and other artisanal sandwich combinations work well with these baguettes.
46. Zucchini Bread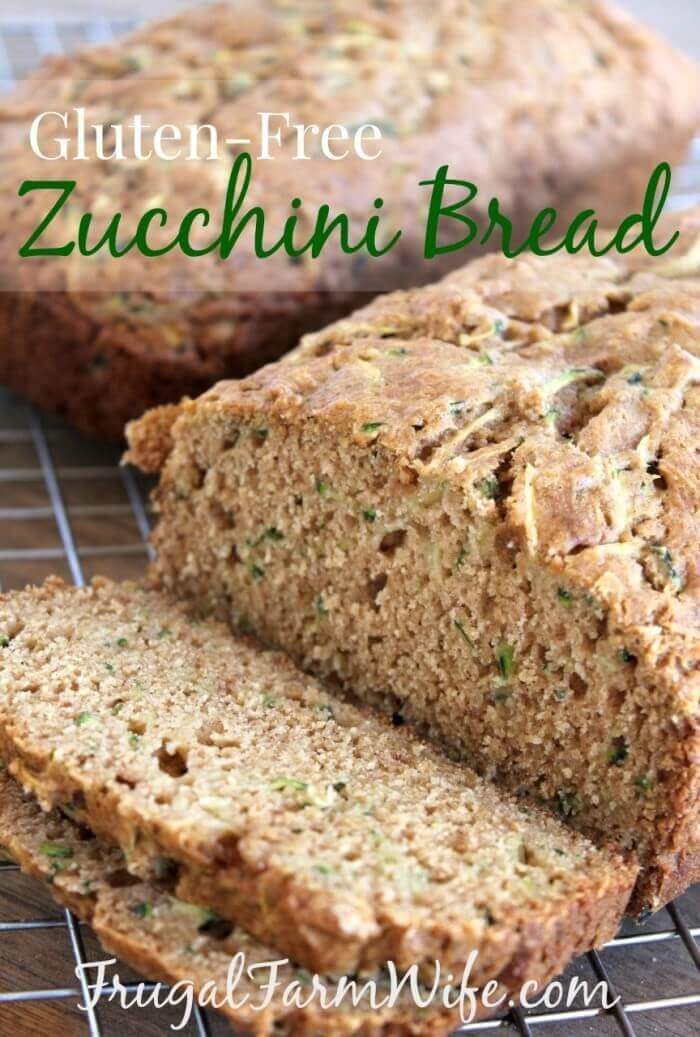 Trying to find another excellent gluten-free zucchini bread recipe? Make this gluten-free zucchini bread recipe the next time you are looking for a hearty, wholesome bread with perfect moisture content. In this recipe, a basic all purpose gluten-free flour is used, along with guar (or xanthan) gum to help create the superb texture. A creative blend of ingredients prove that this is not a boring zucchini bread. Banana, cinnamon, brown sugar, and vanilla give this bread a sweet, decadent flavor profile. Enjoy this bread as a delicious breakfast treat, as an afternoon snack, or even for a healthier dessert option.
47. White Bread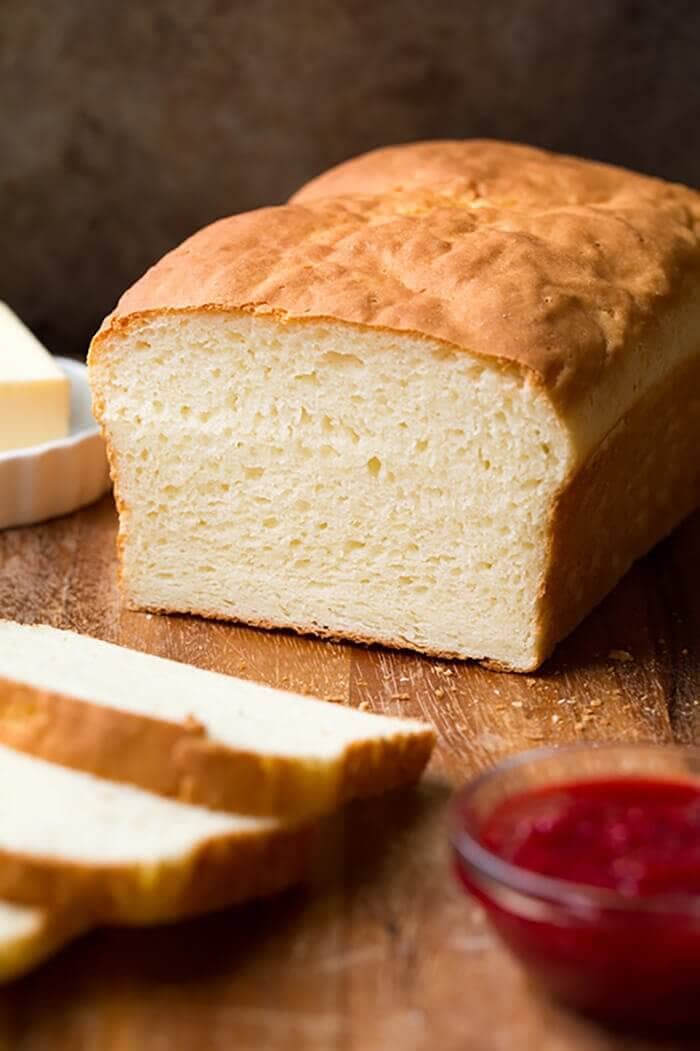 Look no further than this recipe for a high quality, classic, gluten-free white bread. Store bought gluten-free white bread cannot compare with a freshly baked loaf of gluten-free white bread. The ingredient list is a little more lengthy than most gluten-free breads, but well worth the extra care. Tapioca flour, potato starch, cornstarch, xanthan gum, and white rice flour comprise the majority of the dry ingredients. Preparation time is about 20 minutes, and bake time is about 40 minutes. Slices of the gluten-free white bread can be used to make basic sandwiches, gluten-free french toast, gluten-free Thanksgiving stuffing, and more.
48. Challah Bread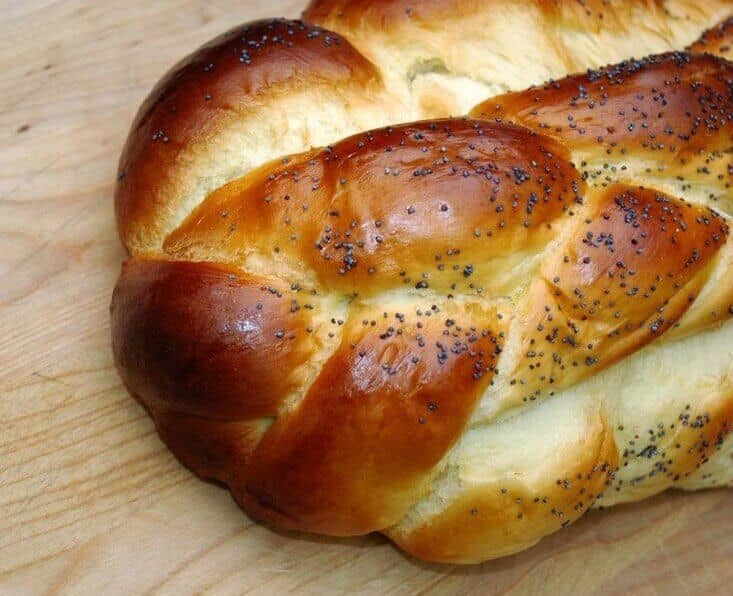 For those who are unfamiliar with this style of bread, challah bread is a braided bread that is typically served during Jewish holidays. It is a glossy, golden, and slightly sweet bread, with layers of soft dough. However, as with many types of specialty breads, finding a gluten-free version of challah bread is a challenge. This is not a bread that can be found in gluten-free form at any grocery store or bakery. If you need to make a gluten-free challah bread, this recipe gets as close as possible in taste, texture, and appearance to traditional challah bread as possible.
49. Pull-Apart Dinner Rolls (Gluten-Free)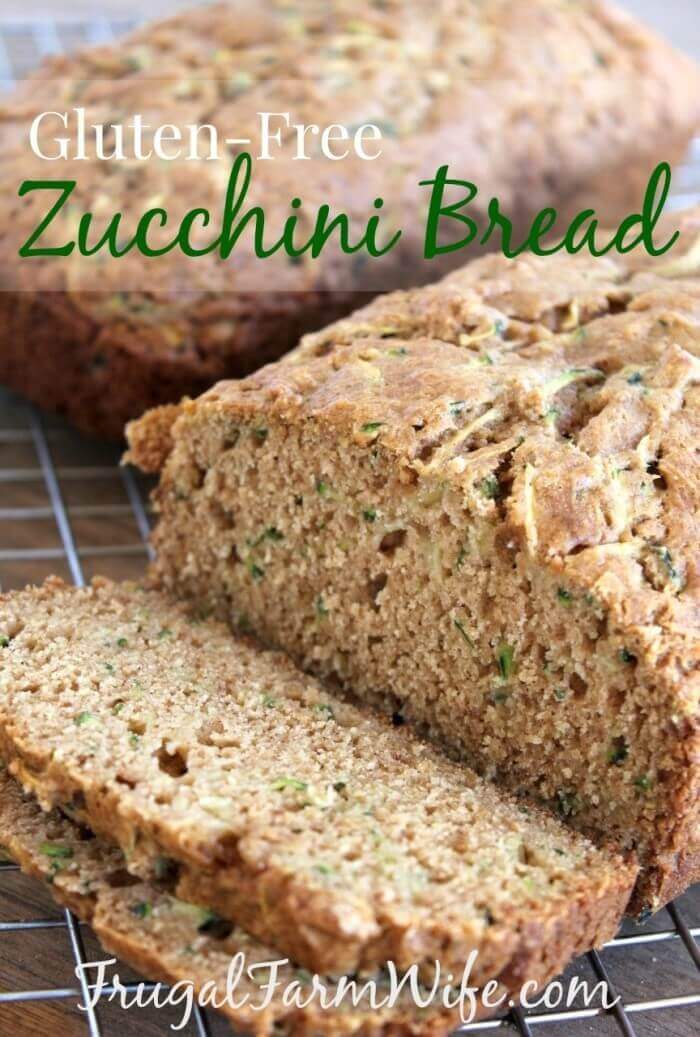 As a staple for many meals, dinner rolls are an essential part of the dinner table spread. When adhering to a gluten-free diet, dinner rolls no longer become an expected part of a meal. Even when going out of the way to find gluten-free dinner rolls, they can be difficult to find. Pre-made rolls can also be expensive, and lack the freshly-baked taste. Thankfully, this recipe is one of the best gluten-free dinner rolls, even among store bought brands. These rolls are also quite simple to make, so there is no fear of spending too much time in the kitchen.
50. Easy No Rise Bagels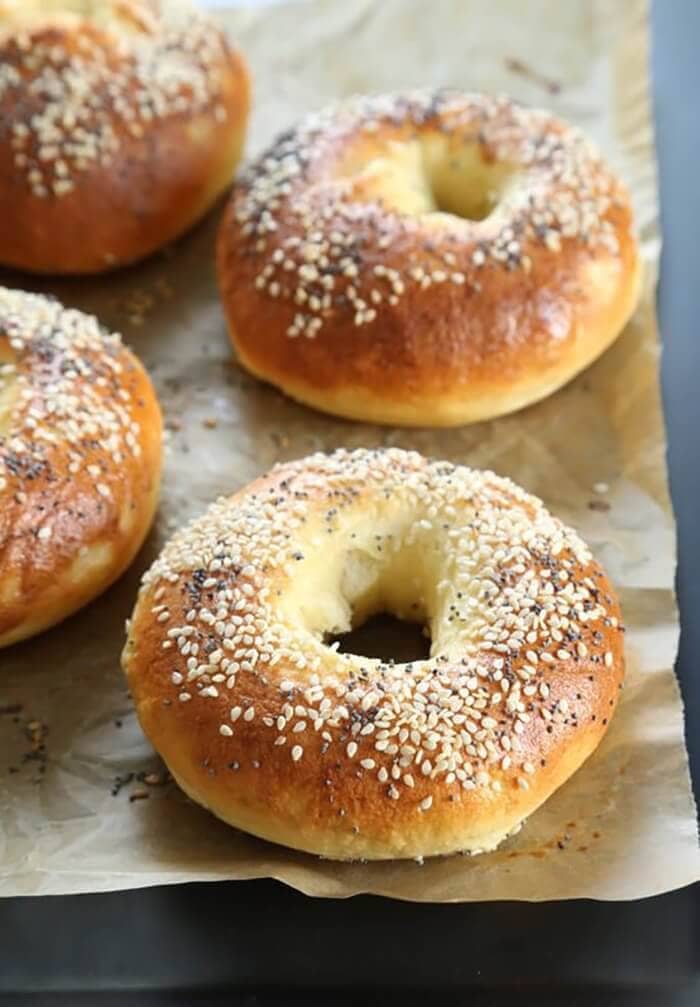 These easy no rise gluten-free bagels are perfect when needed in a hurry. The lack of time required to have the dough rise, and the fast preparation and bake time make for a convenient bagel recipe. Few ingredients are used to create the dough, and forming the bagels does not require much effort either. The standard recipe yields approximately eight full-size bagels. The finished bagels are golden brown, doughy, and very similar to standard bagels. The recipe stands out as one that shows how close gluten-free bread recipes have come to matching the taste and texture of regular bread recipes.
Reading even a small selection of the 50 best gluten-free breads on this list should prove that gluten-free breads can be just as versatile, fluffy, doughy, and delicious as breads that are not gluten-free. The way various gluten-free flours (and other dry ingredients) are combined have improved tremendously in recent years. If you've felt discouraged by the lack of diverse selection of gluten-free breads in stores, these recipes are an exciting way to bring back once loved breads. From bagels, to artisan bread, to an endless number of rolls, the world of gluten-free bread is changing for the better. Have fun welcoming back delicious flavors of breads once thought to be off-limits for a gluten-free lifestyle.