We all want to have a healthy skin that looks flawless. Apart from acne, blemishes and wrinkles there are other skin problems that are even more common, such as irritation, rash and itching. Luckily there are a number of DIY remedies for irritated skin that you can use. In fact, rather than going to your local pharmacist to buy a cream or a product off the shelf, it is better to prepare such concoctions yourself, as it will be much cheaper. Besides you would be aware of the ingredients that you are using, and there is nothing harmful about them for sure since they are essentially natural ingredients. So let us take a look at these DIY remedies for irritated skin, so that next time you suffer from itching, rash or irritation you will know what to do.
Natural DIY remedies for irritated skin:
1. Aloe vera: aloe vera is ideal for all sorts of skin irritation. It is great for sunburns and when one is suffering from swelling too. Its soothing ability to heal the skin from irritation is just great. Aloe vera can be used in various ways to create easy remedies for skin irritation. Many people also rub it directly onto their skin. You can easily break off a leaf from the aloe vera plant and cut it lengthwise. With a knife. Inside the leaf there is some gel-like residue which can then be rubbed directly onto the skin, or used to create different mixtures.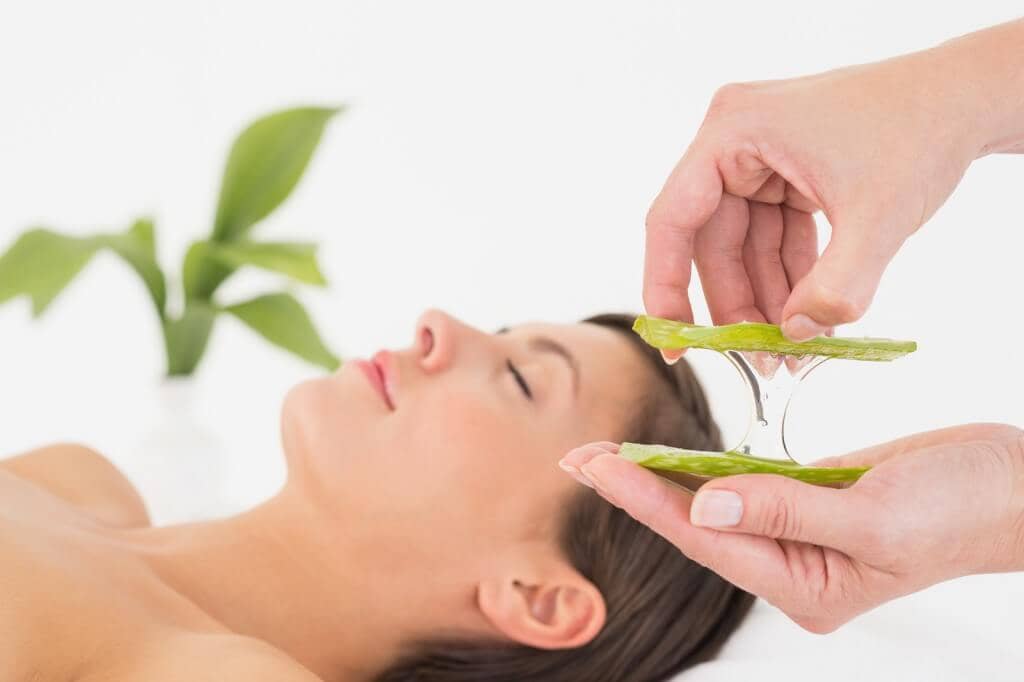 2. Fruit Peels: watermelon rind and banana peel are considered as good ways to soothe skin irritation. The peel can be mixed with water or rubbed directly onto the irritated skin.
3. Oatmeal: avenanthramides are present in oatmeal. These compounds help to fight off skin irritation. Some people simply use it to prepare their bath, especially if the irritation is present all over the skin. Otherwise, a poultice can be made. Simply fill a cup with some water, add organic, uncooked oatmeal, and allow it to sit for a few minutes. Once it has become like a paste you can easily apply it onto the skin.