Have Luscious and Beautiful Hair Naturally with Argan Oil
In this day and age, many of us are looking for natural ways to achieve healthy skin, luscious hair, and fit body. Natural plant food supplements are not enough; in addition, you may need chemical-free natural products for treating your hair, skin, and body.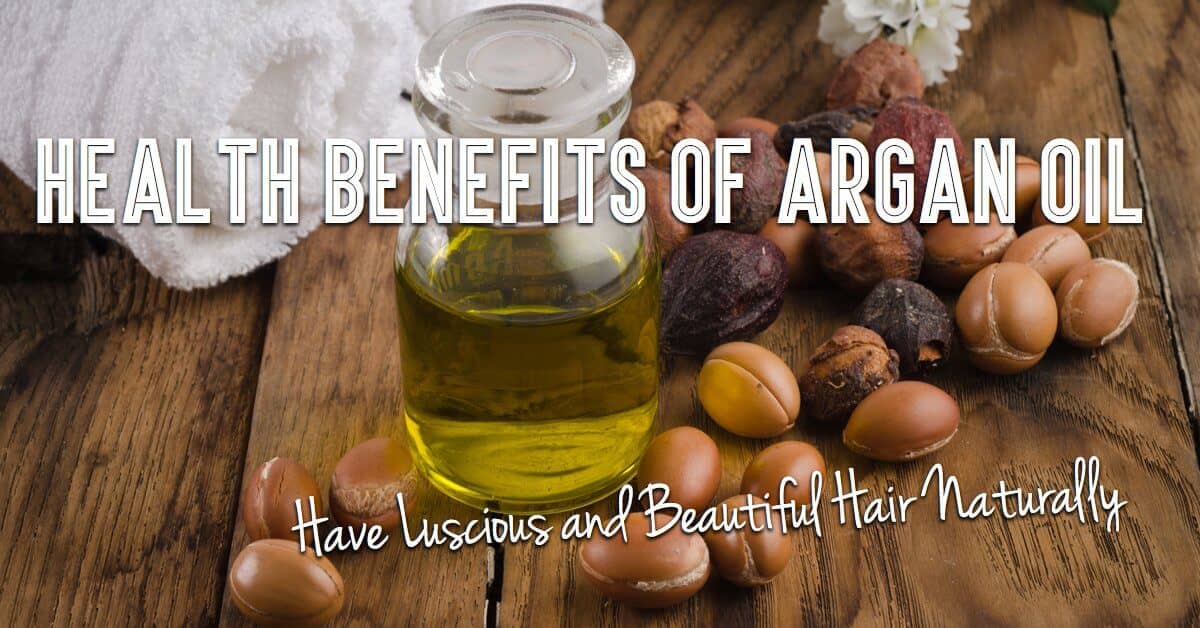 What is argan oil? (Origin, health benefits, and significance)
Argan oil has become quite popular in the past few years. This natural nutty oil is actually in existence for a long time. It seems this oil is a staple of everyday life for the natives of Morocco. This wholesome fruit is very nutritious. People in Morocco use it on salads, on the skin for massage and on hair as a conditioner. It is also widely used for several first aid purposes, including bug bites, skin rashes, and infections.
Inside the little fruit of argan, there is the small nut. These nuts are collected and pressed to extract the argan oil. For generations, Moroccans used these fruits to extract pure argan oil in order to use it as a dietary supplement. Unlike other oil producing trees, argan bushes grow extremely slow. In 1998, thus, UNESCO declared the argan forest in Morocco as a Biosphere.[1]
Argan Oil Uses and Argan Oil Hair Treatment
Due to the richness of the oil, it effectively conditions human hair. This oil also has therapeutic properties as it is rich with both Vitamin A and E. The tocopherol from the vitamin E boosts the cell production and regeneration beautifully. Thus, topical application of the oil improves the texture of human hair.
Argan oil is an effective hair moisturizer for both men and women. The healing power of argan oil is quite amazing too.
The keratin of hair gets nourished wonderfully when argan oil penetrates the hair shafts and follicles. Another important factor that makes this oil very nutritious and effective is its anti-oxidative properties. Because this oil is packed with antioxidants and fatty acids such as the omega-6 fatty acid and linoleic acid, the oil moisturizes the hair wonderfully. That makes it a good treatment for aging, damaged, and color treated hair too. This could be one of the few reasons why argan oil is so healing. Although the price of 100 percent pure argan oil is high, you still can add it to your everyday beauty regimen. The plus point is just a few drops of this nutritious oil will do the wonder. Here is a detailed overview on argan oil uses on hair.
Usages of Argan Oil for Hair
As you already know that argan oil is rich in antioxidants and essential fatty acids, it can be effectively used on your hair directly. When you apply the oil directly onto your scalp, it penetrates through the pores of your hair and nourishes your hair. Regular use of argan oil for hair will help you in minimizing the frizz, split-ends, and roughness of the hair in a natural way. Pure argan oil hair treatment is a good option to treat damaged hair. This product is also great on the color treated hair. The vitamin and fatty acid supplements from the oil will naturally heal the damage caused on your hair due to harsh coloring agents.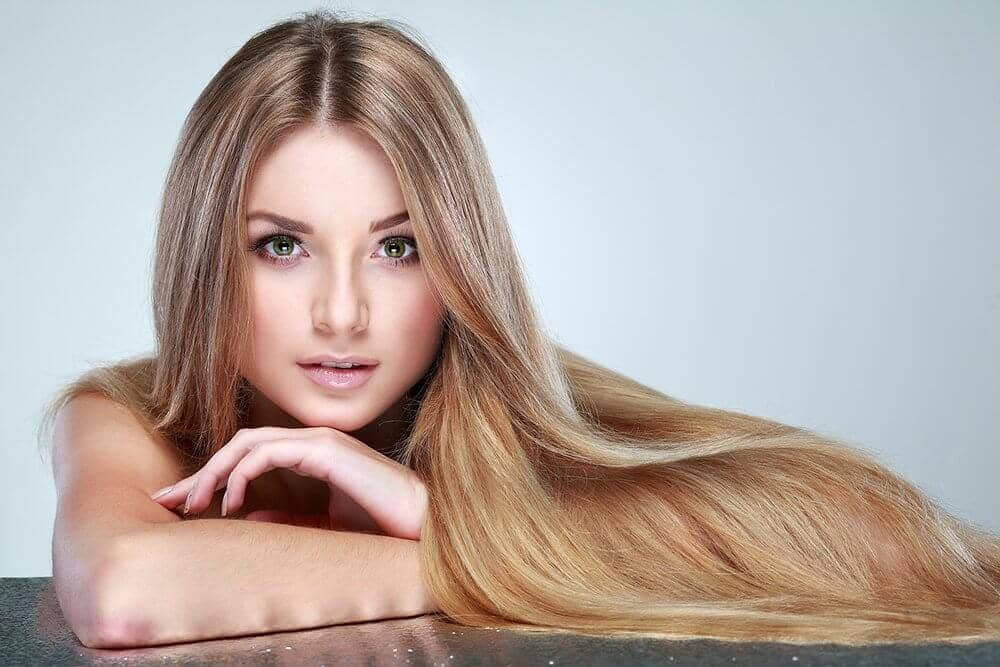 After Bath hair Conditioner
After taking the shower, you can use a few drops of this oil on your hair as a live-on conditioner. Use it when your hair is still wet for the best results. The hydrating and moisturizing properties of this oil will work wonderfully on your skin and hair. It is a great product for those who regularly style their hair using a curl or straight iron.
Hair Styling Product
Instead of using those high chemical hair styling products, use this natural oil to style your hair every day. Hair styling products often contain harsh chemicals that affect the natural shine of the hair. Repetitive usage of chemicals on hair will damage hair shafts and the keratin protein naturally found in human hair. However, this oil works as a magic on your hair. It effectively improves your hair's texture by minimizing frizz and creating shine. Only a few drops of argan oil will last the whole day and leave your hair looking great.
Healing Argan Oil Hair Treatment
If your hair is dry and lifeless, then use this oil to massage your scalp. You can also leave it overnight for the best results. Hot oil treatment is an effective solution for nourishing dry and damaged hair. Argan oil has positive results in making damaged hair soft, shiny, and hydrated.
Follicle and shaft Softener
This oil is also great for making your hair feel softer. You can use a few drops of this oil to massage into your scalp whenever necessary. This oil is also an effective solution for the overnight nourishment of your hair follicle and shaft.
As a Treatment Oil for Dry Scalp
As this oil is a great hair moisturizer, you can use it as your hair treatment oil too. Using this on your scalp will nourish your hair and reduce dry scalp. Argan oil can be directly applied to your scalp. You can also use it as the warm oil for the best positive results. Warm about 4-10 drops of argan oil by rubbing between your palms. Apply the oil onto your scalp and massage well. You can apply some oil on your hair too. Now place a shower cap and leave the oil on your hair a few hours before shampoo. You can also leave it overnight if you have dandruff or dry scalp. Do this treatment twice per week to get rid of dandruff.
With your hair treatment shampoo and conditioner
Use a few drops of argan oil with your shampoo and conditioner and you will see moisturizing effects on your hair. Just add a drop or two to your shampoo and conditioner before using these on your hair while showering.
As a Safeguard Heat Styling Product
Before using the blow dryer or a styling iron on your hair, use this oil as a safeguard heat styling product. The rich oil protects your hair from high heat and damages due to heat styling. Also, it provides your hair natural nourishment with lush locks and healthy shine.
Promotes Hair Growth
For many reasons, a number of people face hair fall issues today. Argan oil has scientifically proven to be a good product for hair re-growth and cell regeneration. Make sure to treat your hair with argan oil massage once a week for better hair growth and rejuvenation. It also improves your hair texture, thickness and length.
Recommended Products for Hair: Argan oil rich shampoo and conditioner
Because the health benefits of argan oil are now gaining increasing popularity in the market, many popular skin care and hair care companies are introducing products with argan oil. You will find everything from skincare moisturizers to hair conditioners with this type of oil. If you are interested to add this oil to your daily skin and hair care routine, then using the purest form of argan oil is highly recommended. Besides that, you can choose some good argan oil shampoo, conditioners, and hair wash too. Argan oil rich products are gentle on hair and offer tremendous results only after a few usages. Here are some recommended argan oil products for hair.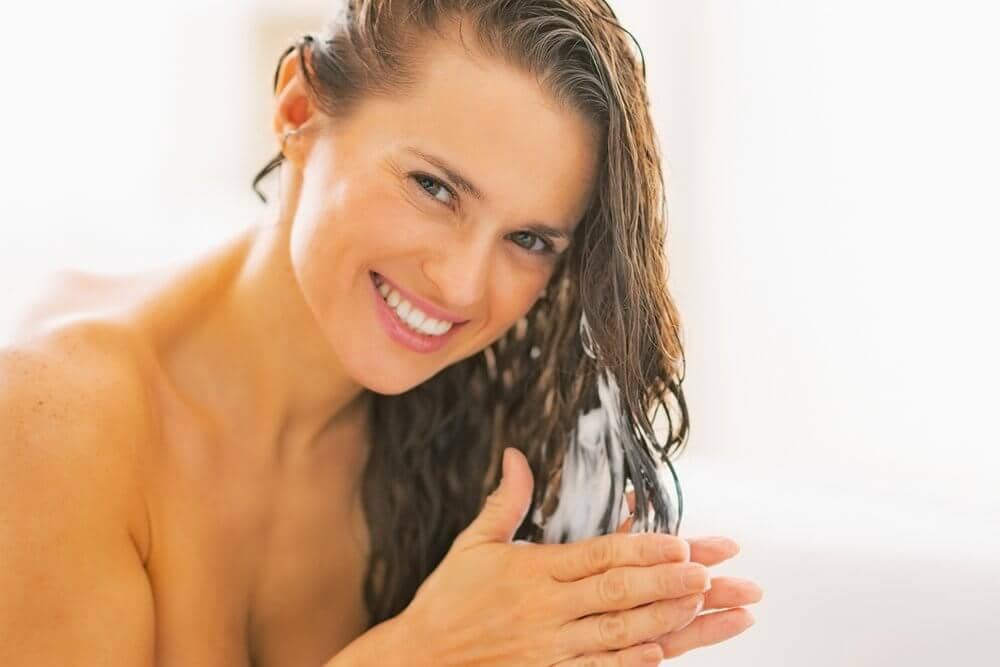 InstaNatural Organic Argan Oil, 4 Fluid Ounce
Absorbs instantly without leaving an oily film on your face or hair
Leaves your Face, Skin & Hair feeling smooth & silky
100% money back guarantee
Your skin and hair will be instantly nourished and revitalized
InstaNatural is well-known for offering pure and certified organic skincare and hair care products. This product from InstaNatural is pure argan oil, which can be effectively used on skin and hair. This product contains 100 percent organic argan oil with no additives or chemicals. This fragrance free product can be directly used on your skin or hair. Here is a detailed product description.
This fast absorbing product gives your skin and hair an instant glow. Use it daily for silky hair and glowing skin. The product manufacturer also offers a lifetime money back guarantee on this product. If you are not happy with the results, then InstaNatural will get you the full refund for this product. Use this Argan Oil as a skin healer too. This oil works wonderfully in giving soothing effects on inflamed skin. Dry skin, damaged hair, and cracked heels can be effectively treated with this product too.
Get that rejuvenated and youthful look by adding this product to your daily beauty regime. This product is free from harsh chemicals, additives, preservatives and fragrance. You can use this oil for all types of beauty benefits on your body. This oil is available in 4 oz fluid size.
Agadir Argan Oil Daily Shampoo and Conditioner Set
Sulfate Free
Anti color fade for long, lasting hair color
Conditions, smoothes, shines
Ideal for use on all hair types
Instead of using a sulfate-rich shampoo on your hair, use this argan oil rich shampoo for good and beautiful hair. This product from Agadir brand is available in a combo money saver deal with Agadir Argan Oil Daily Shampoo + Conditioner set, each of 12.4oz or 366ml. This hair care product is not tested on animals. The brand claims that their shampoo and conditioner is alcohol and cruelty-free.
This daily moisturizing shampoo and conditioner is sulfate and paraben free. Thus, this shampoo is gentle on hair and very gentle on damaged and color treated hair. This gentle shampoo is a great cleanser for those with dry scalp too. It contains pure Moroccan argan oil, which provides deep conditioning to your hair. The shampoo also has color preserving formula that will keep your hair looking shiny and frizz-free. This product is great for daily usage. You will see changes in your hair texture and shine only after a few usages. The product has a sweet aroma, which will leave your hair smell really good.
Argan Oil Shampoo (Sulfate Free)
100% pure argan oil of the highest quality and purity
Sulfate free
100% money back guarantee
No artificial fragrance, color, additives, or impurities
Made in the USA
Make your hair look great and shiny with this sulfate free shampoo. This argan oil rich shampoo is hypoallergenic in nature. The product contains 100% pure argan oil, which will leave your hair soft, shiny, and healthy. The gentle cleansing formula of this shampoo is great for all hair type, including damages and color treated hair. The product manufacturer claims to include the highest quality of argan oil in its composition.
In addition to argan oil, the shampoo contains other beneficial ingredients such as peach kernel oil, camellia seed oil, almond oil, avocado oil, and botanical keratin, and jojoba oil. This gentle cleansing formula doesn't contain any artificial additives, color, fragrance, or chemicals. This pure plant product based shampoo is rich in essential vitamins, which nourishes and improves hair condition. Active ingredients like camellia oil nourish and improve the scalp condition, while botanic keratin increases the hair strength. Argan oil helps to replenish the natural moisture in your hair. This ingredient is also an excellent moisturizer for all hair types. Essential fatty acids and proteins will make your hair look beautiful and healthy. Use this shampoo daily to get rid of that frizzy, unmanageable hair naturally. The organic vanilla in the product gives this shampoo a sweet and pleasant smell. Find this product in all major retail stores and online stores.
Conclusion
Argan oil is truly a good and effective solution for damaged and frizzy hair. Because of its nutritive and nourishing properties, this product can condition your hair easily. Essential fatty acids, antioxidants, and vitamins in this oil promote hair growth, keratin rejuvenation, and cell production for better and softer hair. Even if you have healthy hair, you can use argan oil on your hair to maintain and refresh it. As this product is completely natural, you can use it directly on your hair and scalp without worrying. This is after all, the perfect leave-in conditioner and deep-conditioning agent for any type of hair. Including pure argan oil to your daily beauty regime will surely benefit you. You will eventually see a visible difference after using the product regularly. Ditch that sulfate and paraben rich shampoo today and switch to a hair cleansing product rich with this natural oil. Treat your dry and unmanaged hair with argan oil for visible positive results in a few days.