3 Must-Try Healthy Recipes For Two
One is such a lonely number! Spice up your love life by preparing these healthy recipes for two. All three meals featured are easy to prepare, and jam-packed of vitamins and nutrition. What's more, you can source the ingredients needed to make these dishes at your local store. So, what are you waiting for? Get cooking.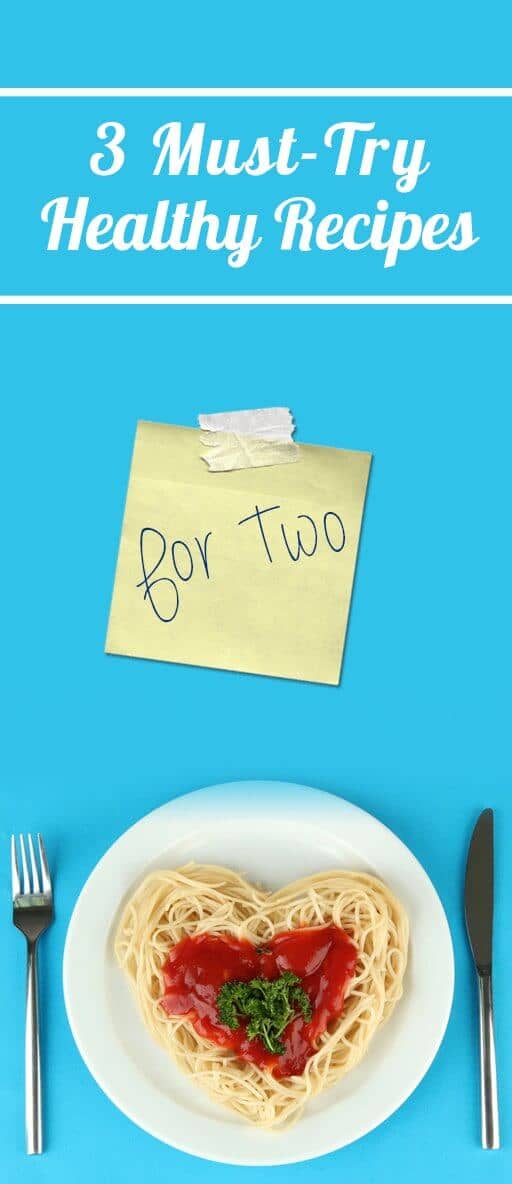 Pasta with tomato sauce
Although pasta with tomato sauce isn't the most exotic of meals, you can spice it up with some chopped onion, plenty of cheese, and a little bit of sour cream. This is one of the best healthy recipes for two out there because it's so simple to prepare – in fact you can cook and serve the entire meal in less than an hour. How does that sound? Good? Great! Let's go!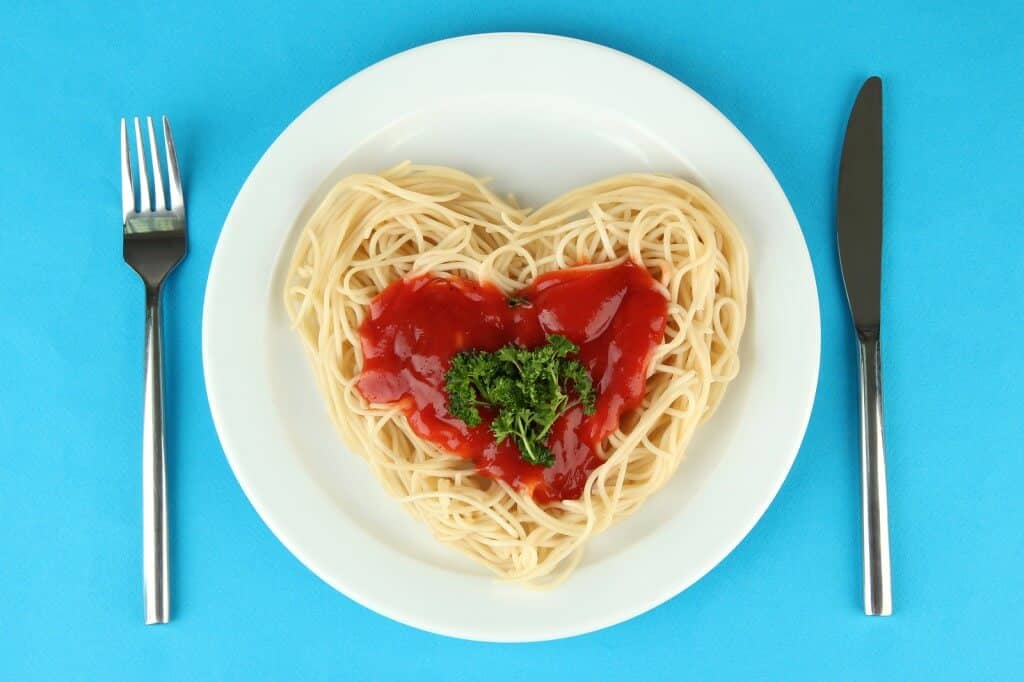 To create your delicious pasta dish, you are going to need one pound of dry ziti pasta, a chopped onion, one pound of lean ground beef (as always, organic is better!), a jar of spaghetti sauce, a cup of sour cream, six slices of cheese (low-fat of course!), and two tablespoons of grated Parmesan cheese.

You'll need to bring a pot of water to the boil before adding in your ziti pasta and cooking for around eight minutes. Don't forget to drain! Next, place your chopped onion and ground beef into a large skillet and cook over a medium heat. When the time is ready (and you'll know when!), add in your spaghetti sauce, and allow to simmer for a further fifteen minutes. Once you're waiting, preheat your oven to around 175 degrees Celsius, and butter a small baking dish. Layer ziti, cheese, sour cream, sauce, more ziti, more cheese, and the remaining sauce into the baking dish. This might take a little while if you are trying to make it perfect. Sprinkle some Parmesan cheese as a finishing touch. Bake for around half an hour in your oven, making sure all the cheese has melted and is a lovely golden brown in color. Serve to your loved one! 

Grilled chicken with vegetables
Yes, I know what you are thinking – it's just grilled chicken, right? What could be less exciting than that? Well, you couldn't be more wrong. This is one of the best healthy recipes for two because it's low in fat and jam-packed with protein – great if you are trying to increase lean muscle mass or lose body fat. What's even better is that this recipe includes an Italian dressing to make everything taste just that little bit more delicious. Here's how you do it…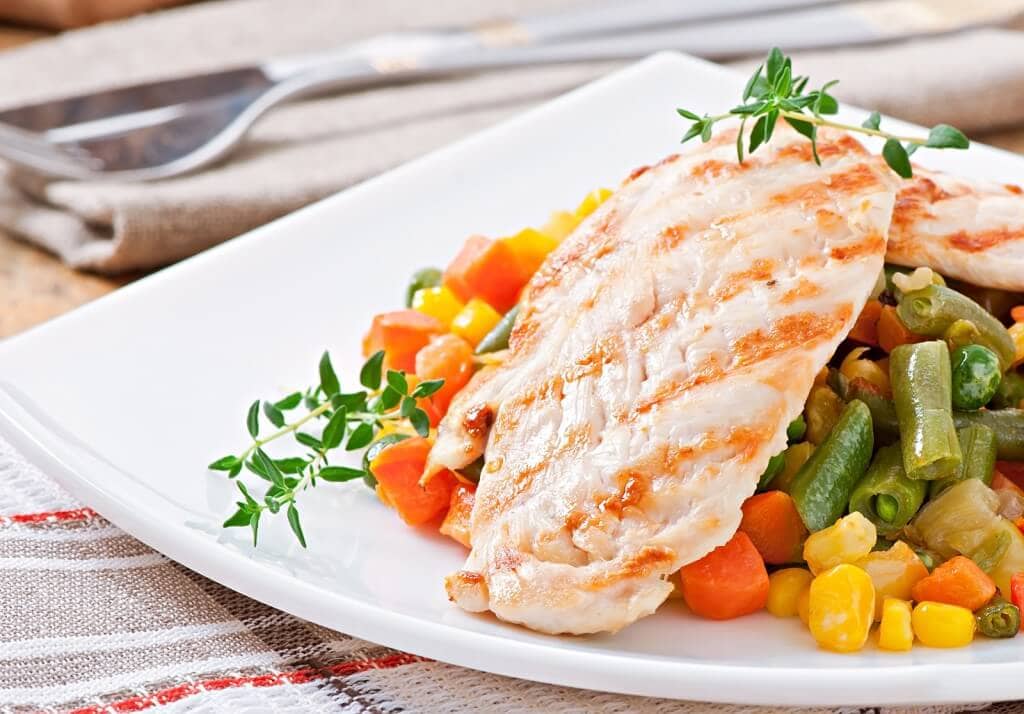 You'll need four boneless and skinless chicken breasts – you can source these from your local supermarket or farmer's market. You'll also need one red pepper, one green pepper (organic please!), and one zucchini. For extra taste, you'll need some fat-free Italian dressing, which will be used to bring this traditional chicken dish to life. 

Wash the chicken breasts and place them in a plastic bag. Add your Italian dressing and then seal the bag up. Let this marinate for around 10 minutes and in the mean time cut your peppers and zucchini into large chunks. If you have any Italian dressing left, pour a little bit over the vegetables and place the mixture into another plastic bag. Grill your chicken and vegetables, making sure you turn the chicken breasts over halfway through so that they are cooked on both sides. Once you're done, let the chicken cool before serving alongside your vegetables.

Fruit salad
Want to compliment these healthy recipes for two with the perfect pudding? Look no further than the traditional fruit salad – this culinary classic is mouth-watering and easy to prepare. Just peel and get rid of any pips from four tangerines, two ruby grapefruits, one regular grapefruit, and a handful of grapes. You'll also need two tablespoons of extra-virgin olive oil, and two tablespoons of lime juice.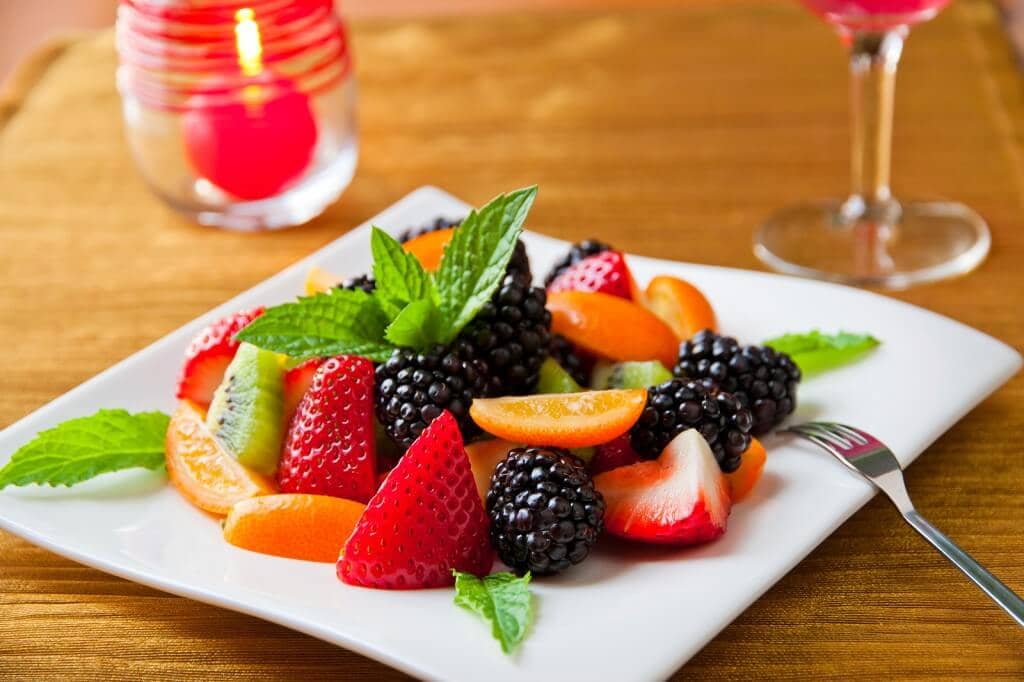 Mix all your fruits into a large bowl with the lime juice and allow to marinate for around ten minutes. Next, add your olive oil and allow it to soak into the rest of the mixture for a further ten minutes. Once you're done, serve to the special someone in your life. To make things more interesting, add a touch of vinegar to your fruit salad for taste, or small chunks of low-fat cheese (but don't go overboard!).