Wondering how to lose 10+ pound in 7 days? Perhaps you need to get in shape for a big upcoming event, like a wedding or high school reunion. Yet, you don't know how you are going to achieve such rapid weight loss. Fortunately, you can use the 9 easy strategies covered here, as a guide to drop those extra pounds and look your best.
3 Vital Steps For Rapid Weight Loss
When trying to figure out how to lose 10+ pounds in 7 days, you first need to make 3 radical changes. This probably isn't news to you, as to make such a dramatic shift in your weight in such a short time, you must make sweeping modifications. Consider that a pound of fat holds an incredible 3,500 calories, and you'll start to realize that you have your work cut out for you. Fortunately, by following these 3 straightforward steps you can jump start the process, to truly achieve your weight loss goal in only a week.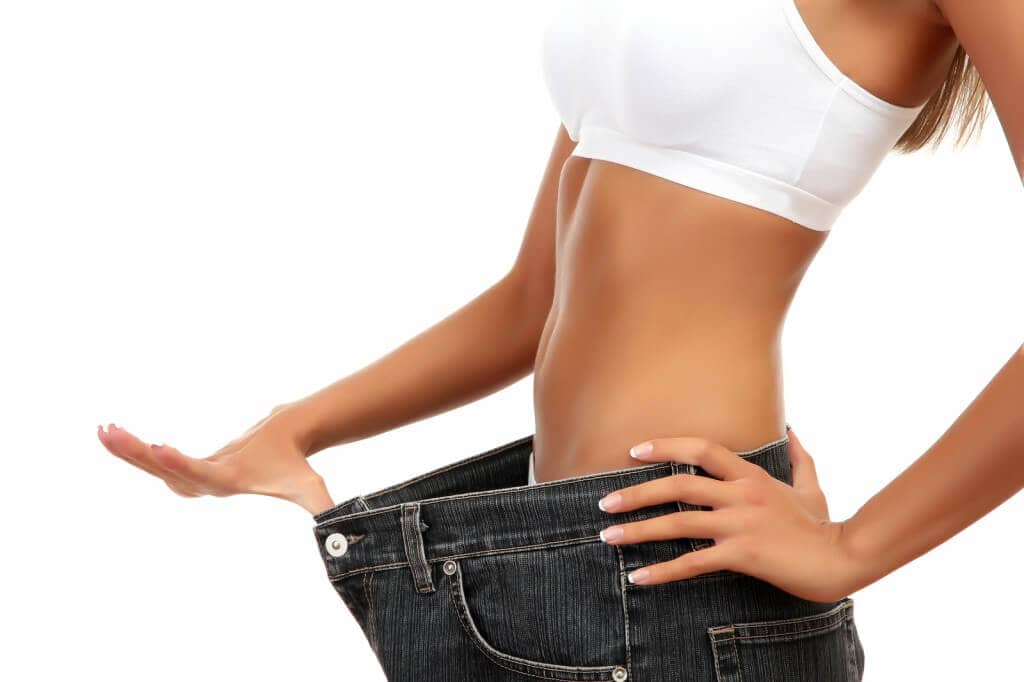 Step 1
It's doubtless not a shock that what you eat is important as how much, because different types of food affect your body differently. How so? Simple carbohydrates and sugars are doubly bad when trying to drop excess pounds, because they cause insulin to be released. It is insulin's job to sweep extra sugar out of your bloodstream, in order to keep your blood glucose within the correct range (and not too high).
While this is helpful for preventing a whole host of problems, unfortunately insulin does this in large part by sweeping the excess sugar into your fat cells. To make matters worse, your abdominal fat cells are highly insulin sensitive – which is why it is so easy to put on weight around your midsection. In addition, insulin sends a signal to your body to slow down burning of the fat already on your frame. So, all told, insulin ramps up the conversion of calories in your diet to fat, while at the same time slowing down the burning of your existing fat stores!
All of this means that if you are to lose weight, you must avoid simple carbohydrates and sugars at all costs. Remember, it is not just about their caloric content, but how they impact your body's systems as well.
Step 2
The second step is to create a calorie deficit in your diet, which is vital if you are to lose weight. However, it is important that you don't go below 1200 calories a day, which is considered the minimum safe amount to eat daily. Also, it is a good idea to take a quality multivitamin, as this will help keep you healthy and can even lower cravings. How? Sometimes, deficiencies in vital nutrients or minerals will cause you to crave foods that contain them, which is your body's way of letting you know that it is in desperate need of these substances.
To create a calorie deficit, use an online calculator to get your basal metabolic rate (BMR), which will tell you how many calories you burn for your size, weight and activity level. Then, eat 500 calories less than this figure, to create a calorie deficit in your diet.
Step 3
While you may be incredulous, many so-called hunger pangs are actually thirst instead. Though this isn't always the case, more times than not you are actually thirsty when you go to the kitchen in search of food. There are two ways to tell if you are truly hungry.
First, drink a full glass of water and then wait 20 minutes – if you still feel hungry then it is time to eat. Second, think about the foods that sound good to you. Do they all have high water content? If so, you are likely in need of a drink, NOT a snack. Not only will staying hydrated help you lose weight as you flush toxins out of your system and lower your salt levels (which cause you to retain weight adding water), but it can help you to avoid eating calories that you don't need as well.