Whether the water you drink is acidic or alkaline depends mainly with the source. Natural water sourced from a spring is most likely acidic in nature and this applies equally for the water running out of the tap, even after municipal treatment. But what exactly is meant by the pH level of water and are the alkaline water benefits worth all the hype? We will deal with that shortly…
The Health Benefits of Alkaline Water
Alkaline water has many health benefits though research in this area is ongoing. There is widespread anecdotal evidence that taking alkaline water is good for your body. But some of the benefits have also been proven scientifically and current research may add even more clarity to this rapidly expanding area of health and nutrition.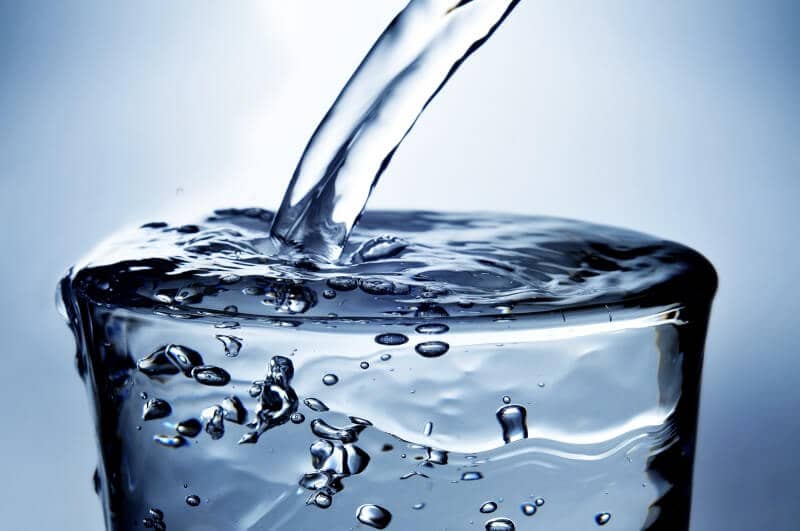 1. Scavenges and neutralizes free radicals
One of the most potent and visible benefits of consuming alkaline water is that it counteracts the damage caused due to free radicals, including premature aging, decline in the health of various physiological systems and cognitive degradation. Because the antioxidants are available in the liquid form, they are highly bioavailable and are quickly absorbed in the system.
2. Anti Aging Properties of Alkaline Water
In the same way that free radicals circulating in your bloodstream can cause cancer, they have a devastating effect on your skin. They cause the skin, especially around the face, to age at an accelerated pace by developing fine lines, wrinkles and spots. Taking alkaline water regularly will see your skin become more radiant, youthful and smooth.
3. Alkaline Water Gives you Healthier and Stronger Bones
Strengthening your bones is one of the most well researched alkaline water benefits today. Regular intake of alkaline water for instance has been established as a factor in reducing bone loss. This may be tied to other research which has shown that eating food with high pH levels including bread and vegetables helps keep your bones and muscles stronger. Currently, research is underway to establish if this bone strengthening ability of alkaline water is maintained on the long term.
4. Alkaline Water and Detoxification
Alkaline water helps with cleaning your digestive tract too. When waste mater accumulates over time in certain sections of the digestive tract such as the colon, they not only lead to discomfiture but at certain levels can be potentially lethal. Alkaline water is even more effective in getting rid of this sort of waste than ordinary water, perhaps owing to its superior micro-clustering ability. The overall effect is that you are even less likelier to develop digestive problems such as constipation.
Alkaline water not only helps to neutralize acidic components but also cleanses internal organs, particularly the colon. Overtime, acidic waste builds up in the lowest part of the large intestine and becomes toxic as it harbors microorganisms. Water that is alkaline helps in the breakdown of the buildup of fecal debris and aids in purging it out of the system. This not only prevents constipation, flatulence and other gastric problems but also it helps you to get more out of your nutritional intake.
5. Keep Injuries at Bay
Alkaline water helps to keep your joints and muscles well lubricated, making motion and physical exercise much easier. With regular intake of this water, you will find your running, skipping and pedaling even more graceful. Sprains will become even less likely and you will enjoy performing exerting exercises better than ever. For the same property, people suffering from arthritis will find alkaline water a timely antidote.
6. Improves skin health
Keeping the pH of your body in check is extremely important in the maintenance of skin health. Alkaline water keeps the cells of the largest organ in the body well hydrated. This in turn contributes to the elasticity and rejuvenation of skin tissue, thus keeping the skin looking firm and supple. Detoxification of the skin also leads to fewer acne breakouts. In addition, when you use topical application, the healthier skin cells better absorb these products.
7. Alkaline Water helps with weight loss
Another significant benefit of water that is alkaline in nature is its contribution in the breakdown of fatty acids in the food. Since it also aids in digestion, it works as a natural appetite suppressant and it has no calories. So, drinking this water is a great way to feel refreshed without the intake of calories.
8. Better absorption
Alkaline ionized water has micro clusters of water molecules which are more readily absorbed at the cellular level. So, you get super hydration from every glass of water that you drink.