Halloween parties are always a lot of fun. Trying to decide on the foods that will be served can be a bit daunting. What if the kids have a school party and you have to send in treats? What will you send? Here are some great DIY Halloween food ideas that are both healthy and spooky.
Mummy Snacks
1. Orange Mummies: Very simple to make and they look great. Just wrap some oranges with white streamers to resemble a mummy. Place some eyes on the orange and you have a mummy that is healthy and kids will love. Source recipe here!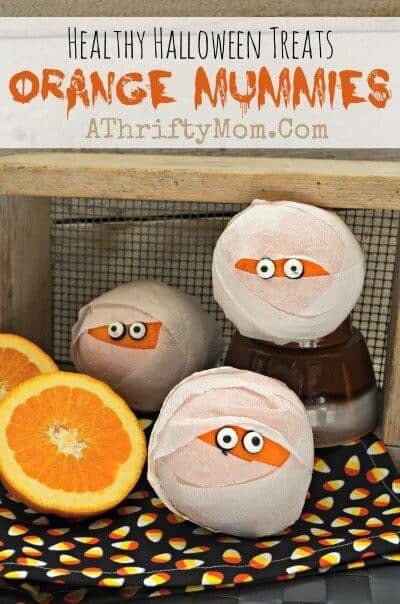 2. Frozen Banana Mummies: Another very simple treat are the frozen banana mummies. Cut the bananas into pieces than insert a lollipop stick. After they are frozen drizzle frosting or candy around the banana and then add some eyes. Source recipe here!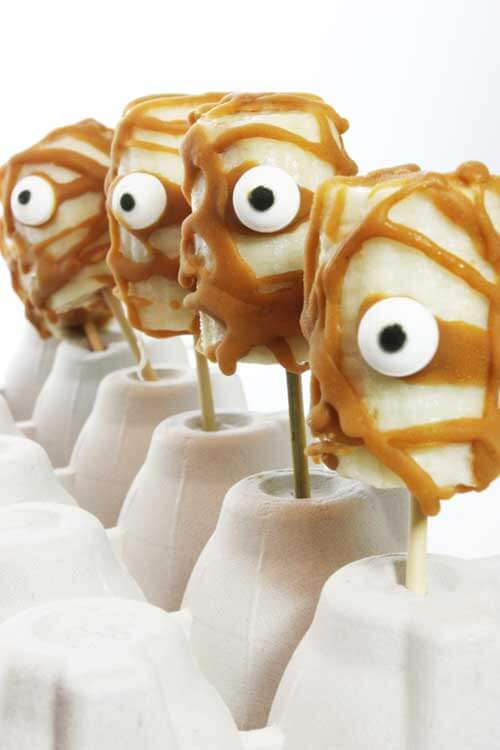 3. Hot Dog Mummies: Turn pigs in a blanket into hot dog mummies. Cut the crescent roll dough into strips and wrap around the hot dogs to look like bandages. Add some eye with dots of ketchup and mustard and bake. Kids will love these as a lunchtime treat. Source recipe here!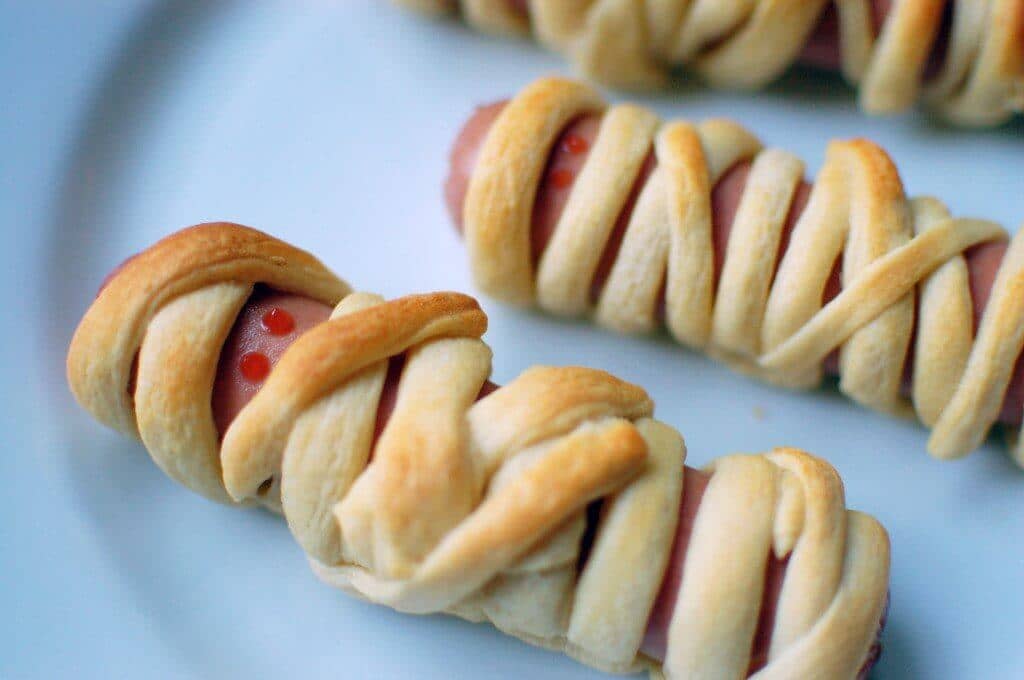 Mummies are not the only great DIY Halloween food ideas. Making food to look like great Halloween decorations is a lot of fun, not to mention that the will be the hit of any office or school party.
4. Fruit Spiders
These are made with dark grapes, raisins and uncooked spaghetti. Just thread the raisins onto the spaghetti legs; you need 8 legs per spider. Put the legs on the spider and you are all done. This is a great party treat. Source recipe here!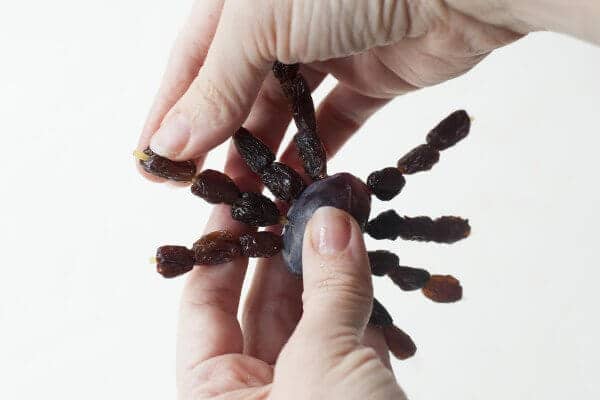 5. Strawberry Ghosts
Just make some candy coated strawberries and add eyes and a mouth from small chocolate chips. When you are coating the strawberries don't worry about making them perfect. Let the excess drip off and form the bottom of the ghost. Source recipe here!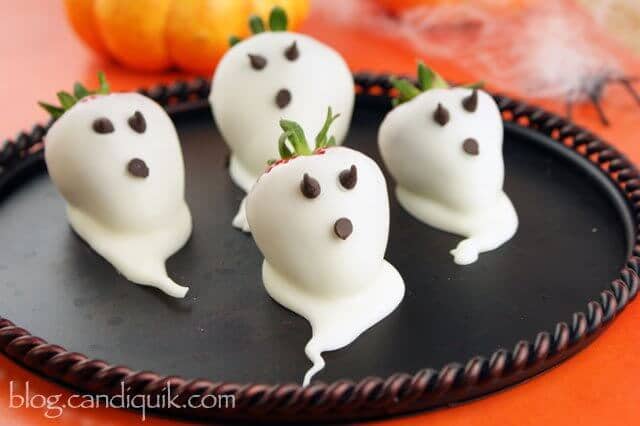 6. Witch Fingers
Take some cookie dough and roll it to create a "finger" about the size of one of your fingers. Then you want to shape it to look like a finger. Make a knuckle by making a light bend in the finger and score with a knife. Use red jam oozing out from under an almond for the bloody fingernails. Source recipe here!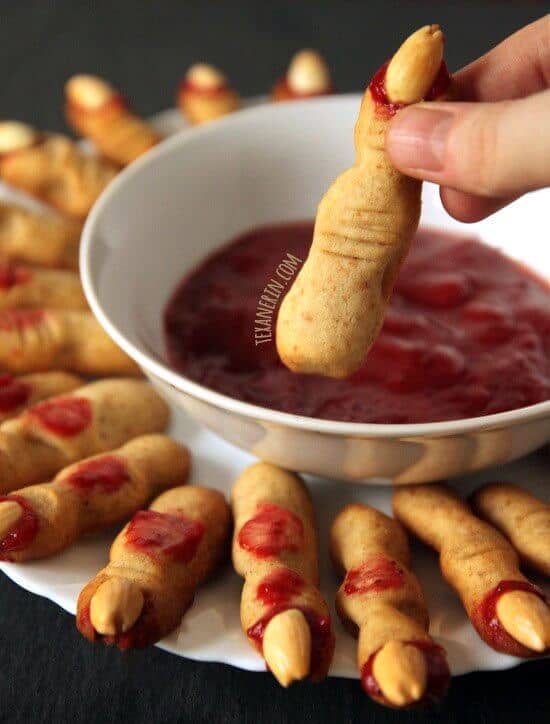 7. Vegetable Tray with Carved Peppers and Slime and Sludge Dips
Make kids enjoy eating vegetables with this special vegetable tray. Carve some red, yellow, and orange peppers to look like a jack-o-lantern. Fill them with the different dips that will be slime and sludge. Source recipe here!