As we exit the, oftentimes stressful, phase of puberty, most of us would like to think that we can wave goodbye to acne, put it behind us and never think about it again. But pimples are not exclusively caused by hormonal imbalance, so what does your acne reveal about your health?
Being Allergic
Allergies are just as prone to cause the forming of zits and pimples on the skin. It's important to be able to identify the exact cause of allergy and then try to eliminate it form our day to day lives. Unfortunately, this sounds easier in theory than in practice.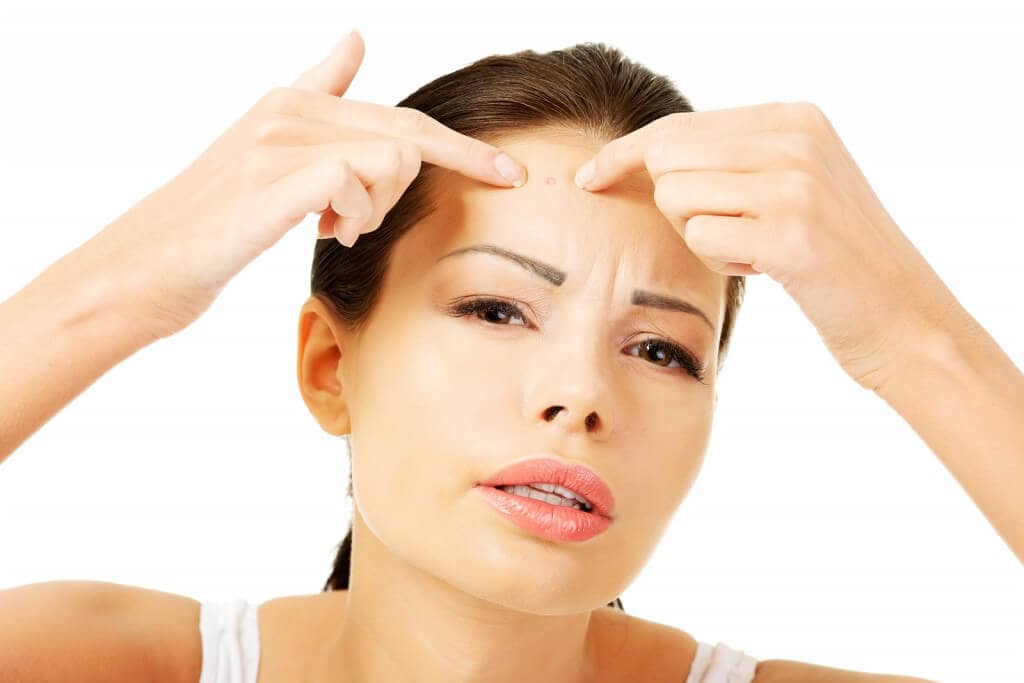 One may be allergic to dust or a certain type of food, or even certain food additives. Whatever the cause, the body will not react nicely to what it can't stand. It will trigger inflammations, cases of itchiness and even acne.
Slow Or Irregular Bowel Movements
When it comes to health and acne, one of the most overlooked causes can stem from the bowels and it involves toxins again. By not consuming enough fiber (an essential factor in regular and healthy bowel movement) and by living a hectic life (or a sedentary one), we cause ourselves a great disservice.
While bowel movements should happen at least once and no more than three times within a day, few of us can actually say that we have such a routine for our organism. By being even mildly constipated, you keep a large amount of toxins inside the body. Even if the intestine is designed to keep them in there, some of these toxins seep through and can lead to a case of acne.